#POSTERIZED: New Mexico's Deshawn Delaney takes flight (VIDEO)
Leave a comment
And he's not even the best dunker on the Lobos.
Assigned Reading: How fatherhood changed Deshawn Delaney's life
Leave a comment
"For Deshawn Delaney to be there for his son, he first had to leave him."
Those words were penned by Geoff Grammar, the New Mexico beat writer for the Albuquerque Journal, as he wrote this story about the Lobos senior guard.
Delaney was headed down a path we hear about far too often. Talented hooper as his athletic career derailed by an apathetic view towards the classroom. But his life was turned around when Delaney found out that his girlfriend was pregnant. He's from a bad neighborhood in Chicago, one of the worst places to live in the United States these days, and Delaney's son was a turning point for him.
Delaney would work to better his life in order to make sure that his son didn't have to grow up with the same issues that Delaney did. I mean, just look at this quote from his former high school coach, Johnnail Evans:
"I'm excited that he's not around," Evans said. "I miss him, but I'm so happy that he's away from this. If he gets a chance to go to the next level and take his mother and his son and go do his thing and get them away from this environment, I would love to not ever see him around here again."
Grammar's story details how Delaney did that. It's worth the read.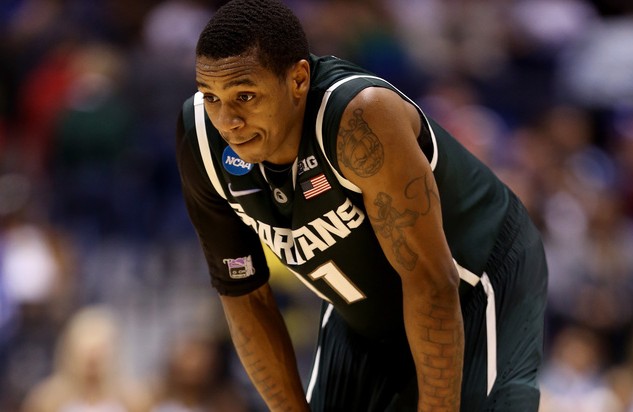 All month long, CBT will be rolling out our 2013-2014 season preview. Check back throughout the day, as we'll be posting three or four preview items every day.
To browse through the preview posts we've already published, click here. To see the rest of our preview lists,click here. For a schedule of our previews for the month, click here.
Duke's big men: With Jabari Parker, Rodney Hood and Rasheed Sulaimon on the roster, Duke's perimeter attack is so loaded that it will be tough to find minutes for guys like Matt Jones, Andre Dawkins and Alex Murphy. The issue for the Blue Devils will be in the paint. With Mason Plumlee having graduated, the Blue Devils will have a couple of options: using redshirt freshman Marshall Plumlee, consistently out-talented Josh Hairston or playing an undersized youngster like Amile Jefferson or Semi Ojeleye out of position. The Blue Devils will be able to spread the floor and create matchup problems, but will they defend the rim and rebound the ball?
Keith Appling, Michigan State: It seems like Appling has been the x-factor for the Spartans for the better part of a decade, and this season is no different. Appling has never been a pure point guard, and it's taken him time to learn to be a playmaker first and foremost. It will be all the more essential this season, as the Spartans plan to play in transition more often this season. There's enough talent on this roster to win a national title if Appling can lead them there.
Aaron Gordon's position: If Aaron Gordon can embrace the idea of playing the four, than he has a chance to be a first-team All-American and Arizona should be considered a legitimate title contender. But if he forces his way into being a wing, it creates problems for the Wildcats. I wrote about this extensively here, so I'll keep this section brief.
Yogi Ferrell, Indiana: There are so many question marks about the Indiana program heading into this season, but if there is anything that we do know about the Hoosiers, it's that Ferrell will be the guy running the point. The only guy running the point, as a matter of fact. Indiana doesn't really have a back-up. He'll also be asked to be Tom Crean's go-to guy offensively as well, which is a lot of pressure to put on one player. If he can handle it, Indiana should end up near the top of the Big Ten.
Chris Jones, Louisville: I'm not sure that people truly understand just how valuable Peyton Siva was to Louisville last season. He was the guy with the ball in his hands at the end of a clock, he was their leader and play maker, and he was a perfect fit for what Rick Pitino wanted defensively. More importantly, Siva was a calming influence alongside Russdiculous. Those are mighty big shoes for Jones, a one-time Tennessee commit and the best JuCo player in the country a year ago, to fill.
Tyler Ennis, Syracuse: Ennis is really the only point guard on the Syracuse roster, which means that Jim Boeheim will be turning over the reigns of his team to a player that has never set foot on a collegiate court before the season. The Orange are once again talented enough to be considered a top ten team and a title contender heading into the season, but if this group is to make a return to the Final Four, they'll need Ennis to have a big freshman year.
Michael Cobbins, Oklahoma State: Travis Ford will have more guards at his disposal than he will know what to do with next season. In addition to all-league performers Marcus Smart and Markel Brown, the Pokes have Phil Forte, Brian Williams and Stevie Clark on the roster. Throw in Le'Bryan Nash, and Oklahoma State has the pieces to be able to spread the floor quite effectively. To make that happen, however, Ford will need to find a presence in the paint, and Cobbins, a 6-foot-8 redshirt junior that averaged 6.9 points and 6.1 boards a year ago, is the guy that will be called upon.
Joel Embiid, Kansas: You know about Andrew Wiggins and how good he should end up being. You've probably heard about Wayne Selden and Perry Ellis and how they can compliment Wiggins offensively. But with a team as young as Kansas is with as many question marks as the Jayhawks have at the point guard spot, consistency on the offensive end will be hard to come by. As always, Kansas will be a team that wins because they are elite defensively, and Embiid, like Jeff Withey was the past two seasons, will be the anchor of that defense.
Derrick Walton, Michigan: Replacing Trey Burke is not going to be an easy thing for Michigan to do, as it was his ability to come off of screens and create that made the Wolverines so dangerous. That's why Nik Stauskas and Glenn Robinson III got so many open threes throughout the year, and that's part of the reason that Mitch McGary blew up in the postseason. Burke made everyone that much better with his ability to create. Walton, and to a lesser extent Spike Albrecht, is the hear apparent to the point guard spot at Michigan. No pressure, he just have to replace the National Player of the Year.
Zach Auguste, Notre Dame: The Irish have a terrific perimeter attack this season, but losing Jack Cooley is going to hurt. He was a double-double machine that got Mike Brey's club so many second-chance points. Tom Knight and Garrick Sherman are known quantities, big bodies that will play hard, use their five fouls and reward you with a couple of buckets and a couple boards. Auguste is more talented than that. He's good enough to be a real replacement for Cooley, and a real post presence on this team is a difference-maker.
Josh Smith, Georgetown: If Josh Smith can get into shape, he's an all-american caliber talent. His size, his quick feet, his touch around the rim. He could really be effective for the Hoyas considering how good some of their guards are. The problem? Not only has Smith never been in shape in his career, but he's still waiting for word from the NCAA when he can suit up this season. If he joins the team in December, will he be as effective?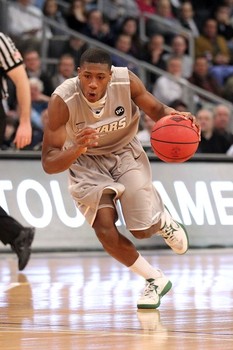 Here are 12 more X-Factors:
Shaq Goodwin and David Pellom, Memphis: The Tigers are loaded on the perimeter, but they'll need Goodwin and Pellom to be a presence in the paint to compete for the AAC title.
Kenny Chery, Baylor: The JuCo transfer will have first crack at replacing Pierre Jackson at the point.
Kris Dunn, Providence: Finally healthy, Dunn is a dynamic point guard that should thrive in Ed Cooley's uptempo system.
Cullen Neal and Deshawn Delaney, New Mexico: Replacing Tony Snell's defense and perimeter shooting will be the key to New Mexico's season.
Dorian Finney-Smith, Florida: With Will Yeguete banged up and Chris Walker ineligible for at least the fall, the versatile Finney-Smith will see plenty of minutes.
Xavier Johnson, Colorado: Johnson was awesome in flashes last season and will fill the role Andre Roberson left vacant.
Robert Hubbs, Tennessee: The Vols need someone to help Jordan McRae keep the floor spread for their big men.
Tony Parker, UCLA: If reports are true and Parker has gotten into shape this offseason, he could be the paint presence Steve Alford needs.
Deandre Kane, Iowa State: Kane put up huge numbers at Marshall but wasn't the easiest player to deal with in the locker room.
Deandre Daniels, UConn: With more guards than Kevin Ollie can handle, Daniels will need to help Tyler Olander up front.
Alex Dragicevich, Boston College: Can the Notre Dame transfer help take the pressure off of Ryan Anderson and Olivier Hanlon?
Jarrod Uthoff, Iowa: We will finally get to see the Wisconsin transfer in action after two straight redshirt seasons.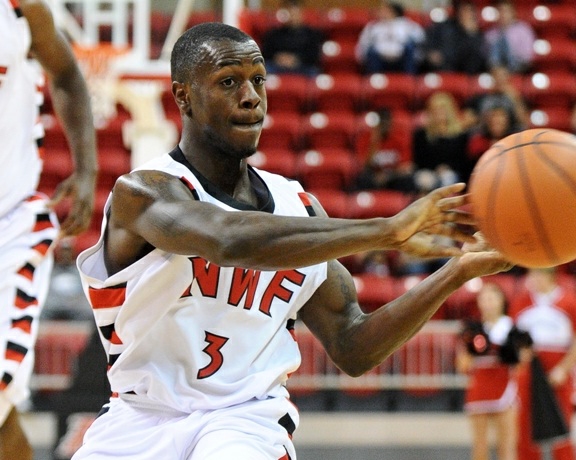 All month long, CBT will be rolling out our 2013-2014 season preview. Check back throughout the day, as we'll be posting three or four preview items every day.
To browse through the preview posts we've already published, click here. To see the rest of our preview lists,click here. For a schedule of our previews for the month, click here.
Chris Jones, Louisville: Russ Smith will be starting once again in the Louisville backcourt. But who will be beside him, replacing Peyton Siva? The top junior college player in the nation from a season ago, Chris Jones is joining the program. Jones, originally a Bruce Pearl commit at Tennessee, had to take a different route, spending two years at Northwest Florida State while amassing a 62-6 record over two seasons and bringing his team to the national title game in both seasons. The 5-foot-10 Jones averaged 21.8 points and 5.1 rebounds, 4.2 assists and 3.0 steals per game and was named NABC Junior College Player of the Year.
Deshawn Delaney, New Mexico: Tony Snell averaged 12.5 points per game for the Lobos. But in May, before Snell got drafted by the Chicago Bulls, Craig Neal landed a commitment from Vincennes University (Ind.) wing Deshawn Delaney. The 6-foot-5 Delaney was a two-time All-American, averaging 15.8 points and 8.1 rebounds per game. With Cullen Neal recovering from an appendectomy, he should start early on for a team that returns Kendall Williams and Alex Kirk.
Kenny Chery, Baylor: Baylor's frontline looks awesome, with Isaiah Austin, Cory Jefferson and Rico Gathers all back in the fold. The backcourt, on the other hand, will be the big question. Pierre Jackson and A.J. Walton graduate. Deuce Bello and L.J. Rose transferred. That leaves a hole for Kenny Chery, a product of State Fair Community College (Mo.), to fill this season as he looks to follow in the footsteps of Jackson, who went from being a JuCo transfer to a first-team all-Big 12 performer.
Jameel McKay, Marquette: Buzz Williams has had a history of successful two-year players in the past. The latest could be Indian Hills (Iowa) forward Jameel McKay. He averaged 16.2 points and 8.9 rebounds per game this past season. He'll be a presence in a solid frontline for Marquette. It'll be interesting to see how he'll develop, especially with Davante Gardner and Chris Otule graduating following this season.
Darius Carter, Wichita State: Cleanthony Early made the jump from JuCo to the Missouri Valley last season, Carl Hall the season before. Darius Carter will look to replicate that success this season. The new Wichita State forward averaged averaged 15.8 points, 8.3 rebounds and 1.9 blocks per game at Vincennes. The Shockers need to replace Carl Hall, who averaged 12.5 points and 6.8 boards during the Shocker's run to the Final Four last season.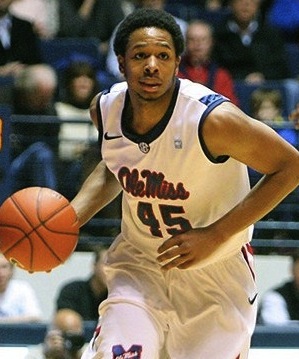 DeVille Smith and Jelan Kendrick, UNLV: Jelan Kendrick is a junior that's headed to his fourth school this season. He's been to Memphis, Ole Miss, Indian Hills and is now a Runnin' Rebel. Dave Rice lost quite a bit from last season, including guards Anthony Marshall and Katin Reinhardt. Kendrick is a risk, but he's a former McDonald's All-American point guard, too, and Rice needs a lead guard.
Kendrick isn't the only guy Rice gave a second chance to. DeVille Smith, a former top 100 point guard, joins the program as well. He played one year at Mississippi State, where he averaged 4.2 points and 1.9 assists, and spent this past season at Southwest Mississippi Community College.
Elgin Cook, Oregon: Dana Altman lost Arslan Kazemi, E.J. Singler, Carlos Emory and Tony Woods. A big addition is one-year transfer Mike Moser, but another key fixture in the Ducks frontcourt could be Chris Jones' teammate from Northwest Florida State and former Iowa State commit Elgin Cook. The 6-foot-6 forward averaged 14.9 points, 6.0 rebounds and 1.0 blocks per game. Oh, and he'll probably be on Sportscenter's Top Ten at some point.
Keanau Post, Missouri: Alex Oriakhi and Laurence Bowers combined brought down an averaged of 14 boards a game last year for the Tigers. Both are graduated, leaving two spots to fill for Frank Haith. Southwestern Illinois Community College forward Keanau Post will look to provide production in the paint for Mizzou. The 6-foot-11 Canadian native averaged 12.3 points, 8.3 rebounds and 1.9 blocks per game earning second-team Junior College All-American honors.
Joseph Ucehbo, Pittsburgh: With Steven Adams now a member of the Oklahoma City Thunder, Jamie Dixon will look to Joseph Uchebo, a former N.C. State signee, to help down low as the Panthers enter the ACC. The Chipola Community College (Fla.) product posted a double-double of  12.3 points and 12.3 rebounds a night for Chipola as a sophomore, and he missed part of the season rehabbing a knee injury.
Yanick Moreira, SMU: The Mustangs big season officially starts next season with Emmanuel Mudiay, but Larry Brown has his team ready to make strides again this year. The addition everyone knows about is five-star guard Keith Frazier. But on the inside, newcomer Yanick Moreira of South Plains Community College (Texas) will be a presence, as he averaged 18.2 points, 9.8 rebounds, 2.3 blocks per game and was a first-team Junior College All-American.
Other names to know: Chad Frazier, UAB; Cameron Forte, Georgia; Desmond Lee, N.C. State; Algie Key, Alabama; Jamal Jones, Texas A&M