College basketball starts tomorrow. 
Preview season is now officially over.
And that can only mean one thing: IT'S TIME FOR SOME BOLD PREDICTIONS.
We're not guaranteeing that these things will happen, and we certainly don't expect all of these predictions to hit.
But with a little bit of logic, a little bit of deductive reasoning and a little bit of gambler's luck, we think that all of these predictions have a real chance of proving true.
A player or coach will be arrested at a team facility or game this year.
The FBI's investigation into corruption isn't slowing time. It's probably safe to assume it's sprawling as they gather more evidence and potentially get more cooperation. That means more people will come under scrutiny or be sought out for information. The federal government knows this is high-profile, and it knows it can generate headlines – and strike fear into potential targets – if it tracks down a person or people of interest in a high-profile situation. Plus, it's a spot where the feds will know exactly where a person will be. All they have to do is look at a schedule. – Travis Hines
The SEC gets two teams in the Final Four.
I'll roll the dice on this league and take Kentucky and Florida to carry the conference banner in San Antonio. Right now I'll lean towards Kentucky and Florida due to their track record over the last decade or so, but Texas A&M making a run wouldn't be a surprise either. In order to do that they need J.J. Caldwell to be ready to run the show; point guard play was a major issue for the Aggies last season. Alabama and Auburn are wild cards right now due to off-court issues (and the injury of Braxton Key for Bama), but maybe a team like Vanderbilt or Arkansas can make some noise as well. – Raphielle Johnson
Miami will win the ACC.
I've been all-in on Miami all offseason long. I love their trio of athletic guards – Ja'Quan Newton, Bruce Brown and Lonnie Walker – and I fully expect big man Dewan Huell to take a step forward and get himself into the all-ACC conversation. Throw in a head coach in Jim Larrañaga, who has proved that he can lead veteran teams with dynamic back court players to titles, and you're looking at the nation's single-most underrated team.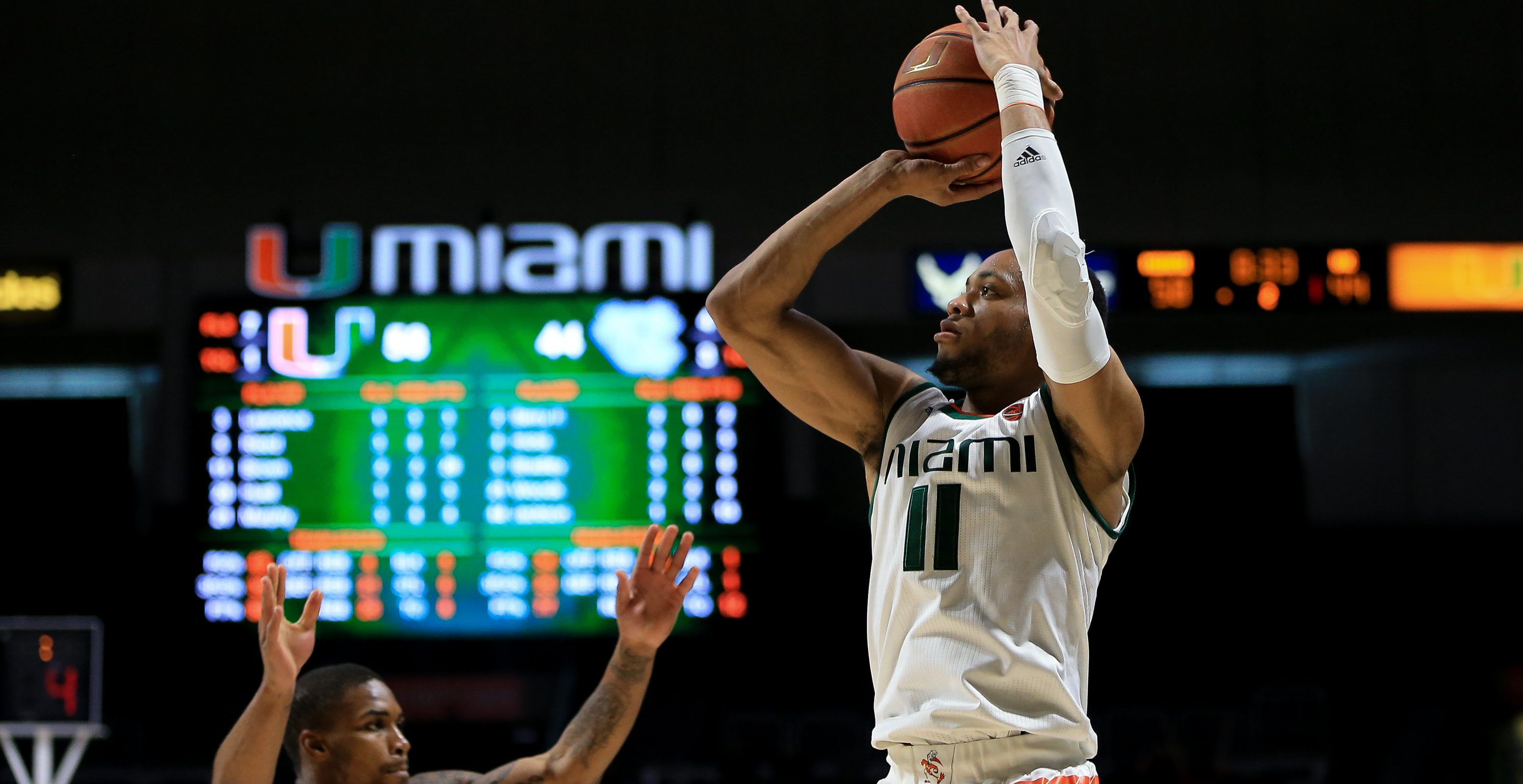 Mike Daum will be an All-American despite playing at South Dakota State.
Daum's numbers were already ridiculous last season as a redshirt sophomore. This season, Daum gets more national showcase games with road contests at Kansas, Ole Miss, Wichita State and Colorado. If Daum puts up eye-popping numbers against those teams after the year he had last season, don't be surprised to hear his name in the All-American mix. – Scott Phillips
The Kansas Big 12 title run ends.
Kansas is the best and most talented team in the Big 12, but the Jayhawks' roster construction is going to be difficult to manage and they're going to be replacing an all-program player in Frank Mason. Given that West Virginia, TCU and Texas all look like potential threats for that top spot, plus the fact that the middle of the league (and to a lesser extent the bottom) will be as strong as any year, there are enough obstacles in the way – and enough teams of taking advantage of any missteps – that Bill Self's 13-year run of owning the Big 12 comes to an end. – TH
And the Villanova Big East title run ends.
The Wildcats certainly have the talent on their roster this season to make a run at a fifth-straight Big East title, but there is quite a bit more quality in the conference than there has been in past seasons. Xavier has arguably the best player in the conference in Trevon Bluiett, and there is enough talent – and coaching – on that roster to unseat Villanova. Seton Hall has a potential first-team all-american in the middle in Angel Delgado, and the amount of veterans that they have playing this season is precisely the kind of 'old' college teams aspire to be. And Providence? Well, if you listened to the Big East preview podcast, you'd know that there is a real chance the Friars can make a run at winning the league as well. I don't know who is going to get it done, but it's going to get done. – RD
Minnesota reaches the Elite Eight. At least.
Hey, you said be bold so I'll get my Canelo Alvarez on and "be bolder" with this one. The loss of Eric Curry to a knee injury hurts, especially if Reggie Lynch continues to struggle with foul trouble. But if he can clean that up Richard Pitino has a team capable of making a run in the Big Ten and nationally. And the opportunity to watch a perimeter that includes Nate Mason, Amir Coffey, Dupree McBrayer and Isaiah Washington…I'm in. – RJ
Miles Bridges does not win national Player of the Year.
I wouldn't say the preseason choices have been "group think," but the race for that award may be more competitive than many seem to think. Michael Porter Jr., Marvin Bagley III, Jalen Brunson and Angel Delgado are four of the guys I would not be shocked to see winning POY honors. But given there are so many of those awards given out, saying that someone other than Bridges will take home at least one trophy may not be that bold after all. – RJ
The Pac-12 have less than four NCAA tournament teams.
The league will be a major disappointment this season. The league isn't very deep and the top teams are facing FBI investigations and issues with Chinese police. With so much uncertainty on and off the court, it could be a chaotic year on the West Coast. – SP
Michigan State will make it until at least February without suffering a loss
I love this Michigan State team. They're experienced, talented and very well-rounded. They're going to do awesome things this year. There are two potential potholes in their non-conference slate, but one is on a neutral floor against a team with quite a few new pieces (Duke) and the other will be at the friendly confines of the Breslin Center (Notre Dame).The toughest conference games before the end of January are two against Maryland and a home tilts against Wisconsin and Michigan. Get through all that, and we're talking about the potential of an undefeated national champion in the year's second month. – TH