The wrench that has been thrown into this year's Hot Seat list is that the fallout from the FBI's investigation into corruption in college basketball has not been fully realized just yet.
There are a number of guys at major programs that are stuck waiting to see what kind of punishment the NCAA is going to hand down and whether or not their employers will stick by them when they do.
There are also a handful of coaches that have entered a year where they need to start winning, which puts them on a much more traditional Hot Seat.
So without further ado, your 2019-20 College Basketball Coaching Hot Seat:
WAITING ON THE NCAA
WILL WADE, LSU: Wade is the guy that is in the most trouble here, as he was caught on a wiretap discussing, among other things, "a strong-ass offer" that was made during the recruitment process of current Tiger Javonte Smart. After that wiretap became public, Wade was suspended for a month – including LSU's NCAA tournament run – before being reinstated a week after the Final Four when he finally met with LSU administrators. At the time, it felt more like a stay of execution rather than a show of faith. Joe Alleva, the LSU AD at the time, said Wade was going to be reinstated "absent actual evidence of wrongdoing."
BILL SELF, Kansas: Kansas is going to fight tooth and nail against the allegations levied by the NCAA in the Notice of Allegations that was served last month, but that doesn't change the fact that Self and company were hit with multiple Level I violations. It's tough for me to envision a scenario where Self is actually fired, but there's a chance that the two parties could end up parting ways one way or another by the end of the season.
SEAN MILLER, Arizona: Miller was in more trouble last year, when it was unclear what was actually on FBI wiretaps and what would get played in open court. But now that he's made it through all of the trials, and now that the perceived stability in the program has led five-star prospects back to Tucson, Miller seems relatively safe. If Arizona has stood by him for this long, would they really cut bait when the Notice of Allegations arrives?
BRUCE PEARL, Auburn: This one is tricky. Pearl has a history with the NCAA, we all know this, and that may end up being relevant when the NCAA decides to hand down punishments for what happened in his program. Violations were committed by Chuck Person in Pearl's program, which means he can be hit with a head coach responsibility charge. The bigger concern, and the weirdest part of this story, is that Auburn may or may not have self-imposed recruiting sanctions that they may or may not have actually adhered to.
ANDY ENFIELD, USC: Enfield has mostly managed to remain out of the headlines during this scandal, and the fact that he is recruiting as well as he ever has at USC should tell you all you need to know about the perceived stability there. That said, there are going to be violations coming because of what former assistant coach Tony Bland plead guilty to, and USC does have a history with the NCAA.
THE OTHER GUYS: Frank Martin of South Carolina and Brad Underwood, currently at Illinois and formerly the head coach at Oklahoma State, both could find themselves dealing with a head coach responsibility charge based on the actions of Lamont Evans. He was on staff at both South Carolina and Oklahoma State during the time that the FBI was investigating. Creighton's Greg McDermott is also going to have to deal with the NCAA as a result of former assistant Preston Murphy's association with ex-runner Christian Dawkins.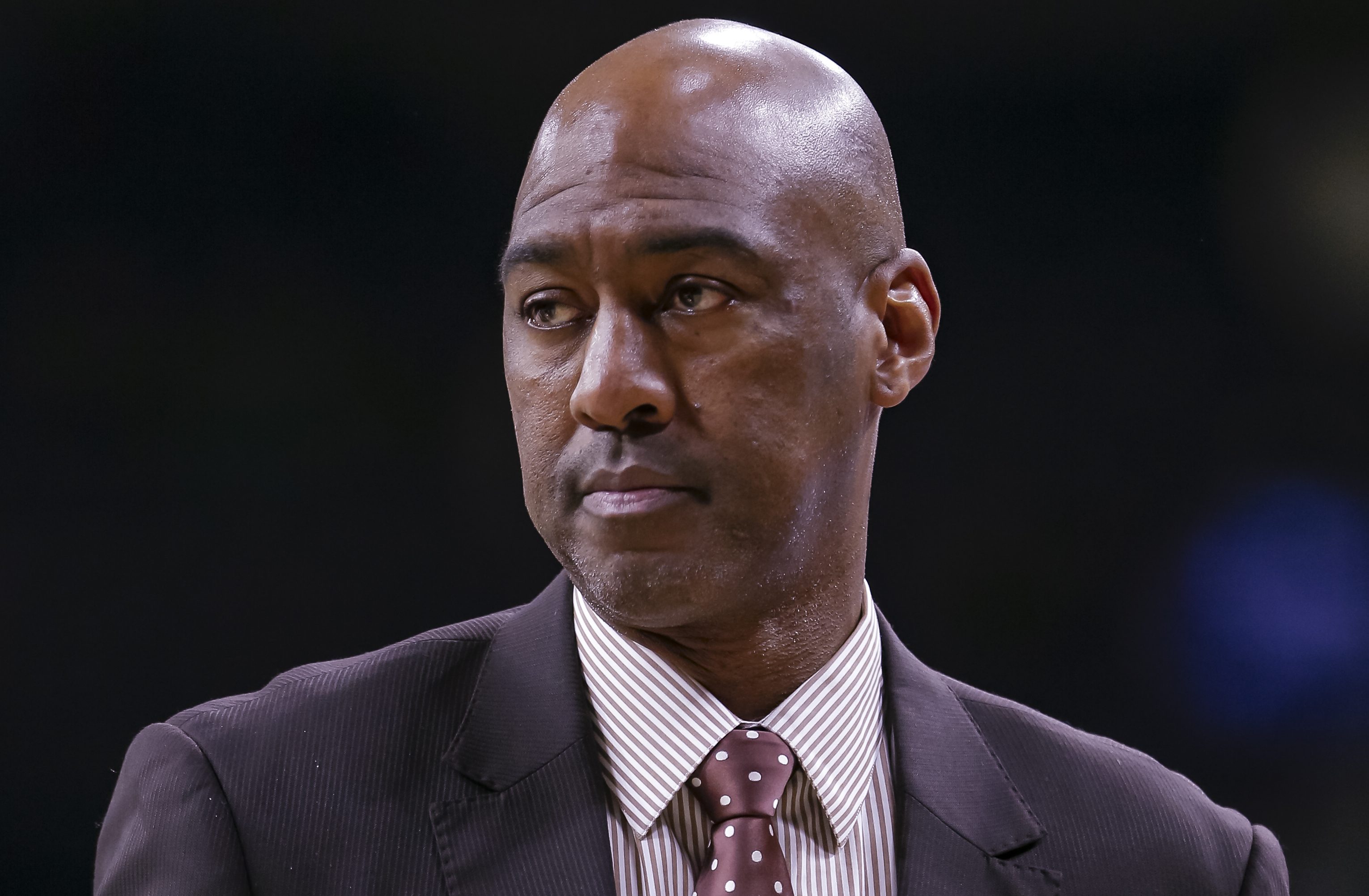 THE TRADITIONAL HOT SEAT
DANNY MANNING, Wake Forest: It was less than two years ago, after Manning made his first NCAA tournament as the head coach at Wake Forest, that he was given a contract extension through the 2024-25 season. Since then, he's posted back-to-back seasons with 11 wins and a 4-14 record in the ACC. Overall, he is 65-93 in five seasons in Winston-Salem with a 24-66 record in the league. It's bad. The problem? Manning's contract is reportedly fully-guaranteed through 2025, which means that Wake Forest will be on the hook for the roughly $15 million buyout at end of season.
Yeah.
It's bad.
JOSH PASTNER, Georgia Tech: Pastner is heading into his fourth season at Georgia Tech, and he has yet to make an NCAA tournament, posting a 48-53 record. He's won between six and eight league games each year at the school. He won't be making the tournament this year either, as his program was banned from postseason play due to violations that were committed on his watch.
Back in 2017, Pastner signed a contract extension through 2022-23. The deal is fully guaranteed if he is fired before the end of the 2020-21 season, meaning that Georgia Tech would be on the hook for almost $7 million if they were to part ways with Pastner.
JIM CHRISTIAN, Boston College: Jim Christian missed his window. After a dreadful start to his BC tenure, Christian entered the 2017-18 season with some promise. But despite the fact that he had Jerome Robinson and Ky Bowman on the roster, BC went just 19-16 on the season and 7-11 in the league. After another sub-.500 season this past year, Christian is now 62-100 in five seasons. He signed an extension in 2018 that runs through 2022, and he was retained this offseason when AD Martin Jarmond told reporters that he will look to invest in the basketball program and support his head coach.
SHAKA SMART, Texas: Shaka is the most interesting name on this list because he is the biggest name and Texas is easily the best job. His tenure in Austin has not exactly been great. The Longhorns have been to two NCAA tournaments in four seasons – they also won the 2019 NIT – but his record through those four years is 71-66 over and 31-41 in the Big 12. Some of that Shaka needs to take the blame for. Some of it is bad luck. He lost Isaiah Taylor a year earlier than expected. Jaxson Hayes and Jarrett Allen both ended up being one-and-done. Andrew Jones' battle with leukemia is something no one could have predicted.
Shaka's contract runs through 2023, and it is fully guaranteed. If he's fired by the University, he'll be owed somewhere in the neighborhood of $10 million. That's a lot of money, especially if they are going to have to pony up another $6 million to buyout that guy down in Lubbock. That does, however, set up a scenario where Shaka could end up leaving for a soft landing, getting out while there's a chance for him to land a power conference gig before they run him out of the Erwin Center.
Put another way, I think Shaka ends up being the flash point for this year's carousel. If he leaves – or if he is asked to leave – then things can get really interesting.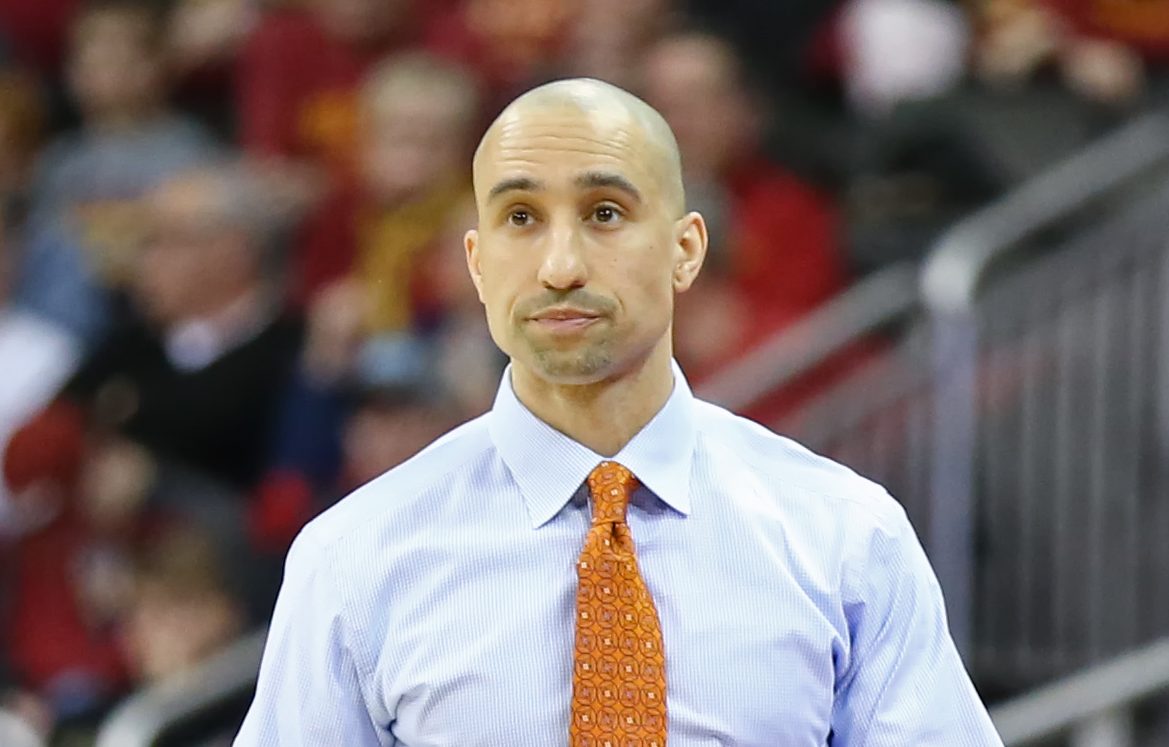 PAT CHAMBERS, Penn State: Chambers is heading into his ninth season as the head coach at Penn State, and he has yet to reach an NCAA tournament. He came close in 2017-18, when his team was one of the last cuts on the bubble and finished the year ranked 19th on KenPom after winning the NIT. His contract runs through 2021-22, but the school has not released the details of his contract. Last season, after losing their first ten Big Ten games, the Nittany Lions finished the season winning seven of their last ten.
TIM JANKOVICH, SMU: When Jankovich signed a five-year deal in 2016 to replace Larry Brown, the Mustangs were the trendy team in Texas. In his first season as the head coach, Jankovich went 30-5 and won the American regular season and tournament titles. But that team had four NBA players on it, guys that were brought in by Brown. The talent level has dropped significantly, SMU has gone 6-12 in the AAC each of the last two years and at this point, the Mustangs aren't even the trendiest team in the Dallas-Fort Worth Metroplex.
FRANK HAITH, Tulsa: Haith has been unable to build on the NCAA tournament that he reached in 2015-16 with Tulsa. Last season, the Golden Hurricane finished 18-14 overall and 8-10 in the AAC. He did sign a two-year extension in March through 2022, but it is at a lower salary. Haith needs a big year.
JEROD HAASE, Stanford: This may be a year early on Haase, but this is his fourth season in Palo Alto, and the Caridnal have not really improved despite the fact that he has had improved talent coming through the ranks. He has finished under-.500 in two of his first three season, has a 25-29 record in a weak era for Pac-12 basketball and has yet to finish a season with fewer than 16 losses.
DAVE LEITAO, DePaul: Leitao is coming off of by far his most successful season during this four-year run as the head coach at DePaul. They went 19-17 overall and 7-11 in the Big East, good for a three-way tie for last in the league standings. Things probably won't get better this season, not with the amount of talent they lost, and the program was put on probation in July. So obviously, DePaul had to … sign him to an extension?