College basketball's non-conference season is finally coming to a close.
To help you shake off post-holiday haze and the hangover of losing in your fantasy football playoffs, we'll be providing you with some midseason recaps to get you caught up on all the nation's most important conferences.
Who has been the best player in the biggest leagues?
Who is on track to get an NCAA tournament bid?
What have we learned about the conference hierarchy?
What is still left for us to figure out?
We break it all down here.
Today, we'll be taking a look at the American Athletic Conference.
MIDSEASON AAC PLAYER OF THE YEAR: B.J. Taylor, UCF
The 6-foot-2 guard has bounced back from injury brilliantly, averaging 17.5 points, 2.5 rebounds and 2.8 assists per game while shooting 40.9 percent from the floor, 39.3 percent from 3 and 81.3 percent from the free-throw line. He needs to be more consistent (that 2-for-10 against Alabama stands out), but he's an electric scorer that will make the Knights go.
THE ALL AAC FIRST TEAM
B.J. TAYLOR, UCF
MARKIS MCDUFFIE, WICHITA STATE: The senior has rediscovered his all-conference form after a disastrous sophomore season, even if the Shockers aren't winning at that level. He's averaging 18.8 points while shooting 42.3 percent from the floor and 37.5 percent from 3. He's also grabbing 5.1 rebounds per game.
JARRON CUMBERLAND, CINCINNATI: The best player on the league's best team, Cumberland is putting up a career-best 16.2 points while shooting a scintillating 47.1 percent from distance.
SHIZZ ALSTON, TEMPLE: The conference's top scorer at 19.3 per game, Alston has helped Temple to a surprise 10-2 record in Fran Dunphy's final season at the helm.
COREY DAVIS, HOUSTON: The 6-foot-1 senior is averaging 15.3 points in efficient manner, shooting 34.7 percent from 3 and 94.3 percent from the line. He's also putting up 3.4 rebounds, 3.4 assists and 1.2 steals per game
POSTSEASON PREDICTIONS
NCAA: Cincinnati, Houston, UCF
NIT: UConn, SMU, Temple
OTHER/NO POSTSEASON: Memphis, Wichita State, Tulsa, ECU, South Florida, Tulane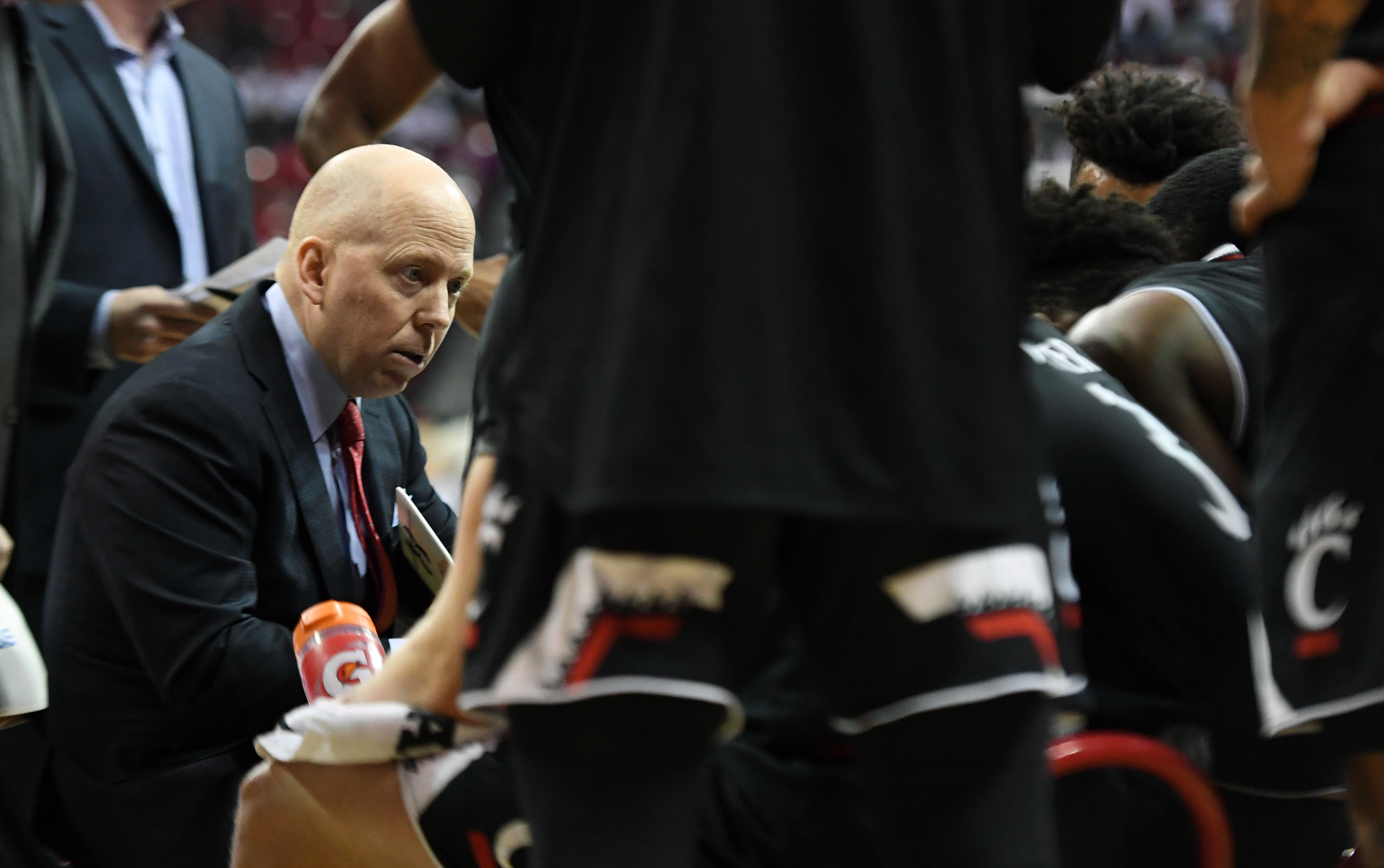 THREE THINGS WE'VE LEARNED
1. THREE AT THE TOP
This isn't so much something we've learned as has been confirmed through the season's first two months. It seems pretty apparent that Cincinnati, Houston and UCF are the class of the conference, sporting a combined record 34-4. All three teams are in the KenPom top-40 while the rest of the league is outside the top-70.
Among those three, you could argue that Houston and Cincinnati may be a smidge ahead of the Knights as the Cougars and Bearcats both have good wins and no bad losses, something UCF can't say with a loss to FAU on the resume and a home win against a so-so Alabama team leading the win docket. Still, the Knights belong in this trio given the strength of the roster and only one hiccup.
It's almost assured that the league champion will emerge from this group of three, and it's probably likely that the trio will comprise the entirety of the conference's NCAA tournament bids.
2. PENNY HARDAWAY MAKES THINGS INTERESTING
Memphis hasn't been particularly successful on the floor in the first year of the Penny era, with South Dakota State its best win and with losses to Charleston and Oklahoma State, but there have been more than a few moments that make the Tigers' hire of their star alum already an absolute winner.
First off, Hardaway landed five-star recruit James Wiseman in the 2019 class, giving the Tigers not only a monster recruit, but one who hails from Memphis as well. Succeeding with kids from the city – five-star kids or otherwise – is a huge part of the Memphis job, and one Hardaway looked ready to immediately excel in and he has. Not just with Wiseman, but with Tyler Harris, who is having a splendid freshman season. Then there's the feud with Rick Barnes, who I don't think has ever been in a feud of any type in his life, but found Hardaway cursing him out after Barnes' Tennessee team beat the Tigers in a rivalry game. Bringing a little juice to that matchup is a heck of a lot of fun.
Maybe most importantly, though, Memphis fans are flocking back to games. The Tigers are averaging nearly 15,000 fans per home game after averaging just over 6,000 per game in Tubby Smith's last season. Memphis basketball – despite not yet winning a bunch of games – matters. That was half the battle, one Penny is winning in a major way.
3. WICHITA STATE IS WHAT WE THOUGHT THEY'D BE
You could have talked yourself into Wichita State this past offseason, banking on a Markis McDuffie return to form and Gregg Marshall just bending reality to his whim to keep the Shockers near the top of the AAC and in the NCAA tournament. It looks like you would have been kidding yourself, though.
The Shockers appear to be taking the step back that looked all but inevitable after losing the likes of Landry Shamet, Connor Frankamp and Shaw Morris off last year's team. Now, the Shockers haven't hit rock bottom – they've got wins against Providence and Baylor – but losses to Louisiana Tech, Davidson, Alabama and VCU makes it seem all the more likely that this isn't going to be a caliber of team Wichita State has become accustomed to fielding during its seven-year NCAA tournament streak, which appears destined to end this spring.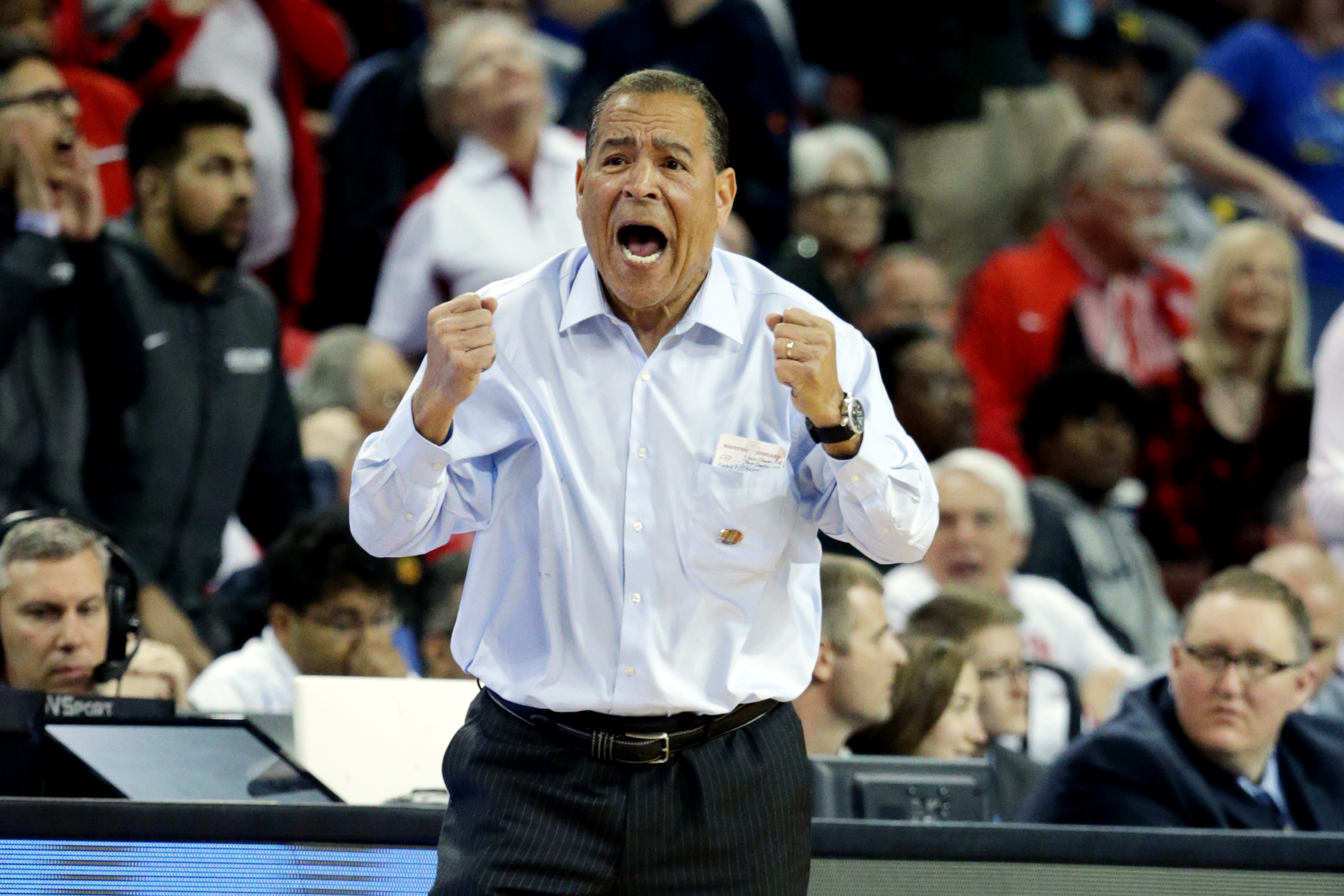 THREE STORYLINES TO FOLLOW
1. HOW LONG CAN HOUSTON STAY PERFECT?
Kelvin Sampson's team hasn't exactly had a murderer's row schedule, but the Cougars are 13-0 heading into AAC play. That's undefeated, for those of you keeping score at home. Their next toughest tests come at Temple (KenPom 74) on Jan. 9 and at SMU (89) on Jan. 16. If they make it through those two games, they very well could be blemish-free heading into an interesting three-game stretch to begin February at UCF, vs. Cincinnati and at UConn.
No one is expecting Houston to run the table, but given the meh-ness of their non-conference schedule and the blah-ness of the AAC at large, they're going to need to rely heavily on simple win accumulation to boost their NCAA tournament resume and seed line. Getting to February undefeated would help that, for those keeping score at home.
2. THE HURLEY REBUILD AT UCONN
Spirits seem to be high in Storrs, where the hometown Huskies sit 8-4 in the first two months of the Dan Hurley era. UConn is playing respectable basketball and hope seems to be in the air, a welcome change after what looked to be a miserable finish to Kevin Ollie's tenure, which still has an ugly cloud over the university. So, that's an improvement.
UConn probably isn't all that good, though. At least not right now. The Huskies' did beat Syracuse on a neutral, but beyond that, they've lost every game of consequence on their schedule. Jalen Adams and Alterique Gilbert are playing well, and that might be enough to score a few AAC victories to keep everyone happy while Hurle continues the rebuild.
3. CAN A FOURTH TEAM SNEAK INTO THE DANCE?
For a team other than Houston, Cincinnati or UCF to make the NCAA tournament, it's probably going to take a magical run through the conference tournament, which is hosted by Memphis at the FedEx forum this year, if you're looking for a real juicy storyline.
Other than that, though, there doesn't really seem to be a path. No one has done enough in the non-conference to really put themselves in a strong position, and the conference just doesn't appear to have enough opportunities to win games that move the needle. If it's going to happen, though, it'll likely need to be UConn, SMU or Temple really surprising and notching a whole host of victories – including a few against that top trio.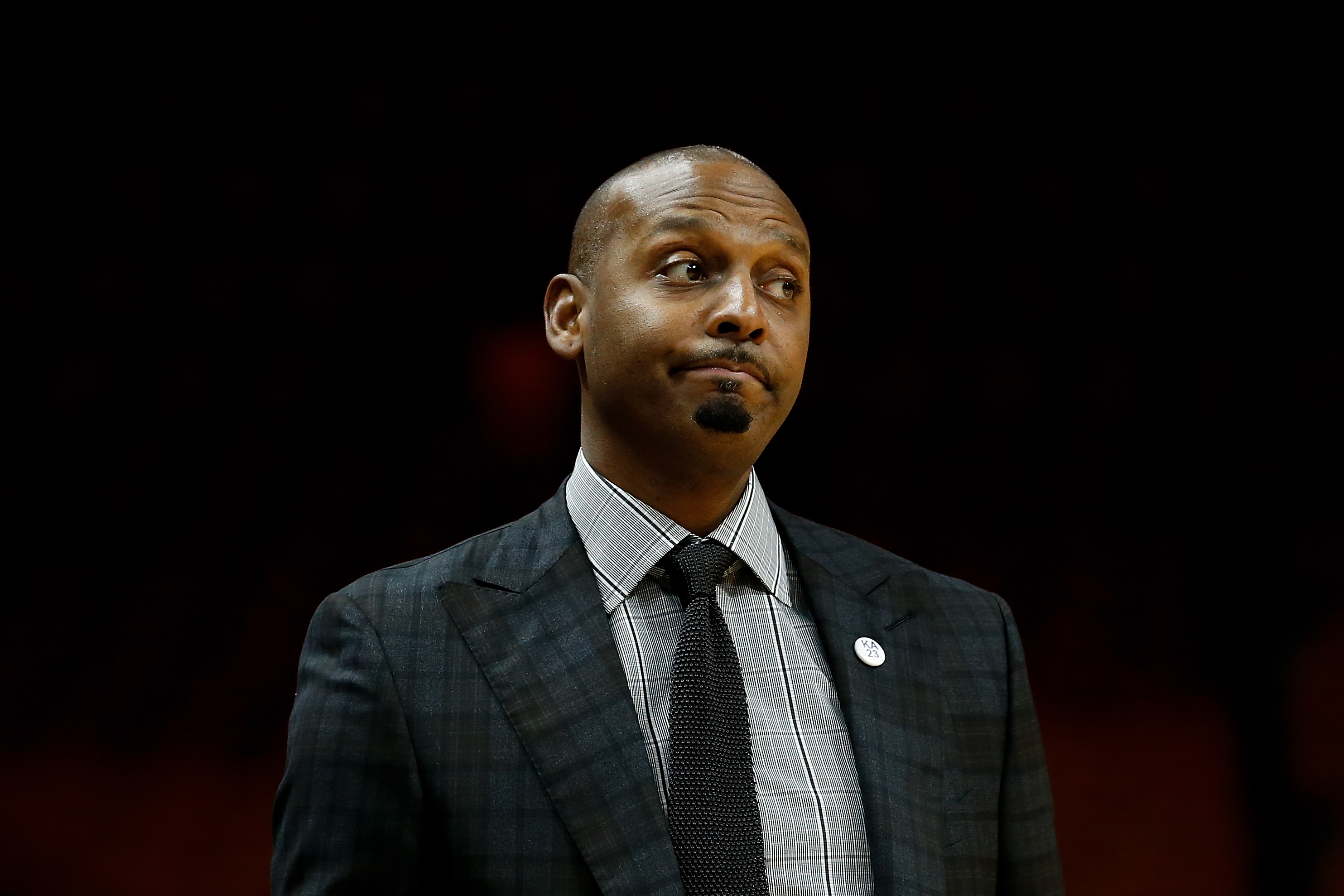 THREE PREDICTIONS
1. CINCY TAKES THE TITLE
Houston may be undefeated, but Mick Cronin's team looks to be the best the AAC has to offer. The Bearcats' two losses both came to Power 5 teams, the first a season-opening home loss to Ohio State and the second in Starkville to Mississippi State. Neither of those give any indication other than the Bearcats aren't quite a top-25 team.
Cincinnati looks to have another borderline-elite defense, which is constructed from the inside out, with opponents struggling to score around the basket while the Bearcats are also generating a host of turnovers. The offense isn't quite as strong, but Jarron Cumberland can help cover up some deficiencies.
2. THE NATION REMEMBERS TACKO FALL
The UCF big man became of national interest early in his career simply by the fact that he stands 7-foot-6 and has a great name, but injuries – and playing in the AAC – had him fade into the background some.
Expect that to change, with UCF having legit talent that will make the Knights an AAC contender and an interesting team to watch – if you can stomach their slow pace. The big man is sporting a 14.6 block percentage at the moment. There are few players that can impact a game defensively like he can – and nearly none are as interesting to watch given his height.
3. PENNY WILL GENERATE MORE HEADLINES
Maybe he won't tell another coach to get the "@*&! out of here" but here's guessing the Memphis coach will continue to make things interesting, even if wins aren't expected to come in bunches next year. It's clear after having an All-Star NBA career and then being a big fish in high school basketball, he's not too concerned about the decorum that keeps so many head coaches from being truly interesting characters. Bless him for it.