As Isaac Vann grabbed the final rebound of the night, corralling a loose ball after Matt Coleman's would-be game-winning three went in and then came back out, Texas head coach Shaka Smart was already heading to the other end of the Erwin Center.
He embraced with VCU coach Mike Rhoades, a dear friend and former assistant. He shook hands with a roster full of Rams, only one of whom, fifth-year senior Michael Gilmore, knew him as anything other than the man that used to coach their program.
The anguish was already imprinted on his face, as the coach that four years ago was tasked with making Texas basketball great again had to choke down another three-game losing streak, the second straight that came at home against a coach that had once called Smart boss. Last Friday, Smart had to go in front of reporters and explain why he had lost to Radford and Mike Jones, the first of six former assistants that have left his staff to take a Division I head coaching job. On Wednesday, he had to explain why a season that just two weeks ago looked so promising had come back to earth so quickly.
On Nov. 23rd, 24 hours after the Longhorns landed a Thanksgiving Day win over North Carolina in which they scored 92 points, Texas had opened up a 25-6 lead on Michigan State. The offensive issues that have plagued Texas from the start of Smart's tenure were no where to be found, Kerwin Roach looked like a guy heading for the first round of the NBA Draft and the talk of the basketball world was, for a moment, that he had figured it out.
And just that quickly, the moment was gone. Texas would lose by 10 to Michigan State. They would follow that up with the back-to-back losses to Radford and VCU, and here we are, wondering whether or not Texas made the right decision to replace Rick Barnes, who won the SEC with Tennessee last year.
That, however, is not the most interesting question to ask here.
Smart is 41 years old. He has six former assistants that are currently Division I head coaches — Jones, Rhoades, LSU's Will Wade, Siena's Jamion Christian, UNC Asheville's Mike Morrell and FIU's Jeremy Ballard. That's the same number as Bill Self, who has won the Big 12 for 14-straight seasons. That's one more than Billy Donovan and two more than both Tom Izzo and Jay Wright. That's one less than Mike Krzyzewski and Thad Matta.
How has a man that is at least a decade younger than all six of those national-title winning Hall of Famers managed to churn out head coaches at such a high rate?
And why has his staff become so popular for athletic directors looking to hire a basketball coach?
---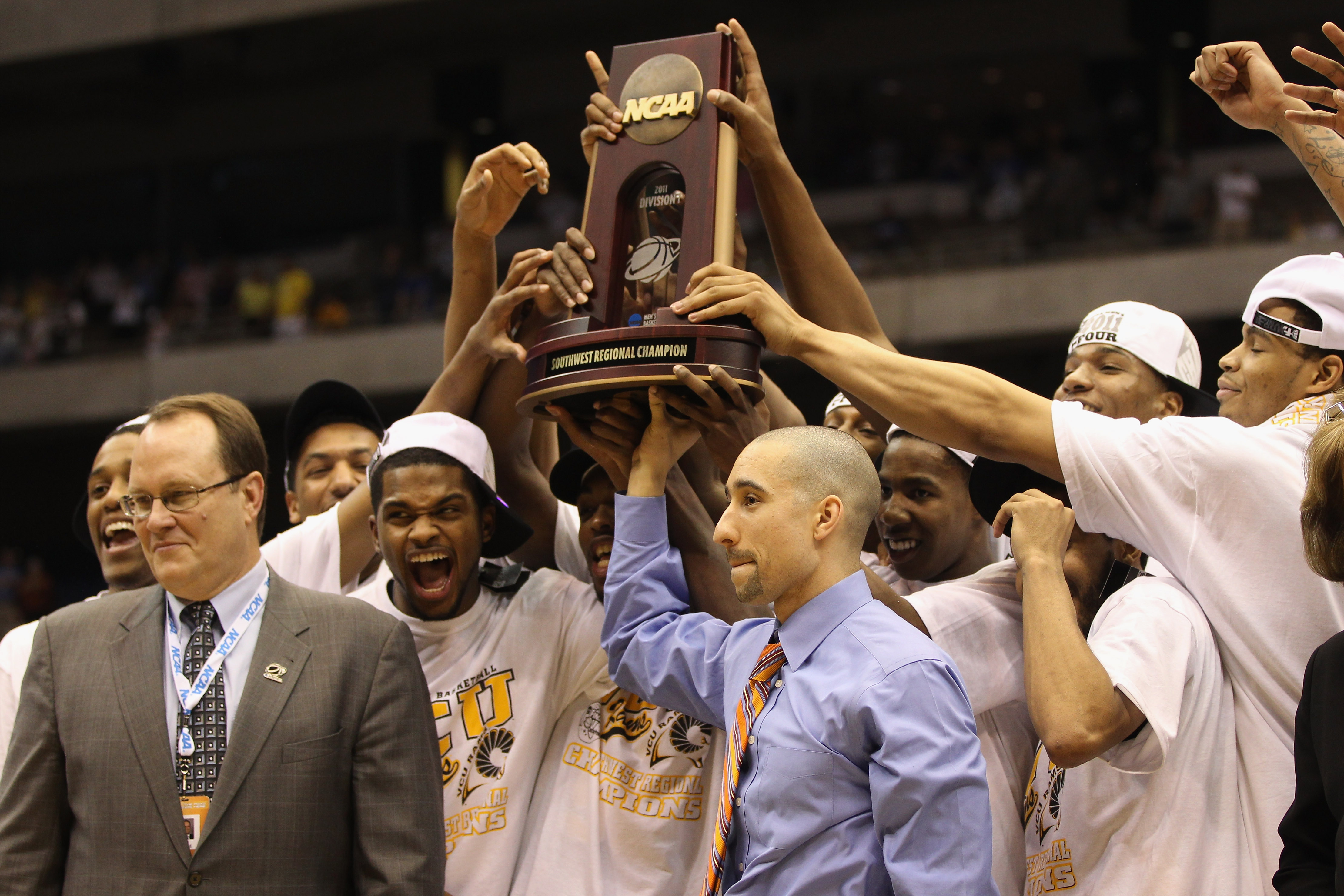 ---
Mike Ellis knew it was only going to be a matter of time. The associate athletic director at VCU, who spent 13 years as an assistant coach at the school, was aware Auburn's overtures were not the last that Jeff Capel was going to hear. Eventually, he was going to move on to bigger and better things. Eventually, he was going to need to be replaced, and Ellis knew that he needed to be prepared for that day.
So during the 2004 July live period in Las Vegas, he called up a number of administrators he knew would be on the hunt for new coaching blood and invited 33 of the nation's best-qualified assistant coaches to the Mirage for an informal reception to be held at Villa No. 7.
It was a hit.
"It allowed them to see these coaches in a different setting than they would in a regular interview," Ellis told NBC Sports. Before long, the event was being held at Nike's campus in Portland with a guest list that only included the best up-and-coming assistant coaches at Nike-affiliated schools.
It was where, in 2007, then-VCU athletic director Norwood Teague first met a 29-year old Clemson assistant coach named Shaka Smart. Two years later, when Anthony Grant — who was hired to replace the Oklahoma-bound Capel in 2006 — left for Alabama, Teague knew who to call.
Smart by then had been hired by Billy Donovan at Florida.
Teague offered the job to Smart, then 31, and the rest is history.
The event they met at would go on to be named The Villa 7 Consortium.
---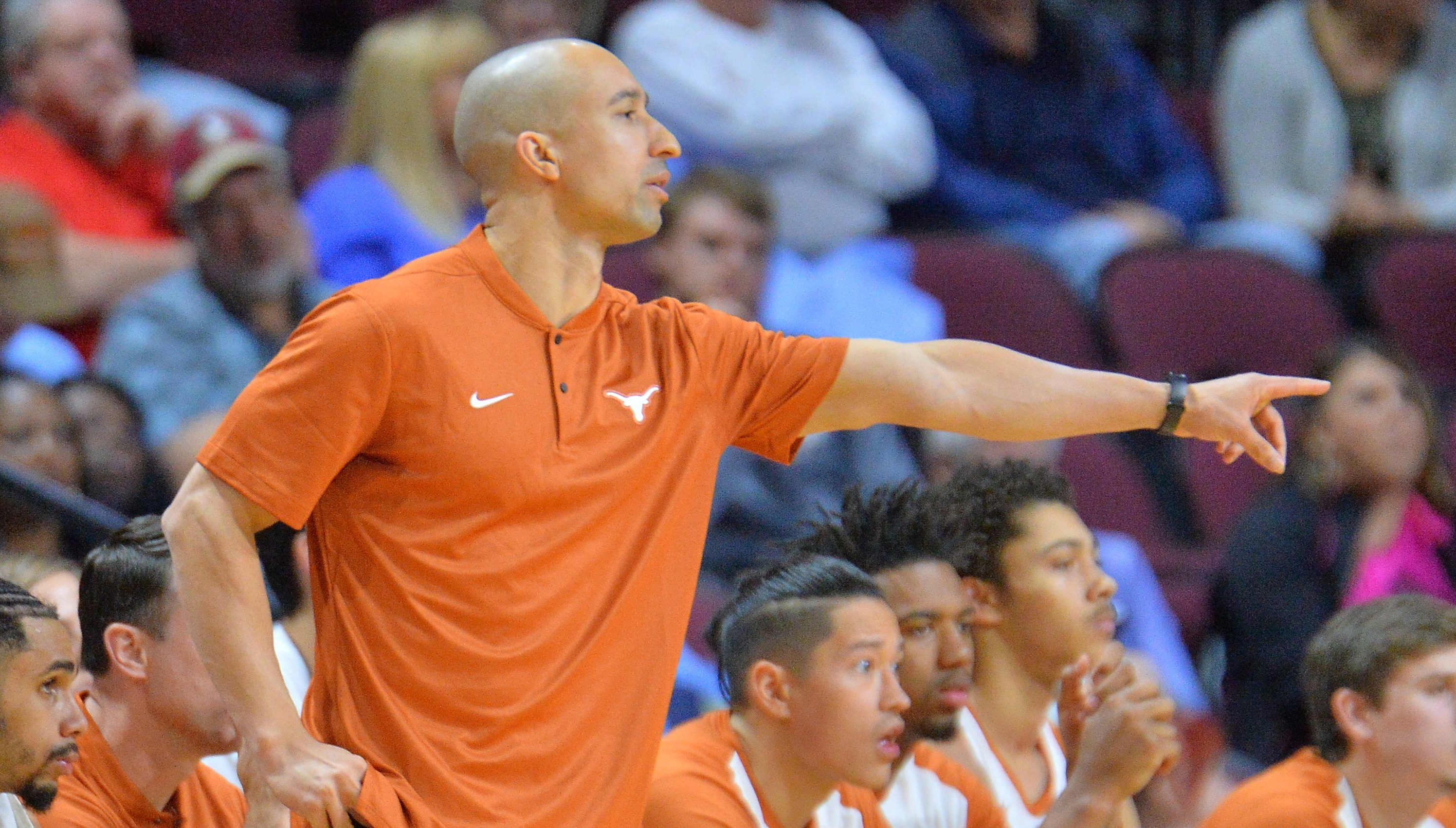 ---
We're now into the fourth year of Smart's tenure at Texas, and he has yet to get that thing going the way many expected him to.
For four years, he was the hottest name on the coaching carousel. He took a program that played in the CAA from the First Four to the Final Four when he was 33 years old. He then shepherded that program from the CAA to the Atlantic 10 without missing a beat. The Rams were a mainstay in the top 25 in the four years Smart was with the program after the Final Four. He reached the NCAA tournament in his last five seasons in Richmond, the last three as a member of the Atlantic 10. It's no wonder that brands like UCLA, Marquette and N.C. State came calling.
Smart finally settled on taking the Texas job, but the success has not translated. If he gets things turned around this season he'll make the tournament for the third time in four years in Austin, but he has yet to win a tournament game with Texas; he hasn't made it out of the first round since 2013 and has not gotten back to the Sweet 16 since the Final Four run.
The crux of the issue has been on the offensive side of the ball, where Texas finished 177th and 89th in KenPom's adjusted offensive efficiency metric the last two seasons — they are 99th this season as of this writing — and people in and around college basketball have varying opinions on why that is the case.
Part of it is well beyond Smart's control. After going 20-13 in his first season in Austin, Smart watched as point guard Isaiah Taylor opted to skip his final year of eligibility to head to the professional ranks. Instead of having a borderline All-American running the show, Smart was left with a talented crop of youngsters that lacked leadership, a natural point guard and an ability to create offense in the halfcourt. It was always going to be a rebuilding year.
The following season, Texas reached the NCAA tournament as Mo Bamba anchored one of the nation's best defenses, but the program was once again limited offensively due to circumstances beyond Smart's control: Andrew Jones, their starting point guard and a potential NBA draft pick, was diagnosed with leukemia 10 games into the season and roughly a month after breaking his wrist.
For the second straight season, a team that was already limited offensively was forced to play out the year with a freshman starting at the point.
That's not the end of it, either. In his second year on the job, Tevin Mack, his leading scorer at the time, left the program 15 games into the season. The following season, Jones was the team's leading scorer when he was diagnosed. That's not easy to rebound from.
This year, however, hasn't been much different. Matt Coleman has struggled. Kerwin Roach put together one of the best single-game performances of the season in the win over North Carolina but has been somewhere between a mess and a disaster in the six other games he's suited up. The Longhorns have scored 0.835 points-per-possession in the last two games, both of which came at home against teams that rank outside the top 100 on KenPom.
"He is offensively challenged," one high major coach said of Smart after watching the Longhorns in the last week.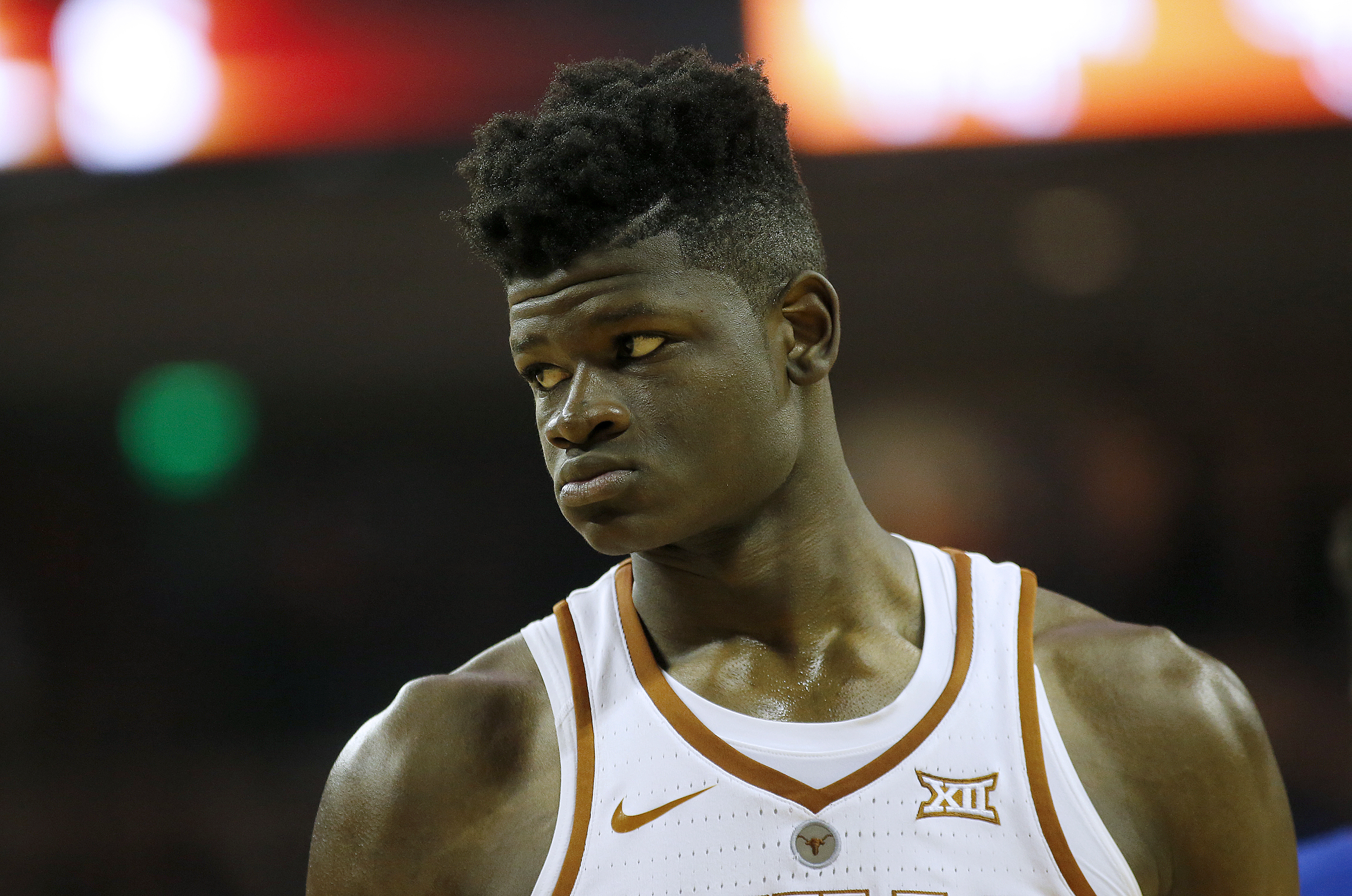 And that leads me to the other issue that Smart has had at Texas: The players don't stay around long enough.
Talk to anyone that was in or around Smart's VCU program, and they will tell you that the crux of his success was that his roster was made up of tough, overlooked kids playing with a chip on their shoulder and willing to run through a wall for Smart because they knew Smart would run through a wall for them.
"One of the things at VCU that coach would harp on us to look for was competitive spirit," Mike Morrell said. Now the head coach at UNC Asheville, Morrell spent more time working for Smart's than anyone. He was a GA at Clemson when Smart was an assistant, and he spent seven years on staff at VCU and Texas as everything from a DOBO to a full-time assistant. "Competitiveness and enthusiasm are things that are important to him, and that was most evident at VCU."
This was a priority for Smart.
And it showed up in the way the program played.
We all know about 'Havoc', the name that gets associated with the pressing defense that Smart employed at VCU. But listen to the people that worked for him at VCU, and Havoc was about more than just a 1-2-1-1 press.
"Havoc was a lifestyle," Morrell said. "Havoc was a culture. It was a mentality that those guys had every day, and that was a direct, direct product of Coach Smart."
And he was able to build that culture, that lifestyle, because he was able to spend four or five years with the guys he brought into the program. While Smart made his mark by finding the players no one else believed to be good enough, there was still top talent on the roster. Three of guys from those VCU teams are still hanging around the NBA — Troy Daniels, Briante Weber and Treveon Graham — and even more are cashing paychecks while playing overseas.
But their success wasn't the result of simply having better basketball players than their opponents.
It was a direct result of Smart's greatest strength as a coach, the thing he does better than just about anyone in college basketball, the part of his program that is the priority: His ability to build relationships and connect with the people that he works with every day.
---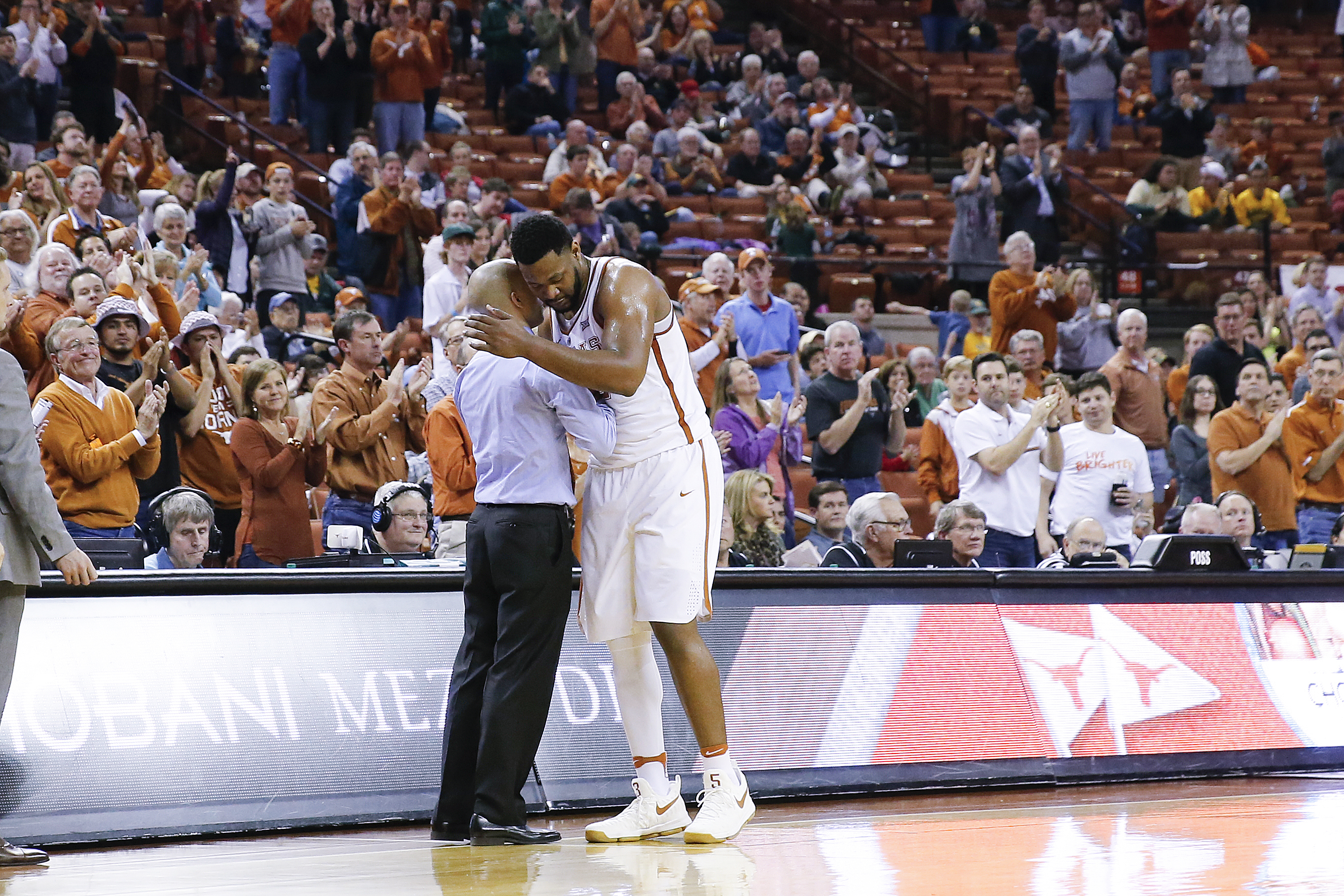 ---
Depending on who you ask, The Villa 7 Consortium was either a great way for athletic directors and young up-and-coming assistants to connect, or it was Nike's way to push certain coaching candidates that they had close ties with to the front of the line.
The truth is somewhere in the middle — yes, Nike favored their guys, but they also created a venue for coaches like Smart, or Buzz Williams, or Kevin Keatts to be able to sell themselves to employers.
What everyone seems to agree on, however, is that VCU's association with Villa 7 impacted the perception of the coaches on that staff. An assistant coach working at the school that created one of the premier networking events in the business had to know what they were doing when it comes to hiring assistants, right? Add to that the fact that VCU has been one of the best basketball programs outside the power conferences since Capel arrived in 2002, and it only made sense that athletic directors would be looking to that staff to make hires. It's not a coincidence that all nine assistant coaches that worked at VCU from 2007-2014 are Division I head coach at this very moment. That doesn't even count Smart, Capel or Anthony Grant.
But there's more to it than that.
Because the hires that Smart has made weren't simply based off of who the hot name was at Villa 7.
On his first staff at VCU, he reached down to the Division III ranks to hire Rhoades, who had spent a decade as the head coach of a powerhouse Randolph-Macon program. He was hired after the two missed the 2009 Final Four games as they talked their way through a dinner in Detroit. When Jones took the Radford job, Smart was coming off of a trip to the Final Four and could have hired just about anyone. He looked 45 minutes down I-95 and hired Jamion Christian, who began his coaching career at Division III Emory & Henry, off of William & Mary's staff. In nine months, Christian was the head coach at his alma mater, Mt. St. Mary's. He was never a part of the Villa 7 program. Neither was Morrell.
"I played Division III," Smart told me in July. He had just finished up a search for Morrell's replacement on his staff at Texas, hiring Neill Berry away from Iowa State. "I never put a whole lot of stock into what level a guy is coming from. One thing that has been, not frustrating, but humbling, I know that there is some guy out there in Division II or Division III, or high school even, that would be perfect. I just don't know who he is. The thing is, as I get older, I get a little bit further away from knowing who all those young guys are. So it gets harder."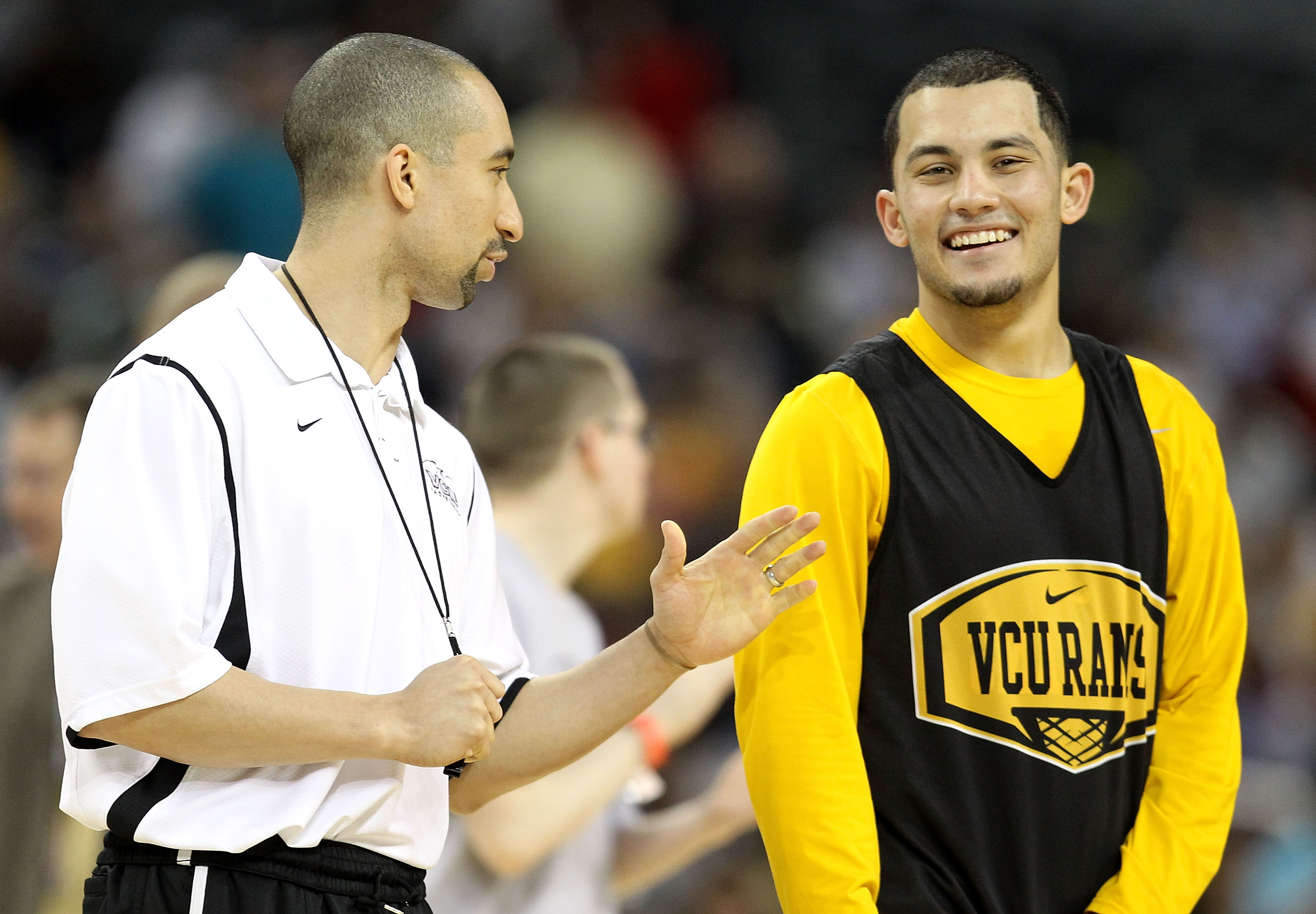 Like every coach in the country, Smart keeps a list of the good, young assistants. He also keeps a list of everything that is important to him in an assistant. He has it written on a notecard. He keeps a picture of that notecard on his phone. And while he opted not to show me what was on the list, he did say that there were about ten responsibilities that he prioritized in an assistant, and that none of them were more important than the ability to build relationships.
He wants to hire well-rounded people. He wants coaches that understand how to run offense, that know how a press works, that have the recruiting connections that will get players while being capable of making proper evaluations, understanding which of those players will fit in his program. He makes a point of having everyone on his staff have a hand in every aspect of running a program.
"I remember vividly in practice him not [running] every single drill," said Joey Rodriguez, the starting point guard of Smart's Final Four team. "Every coach is really involved, and he gives them time to handle what's going on in practice. He splits up scouts to all his assistants and does what they believe."
Coaches, like players, need to be developed, and Smart gives them a chance to grow on his staff.
But none of that was as important as "spending time." That's a term that Smart learned while working under Keith Dambrot at Akron. Dambrot was something of a screamer in those days, the kind of coach that would break players down in practice. After every practice, he required his assistant coaches to spend at least 10 minutes in the locker room with the players, helping to build them back up. Except they weren't in there to talk about basketball. They were there to talk about everything else. Girlfriends, schoolwork, family problems, life goals.
"I don't do that the way he does, because I think that the locker room needs to be their space most of the time, but just the concept of spending time with guys, I got that from Keith," Smart said.
It worked.
Christian said that one of his first days on the job, he walked into the gym 45 minutes after a practice and saw Smart sitting on the floor at center court talking with Dareus Theus. Rodriguez was blown away at how Smart was able to bring the team closer together even though he had just joined the program. During that first summer, Rodriguez said the gym that they would work out in didn't have air conditioning, but that didn't stop the entire team from showing up during individuals.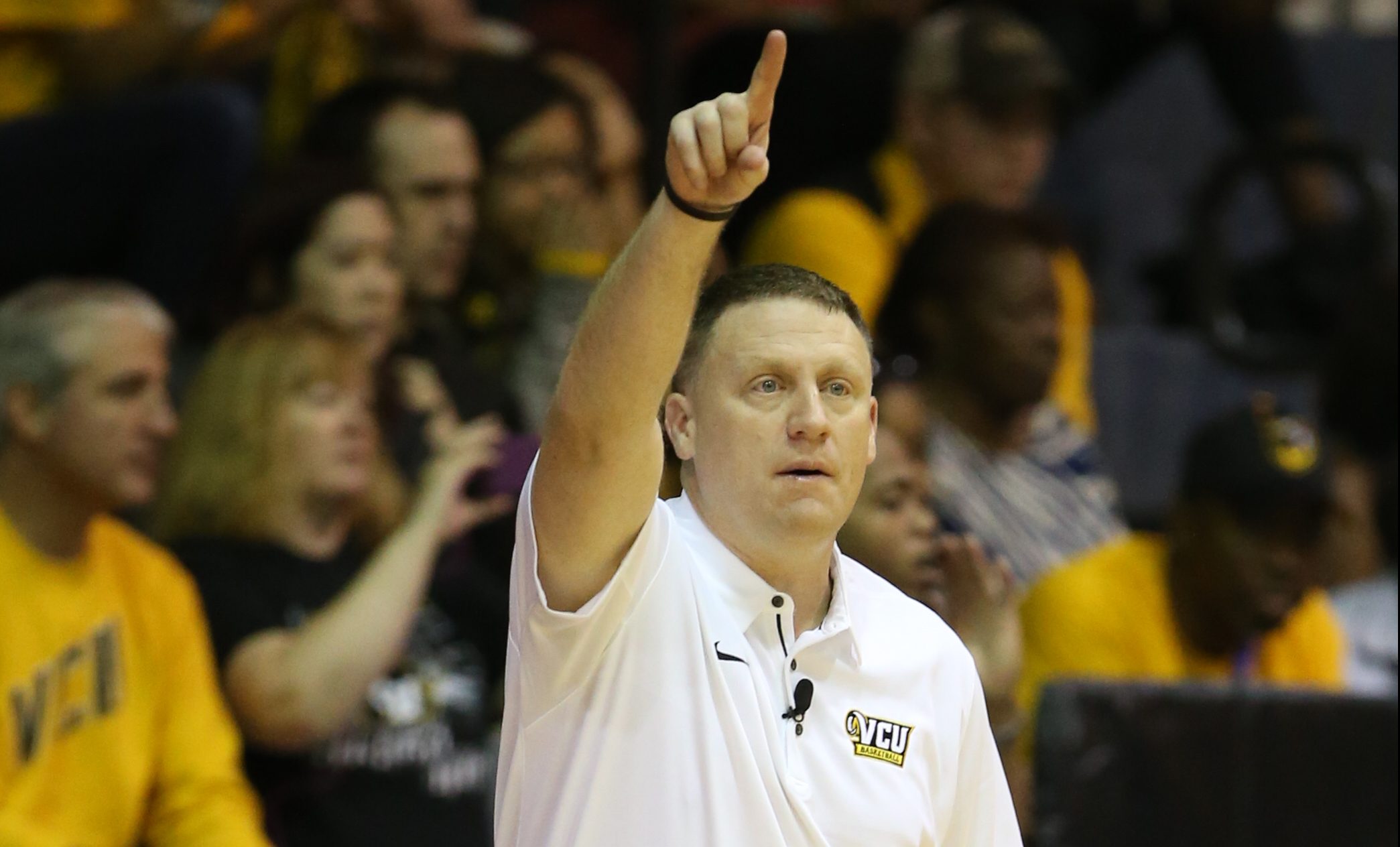 "Our whole team was there hanging out, watching the workouts," he said. "You don't really see that a lot. We'd be there for four straight hours, watching our friends work out, talking, chilling, supporting."
"Everyone says they want to foster a family atmosphere," Rodriguez added. "He really does it."
The family atmosphere wasn't just within the program.
Few cities have embraced the culture of a college basketball program the way that the city of Richmond embraced VCU and Havoc.
It's something athletic directors tried to mimic. When Will Wade was hired by Chattanooga, he created 'Chaos.' Christian did the same at Mt. St. Mary's, coining the term 'Mayhem.' Neither slogan took off, but the basketball programs did. Wade twice finished second in the SoCon and, within two years, had built up enough of a resume to get the VCU job when Smart left. He went to two straight NCAA tournaments — and won a regular season conference title with the Rams, something Smart has never done in his coaching career — before getting scooped up by LSU in 2017.
Christian never had a losing record in NEC play in six seasons at his alma mater. He made two NCAA tournaments in a four-year span and was hired by Siena this spring. Rhoades dragged the Rice basketball program out of the gutter, won 23 games in 2016-17 and was hired by VCU to replace Wade. Jones was in danger of losing his job at one point, but he reached the 2018 NCAA tournament and has now beaten both Texas and Notre Dame on the road this season.
Smart may not be having the success that he would like in Austin, but the coaches that have been hired off of his staff have unquestionably been successful. Morrell and Ballard were just hired this spring, but of the other four, three have already moved on to bigger and better jobs.
---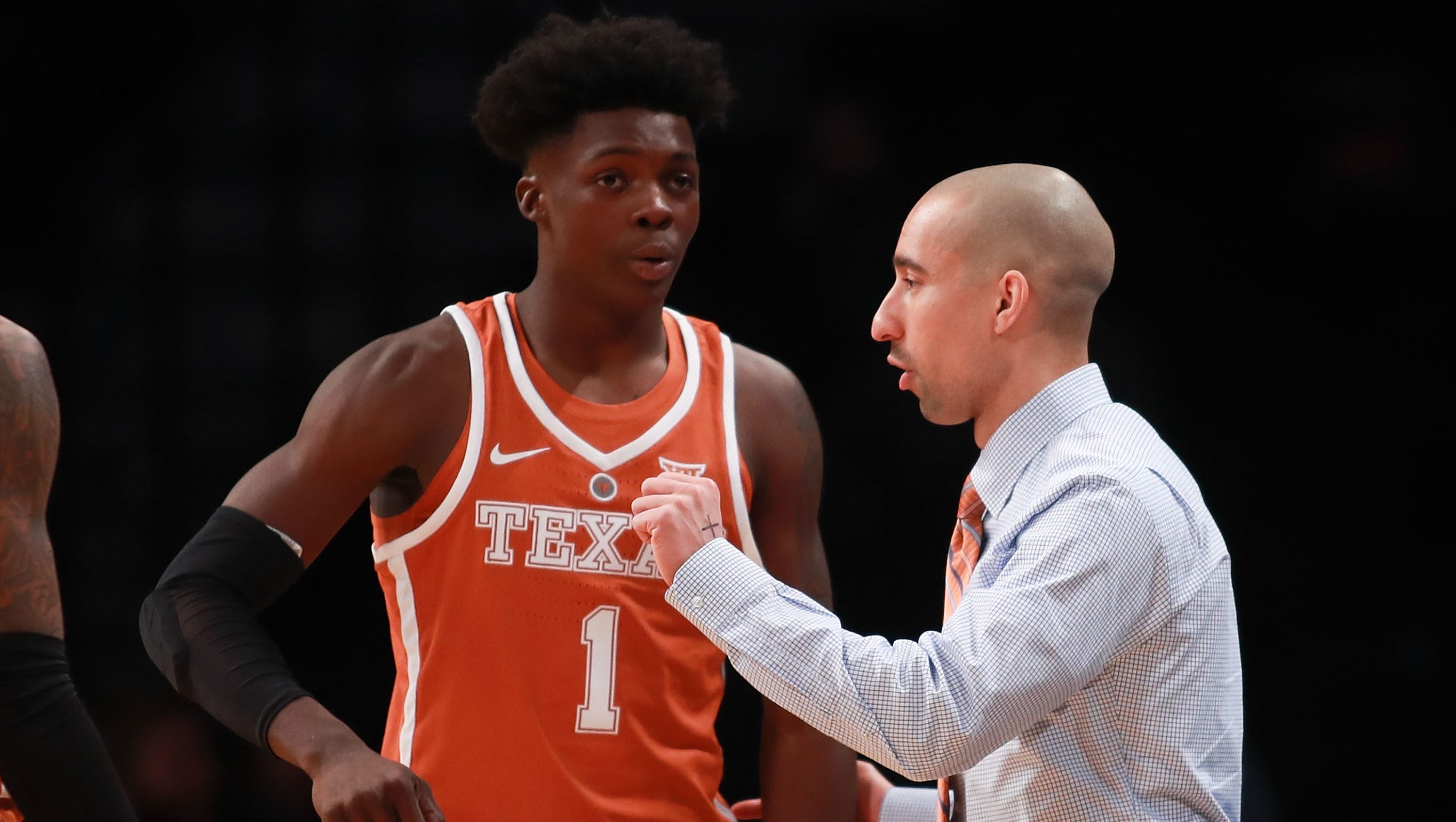 ---
So where does this leave Smart and the Texas program?
He's in a tough spot.
The way that he needs to recruit at Texas is to land four- and five-star prospects. He's done that. He brought in Jarrett Allen. He brought in Andrew Jones. He landed Matt Coleman and Mo Bamba. He beat out the likes of Kentucky for Jaxson Hayes.
The problem, however, is that those players don't end up staying around all that long. His core coaching philosophy, the thing that he does better than anyone else, is to connect with his players, to get them to play harder than anyone that they face. That works at VCU, where his best recruits are going to be in town for four years. It's not quite as simple at Texas, where the guys that are there for four years haven't proven to be talented or consistent enough; where the guys that are good enough turn pro after a year or two.
There's still plenty of time for Smart to get this thing turned around at Texas, to show that he can make it work at that level.
What has become abundantly clear, however, is that the way he runs his program, the way he teaches the people on his staff to coach, can thrive at the lower levels of the sport.
And that isn't going to change.