We are all of seven months — and just one full week of basketball season — removed from Villanova cutting down the nets for its second title in three years, but heading into Wednesday's title game rematch between No. 8 Villanova and No. 18 Michigan at the newly renovated Finneran Pavilion, the rosters couldn't look more different today than they did on that Monday night in San Antonio.
Five of the 10 players who started that title game have moved on, and that doesn't include Donte DiVincenzo or Duncan Robinson. Five of the seven players who are off to the professional ranks were drafted with eligibility remaining. Six of the seven are currently collecting NBA paychecks, and the seventh — Muhammad-Ali Abdur-Rahkman — is on a G League roster with the likes of Bonzie Colson, Kobi Simmons and Billy Preston.
The fact that this is the most anticipated game of the college basketball season since the Champions Classic despite the utter lack of incoming one-and-done talent on either roster tells you all you need to know about the teams involved.
There's a saying in basketball circles: You don't develop pros, you recruit pros.
For the majority of the college basketball landscape, that sentiment holds true, but there are few that buck the trend. Virginia's one. Wichita State is another. None have been more consistent or more successful at turning players that weren't considered pro prospects entering school into NBA players by the time they leave than the Wolverines and Wildcats.
"I go to both of those places," a Western Conference executive told NBC Sports this month. "I like what you get out of a Michigan guy, and I like what you get out of a Villanova guy."
"John Beilein and Jay Wright are two of the most fundamental coaches that exist in college basketball," he added. "The beauty is that they know who they are, what they do and what works for them. They don't try to fit square pegs into round holes."
And while the results are the same, the method behind the madness — the process — couldn't be more different.
---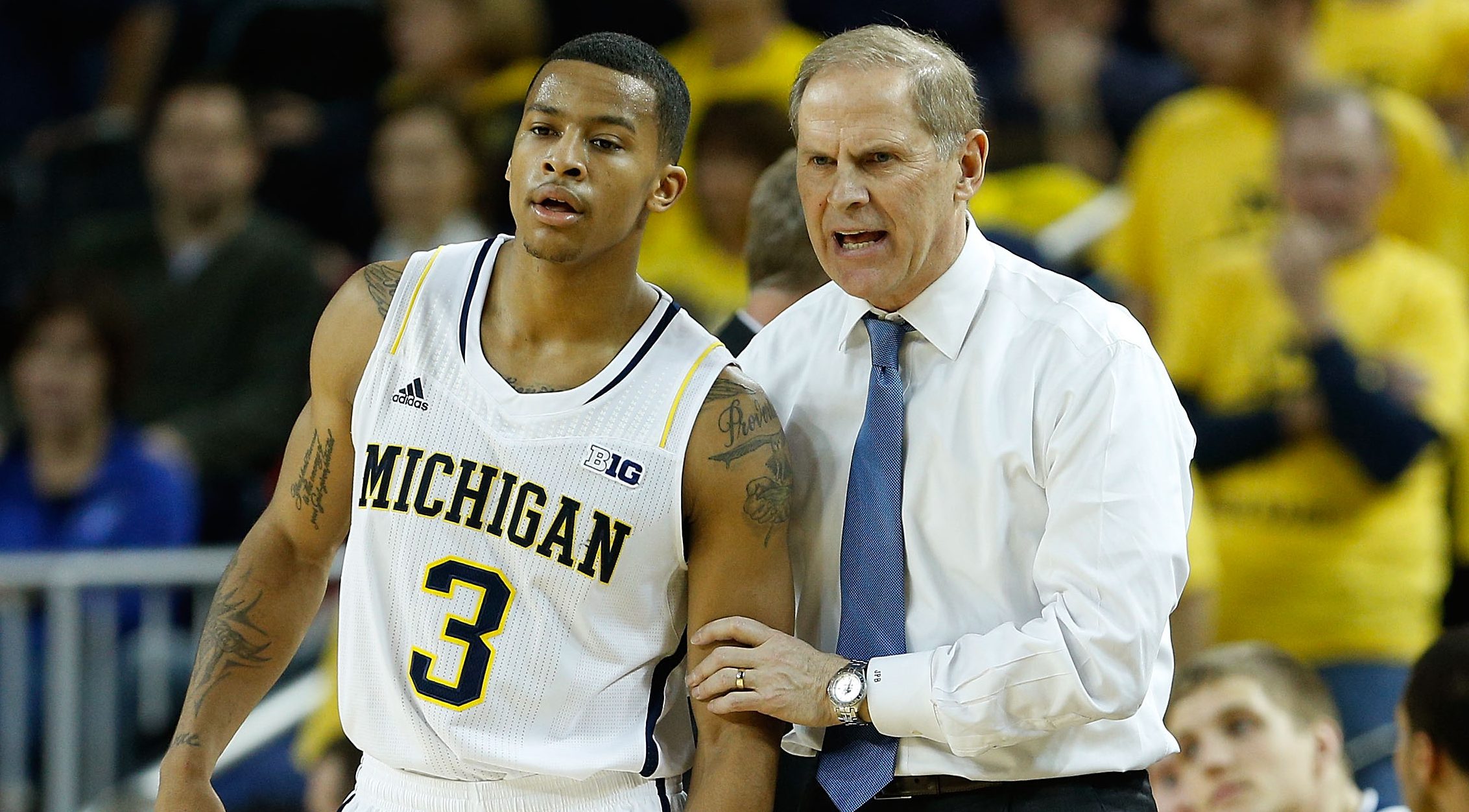 ---
The narrative surrounding John Beilein's ability to develop NBA players is that they tend to end up being busts.
You can't draft a player out of Michigan, that line thinking goes, because you never know what you're actually getting in that player. This is largely a result of the respect people have for Beilein as a basketball coach; I'll get to that in a minute.
That narrative was essentially the result of three high-profile players that Michigan sent to the NBA who failed to live up to the hype that came as a result of their college success and the expectation of where they were picked.
Trey Burke was the National Player of the Year as a sophomore, leading Michigan to the national title game before getting selected with the ninth pick in the 2013 NBA Draft. His career stalled toward the end of his tenure in Utah, and after a failed stint in Washington, Burke got a much-needed reboot with the Knicks in the G League. At 26 years old and past the distractions that plagued him early in his career, he's a part-time starter and currently outperforming another former lottery pick, Frank Ntilikina. That's not bad for a player who was a borderline top 100 recruit coming out of Columbus, Ohio, who was passed over by Ohio State for a player named Shannon Scott.
Then there's Nik Stauskas, another player that the consensus had on the wrong side of the top 100 recruiting rankings that went to Michigan and became a lottery pick within two years. The first four years of his NBA career were spent as a rotation piece on teams that were tanking, but he's managed to carve out a role for the Trail Blazers this season.
If there is a player that's truly emblematic of the reputation that Beilein's Michigan players have, it's probably Mitch McGary, who was a borderline five-star prospect that nearly went one-and-done after shining during Michigan's run to the 2013 title game. He returned to school, where a back injury limited his sophomore season and a positive marijuana test forced him to enter the 2014 NBA Draft. He was the 21st overall pick, but was out of the league within two years thanks to another positive test and is now a competitive bowler.
While it's true that three of the most highly publicized players that have come through Ann Arbor did not end up being NBA All-Stars, focusing on a couple of players that are still in the league despite failing to outperform their draft position is to miss the forest for the trees: Two of the three were never considered pros before they got to Michigan, and none of the three would have been in a position to leave school after two years if it wasn't for what happened under Beilein's tutelage.
That is the narrative that should be focused on.
Since Beilein arrived at Michigan in 2007, 13 of his players have reached the NBA. Ten of those 13 have come in the last six years, and just four of the 13 were top-40 prospects, according to Rivals. Glenn Robinson III is the only player Beilein has sent to the league that was a surefire pro regardless of where he spent his college days.
Tim Hardaway Jr. might have been the son of basketball royalty, but he was a three-star recruit coming out of high school. He's now in his sixth season in the NBA, averaging a career-high 23.2 points for the Knicks. Caris LeVert only ended up at Michigan after reopening his recruitment when John Groce was hired away from Ohio, and he was on his way to being one of the breakout stars in the NBA before Monday night's gruesome foot injury. (Thankfully, it doesn't appear to be as bad as it looked.) D.J. Wilson was a late-bloomer from California that was ranked outside the top 120, according to 247 Sports Composite ranking. Beilein's ability to identify and develop talent goes beyond just the players that reached the NBA: Spike Albrecht picked Michigan over Appalachian State, while Muhammad-Ali Abdur-Rahkman was ranked 434th in his high school class, committing to Michigan after visiting Rice.
No one, however, defines Beilein's ability to identify and develop talent like Duncan Robinson.
Robinson is one of the few transfers that Beilein has brought into his program, but he's no ordinary transfer. Any excuse to tell his story is a good one: Completely overlooked in high school, Robinson found his way to Williams, a Division III powerhouse, where he was a star for the Ephs as a freshman. His head coach at Williams was Mike Maker, a former Beilein assistant, who accepted the job as the Marist head coach. When Robinson decided it was time for him to leave as well, Maker made the call to Beilein, and Robinson was on his way to being a Michigan man.
A little more than four years later, and Robinson is on a two-way contract, bouncing between the G League and the Miami Heat's roster.
---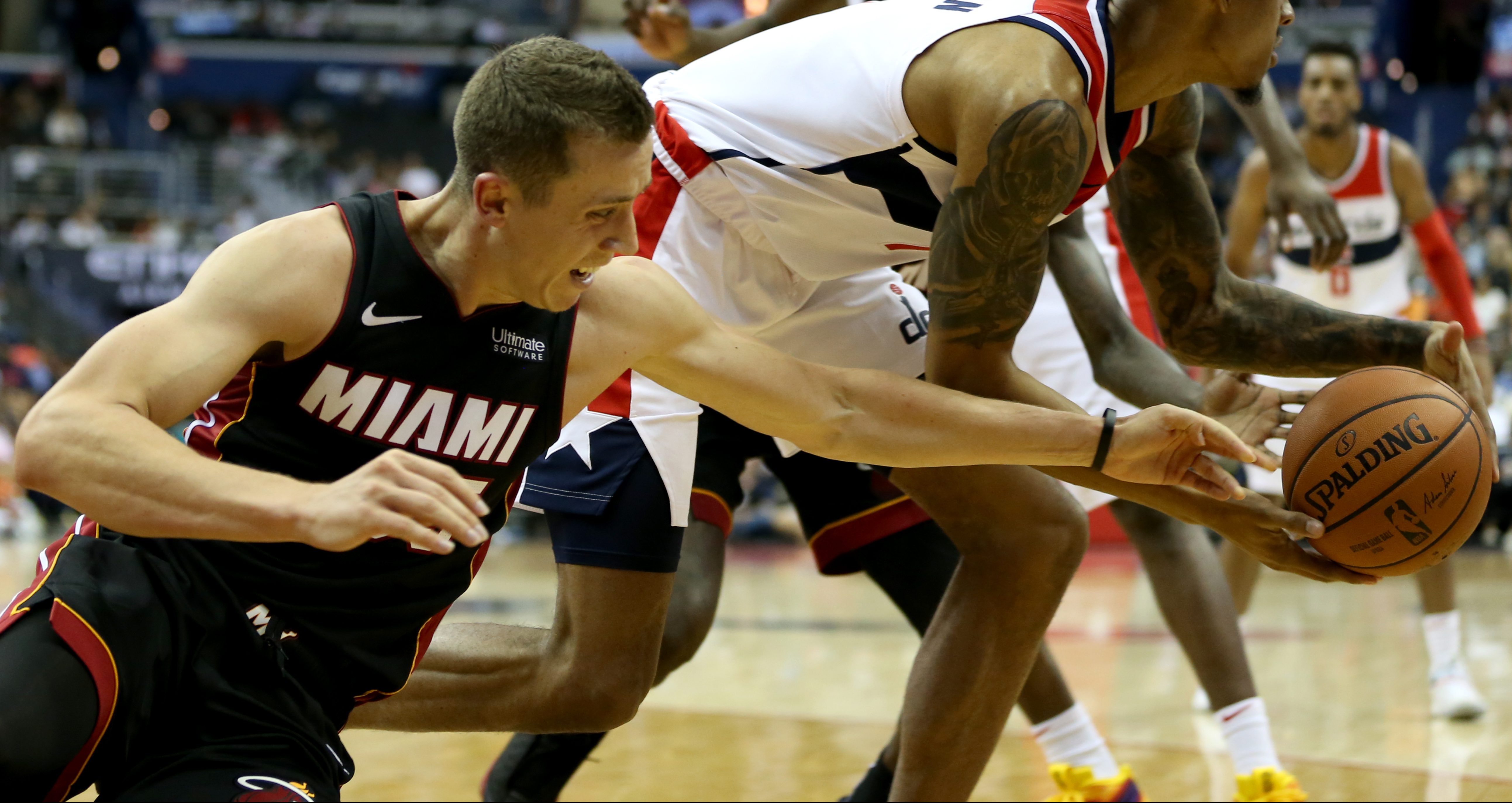 ---
Everything changed for Villanova six seasons ago.
Just three years removed from a trip to the 2009 Final Four, the program had bottomed out. It was 2012 and Villanova had just finished up the worst year under Wright since he took over the program in 2001. The Wildcats were 13-19 with a 5-13 mark in the Big East and totally lost. Wright had stopped recruiting the players he thought fit the style he wanted to coach and the culture that he wanted to build, and instead focused on — what else? — recruiting rankings.
Once the program had a Final Four to their name, they were able to get in the mix with some more highly-regarded players, and instead of focusing on whether or not that player fit within his program, he asked himself a simple question: "He's a great player? All right, good."
Villanova wasn't evaluating players. They were recruiting with buckshot. Get in the mix with every five-star they could. Go after every four-star in and around Philly, New York and D.C. Amass all the talent they could, and figure it out from there. It's a method that works — to varying degrees of success — for a number of programs around the country.
It didn't work for Villanova.
Wright knew he had to change, and, as he detailed to NBC Sports last year, he knew that change meant two things: Recruiting kids with a certain mindset, and recruiting kids with a certain skill-set.
As one coach that has gone up against Villanova on the recruiting trail put it: "They're targeted."
They look for tough, gritty kids, players that have a chip on their shoulder and that are accepting of the fact that they are going to be asked to play a role early and often in their career. One of the defining characteristics of the program is that the players are expected to play hard and tough first, or they're not going to play.
The rest can be figured out from there, which is where skill-set — and Wright's coaching magic — kicks in.
Wright is one of the founders of the small-ball revolution in college basketball. Savvy basketball fans will remember the teams that featured Randy Foye and Allan Ray fondly. What they may not remember is that team was forced into playing four guards because Curtis Sumpter tore his ACL twice in the span of seven months.
He saw the success that was possible by creating mismatches with over-skilled and under-sized players, and overtime, the methodology started to change.
"Versatility now is what we look for," Wright said. "We used to use the word 'tweener'. Now we use the word versatility. Multi-positional."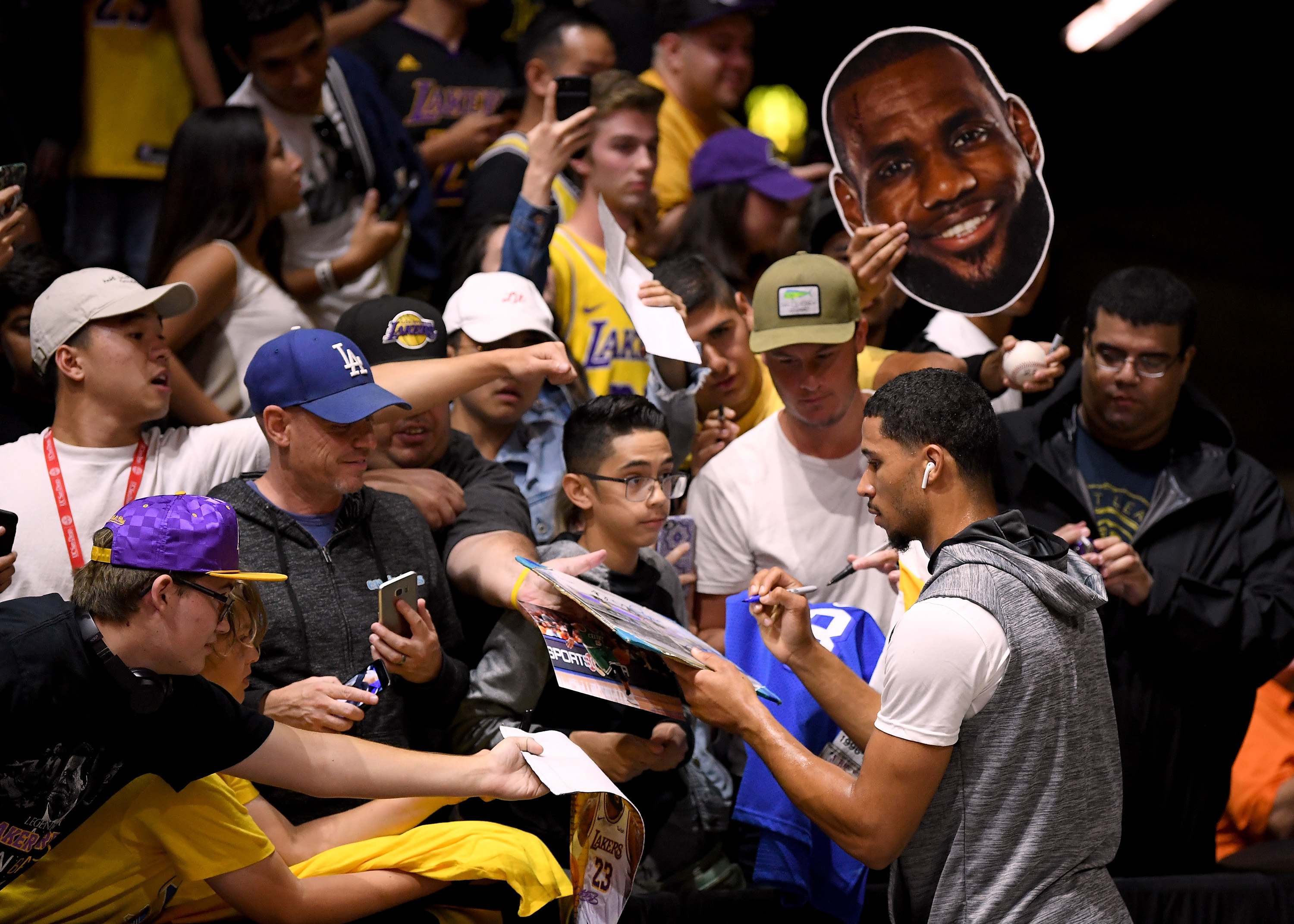 Take a guy like Josh Hart. In high school, he was a 6-foot-4 guard that played like a power forward. Physical, tough, defensive-minded and lacking any and all touch on the offensive end of the floor. So Wright pulled him out of Georgetown's backyard, taught him how to play the space-and-pace brand of basketball that is so prevalent in the NBA and Hart is now on a guaranteed contract, earning seven-figures while playing alongside LeBron in LA.
Donte DiVincenzo's rise wasn't all that dissimilar. He was a terrific athlete in high school that needed his skill sharpened. Mikal Bridges had the physical tools, but he was a twig that needed to learn how to be a multi-dimensional player on the offensive end. Omari Spellman was big and skilled with three-point range, but he was well over 300 pounds.
"He polishes those stones up better than the other guys," a member of an Eastern Conference team said.
The key, according to Ryan Arcidiacono, a member of Villanova's 2016 national title team and a current point guard for the Chicago Bulls, is two-fold.
On the one hand, Wright does everything he can to make his offense positionless. They don't split up into guards and bigs to do skillwork. The point guards work on posting up and the big men work on making threes and attacking closeouts.
One of Wright's favorite sayings, Arcidiacono said, is, "'You're a basketball player. We have guards and we have forwards but everyone needs to be able to handle the ball and make a shot.'" The program only runs about five plays. What Wright teaches are "concepts," which is a fancy way of saying he teaches his guys how to play — shoot, pass and dribble — and how to understand the game. Their entire offense is predicated on the simplest fundamentals of basketball: Get two defenders guarding the ball, make the right pass, create a closeout and make a play.
The other part is the person that Wright targets. "He does a great job of getting guys that buy into 'we before me,'" Arcidiacono said. Sometimes they're five-star guys like Jalen Brunson. Sometimes it's the local kid that grew up a Villanova fan, like Arcidiacono and DiVincenzo. The result is a culture within the program that now allows Wright to go out and bring in a more talented player that might have some knucklehead tendencies; the rest of the program can prop him up.
And that is one of the biggest reasons that Villanova has become one of the leading producers of NBA role players in the college ranks. Eight Villanova players have reached the NBA in the last three years. Eric Paschall will almost assuredly make that number nine come June's draft, and there are a handful of other pieces on that roster — Cole Swider, Jahvon Quinerly, Jermaine Samuels, Phil Booth — that have a shot of joining him there.
When you get a Villanova player, you know what you're getting: a team-first guy that can shoot, knows how to play the game, will play hard, will accept a role and will defend his ass off, even if his physical tools make him a below-average defensive player.
What's not to like?
---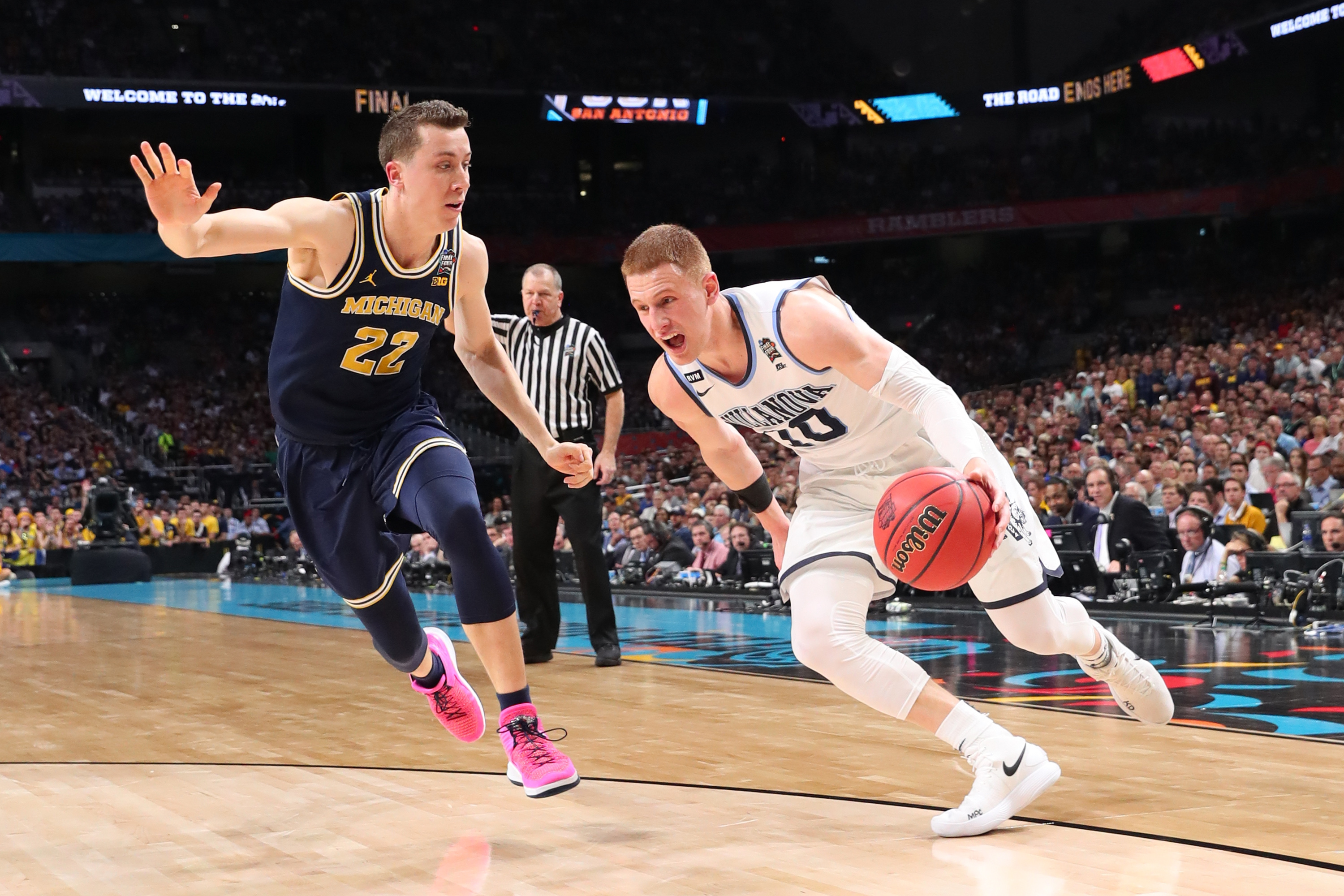 ---
Like Jay Wright, John Beilein's offense is based entirely off of the spacing that comes with loading the court with shooters.
Unlike Wright, however, his offense is not known for the freedom that it gives players.
Quite the opposite, actually.
"Beilein's offense is like the Princeton and motion on steroids," a rival Big Ten coach said. "It's organized, it's structured and it's quirky."
Suffice to say, Michigan's playbook is much bigger than just five plays. Villanova's players have more freedom than just about anyone. Michigan's players will ride the pine if they're not executing precisely what Beilein wants run.
Where Beilein thrives is finding ways to make the offense fit the talent on his roster. Before Michigan, his offense could have been confused with the Princeton offense. There were two-guards on the floor at all times. There were back-cuts and plenty of screens and, of course, shooters everywhere. Remember the days of Kevin Pittsnoggle? Beilein was doing those same things at Richmond, when he knocked off No. 3-seed South Carolina in the first round of the 1998 NCAA tournament, and at Canisius, and Le Moyne, and Erie CC before that.
But has he started to land better talent at Michigan, and as the game started to change around him, he adapted. Trey Burke was a terrific ball-screen point guard, so in 2013, Beilein surrounded Burke with three sharpshooters and put Burke in ball-screen after ball-screen after ball-screen. With Stauskas, and then LeVert, Beilein knew he had players that thrived as off-the-dribble jump-shooters, so he tailored his offense to getting them those shots. When he once again had a roster filled with sharpshooting big men, he rode D.J. Wilson and Mo Wagner to Big Ten tournament titles and, in 2018, a Final Four.
As it turns out, Wagner is German for Pittsnoggle.
"He's always tinkering with his stuff on the day-to-day" Robinson said. "Within a season, as the it goes along, he gets a much better understanding of who he has on his team. That's why they always play their best basketball at the end of the season. He figures out what exactly he has at his disposal."
"He has always done a really good job with his offense. The screening, the spacing, giving his guys a chance to maximize their skill-set," the Eastern Conference executive said. "You have to ask the question: Is the role you're projecting him for in the NBA going to match the one he played at Michigan? Will he be optimized in the NBA?"
Michigan does make players better. There's not real argument against that, even if Beilein isn't batting 1.000. The strength and conditioning program at Michigan is second-to-none. Players leave that program in the best possible physical condition, to the point that some kids regress athletically when they get to the NBA.
Beilein is also fanatical about birthdays and targeting late-bloomers. Did a kid grow three inches during the summer before his senior season? Get him. Will he turn 18 years old when he's already on a college campus? Get him. Is the kid not getting recruited because he weighs 135 pounds soaking wet? Get him.
"John Beilein is one of the five best evaluators I've ever seen in college basketball," a longtime high school scout told NBC Sports. "Everyone is young for their grade. Their first year is a redshirt, or a basketball redshirt. Look at how much guys improve after their freshman season."
In other words, it's not a fluke.
Beyond that, Beilein has such precise understanding of the way his offense runs and the way that he wants to play that he can see things during a game that others miss. There's a reason that Michigan has a rule that they won't extend an offer to a player unless Beilein has seen them play in person.
"He just knows what he wants," Robinson said. "You watch a game with him and there will be a kid you think is dominating. Then there's another kid, maybe he's skinnier or younger, and he'll do something that catches coach's attention. There are certain actions, things about being a basketball player and knowing how to play, that [Coach] will notice. He has an eye for that stuff."
"He picks those guys for his program."
Robinson would know.
When he committed to Williams after a prep year at Phillips Exeter Academy, he had exactly one scholarship offer from the Division II ranks. That's how he ended up at Williams.
And Beilein not only saw him as a weapon in the Big Ten, he turned him into an NBA player.
---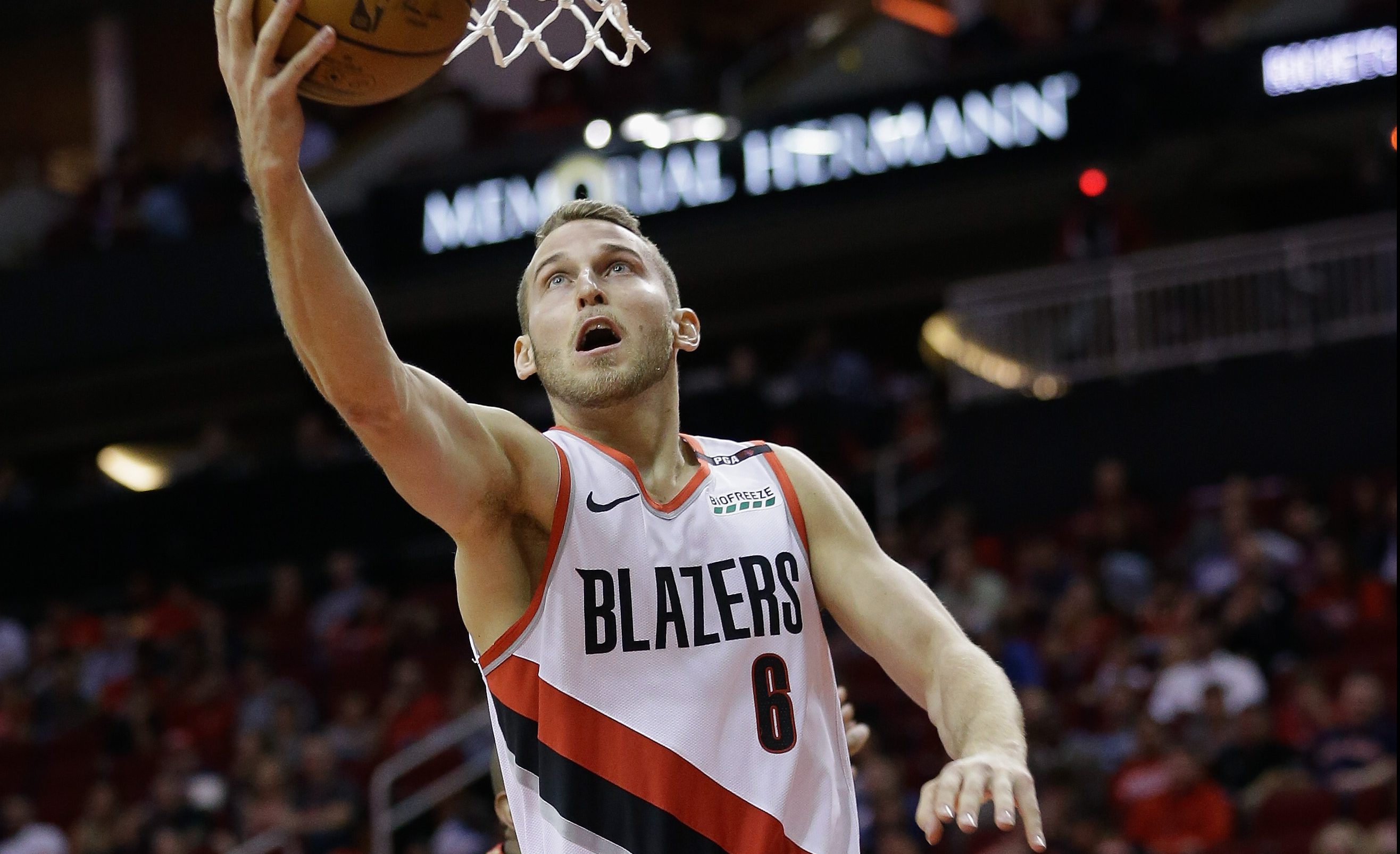 ---
The good news for Beilein and Wright is that Wednesday night's tip is early.
The game starts at 6:30 p.m. ET.
That should leave plenty of time for the pair to shower up, get some dinner and find a TV to watch Josh Hart and the Lakers square off with Nik Stauskas and the Trail Blazers.
It will be a little bit more difficult, however, to catch Glenn Robinson III's Pistons visit Kyle Lowry's Raptors, or for Wright to see Arcidiacono take on Boston, or for Beilein to see Trey Burke and Tim Hardaway Jr.'s 8 p.m. ET tip as the Knicks visit Oklahoma City.
The DVR can get pretty full, pretty quick.