KANSAS CITY, Mo. — College basketball's most electrifying defender was using his feet to change games just a few years ago.
Growing up in Mali, soccer was the game for Sagaba Konate.
"How would you like that guy bearing down on you?" asked West Virginia coach Bob Huggins.
The 6-foot-8, 260-pound Konate doesn't work much in pursuit these days. Instead, he mostly huddles at the rim, waiting to unleash his game-changing skill.
"I just block shots," Konate told NBC Sports last month at Big 12 media day. "I just do it. That's the thing I like to do."
Konate's ability to block in the manner and with the frequency he does is a big reason for the belief that 13th-ranked West Virginia's vaunted press won't regress without All-American guard Jevon Carter. Instead of having a harassing guard at the tip of the spear, Press Virginia will have a bear trap in the rear.
"We have the best shot blocker in the country in the back of it," Huggins said, "which helps considerably."
Konate, who measured a 7-foot wingspan and a 35-inch vertical at the NBA Draft combine, blocked 3.2 shots per game last year, swatting away an astounding 15.6 percent of a team's shot attempts when he was on the floor. If Konate is in the game, essentially one out of six shots has a zero percent chance of going in.
It's a weapon nearly no other team in the country has at their disposal, and one that Konate has developed in just a few short years since picking up the sport when he emigrated from Mali to the U.S. midway through high school in 2014.
"It's kind of natural," Konate said of his blocking ability. "No one taught me how to block shots."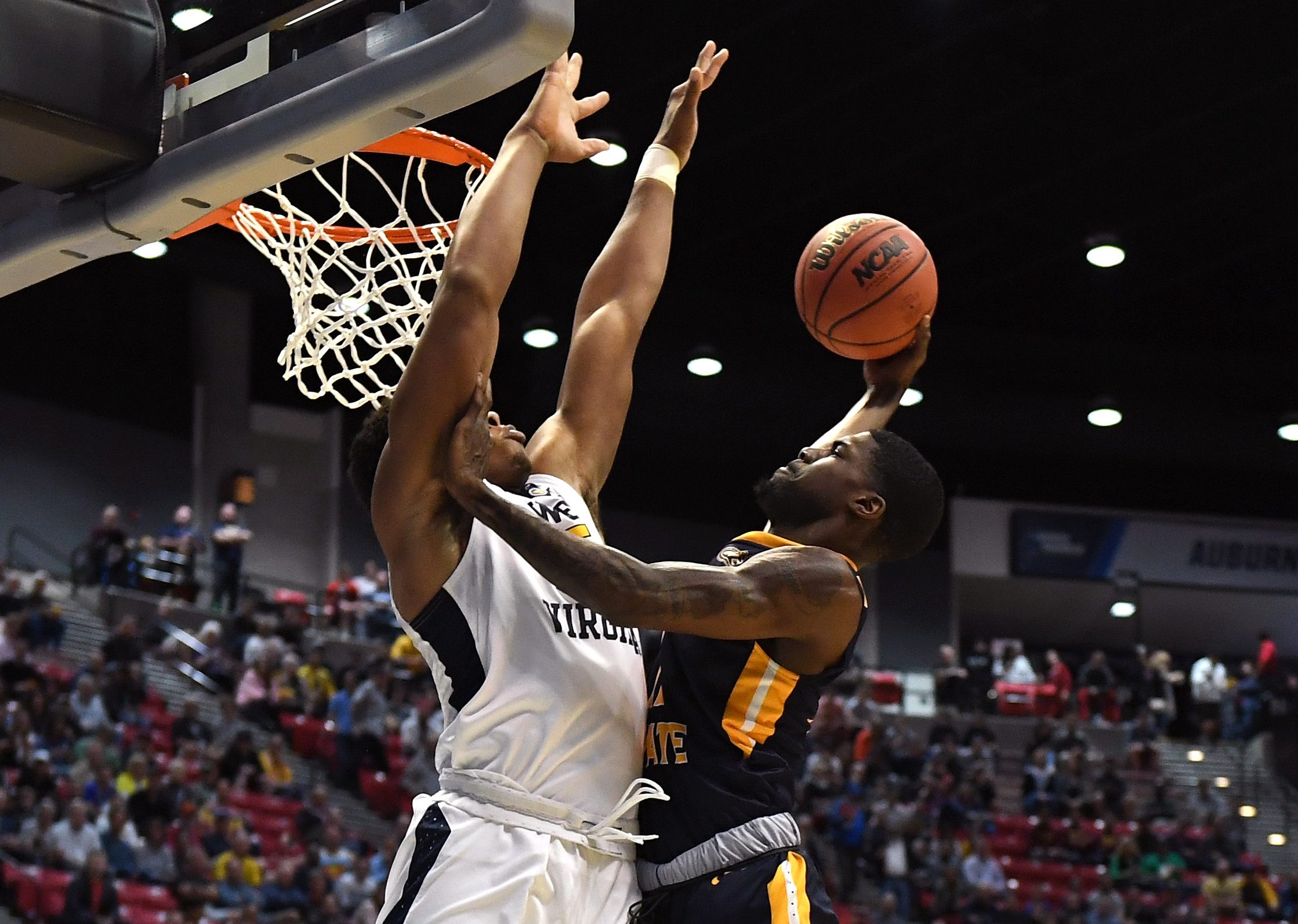 There was something that drew him to it, though.
"I just saw it was pretty cool," Konate said, "and I love doing it. So that's what I do."
It's not simply the volume of shots he turns away that makes Konate such a menace defensively. It's the substance and situation, too.
Konate has seemingly perfected the volleyball-style block, that keeps the ball in play and can kick-start the break.
"You don't see people block shots with two hands very often," Huggins said. "He blocks shots with two hands regularly."
Maybe the most impressive tool in Konate's repertoire, though, is his ability to deny dunks. He never concedes a slam, and often wins the aerial confrontation at the rim.
"For me, I really don't care," Konate said. "I don't care if I get dunked on. It's just fearless. I don't play scared. I'm going to jump, make a play.
"If he dunks on me, the play goes on, but I'm going to get you."
Konate's panache for contesting jams puts him in the same company as the best player Huggins has ever had, Kenyon Martin.
"Kenyon could have," Huggins said, "but nobody tried. They kind of tried to stay away from him as much as they could. They come at Sags."
But why would anyone be foolish enough to do that?
"I don't know," Huggins said. "The challenge of it, maybe."
The Mountaineers, who host our No. 1 mid-major Buffalo tonight, certainly have to welcome anyone brave enough to try to test their best.
"It motivates me if he dunks on me the first time," Konate said. "The second time, I'm 100 percent sure I'm going to block you."