Beginning in September and running up until November 6th, the first day of the season, College Basketball Talk will be unveiling the 2018-2019 NBCSports.com college hoops preview package.
Today, we are previewing the West Coast Conference.
---
While the West Coast Conference can boast a national title contender in Gonzaga, the goal for the league is to see more than just one team make waves nationally.
After a run of four straight season in which at least two teams reached the NCAA tournament, the 2017-18 season was the second in the last three in which the WCC has been a one-bid league.
Turning things around in that regard will largely be the responsibility of BYU and Saint Mary's, which comes as no surprise even with the latter having lost four starters from last season.
Gonzaga, BYU and Saint Mary's enter the 2018-19 season as the headliners in the WCC, with San Diego and San Francisco appearing to be the teams closest to the conference's "big three."
And with there being a host of talented players in this league who don't play for Gonzaga, BYU or Saint Mary's, that should make for some fun winter nights along the west coast.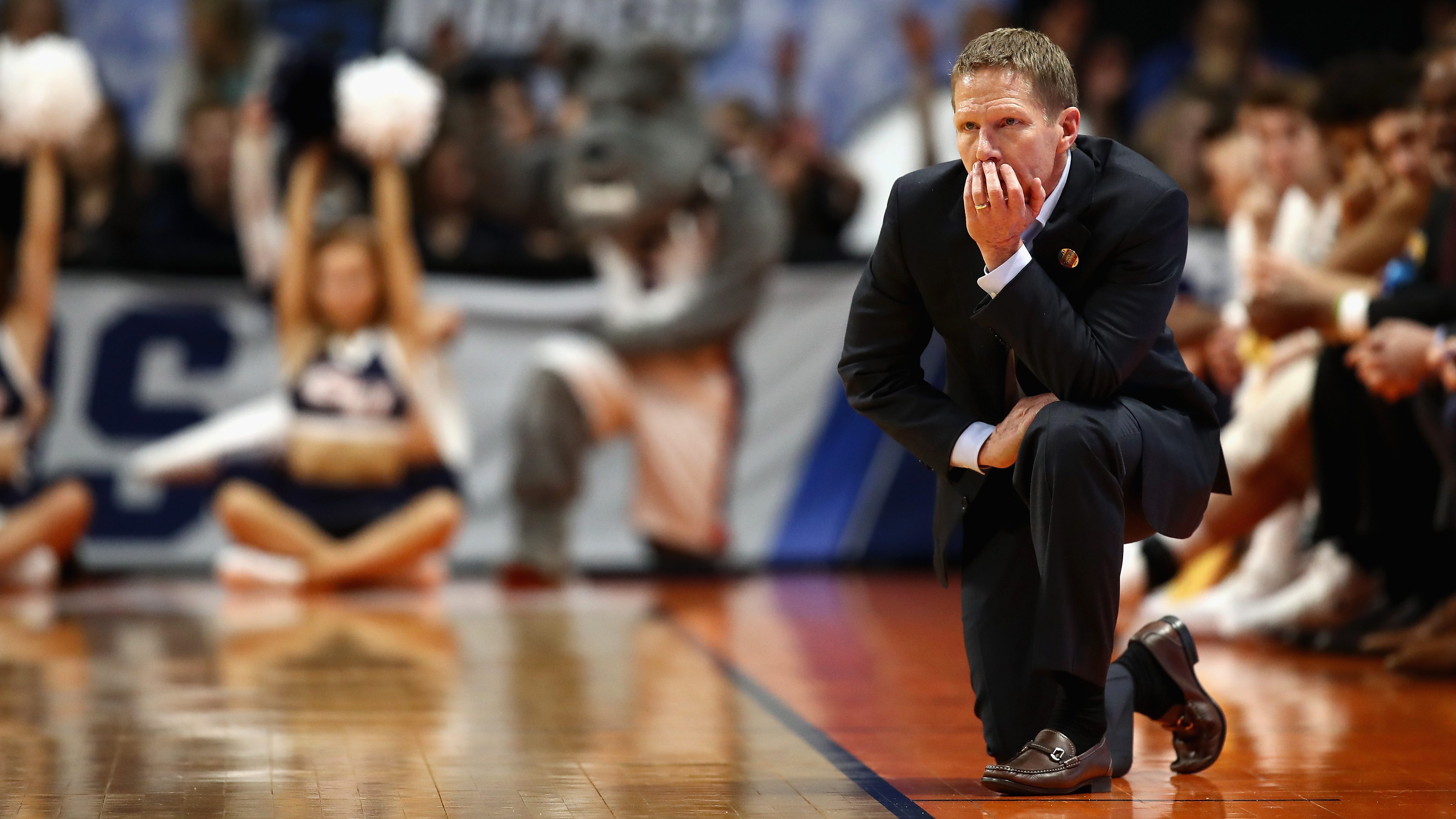 FIVE THINGS YOU NEED TO KNOW
1. Gonzaga's flirtation with the Mountain West prompts changes
While the conference realignment wave at the beginning of this decade was largely influenced by football, college basketball has seen some of its power programs (that don't sponsor football) make moves as well. At the very least Gonzaga considered a move itself, with there being "exploratory" conversations in February between athletic director Mike Roth, basketball coach Mark Few and Mountain West commissioner Craig Thompson. Ultimately no move was made, with Gonzaga remaining in the WCC and the conference making some changes to its schedule.
The conference schedule has gone from 18 to 16 games, so the true round-robin format is gone. For the programs expected to be at the top of the league that should mean at least one less game against a projected conference bottom-feeder, which could have a positive impact on the strength of schedule and NCAA Evaluation Tool (NET) numbers that are used to by the NCAA tournament selection committee.
The conference tournament has also changed, with the top two seeds receiving a bye to the semifinals. There are also other changes that will go into effect in the future with regards to non-conference scheduling, and the moves (plus the likely loss of earned NCAA tournament revenue had the school left the conference) were enough to satisfy Gonzaga. The WCC dodged a bullet this past spring.
2. Mark Few's Bulldogs looks like a national title contender
Focusing on the action on the court, Gonzaga is a Top 5 team nationally in the eyes of many. Three starters are back from a team that won 32 games, the WCC regular season and tournament titles, and reached the Sweet 16 in 2017-18. And the returning starters don't include junior forward Rui Hachimura, who averaged 11.6 points and 4.7 rebounds per game last season and was one of college basketball's best reserves.
Guards Josh Perkins and Zach Norvell Jr. are also back, as are junior forward/center Killian Tillie and sophomore forward Corey Kispert. Add to this a talented crop of newcomers, which includes transfer Geno Crandall (North Dakota) and Brandon Clarke (San Jose State) and freshmen Filip Petrusev and Greg Foster Jr., and Gonzaga has enough talent and experience to be a national title contender.
That being said, the Bulldogs will be without Tillie for much of non-conference play as he underwent surgery to repair a stress fracture in his ankle. That puts more pressure on players such as Kispert, Clarke and Petrusev in the front court, as they'll be tested by a schedule that includes games against Washington, Tennessee and North Carolina.
3. BYU sets its sights on top spot
With regards to its performance within the conference, the 2017-18 season was BYU's worst as a member of the WCC since joining in 2011. Dave Rose's Cougars posted an 11-7 mark in conference play, finishing five games behind second-place Saint Mary's, and after a loss to Gonzaga in the WCC tournament final BYU finished its season in the Postseason NIT. BYU's looking to take a step forward in 2018-19, and with five starters back the Cougars have the pieces needed to do just that.
Leading the way is junior forward Yoeli Childs, a first team All-WCC selection who averaged 17.8 points, 8.6 rebounds and 2.2 assists per game last season. The 6-foot-7 Childs, who also blocked 1.8 shots per game, shot better than 54 percent from the field and will once again be one of the conference's best players. Also back in Provo are guards TJ Haws, Jashire Hardnett and Nick Emery, who averaged 13.1 points, 3.0 rebounds and 2.4 assists per game in 2016-17, and senior forward Luke Worthington. Reserves such as Dalton Nixon and Zach Seljaas will provide the depth for a talented group that could be the team best equipped to challenge Gonzaga.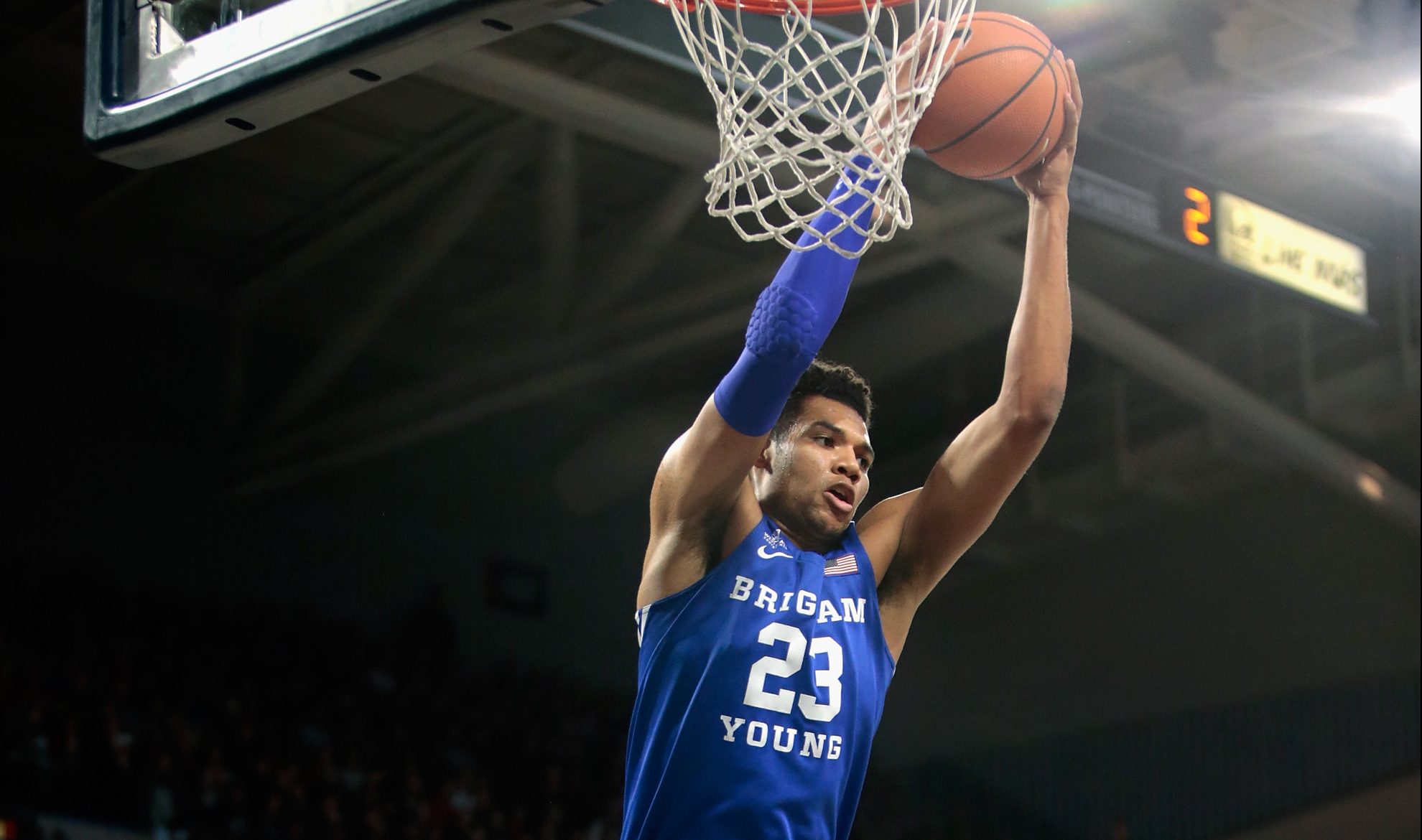 4. Saint Mary's looks to replace three key starters
Saint Mary's had a successful 2017-18 season, winning 30 games and finishing conference play with a 16-2 record. But that overall win total wasn't enough to get the Gaels into the NCAA tournament for the second consecutive season. Now Randy Bennett will have to account for the loss of three starters from that team, most notably one of the best big men in college basketball in Jock Landale. Sophomore guards Jordan Ford, who averaged 11.1 points and 2.7 rebounds per game last season, and Tanner Krebs (7.7 ppg, 5.2 rpg) are back to lead the way.
But after those two Saint Mary's will be looking for contributions from newcomers and players who played sparingly in 2017-18. Redshirt junior forward Kyle Clark appeared in just three games before undergoing knee surgery, and senior center Jordan Hunter averaged just over seven minutes per game in 32 appearances. Graduate transfer Aaron Menzies, who averaged 11.3 points, 8.9 rebounds and 2.3 blocks per game at Seattle last season, will be a key newcomer for the Gaels as will redshirt sophomore forward Malik Fitts (7.4 ppg, 4.6 rpg in 2016-17 at South Florida). Saint Mary's has a lot of new faces but the expectations remain high for a program that hasn't failed to win at least 20 games in a season since 2006-07.
5. Pepperdine and San Diego have new head coaches
There were two head coaching changes in the WCC this past spring, and both hires are familiar faces to those who follow the league. Pepperdine, which let Marty Wilson go after seven seasons, hired Lorenzo Romar to lead its program. Prior to head coaching stops at Saint Louis and Washington, Romar, who last season served as associate head coach at Arizona, spent three seasons at Pepperdine. After his 1996-97 team won just six games, Romar led the Waves to 17 and 19-win seasons before moving on to SLU.
As for San Diego, its circumstances differ from those that prompted the change at Pepperdine. Lamont Smith resigned in early March after being arrested on suspicion of domestic violence, but he was never charged. Stepping into the head coaching role is Sam Scholl, another USD alum who served as acting head coach for the remainder of the 2017-18 season. Of the two new head coaches Scholl is better positioned to win immediately, with San Diego returning its top four scorers from last year's 20-win squad including first team All-WCC selection Isaiah Pineiro.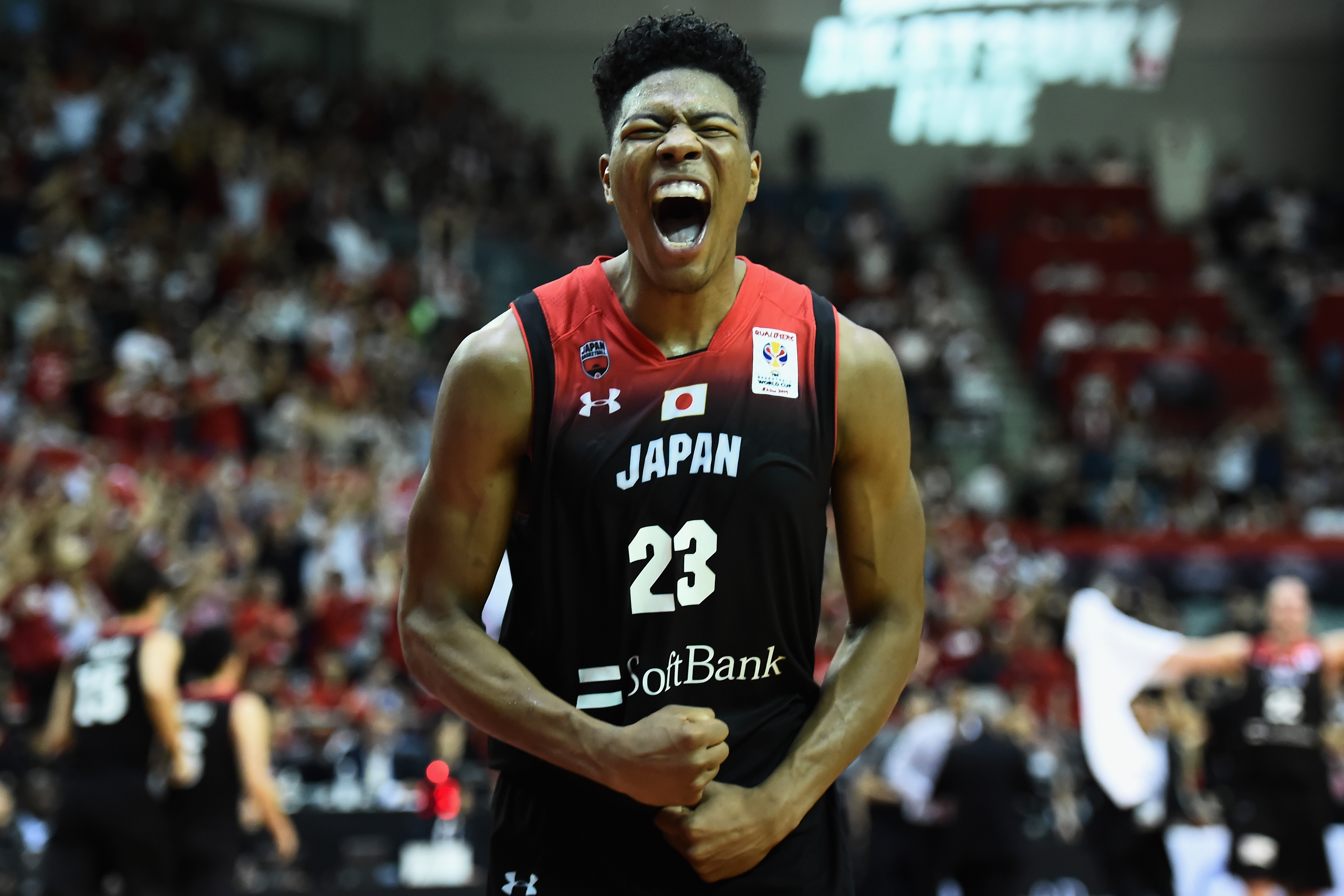 PRESEASON WCC PLAYER OF THE YEAR: Rui Hachimura, Gonzaga
One of college basketball's best reserves last season, Hachimura moves into a starring role for the Bulldogs in 2018-19. In 2017-18 the 6-foot-8 Hachimura shot 56.8 percent from the field and 79.5 percent from the foul line with an effective field goal percentage of 57.7. With Gonzaga needing to account for the departure of Johnathan Williams III, who led the team in both scoring and rebounding as a senior, Hachimura will even more opportunities to put up quality numbers offensively. And with Killian Tillie out of the lineup for the time being, Gonzaga will need Hachimura to take the next step in his growth as a player and NBA prospect.
THE REST OF THE ALL-WCC FIRST TEAM
Frankie Ferrari, San Francisco: As a junior the 5-foot-11 Ferrari averaged 11.4 points and 4.6 assists per game, ranking tied for fifth in the conference in the latter statistical category.
Zach Norvell, Gonzaga: As a freshman Norvell, who redshirted in 2016-17, averaged 12.7 points, 3.9 rebounds and 2.3 assists per game. And if Gonzaga needs a big shot late in a game, there's a decent chance that the fearless Norvell will be the one letting fly.
Yoeli Childs, BYU: In averaging 17.8 points, 8.6 rebounds, 2.3 assists and 1.8 blocks per game, Childs increased his scoring average by 8.3 points per game from his freshman to sophomore season. While a similar increase may not occur in 2018-19, there's no denying the junior's status as one of the WCC's best players.
Killian Tillie, Gonzaga: Due to the aforementioned stress fracture in his ankle, the 6-foot-10 Tillie (12.9 ppg, 5.9 rpg in 2017-18) will be out for approximately eight weeks. But when on the floor the versatile junior is a key cog in the Gonzaga attack, due to his ability to play either in the paint or away from the basket offensively (58.0 percent from the field, 47.9 percent from three).
FIVE MORE NAMES TO KNOW
Josh Perkins, Gonzaga
KJ Feagin, Santa Clara
TJ Haws, BYU
James Batemon, Loyola Marymount
Isaiah Pineiro, San Diego
BREAKOUT STAR
The pick here is Saint Mary's sophomore guard Jordan Ford (11.1 ppg, 2.7 rpg, 1.6 apg in 2017-18), due in large part to the fact that the Gaels will need him to break out given the team's personnel losses. As a freshman Ford shot 50.8 percent from the field, 44.3 percent from three and 75.4 percent from the foul line, doing so on just over eight field goal attempts per game. Look for Ford to be safety into double figures in shot attempts, and he's skilled enough to not take a step back from an efficiency standpoint.
COACH UNDER PRESSURE
No names this time around. With Pepperdine making its move in the spring, replacing Marty Wilson with Lorenzo Romar, there isn't a coach that enters the 2018-19 season under a considerable amount of pressure to produce a big year.
ON SELECTION SUNDAY WE'LL BE SAYING …
The WCC has managed to be a multi-bid conference, with BYU joining Gonzaga.
I'M MOST EXCITED ABOUT …
Seeing if Gonzaga can reach the Final Four for the second time in the last three seasons.
FIVE NON-CONFERENCE GAMES TO CIRCLE ON YOUR CALENDAR
November 6, BYU at Nevada
November 19-21, Gonzaga at the Maui Invitational (vs. Illinois, 11/19)
November 24, Harvard at Saint Mary's
December 9, Gonzaga vs. Tennessee (in Phoenix)
December 15, Gonzaga at North Carolina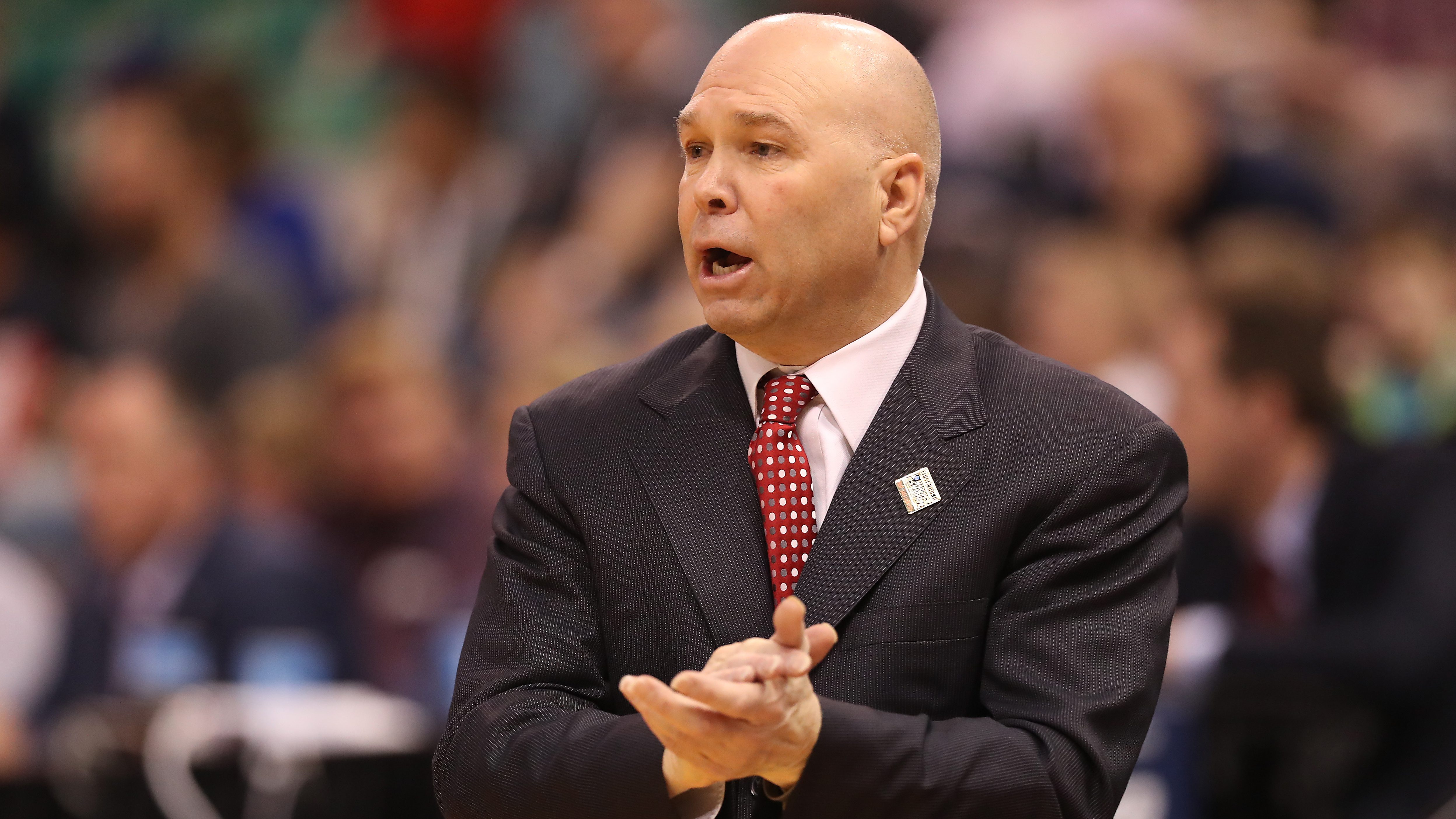 PREDICTED FINISH
1. GONZAGA: Gonzaga's the clear favorite to win the WCC, even with the loss of Tillie for the next eight weeks. His absence will be felt during non-conference play, as the Bulldogs have matchups with Washington, Tennessee and North Carolina in addition to their appearance in the Maui Invitational to navigate. That being said, Mark Few's team is loaded with talent from guards Josh Perkins and Zach Norvell Jr. on down to an All-America candidate in Rui Hachimura. And newcomers such as transfer Brandon Clarke and Geno Crandall, who averaged 16.6 ppg, 4.3 rpg and 3.6 apg at North Dakota last season, and freshman big man Filip Petrusev should be impact additions.
2. BYU: Of course the returns of Yoeli Childs and TJ Haws will give the Cougars a shot at getting back to the NCAA tournament for the first time since 2015. What will also help is the return of guard Nick Emery, who withdrew from school last November amid an investigation into his possibly receiving impermissible benefits from a booster. Emery, who averaged 14.7 points per game in his first two seasons at BYU, will have to miss BYU's first nine games this season. When on the floor he gives BYU another quality perimeter scorer, which is needed due to the loss of leading scorer Elijah Bryant.
3. SAINT MARY'S: Three of the top four scorers from last season's team have moved on in Jock Landale, Calvin Hermanson and Emmett Naar, with sophomore Jordan Ford being the lone returnee. Ford could be in line for a big 2018-19 season given the combination of those personnel losses and his skill set. Fellow sophomore guard Tanner Krebs, who made 29 starts last season, should also be a factor and the same can be said of transfers Aaron Menzies and Malik Fitts. While the Gaels have some questions to answer, they should once again be a top three team in the WCC.
4. SAN FRANCISCO: After winning 20 games in Kyle Smith's first season at the helm, San Francisco won 22 games and reached the championship series of the CBI in 2017-18. All five starters, including first team All-WCC point guard Frankie Ferrari, return from a team that despite the strides made last season still has room for growth. San Francisco was the last team to crack the BYU/Gonzaga/Saint Mary's hold on the top three spots in the WCC standings, finishing tied for second in 2013-14, and the Dons could very well pull off this feat again.
5. SAN DIEGO: The Toreros reached the 20-win mark for just the fourth time in the program's Division I history last season, and there's a decent chance that the count increases to five in 2018-19. San Diego's top four scorers, led by redshirt senior forward and first team All-WCC selection Isaiah Pineiro, return to play for first-year head coach Sam Scholl.
6. PACIFIC: The Tigers have made strides in Damon Stoudamire's first two seasons as head coach, with the overall win total improving by three games (11 in 2016-17 to 14 last season) and the conference win total improving by five (from four to nine). While there are eight newcomers to work into the program, Pacific welcomes back three of its top five scorers in guards Roberto Gallinat and Kendall Small and forward Jahlil Tripp.
7. LOYOLA MARYMOUNT: The Lions boast one of the WCC's best individual talents in senior guard James Batemon, who averaged 17.8 points and 4.6 assists per game in his debut season at LMU. He's one of four starters back for head coach Mike Dunlap, and given the talent and experience on this roster it's likely that the Lions take a step forward after last year's 11-20 finish.
8. SANTA CLARA: Senior guard KJ Feagin lead the Broncos in both points and assists last season, earning first team All-WCC honors as a result. He'll once again lead the way for Herb Sendek's group, with sophomore forward Josip Vrankic looking to take a step forward after averaging 10.4 points and 4.4 rebounds per game as a freshman.
9. PEPPERDINE: Lorenzo Romar begins his second stint at Pepperdine with anything but an empty cupboard, as the top three scorers from last season's team (Kameron Edwards, Colbey Ross and Eric Cooper Jr.) all back. While that is a positive, both Edwards (nine games) and Cooper (13) missed time due to injury so it goes without saying that they'll need to remain healthy if Pepperdine is to take a step forward.
10. PORTLAND: Turning things around at Portland hasn't been easy for Terry Porter, whose teams have won 11 and 10 games in his first two seasons at the helm. Four of Portland's top five scorers from a season ago, led by sophomore guard Marcus Shaver and redshirt junior wing Josh McSwiggan, are back and Pitt transfer Crisshawn Clark is eligible after sitting out last season.