As the game has moved more and more to prizing versatility and positional flexibility, the amorphous "wing" designation has perhaps never been more important.
Coaches prize players that can guard one-through-four (and sometimes five) thanks to length and athleticism while still being skilled enough stretch the floor with shooting and attacking defenses with penetration.
How in demand those skills are is reflected at the top of our list.
It is dominated by freshmen who almost surely will spend one year in college basketball before being among the first players NBA commissioner Adam Silver announces at the NBA draft come June.
The players on this list will not only make up the top of mock drafts all winter and spring long, they'll perhaps be the most impactful in determining who is the last team standing in Minneapolis come April.
Could the top four picks in the draft be on this list?
It's very possible.
---
---
1. R.J. BARRETT, Duke
The 6-foot-7 Blue Devils freshman is the universal projection to be the top pick in the NBA draft come June. He's been heralded as a potential top pick for years, certainly since as a 17-year-old he put 38 points on Team USA en route to a FIBA U19 World Cup crown.
This season, he'll be leading the way for an ultra-talented Duke team that will once again lean heavily on freshmen. Barrett is a lot of pundits' bet to be on the shortlist for National Player of the Year come March, and there's little doubt that there are few that can match Barrett's ceiling. He's a top-tier scorer, an excellent rebounder and a gifted distributor.
2. ZION WILLIAMSON, Duke
There are few people in the world with the physical gifts Zion WIlliamson possesses. He's 6-foot-7 and 285 pounds, which is a frame built for bruising, yet Williamson is a high-flyer. Whatever happens for the rest of his career, he's a mixtape legend. It's also worth mentioning he's got 1.8 million followers on Instagram. Williamson isn't the best player – not even the best freshman or wing, according to this list – on his team, but he might be the most-watched college basketball player this year.
The challenge for Williamson this season will be to shed the "just a dunker" label, even though that sounds like an awesome label. It'll also be interesting to see what his role is with a team featuring Barrett, Cam Reddish and Tre Jones.
3. NASSIR LITTLE, North Carolina
Are you noticing a trend here? Little makes for three freshmen among the top of these rankings, an indication of the strength of the 2018 class, but also how integral wings are in the pace-and-space era. Not many of the good ones are spending much time in the college ranks.
Little may not have the Q-Score of Barrett or Williamson, but he's going to rival both in impact on winning. The 6-foot-6 Florida product has a wingspan that measures more than 7 feet and was the MVP of the McDonald's All-American game this past spring. He'll also have the luxury of a veteran offensive focal point in Luke Maye to allow him a little more room to operate.
4. DE'ANDRE HUNTER, Virginia
Hunter had a shot of being a first-round pick in June's draft, but instead opted to return to Virginia following a freshman season in which he averaged 9.2 points and shot 38.2 percent from 3-point range in fewer than 20 minutes per game.
The 6-foot-7 Philadelphia native probably – almost certainly – won't put up overly impressive raw numbers given Virginia's pace of play, but if he's given more time on the floor, which is expected, his usage rate and efficiency numbers from his rookie campaign suggests he could be in for a big season.
5. ERIC PASCHALL, Villanova
Paschall might have the best chance to overperform this ranking as he steps into a major role at Villanova following the departure of the Wildcats' top four players from last year's national championship team to the NBA. As a junior, Paschall averaged 10.6 points, 5.3 rebounds and 2.2 assists per game.
What suggests he may be on the path to stardom, though, is he led the conference in Big East play in offensive rating with a monster 134.2 number thanks to shooting 45.7 percent from 3-point range during league play that helped translate to a true shooting percentage of 72.4 He may not be able to maintain those efficiency numbers with a bigger workload and an intensified defensive focus, but a small hit will probably be outweighed by an increase in volume.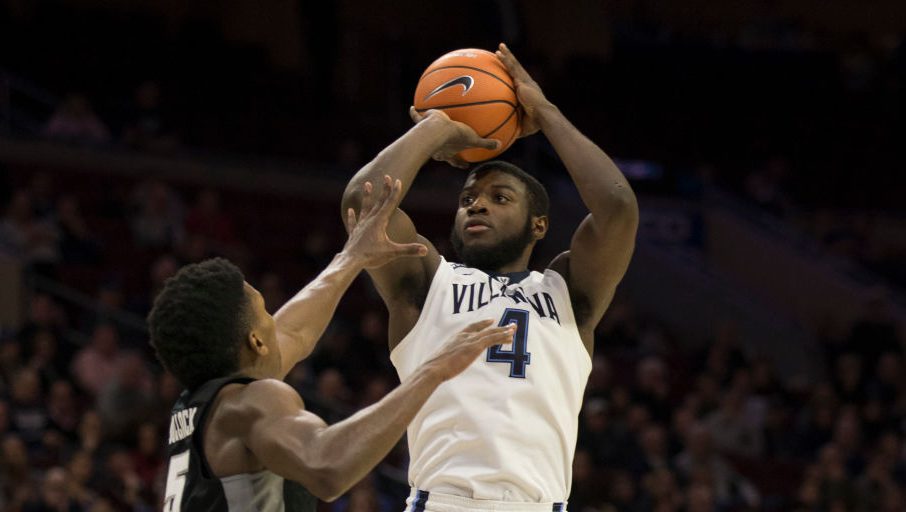 6. CAM REDDISH, Duke
Hey, look, another Duke freshman. And another McDonald's All-American. The top-five recruit averaged 23.8 points, 7.6 rebounds, 3.1 assists and 1.5 steals in EYBL play ahead of his senior season in 2017 and makes up one fifth of the Blue Devils' top-ranked 2018 class.
Reddish is ultra-talented, even if he's behind his new teammates Barrett and Williamson. How Mike Krzyzewski makes the pieces fit will be one of the more interesting things to see unfold this season, but there's no doubting the amount of talent Duke is going to have on the wing this season.
7. CHARLES MATTHEWS, Michigan
The 6-foot-6 Chicago native had a breakthrough sophomore season for the Wolverines last season, averaging 13 points, 5.5 rebounds and 2.4 assists while playing 30 minutes per game, all after barely cracking the Michigan lineup as a freshman.
Matthews' ability to ratchet things up once again will be key in Michigan's encore season after last year's NCAA tournament title game appearance. The show will be more of his to run without Mo Wagner and Muhammad-Ali Abdur-Rahkman, and how he is able to handle a bigger role will help determine the Big Ten pecking order.
8. JAMES PALMER, Nebraska
Palmer went from an afterthought at Miami to a budding star at Nebraska. He averaged 3.5 points in 11.9 minutes per game as a sophomore with the Hurricants, but after sitting out the 2016-17 season upon transferring to Lincoln, the 6-foot-6 swingman put up 17.2 points in 31 minutes per game.
What holds Palmer back from being further up this list is his shooting. He converted just 30.9 percent of his shots from 3-point range and a pedestrian 51.3 percent on shots inside the arc for an effective field goal percentage of 49.6. If he can bump those numbers up – and the Huskers can get back to the tournament for the first time since 2014 – Palmer will find himself making a few more waves.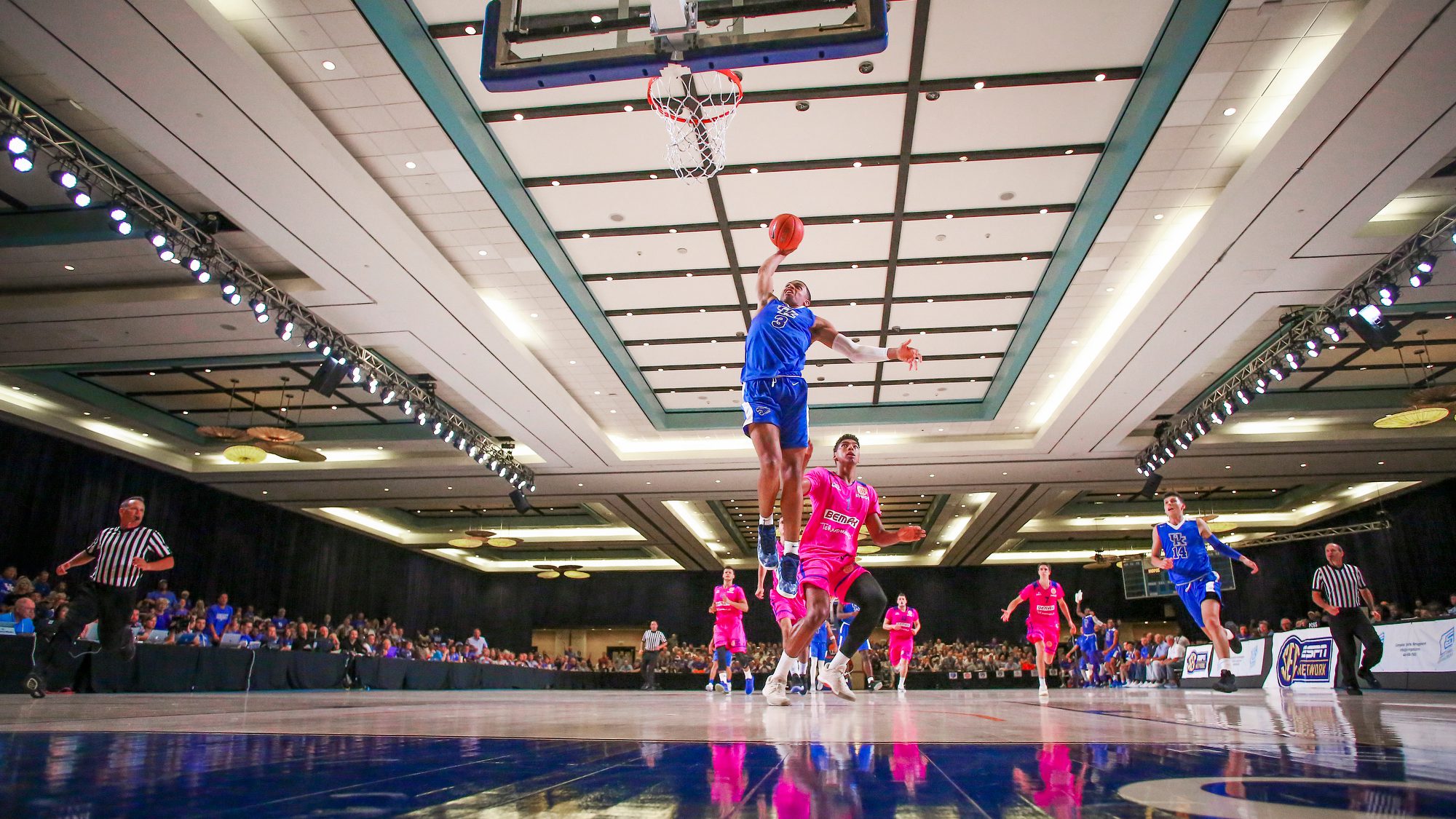 9. KELDON JOHNSON, Kentucky
The Oak Hill Academy grad is also an alum of the McDonald's All-American and Jordan Brand Classic games, Johnson isn't necessarily the most highly-regarded of Kentucky coach John Calipari's 2018 recruiting class, but he'll provide the firepower on the wing that none of Cal's other five-star can. The 6-foot-6 freshman, who is also an NBPA Top 100 Camp MVP, averaged 20.7 points, 8.5 rebounds and 3.1 assists in EYBL play ahead of his senior season.
10. JORDAN CAROLINE, Nevada
The Martin brothers might draw the most attention for the Wolf Pack, but the 6-foot-7 Caroline shouldn't be overlooked on one of the country's best teams (we've got Nevada sixth in the preseason). The Southern Illinois transfer averaged 17.7 points, 8.6 rebounds and 2.2 assists per game as a junior.
He's a high-usage player for the Wolf Pack, and a high-rate rebounder as well. If the 'Pack are going to max out – and make one "expert" look pretty smart – Caroline is going to be a massive reason why.