While plenty of our best-of lists are heavily populated by freshmen, this one, highlighting the top frontcourt players in the country, has a decidedly veteran bent.
From four-year stars to seasoned upperclassmen to super sophs and successful transfers, the best players big men in the country this season will be no strangers to college basketball fans.
Here are the 10 best big men heading into the 2018-19 season.
---
---
1. LUKE MAYE, North Carolina
By this point, Maye's story is well known as he went from over-qualified walk-on to a potential National Player of the Year. Still, his rise is remarkable. He went from averaging 5.5 points in 14.4 minutes per game as a sophomore to 16.9 points in 32.2 minutes per game as a junior to establish himself as one of college basketball's best bigs – and players.
Maye, a 6-foot-8 power forward, has gotten there largely on the strength of his ability to stretch defenses. He shot 43.1 percent from 3-point range last season, including a mark of 46.6 percent in ACC play, which was tops in the league. A rather remarkable feat for a frontcourt player who launched over 100 3s for the season. In a sport often dominated by freshmen, Maye gives North Carolina the valuable weapon of the combination of experience and talent.
2. RUI HACHIMURA, Gonzaga
The 6-foot-8 Japanese standout has been a favorite in basketball circles for awhile, though he's yet to truly breakthrough in a major way to the broader hoops public. That could very much change this season.
Hachimura averaged 11.6 points and 4.7 rebounds as a sophomore for the Bulldogs last year while shooting 60.6 percent inside the arc. It's been on the international scene, though, where he's really flashed the potential that has him being looked at as a lottery pick. He averaged 20.6 points and 11 rebounds in the 2017 U19 World Cup and he's averaging 21.5 points and six rebounds per game in Japan's World Cup qualifiers this year. WIth Johnathan Williams graduated and Killian Tillie out for two months with injury, Hachimura will take over the Gonzaga frontcourt in a big way.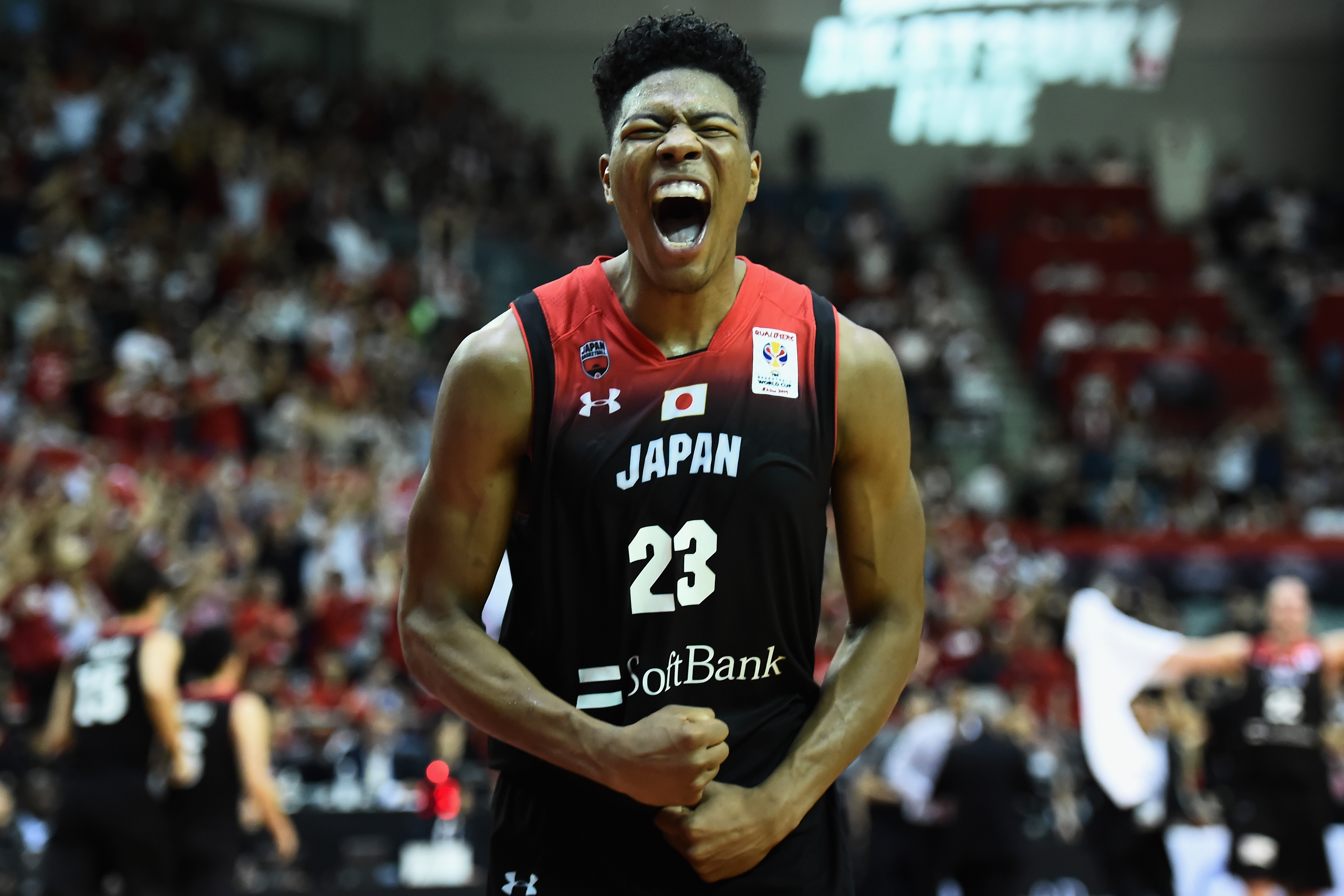 3. DEDRIC LAWSON, Kansas
The Kansas roster is loaded with returners off last year's Final Four squad, a top-flight recruiting class and transfers like K.J Lawson and Charlie Moore, but it's Dedric Lawson, a transfer from Memphis, that really puts the Jayhawks over the top as the preseason national title favorite.
As a sophomore at Memphis, the 6-foot-9 forward averaged 19.2 points, 9.9 rebounds and 3.3 assists per game. He's an elite defensive rebounder, an underappreciated shot blocker and a willing passer. He can replicate something close to the numbers he put up in the AAC in the Big 12, Lawson will have a spot on the All-American first team.
4. ETHAN HAPP, Wisconsin
Wisconsin was bad last year. The Badgers finished under .500 and missed the NCAA tournament for the first time in two decades. That famed top-four-in-the-Big-Ten run came to a close, too, obviously. Things were not sweet in Madison. Ethan Happ, though, he was good.
The Badger big man averaged 17.9 points, eight rebounds, 3.7 assists, 1.1 blocks and 1.5 steals per game while converting at a 52.8 percent clip from the floor. As an under-the-rim player who doesn't stretch the floor, Happ doesn't project particularly well at the next level, but he is unquestionably one of the top players – let alone big men – in the country. Wisconsin should be improved this season, and Happ will once again get his due after sliding off the radar some during the Baders' dip last season.
5. GRANT WILLIAMS, Tennessee
Grant Williams has a chance to do something that no one has done since Corliss Williamson and Shaquille O'Neal did in the early 1990s: Repeat as SEC Player of the Year, as Williamson did in '94 and '95 and the Shaq Diesel did in '91 and '92.
The 6-foot-7 junior averaged 15.2 points, six rebounds and 1.3 blocks per game last season en route to those honors as the Volunteers surprised just about everyone with their move to the top of the SEC standings. Williams, picked as the league's preseason player of the year this fall, isn't a high-level finisher, but he draws fouls, gets to the line and frustrates opponents at a rate few others can match.
6. REID TRAVIS, Kentucky
It'll be interesting to see how Travis fits in at Kentucky after spending four NCAA tournament-less seasons out west at Stanford. Given the monster numbers he put up the last two seasons with the Cardinal, it's not hard to see the 6-foot-8, 238-pound forward as the linchpin on an otherwise young roster.
Travis put up 19.5 points and 8.7 rebounds per game while shooting 52.7 percent from the floor. As a graduate transfer who flirted with the idea of going pro before making his way to Lexington, the bet is here that Travis embraces his role around a group of talented-yet-inexperienced teammates to help make the Wildcats one of the preeminent national title contenders.
7. DANIEL GAFFORD, Arkansas
Gafford could have easily called it a collegiate career last year after averaging 11.8 points, 6.2 rebounds and 2.2 blocks while shooting 60.5 percent from the floor. The 6-foot-11 Arkansas native made the decision quickly that he'd return to the Razorbacks after his rookie campaign, and enters this season as one of the premier shot blockers in the country.
8. DEAN WADE, Kansas State
There's not much flashy about Wade's game. He's not overly athletic and he's not going to be throwing down rim-rattling dunks, but he leads the charge for a Kansas State team that brings back everyone from last year's surprise Elite Eight team.
He averaged 16.2 points, 6.2 rebounds, 2.7 assists and 1.5 steals (more than he averaged on blocks) as a junior, but it was his 44 percent mark from 3-point range that truly made him an offensive threat and a potential All-American for his senior season.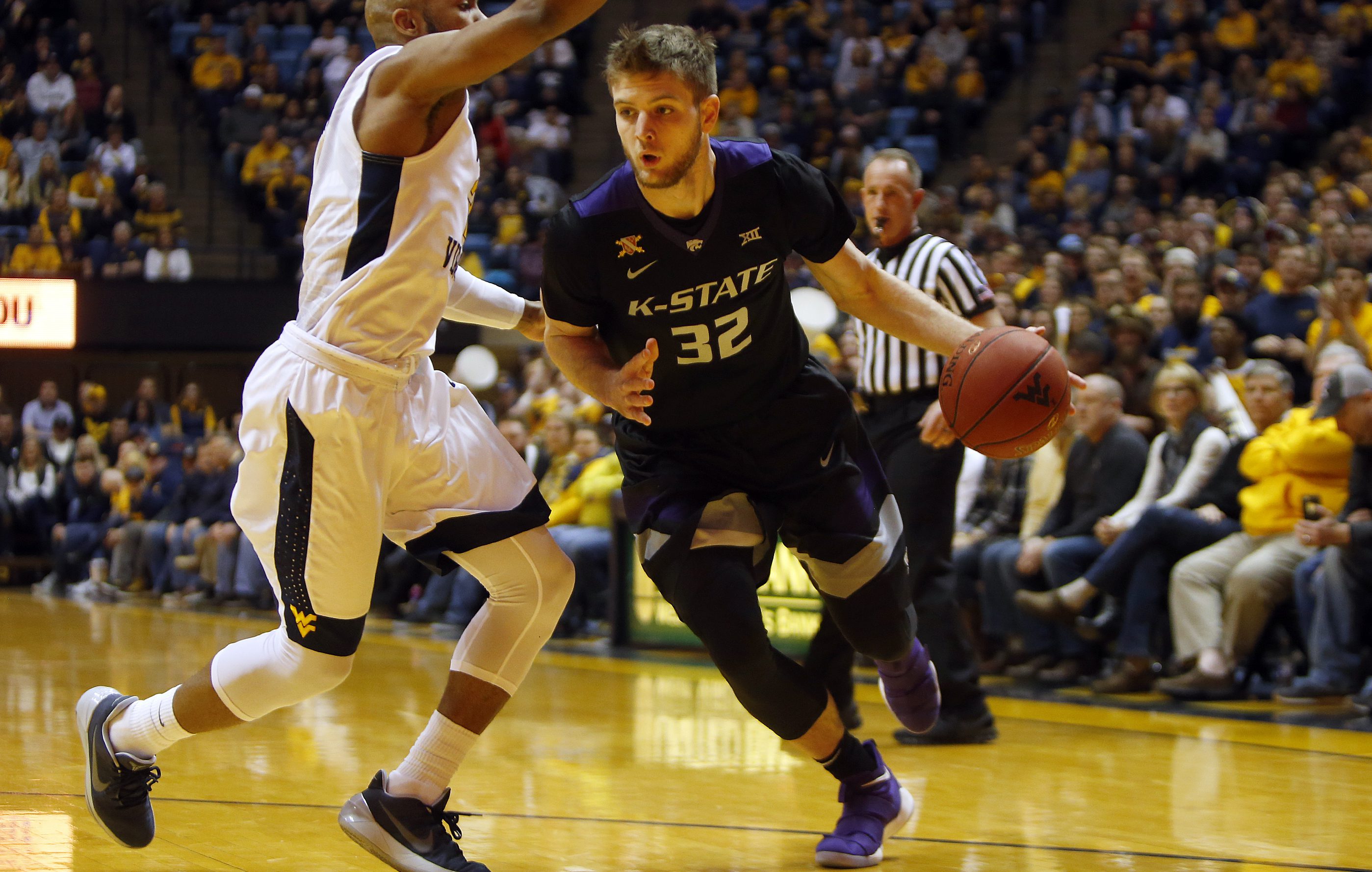 9. MIKE DAUM, South Dakota State
All Mike Daum has done for three seasons in Brookings is put up huge numbers. He averaged 15 points as a freshman before 25 as a sophomore and 23.9 – while shooting 42.5 percent from deep – last season as a junior. The 6-foot-9 Nebraska native could have been a graduate transfer or gone pro after last season, but instead returned to what will be the overwhelming favorite in the Summit and almost certainly a Cinderella darling come March.
10. P.J. WASHINGTON, Kentucky
The strangest part of this list is that it has two Kentucky Wildcats and neither are freshmen. How about that?
Washington averaged 10.8 points, 5.7 rebounds and 1.5 assists last season as a rookie for John Calipari. He's back for his sophomore campaign, and it'll be interesting to see how he's deployed by Calipari, who will have decisions to make about weighing 3-point shooting, experience and defense with his lineup construction, especially up front.