Beginning in September and running up until November 6th, the first day of the season, College Basketball Talk will be unveiling the 2018-2019 NBCSports.com college hoops preview package.
Today, we are previewing the SEC.
---
Known mostly as a football (or even baseball) conference for many years, the SEC is starting to come into form as a deep and respected basketball league.
The SEC's stable of coaches has improved dramatically over the last decade, and with that, has come an influx of talent and top programs.
This season's SEC boasts three serious contenders along with a bevy of second-tier teams who are dangerous enough to make deep postseason runs if things really come together.
The SEC features elite coaches, McDonald's All-American freshmen, and a lot of returning talent from successful teams.
It should be another fun year for a league that was once a basketball afterthought.
Let's get into it.
---
---
FIVE THINGS YOU NEED TO KNOW
1. The SEC should send a bunch of teams back to the NCAA tournament
Last season was a banner year for the SEC. The league sent a record eight teams to the NCAA tournament. The SEC had tons of top-50 caliber teams. This isn't just a football conference anymore. The SEC has some serious depth on the hardwood.
We all know about Kentucky's yearly influx of elite talent. It's the other conference regular season leaders like Auburn and Tennessee who are the returning teams to keep an eye on. Both co-SEC regular season champions return most of last season's teams. Then there are others like LSU, Mississippi State, Florida and Vanderbilt who have loads of young talent coming in. That should make for another deep year of SEC NCAA tournament teams. Even the group of teams just after the second tier shouldn't be slept on. The depth of coaching and talent in the SEC is as good as it has ever been.
It should make for some unpredictable action in the conference this season as it will be very difficult to earn wins on the road.
2. Kentucky has as much depth as its had in years
We can usually count on Kentucky having a freshman-heavy team of elite recruits. That's the case with five top-40 recruits — four of them five-star prospects. What makes this Kentucky team especially unique is that three McDonald's All-American sophomores return in P.J. Washington, Nick Richards and Quade Green. Stanford graduate transfer Reid Travis put up monster numbers last season as he's immediately eligible of the Wildcats.
This is perhaps the deepest and most balanced Kentucky team we've seen since the Final Four team in 2015 as this Wildcat team has the potential to go nine or 10 deep. Freshmen like Immanuel Quickley and Ashton Hagans help Kentucky's ball-handling and perimeter defense while guards Keldon Johnson and Tyler Herro should help provide scoring on the wing. E.J. Montgomery is a great option to have in the frontcourt to spell Richards, Washington or Travis.
If the exhibition trip to the Bahamas is any indicator of how talented and deep Kentucky is, then the Wildcats could be a major national title contender and the favorite in the SEC. They have a bit of everything this season, and the upside is scary.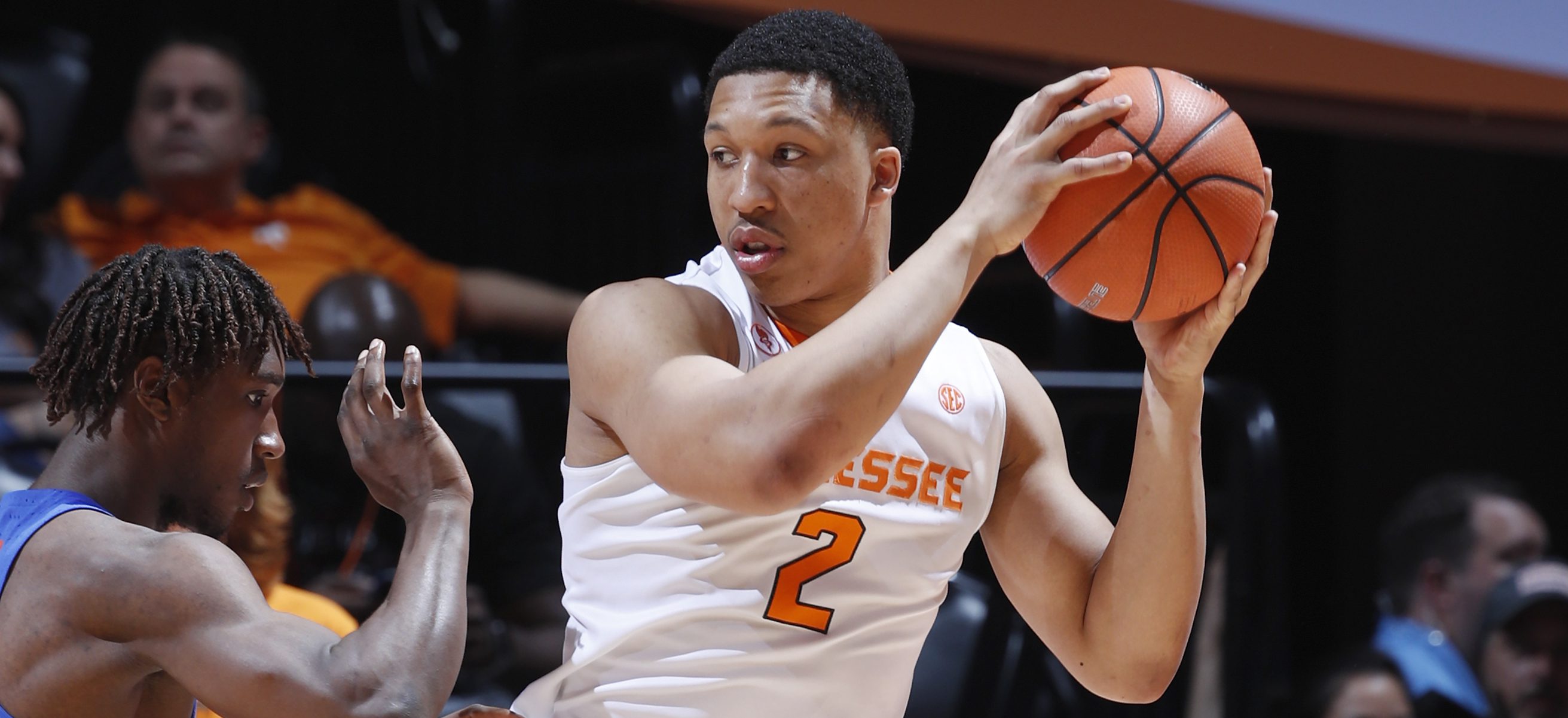 3. Returning SEC champion Tennessee returns most of its team
For as good as Kentucky is on paper, Tennessee will still be a force to be reckoned with. The Vols return basically the entire roster from a team that won a share of the SEC regular season title. SEC Player of the Year Grant Williams is back. He's surrounded by four returning upperclass starters. SEC Sixth Man of the Year Lamonte Turner also returns for his junior season.
Tennessee returns a talented and cohesive top six that are all upperclassmen. The key could be the team's play at point guard. We know Williams and Admiral Schofield as the team's top two players. Senior big man Kyle Alexander is a solid glue guy who can protect the rim. The up-and-down play of Jordan Bone, Turner and Jordan Bowden at point has to get stronger.
Bone is the starter and steady for most of the time. Turner comes off the bench as a heat-check scorer who can also distribute. Bowden usually defends the other team's top perimeter threat and adds some other elements as well. But all three of those guys shot just below 40 percent from the field. If that trio gets stronger, and becomes more efficient, then Tennessee has even more room to grow from last season and a Sweet 16 is very possible.
4. Auburn returns two key players suspended after the FBI investigations last season
Tennessee isn't the only returning SEC regular season roster with a talented returning roster. Auburn shouldn't be counted out either. The Tigers return a lot of contributors while returning two key players who sat out last season. Expectations will be huge for Auburn after last season's unexpected success.
Although the Tigers lost Mustapha Heron to transfer and Desean Murray is gone as well, they gain forward Danjel Purifoy and center Austin Wiley. VCU transfer Samir Doughty is also eligible, as he'll provide some rotational depth at guard.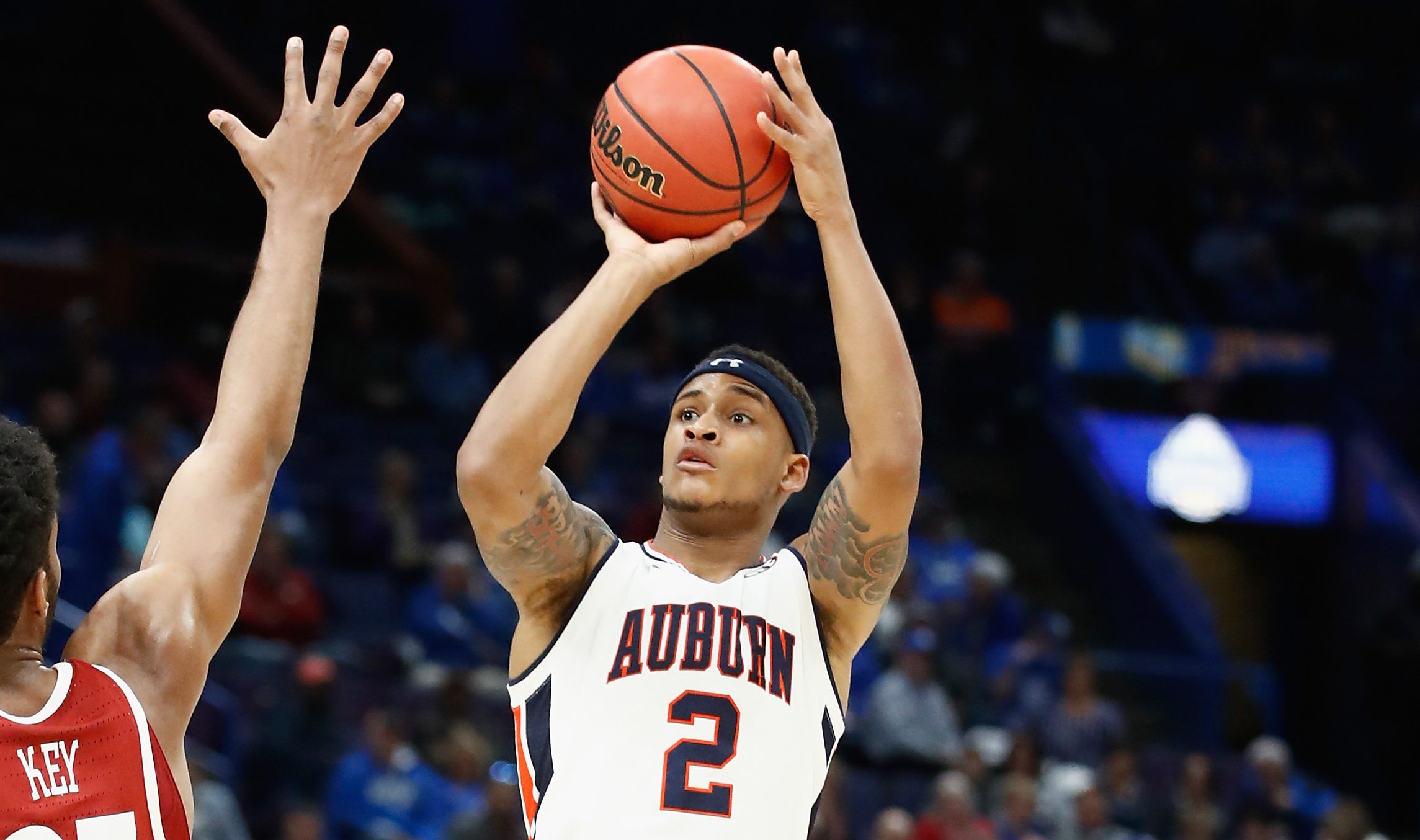 With Auburn returning six rotation players from last season's team, they should have plenty of options to choose from this year despite the losses. Auburn's frontcourt depth will be superior to last season, as Purifoy and Wiley make the Tigers much bigger and more athletic. If Auburn goes with Chuma Okeke at the three, then they'll have the size to go against some bigger lineups like Kentucky or Tennessee.
And Auburn's guards are already well-established as Bryce Brown and Jared Harper are proven upperclass scorers. With that duo having Doughty and senior Malik Dunbar behind them, Auburn appears to also have solid depth on the perimeter. Integrating Wiley and Purifoy back into the rotation and changing how Auburn's lineup might play could take an adjustment period. But this new-look lineup also lends itself to more versatile looks and size on the interior. Auburn should stay right in the SEC race if their two lineups can blend together.
5. LSU, Mississippi State, Vanderbilt and Alabama are all capable of making it to the NCAA tournament
The race for the SEC's regular season title is going to be very fun to watch this season. There are also a group of second-tier SEC teams worth keeping track of. This league, once again, looks like it will have a lot of depth this season.
It's clear that Auburn, Kentucky and Tennessee look like the three favorites of the league this preseason. But the second group of teams in the conference shouldn't be taken lightly. LSU, Mississippi State, Vanderbilt and Alabama are all capable of making it to the NCAA tournament thanks to deep rosters of talented players. Missouri would also very likely be in that group of second-tier SEC teams if they didn't lose Jontay Porter for the season with a torn ACL.
Although the three favorites look like top-15 teams this season, don't be surprised if one of these second-tier teams ends up making a deep tournament run, or even finishing in that top three of the regular season standings.
PRESEASON SEC PLAYER OF THE YEAR: GRANT WILLIAMS, Tennessee
The reigning SEC Player of the Year has the same team back around him this season as the Vols have big expectations. The 6-foot-7, 240-pound Williams is a load to handle on the interior thanks to his natural strength as he's able to play through contact while handling double teams.
An underrated passer out of the post, Williams can find shooters and wings for easy looks as he's a huge part of Tennessee's inside-outside game. The junior put up 15.2 points, 6.0 rebounds and 1.9 assists per game last season while shooting 47 percent from the field.
THE REST OF THE SEC FIRST TEAM
P.J. WASHINGTON, Kentucky: Big expectations are on tap for Washington after a promising freshman season. The 6-foot-7 forward put up 10.8 points and 5.7 rebounds per game last season. If he improves his 23 percent three-point shooting then Washington could be a matchup nightmare for opponents.
REID TRAVIS, Kentucky: It's doubtful Travis matches the 19.5 points and 8.7 rebounds per game he put up at Stanford. But Travis will also have more talent around him, as he won't get as many double teams. And his natural strength is elite at the college level, as he should rebound at a high level.
BRYCE BROWN, Auburn: The senior guard is the SEC's most prolific three-point shooter as his range makes him a deadly threat. Brown averaged 15.9 points, 2.0 rebounds and 1.7 assists last season as he'll be counted on for more offense with Mustapha Heron gone.
TREMONT WATERS, LSU: Brilliant at times as a freshman, the 5-foot-11 Waters is capable of running an effective offense or taking over the scoring himself. Armed with a deep pull-up game, Waters could have some monster games this season.
FIVE MORE NAMES TO KNOW
DANIEL GAFFORD, Arkansas
DARIUS GARLAND, Vanderbilt
JARED HARPER, Auburn
JALEN HUDSON, Florida
QUINNDARY WEATHERSPOON, Mississippi State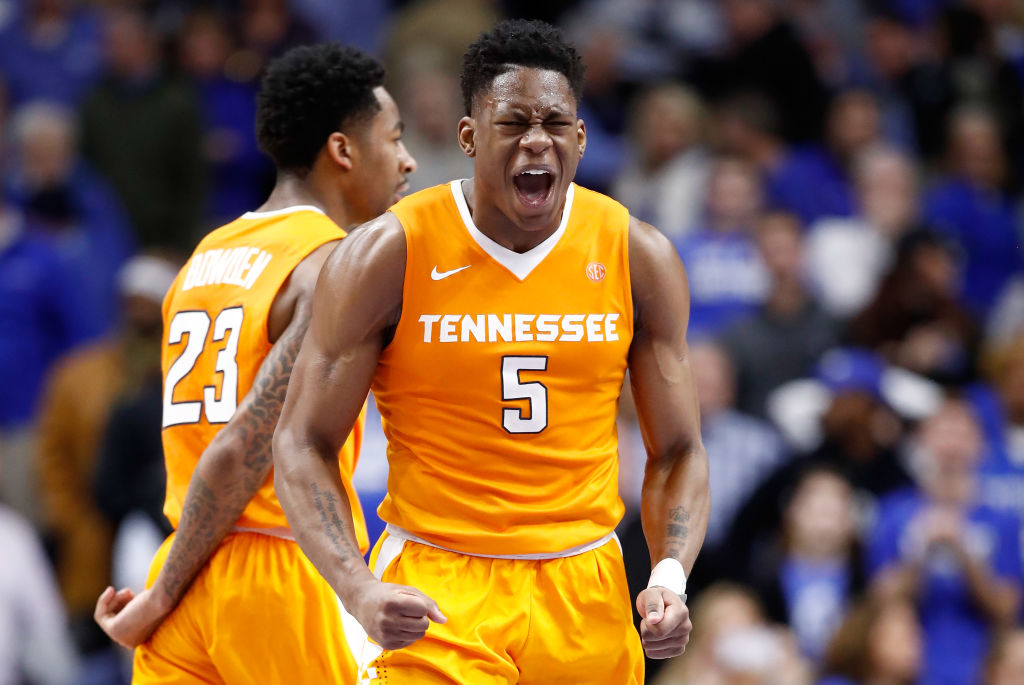 BREAKOUT STAR
Tennessee has huge expectations with the entire team returning. Schofield, a 6-foot-5, 240-pound wing, is capable of making the Vols one of the most flexible teams in the country. With the size and strength to play bigger, but the skill level (39 percent three-point shooting) to play on the wing, Schofield enables Tennessee to throw different looks at opponents since he usually plays the three. Schofield should get more national attention this season as Tennessee's second option beside Grant Williams.
COACH UNDER PRESSURE
The SEC doesn't have many coaches on the actual hot seat since so many are coming off of tournament appearances or recently being hired. But Auburn's Bruce Pearl is going to face big expectations this season a year after the Tigers unexpectedly made the Round of 32. And now the Tigers get two key players in Danjel Purifoy and Austin Wiley back.
Auburn will face big expectations this season, and they'll be expected to deliver results. If Pearl and Auburn flop, then the FBI investigation is still looming, and many of the teams veterans are starting to filter through the program. The Tigers have a lot on the line this season.
ON SELECTION SUNDAY WE'LL BE SAYING …
The SEC has a deep collection of teams with some legitimate Final Four contenders in Kentucky and Tennessee.
I'M MOST EXCITED ABOUT …
It's strange to feel excited about SEC conference play — for basketball. But the SEC was unpredictable, loaded with talent and completely compelling to watch last season. So much of the league's talent is returning along with some seriously talented freshmen. It should be another great year to watch the SEC conference race.
FIVE NON-CONFERENCE GAMES TO CIRCLE ON YOUR CALENDAR
Nov. 6, Duke vs. Kentucky (Champions Classic, Indianapolis)
Nov. 9, Washington at Auburn
Nov. 29, Kentucky at Louisville
Dec. 9, Gonzaga vs. Tennessee (in Phoenix)
Jan. 26, Kansas at Kentucky (Big 12/SEC Challenge)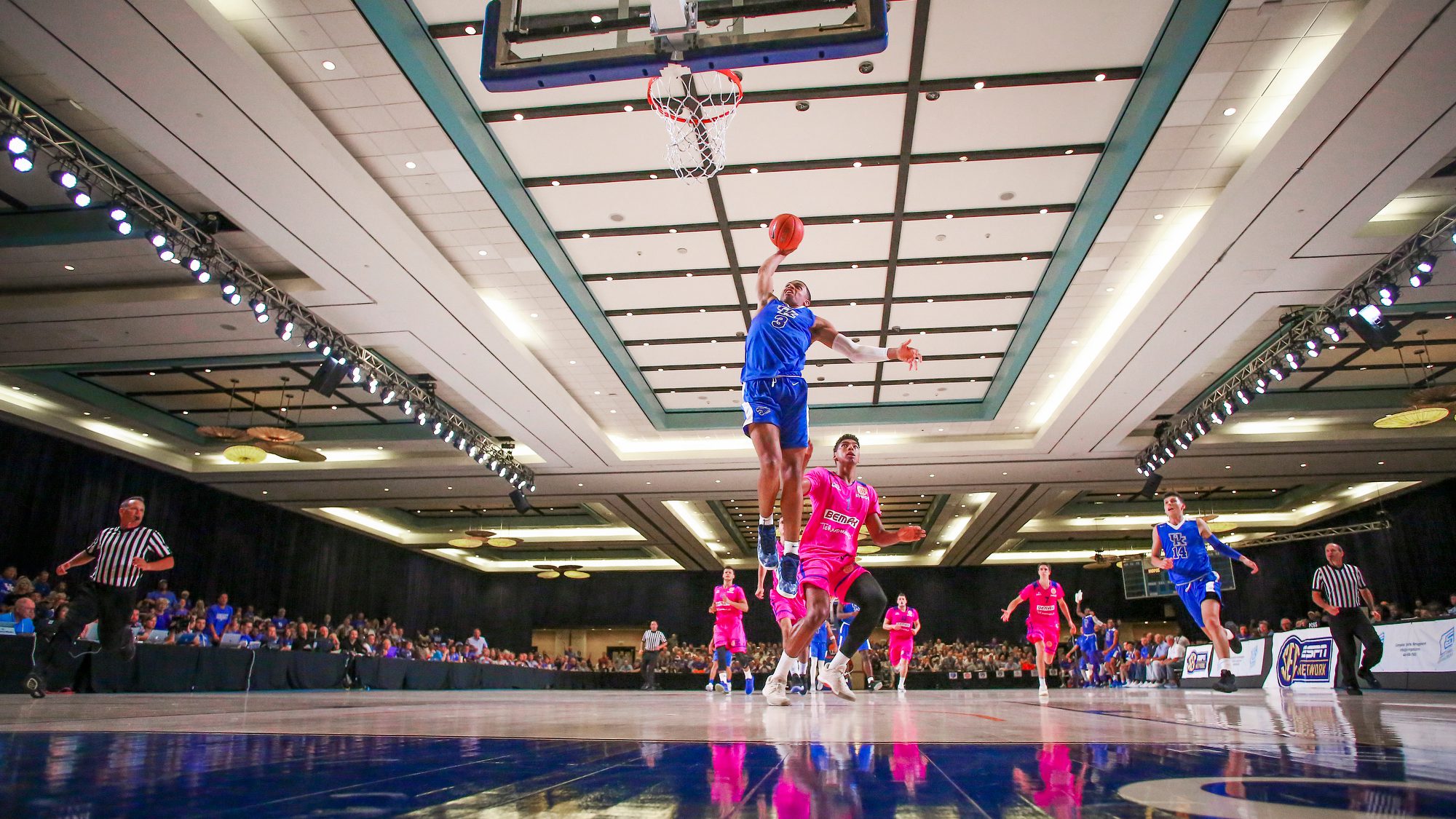 PREDICTED FINISH
1. KENTUCKY: Kentucky's depth and how it figures out the rotation will be something to monitor during the season. With three-point shooting being an issue last season, the Wildcats should improve that mark this season with the addition of guys like Herro. Frontline depth is also a major strength for the Wildcats as they feature veteran experience coupled with talented freshmen.
As long as Kentucky gets consistent point guard play and hits enough shots, they will come at teams in waves at both ends of the floor. For most teams, that should be too much to deal with.
2. TENNESSEE: The Vols are a preseason top-10 team with loads of balance and experience. And they'll be tested by a tough schedule that includes West Virginia, Gonzaga, Louisville and Georgia Tech during non-conference play. If Tennessee's perimeter play gets slightly better than this is a team with Final Four upside thanks to the frontcourt versatility.
Tennessee can play big and physical with teams like Kentucky, or they can use a surprising amount of perimeter skill and shooting if teams try to go uptempo with small-ball lineups. That's what makes Tennessee such an intriguing team for this season. They should be able to win in a number of different ways.
3. AUBURN: With a top-40 offense and defense last season, the Tigers didn't have many holes except for frontcourt depth. That was fixed since Austin Wiley and Danjel Purifoy are both back. As long as that duo can come in and play at a solid level, then Horace Spencer and Anfernee McLemore provides quality frontcourt depth for the Tigers.
From there, the Auburn backcourt should be able to handle itself like last season. Brown and Harper are one of the toughest duos in the conference, and improved depth should also be present on the perimeter. There are still looming questions about the FBI investigation. And the Tigers have been hit with the injury bug early this season. But they still have huge expectations entering this season.
4. LSU: An NIT with big dreams thanks to a strong incoming recruiting class, LSU has a lot to be excited about. It starts with sophomore point guard Tremont Waters. A potential All-American who can take over a game with his scoring, Waters gets help from Skylar Mays, Daryl Edwards and a five-star backcourt newcomer in Javonte Smart.
But it's LSU's revamped frontcourt that has people very excited. Freshmen Naz Reid and Emmitt Williams were both five-star recruits and should play an immediate role. Transfer senior Kavell Bigby-Williams (Oregon) and junior college big man Courtese Cooper should also add to the depth while freshman Darius Days is another touted four-star prospect.
LSU ultimately has the tools to be one of the best teams in the country. It's all going to depend on how the frontcourt of freshmen like Reid and Williams performs this season. Waters has a chance to be sensational, but he needs more consistency and help from the supporting cast for LSU to make a deep run.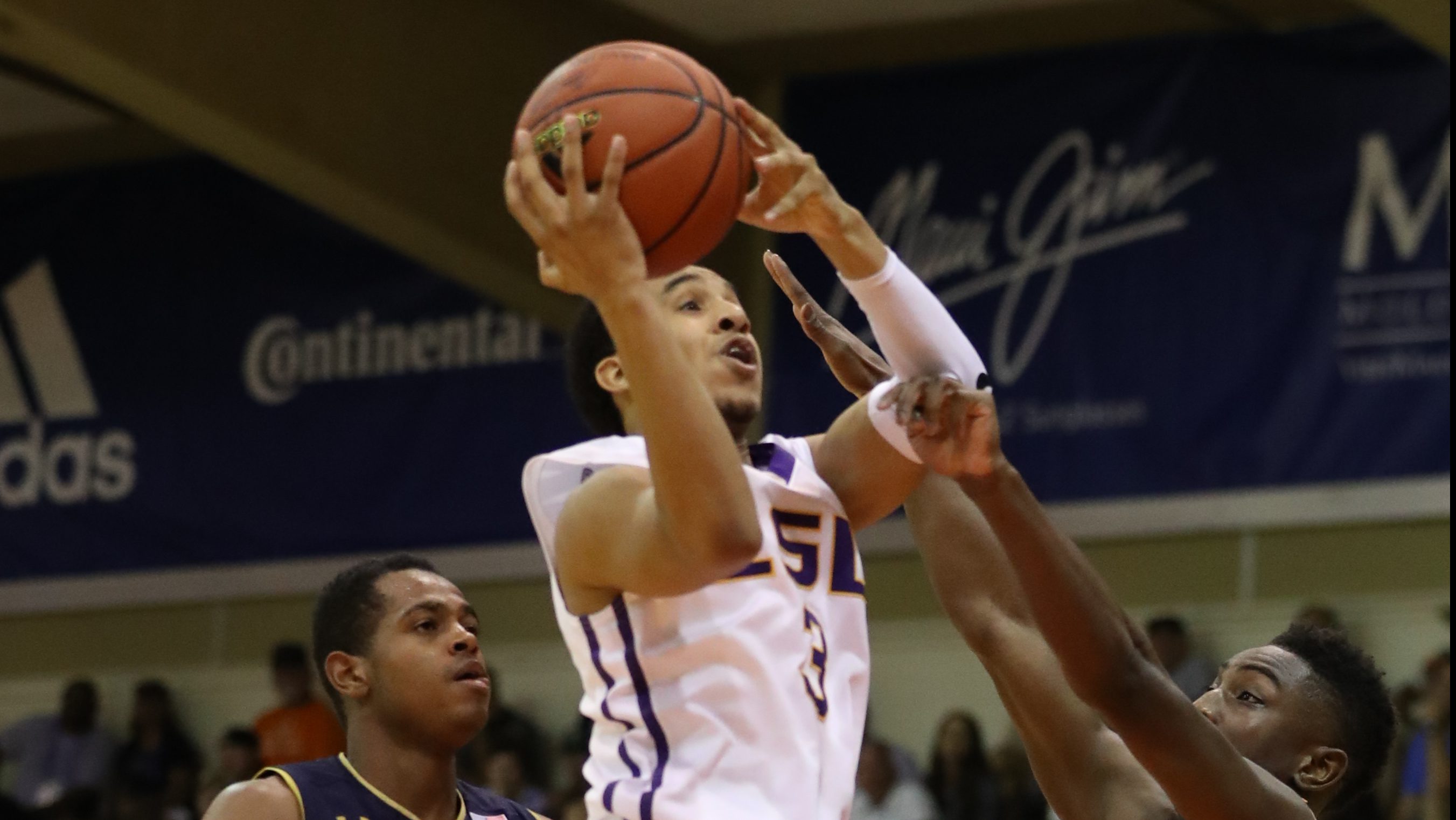 5. MISSISSIPPI STATE: It looks like things should be promising for Mississippi State this season. The Bulldogs return all five starters and a quality sixth man while bringing in a top-20 recruiting class from an NIT team. That means head coach Ben Howland should take this program to the NCAA tournament for the first time since 2009.
The Weatherspoon brothers, Quinndary and Nick, are back to bring scoring, along with junior floor general Lamar Peters. As long as that trio can shoot more effectively from three-point range, they will be nearly impossible to defend. Junior guard Tyson Carter also returns after starting half his games and playing over 20 minutes per game last season. This perimeter group is tough and experienced. The interior has sophomore center Abdul Ado and senior Aric Holman returning along with freshman forward Reggie Perry. The McDonald's All-American, along with junior college center Jethro Tshisumpa, gives the Bulldogs more interior depth this season.
With a core that has played together for a long time, along with an infusion of young talent and frontcourt depth, and Mississippi State should return to the NCAA tournament for the first time in a decade.
6. FLORIDA: Florida has a lot to like about its team this season. Two high-scoring senior guards in Jalen Hudson and KeVaughn Allen have returned as they play with a five-star freshman point guard in Andrew Nembhard. That trio has the chance to be long and athletic as Nembhard's natural passing ability and leadership should help others get good looks.
The Gators return some veterans in the frontcourt, but that duo will have to improve when it comes to physicality and rebounding. Senior Kevarrius Hayes and junior Keith Stone both played extended periods last season, as both need to get tougher on the interior. That duo should be helped by a younger and healthier rotation that includes junior Gorjok Gak, sophomore Chase Johnson and freshman Isaiah Stokes. The bench also has some talent to watch with forward Deaundrae Ballard and guard Keyontae Johnson.
Replacing Chris Chiozza at point is going to be difficult, but Florida has a chance to make a new imprint with the bigger Nembhard at point. The Gators still have interior question marks, but they'll have the perimeter punch to make nearly anybody.
7. VANDERBILT: The recruiting addition of two McDonald's All-Americans has Vanderbilt with huge expectations for this season. Point guard Darius Garland's signing was big for the Commodores as the five-star gives Vanderbilt two quality lead guards in a young backcourt that includes sophomore Saben Lee. Garland and Lee should be dangerous right away, especially is Lee can improve his 30 percent three-point shooting.
Besides for Garland, five-star big man Simi Shittu is a giant addition on the interior. Shittu is coming off of a torn ACL, but he had top-five potential in the class if his trajectory continued. Junior forward Clevon Brown and senior wing Joe Toye received plenty of minutes last season. Shittu should also play plenty with Division II transfer Yanni Wetzell (St. Mary's TX) a New Zealander who put up big numbers before his move to the SEC. Notre Dame transfer Matt Ryan and freshman Aaron Nesmith should also add perimeter shooting to a group that could use a lot more of it.
Vanderbilt had a top-30 offense last season, so with the addition of talents like Garland and Shittu, it'll be interesting to see if head coach Bryce Drew's offense can sustain that kind of effectiveness. The Commodores have some big-time talent as they should be a dangerous team this season.
8. ALABAMA: Moving on from Collin Sexton and Braxton Key is going to be difficult. The good news for Alabama is that the rest of a talented and young roster is back. Eight players who averaged double-figure minutes are back for the Crimson Tide.
The key for Alabama is finding a replacement go-to scorer for Sexton. Senior forward Donta Hall, sophomore guard John Petty and junior guard Dazon Ingram are all capable scorers as Petty could be the one to make a big leap. In the frontcourt, junior Daniel Giddens and sophomores Alex Reese and Galin Smith all received solid minutes last season to form a good rotation for Alabama. In the perimeter, sophomore Herb Jones could be another key player for Alabama this season. A potential two-way wing with devastating defensive upside, Jones has the tools to be great.
Texas transfer Tevin Mack also joins to program and senior wing Riley Norris and guard Avery Johnson Jr. have all played in big games. As long as the Crimson Tide find a go-to scorer, they have the depth and talent to return to the tournament.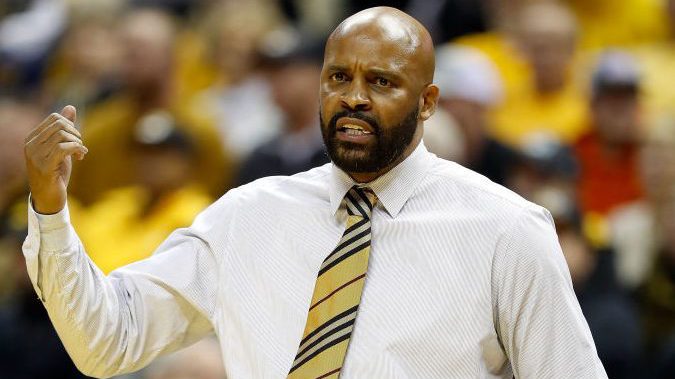 9. MISSOURI: It's almost as if Missouri and head coach Cuonzo Martin have to hit the reset button from last season. The top two scorers are gone as Jordan Barnett and Kassius Robertson have graduated. There will be no Porter presence this season after Michael Jr. went pro and Jontay tore his ACL in the preseason. But the Tigers still have a lot of young talent.
The frontcourt of sophomore Jeremiah Tilmon and senior Kevin Puryear has a shot to be good. The guard play of the Tigers is going to be key. Point guard is a concern as senior Jordan Geist, Illinois transfer Mark Smith and a group of freshmen will all try their hand at the position early on. Missouri has plenty of talent coming into the pipeline. But this group might be too young and inexperienced to make a major dent in a talented league this season.
10. GEORGIA: Tom Crean takes over as head coach from Mark Fox as he inherits a decent rotation. The crop of bigs includes some depth and talent as senior Derek Ogbeide and sophomores Nicolas Claxton and Rayshaun Hammonds are a key part of Georgia's season.
The backcourt also has some former starters as Turtle Jackson and sophomore Teshaun Hightower both started at point last season while Tyree Crump also earned legitimate minutes. Georgia is going to have a very tough time replacing departed forward Yante Maten. But this team will also play a bit more uptempo and shoot a lot more three-pointers under Crean this season. This roster is talented enough to surprise, as Georgia could be an intriguing spoiler.
11. TEXAS A&M: A new-look Texas A&M group won't feature loads of interior talent and depth that we've seen the last several seasons. This version of the Aggies will be guard-heavy. There could be a lot of three- and four-guard sets this season.
Returning guards like junior Admon Gilder and sophomore T.J. Starks lead the way this season as they look for a whole new supporting cast. Transfers like Christian Mekowulu (Tennessee State) and Josh Nebo (St. Francis) should help defensively on the interior while JUCO transfers like Wendell Mitchell and Bandon Mahan help with more depth on the wing. Texas A&M will have to find their way pretty quickly. This group already lost a secret scrimmage to Stephen F. Austin as the season draws closer.
12. ARKANSAS: Arkansas will have more newcomers than Kentucky this season, so a transition year is expected for the Razorbacks. The good news is the return of sophomore center Daniel Gafford — a potential first-round pick next season. Gafford is a force on both ends of the floor, and with some offensive improvement, he's a sleeper All-American pick.
From there, Arkansas has to integrate eight new freshmen and two sophomore transfers into a new rotation. Junior guard Adrio Bailey and sophomore forward Gabe Osabuohien are the only two other returning players with solid SEC experience. Guard play will be huge for Arkansas as New Mexico transfer Jalen Harris could get a shot to run point early. The Razorbacks have to hope for a big season from Gafford while hoping the newcomers are ready to hit the deep end.
13. SOUTH CAROLINA: The Gamecocks haven't found consistent footing since reaching the Final Four in 2017. Last season's roster barely finished above .500 as this roster looks very similar this season. South Carolina's strength lies in the frontcourt as senior Chris Silva and junior Maik Kotsar are returning starters with plenty of experience.
Backcourt depth and questions are point guard are the chief concerns. Hassani Gravett is more natural off the ball, so the Gamecocks are hoping Georgetown grad transfer Tre Campbell or a freshman like T.J. Moss can help earn some minutes at lead guard. Preseason hasn't been kind to South Carolina either. They've already lost to Division II Augusta in a game in which the veteran frontcourt barely showed up.
14. OLE MISS: New head coach Kermit Davis only inherits five scholarship players from a team that was already last in the SEC the previous year. While the Rebels don't have a lot of experienced pieces, they do return some SEC-caliber players in senior guard Terence Davis, senior forward Bruce Stevens and junior guard Breein Tyree. Sophomore guard Devontae Shuler should also make a leap, meaning Ole Miss has some decent backcourt depth.
Ole Miss is hoping that Davis' defensive work at Middle Tennessee comes to the Rebels. Ole Miss was one of the worst defensive high-major teams in the country last season. If Ole Miss doesn't get more stops, while developing some young talent, it could be another long season.