The off-guard position in college basketball has a lot of intriguing questions heading into the 2018-19 season.
While the group is headlined by some strong returning players and some five-star freshmen, it seems as though many of the players on this list still have something to prove. Whether that is perimeter shooting, becoming a more complete player or bringing more consistency, the off-guard spot in college hoops could be in a great place this season if many of these guys make standard improvements.
Here's a look at 20 of the key off-guards to watch this season.
---
---
1. CALEB MARTIN, Nevada, Sr.
The reigning Mountain West Player of the Year nearly left for the NBA before deciding to return with his twin brother, Cody, at the 11th hour. With the Martin twins back in the fold, many are projecting Nevada as a top-ten preseason team. Caleb had a huge junior season as he put up 18.9 points, 5.4 rebounds and 2.6 assists per game as he was the clear go-to player on a deep Wolf Pack team.
Also a 40 percent three-point shooter, Martin's ability to score from all over the floor is what separates him from many of his peers and it helps make Nevada's offense one of the best in the country. This season, Martin won't have to do as much since he's playing on a veteran team that should be significantly deeper. But don't discount Martin having a huge year and potentially vaulting into All-American status.
2. QUENTIN GRIMES, Kansas, Fr.
The prized pledge of another solid Kansas recruiting class, the 6-foot-5 Grimes should have a huge impact on the Jayhawks this season. The former McDonald's All-American really came into his own as a more complete guard during his senior season as some believed he was the best guard prospect in the Class of 2018.
Capable of playing the one, but more likely to play the two given the Kansas backcourt situation, Grimes is a tough-minded two-way player who can score or distribute. The key for the reigning MVP of the 2018 FIBA Americas will be perimeter shooting. If Grimes can consistently knock down three-pointers then the Jayhawks should have an incredibly dangerous offense.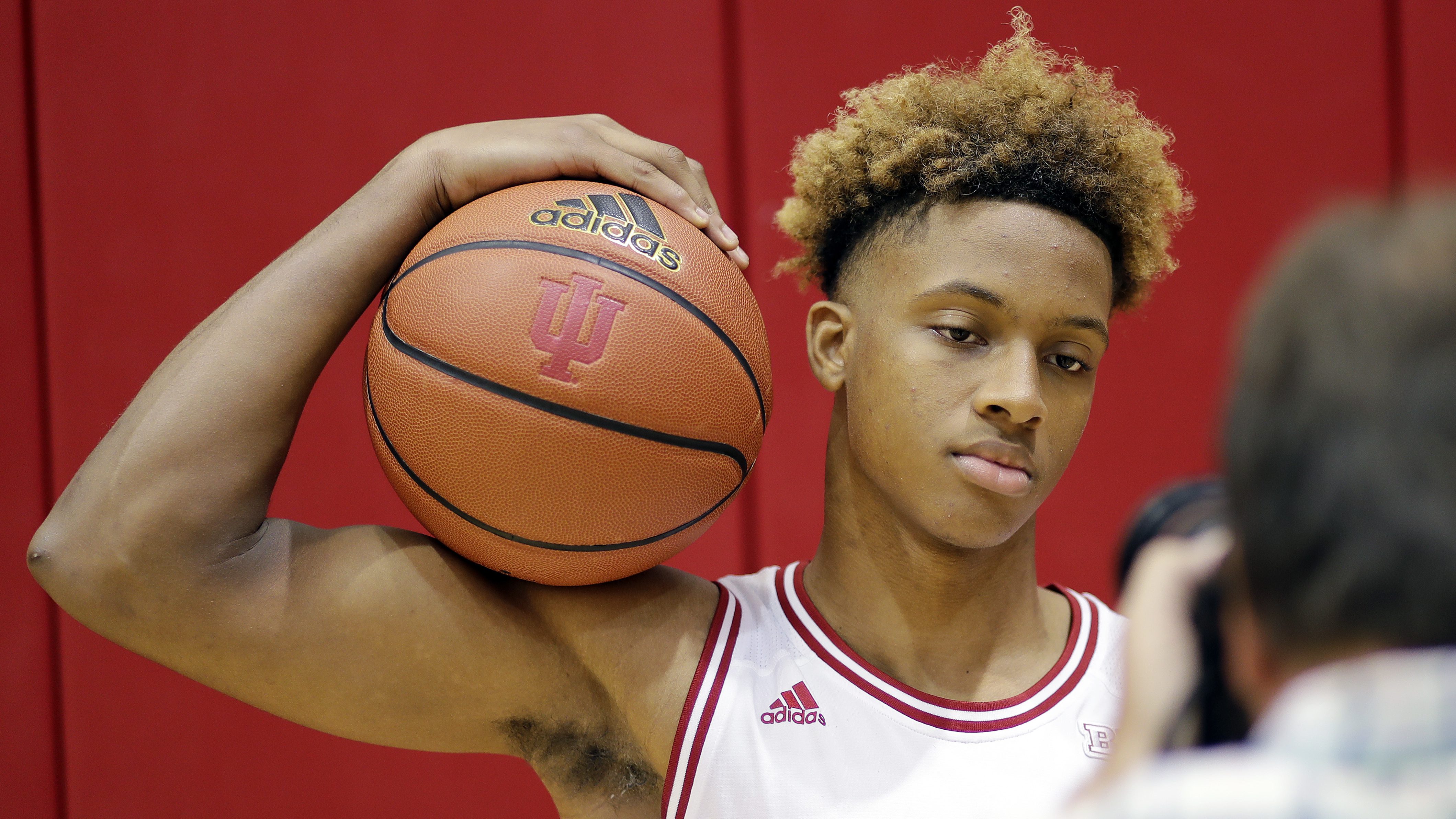 3. ROMEO LANGFORD, Indiana, Fr.
Huge expectations will be lingering over Langford's head all season, as the Hoosier faithful are hoping this in-state product can return Indiana basketball to glory. The former Mr. Basketball in Indiana is one of the most celebrated high school players to ever come out of the basketball-crazy state after putting up monster numbers.
At 6-foot-6, Langford is capable of 40-point outbursts where he's scoring from all over the floor. Also a capable wing defender thanks to his length and athleticism, Langford is a likely one-and-done prospect if he lives up to his five-star billing. Consistency will be one of the keys to watch for with Langford. For as good as he can be, Langford had a tendency to disappear for minutes at a time for portions of his grassroots career. As long as Langford is engaged, he should be a force in the Big Ten.
4. LINDELL WIGGINTON, Iowa State, So.
After an impressive freshman season in which he was fifth in the Big 12 in scoring, Wigginton gets his chance to shine on a much deeper and more talented Iowa State team this season. Averaging 16.7 points, 3.7 rebounds and 2.8 assists per game while shooting 40 percent from three-point range, the 6-foot-2 Wigginton showed natural ability as a scorer last season, as he'll look to become more of a complete guard in his second season.
Testing the NBA waters this offseason, Wigginton can enhance his national reputation, and pro stock, by helping the Cyclones win games after the team finished only 13-18 last season. With another year to grow, and more help around him, Wigginton should be among the Big 12's leading scorers once again.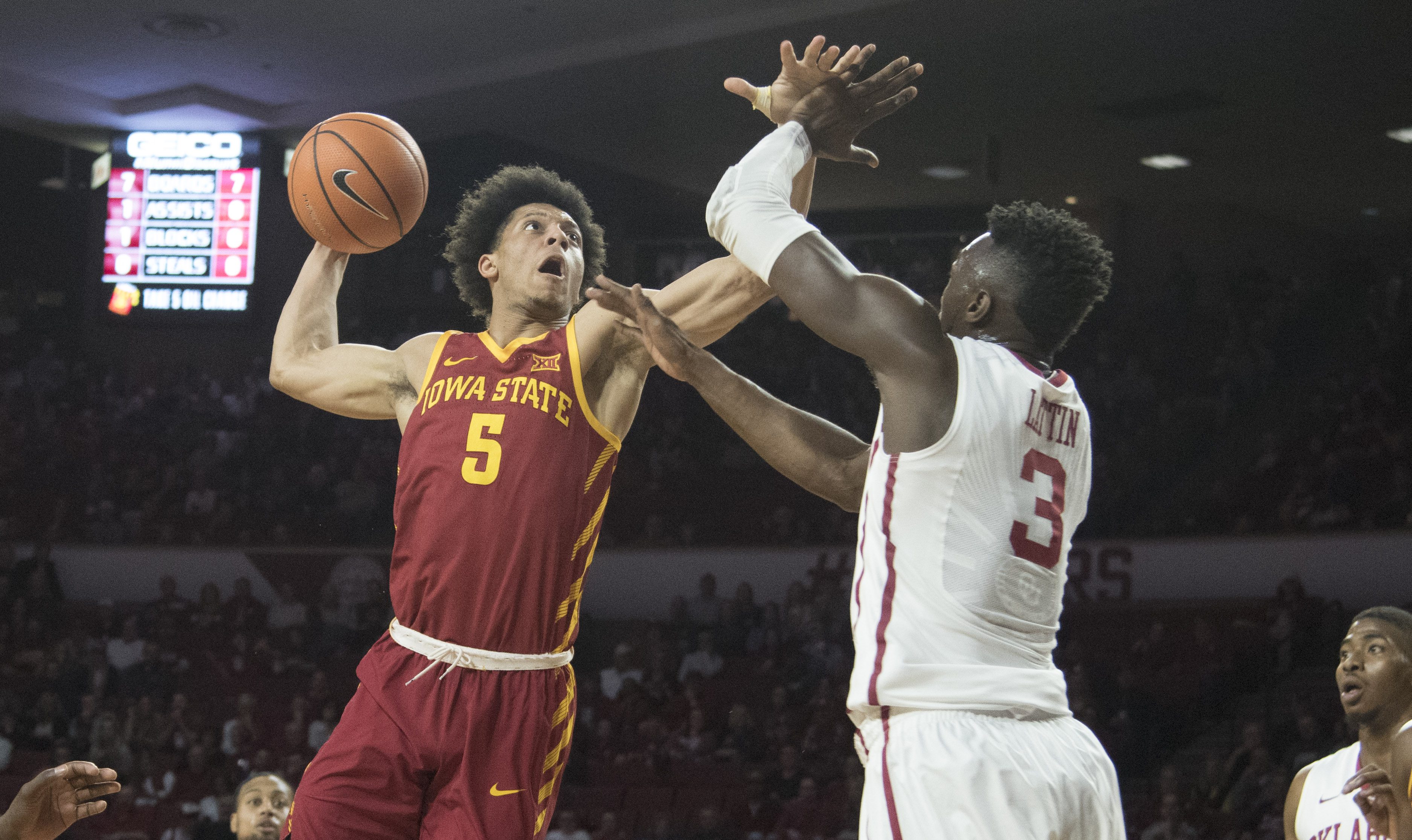 5. JALEN HUDSON, Florida, Sr.
The leading scorer for the Gators last season, the 6-foot-6 Hudson will be counted on for points once again this season. It's going to be the other things Hudson can give Florida that ultimately helps dictate how they might finish.
If Hudson can show more leadership, while also helping to set up teammates, then he'll help offset the huge loss of point guard Chris Chiozza. The Gators don't have an obvious replacement at lead guard for Chiozza, so Hudson's impact in the backcourt beyond scoring will be something to keep an eye on. Even if Hudson is only trying to get buckets, he's a 40 percent three-point shooter who put up 15.5 points and 3.9 rebounds per game last season. The Gators just ideally need him to contribute a bit of everything.
6. KELLAN GRADY, Davidson, So.
Putting together the best freshman season at Davidson since Steph Curry, the 6-foot-5 Grady made his own mark for the Wildcats last season. Although not quite as gifted a perimeter shooter as Curry (but really, who is?) Grady is no slouch in that department after shooting 50 percent from the floor and 37 percent from three-point range while averaging 18.0 points and 3.3 rebounds per game.
With Davidson leading scorer Peyton Aldridge moving on from the program, the reigning A-10 Rookie of the Year is going to be the go-to guy for a Wildcats team with NCAA tournament aspirations. Since Davidson doesn't have a lot of experienced pieces returning from last season's tournament squad, then we could be seeing a lot of 20-point games from Grady.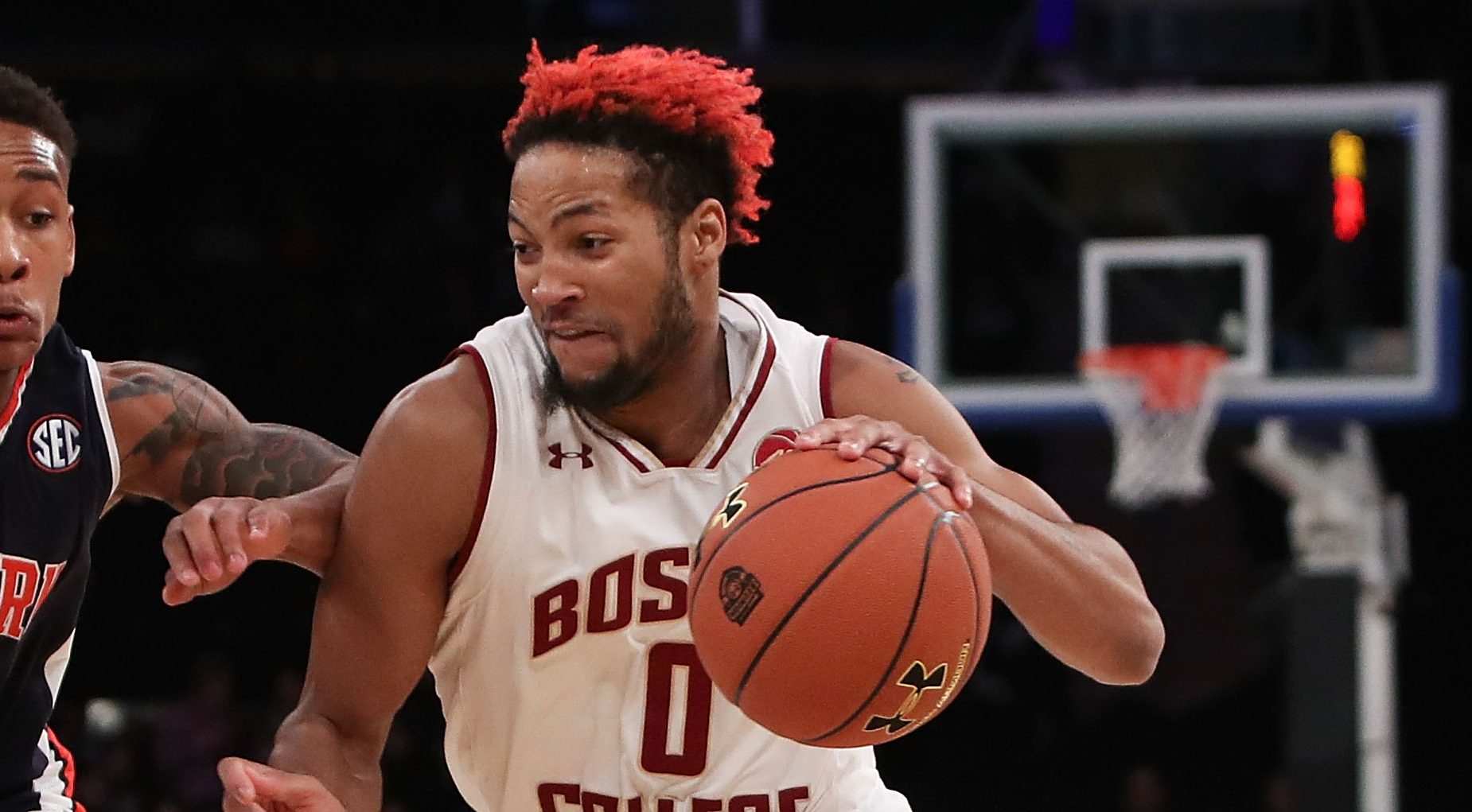 7. KY BOWMAN, Boston College, Jr.
Although backcourt running mate and NBA first-round pick Jerome Robinson received much of the attention for Boston College last season, Bowman also had a monster campaign. As a sophomore, the 6-foot-1 Bowman averaged 17.6 points, 6.8 rebounds and 4.7 assists per game while shooting 36 percent from three-point range and 80 percent from the free-throw line.
A North Carolina native who seems to play at his best when facing the in-state teams that passed him over in the ACC, Bowman just missed a triple-double in a win over Duke last year. Now that Robinson is gone, Bowman will be asked to do even more this season, as the Eagles are going to be counting on Bowman for a potential All-American season. If Bowman can lift his three-point percentage closer to the 44 percent he shot as a freshman, then he could very well reach that status.
8. MUSTAPHA HERON, St. John's, Jr.
Immediately eligible after the NCAA gave him a hardship waiver, the 6-foot-5 Heron is a monster addition for the Red Storm. Coupled with a potential All-American at point in Shamorie Ponds, St. John's now has one of the best backcourt tandems in all of college basketball.
Spending his first two seasons at Auburn, Heron averaged 16.4 points and 5.3 rebounds per game for the Tigers as a sophomore. The 220-pound Heron and his power and athleticism should pair well with Ponds' slippery ability to get to the basket as the duo should be immensely fun to watch this season.
If Heron can find his three-point consistency like he showed during freshman season (42 percent from three-point range) then his perimeter shooting would also greatly open things up for Ponds as he attacks off the dribble.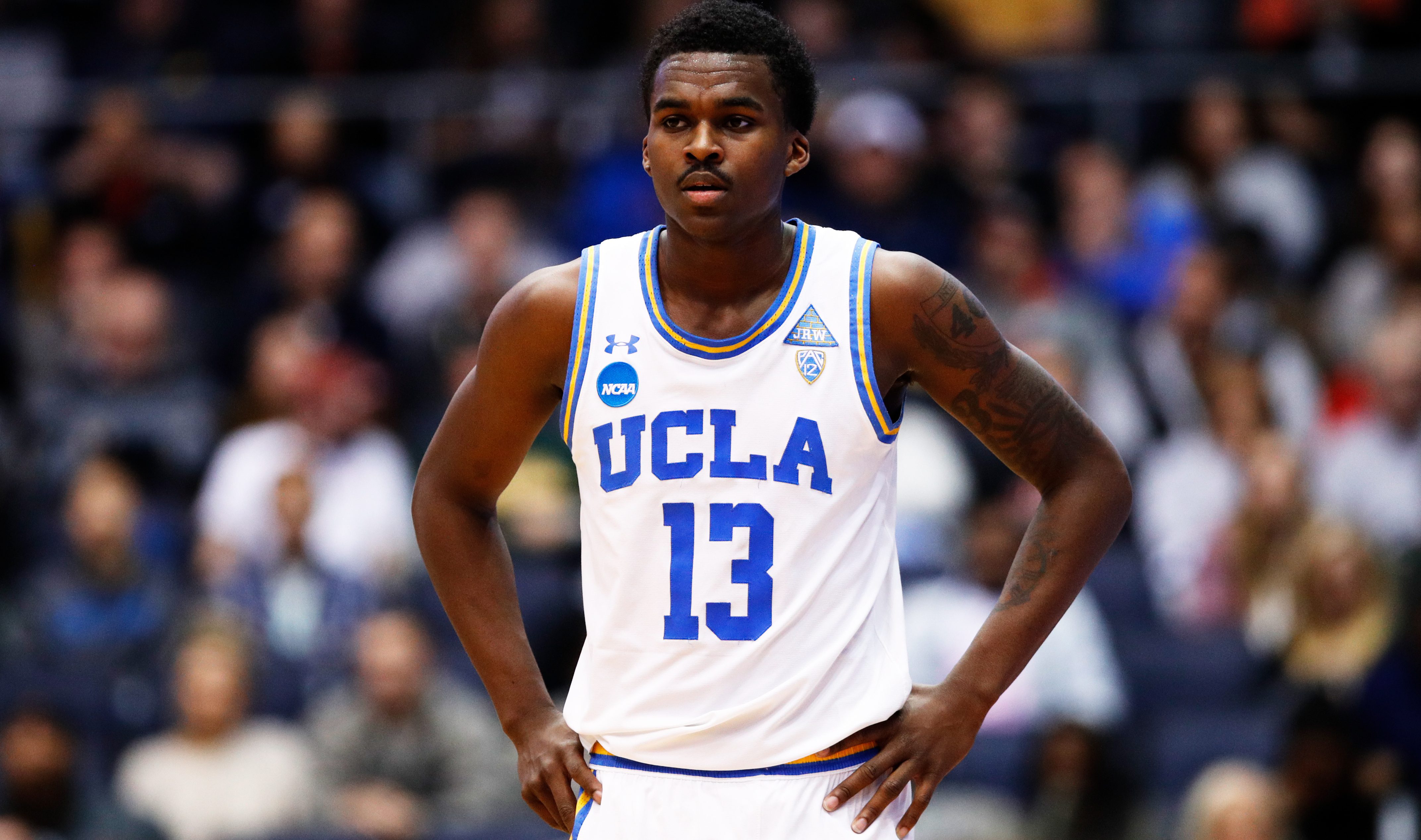 9. KRIS WILKES, UCLA, So.
Quietly putting up good numbers as a freshman last season, the 6-foot-8 Wilkes was second on the Bruins in scoring and rebounding at 13.7 points and 4.9 rebounds per game. Now the versatile perimeter threat will be asked to become a team leader on a young, but talented, Bruins team.
Wilkes flirted with staying in the NBA Draft, but by coming back for another year in the Pac-12, he has a chance to improve his average 35 percent three-point shooting while displaying more overall leadership for an intriguing team. Potentially an All-Pac-12 player with a big season, Wilkes will get asked to take a lot of big shots at UCLA this season.
10. MATISSE THYBULLE, Washington, Sr.
The offensive numbers won't jump out at you. That doesn't mean this 6-foot-5 senior doesn't make a giant impact on all of Washington's games. The Pac-12's reigning Defensive Player of the Year, Thybulle can make game-changing defensive plays on one end while contributing quite a bit to other facets of the game.
Thybulle scored 11.2 points per game while getting 2.9 rebounds and 2.6 assists per game last season. But getting 3.0 steals per game and 1.4 blocks per game had an immense impact on a Washington team that finally showed signs of life on the defensive end. Also a 36 percent three-point shooter, Thybulle is the perfect three-and-d wing for a Washington team with a sneaky amount of talent this season.
11. ZACH NORVELL, Gonzaga, So.
Gonzaga's most consistent and versatile scorer has a chance to be a better all-around player as a sophomore. The 6-foot-5 Norvell put up 12.7 points, 3.9 rebounds and 2.3 assists per game while shooting 37 percent from three-point range. If Norvell improves defensively, then he'll be one of college basketball's best two-way guards.
12. NICKEIL ALEXANDER-WALKER, Virginia Tech, So.
Consistency will be the key for this ultra-talented 6-foot-5 guard. There were times last season when Alexander-Walker looked like Virginia Tech's best players and other games where he was barely contributing. If Alexander-Walker finds a better balance, he could be a force in the ACC this season.
13. KYLE GUY, Virginia, Jr.
A veteran scorer who acts as Virginia's top perimeter shooter, the 6-foot-2 Guy would put up even bigger scoring numbers in a more uptempo offense. Guy averaged 14.1 points, 2.6 rebounds and 1.5 assists per game while shooting 39 percent from three-point range.
14. T.J. GIBBS, Notre Dame, Jr.
Coming on strong during his sophomore season, the 6-foot-3 Gibbs is going to be asked to do even more for a young Fighting Irish team. The good news is that Gibbs is already used to being the main scorer. Gibbs scored double-figures in 19 of 21 ACC games last season while averaging 15.3 points, 3.0 assists and 2.8 rebounds per game.
15. D'MARCUS SIMONDS, Georgia State, Jr.
The reigning Sun Belt Player of the Year made a huge impression by putting up 21.2 points, 5.7 rebounds and 4.4 assists per game last season. If Simonds can improve his woeful 29 percent three-point shooting then he'll become one of the most complete scorers in the country.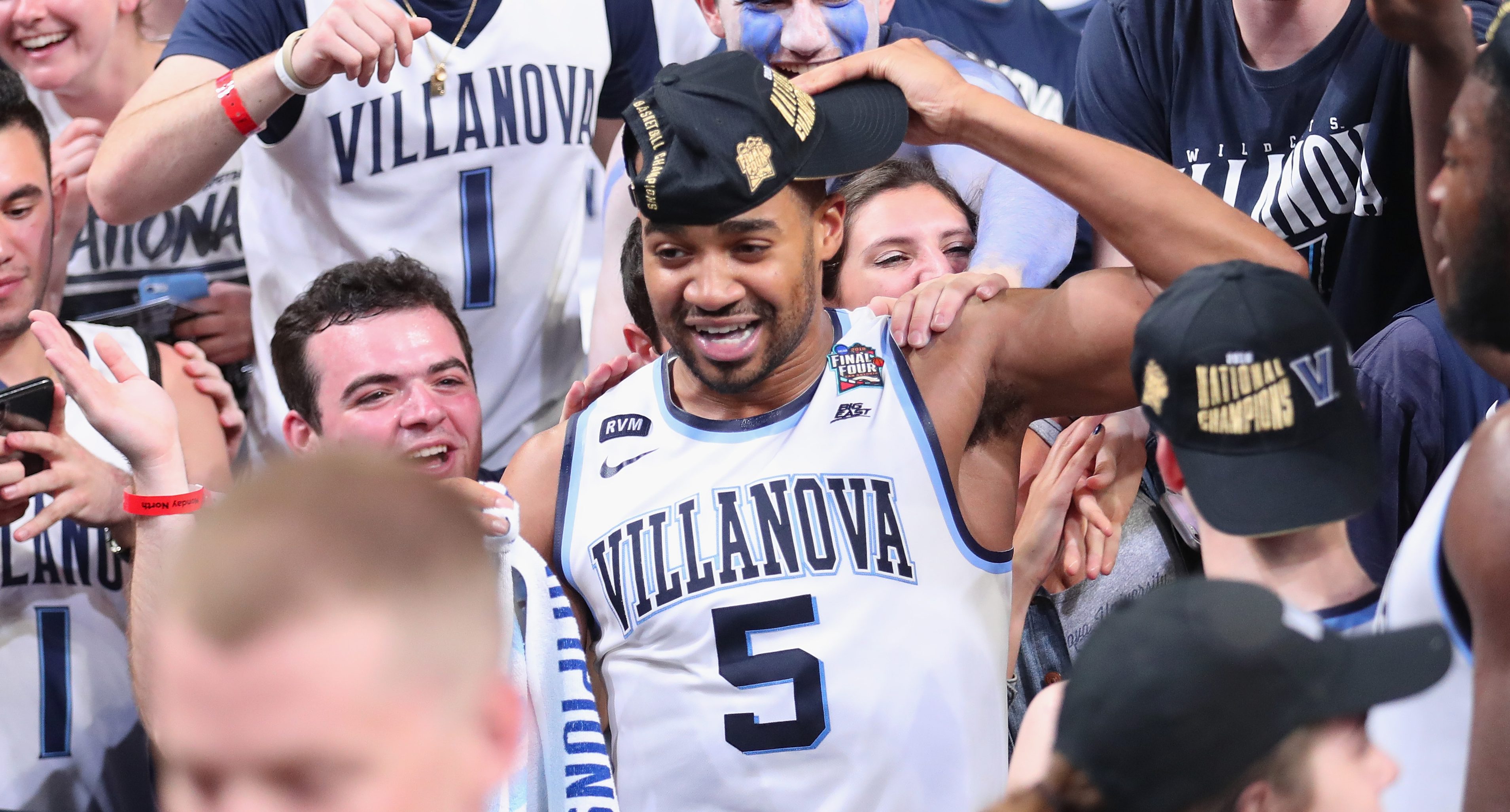 16. QUINNDARY WEATHERSPOON, Mississippi State, Sr.
The 6-foot-4 Weatherspoon saw his scoring numbers and three-point percentage dip from sophomore to junior season. But Weatherspoon also became a more well-rounded guard as he nearly doubled his assist total. If Weatherspoon lifts his perimeter shooting, then he could make this ranking look silly.
17. FLETCHER MAGEE, Wofford, Sr.
The SoCon Player of the Year is arguably the best pure shooter in college hoops. Just missing a 50/40/90 season as a junior, MaGee averaged 22.1 points per game while making 4.4 three-pointers per game at a 43 percent clip. Magee is perhaps most well-known for his 27 points in the Dean Dome last season when Wofford upset North Carolina.
18. PHIL BOOTH, Villanova, Sr.
It seems like Booth's been with the Wildcats forever. This season the 6-foot-3 guard has more of a chance to shine. Already dropping 41 points, and nine three-pointers, on North Carolina in a preseason scrimmage, Booth appears to be ready to take a high number of shots in Villanova's high-octane offense.
19. BRYCE BROWN, Auburn, Sr.
As dangerous as it gets from the perimeter, the 6-foot-3 Brown led the SEC with 107 made three-pointers last season. Auburn's uptempo attack gives Brown a lot of makeable shots, as he averaged 15.9 points per game on 38 percent three-point shooting last season.
20. HERB JONES, Alabama, So.
Expectations are very high for the 6-foot-7 Jones to make a major leap this season. A potentially elite two-way guard who shows very strong defensive traits, Jones has the upside to make a leap to the pros. Jones has to expand on the modest minutes and numbers he put up last season, but he has major upside.