Beginning in September and running up until November 6th, the first day of the season, College Basketball Talk will be unveiling the 2018-2019 NBCSports.com college hoops preview package.
Today, we are previewing the Pac-12 Conference.
---
After a 2015-16 season in which seven teams made the NCAA tournament, the Pac-12 has seen its count drop in each of the last two years.
After earning four bids in 2017 that number dropped to three last season, and two of those bids went to teams (Arizona State and UCLA) that played in the First Four.
All three league representatives were done by the end of the first round, a brutal conclusion to a season that began with controversy thanks to the FBI.
While there may not be a clear-cut favorite in the Pac-12 as the start of the 2018-19 season approaches, the hope is that there are enough quality teams and players to turn things around when it comes to the conference's national reputation.
---
---
FIVE THINGS YOU NEED TO KNOW
1. Stability is paying dividends at Arizona and USC
Arizona and USC were the two Pac-12 programs that were impacted the most by the FBI's investigation, as each had a now-former assistant coach be indicted. But after some uncertainty — and predictions of doom — both programs have seemed to get back on solid ground. USC managed to hold onto Kevin Porter Jr., who committed before the FBI case began, and both Elijah Weaver and J'Raan Brooks (who originally committed to USC in the spring before reopening his recruitment in the fall) were brought on board afterwards.
As for Arizona, its recruiting wins with regards to the 2018 class would come in the spring as Devonaire Doutrive and Brandon Williams made their pledges (Omar Thielemans did as well, only to transfer in the fall). Add in two grad transfers in Ryan Luther (Pittsburgh) and Justin Coleman (Samford), and the Wildcats managed to fill many of the holes within their rotation. Also, both Arizona and USC have experienced early success in the 2019 recruiting window, with both currently boasting Top 5 classes.
2. UCLA has already been hit hard by the injury bug
UCLA had what many considered to be one of the top recruiting classes in the Pac-12 heading into this season, with Oregon's talented crop being the only one held in higher regard. But health issues have ruled out two of Steve Alford's prized recruits for the 2018-19 season, with power forward Shareef O'Neal being sidelined by a heart condition and point guard Tyger Campbell suffering a torn ACL.
While these are both tough losses for the Bruins, one could argue that the loss of Campbell is the bigger of the two due to UCLA's lack of depth at the point. Sophomore Jaylen Hands will get the keys to the offense, which was the case before Campbell's injury, but should he run into any issues (foul trouble, injuries, etc.) where can UCLA turn? 6-foot-4 freshman David Singleton III and redshirt junior Prince Ali are certainly comparable to Hands from a size standpoint, but both are more scorers than distributors. UCLA's young inside but at least there's an ample amount of depth and talent at those spots to help account for the loss of O'Neal. But while there's little margin for error at the point, the expectations remain high in Westwood.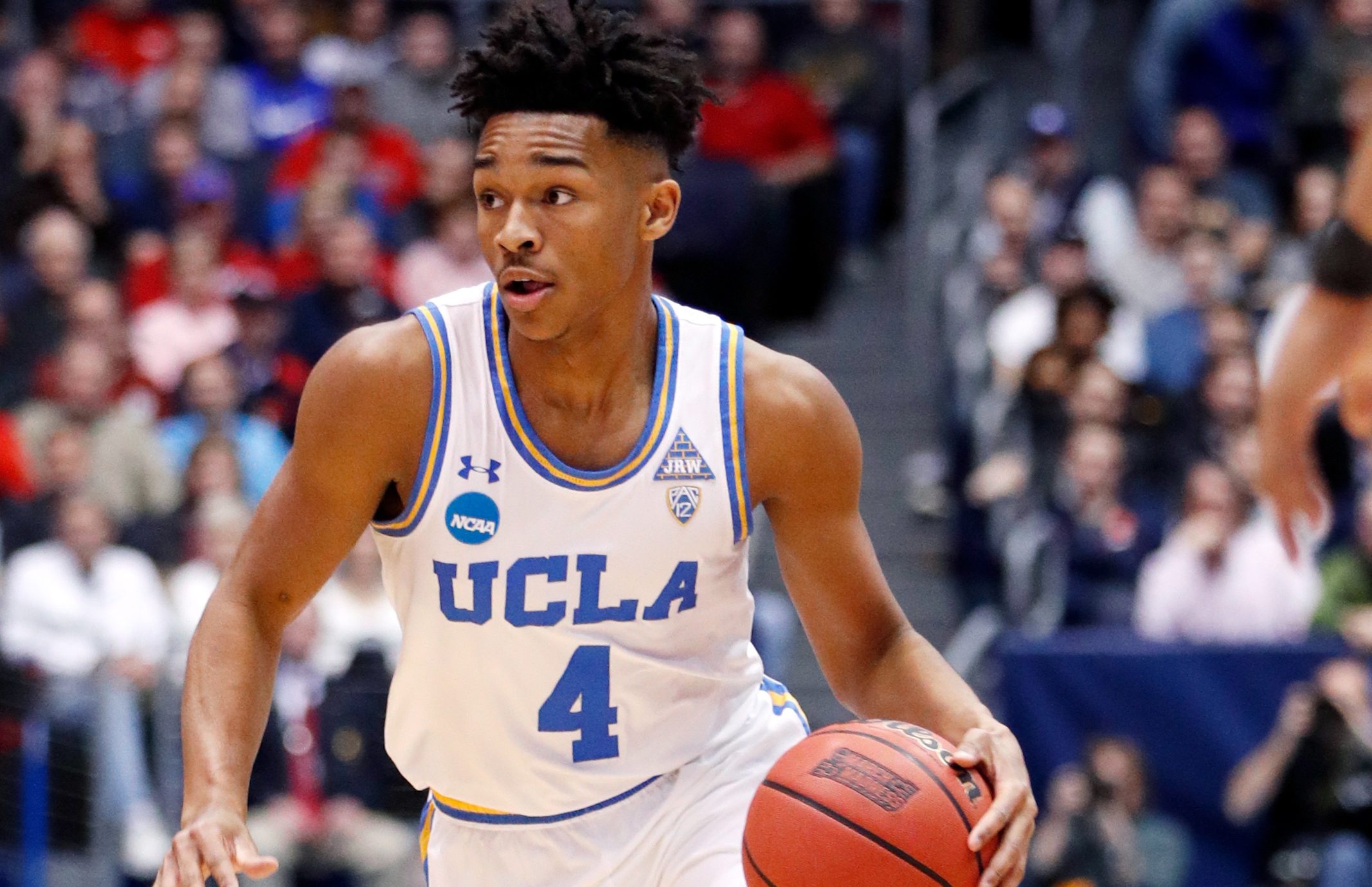 3. Oregon welcomes the conference's best recruiting class
Oregon lost three of its four double-digit scorers from last season, as Elijah Brown and MiKyle McIntosh were both out of eligibility and Troy Brown Jr. entered the NBA Draft after one year on campus. But leading scorer and starting point guard Payton Pritchard is back, as are forward Paul White and one of the conference's best defenders in Kenny Wooten Jr., and head coach Dana Altman has added one of the nation's best recruiting classes to the mix. All five of Oregon's freshmen were Top 100 recruits, led by 7-foot-2 big man Bol Bol and 6-foot-8 wing Louis King. And one must not overlook grad transfer Ehab Amin, who as a junior at Texas A&M Corpus Christi led the nation in steals.
As a result of the influx of talent, and Altman's ability to put his players in spots where they can be most successful, the Ducks are one of the early favorites in the Pac-12. What may be most interesting about this team is how Bol and Wooten could potentially work together, with some flashing back to the Chris Boucher/Jordan Bell combo that figured so prominently in Oregon's run to the 2017 Final Four.
4. Washington has the look of a contender in Mike Hopkins' second season
With a win over Kansas to its credit, Washington appeared poised to reach the NCAA tournament last season in Mike Hopkins' first season at the helm. But the Huskies faltered down the stretch, landing in the Postseason NIT, meaning that the program had to wait another season to end its NCAA tournament drought. There's a very good chance that Washington will do that this season, with its top seven scorers from 2017-18 back on campus led by sophomore guard Jaylen Nowell and senior center Noah Dickerson. Also in the rotation are senior guards David Crisp and Mathysse Thybulle, the latter being the reigning Pac-12 Defensive Player of the Year, and a four-member recruiting class headlined by 6-foot-10 freshman Bryan Penn-Johnson.
With the number of players that Hopkins can call upon, including many who contributed to last season's 21-win campaign, it's well within reason to expect Washington to be a conference title contender. To make good on that promise the Huskies need to be better on the defensive glass (338th in defensive rebounding percentage) and shooting the basketball, as they ranked in the 200's nationally in two-point (229th), three-point (246th) and effective field goal percentage (249th).
5. The race for Pac-12 Player of the Year appears to be wide-open
When the offseason began it appeared as if Stanford's Reid Travis would be the early favorite to win Pac-12 Player of the Year. But after withdrawing from the NBA draft Travis decided to make the move to Kentucky as a graduate transfer, and with that the race for Pac-12 Player of the Year got a lot more interesting. The Pac-12 welcomes back two players who earned first team all-conference honors last season in Washington's Noah Dickerson and Oregon State's Tres Tinkle, and Oregon's Payton Pritchard is the only second team all-conference selection back on campus.
Dickerson and Pritchard seem like good places to start when looking for a Pac-12 Player of the Year favorite given what's expected of their respective teams, but players such as Tinkle, UCLA's Kris Wilkes and Colorado's McKinley Wright IV shouldn't be overlooked either. That will make for an interesting winter in a conference that should not lack for intrigue from a team standpoint, either.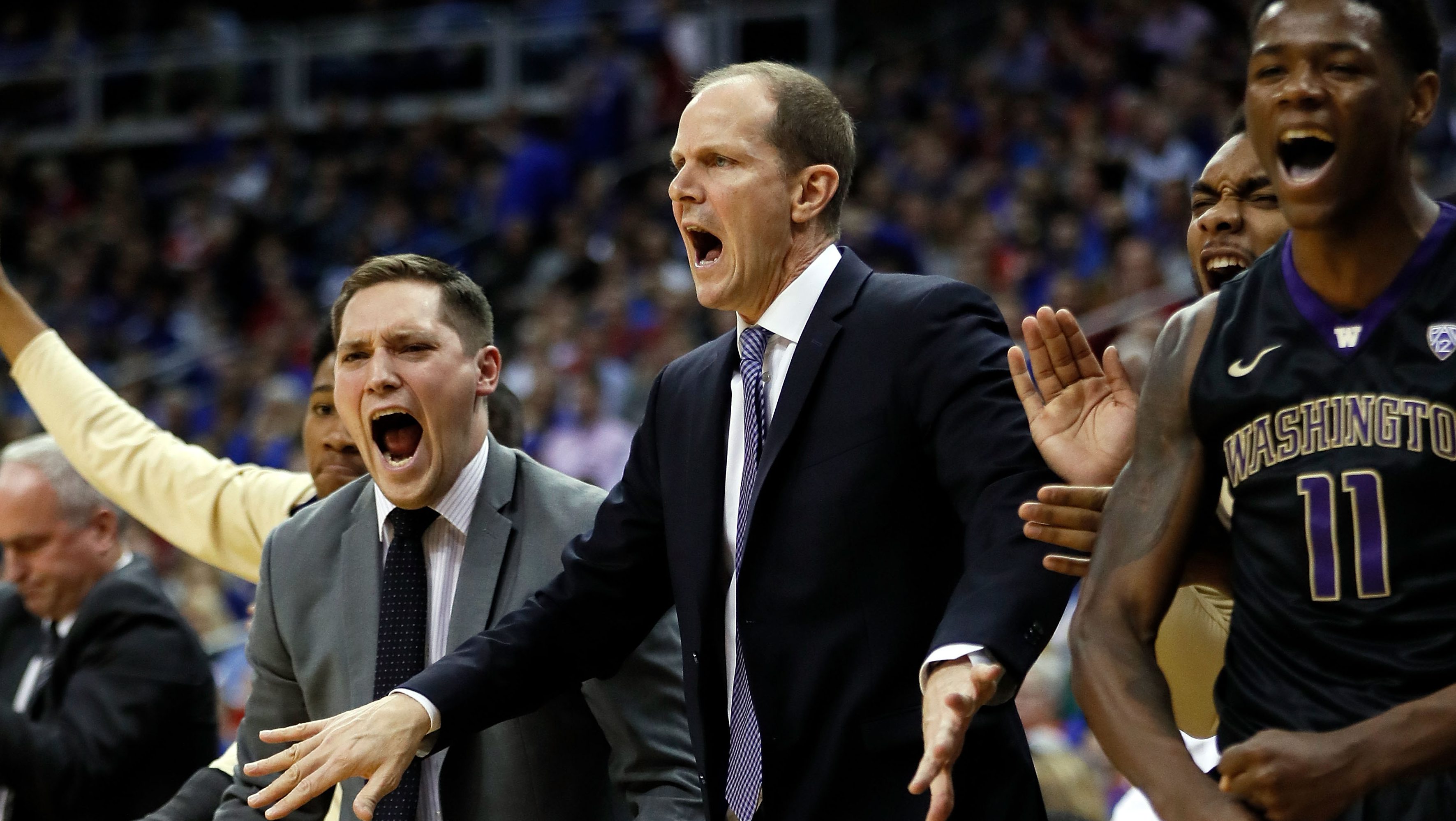 PRESEASON PAC-12 PLAYER OF THE YEAR: Kris Wilkes, UCLA
Others will likely lean in the direction of a Pritchard or Dickerson, but the choice here is Wilkes as he should be UCLA's top scoring option in the aftermath of Aaron Holiday's departure to the NBA. As a freshman Wilkes, a member of the Pac-12 All-Freshman Team, averaged 13.7 points and 4.9 rebounds in 29.8 minutes per game. UCLA did add some solid perimeter options to the rotation in David Singleton and Jules Bernard, improving their depth alongside (and behind) Wilkes.
But with two of last year's top three scorers having departed (Thomas Welsh being the other) and Jaylen Hands also having the responsibility of being the team's starting point guard, that should open things up for the 6-foot-7 sophomore wing from a scoring standpoint. Wilkes will need to improve his shooting percentages, as he was just a 35.2 percent shooter from beyond the arc (4.8 three-point attempts per game) and 65.5 percent from the foul line, but he has the talent to lead the way for the Bruins.
THE REST OF THE PAC-12 FIRST TEAM
Payton Pritchard, Oregon: A second team all-conference selection as a sophomore, Pritchard led the Ducks in both scoring (14.5 ppg) and assists (4.8 apg)
McKinley Wright IV, Colorado: Wright was a revelation as a freshman, leading the Buffaloes in scoring and assists (14.2 ppg, 5.5 apg) while also averaging 4.7 rebounds per game
Tres Tinkle, Oregon State: Tinkle, a first team all-conference selection last season, is the Pac-12's leading returning scorer (17.6 ppg)
Noah Dickerson, Washington: The conference's leading returning rebounder (8.4 rpg), Dickerson also averaged 15.5 points per game on 56.9 percent shooting
FIVE MORE NAMES TO KNOW
Mathysse Thybulle, Washington
Daejon Davis, Stanford
Sedrick Barefield, Utah
Bol Bol, Oregon
Moses Brown, UCLA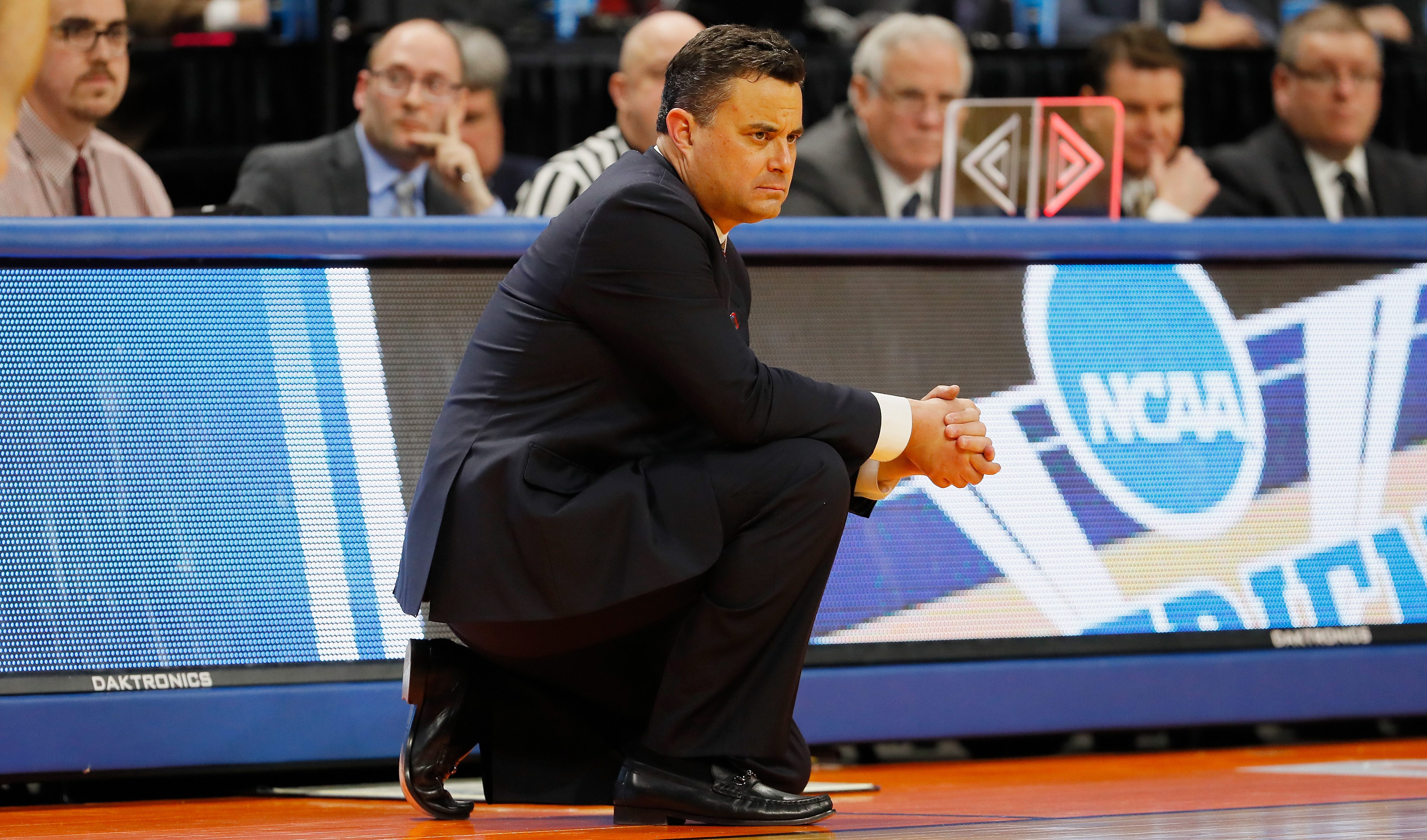 BREAKOUT STAR
Washington's Jaylen Nowell was one of the Pac-12's best freshmen in 2017-18, averaging 16.0 points, 4.0 rebounds and 2.7 assists per game. While those were certainly good numbers for the 6-foot-4 guard, who earned a spot on the conference's all-freshman team, there's still room for growth. A 45.1 percent shooter from the field and 80.0 percent from the foul line, Nowell shot just over 35 percent from three on 3.3 attempts per game.
He's got the physical tools needed to be effective within Washington's offensive system, and an improved perimeter shot can make him an even tougher matchup for opponents. If Nowell, who finished last season with an offensive rating of 104.2 and posted an effective field goal percentage of 49.4, can improve those numbers look out.
COACH UNDER PRESSURE
In Ernie Kent's first four seasons at Washington State, the Cougars really haven't made much progress with regards to either their overall record or their standing within the Pac-12. Washington State won no more than 13 games in any of those seasons, and they've finished no higher than tenth in the conference standings since his arrival. That makes Kent's fifth season on the Palouse an important one, but the good news is that three starters are back including the Pac-12's Most Improved Player in Robert Franks.
Carter Skaggs and Viont'e Daniels also return, and Washington State's added seven newcomers with five being junior college transfers. Among those newcomers who will be expected to make an immediate impact are Eastern Florida State College transfer Ahmed Ali and Barton CC transfer Marvin Cannon, with the former being a second team NJCAA All-American last season.
ON SELECTION SUNDAY WE'LL BE SAYING …
The Pac-12's got some talent, but can any of these teams play into the second weekend?
I'M MOST EXCITED ABOUT …
The seemingly unpredictable nature of the middle of the Pac-12. There's a group of about six teams that appear capable of landing just about anywhere in the standings.
FIVE NON-CONFERENCE GAMES TO CIRCLE ON YOUR CALENDAR
November 9, Washington at Auburn

November 15-16, Oregon in the 2K Empire Classic (vs. Iowa 11/15; Syracuse or UConn 11/16)
November 19-21, Arizona in the Maui Invitational (vs. Iowa State 11/19)
November 22-23, UCLA in the Continental Tire Las Vegas Invitational (vs. Michigan State 11/22; North Carolina or Texas 11/23)
December 5, Washington at Gonzaga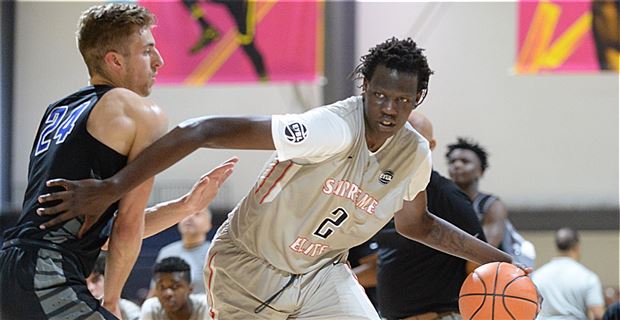 PREDICTED FINISH
1. WASHINGTON: The Huskies may not have been ranked in our Top 25, but they've got a legitimate chance of winning the Pac-12 this season. The top seven scorers from last season return, led by Jaylen Nowell and Noah Dickerson, and Mike Hopkins' squad has a good combination of both talent and experience. The key: getting more consistent production from their younger options, including the likes of Nowell and Nazhiah Carter, and becoming a more efficient team on the offensive end of the floor.
2. OREGON: The newcomers will receive a lot of praise and attention, and rightfully so. Dana Altman's brought in a very talented recruiting class. That being said the returnees aren't to be overlooked, with Payton Pritchard, Kenny Wooten Jr. and Paul White due to be key factors with regards to both production and leadership. If all of the pieces fit together, Oregon is more than capable of winning the Pac-12.
3. UCLA: The Bruins have already lost two members of their Top 10 recruiting class due to injury, but the cupboard isn't bare. Jaylen Hands, Kris Wilkes and Prince Ali are among the returnees, and newcomers such as Jules Bernard, David Singleton III and Moses Brown should all have an impact. UCLA's a bit young inside, with Alex Olesinski being their most experienced player, but there isn't a depth issue with Brown and Kenny Nwuba joining the ranks along with Cody Riley and Jalen Hill (who were both suspended for the entire 2017-18 season). The concern is the lack of depth at the point, as Tyger Campbell went down with a torn ACL.
4. ARIZONA: The Wildcats are one of two teams to have lost their entire starting lineup from a season ago, with the other being Duke. For many programs that would lead to expectations of doom. Not so much for Arizona, as this program has not finished lower than fourth in the Pac-12 since the 2008-09 season. There are a lot of holes to fill with DeAndre Ayton, Allonzo Trier and Rawle Alkins all in the NBA and Parker Jackson-Cartwright and Dusan Ristic having graduated, but a late rally on the recruiting trail helped matters.
Brandon Williams and Devonair Doutrive join the ranks as freshmen, with Ryan Luther and Justin Coleman doing so as graduate transfers. Add in Duke transfer Chase Jeter, who sat out last season, and Arizona will have five players who have yet to appear in a game as Wildcats in the rotation. The sophomore class, which includes Brandon Randolph and Ira Lee, will need to take a step forward as will redshirt junior guard Dylan Smith. Arizona may have a lot of unknowns, but it wouldn't be wise to expect a major fall this season.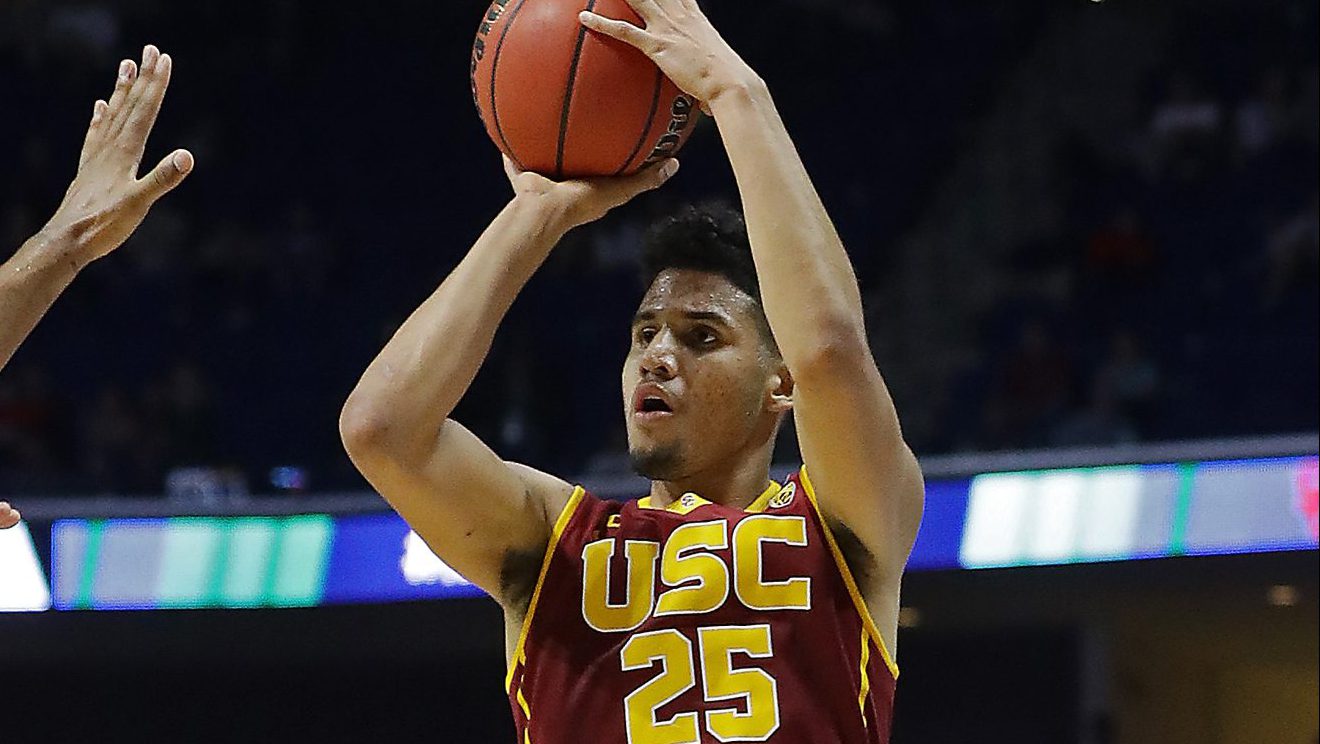 5. USC: USC bid farewell to three extremely important contributors at the end of last season, as Jordan McLaughlin, Chimezie Metu and Elijah Stewart all graduated (Metu had a season of eligibility remaining). The good news for Andy Enfield is that Bennie Boatwright, who missed 13 games last season due to injury, is back for his senior season. When healthy "Bennie Buckets" can score from anywhere on the floor, making him a tough matchup at the four.
Also back from a team that won 24 games and finished second in the Pac-12 are players such as guards Derryck Thornton Jr., Jonah Mathews and Shaqquan Aaron and forward Nick Rakocevic. What should also help matters is the arrival of a talented recruiting class that includes Elijah Weaver, Kevin Porter Jr. and J'Raan Brooks, with Porter a household name of sorts thanks to the work he put in at the Drew League this summer. If Boatwright can remain healthy, USC can make a run at an NCAA tournament bid after missing out last season.
6. UTAH: Picking Utah to finish worse than fourth is a risky thing to do, as Larry Krystkowiak's program has finished fourth or better in each of the last four seasons. That being said the Runnin' Utes did lose three of their top four scorers in Justin Bibbins, David Collette and Tyler Rawson. Sedrick Barefield, who averaged 12.0 points and 2.5 assists per game last season, returns as does a sophomore wing in Donnie Tillman who may be one of the conference's best athletes. Jayce Johnson and Parker Van Dyke, who were both part of last year's rotation, also return.
Utah welcomes eight newcomers to the program, including four-star freshmen Timmy Allen and Riley Battin and junior college transfers Charles Jones Jr. and Brandon Morley, and grad transfer Novak Topalovic (Idaho State). Keep an eye on Jones, an NJCAA All-American at the College of Southern Idaho. If he and Barefield mesh well together Utah stands to be a handful. And given what Krystkowiak has managed to do with this program since his arrival in Salt Lake City, Utah may once again defy expectations.
7. ARIZONA STATE: "Guard U" was all the rage during non-conference play as Bobby Hurley's Sun Devils won their first 12 games of the season. That run included wins over Xavier and Kansas, teams that would go on to receive 1-seeds in the NCAA tournament. And those quality wins ultimately saved Arizona State, as its lackluster showing in conference play put the team in danger of missing out on the Big Dance. ASU made the field, but with guards Tra Holder, Shannon Evans and Kodi Justice all having moved on there are some significant holes to fill. Remy Martin, who was an absolute pest and shared Pac-12 Sixth Man of the Year honors with Colorado's Dominique Collier, is back for his sophomore season and he'll be asked to run the show.
Four-star freshmen Luguentz Dort and Elias Valtonen and Cleveland State transfer Rob Edwards, who averaged 14.4 points per game in two seasons at CSU, are among the player who will join Martin in the perimeter rotation. But after its guards received so much attention last season, Arizona State is considerably bigger in 2018-19. Dort is 6-foot-4, three inches shorter than Valtonen, and the Sun Devils are deep in the front court as well. De'Quon Lake, Romello White, Mickey Mitchell, Vitaly Shibel and Kimani Lawrence all return, and San Diego State transfer Zylan Cheatham is eligible after sitting out last season. And 6-foot-9 four-star forward Taeshon Cherry will also be competing for minutes. Size won't be an issue for Arizona State this season, and if that leads to improvements on the defensive end of the floor Hurley's guys could make a return trip to the NCAA tournament.
8. COLORADO: Four starters are back from a team that won 17 games and finished Pac-12 play with an 8-10 record, with the most noteworthy returnee being sophomore point guard McKinley Wright IV. Wright, who led Colorado in points, assists and steals, was an All-Freshman Team selection as well as an honorable mention all-conference and all-defensive team honoree. He and senior Namon Wright will lead the way in the backcourt, with forward Tyler Bey and center Dallas Walton looking to make progress in their development as sophomores.
Juniors De'Leon Brown and Lucas Siewert also return, with the former having missed eight games due to a hand injury and the latter looking to build on a solid finish to the 2017-18 season. Add in sophomore wing D'Shawn Schwartz and Tad Boyle has a good rotation to work with as he accounts for the losses of George King and Dominique Collier. Colorado also welcomes eight newcomers into the program, one being a redshirt freshman in Evan Battey who missed all of last season as he recovered from a stroke. Another key addition is NJCAA All-American guard Shane Gatling, who averaged 16.6 points and 2.9 assists per game at Indian Hills CC last season.
9. STANFORD: The loss of Reid Travis is obviously a big deal for the Cardinal, given the fact that he led the Cardinal in both scoring and rebounding last season and was also their most experienced player. Add in the graduation of Dorian Pickens and Michael Humphrey, and Jerod Haase has to account for the loss of three of his top four scorers from a season ago. The good news is that sophomore point guard Daejon Davis is back, as are classmates KZ Okpala, Oscar Da Silva, Isaac White and Kodye Pugh (redshirt sophomore).
Davis was one of the conference's top freshmen last season, and both Okpala and Da Silva showed flashes of what they could potentially be for the Cardinal. Add in senior Josh Sharma and redshirt junior Marcus Sheffield, and while Stanford lost a lot of production at the end of last season they've got some guys who have experience. But if the Cardinal are to outperform this expectation they're going to need a very good freshman class, which includes guards Cormac Ryan and Bryce Willis and forward Jaiden Delaire, to be ready to produce from the start.
10. OREGON STATE: While there didn't seem to be much concern following the abrupt departure of JaQuori McLaughlin before the start of the 2017-18 season, the lack of a "true" point guard hurt Oregon State last season. That's one of two key areas for Wayne Tinkle's team to address heading into the 2018-19 season, with the other being to figure out who in the front court can step forward and help fill the hole left by the departure of Drew Eubanks. Stephen Thompson Jr., Ethan Thompson and Tres Tinkle were Oregon State's best assist men while also being three of the team's top four scorers, but will that approach be sustainable?
Freshmen Antoine Vernon and Jordan Campbell will compete for the point guard job, and finding a viable option there will be key. As for the post, Oregon State doesn't have a lot of production back as Gligorije Rakocevic wasn't a major contributor last season. Junior college transfer Kylor Kelley gives Oregon State some size at 7-feet, and he'll need to hit the ground running. The Thompson brothers and Tinkle won't be an easy matchup for most opponents, but they're going to need help if Oregon State is to take a step forward.
11. WASHINGTON STATE: With Malachi Flynn having decided to transfer to San Diego State, the Cougars will return just one of its two double-digits scorers from a season ago. Robert Franks, who was the Pac-12's Most Improved Player last season, decided to withdraw his name from the NBA draft and return for his senior year and that was an important development for Wazzu. Viont'e Daniels and Carter Skaggs are also back, giving Ernie Kent three returning starters to work with.
But there was a lot of turnover on this roster, with Washington State adding eight newcomers to the program including junior college All-American Ahmed Ali. The Cougars have enough talent, led by Franks, to give some teams a hard time in Pullman. But to make a move in a conference that has gotten stronger in its "middle," simply being a pesky foe may not be enough for Washington State to make an upward move.
12. CALIFORNIA: Wyking Jones' first season at the helm was a difficult one, as the young Golden Bears took their lumps and won just two conference games. While Cal will have to account for the loss of two of its top three scorers in Don Coleman and Marcus Lee, promising sophomore forward Justice Sueing is back as are sophomore guards Darius McNeill and Juhwan Harris-Dyson. What may help this trio, as much as the work they put in during the offseason, is the presence of point guard Paris Austin.
Austin, who began his collegiate career at Boise State, is eligible after sitting out last season and he'll be needed to kick start an offense that ranked 296th nationally in adjusted efficiency. In addition to Austin the Golden Bears have four scholarship freshmen to incorporate, including four-star prospects Matt Bradley and Jacobi Gordon. Cal has some young talent, but that youth may be what keeps them in the back of the pack for another season.