Zion Williamson did a lot of impressive things in his first exhibition game with Duke on Tuesday night.
He caught a few lobs and he threw a few nice passes and he ended the night with a team-high 29 points.
But the most impressive thing he did was blocking this shot:
Look at where he took off from!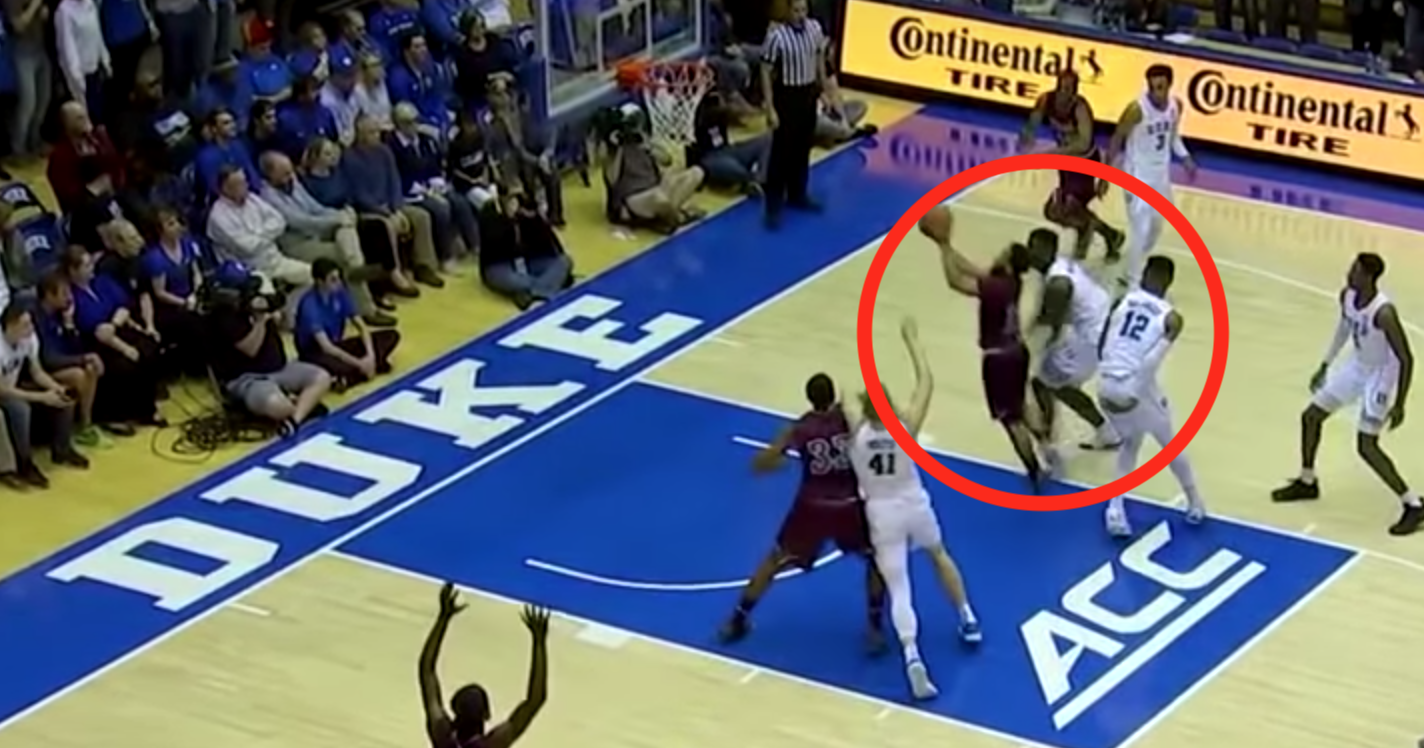 Not only is he outside the paint and behind the defender, but he is beyond the second hash on the lane.
This is one of those plays that just makes you laugh.
Are we sure he's not a robot?