Beginning in September and running up until November 6th, the first day of the season, College Basketball Talk will be unveiling the 2018-2019 NBCSports.com college hoops preview package.
Today, we are previewing the Big Ten.
---
Nothing about this season's Big Ten is certain. With only two preseason NBC Sports top 25 teams, and a number of last season's tournament teams losing significant pieces, the Big Ten will have a lot of question marks for this season.
When you also factor in the conference's intriguing recruiting classes, and a new 20-game conference schedule, and the league could see so many different varieties of outcomes this season.
Of course, the Big Ten is still seeking its first national title since 2000 as the league came close with Michigan in last season's title game. Will any of this season's teams make a surprise run in March? Or will the league beat itself up without a clear title favorite heading into March?
FIVE THINGS YOU NEED TO KNOW
1. Michigan State lost two first-rounders but they have talent and experience to be preseason favorite.
It's pretty much impossible for Michigan State to match the talent level of last season's team. Forward Miles Bridges and big man Jaren Jackson Jr. were both first-round picks. This year's Spartans don't have many NBA draft prospects currently getting mock draft buzz. But Michigan State does return a solid core of experience.
The junior class of guards Cassius Winston, Joshua Langford and big man Nick Ward can all put up points and make plays. Seniors like Matt McQuaid and Kenny Goins can fill rotation roles. And Tom Izzo recruited a very solid five-man recruiting class that is composed of all four-star prospects. That group, led by some intriguing athletes in Aaron Henry and Gabe Brown, and a potential backup lead guard in Foster Loyer, might need to step up in order for Michigan State to maximize its potential. It feels weird to say that Michigan State is the league's favorite when they have so many glaring issues.
Who is the team's go-to player? Can the juniors turn into all-league players? Does the freshmen class step up? This team isn't the most talented Izzo has produced, but they have enough experience and intriguing weapons to be win another league title.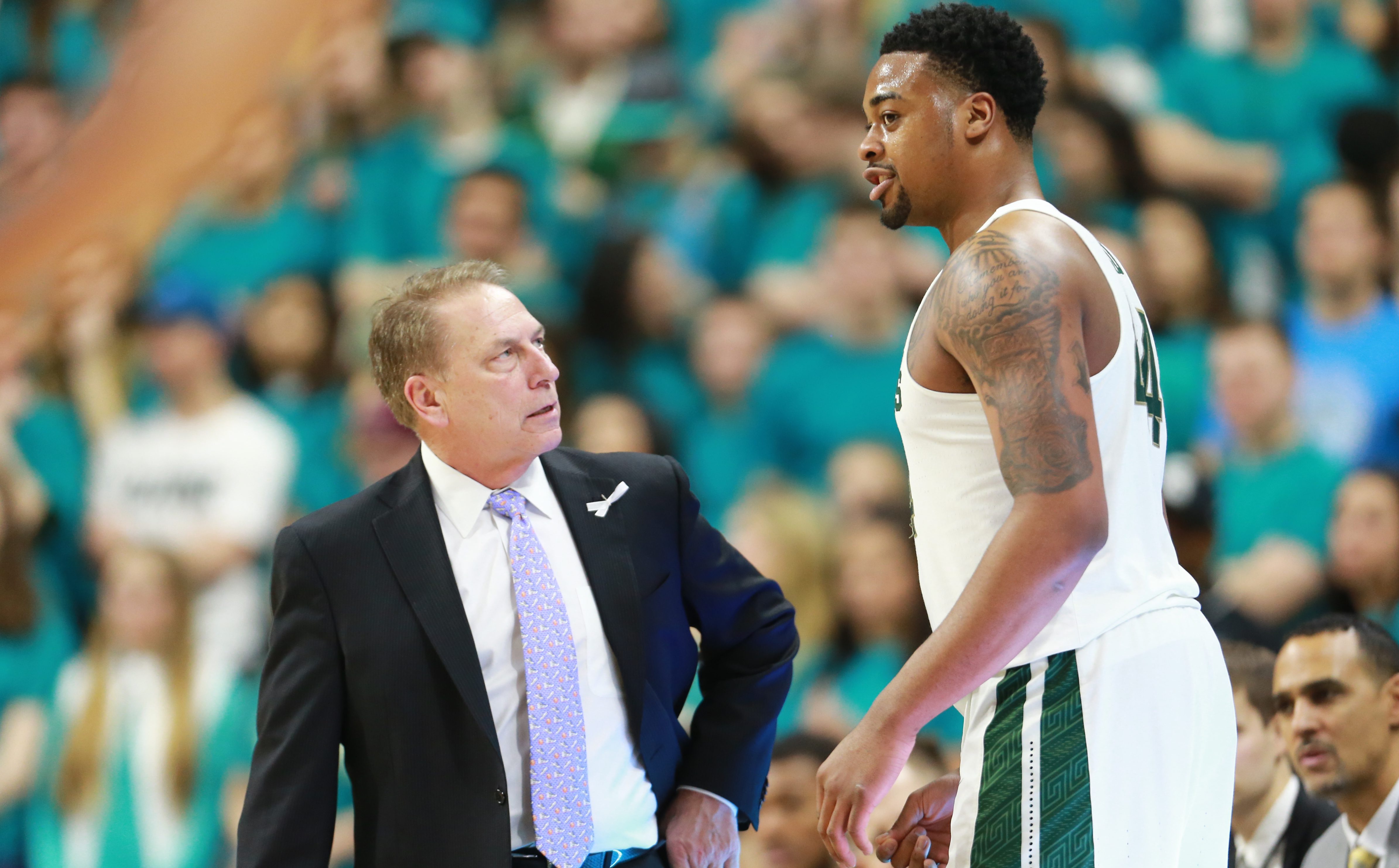 2. Michigan (also) lost plenty from its title-game team. They're (also) still a major factor.
Coming off of a national title game loss to Villanova, the Wolverine have to replace the shooting and scoring prowess of Moritz Wagner, Muhammad-Ali Abdur-Rahkman and Duncan Robinson. At least Charles Matthews is back. The two-way guard has never thrived as a go-to scorer. But Matthews scored a strong ability to get buckets during a very good NCAA tournament run.
A defensive-minded Michigan team needs more help on offense from there. Point guard Zavier Simpson is known more for locking up opponents than his scoring while sophomores like Isaiah Livers and Jordan Poole didn't play extended minutes very often last season. Big man Jon Teske is a solid junior with size, but he's more known for being a big body in the paint who can rebound and defend. Michigan might need to rely on the talent of an enticing freshman class that includes multiple potential contributors.
Forwards Ignas Brazdeikis and Brandon Johns Jr. are both skilled offensive threats while big man Colin Castleton should provide interior depth as a backup center. Like some other Michigan teams of the past few years, this might be a team that starts more slowly and plays its best ball in March.
3. Indiana vs. Purdue is a rivalry to watch once again (between two likely tournament teams)
Now that Indiana has reeled in a top-ten recruiting class and Purdue is coming off of back-to-back Sweet 16 appearances, this is looking like the year their rivalry ramps up again. And, thankfully, the Big Ten's new 20-game conference schedule means protected in-state matchups with home-and-home series. Because both of these teams could be fun NCAA tournament groups.
The Hoosiers have plenty of depth in Archie Miller's second season as forward Juwan Morgan is back and freshman shooting guard Romeo Langford is the state's most heralded recruit in years. We know Indiana will likely be able to defend. Getting consistent point guard play and consistent scoring help for Morgan and Langford could be key. But Miller's already flipped most of the roster with long and versatile athletes. This Indiana team could be really good.
Purdue loses a lot of proven seniors. The great news is the return of high-scoring guard Carsen Edwards. The 6-foot-1 Edwards is a walking bucket getter. He can shoot from all over the floor. Edwards might lead college basketball in scoring this season. The Boilermakers' season will ultimately hinge on how they replace the four other senior starters from last season. Sophomore big man Matt Haarms and guard Nojel Eastern should command larger roles while senior Ryan Cline has to be more than a shooting specialist. And the addition of junior grad transfer Evan Boudreaux was a huge coup on the transfer market.
This should be the first time in a few years that this rivalry felt so fun. Indiana should be right back in the thick of the Big Ten mix while Purdue remains one of the conference's steadiest programs.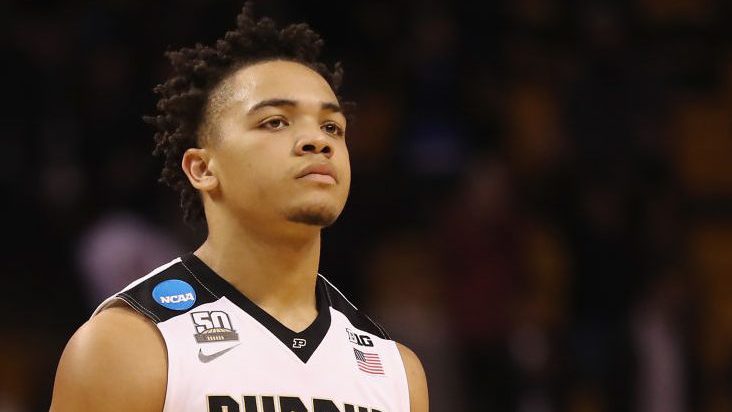 4. Nebraska is talented enough to make the NCAA tournament after just falling short last season.
Last season Nebraska won 22 games and finished tied for fourth in the Big Ten as they still missed the NCAA tournament. The good news is that four of those main pieces all return to form an experienced upperclass core that should be really talented. Seniors James Palmer Jr., Isaac Copeland and Glynn Watson have a ton of experience between them as they are all proven players. Junior Isaiah Roby might be a sleeper breakout player as he showed flashes of bigger things last season.
It's the rest of the Huskers that have to prove themselves. Atrocious on the defensive glass last season, Nebraska doesn't have returning size with much game experience and the bench is also pretty unproven. Sophomore Thomas Allen has a chance to be a solid contributor. Overall, Nebraska returns over 75 percent of last season's scoring and rebounding. But how will this team will in the other parts? That will ultimately dictate if Nebraska is a Big Ten contender, or a team on the outside of the NCAA tournament yet again.
5. The Big Ten moves to a 20-game conference schedule.
The Big Ten gets an interesting wrinkle this season with the addition of two more conference games. The first league to go to 20 conference games in a season, the move could give the Big Ten more chances at quality wins along with a better overall profile of scheduled games. It could also mean the conference becomes a brutal gauntlet where it becomes increasingly difficult to stay atop the college basketball food chain.
With each team in the league adding at least one additional conference road game, it makes for seven head-to-head matchups and six individual matchups. In-state matchups are also protected with home-and-home guarantees, so we won't see any more seasons where Michigan and Michigan State only play once. Already a difficult league to win, the Big Ten is going to be brutal to win this season, and it'll be fascinating to see how the 20-game conference schedule plays out before the conference tournament even begins.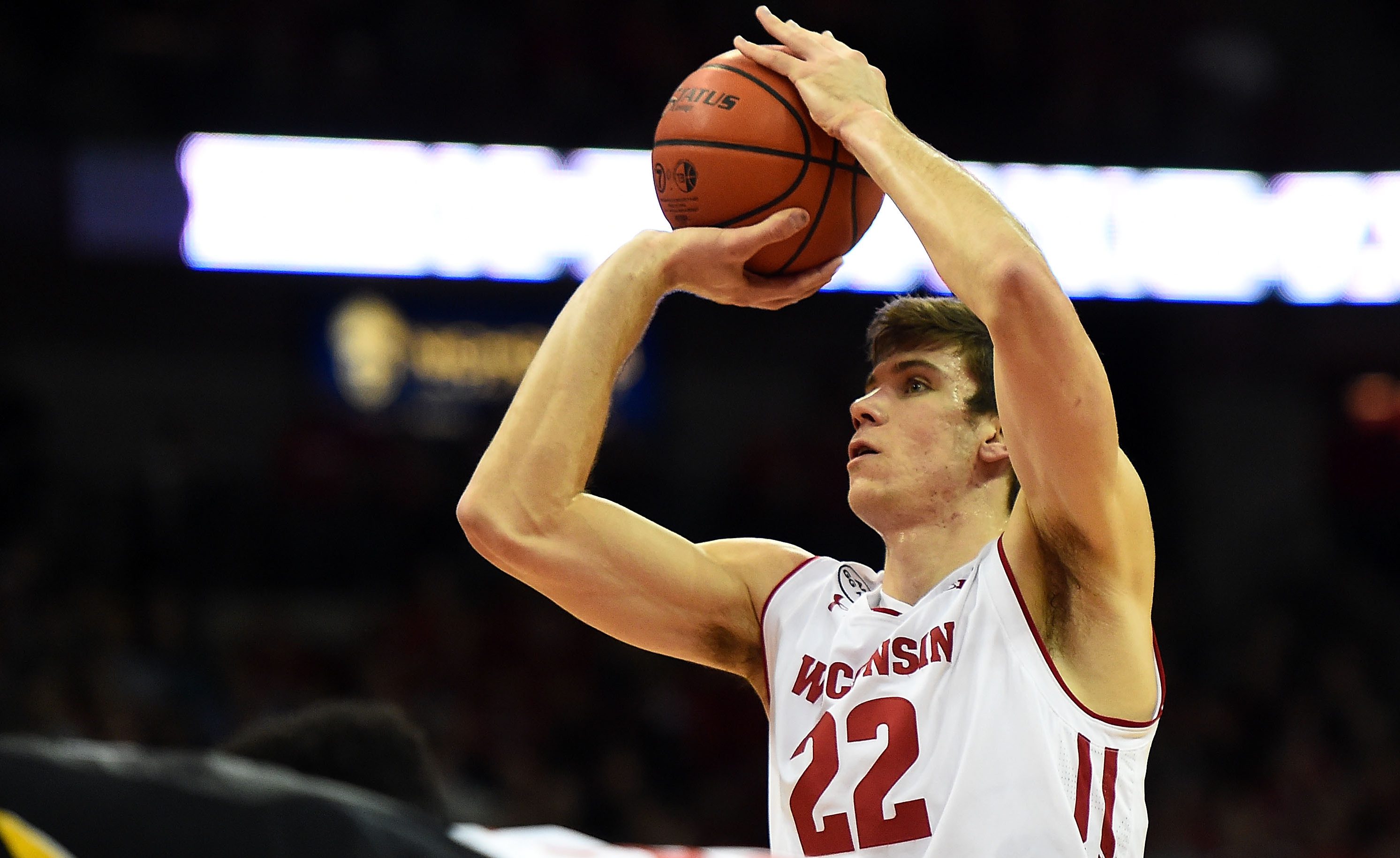 PRESEASON BIG TEN PLAYER OF THE YEAR: CARSEN EDWARDS, Purdue
Already an All-American on some lists last season, Edwards could be a sleeper Player of the Year candidate now that he lost four senior starters around him. One of the most fun-to-watch players in the country, the 6-foot-1 Edwards is fearless with the ball in his hands. Capable of taking over a game offensively, Edwards has also improved his efficiency and his ability to get others involved. He'll need to make teammates better this season if Purdue is to attempt to make a third consecutive Sweet 16 appearance.
THE REST OF THE BIG TEN FIRST TEAM
ETHAN HAPP, Wisconsin: A three-year starter and All-American candidate who quietly put up 17.9 points, 8.0 rebounds and 3.7 assists per game last year, Happ is one of the most productive and experienced returning players in the country.
CHARLES MATTHEWS, Michigan: Outstanding during the tournament, the junior wing is a dynamic two-way wing. Can he be turned to as more of a go-to scorer? If Matthews is more consistent on offense he could be an All-American.
NICK WARD, Michigan State: The Big Ten's leader in field goal percentage last season (64.8 percent), Ward put up big numbers despite only playing 18.9 minutes per game. With increased conditioning, Ward could put up huge numbers.
JORDAN MURPHY, Minnesota: The national leader in double-doubles last season with 24, Murphy was the bright spot of a bad Minnesota season. If Murphy improves his 31 percent three-point shooting then he could be a lethal scorer.
FIVE MORE NAMES TO KNOW
ROMEO LANGFORD, Indiana
JAMES PALMER JR, Nebraska
CASSIUS WINSTON, Michigan State
ANTHONY COWAN JR., Maryland
JUWAN MORGAN, Indiana
BREAKOUT STAR
Penn State junior forward Lamar Stevens has taken a backseat to Tony Carr since the two were teammates in high school. With Carr leaving the Nittany Lions for the pros, the 6-foot-8 Stevens could be in line for a huge season. As a sophomore, Stevens already put up solid numbers of 15.5 points and 5.9 rebounds per game while shooting 46 percent from the field. Stevens has never been the go-to guy with Carr playing alongside him.
But Stevens also showed flashes of bigger things at the end of last season. Winning Most Outstanding Player honors during Penn State's NIT title run, Stevens had games of 30 points against Marquette and 28 points in the title game against Utah during the tournament. If he can handle the season-long pressure of being the featured player, Stevens could have a huge year.
COACH UNDER PRESSURE
It has been an up-and-down few seasons for Minnesota and head coach Richard Pitino. The Golden Gophers made a surprising NCAA tournament appearance in 2017, which was followed by last season's dud of a 4-14 record in Big Ten play. Despite producing an underrated amount of in-state talent, Minnesota only has five NCAA tournament appearance during Pitino's five seasons as he's only 31-59 in Big Ten play.
ON SELECTION SUNDAY WE'LL BE SAYING …
The Big Ten has a deep profile of teams who are in the Field of 68, but it's tough to tell if any of them are major contenders. The league's expanded schedule made for a tougher season, and more losses. But Big Ten teams that get hot in the conference tournament have also exceeded expectations in recent years. Don't sleep on a team from the Big Ten getting hot.
I'M MOST EXCITED ABOUT …
Seeing what happens during Archie Miller's second season at Indiana. The addition of Romeo Langford adds a ton of excitement to the Hoosiers since he's the type of talent who can take over a game while making it look easy. Miller usually gets the most out of his teams, and this year, Indiana has the talent and depth to be a team that is really fun to watch.
FIVE NON-CONFERENCE GAMES TO CIRCLE ON YOUR CALENDAR
Nov. 6, Michigan State vs. Kansas (Champions Classic, Indianapolis)
Nov. 14, Michigan at Villanova (Gavitt Games)
Nov. 22, Michigan State vs. UCLA (in Las Vegas)
Nov. 28, Purdue at Florida State (ACC/Big Ten Challenge)
Nov. 28, North Carolina at Michigan (ACC/Big Ten Challenge)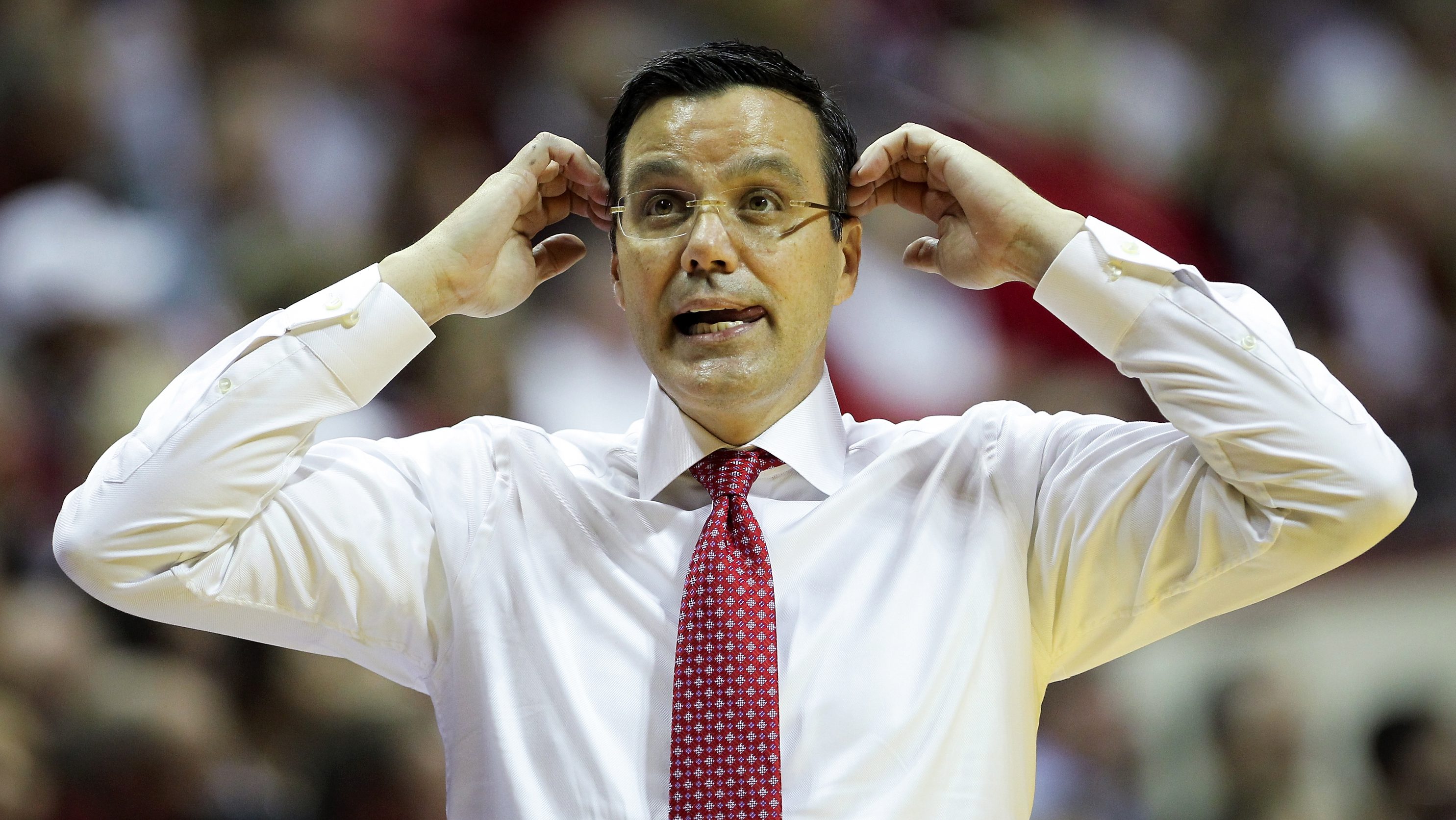 PREDICTED FINISH
1. MICHIGAN STATE: With a stable of three solid core juniors, senior role players, and an athletic and talented five-man freshman class, the Spartans have all of the necessary pieces to win another Big Ten title. Point guard Cassius Winston and shooting guard Joshua Langford are much better than many of the league's backcourts while big man Nick Ward could put up huge numbers with an increase in minutes. Depth on this team shouldn't be too much of a concern as long as the freshmen can help. The Spartans don't have the look of a national title contender, but they're also dangerous enough where it would be dumb to count them out of making a run in March. It all depends on who steps up and is ready to take big shots this season after two seasons of exits in the Round of 32.
2. MICHIGAN: Michigan has transformed into a defensive team these past two seasons as they'll need to get stops and manufacture points at times this season. While many of John Beilein's teams have been very good with perimeter shooting, this Wolverines team might struggle. Many of the returning players were sub-35 percent and inconsistent. Others, like freshmen Ignas Brazdeikis and Brandon Johns are unproven at the college level. If Charles Matthews, Zavier Simpson, Isaiah Livers and Jordan Poole can all even shoot a little bit better than Michigan's offense should have enough to carry their potentially dangerous defense.
3. INDIANA: Archie Miller's second season should have a ton of intrigue as the Hoosiers have huge expectations. Juwan Morgan and Romeo Langford might be the league's best one-two punch. Indiana also has the benefit of a top-ten recruiting class filled with length, versatility and athleticism. As long as the point guard play of Devonte Green, Al Durham and Robert Phinisee can be consistent, then the Hoosiers should be fine. Interior play could be another thing to watch as that group has to remain healthy. The biggest takeaway is that Indiana's defense has the potential to be very good, as Miller has many different weapons at his disposal to throw at opponents. All of the pieces are in place for Indiana to make its first NCAA tournament appearance in three seasons.
4. PURDUE: Better athleticism could make for an interesting subplot for this season. Matt Haarms and Nojel Eastern both have the chance to be plus defenders, while Evan Boudreaux is at least skilled enough and quick enough to run in the open floor. Consistent shooting around Carsen Edwards will be the key for Purdue's offense. Ryan Cline needs to make shots while Eastern has to improve his inconsistent form. Some of the freshmen like Eric Hunter, and Boudreaux at forward, should also help a bit but they have to prove themselves as being consistent. Making a third straight Sweet 16 might prove to be a bit too tough. But it wouldn't be surprising to see Purdue have another run to the NCAA tournament.
5. NEBRASKA: The Huskers might be forced to play a lot of small-ball this season and hope that they can rebound better while defending the rim. Isaiah Roby has shown an ability to block shots while Isaac Copeland and James Palmer also have good size. Freshmen like center Brady Heiman and guard Amir Harris could also be asked to play early in the season. But as long as the team's core four players performs then there is no reason Nebraska shouldn't be in the NCAA tournament. Palmer is one of the nation's more underrated scorers while Copeland is experienced and capable. Senior point guard Glynn Watson is a polished floor leader. This team has big aspirations for this season.
6. MARYLAND: Hit hard by players leaving early for the pros, most notably Kevin Huerter and Justin Jackson, the Terps are facing tons of questions. But junior point guard Anthony Cowan Jr. is back and the sophomore group of big man Bruno Fernando and guard Darryl Morsell is very solid. The freshmen class has a five-star forward in Jalen "Stix" Smith and guards Aaron Wiggins and Eric Ayala. If Maryland gets steady production from a few of its freshmen, then they should have the talent to stay with anyone in the league.
7. OHIO STATE: Chris Holtmann worked wonders during his first season with the Buckeyes, taking an undermanned roster and guiding them into the Round of 32. Losing Keita Bates-Diop and Jae'Sean Tate will be tough. The Buckeyes do regroup a bit thanks to some solid freshmen. Senior guard C.J. Jackson and sophomore big man Kaleb Wesson are proven double-figure guys. Grad transfer Keyshawn Woods has gotten ACC buckets. And a freshmen group with Jaedon LeDee, Luther Muhammad and Justin Ahrens provides depth and athleticism. As long as consistent rotation players step up, Ohio State will be an intriguing team.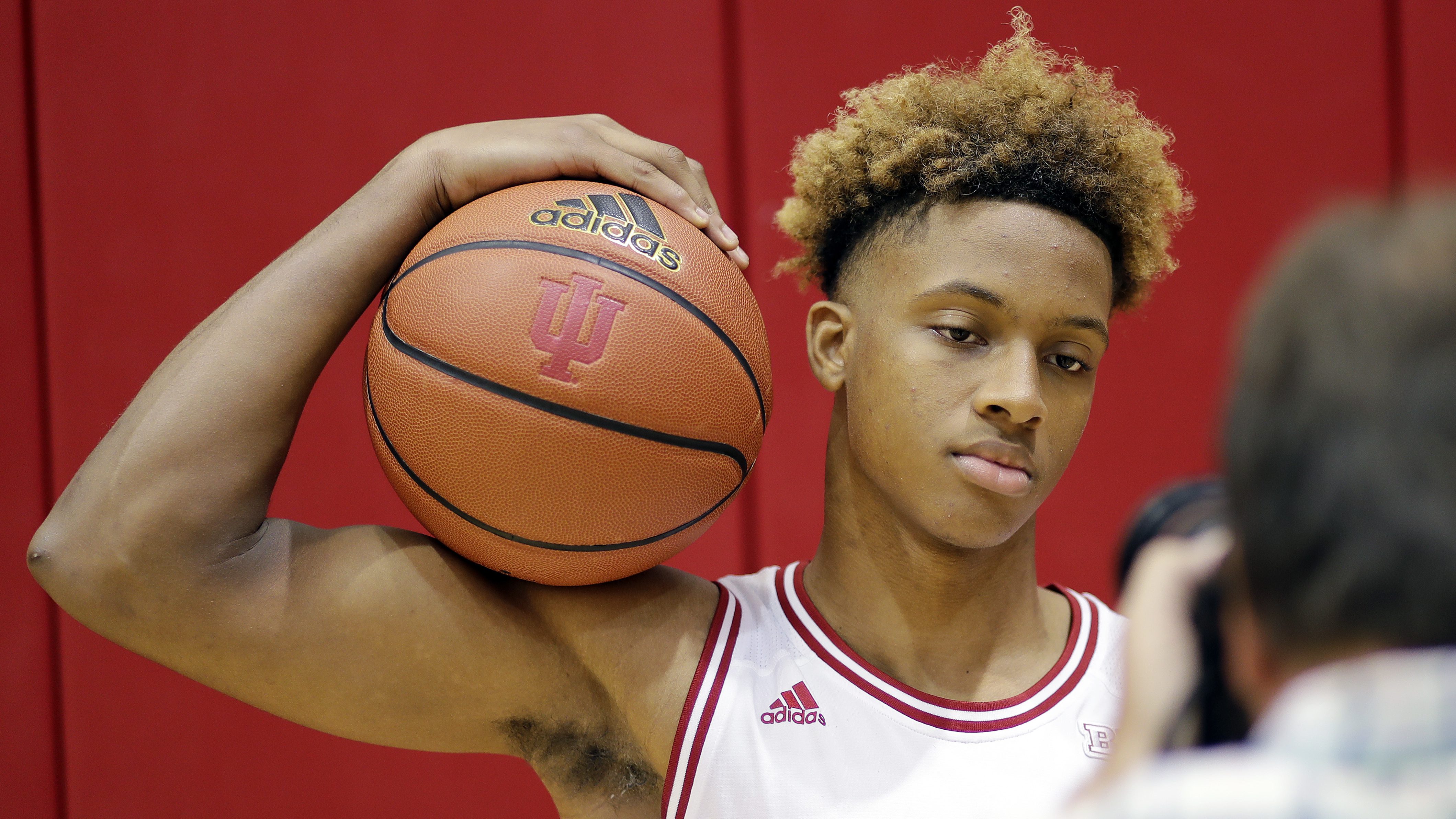 8. WISCONSIN: Question marks linger for a Wisconsin team that doesn't lose anyone from last season. Senior Ethan Happ is one of the nation's most complete and productive players, while sophomore guard Brad Davison closed the season strong with some eye-opening scoring performances. If the rest of this team can stay healthy then the Badgers could get more pop. D'Mitrik Trice, Kobe King and Brevin Pritzl are all candidates to make a leap while transfer Trevor Anderson adds another rotation guard. If the Badgers can score, they could be competitive for the NCAA tournament.
9. IOWA: The Hawkeyes look like a solid team on paper with four returning double-figure scorers. They also featured the worst defense in the Big Ten and one of the worst in high-major college basketball last season. Big men Tyler Cook and Luka Garza can both put up numbers, but they have to improve as defenders. Jordan Bohannon and Isaiah Moss are capable scorers on the perimeter while top-50 in-state recruit Joe Wieskamp, and Fran McCaffery's son, Connor McCaffery, should help on the perimeter.
10. MINNESOTA: After freefalling to a 4-14 mark in the Big Ten last season, head coach Richard Pitino could be on the hot seat. Senior forward Jordan Murphy is a double-double machine and a proven player and the Golden Gophers should be healthier this season. Sophomore point guard Isaiah Washington's ability to replace Nate Mason could be the key to Minnesota's season. A healthy Amir Coffey could also do wonders for Minnesota's offense.
11. PENN STATE: Just as the Nittany Lions looked like they were on the verge of a big run, Tony Carr opted to turn pro. Junior forward Lamar Stevens and junior center Mike Watkins return to form one of the more capable and experienced frontcourts in the league. Replacing the backcourt of Carr and senior Shep Garner will be a different story. Senior Josh Reaves is a returning double-figure guy on the perimeter. Outside of him, the defending NIT champs don't have many proven options.
12. NORTHWESTERN: After a disappointing campaign last season, the Wildcats need to find a new identity following the loss of four-year point guard Bryant McIntosh and shooting guard Scottie Lindsey. Frontcourt experience and length and versatility on the perimeter could be the key for Northwestern's success. Seniors Derek Pardon and Vic Law return as the duo could be among the conference's best frontcourt groups. Grad transfer guard Ryan Taylor was a big-time scorer at Evansville last season and Boston College transfer A.J. Turner is an intriguing 6-foot-7 wing. Point guard stability will be key, as reclassified freshmen Ryan Greer might have a lot on his shoulders.
13. ILLINOIS: Only making the tournament in three of the last 11 years, the Fighting Illini figure to be in for another long season. Very young across the board, head coach Brad Underwood has hope. Sophomore Trent Frazier and freshman Ayo Dosunmu form one of the league's most talented backcourts, but they aren't battle-tested. The frontcourt is also unproven with 6-foot-6 Kipper Nichols being the most consistent returner there. Developing freshmen and hoping for some unexpected gems are the keys for Illinois this season.
14. RUTGERS: Since joining the Big Ten four seasons ago, Rutgers has never won more than three league games in a season — finishing last in all four years. After losing three of their four top scorers from last season, this season will again be tough. But the sophomore backcourt of Geo Baker and Quinnipiac transfer Peter Kiss has a chance to shine while the Scarlet Knights have an intriguing amount of size and depth in the frontcourt. The talent level is up, but Rutgers is still trying to find its way.