Beginning in September and running up until November 6th, the first day of the season, College Basketball Talk will be unveiling the 2018-2019 NBCSports.com college hoops preview package.
Every day at Noon ET, we will be releasing an in-depth preview of one member of our Preseason Top 25.
Today we dive into No. 10 Auburn.
---
Auburn, last year, had one of the strangest seasons I can recall in my time covering this sport.
No one, and I mean no one, had the Tigers pegged as a surefire tournament team heading into the season. It's true that Bruce Pearl was coming off of his best season as the head coach of the Tigers, but that doesn't mean that Auburn was particularly good. The Tigers went 18-14 in 2016-17 and 7-11 in the SEC, climbing out of 13th place in the SEC for the first time in Pearl's tenure.
So expectations weren't particularly high heading into the year, and all of that happened before the bombshell of an FBI investigation into corruption in college basketball dropped right as practices were starting.
Suddenly, Auburn and Pearl were thrust into the middle of a massive scandal. Former assistant coach Chuck Person was arrested and charged with fraud, part of a bribery scandal where he was paid as much as $91,000 to help funnel money to players on his roster and exert his influence over where they would opt to invest their money once they reached the professional ranks. Austin Wiley and Danjel Purifoy, two of the most talented players on the team, were ruled ineligible — Purifoy will be suspended for the first nine games of the 2018-19 season as well — while five-star prospect E.J. Montgomery eventually decommitted from the program.
And while all of this was happening, Pearl — who already had an NCAA rap sheet thanks to a barbecue and Aaron Craft — was refusing to speak with Auburn's investigators; the scuttle was that he might not make it to the new year employed.
What did the Tigers do?
Oh, they just went out and won 26 games, took home a share of the SEC regular season title and reached their first NCAA tournament in 15 years despite losing their best frontcourt weapon in February to a grisly dislocated ankle.
It was a remarkable year, one that likely would have resulted in numerous Coach of the Year awards had Pearl, you know, not been on the brink of being fired.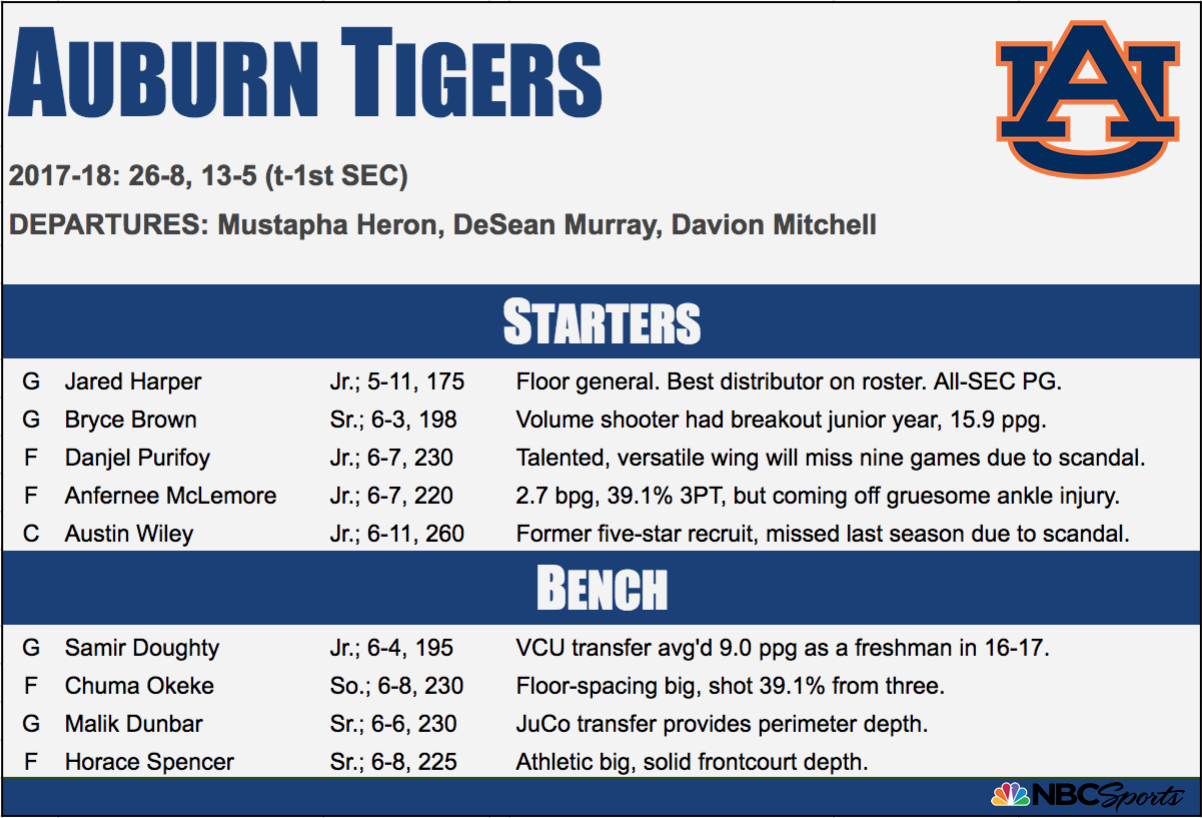 AUBURN WILL BE GOOD BECAUSE …
They bring back a number of key pieces from last season's team, and get a number of key players back that were in street clothes in March.
Let's start with Anfernee McLemore. He's not the most well-known player on this team by a longshot, but I think he may be the most important. When he's healthy, he is the perfect piece to put at the five for the Tigers. He's only 6-foot-7, but he's a terrific athlete vertically, he shot 39.1 percent from three last season and he would have led the nation in block percentage had he managed to play enough minutes to qualify. An energetic rim-protector that can rebound the ball and shoot it from distance is exactly what you want in your big man if you are a team that wants to play fast, spread the floor and create mismatches.
McLemore suffered a gruesome injury to his left ankle in mid-February — think Gordon Hayward — and the Tigers fell off a cliff afterwards. They lost to South Carolina the day he was injured. They lost two of their last four regular season games. They lost in the first round of the NCAA tournament, and after struggling to beat a short-handed Charleston team in the first round, they were dropped by 31 points in the second round by Clemson. McLemore is expected to be back to 100 percent by the time the season. If and when he is, he'll be back in the starting lineup and the Tigers should be closer to what they were for the majority of last season.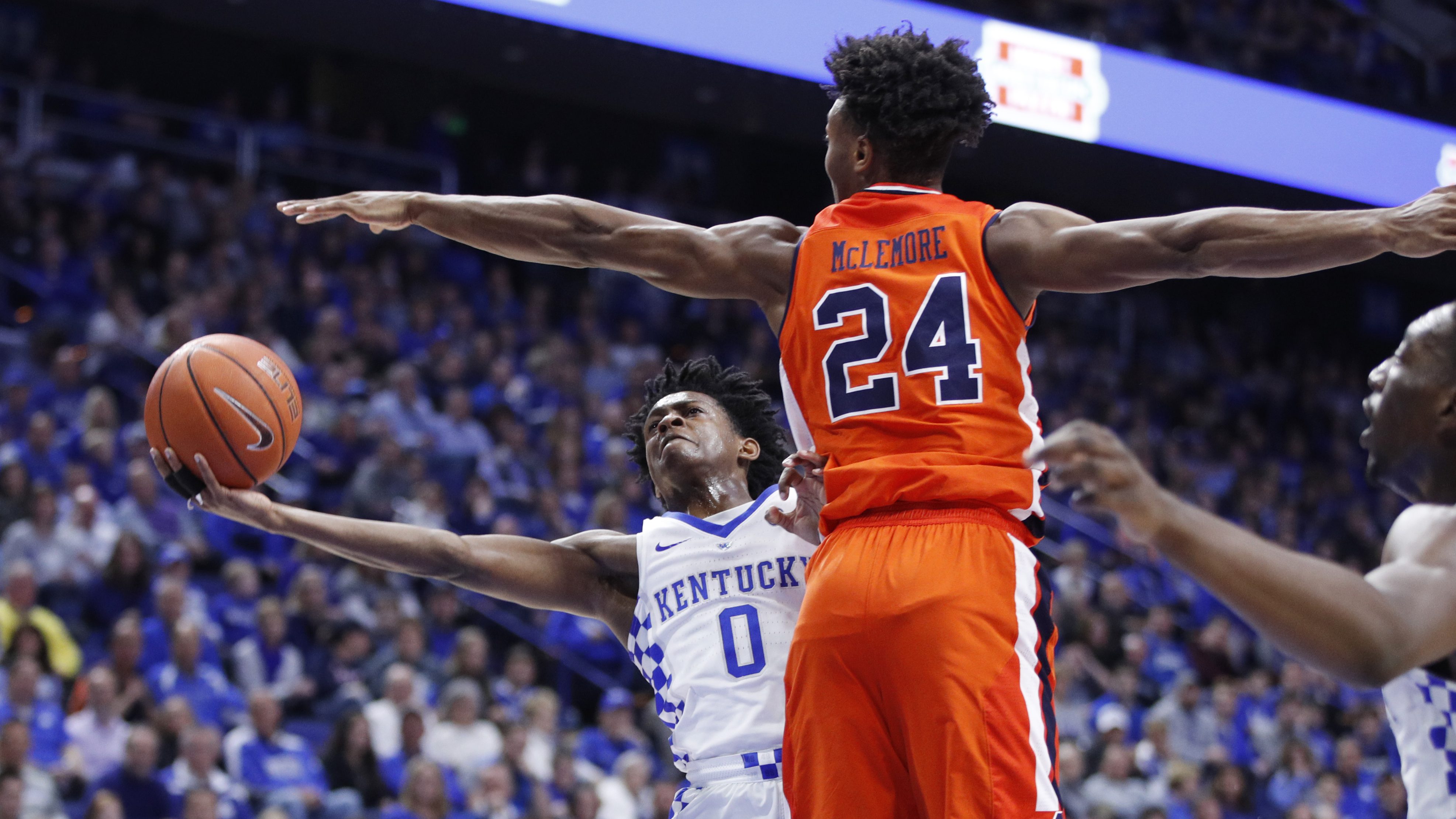 The other guy that is critical to the way that this Auburn team wants to play is point guard Jared Harper. He led the team in assists last season and is integral to the way that they run that uptempo offense. He — and Bryce Brown, the best shooter in the program if not the SEC — both declared for the NBA Draft before opting to return to school. Like McLemore, Brown should be healthy to start the season; he was slowed by a shoulder injury down the stretch of last season.
With the gut that makes their offense click bank in the fold and the most important player defensively healthy, the Tigers should be back to their uptempo, high-scoring ways once again.
They also bring back Austin Wiley and Danjel Purifoy, but we'll get to that in a minute.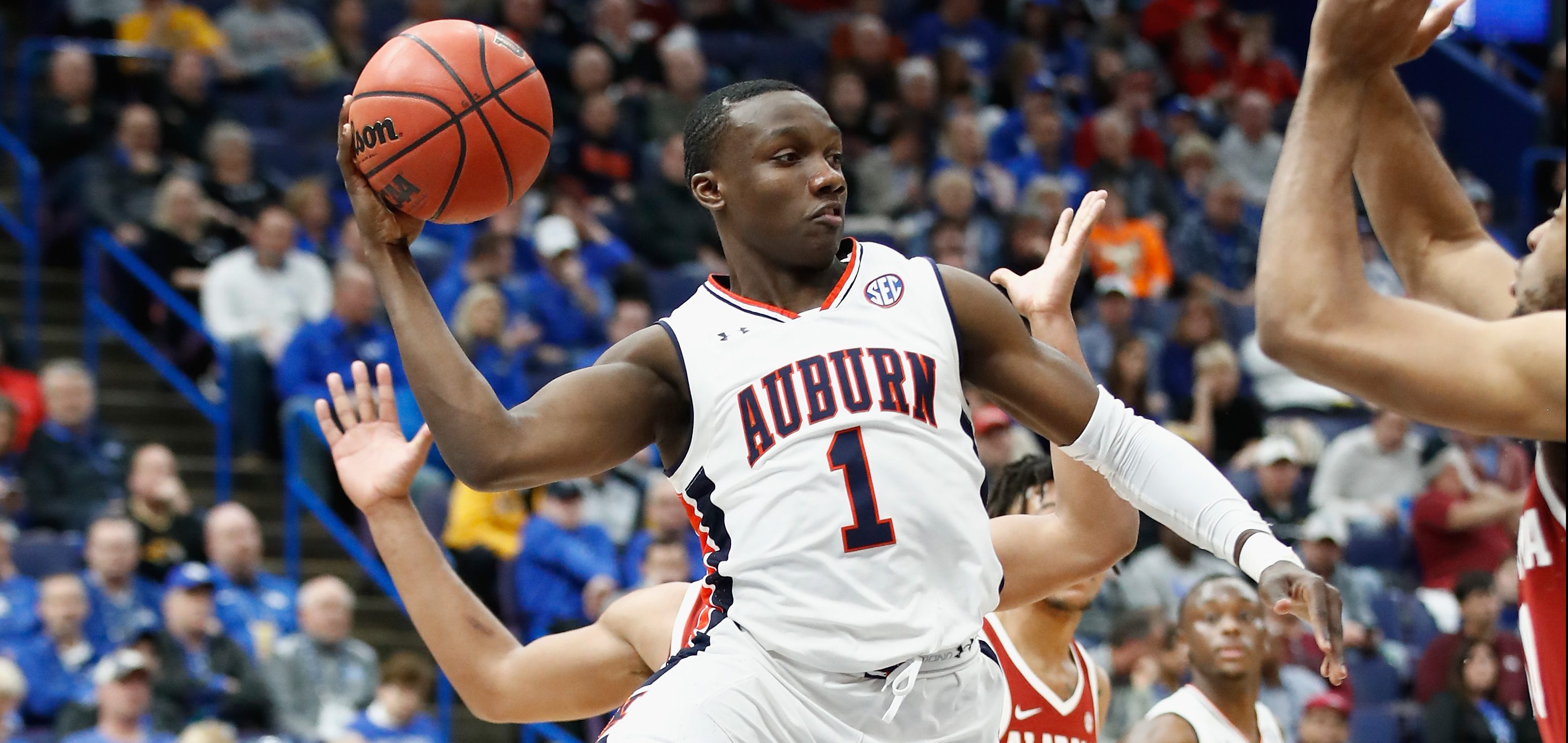 BUT AUBURN IS GOING TO STRUGGLE BECAUSE …
The reason that the Tigers were as good as they were last season was due to the fact that they played in an SEC where everyone was just OK.
Look at the teams that finished behind Auburn and Tennessee in the league standings. Florida finished third despite losing 13 games on the season. It took Kentucky four months to figure out who their go-to guy was, and they still managed to finished fourth in the league, tied in the standings with a Missouri team that didn't have Michael Porter Jr. Texas A&M was a massive disappointment. Alabama finished below .500 in the conference despite having Colin Sexton and one of the nation's top ten defenses.
The league was deep, there were plenty of teams that were tournament-worthy and winning a league title in a conference that is that balanced is not something that should be overlooked.
That said, looking up and down Auburn's roster, what is there that is really all that intimidating? I don't know that they had an NBA player last season, and that was before they lost Mustapha Heron to a transfer.
What made Auburn so good last season was the style they played — super-uptempo, spread out and hard to guard — while doing so with an energy level higher than everyone they played. I'm not sure if there is a coach in the country better at getting a group of guys with a chip on their shoulder to play with that foxhole mentality than Bruce Pearl, and he proved it last season.
Calling Auburn a group try-hards would not be fair, and I truly do believe that playing hard, playing with a motor and playing with the kind of energy that Auburn did is a skill, but at some point, talent in basketball wins out, and Auburn does not have a roster that is as talented as many of the other top teams around the country and in their own league.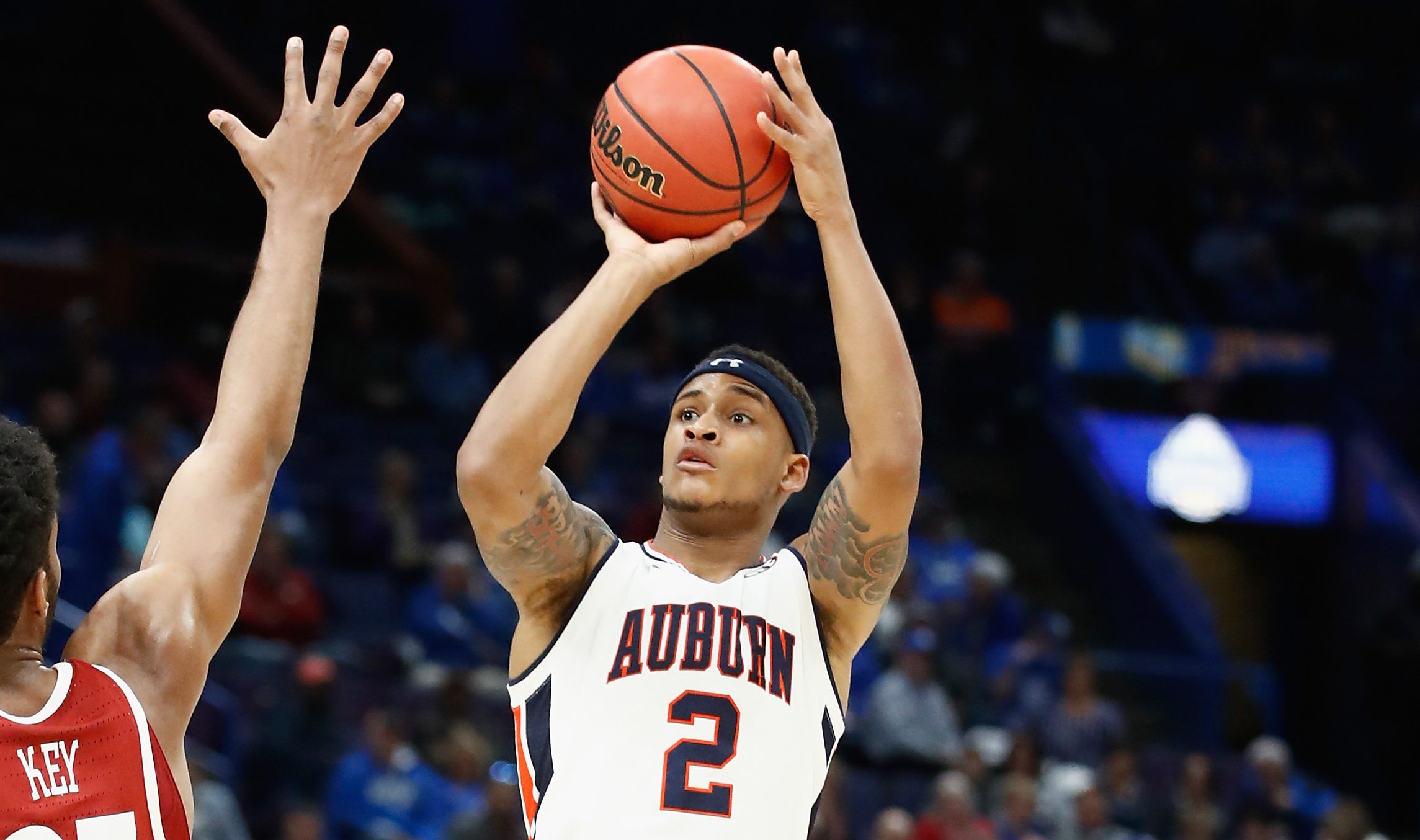 THE X-FACTOR
On the court, the key to this season for the Tigers is going to be how they replace the scoring of Mustapha Heron.
While he has hit warts as a player, Heron was certainly capable of being a guy that could get a bucket when Auburn needed a bucket. He finished the season as the team's leading scorer and popped off for more than 20 points eight times.
And that brings me to what is arguably the bigger question mark for this program moving forward: How will they reincorporate Purifoy and Wiley into the mix?
Like I mentioned earlier, the reason that Auburn had as much success as they did last season was because they had a group of guys that bought into the collective and fit into the way that Pearl wants to play. Wiley is a former five-star recruit that was once projected as a first round pick, but he's also a lumbering 6-foot-11 center that is over 250 pounds even when he's in shape. He is the polar opposite of McLemore, and it is hard to figure how a dude like that is going to play in that offense.
The same can be said for Purifoy, who is a talented wing but, again, is not a player that is necessarily the ideal fit for Auburn's style of play. Can he fill the scoring void left by Heron?
And can Wiley co-exist on a roster that wants to play fast? What happens if McLemore and Chuma Okeke take over the starting roles? How will the program's chemistry be if Samir Doughty ends up starting over Purifoy?
2018-19 OUTLOOK
I don't see Auburn winning a second straight SEC regular season title.
Kentucky is absolutely loaded and might be the best team in the country. Tennessee, who won a share of the title last season, returns everyone from that team. They are going to enter the season in the top five of some preseason rankings, and deservedly so. Auburn, as much as they bring back, has more question marks and more risk than any of the other teams sitting at the top of this league.
That said, it's hard to ignore the success they had last season or the importance McLemore's return.
The Tigers should make a return trip to the NCAA tournament and they should do so as a top four seed.
They're good.
But given what they lost — and, in a way, what they're getting back — I think it's more likely that the bottom falls out and this group ends up outside the top 25 than they find a way to win the SEC.
THE REST OF THE TOP 25
No. 11 Kansas State
No. 12 Virginia Tech
No. 13 Michigan State
No. 14 Florida State
No. 15 TCU
No. 16 UCLA
No. 17 West Virginia
No. 18 Oregon
No. 19 Syracuse
No. 20 LSU
No. 21 Mississippi State
No. 22 Clemson
No. 23 Michigan
No. 24 N.C. State
No. 25 Marquette