Beginning in September and running up until November 6th, the first day of the season, College Basketball Talk will be unveiling the 2018-2019 NBCSports.com college hoops preview package.
Every day at Noon ET, we will be releasing an in-depth preview of one member of our Preseason Top 25.
Today we dive into No. 11 Kansas State.
---
Bruce Weber entered the 2017-18 season on the hot seat and, frankly, nothing about the way that the regular season played out changed that fact.
The Wildcats finished the regular season at 21-10 overall and 10-8 in the Big 12, earning themselves a bid to the NCAA tournament in large part due to the fact that they beat up on the bottom of a Big 12 that was really deep; nine Big 12 teams were on the bubble come Selection Sunday.
Kansas State lost all seven games they played against the top three teams in the league — Kansas, West Virginia and Texas Tech. Their best non-conference win came against a Georgia team that fired their head coach. They didn't beat a single Big 12 team that finished above .500 in league play.
Sneaking into the tournament as a No. 9 seed seemed like a gift awarded to the Wildcats because they played in a conference that boosted their computer numbers.
And then the NCAA tournament happened.
Despite essentially playing without Dean Wade, Kansas State knocked off Creighton in the first round, ended the Cinderella run of UMBC in the second round and then picked off Kentucky in the Sweet 16 to get within 40 minutes of the Final Four. Loyola-Chicago ended that dream, but the expectations were set.
Kansas State returns every single member of a team that won 25 games and played in the Elite 8.
This will be the most highly-regarded team that Weber has had entering a season in Manhattan.
And in a way, this may be the most pressure he's ever had to win.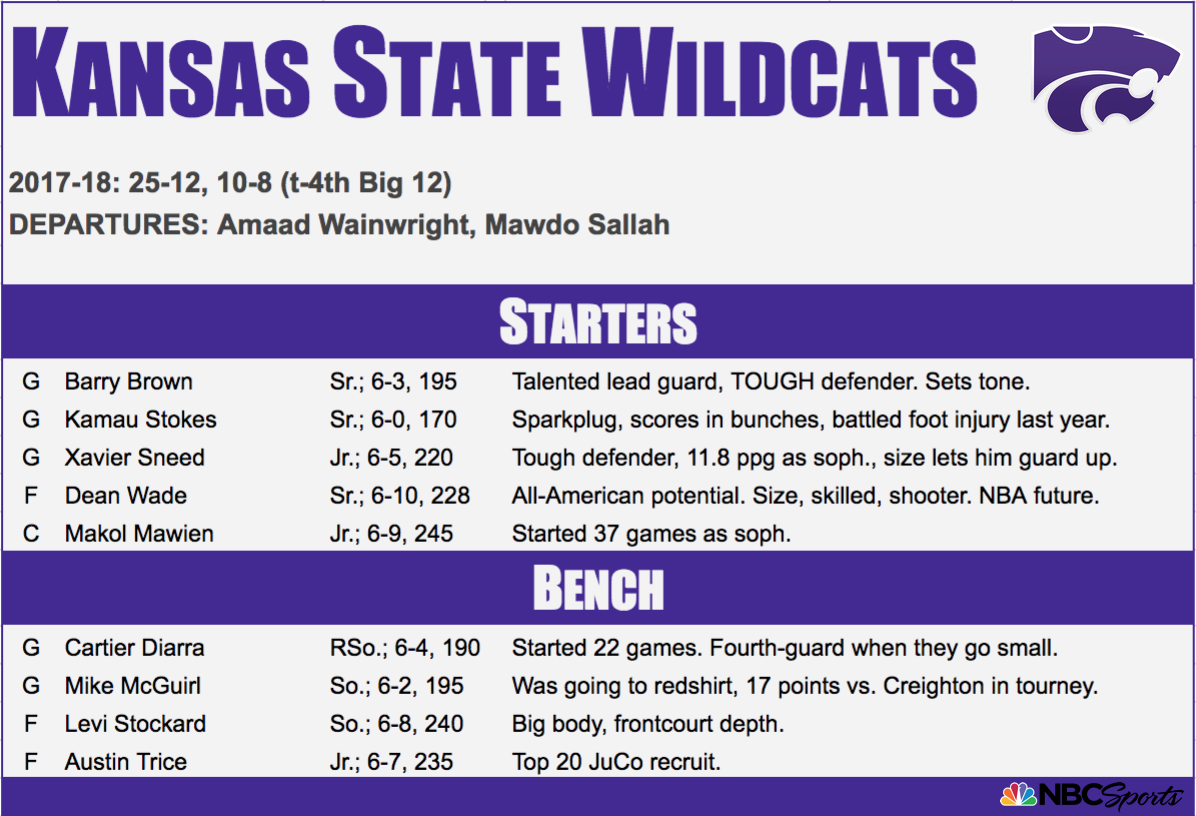 KANSAS STATE WILL BE GOOD BECAUSE …
This team has the three components that you look for in a good college basketball team.
For starters, the Wildcats really do have good guard play. Barry Brown is the name that you need to know. A tough, 6-foot-3 lead guard, Brown is a 195-pound bowling ball when he decides he wants to get to the rim. He is also a tenacious defender — he hounded Trae Young twice last season — and was the forgotten man in a conference that was absolutely stacked at the point guard spot a year ago. If he learns how to make consistently threes, Brown will be a first-team all-Big 12 player this season and a potential second round pick in June.
Kamau Stokes will help to lessen the playmaking load on Brown, and he is also a sparkplug offensively, a dynamic scorer that can pop off for 25 points. Xavier Sneed and Cartier Diarra are floor-spacers and versatile wings that are tough enough to let the Wildcats play super-small at times. Throw in Mike McGuirl — a sophomore that burned his redshirt when Stokes was injured last season only to drop 17 points on Creighton in the first round of the NCAA tournament — and the Wildcats have a ton of guard depth.
And the best part about all that guard depth is that they all can defend. As a team, the Wildcats finished 21st nationally in KenPom's adjusted defensive efficiency metric. They get killed on the glass — that's what happens when you play four guys that are 6-foot-5 or shorter for extended minutes — but they make up for it by running teams off of the three-point line and forcing turnovers with their ball pressure.
So we have a team with really good guard play that can really defend.
The last piece of the puzzle?
Dean Wade.
This is not a name that many people nationally are going to be all that familiar with. He saw limited minutes in Kansas State's tournament run after suffering a foot injury in the Big 12 tournament quarterfinals, and he spent last season playing in a league where he was in the shadow of Kansas, Trae Young, Press Virginia and Texas Tech's rise. But this kid can play. He's 6-foot-10 but shoots 44 percent from three. He can pass the ball, he can move without the ball and he can play the four or the five. If you don't want to believe me, this is what Mo Bamba had to say about him:
"I'd say one of the toughest players that I played against as far as just scouting, like, this was the first player that I looked at as far as tendencies and seeing what he does, is [Kansas State's] Dean Wade. I'm not sure if you guys are familiar with him, but he's really good. He's super talented. He's about 6-9 but can really move, and it was a challenge defensively."
I like it when the dots connect, and, on this Kansas State team, all the dots connect.
It's hard to see them being a total bust this year.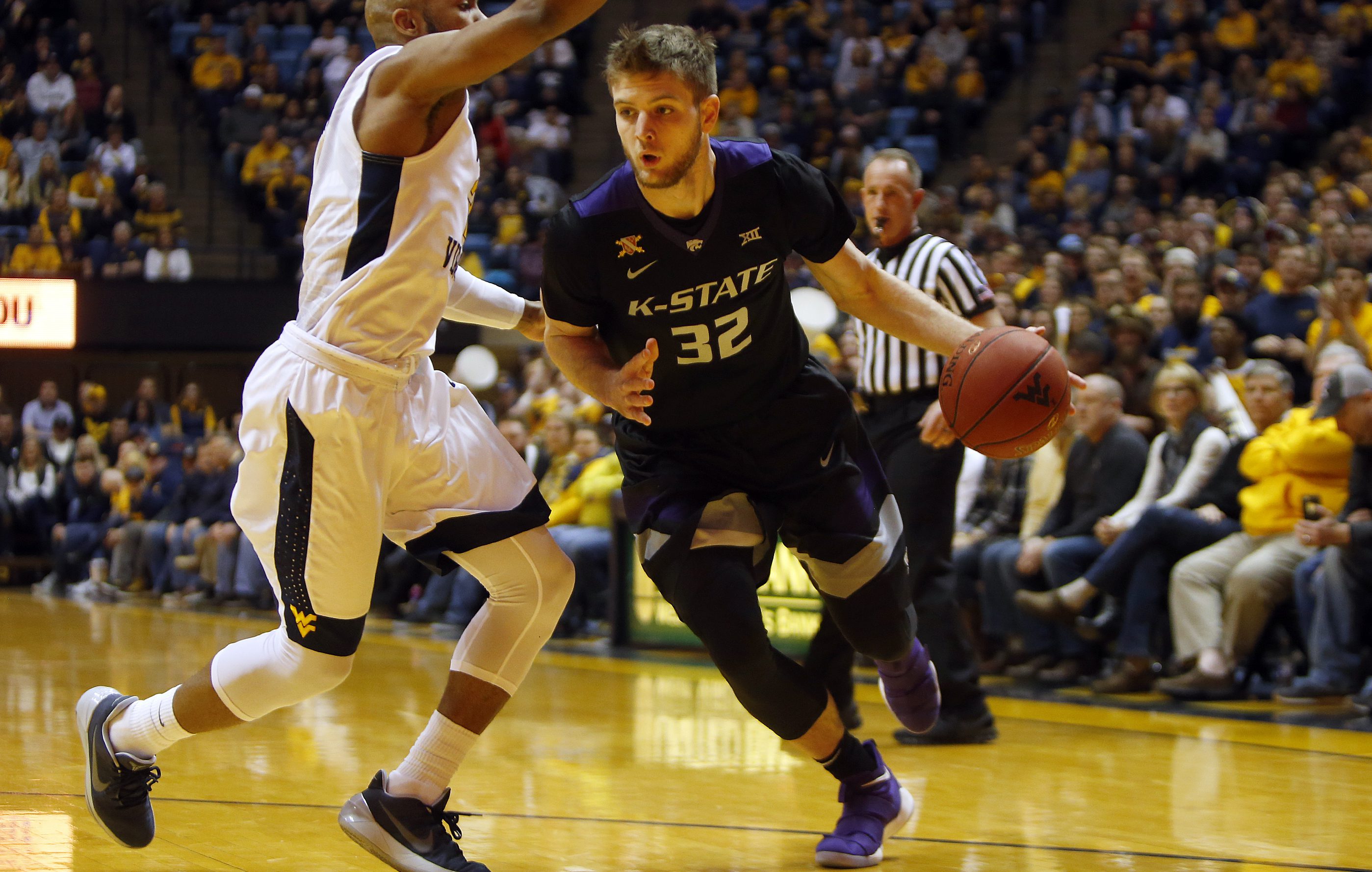 BUT KANSAS STATE IS GOING TO STRUGGLE BECAUSE …
Outside of those three wins in March, Kansas State did nothing that would lead us to believe that they are going to be good enough to be a top 10-15 team in college basketball this season.
They lost seven games to Kansas, West Virginia and Texas Tech last season by an average of 16 points. Their only win over a Big 12 team that finished .500 in league play came when they beat TCU at home, and even that may not technically count; the Horned Frogs went 9-9 in the regular season and then lost their Big 12 tournament opener to Kansas State, dropping them to 9-10 against league foes on the year.
The Wildcats beat Georgia during the SEC/Big 12 Challenge, and that came just two months before Georgia fired head coach Mark Fox. They beat Vanderbilt and Washington State. The best thing you can say about Kansas State's regular season is that they didn't lose at home against anyone outside of the top three in the league, and they managed to pick off Baylor, Texas, Oklahoma State and Iowa State on the road.
Which is fine.
In a year where the Big 12 was as deep as it was, that's enough to get into the NCAA tournament.
But if the Wildcats hadn't advanced to the Elite 8 — hell, if they had lost to Kentucky in the Sweet 16, capping their tournament run at wins over a No. 8 and a No. 16 seed — I'm not sure they'd have the hype they currently have heading into this season …
THE X-FACTOR
… which is why the x-factor for Kansas State isn't so much what they are capable of but rather how they will handle the burden that comes with being targeted.
There are three or four names that can make the claim of being the second-best team in the Big 12 this season, and Kansas State — along with West Virginia, TCU and maybe even Iowa State — are right there in the mix. They are going to enter the season with a very high ranking next to their name. Every game they play, from their opener against Kennesaw State to their trip to the Paradise Jam to a visit to Marquette to a game against Kansas in the Octagon of Doom, will be one of, if not the biggest game that their opponent is going to play.
We've seen teams struggle with this before.
Just last season, Northwestern followed up their first-ever trip to the NCAA tournament with a preseason top 20 ranking and a disastrous season that left them utterly irrelevant by the time that Thanksgiving rolled around.
There's another side of this as well.
Bruce Weber is an underrated coach. He gets a lot of stick for what he's been able to accomplish since he arrived in Manhattan, and I don't think that it is entirely warranted. This is also his seventh season at Kansas State, and the Wildcats have yet to come close to matching what he accomplished in his first season — a 27-8 record, a 14-4 mark in the Big 12 and a No. 4 seed in the NCAA tournament. Prior to last year's Elite 8 run, he had been to just two tournaments in the last four years and was 0-3 in the Big Dance in his Kansas State tenure.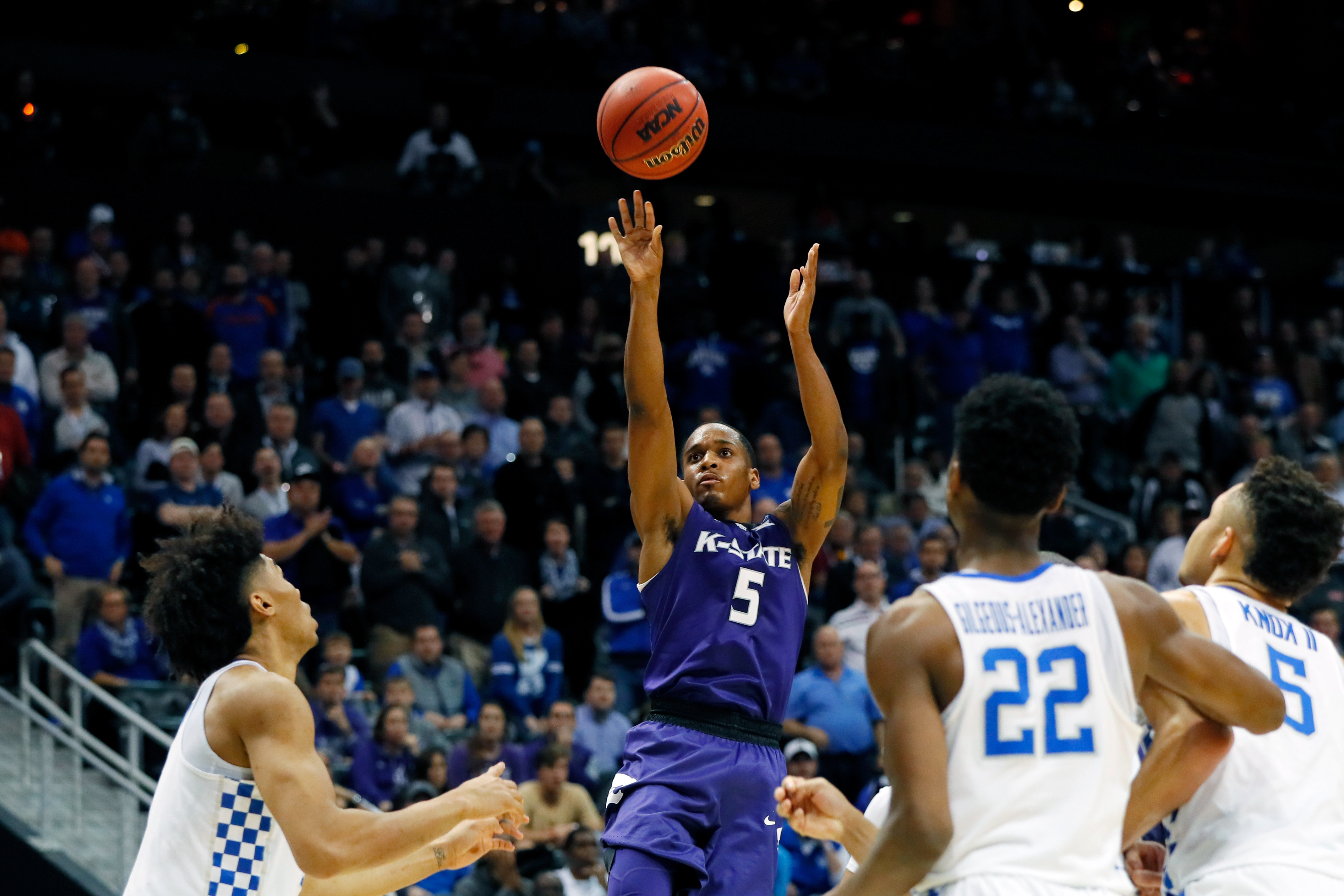 I say all that to say this: The truth is that a coach never really gets off of the hot seat. Once a fan base decides that they want a coach gone, that coach is always one season — hell, one game — away from having people calling for his job. Ask Tom Crean about this.
Seeing how Weber will handle any disappoints, especially those that come early in the season, will be fascinating. The Kansas State fanbase is very well aware of the fact that missing out on Brad
Underwood, an alumnus and a former Frank Martin assistant that has twice changed jobs in the last 30 months, may mean missing out on an elite head coach that would have a reason to wind down his career with them.
The hype for this Kansas State team is very real — we have them 11th nationally, and that likely won't be an outlier — even if there is a chance the team may not be.
What will happen if the Wildcats end up being closer to a borderline top 25 team than a borderline top 10 team? Will Weber be able to get this team to continue to perform if they don't live up to expectations they had no part in creating?
And will that end up being his ultimate downfall?
Kansas State is one of the most interesting teams to follow this season.
2018-19 OUTLOOK
I think Kansas State will be just fine.
They might not end up being the second-best team in the Big 12, but I don't see anyway they aren't right there with the two or three teams that are chasing Kansas. They might not end up being a top two or three seed heading into the NCAA tournament, but I have a hard team seeing them fall past the No. 5-seed line.
This is a veteran group with March experience that defends, that has tough guards and that has two first-team all-Big 12-caliber players, including a potential all-american in Dean Wade.
There floor is quite high, even if there isn't necessarily a Final Four-ceiling with this group.
THE REST OF THE TOP 25
No. 12 Virginia Tech
No. 13 Michigan State
No. 14 Florida State
No. 15 TCU
No. 16 UCLA
No. 17 West Virginia
No. 18 Oregon
No. 19 Syracuse
No. 20 LSU
No. 21 Mississippi State
No. 22 Clemson
No. 23 Michigan
No. 24 N.C. State
No. 25 Marquette