During the 2018-19 college basketball season, we will be taking deeper dives into the betting markets now that sports gambling has been legalized outside of the state of Nevada.
To kick the season off, we are going to break down National Title futures and which bets are worth your time and money. 
Here are the five teams with odds 50:1 or lower that are the easiest to fade during the preseason.
REMINDER: A bet of $100 on +200 odds would win $200. A bet of $100 on +10,000 odds would win $10,000. A bet of $1 on +20,000 would win $200.
NOTE: These odds come via the Westgate Las Vegas Superbook. 
MICHIGAN (+3,000)
Michigan has a chance to be a pretty good team this year. They finished last season as the No. 3 team in KenPom's adjusted defensive efficiency metric, and with all of their best defenders — and defensive coordinator Luke Yaklich — all back, I fully expect them to once again be among the nation's-best defensive teams.
And that's before you factor in John Beilein, who has proven himself to be one of college basketball's best coaches and ruthlessly effective in tournament settings. He's been to the national title game twice. He's won back-to-back Big Ten tournaments. Who can forget the success he had with West Virginia.
So I get it.
I'm just not willing to pay this price.
For starters, the Wolverines are going to enter the season ranked somewhere near the back-end of the top 25 — we have them 23rd — but there are just nine teams with lower odds to win the national title. That's a red flag.
Then you have to factor in the issues I expect the Wolverines to have on the offensive end of the floor. There were long stretches of last season where Michigan's offense was painful to watch, and this offseason they parted ways with their three-best offensive weapons — Mo Wagner, Muhammad-Ali Abdur-Rahkman and Duncan Robinson. That means that they are going to have to be carried offensively by players that have either failed to provide they can handle that kind of load (Zavier Simpson, Charles Matthews) or by youngsters that haven't proven themselves at this level yet (Jordan Poole, Isaiah Livers).
While it is important to be a good defensive team if you want to have success in March, you are much more likely to make a Final Four or national title run with an elite offense and a good-enough-defense than vice versa. I did a study on this subject. You can see the results here and here.
So I would stay away from Michigan, particularly at these odds.
UCLA (+3,000)
Even before the injuries that ravaged their bench, the Bruins were a team that I had no interest in. This is a program that has played precisely zero defense in the Steve Alford era, and they are entering a season where their three best players aren't exactly know for their effort on the defensive end of the floor and where issues may arise over whose team this is, Kris Wilkes or Jaylen Hands.
That was before we found out that Alex Olesinki had injured his foot and will miss at least a couple of months, Shareef O'Neal will miss the season due to a previously-undiagnosed heart ailment and Tyger Campbell — the one steadying presence that the Bruins had in their backcourt — had torn his ACL.
I expect the odds here to adjust eventually, but as it currently stands, betting on UCLA to win a national title when they have the tenth-lowest odds is giving money away. If that's what you're looking to do, I'll send you my Venmo. Your money will be put to better use that way.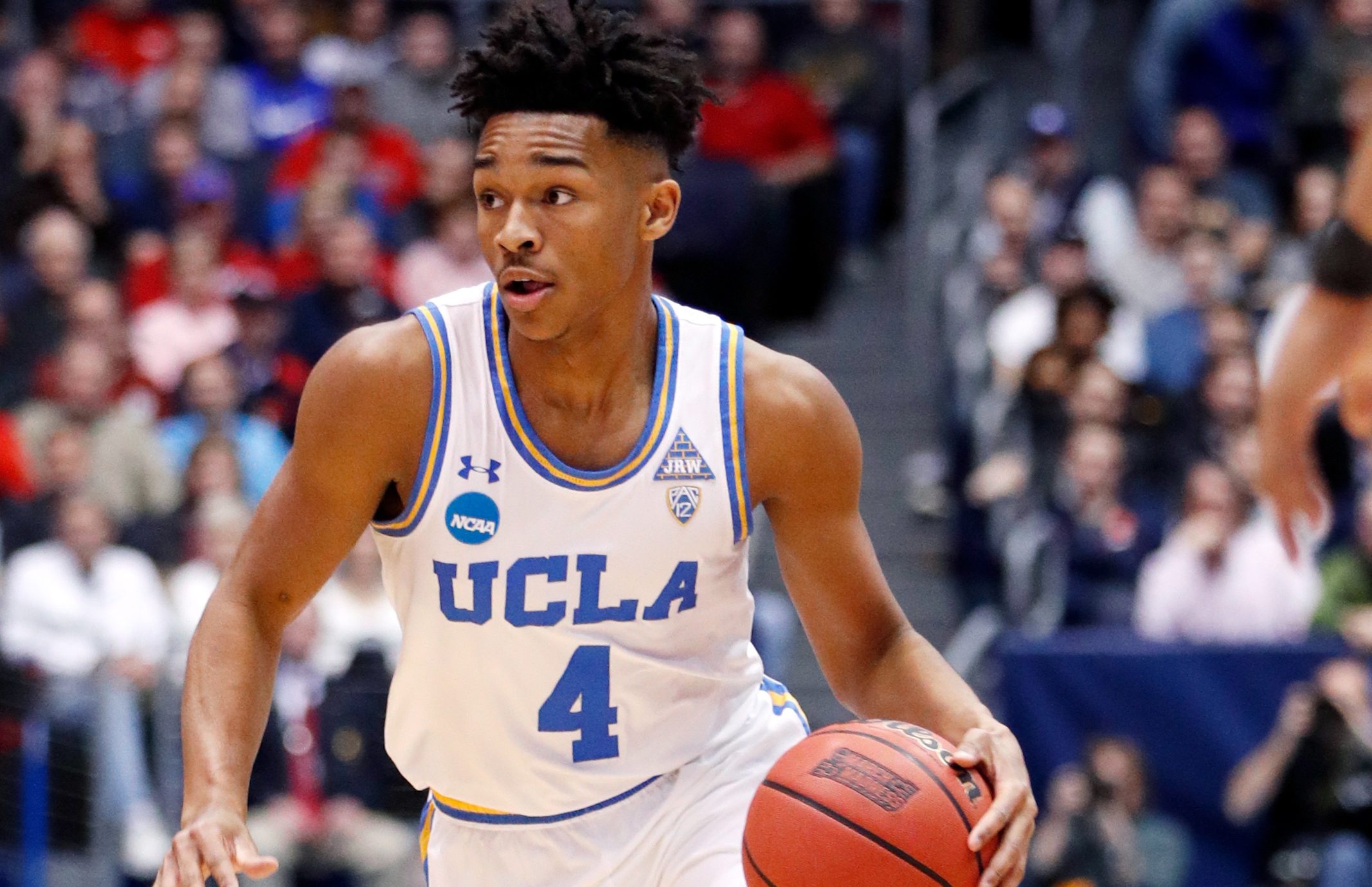 OREGON (+2,000)
According to the Westgate's oddsmakers, Oregon is the seventh-most likely team in college basketball to win the national title.
Seventh!
I'm a fan of Dana Altman and I think that this Oregon team does have some talent — they should be one of the two-best teams in the Pac-12 this season — but seventh?
That is a steep price to pay for a team that undeniably has flaws.
This is one of the youngest teams that Altman will have coached at Oregon. As much respect as I respect Payton Pritchard, he's not exactly the kind of lead guard that Altman has thrived with in the past, and neither are Altman's wings; Louis King might be able to fill that Dillon Brooks' role, but that is a big ask from a freshman.
That's not the biggest issue I have, however.
The reason that Oregon is regarded this highly likely has to do with the fact that they landed Bol Bol, a top five recruit in the class and a potential top ten pick in the 2019 NBA Draft. But I have real concerns over his effectiveness at the college level — both due to who he is as a player and his fit in the Oregon system. There's a lot to unpack there (I go through it all in detail here) but it should be enough to scare you off the Ducks when the payoff you're getting is only 20:1.
INDIANA (+4,000)
I actually like this Indiana team this season. Romeo Langford will likely be the best freshman in the Big Ten. He is a potential all-league player, as is senior forward Juwan Morgan. They have some length and athleticism, giving them the kind of roster that head coach Archie Miller typically has success with. Point guard play is going to be a question mark, but at (+20,000), the Hoosiers were a great bet.
The problem is that Indiana is no longer (+20,000) to win the national title.
After the Hoosiers landed Langford's commitment in late-April and Morgan announced that he was returning to school in late-May, their odds dropped all the way to (+4,000). That puts them at the 15th-most likely team to win the national title, at least according to the bookmakers at the Westgate.
I'll pass.
WICHITA STATE (+4,000)
Simply put, this is just a terrible line, and not in the way that we want to exploit. Wichita State is a good program that has had success in the NCAA tournament in the past and the kind of name recognition that goes beyond their place in college basketball's hierarchy, but it would be (ahem) shocking if this was the year that the Shockers were to cut down the nets.
They lose nine of their top 11 scorers and 89 percent of their minutes played from last season, and none of the kids they have coming into the program this season are the kind of impact recruits that can dig them out of a rebuilding season. Gregg Marshall is Gregg Marshall, so anything is possible, but I will say that people around the AAC that I've spoken to expect them to finish in the bottom four of their league standings.
There are only 14 teams with lower odds to win the title.
I'd take Wichita State (+4,000) to get a bid to the NCAA tournament. I don't know if there is a line that would get me to bet on them to win the national title.