Beginning in September and running up until November 6th, the first day of the season, College Basketball Talk will be unveiling the 2018-2019 NBCSports.com college hoops preview package.
Every day at Noon ET, we will be releasing an in-depth preview of one member of our Preseason Top 25.
Today we dive into No. 14 Florida State.
---
It wasn't but six years ago that Florida State had a reputation for playing some of the ugliest basketball imaginable.
Leonard Hamilton's program had gone through a four-year stretch where they never finished outside the top ten in KenPom's adjusted defensive efficiency metric while managing to find a way to finish no better than 89th in any of those four years; three of the four they couldn't crack the top 115.
While the basketball world at-large was trending smaller and towards more skilled players at every position, it seemed like Hamilton was recruiting bigger and bigger players every season. It was as if more height and more athleticism at every spot on the floor would help them beat smaller, more skilled teams.
It helped them win games even if it was a misery to watch. They reached the NCAA tournament every year from 2009-2012 before diving headfirst into a four-year tournament drought. In the last three years, however, things have started to change. Hamilton has put a priority on recruiting switchable pieces that actually have some semblance of offensive ability, and it's paid off.
The last three years, the team has finished top 50 nationally in both tempo and adjusted offensive efficiency, according to KenPom. In each of the last two seasons, the Seminoles have reached the NCAA tournament and won a game, which includes last year's run to the Elite 8.
And this year, Hamilton has a roster at his disposal that brings back the majority of the important pieces from last year's run, including a pair of sophomores primed for big years.
What that all means is that Florida State has the makings of being a top 15 team with a very real chance of getting back to the Elite 8 once again.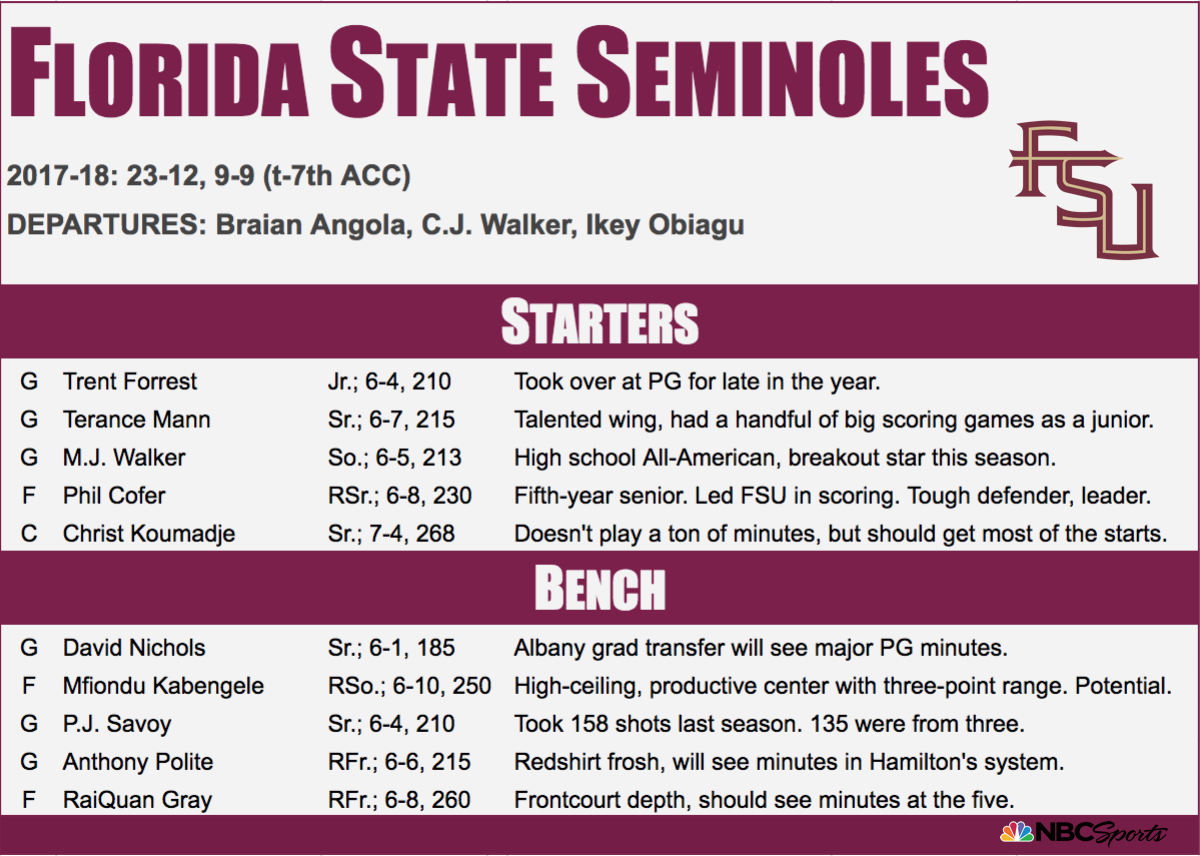 FLORIDA STATE WILL BE GOOD BECAUSE …
Leonard Hamilton returns essentially everyone of significance from a team that won 23 games and reached the Elite 8, coming within four points of beating Michigan and getting to the Final Four.
The big news was Phil Cofer's return. A tough, athletic 6-foot-8 forward, Cofer is a fifth-year senior that was given a waiver from the NCAA for this season. He led the Seminoles in scoring last year and is the perfect fit for the positionless, aggressive style of defense that Hamilton has his guys playing. He's listed at 230 pounds and has been a four for the majority of his career, but not only is he versatile enough to defend perimeter players, he shot 37.5 percent from three last season. The times when he is on the floor with Mfiondu Kabengele — more on him, and M.J. Walker, below — the Seminoles become really, really hard to guard.
Walker himself was a key returnee, as he is the kind of talent that had the potential of being a one-and-done player. He should step into a bigger role this season as he fills the void left by Braian Angola — again, more on that below.
Terance Mann is probably the most well-known name on the Seminoles, as he scored 18 points in the rout of Gonzaga in the Sweet 16 and popped off for 20 points multiple times last season. He's probably Florida State's most dynamic scorer and, along with Cofer, the guy that allows them to play the way they do defensively.
The biggest question mark is going to be at the point guard spot, as C.J. Walker, who started 34 games, transferred out of the program. But with Trent Forrest, who was arguably better by the end of the year, back and Albany grad transfer David Nichols joining the fray, it should work out just fine.
The bigger picture here is that this is less about the individual names. Florida State didn't make their Elite 8 run because they were more talented than the teams they beat, per se. They made that run because they have a bunch of good players on their roster that all fit into — and buy into — the way that Hamilton wants to do things, and when that is the case, teams tend to have success.
And with all of those pieces returning, it's hard to picture a scenario where it doesn't pay off.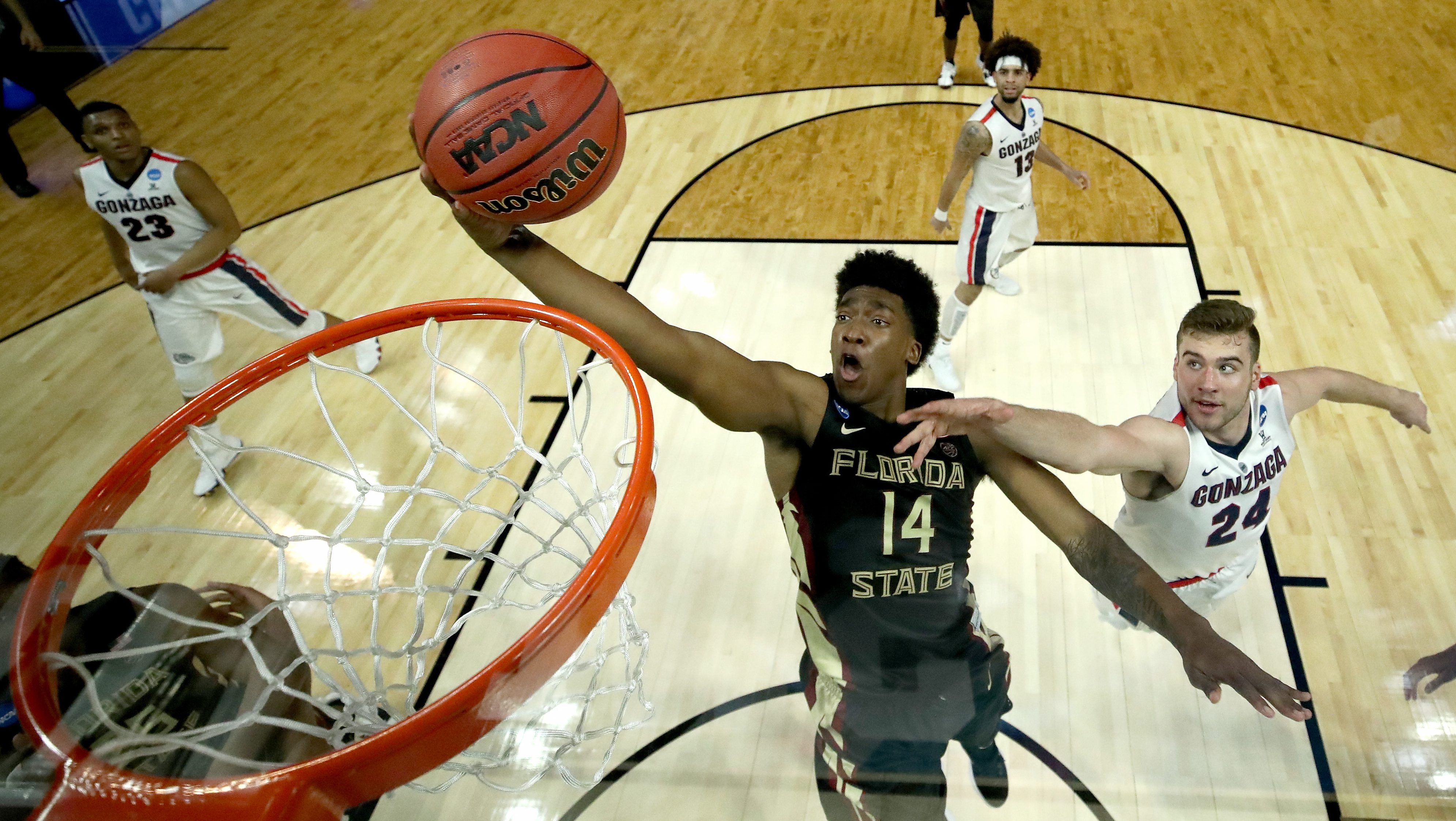 BUT FLORIDA STATE IS GOING TO STRUGGLE BECAUSE …
Part of me feels like the Seminoles are getting ranked this high because they got hot at the right time in March.
At no point during the 2017-18 season did Florida State seem like a top 25 team. They ended up earning a No. 9 seed in the tournament which, at the time, was somewhat headscratching; they felt closer to the bubble than the committee ended up seeding them after entering the tournament with a 20-11 record. They went 11-11 after a 9-0 start to the season and finished with a losing recorded against ACC foes after flaming out in the first round of the ACC tournament against Louisville.
Put another way, Florida State was fine last season. They were good enough to earn a bid to the Big Dance and then caught fire for a two-week stretch that brought them to within four points of getting to the Final Four. It's not all that different from the run that Kansas State or Loyola-Chicago made.
Which leads me to this season.
If the Seminoles are losing one of their top three scorers as well as the player that spent essentially the entire season starting at the point from a team that was never that great to start with, is that enough for us to pencil them in for a jump from just outside top 25 to inside the top 15?
Probably.
But it's not enough to take the possibility of another 9-9 run through the ACC gauntlet out of the picture.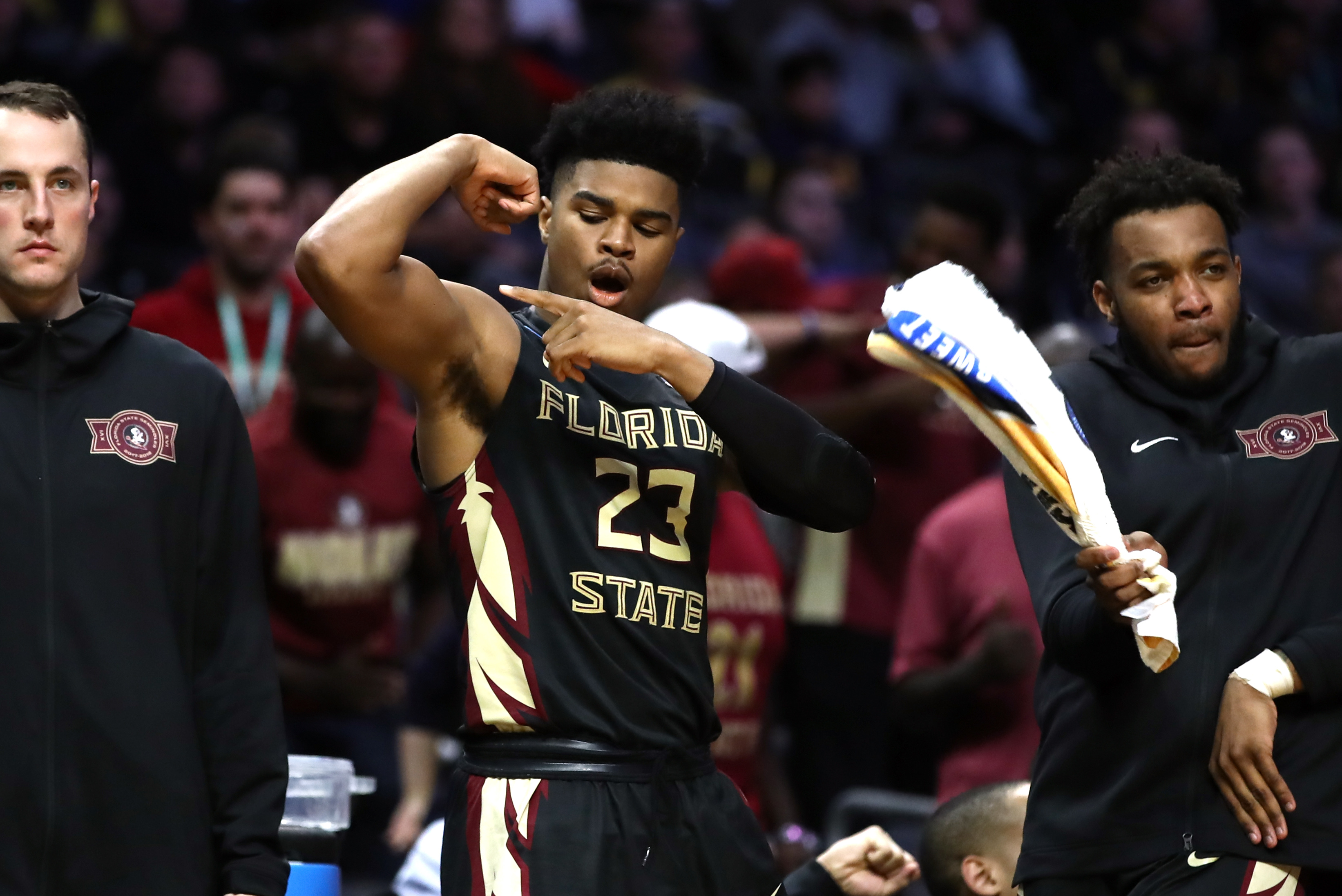 THE X-FACTOR
If Florida State is going to make the leap from tournament team to Final Four threat, the change is going to have to come from someone currently on the roster. Hamilton only landed one recruit in the Class of 2018 in Devin Vassell, and neither he nor the two redshirt freshmen on the roster — Anthony Polite and RaiQuan Gray — are expected to be more than bench pieces this season.
There are no reinforcements coming in the way of new additions.
But that doesn't mean the Seminoles will be without an injection of talent, and that is because a pair of sophomores currently on the roster — M.J. Walker and Mfiondu Kabengele — are in line for breakout seasons.
Walker is the most intriguing name here. A former five-star recruit that was played in the McDonald's All-American game, Walker is a powerfully athletic, 6-foot-5 wing that had a reputation for being a bucket-getter coming out of high school. A former four-star recruit as a football player, Walker is the perfect fit for the way that Hamilton is going to play this season, and he should be able to make up for what the Seminoles are losing in Braiain Angola.
Once again, there will be two wings on this team capable of going for 25 points on any given night, and that is exactly what Florida State needs with the way that they play.
Kabengele might actually be more interesting here. He's 6-foot-10 with long arms and a sturdy frame, meaning that he can place the five for Florida State. In limited minutes last season he proved himself a capable shot-blocker, an excellent rebounder and a guy that can make threes; he shot 38.5 percent on limited attempts. A productive scorer despite getting just 14 minutes a night, he should see more time this year with Ikey Obiagu transferring, and this is probably a good thing for the Seminoles. Kabengele has legitimate NBA upside, and it should benefit them to have him on the floor more.
These two are where the difference will be made.
We know what we are going to get out of seniors Mann, Koumadje and Cofer.
What we don't know yet is what these two sophomores will turn into. Both have all-ACC upside and if they get close to that potential, then this top 15 ranking for Florida State will look savvy.
2018-19 OUTLOOK
Florida State is one of the more difficult teams for me to project this season.
In all honesty I wasn't that enamored with them last year. They were fine, and winning a couple games over Missouri, Xavier and Gonzaga during the tournament doesn't drastically change the way that I think about the whole of their 2017-18 season.
The continuity carried over by returning so many key pieces is going to be big, as is any improvement that will be made by Walker and Kabengele. The bare minimum this season should be a trip to the 2019 NCAA Tournament. There's upside, but I tend to think that ranking them 14th is the high-end of their range of outcomes.
THE REST OF THE TOP 25
No. 15 TCU
No. 16 UCLA
No. 17 West Virginia
No. 18 Oregon
No. 19 Syracuse
No. 20 LSU
No. 21 Mississippi State
No. 22 Clemson
No. 23 Michigan
No. 24 N.C. State
No. 25 Marquette