Recruiting the transfer market has become as important to building a successful college basketball program as recruiting the next crop of high school freshmen.
And this season is the perfect example.
The No. 1 team in the NBC Sports Preseason Top 25 will likely feature a leading scorer that spent last season redshirting after transferring from Memphis, and three of the top four teams in the country will features transfers prominently in their rotation.
It's the way the business works these days.
With that in mind, let's dive into the most important, influential and impactful transfers for the 2018-19 season.
---
---
1. Dedric Lawson, K.J. Lawson and Charlie Moore, Kansas (via Memphis and Cal): For the second consecutive year, the Jayhawks top the transfer list with three impact players. The Lawson brother coming from Memphis was the big coup. Dedric has the chance to be an All-American while K.J. was also a double-figure scorer during his final season with the Tigers. Although freshmen like Quentin Grimes and Devon Dotson have a ton of hype, Moore is the most experienced option at point guard after a strong freshman season at Cal.
2. C.J. Bryce, Devon Daniels, Blake Harris, Eric Lockett, Wyatt Walker, N.C. State (via UNC Greensboro, Utah, Missouri, FIU and Samford): After a surprising NCAA tournament appearance in his first year, head coach Kevin Keatts brought in tons of reinforcements. Bryce and Daniels have a chance to make a huge impact in Keatts' guard-heavy lineup as both sat out last season and practiced with the team. Harris received a waiver to play right away, as he should help at point, while Lockett adds some scoring pop off of the bench. Walker provides N.C. State with an experienced body on the interior as he adds rebounding to the equation.
3. Brandon Clarke and Geno Crandall, Gonzaga (via San Jose State and North Dakota): Gonzaga has title aspirations this season as they're hoping this pair of transfers can help. Clarke sat out last season with the Bulldogs as the freakishly athletic forward put up big numbers during his time at San Jose State. If Clarke shows more perimeter skill than the past then Gonzaga will have one of the nation's best frontcourts. Crandall adds to Gonzaga's wealth of riches as he gives the team another experienced backcourt presence. The North Dakota transfer has started 90 games in his career as he was a double-figure scorer.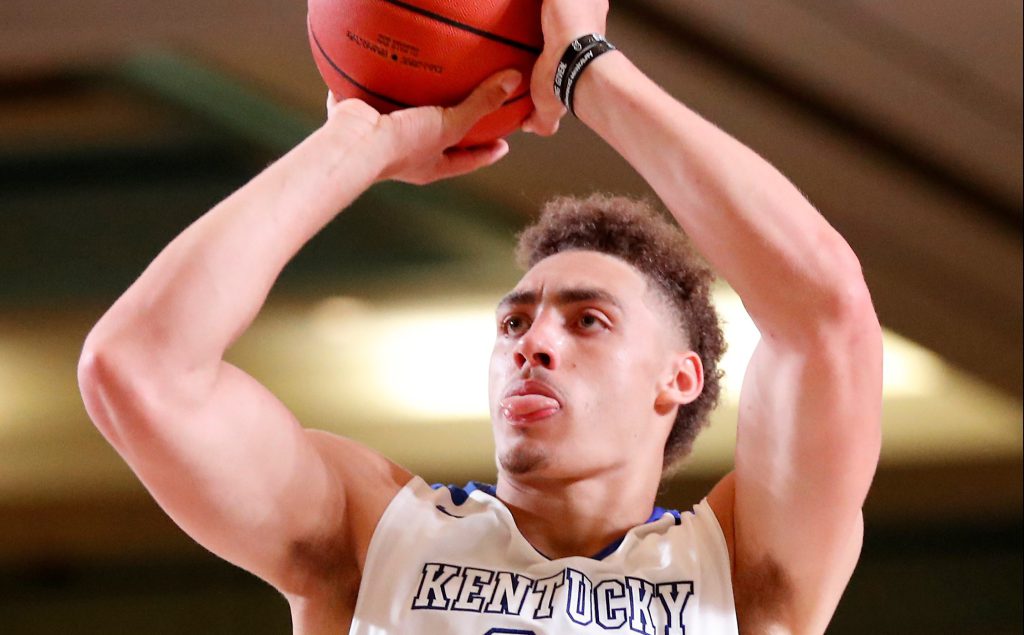 4. Reid Travis, Kentucky (via Stanford): John Calipari usually reloads his roster with five-star freshmen. For this offseason, he also used the grad transfer market. Kentucky ended up with Travis, a former McDonald's All-American and the best player available during this offseason transfer market. A double-double threat and potential All-American, Travis gives Kentucky veteran experience on a pretty young roster. The big questions will be how Travis acclimated with a deep Wildcat frontline and how he handles the big-game pressure of playing at Kentucky.
5. Mario Kegler and Makai Mason, Baylor (via Mississippi State and Yale): The Bears desperately need a go-to scorer as they're hoping this duo can provide huge production. The 6-foot-7 Kegler is trying to revitalize his career as the former top-50 recruit never found his footing in the SEC. If Mason can stay healthy after two straight seasons of injury, then he'll give a big lift to Baylor's perimeter group. The Bears are hoping for many games like the 31 points Mason dropped on Baylor during the 2016 NCAA tournament.
6. Joseph Chartouny and Ed Morrow, Marquette (via Fordham and Nebraska): Expectations are high for the Golden Eagles this season as these two transfers are part of the reason why. After losing high-scoring guard Andrew Rowsey, Marquette reloads with Chartouny, as the grad transfer should be better on the defensive end. Morrow sat out last season after coming in from Nebraska as he gives the Golden Eagles a versatile frontcourt player who can score, rebound and defend the rim. A sluggish defensive team a season ago, Chartouny and Morrow should help in that department.
7. Mikey Dixon, Mustapha Heron and Sedee Keita, St. John's (via Quinnipiac, Auburn and South Carolina): This ranking is contingent on Heron being immediately eligible to play this season as he was one of the premier transfers to pop up this offseason. With Heron, St. John's is a potential NCAA tournament team, as his scoring would make the Red Storm a potentially dynamic offense. Dixon in another promising perimeter piece as he was the MAAC Freshman of the Year when he last played. Keita has Final Four experience with South Carolina as he'll help on the interior.
8. Matt Mooney and Tariq Owens, Texas Tech (via South Dakota and St. John's): The Red Raiders lost a lot from an Elite Eight team but these two grad transfers should provide a lift. Likely starting on the interior, Owens led the Big East in blocked shots last season as he can produce on both ends. Mooney was one of the most sought-after players on the transfer market after averaging 18.7 points per game last season. Like Owens, Mooney should find himself in a role with heavy minutes.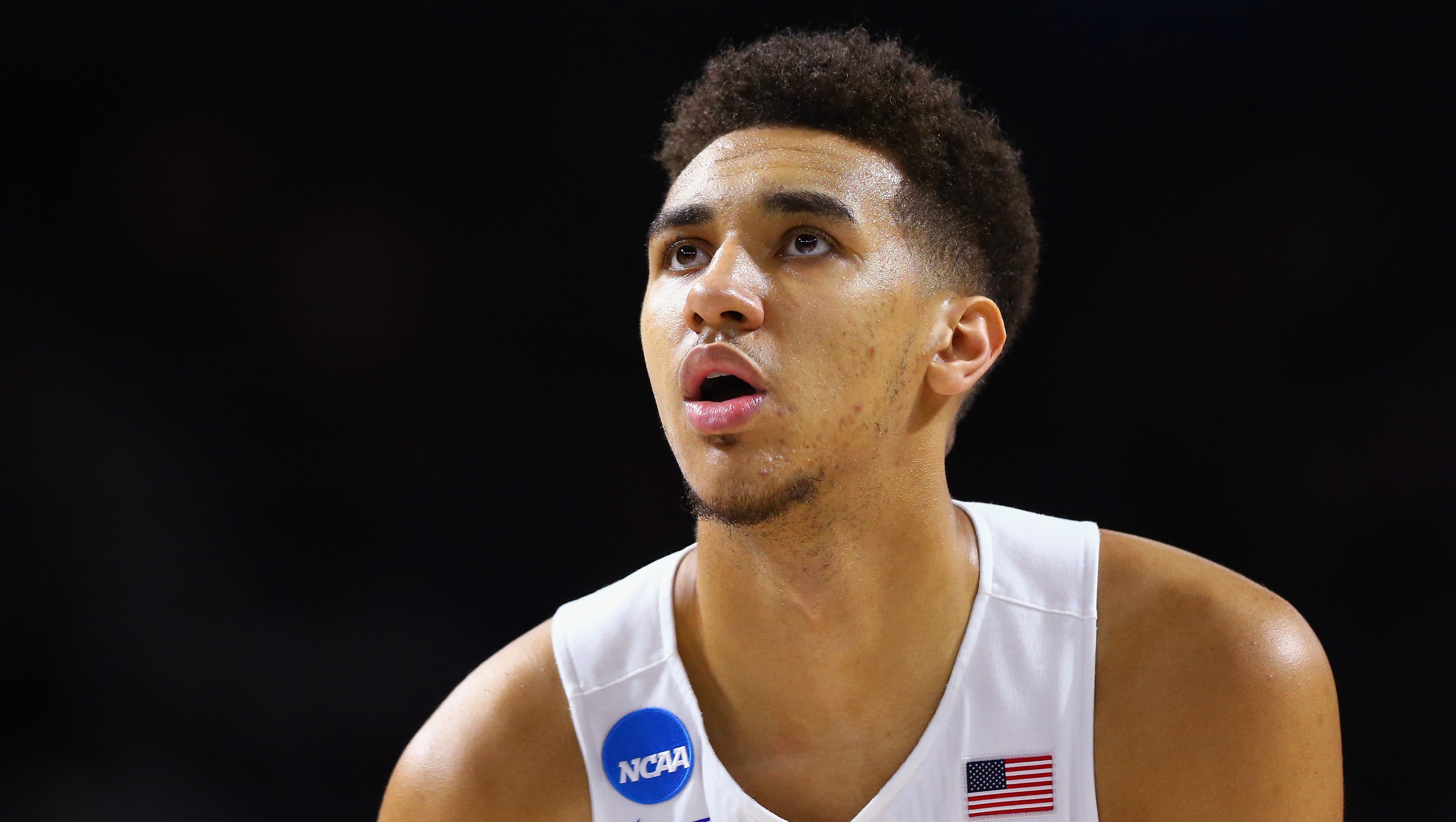 9. Justin Coleman, Chase Jeter and Ryan Luther, Arizona (via Samford, Duke and Pitt): With the FBI scandal shaking up Arizona's excellent recent high school recruiting, they needed to turn to the transfer market more than usual. Jeter sat out last season, as the former McDonald's All-American will be asked to help replace Deandre Ayton and Dusan Ristic. Luther has had difficulty staying on the floor, but when he's healthy, he's a double-double threat who already achieved success in the ACC. Coleman gives Arizona a veteran floor leader who should help set up others while providing overall stability.
10. Akoy Agau, Christian Cunningham, Steven Enoch, Khwan Fore, Louisville (via SMU, Samford, UConn and Richmond): With new head coach Chris Mack needing bodies quickly, he was able to land three grad transfers while also retaining Enoch — who sat out last season due to NCAA transfer rules. Enoch and Agau will help an inexperienced frontcourt while Cunningham and Fore provide some stability on the perimeter. Being a young team, Louisville needs these transfers to provide leadership as much as production.
11. Kyle Castlin, Zach Hankins and Ryan Welage, Xavier (via Columbia, Ferris State and San Jose State): With Chris Mack leaving for Louisville, and Travis Steele inheriting the reigns to the program, Xavier needed some additional bodies for next season. The Musketeers did a great job in landing three quality grad transfers. Hankins comes from the DII ranks, but don't be fooled by the lower level of ball — he worked out for multiple NBA teams during the draft process before pulling his name out. Welage put up big scoring numbers for a bad San Jose State team as his floor-spacing at 6-foot-10 should help Xavier. And Castlin provides some additional perimeter help as he was a double-figure scorer during his final season at Columbia.
12. Quincy McKnight and Taurean Thompson, Seton Hall (via Sacred Heart and Syracuse): The Pirates lost a strong senior core that helped them make three straight NCAA tournament appearances. They've reloaded with two key transfers who sat out for them last season. A high-scoring guard who thrived during his sophomore season at Sacred Heart, McKnight can help replace Khadeen Carrington. Thompson had some strong moments during his freshman season with the Orange as his motor and scoring ability will help offset Angel Delgado's production.
OTHER NAMES TO KNOW
Ehab Amin, Oregon (via Texas A&M Corpus-Christi): Originally at Nevada before the Martin twins made a surprising return, Amin was college basketball's leader in steals when he last played two seasons ago. The do-it-all guard should give Oregon more of a defensive presence with its perimeter rotation.
Paris Austin, Cal (via Boise State): A true point guard who can score in double-figures or set up others, Austin will likely take the lead guard responsibilities for the Bears this season. Austin can attack the paint at will, but he'll need to shoot better from the perimeter.
Kavell Bigby-Williams, LSU (via Oregon): Replacing an entire starting frontcourt, LSU has a lot of new pieces coming in. While top-30 freshmen like Naz Reid and Emmitt Williams have received most of the attention, Bigby-Williams is a shot-blocking fifth-year senior who gives Final Four experience to a young rotation.
Ryan Boudreaux, Purdue (via Dartmouth): The rare graduate transfer with two years of eligibility left, Boudreaux was a huge coup for the Boilermakers after he decommitted from Xavier. A double-double threat who can also space the floor in the front court, Boudreaux should help replace Vincent Edwards.
Carlton Bragg and Vance Jackson, New Mexico (via Arizona State and UConn): The Lobos made a splash with some high-profile transfers from power conferences. Bragg has already made stops at Kansas and Arizona State as the former Burger Boy has an immense amount of talent that hasn't shown through at the college level. Jackson is a floor-spacing forward who should be more comfortable playing in the Mountain West. New Mexico was also hoping for JaQuan Lyle to help at guard, but he's been lost to a season-ending injury.
Aaron Calixte and Miles Reynolds, Oklahoma (via Maine and Pacific): Now that Trae Young has moved on, the Sooners desperately need help on the perimeter as they brought in two grad transfers. Calixte should handle the main point responsibilities while Reynolds is an experienced combo guard.
Tre Campbell, South Carolina (via Georgetown): South Carolina's sticky situation at point guard should improve with Campbell at the helm as the Gamecocks could not find any stability at the position last season. Campbell's play at point should also allow Hassani Gravett to play more off the ball.
Connor Cashaw and Damien Jefferson, Creighton (via Rice and New Mexico): Since the Bluejays lost so much from last season, they needed some help. Cashaw played heavy minutes the past three seasons at Rice as he'll be counted on to provide some scoring. Jefferson sat out last season as he helps with athleticism and positional versatility.
Zylan Cheatham and Rob Edwards, Arizona State (via San Diego State and Cleveland State): Both of these transfers should make an impact immediately for the Sun Devils. Thin in the frontcourt a year ago, Cheatham is a mega athlete who can score and rebound. While Arizona State can't replace the scoring and senior leadership of their departed backcourt, Edwards is a natural scorer at the two who should get plenty of chances to shoot.
Jalen Coleman-Lands and Femi Olujobi, DePaul (via Illinois and North Carolina A&T): A former top-50 prospect, Coleman-Lands gives the Blue Demons a talented perimeter scorer who should compliment Max Strus and Eli Cain well. For the second straight season, DePaul turns to the grad transfer market for a big man the second straight year as Olujobi led North Carolina A&T in scoring and rebounding last season.
Joe Cremo, Villanova (via Albany): Once Villanova lost so many weapons to the NBA draft, they needed to reload. Cremo, a grad transfer guard who put up 17.8 points per game while shooting 45 percent from three last season, should be a major addition.
Mike Cunningham, Curtis Jones, Michael Weathers, Oklahoma State (via USC Upstate, Indiana and Miami (Ohio)): This is a fascinating group of transfers that should play a big role in Oklahoma State's season. Cunningham is a grad transfer point with an ability to score while Jones is a former top-100 prospect who is eligible in mid-December. Weathers could wind up being the Cowboys' best player. The former MAC Freshman of the Year did it all for the RedHawks. Unfortunately for Oklahoma State, Weathers is also suspended indefinitely for the moment.
Samir Doughty, Auburn (via Auburn): The Tigers have high hopes after last season's success as Doughty should reinforce Auburn's bench. A versatile guard who can play multiple spots, Doughty helps offset the loss of Mustapha Heron.
Juwan Durham, Notre Dame (via UConn): If the 6-foot-11 Durham can stay healthy and regain his former form as a top-50 prospect, then the Irish will have found themselves some major help inside. Durham played with Notre Dame during a summer exhibition tour, so that's a positive sign.
Malik Ellison and Sidy N'Dir, Pitt (via St. John's and New Mexico State): New head coach Jeff Capel desperately needed bodies (and experience) as he turned to Ellison and N'Dir. Ellison has already been named a team captain as he should do a bit of everything. N'Dir ran point for a 28-win New Mexico State team last season while playing stellar defense.
Brison Gresham and DeJon Jarreau, Houston (via UMass): The rare package deal who stuck together in recruiting (and transferring) these Louisiana natives give the Cougars athleticism and versatility. Jarreau, in particular, has a chance to make a major impact.
Elijah Hughes, Syracuse (via East Carolina): Lacking depth and offensive firepower last season, this 6-foot-6 wing shooter should help the Orange's bench. Hughes has the reputation for being a decent shooter but needs to improve his percentages from his freshman season.
Tramaine Isabell Jr., Luis Santos and Dion Wiley, Saint Louis (via Drexel, South Florida and Maryland): Three transfers should help the Billikens as they attempt to make a major move in the A-10. Isabell put up big numbers at point guard for Drexel last season while Santos and Wiley help with rotational depth.
Michael Jacobson and Marial Shayok, Iowa State (via Nebraska and Virginia): The Cyclones add two veteran transfers from high-major programs. Jacobsen should help bolster a young frontcourt. Shayok has a chance to surprise as he plays in a more uptempo offense after three seasons at Virginia.
Jazz Johnson, Trey Porter, Tre'Shawn Thurman and Nisre Zouzoua, Nevada (via Portland, Old Dominion, Omaha and Bryant): Nevada shouldn't have any issues with depth this season after they cleaned up on transfers. While last season's team barely used the bench, now the Wolf Pack have more weapons than they know what to do with. Johnson and Zouzoua give Nevada additional perimeter shooting while Porter and Thurman help the frontcourt rotation.
Zach Johnson, Miami (via Florida Gulf Coast): Offsetting the loss of Bruce Brown, Ja'Quan Newton and Lonnie Walker will be next to impossible. Thankfully for the Hurricanes, they found help just North in the form of Johnson, a scorer who can help at both guard spots.
Tevin Mack, Alabama (via Texas): A former leading scorer at Texas, Alabama is hoping Mack can help with some of Collin Sexton's lost production. The 6-foot-6 wing can put up big scoring totals. He also had discipline issues with the Longhorns as he was suspended multiple times.
Christian Mekowulu and Josh Nebo, Texas A&M (via Tennessee State and St. Francis (PA)): Gutted with frontcourt losses from last season, the Aggies did an admirable job of finding some suitable mid-major transfers. Mekowulu is the reigning Ohio Valley Conference Defensive Player of the Year while Nebo was the Northeast Conference Defensive Player of the Year when he last played in 2016-17. Nebo is the big man with more offensive upside of the duo as he could end up averaging double-figures.
David Nichols, Florida State (via Albany): With the loss of point guard C.J. Walker to transfer, the Seminoles needed help on the perimeter. Enter Nichols, a talented lead guard who put up numbers across the board the past two seasons with Albany.
Collin Smith, UCF (via George Washington): The Knights are hoping to make an NCAA tournament run this season as the 6-foot-11 Smith is another frontcourt depth piece. With UCF battling injuries to big man Tacko Fall last year, Smith also provides an excellent insurance policy.
Ryan Taylor and A.J. Turner Northwestern (via Evansville and Boston College): With the loss of Bryant McIntosh and Scottie Lindsay, the Wildcats desperately needed an infusion of perimeter scoring. Enter Taylor and Turner, as both transfers should be able to put up points while giving Northwestern some size on the perimeter.
Jordan Tucker, Butler (via Duke): Eligible after the first semester, the former top-50 prospect is hoping to find more stable playing time with the Bulldogs. A perimeter shooter with size, Tucker's style of play should fit in well at Butler.
Javan White, Clemson (via Oral Roberts): The Tigers add some muscle on the interior as the 6-foot-10 White was a major double-double threat at Oral Roberts last year. Elijah Thomas and Aamir Simms are both returning starters, but White gives Clemson some insurance.
Keyshawn Woods, Ohio State (via Wake Forest): After losing multiple starters on the perimeter, the ACC veteran steps in to fill some of the void. A 42 percent career three-point shooter, Woods gives a young Ohio State team a veteran presence.