Beginning in September and running up until November 6th, the first day of the season, College Basketball Talk will be unveiling the 2018-2019 NBCSports.com college hoops preview package.
Every day at Noon ET, we will be releasing an in-depth preview of one member of our Preseason Top 25.
Today we dive into No. 16 UCLA.
---
Steve Alford's tenure with the Bruins has been a weird one, to say the least.
The former Indiana Hoosier is heading into his sixth season as the head coach of the most storied college basketball program in the history of the sport. He's been to four NCAA tournament in five years, he reached the Sweet 16 in three of those four trips to the tournament, he spent a good three or four years dominating the southern California recruiting scene and he spent one year — the season with Lonzo Ball on his roster — as the most entertaining team in the country to watch.
And yet, the UCLA fanbase has seemed perennially disgruntled. We're two-and-a-half years removed from someone flying a plane over the UCLA campus with a banner that read "Fire Alford". That season led to Alford giving back a contract extension, and the reasons why all of that happened are complicated.
Alford was derided for four years for playing what fans believed was "Daddy Ball", giving his son, Bryce, free reign over his offense while his more talented teammates were asked to accept lesser roles. Then there was the whole ordeal with the Ball family, from LaVar completing overshadowing Lonzo's memorable freshman season to LiAngelo's arrest in China and subsequent separation from the program.
And that's really just scratching the surface. Those three trips to the Sweet 16 gloss over the fact that just about every year Alford has had in Westwood, the Bruins have failed to live up to expectations. Even the year Lonzo was on campus, UCLA finished the regular season third in the Pac-12. That's before you get to the simple fact that Alford has not been able to find a way to get his UCLA teams to defend, or that he's lost his grip on LA's fertile recruiting grounds.
Put it all together, and we are at what feels like something of a crossroads for the Alford era in UCLA.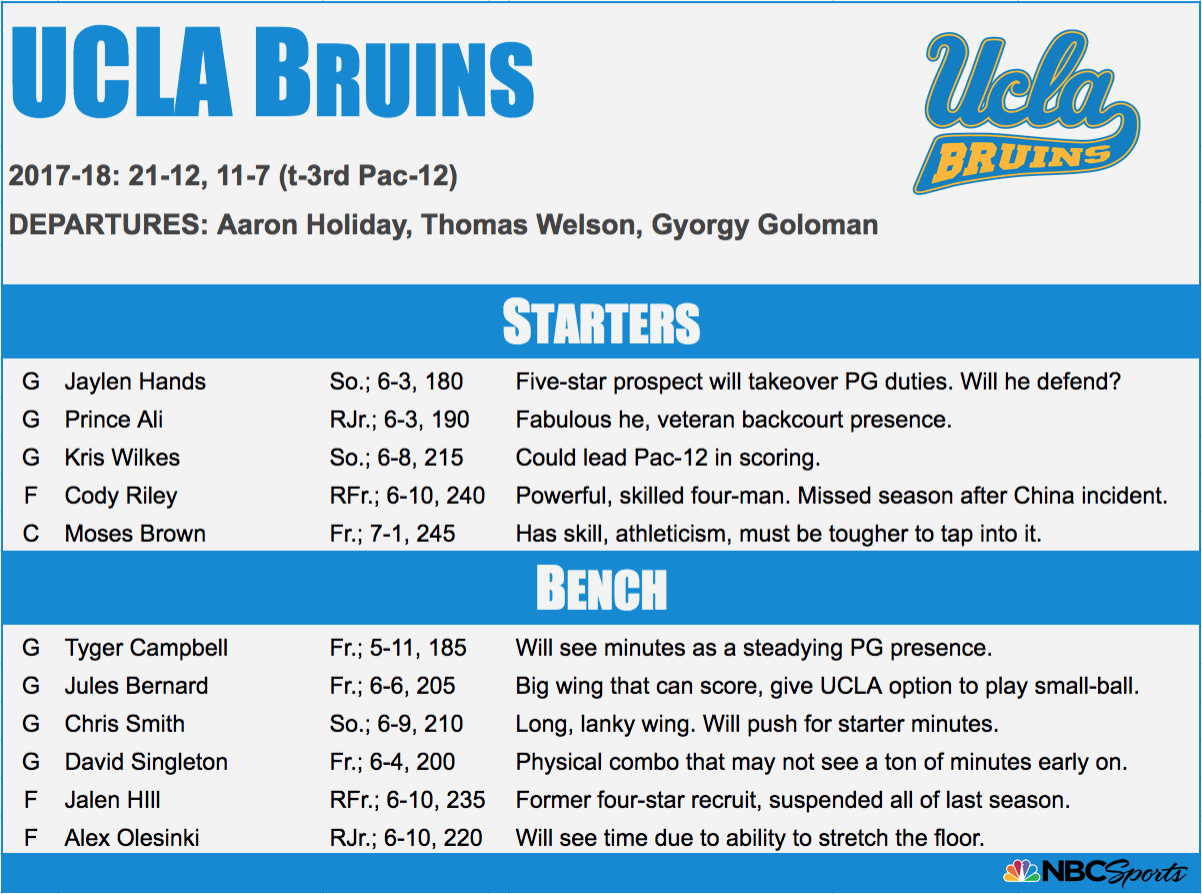 MORE: Mid-Major Power Rankings | The Hot Seat | Perry Ellis All-Stars
UCLA WILL BE GOOD BECAUSE …
There is no questioning the amount of talent that the Bruins have on their roster.
Alford will have four five-star recruits at his disposal this season as well as a half-dozen four-star prospects. He's had back-to-back top six recruiting classes, according to 247 Sports, and while I'm not sure there is a lottery pick in the mix, there will be plenty of NBA scouts that will make sure that UCLA is among the teams they get a glimpse of during the regular season.
It starts with Kris Wilkes and Jaylen Hands, UCLA's top two returning scorers. Wilkes is a 6-foot-8 wing, a smooth scorer with a wiry build that has a chance to end up the leading scorer in the Pac-12 if things break his way. A former five-star prospect from Indiana, Wilkes has some potential as an NBA player given his height and scoring ability.
The same can be said about Hands, who is a toolsy, athletic lead guard that was forced to play second fiddle to Aaron Holiday during his first season on campus. The starting point guard role will likely be his to lose, although the early returns on freshman Tyger Campbell have been promising; there's a steadying influence he has that UCLA desperately needs.
Prince Ali will likely see plenty of minutes as the lone veteran presence in Alford's backcourt. A former five-star recruit from Georgia, Ali averaged 9.1 points last year after missing the 2016-17 season an offseason knee surgery. Sophomore Chris Smith — a 6-foot-9 wing — as well as freshman Jules Bernard and David Singleton will also push for minutes.
The frontcourt may actually be more intriguing, as Moses Brown, a 7-foot-1 freshman and a top 15 prospect nationally, has all the tools to be a terrific college player before heading off to the NBA. While he might think he's better than he actually is, the talent is there for Alford to work with.
Believe it or not, while Brown may be the most talented member of UCLA's front court, he is already the most well-known. The other freshman big is UCLA's recruiting class is Shareef O'Neal — Shaq's son — will miss the season after undergoing heart surgery, but UCLA has depth to spare: redshirt freshmen in Cody Riley and Jalen Hill, both of whom missed last season after shoplifting alongside Gelo Ball, are eligible this season.
There are more than enough pieces on Alford's roster to win the Pac-12 and enter the NCAA tournament as a top four seed.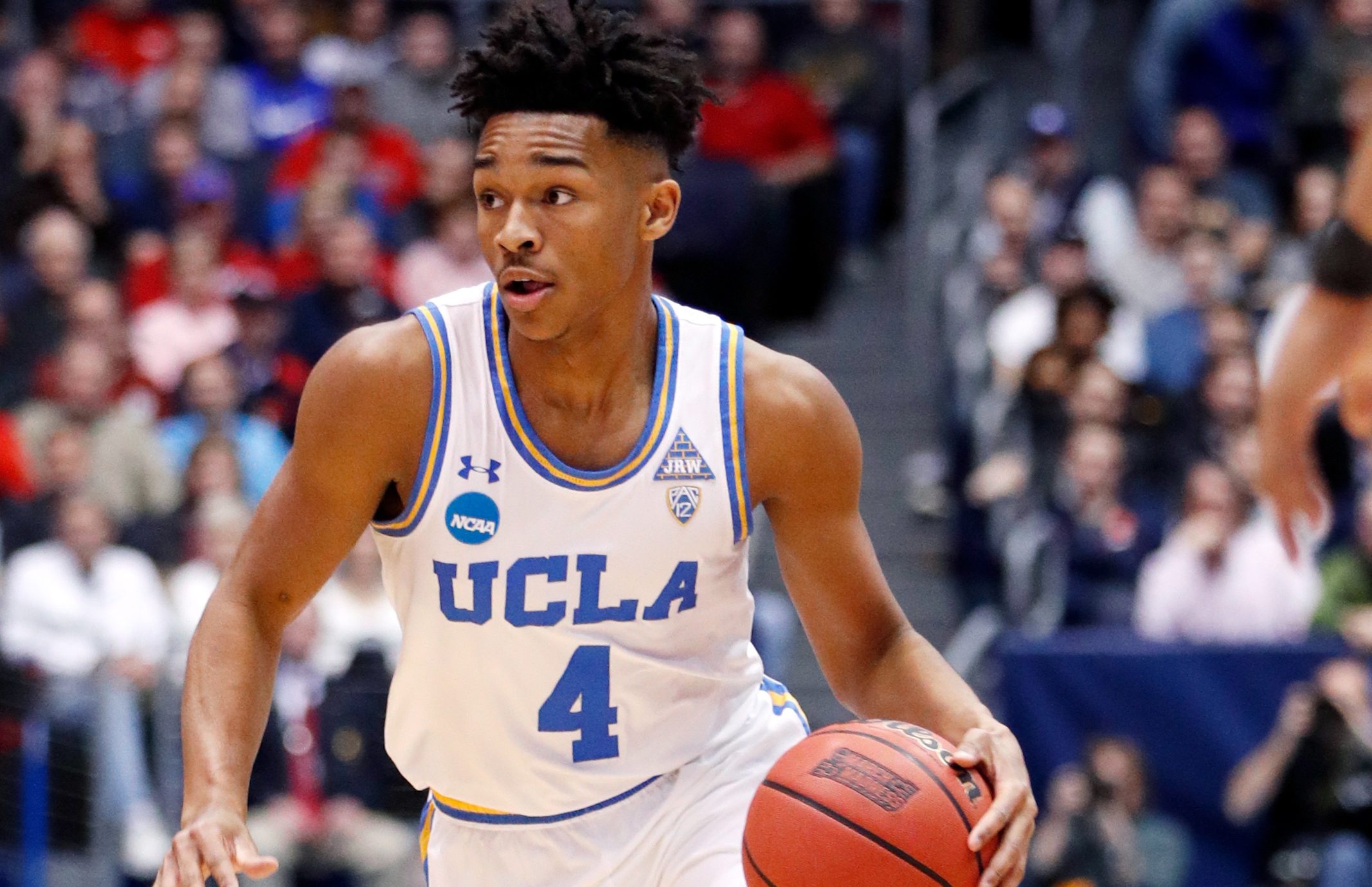 BUT UCLA IS GOING TO STRUGGLE BECAUSE …
The Bruins have to prove they want to get stops before they come anywhere near living up to expectation.
In five seasons as the head coach at UCLA, Alford has yet to finish better than 37th in KenPom's defensive efficiency metric. That came in his first season, when half of his roster were guys that Ben Howland had brought into the program. Since then, he has not finished better than 66th in defensive efficiency. The year that Lonzo Ball was on campus, the year that the Bruins were lethal offensively, UCLA finished third in the Pac-12 and got bounced out of the Sweet 16 by Kentucky in large part due to the fact that they could not — or would not — defend.
And that is a key distinction.
Alford knows how to coach defense. He played for Bobby Knight. He once finished a season as the nation's top defense, way back in 2006 when he was the coach of Iowa. In his final two years at New Mexico, he entered the NCAA tournament as a top five seed out of the Mountain West after finishing 15th and 16th, respectively, in KenPom's defensive efficiency metric.
The problem now, as I see it, is three-fold:
Alford has prioritized building a team that plays a certain way. They want to play fast. They want to fire up threes. They've won by playing a first-to-90 style since he arrived, and one of the risks of being an "outscore you" team is that a lack of emphasis gets put on defense. Giving up a bucket isn't the end of the world because the reaction immediately becomes "we'll get that back."
Compounding that issue is that Alford has recruited players that fit that philosophy and style of play, and those players aren't always great — or even good — defensively. There are some exceptions (I'll go to my grave saying Aaron Holiday was criminally underrated) but for the most part, Alford just doesn't have good individual defenders on his rosters. Zach LaVine, Bryce Alford, Isaac Hamilton, Thomas Welsh, T.J. Leaf, Wilkes, Hands, Brown. The one thing they all have in common is an aversion to defense. It's hard to be good defensively when you don't actually have good defenders.
The result is that has created a culture where a lack of defense is considered acceptable. If a coach isn't going to hold players accountable for making mistakes defensively, where is the incentive to stop, you know, making them?
Put all of those things together, and what you get is a team that fails to reach expectations because they can't find a way to get stops.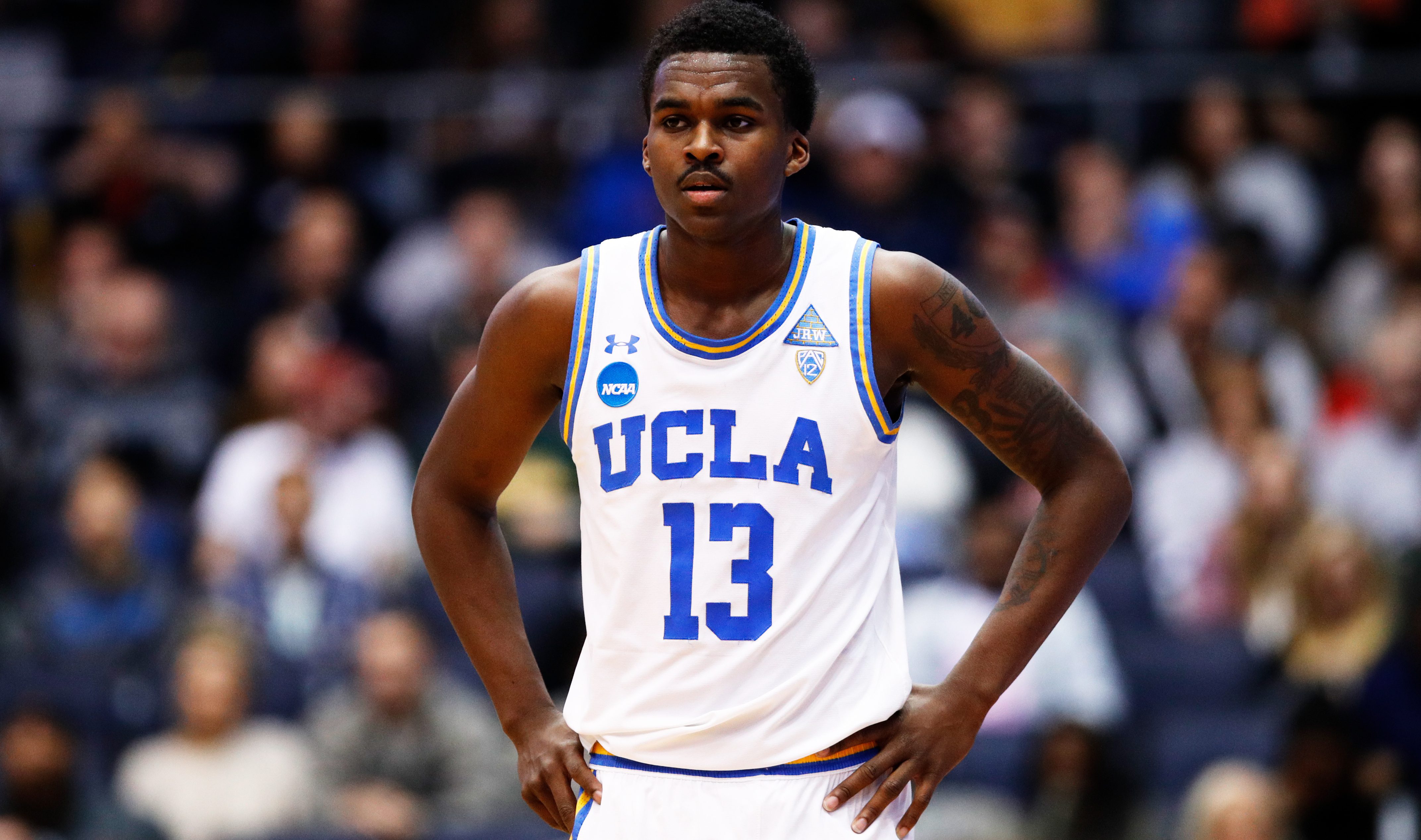 THE X-FACTOR
The truth is that UCLA's ceiling is going to be determined by whether or not the Bruins find a way to defend. No one is going to be winning regular season titles in any power conference — even a watered down Pac-12 — with a team that cannot get stops.
But UCLA couldn't guard last year and they still managed to find a way to get to the NCAA tournament. They couldn't guard when Lonzo was on campus, and they won 31 games. That's because the Bruins were somewhere between very good and elite offensively those years.
They have been — and will once gain be — an "outscore you" team.
The question I have is whether or not they are going to be good enough on the offensive end of the floor to be able to make that work. Like I said, Holiday was criminally-underrated last season. He's gone, which means that Alford will spend the next six months mediating a battle between Hands and Wilkes for the title of "UCLA's go-to guy".
Both are former five-star prospects. Both declared for the NBA draft this past spring. Both opted to withdraw from school when it became clear they were going to end up being second round picks at best, and now both are heading back to campus on a mission to prove to NBA scouts that they deserve to get that guaranteed contract next June.
In theory, it would be Wilkes. He's the better scorer, he's more polished at this point in his development and he's proven to be more trustworthy early in his UCLA career, but Steve Alford has typically centered the way he plays around his lead guard, whether that was Bryce Alford, Lonzo or Holiday. That would lead one to believe that Hands will be the focal point next season, even if his selfishness has been something that has frustrated the Bruins in the past.
2018-19 OUTLOOK
No coach in college basketball has proven to be better at getting guys on his roster to buy into playing their role than John Calipari.
Whatever the reason, he has a knack for being able to get soon-to-be NBA superstars to accept being something other than a star at the college level. Anthony Davis and Michael Kidd-Gilchrist famously took the fourth- and fifth-most shots on Kentucky's 2012 national title team. Karl-Anthony Towns averaged 10.3 points and 21 minutes for Kentucky's 2015 team that won their first 38 games. Even Demarcus Cousins averaged just 23 minutes during his one season in Lexington.
Alford's ability to get his guys to buy into a similar concept is going to be what determines whether or not UCLA can win a Pac-12 title — as the talent on the roster might indicate — and finishing the season outside the top 25.
THE REST OF THE TOP 25
No. 17 West Virginia
No. 18 Oregon
No. 19 Syracuse
No. 20 LSU
No. 21 Mississippi State
No. 22 Clemson
No. 23 Michigan
No. 24 N.C. State
No. 25 Marquette