Beginning in September and running up until November 6th, the first day of the season, College Basketball Talk will be unveiling the 2018-2019 NBCSports.com college hoops preview package.
Today, we are previewing the American Athletic Conference.
---
The AAC wasn't as deep last year as the league would have hoped, but it was strong at the top with Cincinnati, Houston and Wichita State all proving themselves among the country's best – even if all three had disappointing ends to their seasons in the NCAA tournament.
This season will be one of transition for the conference as those three tournament teams from last year all having major roster turnover while two of the league's traditional power programs – Memphis and UConn – made splashy head coaching moves after both had fallen into mediocrity in recent years.
That means the league is there for the taking this season.
Cincy, Houston and Wichita State could all be back at the top while talented UCF could shrug off last season's injury woes to take the crown or one of the league's middle tier could jump up and surprise.
The AAC probably won't have those high-end, national contenders this season, but it figures to be an intriguing year, especially with the changes in Memphis and Storrs.
FIVE THINGS YOU NEED TO KNOW
1. Penny's back
There is just something overwhelmingly cool about Penny Hardaway. His game – full of both power and grace – as a 6-foot-7 point guard just screamed style. As did the jersey he wore while he came to prominence. Those 1990s Magic uniforms – especially the black pinstripes – was the thing of Starter jacket dreams. And those teams. Oh, those teams. Penny and Shaq in Orlando was more entertaining than anything their Disney neighbors could have dreamed up. I haven't even mentioned the Chris Rock-voiced Lil' Penny. Even the name 'Penny' is great.
My goodness, was Penny Hardaway cool. Now he's trying to bring cool – and winning – back to his alma mater, Memphis.
An alum and city native, the former NBA All Star brings his starpower and puts his legacy on the line in trying to get the Tigers back in line after a slump in production and a slide into apathy under Tubby Smith. Hardaway brings instant credibility thanks to his NBA career and his work winning state titles at Memphis East and navigating the EYBL with Team Penny. Whether he can coach at an elite collegiate level remains to be seen, but he's already attracting talent – including the ever-important homegrown Memphis talent – to the Tigers program.
His return to helm Memphis is also one of college basketball's top storylines. Memphis basketball is cool again, simply by association. Whether it'll be a winner remains to be seen.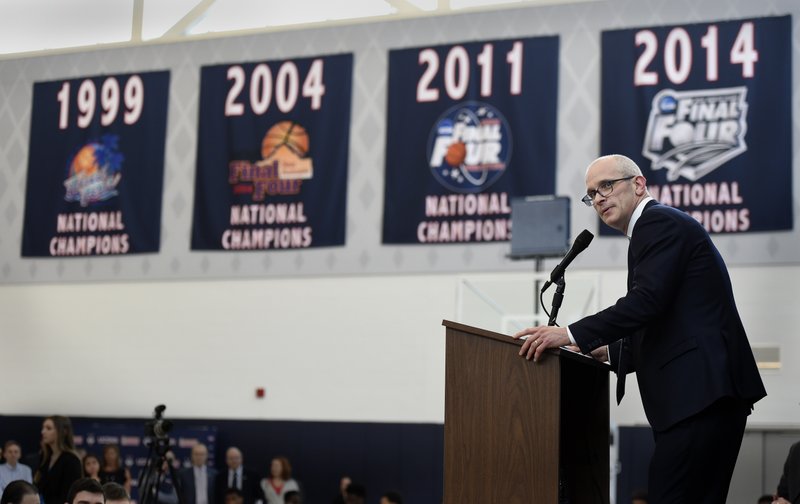 2. UConn rebuild begins under Hurley
Given his last name and success at Wagner and, more recently, Rhode Island, Dan Hurley had multiple chances to move on to a bigger program. It took a shot at rebuilding one of college basketball's biggest brands to get him to move. Hurley, the son of legendary high school coach Bob and brother Arizona State coach and Duke legend Bobby, is tasked with taking a program that went from national championship to downtrodden in the span of just four years back to the heights it so long enjoyed for years under Jim Calhoun and then briefly under Kevin Ollie.
Bringing UConn back to national prominence is an interesting challenge for Hurley as while the Huskies were in the AAC when they won the 2014 national title, they were just a year removed from playing in the Big East. The challenges of recruiting to the AAC are certainly different, even with a brand as strong as UConn. Still, it's a brand that carries weight, just like the Hurley name. And both are extremely strong in the northeast. After back-to-back losing seasons under Ollie, UConn should be better in Hurley's first year due largely to the return of Jalen Adams and Christian Vital, but getting back to the NCAA tournament – and winning a few games there – is a more likely outcome later in Hurley's Storrs tenure. That fate, however, would seem to be a foregone conclusion.
3. Wichita State, Houston and Cincy suffer heavy losses…but remain contenders
Even with Memphis and UConn down and UCF hit hard by injuries, it was a strong season for the AAC in 2017-18 thanks to the strength of Cincinnati, Wichita State and Houston, the league's three NCAA tournament teams that were all seeded sixth or higher. The trio of teams carried the AAC banner admirably, even if the tournament results – Cincy's blown lead against Nevada and Houston's last-second loss to Michigan costing them Sweet 16 berths, and Wichita's first-round loss to Marshall – left something to be desired. There was no doubting those three teams' strengths, and that they play some real ball in the AAC.
This year, though, all three are slated to take steps back, though the degree to which remains to be seen.
The Bearcats arguably have the most to replace, but are the best equipped to do it after the losses of Jacob Evans (first-round pick), Gary Clark (AAC player of the year) and Kyle Washington (two-year starter) from last year's team but the return of potential AAC player of the year Jarron Cumberland. Mick Cronin also remains on the bench, and Cincy continues to be a safe bet for the NCAA tournament, even with the roster turnover.
Houston's losses were fewer, but no less significant as the Cougars will be without the AAC's leading scorer Rob Gray, Jr. and their top rebounder, Devin Davis. Things look to remain on track with the Cougars, who will open a new $60 million home this season, with Kelvin Sampson staying put after the Orlando Magic made some inquiries this offseason. Corey Davis, Jr. will also be a big reason why after shooting 42.9 percent from 3-point range and averaging 13.1 points last year. He'll be tasked with keeping the ever-potent Cougar offense (which has ranked in the top-40 in efficiency the last three years) humming.
If you believe in Wichita State this year, it's because you believe in Gregg Marshall. The Shockers lost all five starters from last year's team, which was successful but had at times difficulty navigating the new waters of the AAC after dominating the Missouri Valley Conference for so long. Marshall also already suffered his first loss to Penny Hardaway and Memphis when four-star commit Alex Lomax flipped to the Tigers after Hardaway, his high school coach, was hired at Memphis. If the Shockers are going to compete at the top of the AAC and get back to the NCAA tournament, it'll likely have to be on the strength of a bounceback season from Markis McDuffie. The former MVC freshman of the year and first-team all-conference performer never seemed to find a rhythm last season after a stress fracture in his foot cost him the year's first weeks. The Shockers will need him to return to star status this year.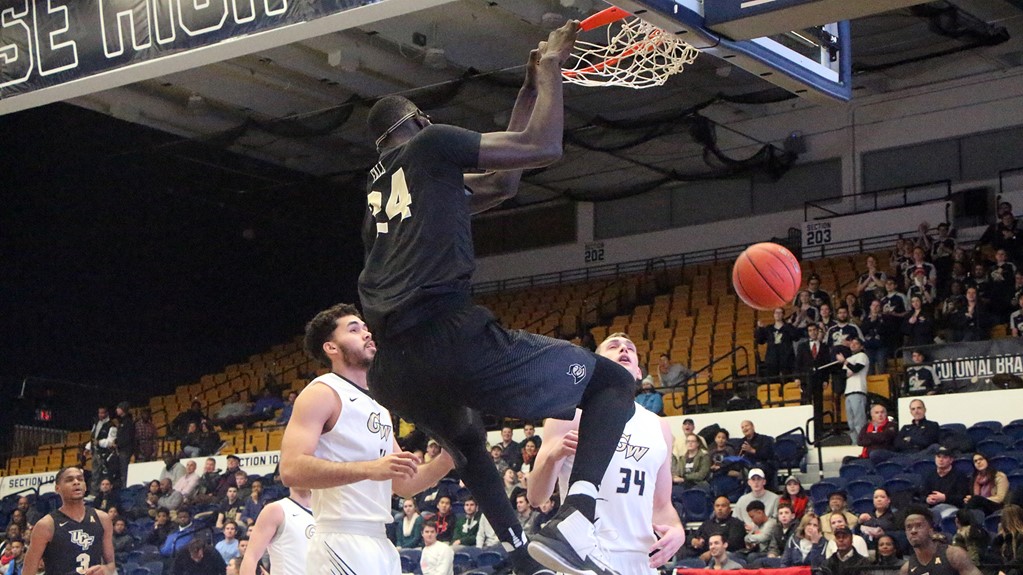 4. UCF's talented – but unlucky – trio
The Knights are hoping they didn't miss their window. Or, rather, they're hoping beyond hope injuries didn't slam that window shut. There were high expectations for UCF in Johnny Dawkins' second year with not just talent, but unique talent, across the roster. Instead of fielding one of the AAC's most talented groups, however, the Knights had one of its most frustrating.
Aubrey Dawkins, Johnny's son and a transfer from Michigan, was lost before the season started with a torn labrum, B.J Taylor missed the first two months with a broken foot and Tacko Fall, he of 7-foot-6 fame, shut things down due to a shoulder injury. Instead of a fearsome threesome, the Knights had a rag-tag group that still scratched its way to a 19-13 record. With its trio back – and presumably healthy – the Knights could be the most talented team in a league that saw much of its top talent depart. If those three can stay on the court, UCF might be the last team standing in the AAC.
5. Dunphy's last dance
Fran Dunphy began his Philadelphia Big 5 career in 1967 as a player at La Salle then had assistant gigs at his alma mater and Penn before taking the first chair for the Quakers in 1989 and then moving across town to replace John Chaney at Temple in 2006. And now after more than 50 years, his career will come to a close. The winningest coach in Big 5 history will step down after one final ride with the Owls, handing over the reins to former Temple star, NBA veteran and current Owls associate head coach Aaron McKie.
Dunphy is one of just five coaches to win at least 200 hundred games while going to at least six NCAA tournaments at two schools with Lou Henson, Rick Pitino, Eddie Sutton and Roy Williams the others to accomplish the feat. Following Chaney was no easy task, but Dunphy has taken the Owls to seven NCAA tournaments. He's not largely mentioned as one of the most accomplished coaches in college basketball, but as he enters his 30th and final season, he certainly is exactly that.
PRESEASON AMERICAN PLAYER OF THE YEAR: JARRON CUMBERLAND, Cincinnati
Cumberland has spent his first two seasons in the Queen City in a supporting role for a team that won a combined 61 games while setting the standard in the AAC. This year, he'll step into a starring role for a team looking to maintain that caliber of excellence. The 6-foot-5 guard studied under Jacob Evans and Troy Caupain and looks more than capable of taking the mantle of a Mick Cronin team.
Cumberland embodies the toughness and grit that has come to define Cronin's Bearcat teams, but he's plenty skilled as well. The Wilmington, Ohio native posted offensive efficiency ratings of 118.6 and 109.7 in his first two seasons as the team's third or fourth offensive option. This year he'll doubtless be the go-to guy, something he looked ready to assume with big NCAA tournament performances. The key to taking the step from role to star player, however, will be consistency. Cumberland's production too often ebbed and flowed last season. This year's team will need him to be good every night out. With the team unquestionably his, Cumberland will get his shot to be the next great Bearcat.
THE REST OF THE AMERICAN FIRST TEAM
B.J. TAYLOR, UCF: Injuries cost Taylor his sophomore season and half of his junior campaign, but the 6-foot-2 guard is a prolific scorer who will help the Knights compete for an AAC championship.
JALEN ADAMS, UConn: After averaging 18 points and seeing his coach get fired, Adams nearly went pro this summer, but instead returns to Storrs to give Dan Hurley a talented guard in his first season at the helm.
JEREMIAH MARTIN, Memphis: The 6-foot-3 guard has steadily and impressively improved his numbers every season and now he'll get the chance to do so under Penny Hardaway.
JARREY FOSTER, SMU: Foster was on track for a big junior campaign before a torn ACL cut his season short, but his return will give him the chance to be the Mustangs' featured player with Shake Milton gone to the pros.
FIVE MORE NAMES TO KNOW
TACKO FALL, UCF
MARKIS MCDUFFIE, Wichita State
QUINTON ROSE, Temple
COREY DAVIS JR, Houston
AUBREY DAWKINS, UCF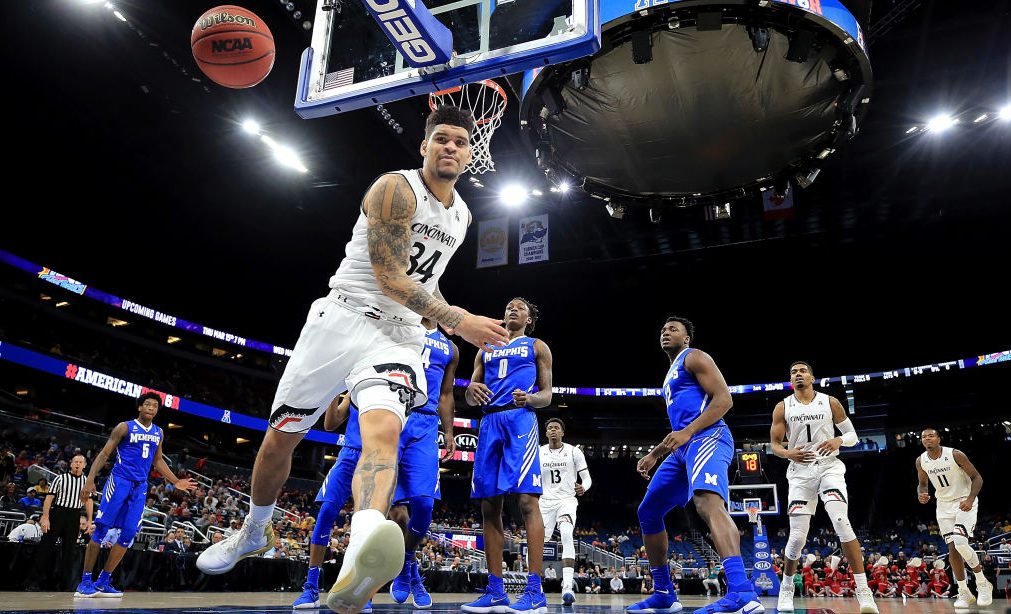 BREAKOUT STAR
Maybe it's been done before, but UConn's Alterique Gilbert being named the AAC preseason rookie of the year twice is certainly a unique accomplishment. The possibility he may win it a third time is a little bit heartbreaking. The former top-50 recruit has played just nine games in two years for the Huskies after shoulder injuries twice ended what should have been his debut seasons before they could really get underway. Two lost seasons and three shoulder surgeries later, the point guard hopes to be healthy enough to play this season. If he's able to play this season and can return to the form that made him a McDonald's All-American in 2016, both he and the Huskies could be the surprise of the season in the AAC.
COACH UNDER PRESSURE
There really isn't a coach that enters this season in risk of losing his job as each program either has a new head man, stability or an expected rebuild ahead of it. That means this distinction belongs not to a man coaching for his job, but one coaching for his legacy.
Penny Hardaway's return to Memphis has been heralded as one of the biggest stories in college basketball – and rightfully so. He's got the star power and cache that really only a few people can bring to the job, and probably no one else could have duplicated at Memphis, his alma mater and hometown. But the hype and hope come with a dark side. If Hardaway can't pull this off, it'll be a blow to his to his rock-solid reputation in Memphis. Fred Hoiberg pulled off this feat with his alma mater at Iowa State, but Chris Mullen is finding it difficult to replicate at St. John's. Memphis has one of the most interesting situations in the sport, but feel-good stories eventually have to translate to wins to keep the good vibes.
ON SELECTION SUNDAY WE'LL BE SAYING …
That the AAC isn't as strong this season as last, but that it remained respectable with at least three bids.
I'M MOST EXCITED ABOUT …
Did I mention FREAKING PENNY HARDAWAY IS THE COACH AT MEMPHIS?
FIVE NON-CONFERENCE GAMES TO CIRCLE ON YOUR CALENDAR
Dec. 15, Memphis vs. Tennessee

Nov. 7, Cincinnati vs. Ohio State
Dec. 1, Houston vs. Oregon
Dec. 2, UCF vs. Missouri
Dec. 5, SMU vs. TCU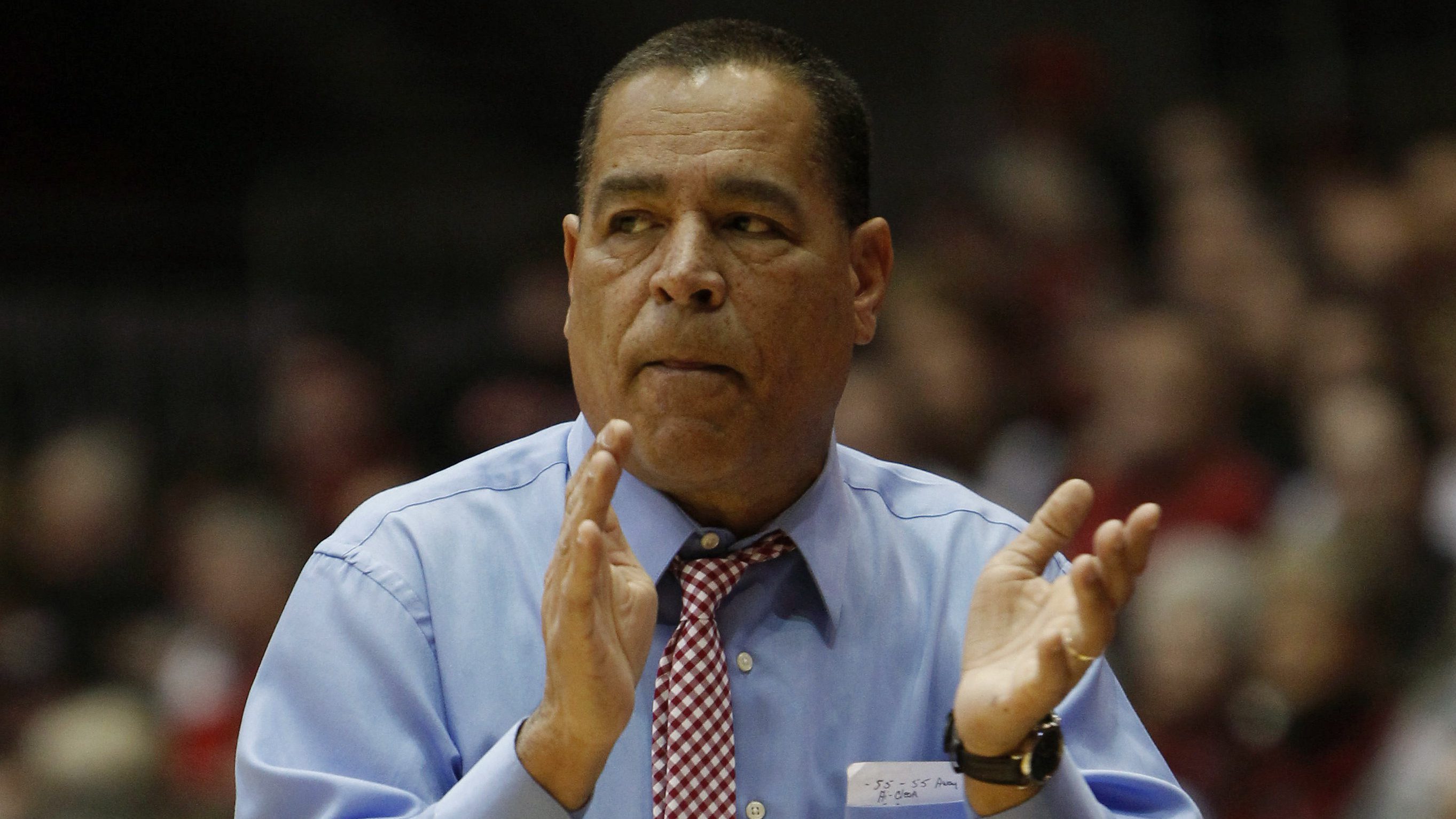 PREDICTED FINISH
1. UCF: Winning the league will require quite a few things to go right for Johnny Dawkins' team, but the Knights have the talent to do it, especially with the conference's traditional powers not looking as powerful. It'll largely come down to health. Can B.J. Taylor, Aubrey Dawkins and Tacko Fall all stay healthy all year long? If they share the floor all winter long, it's not hard to see UCF atop the standings.
2. CINCINNATI: Despite heavy losses from last year's 31-win team, Cincinnati should be strong enough once again to compete for a conference title. Jarron Cumberland will fill the offensive void, but it's hard to envision a world where Mick Cronin's team doesn't defend well enough to win a ton of games in the AAC.
3. HOUSTON: Kelvin Sampson probably hasn't been given the credit he deserves for the turnaround he's engineered at Houston thanks in no small part to his scandal-forced exit at Indiana that kept him out of a head coaching chair for six years. The Cougars have developed into an AAC power, however, and look to stay there with an athletic department flush with cash in a new arena in one of the country's booming cities. Houston is back on the basketball map, and even significant losses from last year won't keep them off it.
4. SMU: The Mustangs are still under the purview of scholarship reductions from the Larry Brown era, but with a healthy Jarrey Foster and Mahmal McMurray, they should be competitive after injuries contributed to a second-half slide last season. Shake Milton is gone to the NBA and there are questions regarding the roster, but the Foster-McMurray one-two punch could be enough to elevate the Mustangs.
5. WICHITA STATE: This is a bet on the continuity of excellence. The Shockers will have to regroup after losing all five starters, including first-round pick Landry Shamet, but Gregg Marshall has been good enough long enough to warrant faith in a quick reload. Markis McDuffie is a talented piece to build around, especially if you give him the benefit of the doubt that last year's struggles were the result of injury and not regression. All Marshall has done in Wichita has win, so it's hard to believe we'll see anything different this season, even if the faces on the floor are changed.
6. UCONN: While UConn engages in an ugly battle off the court with former coach Kevin Ollie, the Huskies should be in line to play, if not beautiful, at least passing ball under first-year coach Dan Hurley. Jalen Adams could be the best player in the league, and Christian Vital is a proven commodity. If Alterique Gilbert is healthy and productive and Mamadou Diarra can return from injury, the Huskies could be frisky in the AAC race.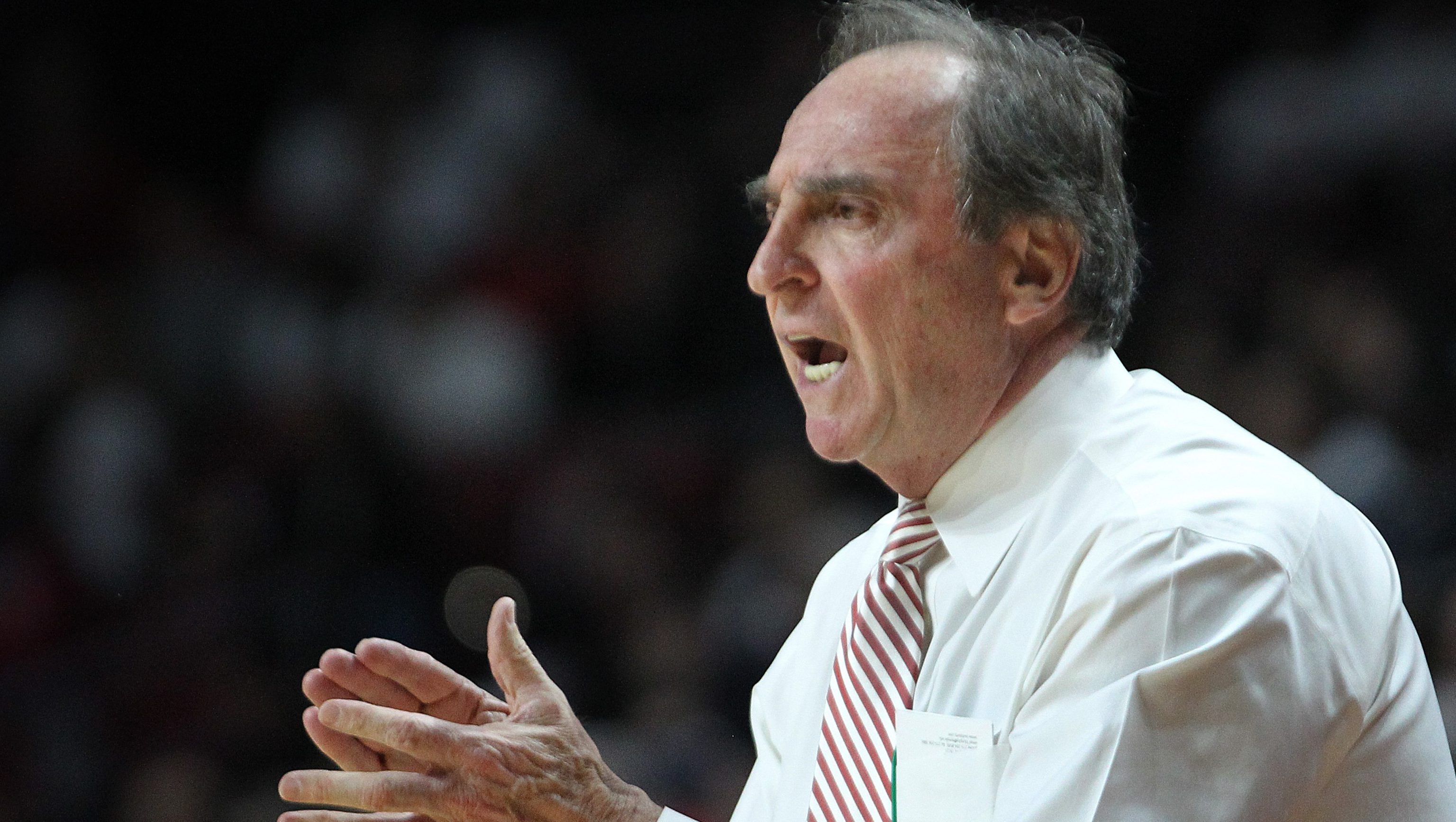 7. TEMPLE: Fran Dunphy's swan song to Big 5 basketball isn't likely going to be a sweet one. The Owls have struggled to find footing in the AAC as they've made the NCAA tournament just once in their five seasons in the league after six-straight appearances to end their stint in the Atlantic 10. There's talent on the roster, especially in Quinton Rose and Shizz Alston, but it may not be enough for an upper-half finish in the conference.
8. MEMPHIS: The Tigers are the most talked about team in the league thanks to Penny Hardaway's homecoming, but this season could be a struggle. Jeremiah Martin is one of the league's best players and Kyvon Davenport is a proven contributor, but the rest of the roster is less impressive. Hardaway has already brought in a strong first recruiting class, but it's not a group that will be able to be counted on to help win a lot of games right off the jump. Expectations are up and hope has returned to Memphis, but a Hardaway's work is far from over.
9. TULSA: This is probably too low for the Golden Hurricane. Not because they're wildly talented, but because Frank Haith consistently has gotten his teams to beat expectations in Tulsa. Sterling Taplin is as experienced as they get and is a potential all-conference guard while Martins Igbanu is also a solid contributor. If the Golden Hurricane can rebound and get to the line like they did last year, they could replicate that level of success in the standings.
10. TULANE: Mike Dunleavy's hiring in New Orleans felt like a strange in 2016, but he's took the Green Wave to six wins his first year to 14 last season while turning Melvin Frazier into an NBA draft pick. It's hard, though, to see Tulane sustain that growth this season with Frazier with the Orlando Magic and Cameron Reynolds graduated. Dunleavy has shown he can get the Green Wave moving in the right direction, but it might not be a straight-line trajectory.
11. EAST CAROLINA: Joe Dooley is back in Greenville, y'all. Nearly 20 years after his first stint with the Pirates, Dooley returns to take the helm of the program he led from 1995-99 after winning big in Dunk City the last five years. He took Florida Gulf Coast over from Andy Enfield and won five-straight conference titles and got to two NCAA tournaments. Dooley will have his work cut out for him at his new job in his old home as the Pirates haven't had a winning season since 2013.
12. SOUTH FLORIDA: A return to a head coaching spot wasn't a rampant success for Brian Gregory as his Bulls went just 10-22 overall and 3-15 in AAC play last season. There isn't a lot of hope that the turnaround will begin in earnest this season with just five upperclassmen on the roster