Beginning in September and running up until November 6th, the first day of the season, College Basketball Talk will be unveiling the 2018-2019 NBCSports.com college hoops preview package.
Every day at Noon ET, we will be releasing an in-depth preview of one member of our Preseason Top 25.
Today we dive into No. 20 LSU.
---
Will Wade is heading into his second season as the head coach of the LSU Tigers and the sixth season of his head coaching career, and this past season was simultaneously the worst of his career and incredibly promising if you are a fan of the Bayou Bengals.
Prior to moving to Baton Rouge, Wade had coached two seasons at VCU and two seasons at Chattanooga, never finishing lower than second in his league standings and, in 2015-16, doing the one thing that Shaka Smart never did as head coach of the Rams: Win a conference regular season title.
Last year, the Tigers finished the season just 18-15 overall, their 8-10 mark in a strong SEC enough to get them into the bubble conversation but not into the NCAA tournament, but when you consider what Wade was walking into, those numbers are better than you realize. In Johnny Jones' final season at LSU he went 10-21 overall with a 2-16 mark in the SEC as one of the single-worst defensive teams in the country before losing his two best players.
Wade was walking into a rebuild, and it didn't take him long to get it kickstarted.
And much of that was thanks to a freshman from New Haven, Conn., named Tremont Waters, a four-star prospect and one of the most exciting players in college hoops last season.
He's back for his sophomore campaign, and Wade has bolstered his roster with a handful of talented recruits from the Class of 2018.
Will that be enough to get LSU back to the NCAA tournament for the first time in four seasons?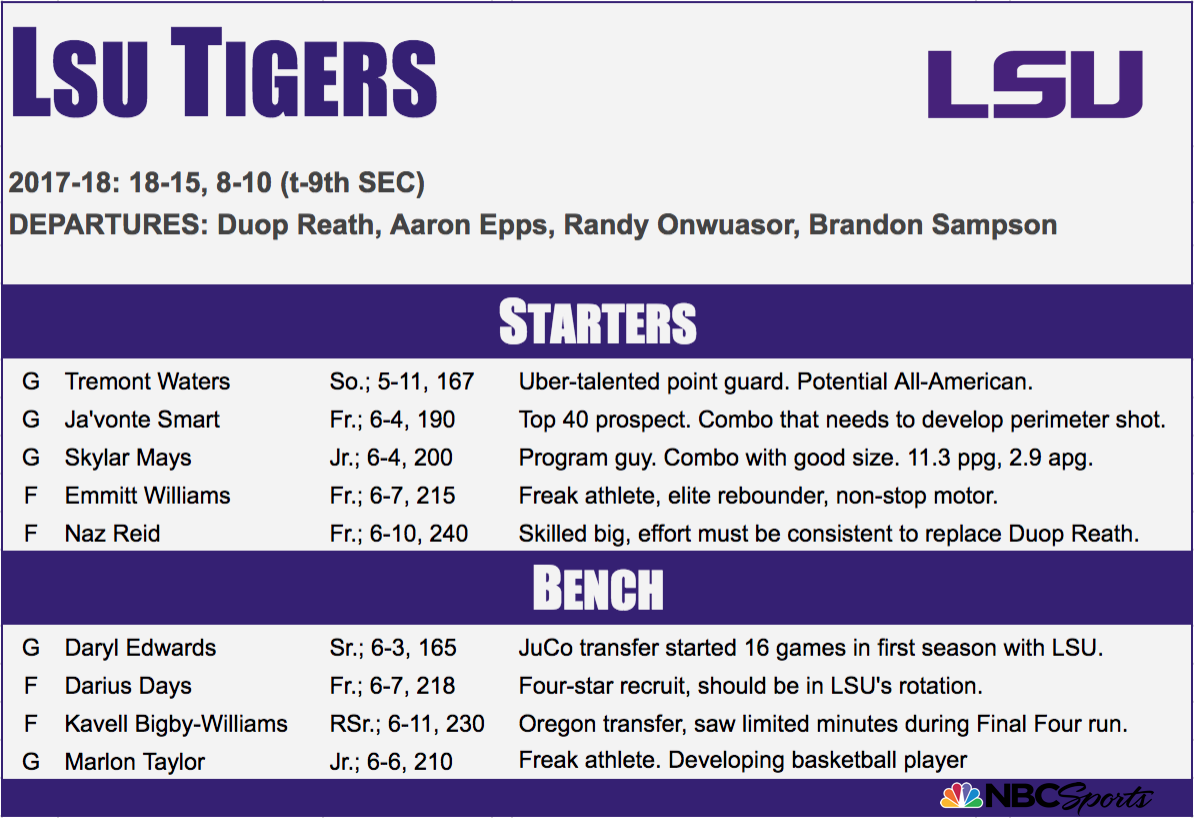 MORE: Mid-Major Power Rankings | The Hot Seat | Perry Ellis All-Stars
LSU WILL BE GOOD BECAUSE …
LSU is going to look very different than they did a season ago. That's what happens you lose three of your top five scorers and four players that started double-digit games.
But where there will be consistency for the Tigers is at the point, as Waters returns after a freshman campaign that saw him average 15.9 points, 6.0 assists and 2.0 steals while thrilling fans with an array of deep threes and no-look passes. He's Trae Young-lite, if you will, and the fact that he is back for another season cannot be overstated.
The reason that LSU was even in the conversation when it came to the NCAA tournament was because of the fact that they could score. They finished the year 33rd in KenPom's adjusted offensive efficiency metric, more than 100 spots above where they finished defensively, and Waters was easily their highest-usage player. He's a ball-screen savvy point guard playing in a system that puts significant value on ball-screens. More than 35 percent of LSU's halfcourt possessions last season were ball-screen actions, according to Synergy Sports. Just under 50 percent of Waters' halfcourt possessions were ball-screen actions, and the Tigers averaged 1.022 PPP on those possessions.
For the season, LSU averaged 0.859 PPP on halfcourt possessions. That tells you all you need to know.
In a year where the crop of guards around college basketball is not all that exciting, Waters has a chance to finish the season as a first-team All-American. He's that good.
The question I have is about his supporting cast.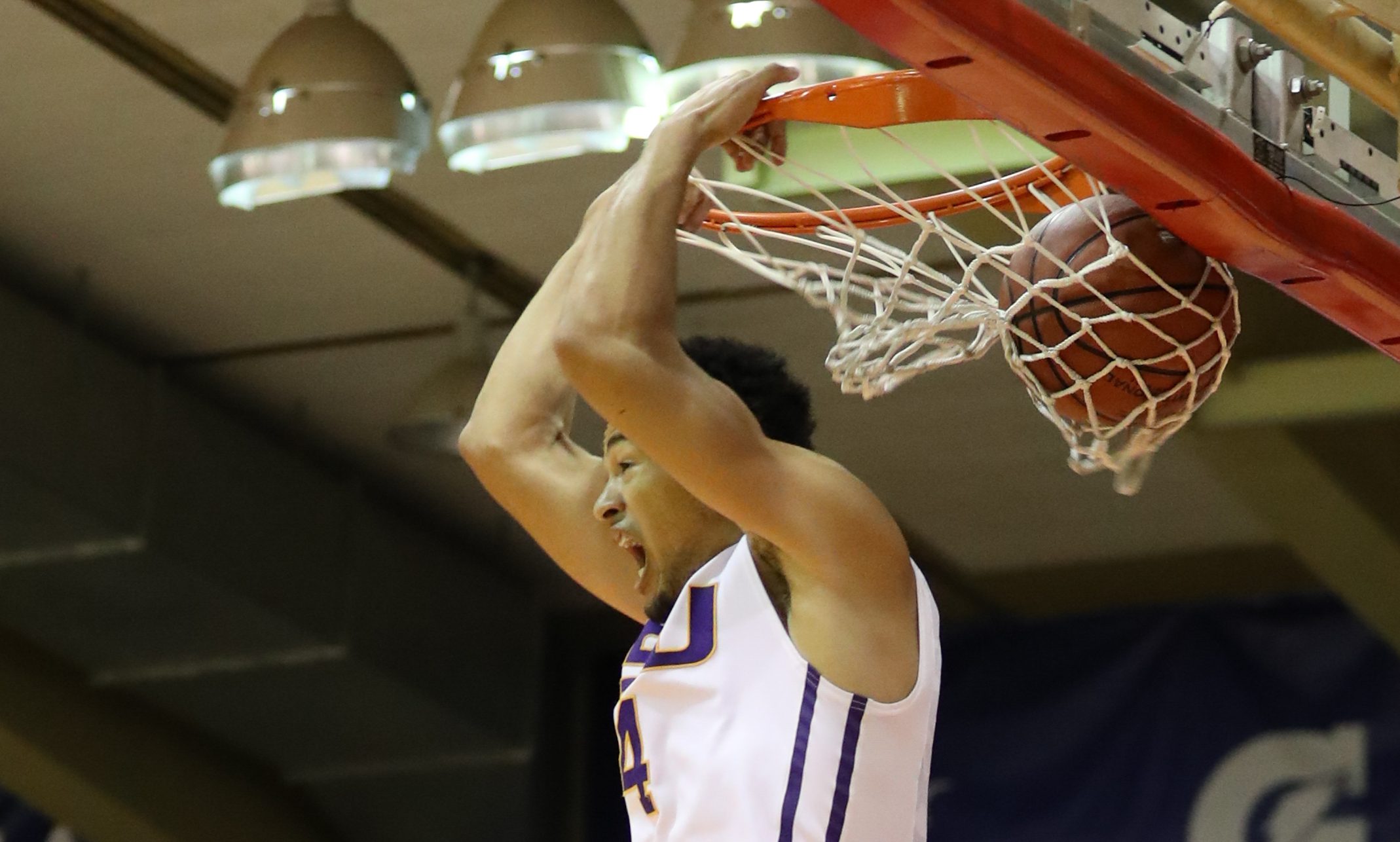 BUT LSU IS GOING TO STRUGGLE BECAUSE …
We really don't know all that much about LSU's supporting cast, do we?
We know who all these guys are on paper. Ja'vonte Smart is a top 35 prospect and a talented, athletic combo-guard with some size to him. Emmitt Williams is as powerfully athletic as anyone in this recruiting class, and he plays with the motor of an F150. He won't stop. Naz Reid has all the tools to fill the role vacated by the underrated Duop Reath, a stretchy big man with size to hang with all of the SEC's big boys. Skylar Mays is a good program guy, as is Kavell Bigby-Williams. The same can be said about the likes of Daryl Edwards, and Marlon Taylor is the kind of athlete that will have a dunk or two go viral before his time in college is over.
But this group is also going to be entirely new. There will likely only be three or four players in the LSU rotation that played a game for the Tigers last season. They could end up starting three freshmen with a fourth coming off of the bench, which is not an easy thing to do when those freshmen are among the best players in the country. Every year it feels like we are talking about it is going to take a while for Duke and Kentucky to come together, and with all due respect to Reid, Williams, Smart and Darius Days, we're not exactly talking about guys that are surefire lottery picks.
And that's before we even mention that the 2018 recruiting class as a whole is not as good at the top as previous recruiting classes.
To be frank, it makes it very difficult to analyze.
This group is going to be totally different than last year's group.
Stylistically and schematically, the dots connect. Wade has a point guard — or three — that excel in ball-screens, and he runs an offense that is ball-screen heavy. His two teams at VCU had talented guards and a bevy of athletic, hard-playing big men — remember Mo Alie-Cox? — and this LSU team has the same. Those VCU teams did their damnedest to continue on the 'Havoc' era, and this LSU team does have players that can fly around defensively.
I think Wade will find a way to make it work, and having a player as good as Waters stick around for a second season is certainly going to help, but this LSU team is not going to be a finished product by the start of SEC play.
That could be a good thing or a bad thing.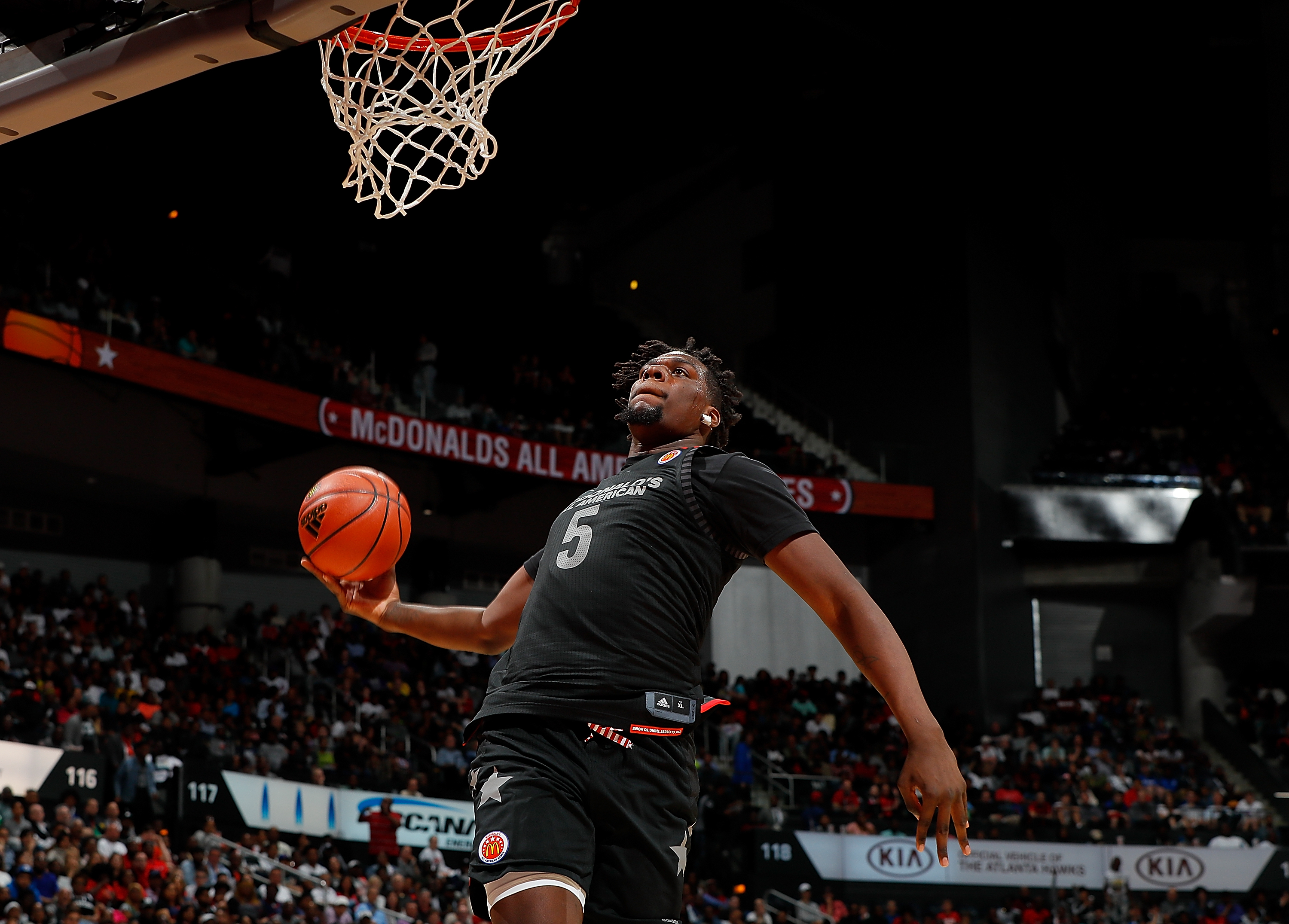 THE X-FACTOR
For my money, the guy on this roster that can take LSU from being a borderline top 25 team to a team that has a real shot at finishing the year as a top three seed with Final Four potential is Naz Reid.
Reid has all the makings of a future pro. He's 6-foot-10 and 240 pounds. He's not Robert Williams, but he's athletic enough. He's not Dirk Nowitzki, but he shot 34.6 percent from three on the UAA circuit prior to his senior season. He's not Tim Duncan, but he can do some things around the bucket.
He's a five-star prospect that is 18th in 247 Sports Composite rankings, a good enough player that NBA teams are going to have to send their scouts to Baton Rouge to get a look at Reid throughout the season. More importantly, at least in this discussion, is that he's a guy with the ability to have a major impact on the SEC …
… if he decides he wants to.
The knock on Reid throughout his high school career was that his motor never ran high enough. He DGAF-ed for too long in front of too many people, and that is never a good reputation to have. Is that how he is going to play at LSU? Tiger fans know all too well about superstar players that have no interest in being on campus (see: Simmons, Ben), and that is certainly a concern for Reid.
We know what we're going to get from other guys on this roster. Mays is going to be a good role player, a valuable veteran on a roster with a lot of youth. Smart has a bright future and will have the luxury of being able to let Waters and Mays lead the way in the backcourt. Williams isn't all that skilled, but you know he's always going to play his tail off.
Reid?
He can put up 20 and 10 any given night.
He's just as likely not to show up for a game.
That's pretty much the definition of an x-factor.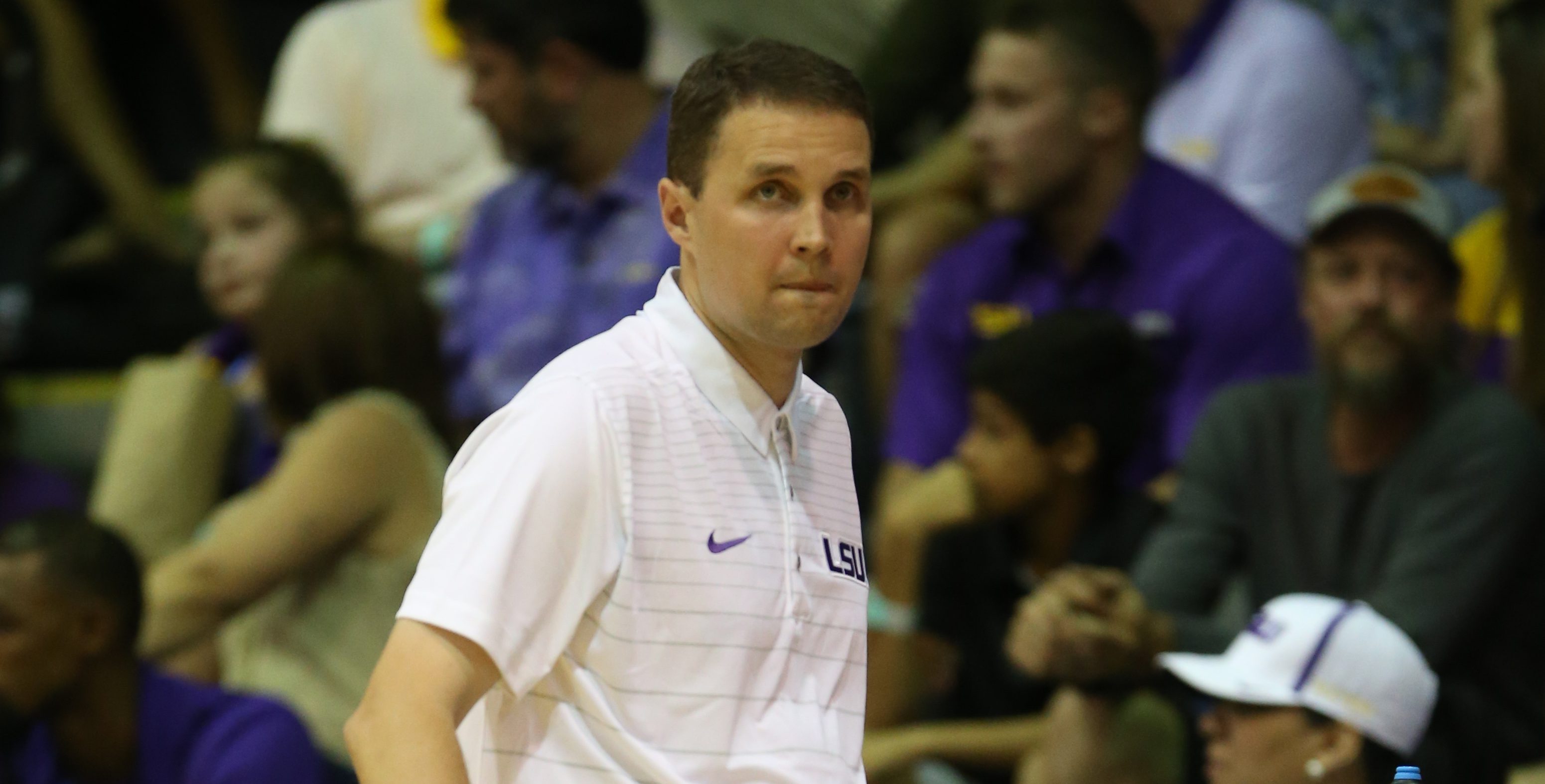 2018-19 OUTLOOK
I know this is going to sound weird, but it's probably the truth: The SEC is as good as any conference in college basketball, including the ACC.
Kentucky might be the best team in the country. Tennessee won a share of the league's regular season title a year ago and returns literally everyone from that roster. Auburn brings back the most of the team that shared that league title with Tennessee. Mississippi State looks like they will be a top 20 team this year. You are going to see some people rank Arkansas and some people rank Florida. Missouri has a shot of getting back to the NCAA tournament, as does Alabama. Even Vanderbilt looks like they could be a tournament team with the recruiting class that Bryce Drew brought in.
And that, as much as anything else, is what will probably be the culprit if LSU doesn't end up getting into the NCAA tournament.
Their non-conference schedule is … fine, I guess. They play Memphis. They play Houston. They play Saint Mary's. They play in the Advocare Invitational (Florida State, Villanova if they win). I'm not sure how many tournament teams or quality wins you'll find there. They are going to have plenty of work to do in league play, and, on paper, they should have the pieces to be able to get it done.
We'll see if those pieces come together the way Tiger fans hope they will.
THE REST OF THE TOP 25
No. 21 Mississippi State
No. 22 Clemson
No. 23 Michigan
No. 24 N.C. State
No. 25 Marquette