It's one of the true joys and unique aspects of college basketball. It's also endlessly frustrating if you're on the other side.
That guy who has tormented your team for years, that dude that just has destroyed your alma mater and that you're sure had graduated and moved on, well, he's still on the team. Still ready to get buckets and ruin your evening.
He's one of college sports' great archetypes, and he's a member of the Perry Ellis All-Stars.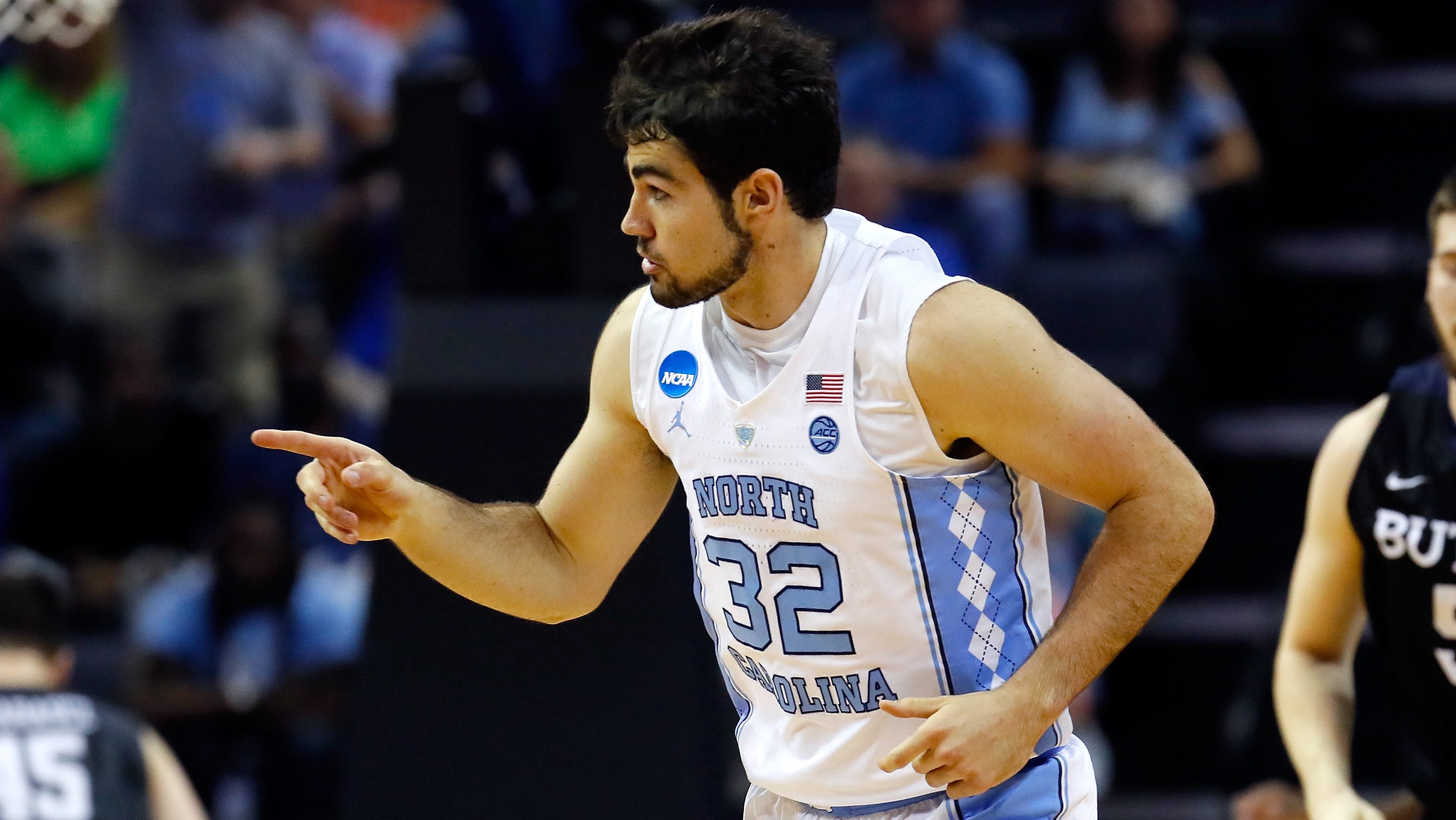 FIRST-TEAM
LUKE MAYE, North Carolina: Back when he committed to the Tar Heels in 2014, Maye wasn't even sure if he'd be on scholarship. After a star turn in UNC's national title run in 2017 and an All-American campaign in 2018, the Tar Heels weren't sure he'd be back for a senior season. The Cornelius, N.C. native did rebuff professional aspirations for a year to return for one final go-round in Chapel Hill as maybe the most high-profile returning player in the entire country.
NICK EMERY, BYU: Because they take two years off to go on a Mormon mission, BYU players are inherently more likely to end up on a list like this. But Emery is a special case. Initially a member of the Class of 2013, Emery — the more talented younger brother of former Cougar Jackson Emery — Nick averaged 16.1 points as a freshman in 2015-16 and 13.1 points as a sophomore, but he withdrew from school just days prior to the start of the 2017-18 season. He's back this season, having to sit out the first nine games due to NCAA rules. Part of Emery's decision to withdraw from school last year was due to his relationship with a booster and impermissible benefits he received. He'll be playing as a junior this season after committing to BYU … in 2011. He turned 24 years old on September 1st.
MIKE DAUM, South Dakota State: There's a certain sweet spot for "That dude is still in school?" guys that they're well-known enough to be noticed and remembered, but enough on the periphery that they're not always top of mind. The high-scoring Jackrabbit inhabits that space perfectly in Brookings, S.D. Daum has put up big numbers in back-to-back seasons for a team that has twice flirted with first-round NCAA upsets. The Jacks have maybe their best team of Daum's tenure, which undoubtedly leave plenty muttering, 'He's still around?' into March.
AKOY AGAU, Louisville: One of the best parts of putting together lists like this is charting the paths of guys like Agau. Born in the Sudan and raised in Nebraska, Agau signed with Louisville out of high school in 2012 when 'Gangnam Style' was hot, Barack Obama was in his first presidential term and Rick Pitino was months away from claiming a national championship. He played a year-and-a-half for the Cardinals before transferring to Georgetown. He sat out a year before playing a half-season for the Hoyas, but once again decided to transfer after John Thompson III was fired and Agau earned his bachelor's degree, allowing him to grad transfer. SMU was the destination. That only lasted a year too, and it's now back to where it began with his old program with a new coach, Chris Mack, as Agau is making the rare second graduate transfer for a sixth year
ETHAN HAPP, Wisconsin: The Illinois native followed the Brian Butch path at Wisconsin, redshirting his initial season in Madison before becoming a Badger fixture. He's started all 105 games of his career, and he's now is approaching actually being as old as his game looks. He fell below the national radar last year as the Badgers missed the NCAA tournament for the first time since 'Titanic' won Best Picture, which makes him an even stronger candidate for this list. Happ led Wisconsin in scoring, rebounds, assists, blocks and steals – the first Big Ten player to do so in 22 years – and will have one more season to torture Big Ten opponents with his below-the-rim offense and high-level defense.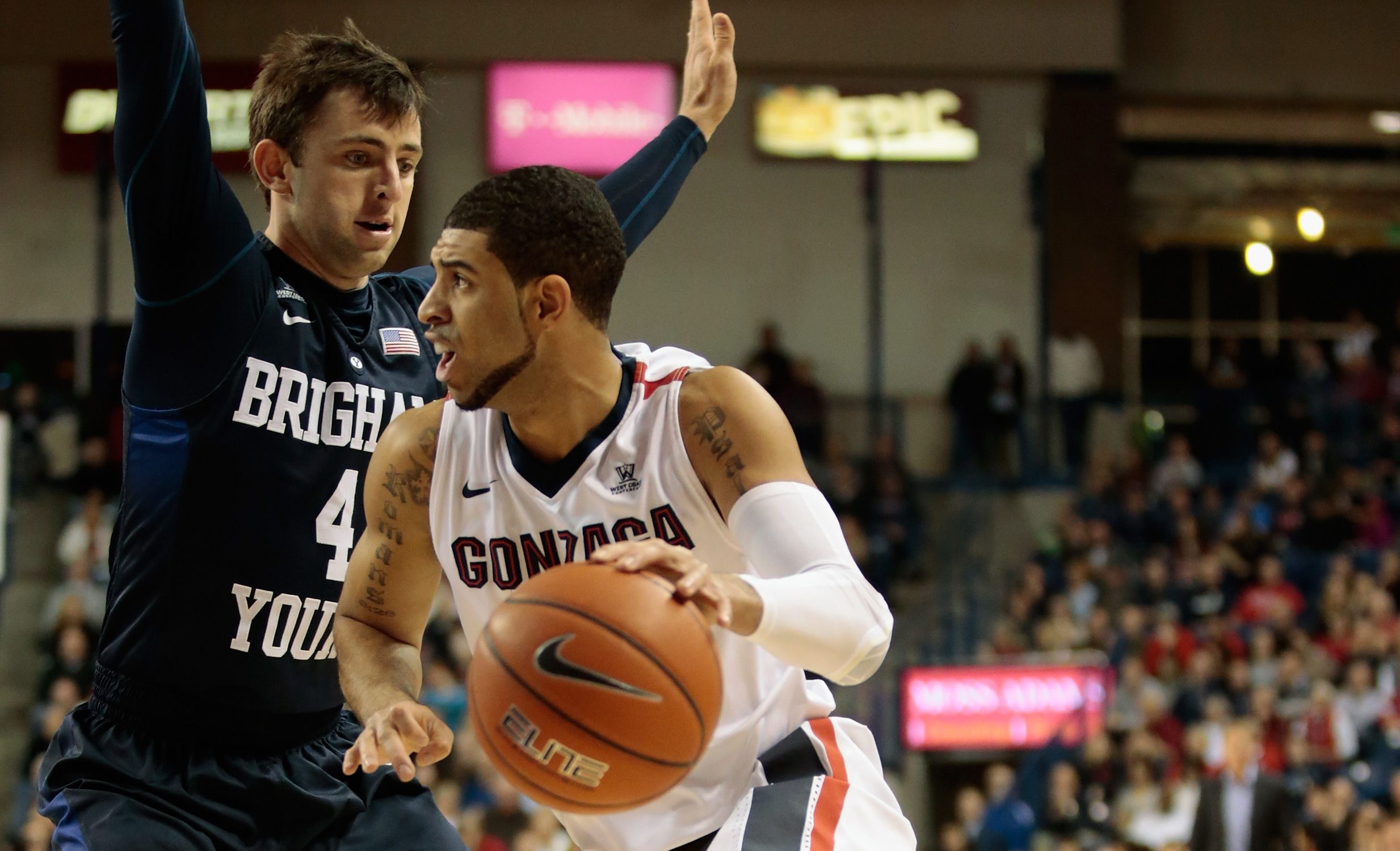 SECOND TEAM
JOSH PERKINS, Gonzaga: The former top-100 recruit played five games to start the 2014 season before a broken jaw delayed his freshman season a year. Since then, he's started 108 games, including a national championship contest in 2017. He'll have a chance to do that very same thing again this year as the Bulldogs open the season as a Final Four favorite.
CLAYTON CUSTER, Loyola (Chicago): The Kansas City-area product may be the poster child for the down-transfer. After starting his career at Iowa State, where he was stuck on the bench behind Monte Morris, Custer made his move to Loyola. He had a productive first season with the Ramblers, but, along with his team, burst onto the scene last year as the Missouri Valley Conference player of the year and helmed Loyola all the way to a shocking Final Four run. The clock hasn't struck midnight for this Cinderella, though, as Custer, unlike so many mid-major March heroes, still has a final year of eligibility left.
MAKAI MASON, Baylor: Mason has one of the stranger transfer stories. The Yale guard missed the 2016-17 season due to foot surgery. Under Ivy League rules, Mason wouldn't be able to to extend his career past four years, despite that missing season, so it was known ahead of last year that Mason would be headed to Baylor. Mason also missed most of last year with a stress fracture in his foot. He'll finally be back on the floor this year in Waco after two years on the sideline that makes the 16 points per game he averaged as a sophomore seem like so very long ago.
REID TRAVIS, Kentucky: An absolute rarity here: A John Calipari player making this list. Travis began his career at Stanford in 2014, redshirted 2015-16 due to a leg injury and earned a Stanford degree (no small feat) this spring before flirting with a pro career and ultimately deciding to finish his career as a part of Big Blue Nation. When the Minneapolis native first stepped on Stanford's campus, a number of his current teammates were just 14 years old.
JAQUAN LYLE, New Mexico: Let's chart Lyle's path to his senior season at New Mexico. Lyle played three years of high school at a high school in his Evansville, Ind. hometown and committed to Louisville the summer before his senior year. He then transferred to the powerhouse Huntington Prep in West Virginia. He then decommitted from the Cardinals and pledged to Oregon, even signing a National Letter of Intent. He then, though, was deemed inelieigble by the NCAA, which led to a post-grad year at IMG Academy in Florida. After that, he went to Ohio State, where he spent two seasons before deciding to transfer after he was charted with three misdemeanors for an incident outside of a bar in his hometown. Follow all that? It's why Lyle is the lone junior member of the Perry Ellis All-Stars.
HONORABLE MENTION
TACKO FALL, UCF: The Senegal native has been part of the college basketball conversation for years given his enormous size at 7-foot-6. His height, though, obscures the fact that he's also been a productive player of his three-year career. Fall has converted on more than 70 percent of his attempts through the field and has been among the country's leaders in shot blocking percentage, topping out at 12.8 percent as a freshman. A shoulder injury cost him the second half of last season. He's expected to be healthy for his senior season.
ISAAC COPELAND, Nebraska: A top-20 recruit in the Class of 2014, Copeland spent two years at Georgetown before transferring to Lincoln. Back surgery led to a medical redshirt season, and Copeland averaged 12.9 points and 6.1 rebounds per game for the Huskers last season.
DWAYNE MORGAN, Southern Utah: A top-15 recruit in the 2014 class, Morgan had two uneventful seasons (plus one ended by hip and shoulder injuries) at UNLV save for an arrest that stemmed from an argument with a cab driver and culminated with Morgan exiting the taxi and trying to drive a police car home at 6:40 in the morning. That was the end of his Runnin' Rebel career. The Baltimore native then made a move to Southern Utah as a graduate transfer where he played the second semester and averaged 12.2 points. This is his final season of eligibility.