As hard as it may be to believe, it was only one year ago today that college basketball as we know it was, seemingly, flipped on its head.
Four high major assistant coaches, two shoe company executives, the head of a high-profile AAU program, a former runner for an NBA agent, a Princeton-based financial advisor and a former NBA-referee-turned-suit-maker were caught up in the FBI raids that would eventually end the career of one prominent NBA agent and implicate ten high-major programs — Louisville, Arizona, USC, Auburn, Oklahoma State, Miami, South Carolina, Kansas, Maryland and Alabama — while leaving dozens more twisting in the winds of rumor and hearsay.
This was supposed to be the moment of reckoning for a sport that had, many believe, spun out of control, a chance for the federal government to do what the NCAA had proven incapable of for so many decades: Clean up college hoops.
The FBI had exposed, as U.S. Attorney for the Southern District of New York Joon Kim referred to it, "the dark underbelly of college athletics."
"Today's arrests serve as a warning to others choosing to conduct business this way in the world of college athletics," Kim added, "We have your playbook."
A year on, and eight of the 10 people arrested will be heading to trial in the next six months  while one Hall of Fame head coach has lost his job as a result of the investigation.
But the reality, no matter what the NCAA or the FBI has tried to tout over the course of the last 12 months, is that not much has truly changed, and that the one measure the NCAA could have taken to find an answer was hardly even discussed.
---
---
In the weeks and months after armed FBI agents raided the homes of the 10 men who were arrested, the entire college basketball world felt like it came to a halt.
Everyone — media members, coaches, players, agents — was, and to a point still is, waiting for the other shoe to drop.
If the FBI had managed to clandestinely investigate college basketball for more than two years, if they had wiretaps on the phones of powerful shoe company executives like Jim Gatto and Merl Code Jr., then there had to be more famous names than Book Richardson and Tony Bland just waiting to get arrested. All of those man-hours, the grandiose press conference touting the end of corruption in college basketball, it wasn't just so the Southern District of New York could parade out four assistant coaches and a couple guys that helped distribute Adidas' slush fund and say they fixed the sport.
There had to be more.
Right?
But as the weeks and months passed, it became more and more evident that this case had as much to do with Mischa Barton as it did a targeted strike on the biggest players in the world of amateur basketball.
Marty Blazer, a Pittsburgh-based financial advisor for professional athletes, was caught by the SEC committing securities fraud, illegally using his clients' money to fund Hollywood movies — like this flop, which starred Barton, Devon Sawa and Michael Clarke-Duncan — at the same time that his name and firm was tied to the agent scandal that was developing on the campus of North Carolina. He flipped, and he offered the government the sport of college basketball.
Blazer started handing out bribes to assistant coaches, trading wads of cash for handshake agreements of influence over where soon-to-be professional athletes would invest their money. That eventually led him, and the FBI agents listening to his phone calls and conversations, to Christian Dawkins, a former runner for ex-NBA agent Andy Miller.
Dawkins was the perfect mark, a young go-getter that was connected enough to attract big names and high-profile programs while being green enough that he didn't recognize the con. Blazer had put Auburn assistant Chuck Person and Oklahoma State assistant Lamont Evans on the radar. Dawkins was the one that brought Louisville, USC, and a number of other programs into that Las Vegas hotel suite, the one wired for video and sound by the undercover FBI agents posing as Dawkins' money men. He helped get Gatto and Code on the FBI's radar, which in turn ensnared the likes of Miami, Arizona, Kansas and Maryland.
But the bottom never fell out. The blue-bloods — Duke, Kentucky, UNC, Indiana, UCLA — more-or-less remained unscathed. The biggest name to get fired was Rick Pitino and his athletic director, Tom Jurich, but that had as much to do with the fact that this was Pitino's third embarrassing scandal as it did the Louisville coaching staff getting caught (allegedly) helping to funnel $100,000 to a prospect.
In fact, one could argue that most of the programs that were caught up in the raid are doing better than ever.
Take, for example, Auburn.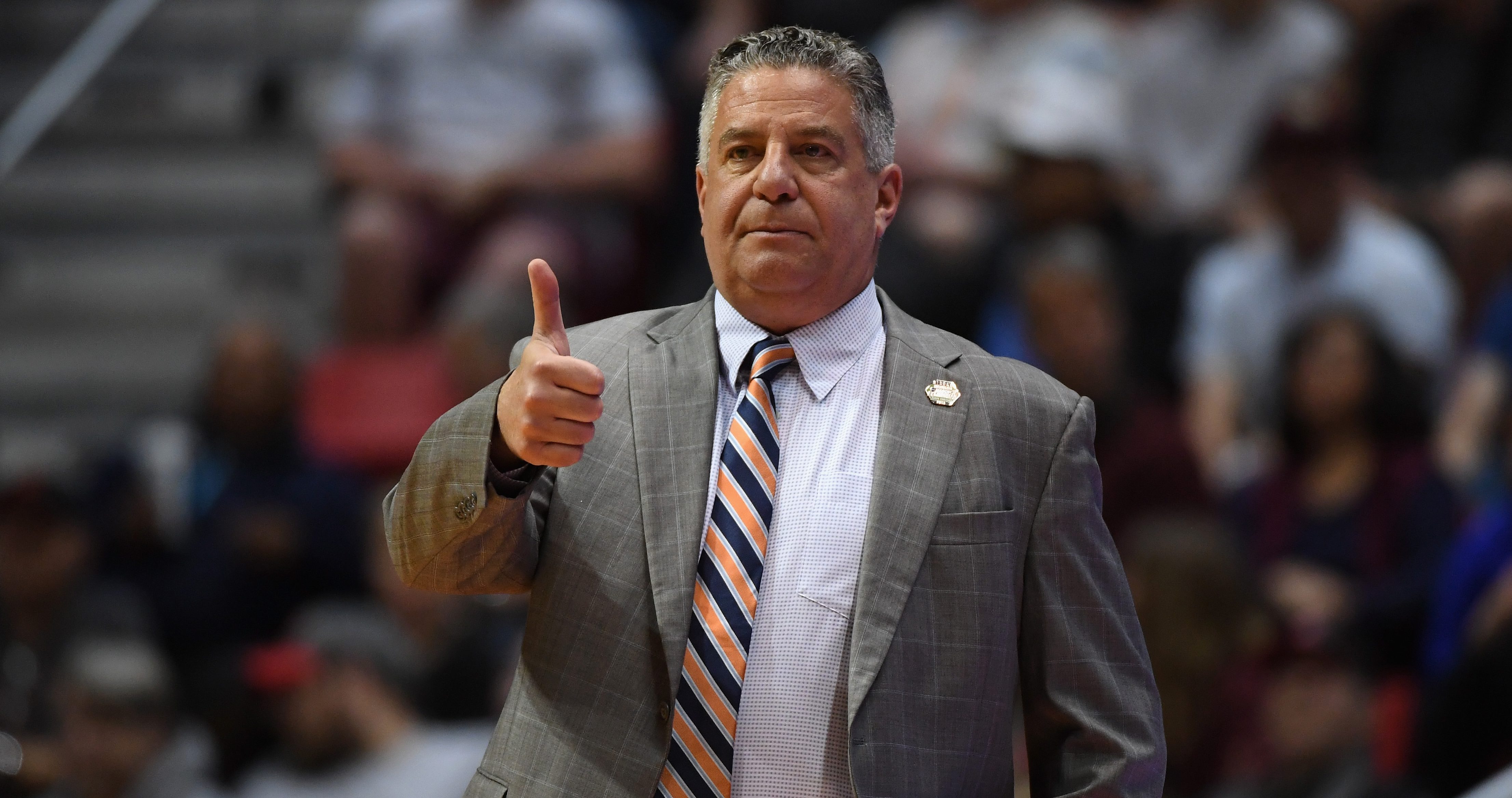 Person, then an assistant with the Tigers, allegedly accepted at least $91,500 in bribes from Blazer in exchange for steering players Austin Wiley and Danjel Purifoy to Blazer for financial services, going as far as to lie to the players and their families about how well he knew Blazer and their past professional relationship. Getting kickbacks — or, as Person's lawyer refers to it, "referral fees" — to send players that trust you to shady financial advisors is much different than finding a way to funnel $100,000 to the family of a player to get him on your roster.
Person will go to trial to face six federal charges in February of 2019.
Auburn?
They are coming off of their best season in decades. They won their first SEC regular season title since 1999 and just their third league title in program history last year. They reached the NCAA tournament for the first time since 2003. They enter this season as the No. 10 team in the NBC Sports Preseason Top 25, and Bruce Pearl — their head coach who has already served a three-year show-cause penalty for lying to NCAA investigators about violating NCAA rules — received a five-year contract extension in June.
Louisville is the program that had to deal with the most direct evidence of cheating, as it became quite evident that Adidas helped the coaching staff funnel $100,000 to five-star recruit Brian Bowen in exchange for his commitment. This cost Hall of Fame head coach Rick Pitino his job — and possibly his career.
But it's not like the Cardinals are suffering. They went out and hired the best young coach in the sport in Chris Mack, and he has proceeded to put together a recruiting class that would have made his predecessor envious. Four four-star recruits have committed since May, including three players in the month of September, one of whom was previously committed to the program under Pitino.
USC and Arizona both had an assistant coaches get arrested for accepting bribes. The Trojans currently have the nation's top-ranked 2019 recruiting class — including a pair of five-star recruits — and are the favorite to land a commitment from the top player in the Class of 2020. They also managed to land a top 20 recruiting class this year.
Arizona dealt with as much fallout from the FBI investigation as anyone, losing a five-star prospect in Jahvon Quinerly, an assistant coach and nearly a head coach after a questionable report about head coach Sean Miller getting caught on a wiretap surfaced. Despite all of that, Arizona is still a force to be reckoned with on the recruiting trail. Five-star guard Nico Mannion picked the Wildcats over Duke and Kansas, among many others.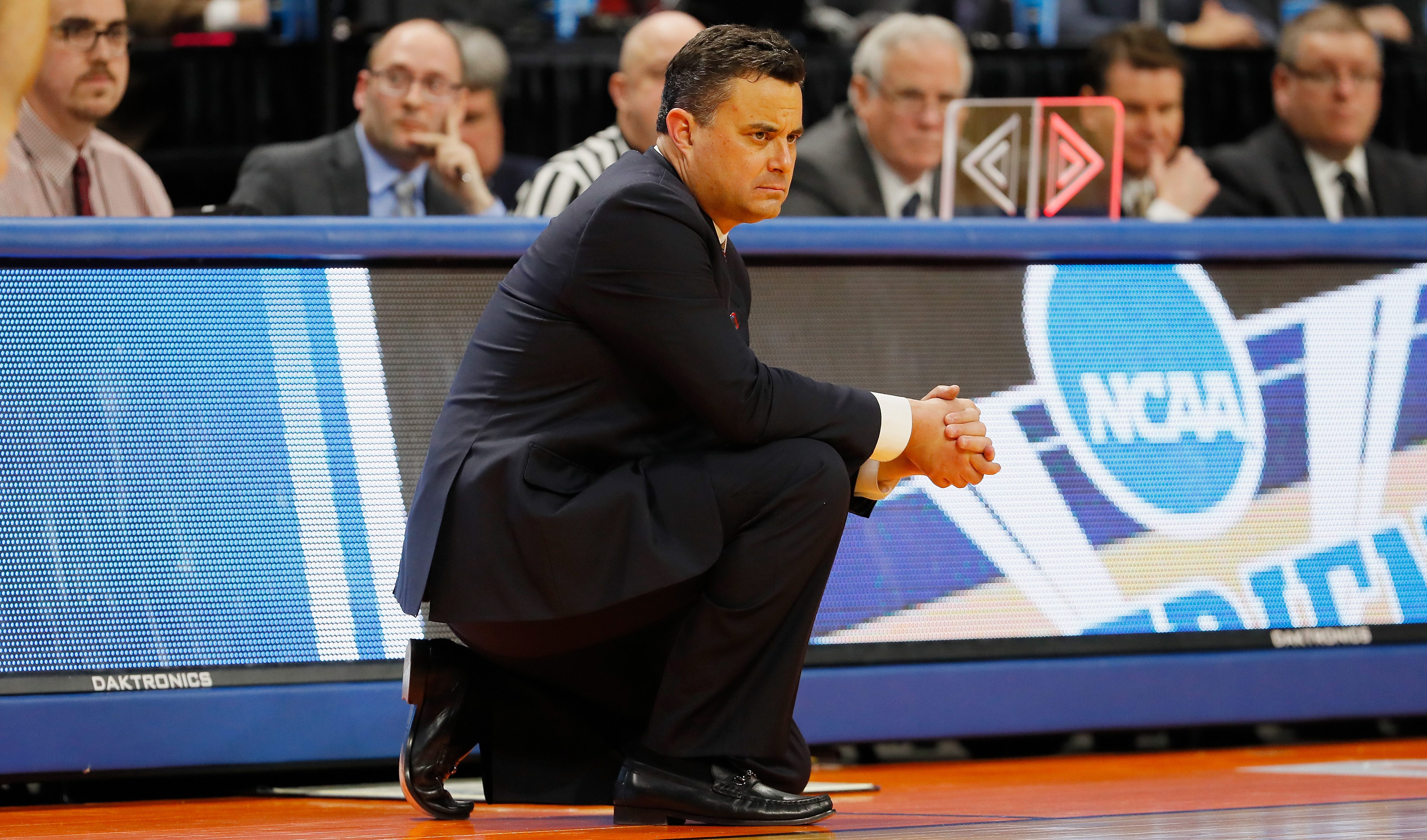 Kansas themselves were officially linked to the investigation after a superseding indictment in April, and while that might cost them Silvio De Sousa this season the way it cost them Billy Preston last season, the Jayhawks are still sitting as the preseason No. 1 team in the country. They are still coming off of a run to the 2018 Final Four. Quentin Grimes, a five-star prospect from Texas and a potential top five pick in the 2019 NBA Draft, didn't seem too worried about the investigation when he enrolled for this season.
Alabama is coming off of a trip to the NCAA tournament and looks like a team that can get back there again next season. Maryland may not have returned to the heights that they were at prior to leaving the ACC, but that has as much to do with Mark Turgeon as it does any links to this investigation. Miami looks to be headed to a down year, but that probably has more to do with the natural swings that come with being a mid-level program in the ACC as anything.
Scandal does not impact a program as much as you might think. North Carolina reached a title game and won the title the following season with the recruiting classes that were built during the throes of the investigation into academic fraud. Impropriety is not going to affect recruiting. Instability does.
Once it became clear Sean Miller wasn't losing his job, Arizona was back to landing five-stars. Once Louisville landed another elite head coach, the Cardinals were back to getting the players the program is used to. That's why Bruce Pearl got his extension.
As much as Condoleezza Rice and the NCAA would like you to believe, not much has actually changed in the day-to-day realities of running a high-major college basketball program.
---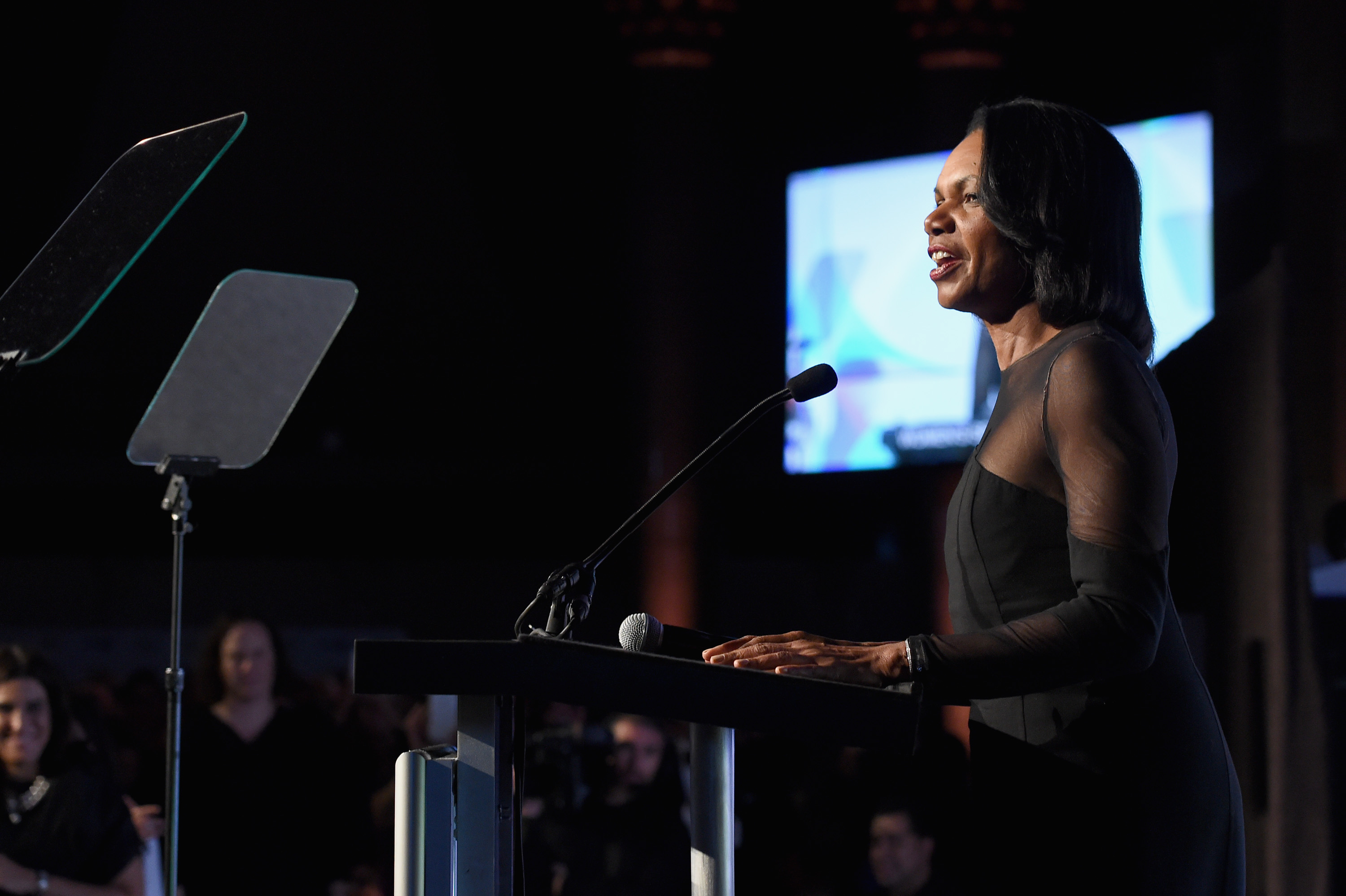 ---
At this point, we know how ridiculous it is that the FBI is stepping in to try and turn the NCAA's amateurism bylaws into federal law. We know that the legs that this case stands on are flimsy, that the men going to trial are facing decades in prison for something that no one truly believes is a crime. We know that the victims in this case — the universities — are not actually victims, that they are willingly complicit in the deals that get done. If they weren't, would Kansas have signed a 12-year, $191 million extension on their apparel deal with Adidas after Adidas victimized the university by allegedly funneling $90,000 to the family of Preston and $20,000 to the guardian of De Sousa?
No.
They would not have.
But we've been over all of that before.
The question that is left here is what comes next, and that likely depends on what happens over the course of the three trials. Dawkins, Gatto and Code will be in court beginning on October 1st. The trial for Person and Michel is scheduled to begin on Feb. 4th, 2019, while the trial for Richardson, Evans and Bland is set to begin on April 22nd, 2019.
And that's where things are going to get dicey for the programs that have had their names tied up in this scandal. Once those trials begin, the evidence that the FBI gathered over the course of their two-year investigation — which included wiretaps, undercover sting operations and the seizure of cell phones and laptops — becomes public. We've gotten a taste of what might be included in that evidence already. In February, Yahoo Sports got their hands on a couple of pages of evidence, and that was enough to get programs like Duke, Kentucky, Michigan State and Texas linked to this investigation.
What happens when all of that evidence comes out?
Perhaps more importantly, what happens when the NCAA if finally allowed to get their hands on all of this evidence?
The Commission on College Basketball was, more or less, a total failure in my mind. They didn't even pretend to address the issue of amateurism, and without addressing the issue of amateurism the hope of cleaning up the black market that has developed in the world of basketball recruiting is non-existent.
But what the Commission did manage to get through this rule change: "People charged with investigating and resolving NCAA cases can accept information established by another administrative body, including a court of law [or] government agency." In other words, the NCAA can use any and all evidence that the FBI dug up to hammer schools, coaches and players that found themselves caught in this mess.
They won't actually start their investigatory procedures until the legal process has fully played out, but they absolutely will have a chance to come down hard on the offenders that get exposed by the FBI.
That stability currently being enjoyed by Louisville, USC, Arizona and the like?
We'll see how long it lasts.