Beginning in September and running up until November 6th, the first day of the season, College Basketball Talk will be unveiling the 2018-2019 NBCSports.com college hoops preview package.
Every day at Noon ET, we will be releasing an in-depth preview of one member of our Preseason Top 25.
Today we dive into No. 23 Michigan.
---
For the second time in six years, John Beilein will enter a season as college basketball's reigning national runner-up.
And for the second time in six years, he'll do so after seeing his best offensive weapons head to the NBA ranks. In 2013, Beilein lost National Player of the Year Trey Burke and Tim Hardaway to the league, and his program didn't miss a beat. Michigan won 28 games in 2013-14, winning the outright Big Ten regular season title before coming within one Aaron Harrison jumper of getting back to the Final Four.
This year, Beilein will be looking to find a way to replace the production he got from Mo Wagner, Muhammad-Ali Abdur-Rahkman and Duncan Robinson from a team that was, frankly, unlike anything we have seen from Beilein in his career. Beilein's reputation as an offensive mastermind precedes him. In three of the previous five season, his Michigan team had finished as one of the nation's top four offenses, according to KenPom.com. But prior to last season, Beilein also had a reputation for being a coach that prioritized small-ball lineups and the offensive side of the ball over defensive stability.
He had never had a team that finished higher than 37th in KenPom's adjusted defensive efficiency metric. Last season, Michigan finished 3rd.
This season, the Wolverines lose their three best offensive weapons from a team that already had question marks on that end of the floor.
Beilein is one of the masterminds of the small-ball movement and the three-point revolution, and he is going to have his work cut out for him this year.
MICHIGAN WILL BE GOOD BECAUSE …
Defensively, this team should be just as good as they were last season, if not better.
Zavier Simpson is the head of the snake. A pitbull at the point, Simpson is somewhere between Aaron Craft and T.J. McConnell when it comes to setting the tone for his team defensively. He has his flaws as a player — and, trust me, we'll get into that — but when it comes to leadership, Simpson is at a level that very few players in the country can reach. His communication, his ability to hold teammates accountable, the example that he sets on a day-in, day-out basis, those are things that cannot be taught. Simpson has them, and when combined with his ability to get in the head of opposing point guards, it's hard to quantify his value to this team.
But believe me, he matters.
Likewise, Charles Matthews also profiles as a talented wing defender. Combine him with Jordan Poole, Isaiah Livers and Brandon Johns Jr., and the Wolverines will once again have a roster with more perimeter athleticism than we're used to seeing out of a John Beilein team. Put another way, Michigan has an elite defender at the point and a wing that should be able to slow down any perimeter player they face. Throw in a couple of athletic, versatile pieces alongside them, and you get a team that is going to be a nightmare to run offense against.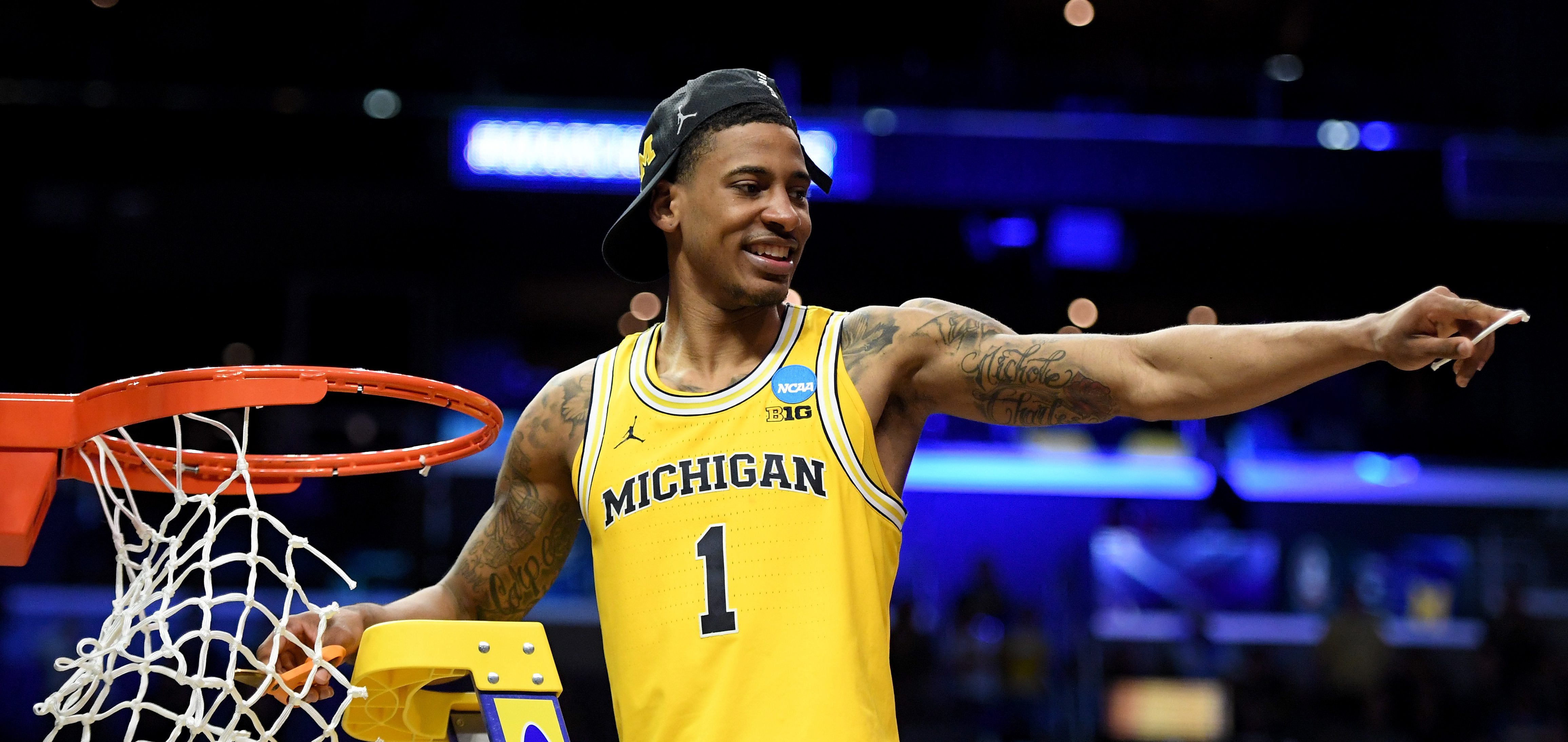 The reason Mo Wagner needed to return to school for his junior season was because of his issues on the defensive end of the floor, and while no one is ever going to confuse him with Anthony Davis, Wagner eventually developed into one of the nation's best defensive rebounders. Jon Teske and Austin Davis should, in theory, be able to cover that loss — both posted good defensive rebounding numbers in limited minutes — which is important for a Michigan defense that doesn't force a ton of turnovers or block all that many shots. Their forte is making you take tough shots and ending possessions after one shot.
But the biggest reason I think the Wolverines will once again be an elite defensive unit is that Luke Yaklich is back on staff for his second season. For my money, his addition was the story of Michigan's 2017-18 season. Yaklich, who spent four years at Illinois State after a long high school coaching career, is Michigan's defensive coordinator. I detailed how that works and why it was necessary last spring, and that story still holds.
With Yaklich coaching up this personnel, I fully expect the Wolverines to be one of the nation's top five defenses.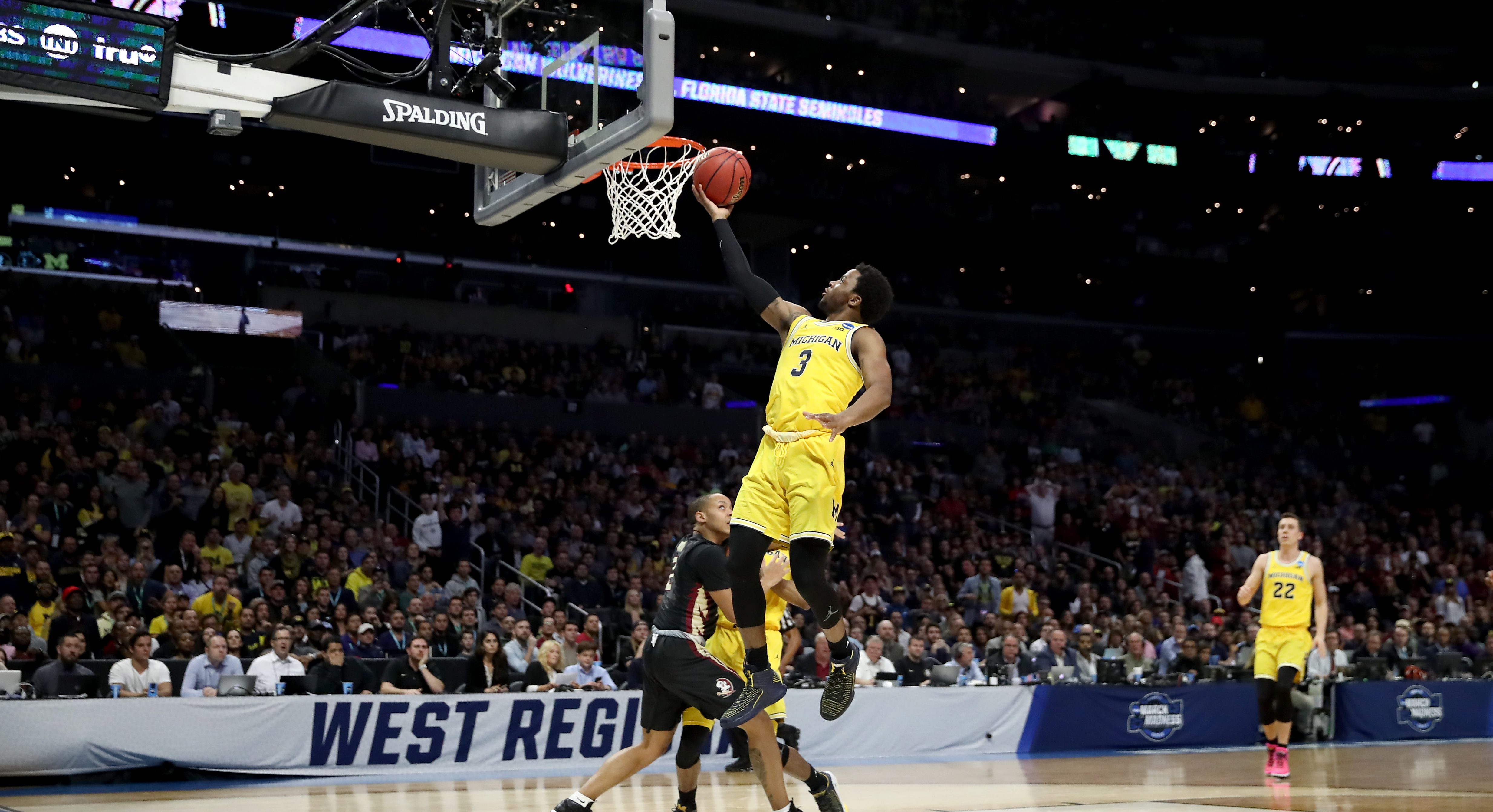 BUT MICHIGAN IS GOING TO STRUGGLE BECAUSE …
I am just not sold on this team being all that good offensively.
For starters, Michigan was just OK offensively last season. They finished the year ranked 35th in KenPom's adjusted offensive efficiency metric, and they will enter this season having lost their best shooter (Robinson), their best playmaker (Abdur-Rahkman) and the centerpiece of their offense, a 6-foot-11 center that shot 39.2 percent from three and was drafted in the first round (Wagner).
In total, Michigan made 361 threes last season. Those three players made 214 of them, or 59 percent. Michigan's returning players shot a combined 32.4 percent from beyond the arc last season, a number that would have ranked outside the top 300 in college basketball last season.
We saw what happened when Michigan struggled from beyond the arc during their run to the national title game. Outside of their blowout win over Texas A&M in the Sweet 16, when Michigan shot 14-for-24 from beyond the arc, they were 27-for-119 (22.7%) from distance in five NCAA tournament games and finished those five games averaging 0.95 points-per-possession. If it wasn't for Jordan Poole (ironically) hitting a 30-foot three at the buzzer, they would not have made it out of the first weekend of the tournament, and I think it is fair to point out that they did not play a team seeded higher than No. 6 before losing to Villanova by 17 points in the final.
Should I mention that nine of the 14 threes they made against Texas A&M were made by Wagner, Abdur-Rahkman and Robinson?
When Michigan isn't shooting the ball well, they aren't all that good offensively. In three games during a tour of Spain in August, Michigan, as a team, shot just 7-for-40 (17.5%) from three, and only three players made at least one three-pointer.
Their issues, however, go beyond simply being able to make shots from beyond the arc.
Matthews did not take the leap forward that many expected of him. Beilein has thrived with wing players that can operate in ball-screen actions — think Nik Stauskas, or Caris LeVert, or Tim Hardaway Jr. — and it stood to reason that, after spending a year as a redshirt under Beilein's tutelage, Matthews would find a way to work into a similar role. He was good last season, averaging 13.0 points and 2.4 assists, but he didn't look anything like a guy that was capable of carrying the water for a Beilein offense.
Neither did Simpson, to be frank. He just was not a guy that could be relied upon to be much of an offensive spark last season. The continued development of those two will be critical for the Wolverines, as will the emergence of Poole and Livers into bigger roles this year. Poole looks like he could be in line for a breakout sophomore season after averaging 6.0 points as a freshman, while Livers is precisely the kind of athletic four-man with three-point range that Beilein has had so much success with in the past.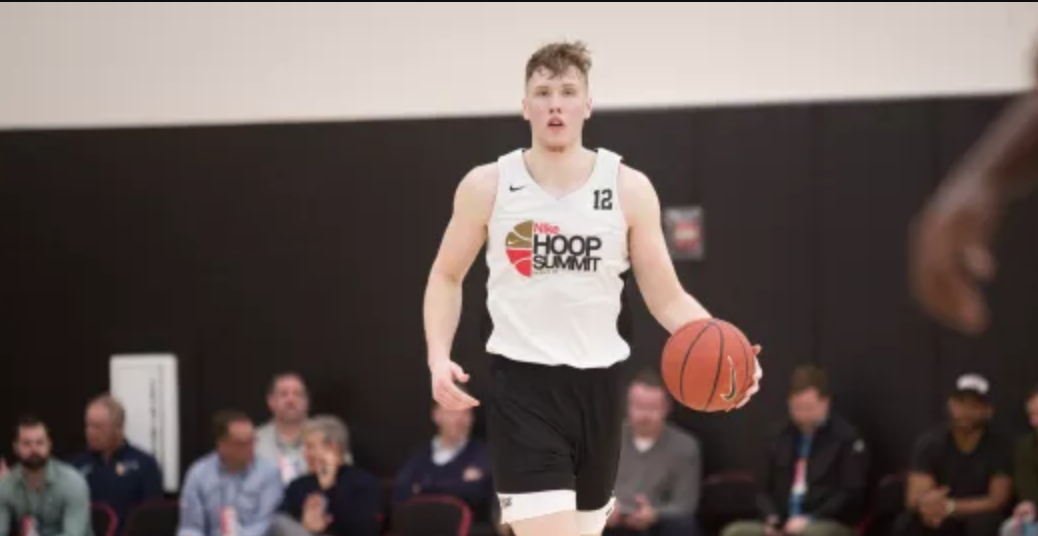 THE X-FACTOR
The one guy that I have not yet mentioned is Ignas Brazdeikis, a 6-foot-7 Lithuanian (by way of Canada) freshman that led the Wolverines in scoring and rebounding on their trip to Spain. He's older than a typical freshman (he'll turn 20 during the season) and has a build that has, according to The Athletic, forced Michigan's strength coach to ban him from hitting the bench press. He's ambidextrous around the rim, he's a versatile offensive weapon that can play on the wing or at the four, and he has the explosion to finish above the rim.
Freshmen haven't played a major role for Beilein in recent years, but it should be noted that he won a Big Ten title in 2012 when Burke started at the point as a freshman, and he reached the national title game with Stauskas, Mitch McGary and Glenn Robinson Jr. all starting as freshman. When a player is good enough to step in and contribute immediately, Beilein has not shied away from letting him, and Brazdeikis may end up being the guy that can do that.
He is likely not going to help this group be a better three-point shooting team — he did not even attempt a three in Spain — but don't be surprised when he ends up working his way into the starting lineup; I think that leading this team in scoring is in his range of outcomes.
And if Brazdeikis does end up being that good, then Michigan might have the go-to guy they need.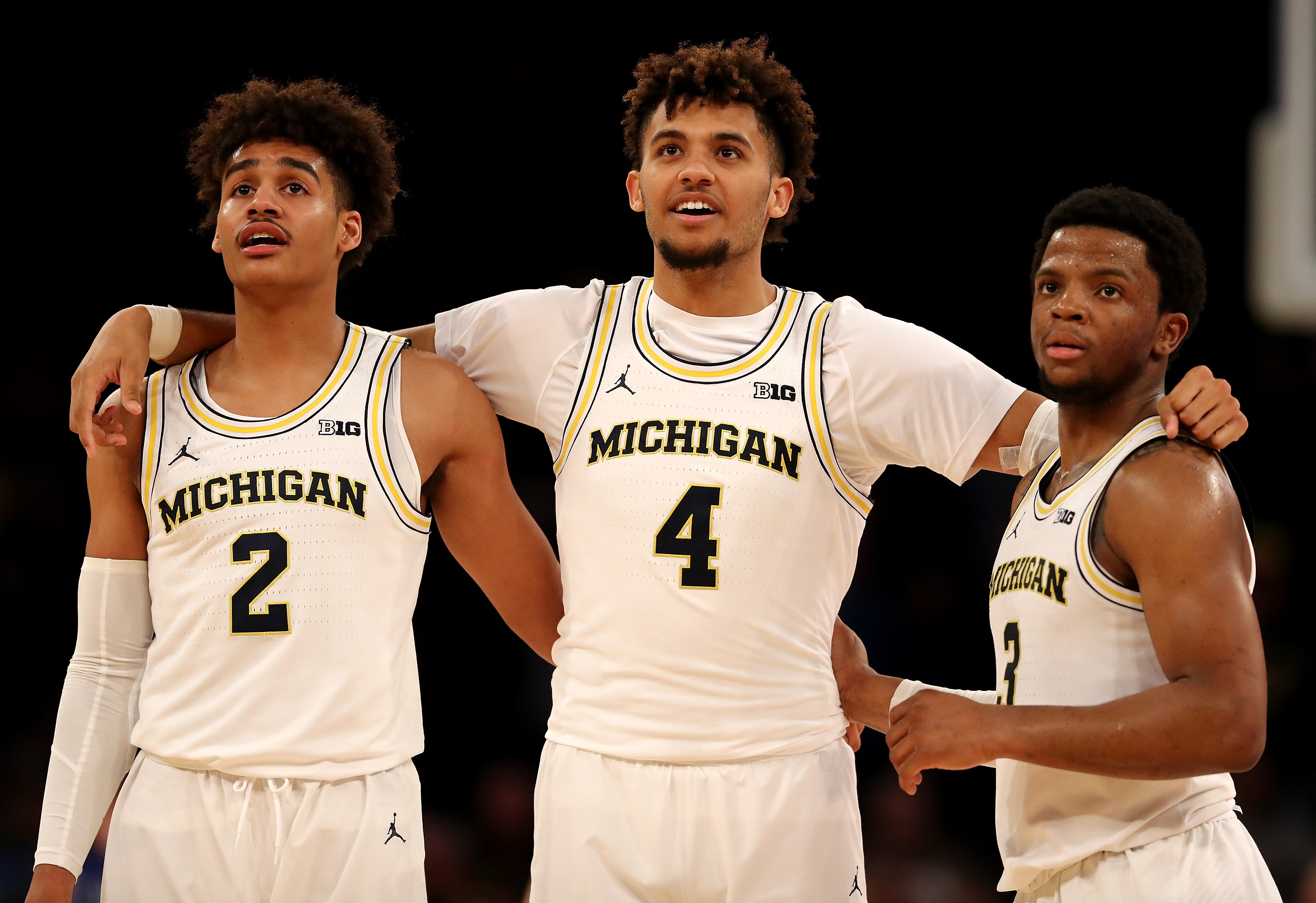 2018-19 OUTLOOK
The Wolverines are team that I think has both a high floor and a high ceiling heading into the new season.
There is no doubt in my mind that they are going to be one of the best defenses in college basketball. Last year, 17 of the top 18 teams in KenPom's adjusted defensive efficiency metric made the NCAA tournament; UCF, who lost their three best players to injury, was the only team that didn't. Of the team that ranked in the top ten, the only team that didn't win at least one game in the NCAA tournament was Virginia.
In the 17 seasons that KenPom has data for, no more than two of the top ten teams in his adjusted defensive efficiency metric have missed the NCAA tournament, and only five times in that span has less than 90 percent of the top ten gone dancing.
Odds are pretty good Michigan is headed back to the NCAA tournament.
And, frankly, I think there's a chance they can get there as Big Ten regular season champions. A lot has to happen — Matthews needs to embrace being a go-to guy; Poole and Livers have to take significant steps forward; Brazdeikis needs to adjust to life in the Big Ten immediately; Simpson needs to lead the charge of improved three-point shooting — but all of those things are, individually, fairly likely to occur.
That's before you add in the Beilein factor.
Having him as an offensive tactician immediately makes a team better offensively.
I'd put my money on this group likely ending up as a No. 6 or 7 seed with a chance to get to the second weekend because of the way that they can defend, but I wouldn't put it past Beilein finding a way to get this group to end the year as a top three seed once again.
THE REST OF THE TOP 25
No. 24 N.C. State
No. 25 Marquette