July's live recruiting period, the last of its kind, just finished up, meaning that the Class of 2019 have fully had a chance to prove themselves to the recruiters and the recruitniks around the country.
Scholarships were earned and rankings were justified over the course of those three weekends, but scholarship offers and rankings don't always tell us who the best players in a given class will end up being.
Ask Steph Curry.
Over the course of the coming weeks, we will be re-ranking eight recruiting classes, from 2007-2014, based on what they have done throughout their post-high school career.
Here are the 25 best players from the Class of 2012, with their final Rivals Top 150 ranking in parentheses: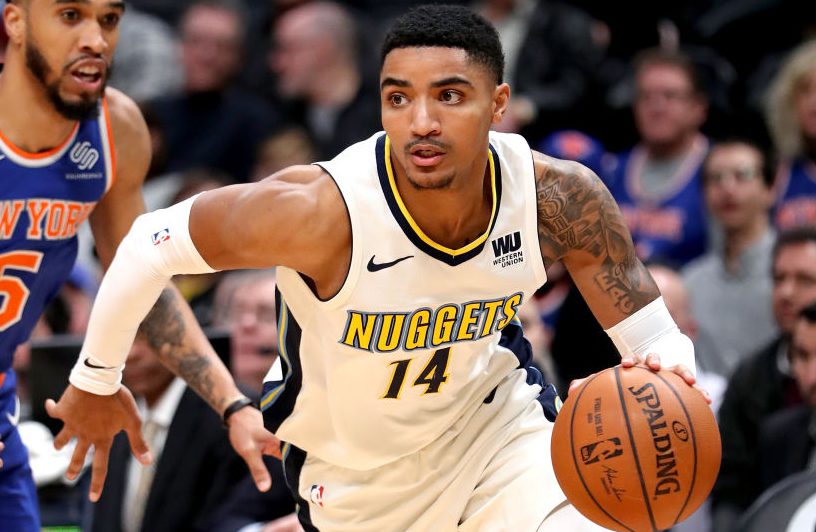 1. Gary Harris (25)
A two-year starter at Michigan State, Harris averaged 14.9 points, 3.3 rebounds and 2.0 assists per game as a Spartan. Harris managed to collect multiple honors as a collegian, including Big Ten Freshman of the Year in 2013 and first team all-conference in 2014. Harris' production was good enough to get him selected 19th overall by Chicago in the 2014 NBA Draft, with the Bulls trading his draft rights to Denver that night.
Harris has been a key perimeter option for the Nuggets, developing into one of the better two-way guards in the NBA. Last season Harris averaged a career-high (to this point) 17.5 points per game last season, and last fall he agreed to a four-year deal worth $84 million. If Harris can stay healthy, which has been an issue each of the last two seasons, there's a good chance he'll continue to improve moving forward.
2. Steven Adams (5)
A native of New Zealand, Adams would be considered one of the best big men in the class after a stint at Notre Dame Prep in Fitchburg, Massachusetts. Adams would go on to play one season at Pittsburgh, where he averaged 7.2 points, 6.3 rebounds and 2.0 blocks per game. Adams' decision to turn pro was criticized by more than a few people, but ultimately the move to turn pro was a good one.
Adams was selected by Oklahoma City with the 12th overall pick in the 2013 NBA Draft, and after a quiet rookie season he's developed into one of the better centers in the NBA. Adams and the Thunder agreed to a four-year extension worth $100 million just before the start of the 2016-17 season, and last year he established new career bests in points (13.9 ppg) and rebounds (9.0 rpg).
3. Buddy Hield (86)
Hield is one of two players on this list to have won a national Player of the Year award while in college, with Denzel Valentine being the other. A guard known more for his defense as a freshman at Oklahoma, Hield was a tireless worker who developed himself into one of the best shooters in recent college basketball history. A native of The Bahamas, Hield was a two-time Big 12 Player of the Year, and as a senior he averaged 25.0 points and 5.7 rebounds per game on a team that reached the Final Four.
Drafted sixth overall by New Orleans in the 2016 NBA Draft, Hield was sent to Sacramento in February 2017 in the DeMarcus Cousins trade. Last season, his first full campaign with the Kings, Hield averaged 13.5 points and 3.8 rebounds per game.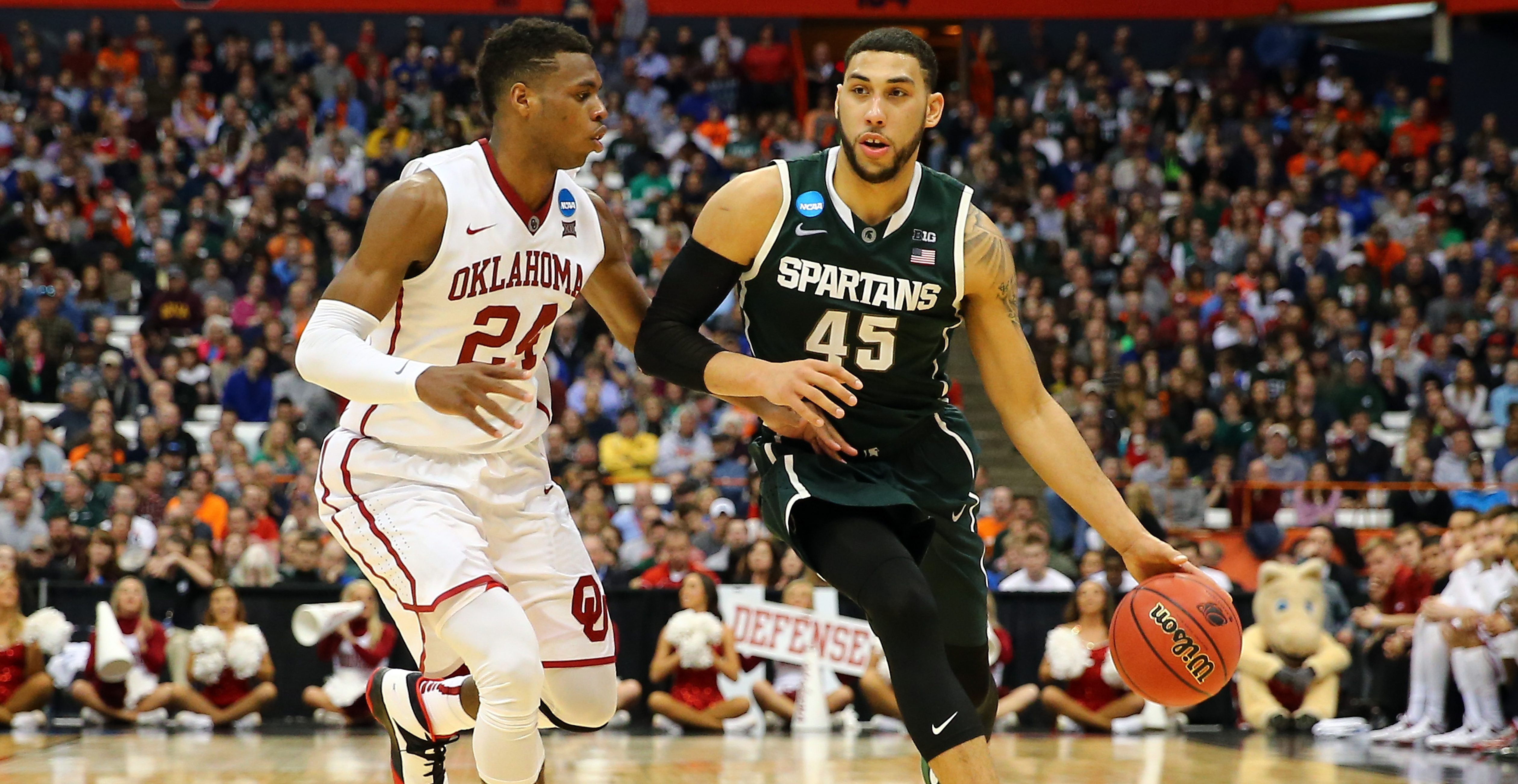 4. Denzel Valentine (81)
Valentine was one of the most versatile players in college basketball during his time at Michigan State, where as a senior he not only earned Big Ten Player of the Year but the AP and NABC national player of the year awards as well. After averaging 19.2 points, 7.8 assists and 7.2 rebounds per game Valentine was drafted by Chicago with the 14th overall pick in the 2016 NBA Draft. In two seasons with the Bulls, Valentine's averaged 8.0 points, 4.1 rebounds and 2.3 assists per game.
5. Marcus Smart (10)
After winning Big 12 Player of the Year as a freshman, many expected the Flower Mound (Texas) HS product to leave Oklahoma State. That didn't happen, as Smart returned to Stillwater for his sophomore season, and despite improving his scoring by nearly three points per game he endured what was a heavily-scrutinized campaign. In two seasons at Oklahoma State, Smart averaged 16.6 points, 5.9 rebounds, 4.5 assists and 2.4 steals per game, numbers that would get him selected by Boston with the sixth pick in the 2014 NBA Draft.
An All-Rookie Team selection, Smart has developed into one of the NBA's best perimeter defenders. While the jump shot does need some work, there's no questioning Smart's toughness or willingness to do whatever the Celtics need. Smart's work led to him being rewarded with a new contract worth $52 million over four years this summer.
6. Kris Dunn (16)
After earning a spot in the McDonald's All American Game, Dunn would spend four seasons at Providence with one being shortened due to injury. By the time Dunn left campus he had established himself as one of the best players in Providence and Big East history, winning at least a share of Big East Player of the Year in each of his last two seasons. He was also named Big East Defensive Player of the Year in both of those seasons, and a second-team All American in 2016.
Drafted by Minnesota with the fifth overall pick in the 2016 NBA Draft, Dunn struggled as a rookie before being traded to Chicago in the Jimmy Butler deal. The change of scenery has worked out for Dunn so far, as last season he averaged 13.4 points, 6.0 assists and 4.3 rebounds per game.
7. T.J. Warren (17)
If there's one thing T.J. Warren was best known for at NC State, it was his ability to get buckets. Warren more than doubled his scoring average from freshman to sophomore year, averaging 24.9 points per game and winning ACC Player of the Year in 2014. Shooting 52.5 percent from the field that year, Warren also averaged 7.1 rebounds per game for the Wolfpack.
After two seasons in Raleigh it was off to the NBA, with Warren being drafted by Phoenix with the 14th overall pick in the 2014 NBA Draft. In four seasons with the Suns, Warren's averaging 13.7 points and 4.1 rebounds per game with the 2017-18 campaign being his most productive to date. Last season Warren, who agreed to a four-year extension worth $50 million last September, averaged 19.6 points and 5.1 rebounds per game.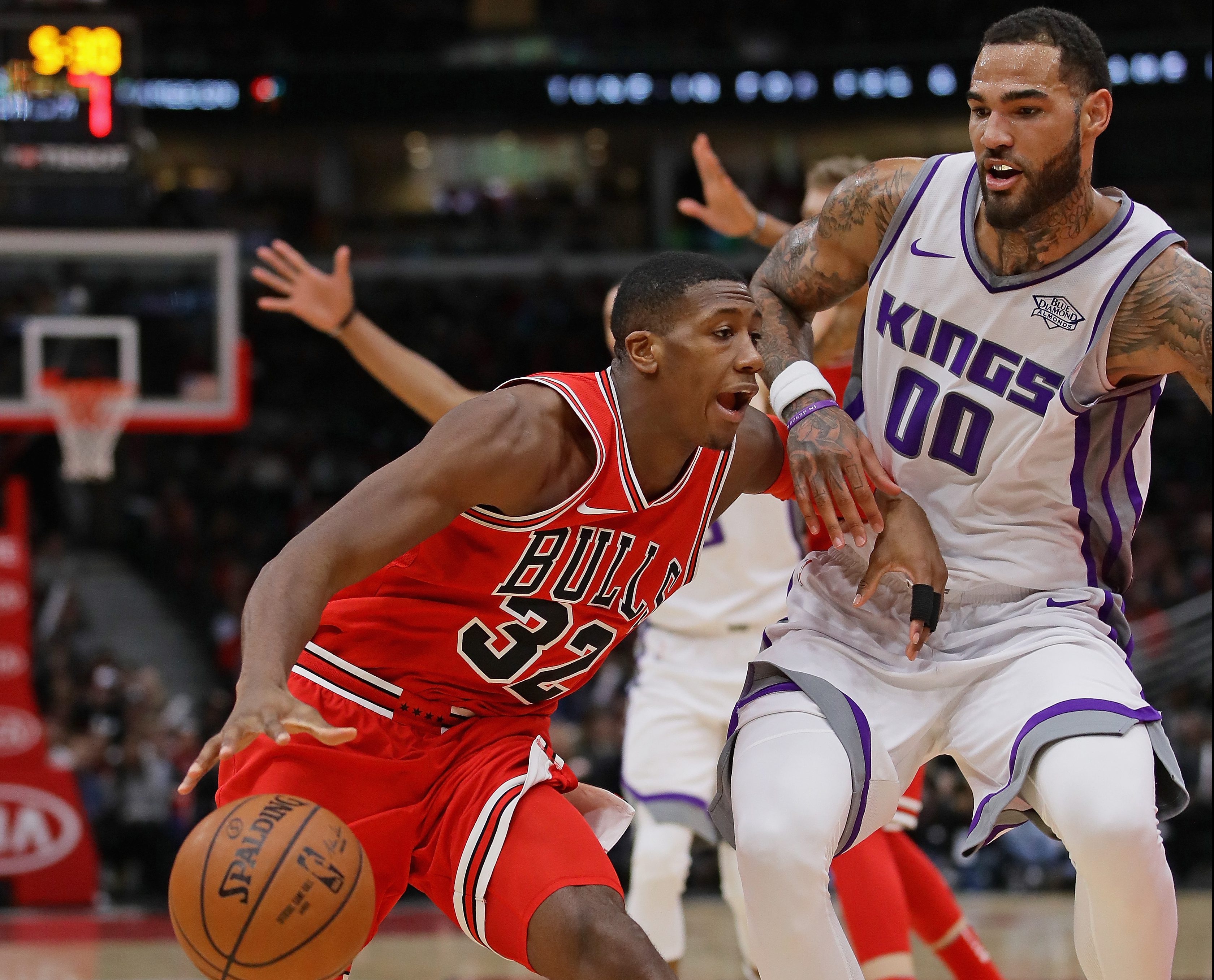 8. Willie Cauley-Stein (40)
Cauley-Stein, who in addition to being a very good basketball player was also a quality wide receiver in high school, spent three seasons at Kentucky where he averaged 8.0 points, 6.2 rebounds and 2.2 blocks per game. The 7-footer would then enter the 2015 NBA Draft, with Sacramento selecting him with the sixth overall pick. Cauley-Stein's third season has been his best to date, as he averaged 12.8 points, 7.4 rebounds and 2.0 assists per game.
Entering the final season of his rookie contract, the 2018-19 campaign will be a big one for Cauley-Stein. A productive 2018-19 could either land him a long-term deal with the Kings or a good contract elsewhere.
9. Fred VanVleet (138)
Ranked outside of the Top 100, VanVleet would ultimately develop into one of the greatest players in Wichita State program history by the time he'd exhausted his eligibility. A reserve on the 2013 team that reached the Final Four, VanVleet won Missouri Valley Player of the Year as a sophomore running the point for a team that was undefeated until its second round loss to eventual national runner-up Kentucky. VanVleet would won a second Larry Bird Award as a senior, and in four seasons at Wichita State he averaged 10.2 points and 4.5 assists per game.
Undrafted in 2016, VanVleet managed to earn himself on Toronto's roster as a rookie and is now a key option off of the Raptors bench. After averaging 8.6 points and 3.2 assists per game as Kyle Lowry's backup last season, VanVleet was rewarded with a new deal worth $18 million over the next two seasons.
10. Jerami Grant (64)
Grant is one of the few players in this class who've received solid paydays after their rookie deals, as the Thunder signed him to a three-year deal worth $27 million last month. Prior to entering the NBA Grant played two seasons at Syracuse, where as a sophomore he averaged 12.1 points and 6.8 rebounds per game in the program's inaugural season in the ACC.
Philadelphia selected Grant with the 39th pick of the 2014 NBA Draft, and after two-plus seasons with the 76ers he was dealt to Oklahoma City. Grant averaged 8.4 points and 3.9 rebounds per game for the Thunder last season.
11. Kyle Anderson (3)
Anderson ended up spending two seasons at UCLA, where he averaged 12.2 points, 8.7 rebounds and 5.6 assists per game. As a sophomore Anderson led the Pac-12 in assists with an average of 6.5 per game, with his playmaking ability a key reason why the Bruins won 28 games, the Pac-12 tournament title and reached the Sweet 16 in Steve Alford's first season at the helm.
From there it was off to the NBA, with San Antonio selecting Anderson with the final pick in the first round of the 2014 NBA Draft. In four seasons with the Spurs, Anderson averaged 4.9 points and 3.6 rebounds per game, with the 2017-18 season being his best (7.9 ppg, 5.4 rpg, 2.7 apg). This summer Anderson cashed in, with Memphis signing him to a four year deal worth $37.5 million.
12. Terry Rozier (80)
Rozier made significant strides from his freshman to sophomore season at Louisville, averaging 17.1 points, 5.6 rebounds and 3.0 assists per game and earning second team All-ACC honors. Rozier would then enter the NBA draft, with Boston selecting him with the 16th overall pick. While Rozier didn't see much playing time as a rookie he's steadily worked his way into the Celtics rotation, last season helping propel a team that was without Kyrie Irving and Gordon Hayward to the Eastern Conference Finals.
While Irving's return from injury could impact Rozier's playing time this upcoming season, he could very well be headed towards a nice payday next summer…be it in Boston or elsewhere.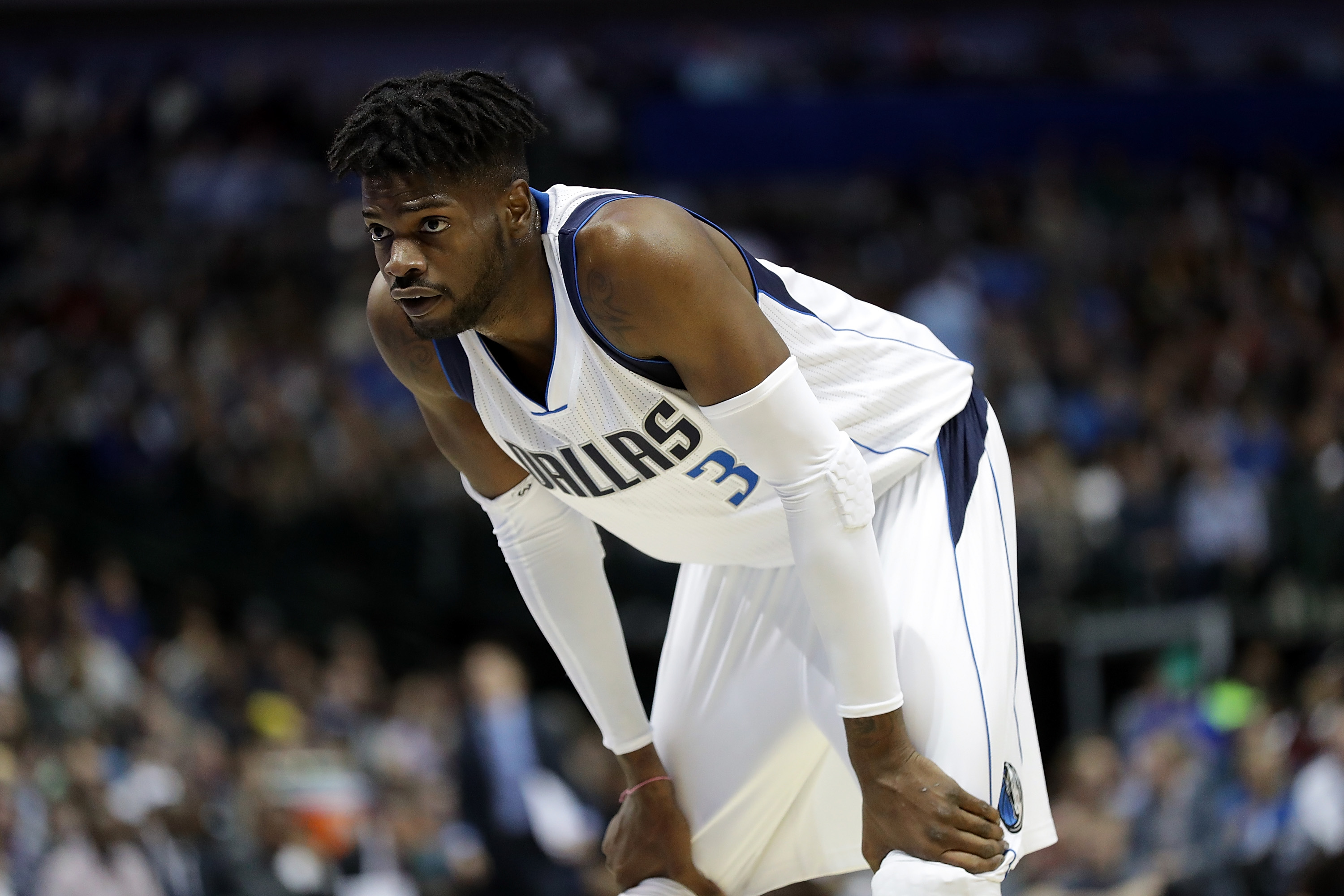 13. Nerlens Noel (2)
Noel's lone season at Kentucky was limited to just 24 games due to a torn ACL suffered in a loss at Florida, and his injury was the death knell for a team that would ultimately lose to Robert Morris in the first round of the Postseason NIT. Noel averaged 10.5 points, 9.5 rebounds and 4.4 blocked shots per game at Kentucky, and despite the injury he was still selected by New Orleans with the sixth overall pick in the 2013 NBA Draft.
Noel's draft rights were traded to Philadelphia, where he averaged 10.2 points and 7.6 rebounds per game in two-plus seasons before being traded to Dallas. Dallas is where things went off the rails for Noel, as in the summer of 2017 his former agent turned down a deal that would have paid Noel $70 million over four years. This did now work out for Noel, as he ultimately signed a one-year deal worth $4 million and averaged 4.4 points and 5.6 rebounds per game in 30 appearances last season. Noel agreed to a deal with the Thunder this summer, where he hopes to turn things around.
14. Sam Dekker (13)
After averaging 9.6 points and 3.4 rebounds per game as a freshman reserve, Dekker would be a key starter on Wisconsin teams that reached the Final Four in consecutive seasons. The 2012 Wisconsin Mr. Basketball would earn second team All-Big Ten honors in each of his final two seasons at Wisconsin, and he was named to the All-Tournament Team after the Badgers' run to the national title game in 2015. From there it was off to the NBA, with Dekker being drafted 18th overall by Houston in the 2015 NBA Draft.
Limited to three games as a rookie due to a back injury, Dekker made 77 appearances for the Rockets in 2016-17 before being traded to the Clippers as part of the Chris Paul deal. Last season Dekker averaged 4.8 points and 2.4 rebounds per game, with L.A. trading him to Cleveland earlier this summer.
15. Nik Stauskas (71)
Stauskas arrived on the Michigan campus with a reputation for being a high-level shooter, and he certainly lived up to that in his two seasons in Ann Arbor. Shooting better than 44 percent from three, Stauskas averaged 14.1 points per game during his Michigan career and as a sophomore was named Big Ten Player of the Year. Also a consensus second team All-American in 2014, Stauskas was part of two deep NCAA tournament runs as the Wolverines reached the title game in 2013 and the Elite Eight in 2014.
Drafted eighth overall by Sacramento in 2014, Stauskas' best production in the NBA came as a member of those 76ers teams in 2015-16 and 2016-17 that were seemingly more focused on amassing "assets" and getting key young players healthy than winning games (that approach has worked for Philly). Philadelphia traded Stauskas to Brooklyn during the 2017-18 season, and last month he agreed to a one-year deal with Portland.
16. Glenn Robinson III (11)
Robinson spent two seasons at Michigan, the first of which being a campaign in which he made 39 starts and averaged 11.0 points and 5.4 rebounds per game on a team that reached the national title game. As a sophomore Robinson would increase his scoring to 13.1 points per game before turning pro, with Minnesota selecting him 40th overall in the 2014 NBA Draft. Robinson, who's played for the Timberwolves, 76ers and Pacers, will look to earn a spot in the Pistons rotation this season.
17. Yogi Ferrell (19)
A 2012 McDonald's All American, Ferrell was the starting point guard from Day 1 at Indiana. As a freshman Ferrell averaged 7.6 points and 4.1 assists per game on a team that won 29 games and reached the Sweet 16 before being knocked off by Syracuse. While Ferrell's numbers were much better sophomore year, with the point guard earning second team All-Big Ten honors, the team struggled and finished with a 17-15 record.
Led by Ferrell the Hoosiers would be better the next two seasons, with Ferrell earning first team all-conference honors both years and landing on multiple All-America teams as a senior. That wasn't enough to get Ferrell drafted but he's managed to fight his way into the NBA, spending time with the Nets and Mavericks in his first two seasons. This summer Ferrell agreed to a two-year deal with Sacramento, where he'll compete with Frank Mason III for the backup point guard job.
18. Georges Niang (69)
Niang's career at Iowa State went down as one of the best in program history, as he was part of four NCAA tournament appearances and two Big 12 tournament titles. As a senior Niang was a consensus second team All-American, and the two-time first team All-Big 12 selection was also the winner of the Karl Malone Award (nation's best power forward). One question that will likely linger in Ames for years to come is what could the Cyclones have achieved in 2014 had Niang not broken his foot late in Iowa State's first round win over North Carolina Central.
After four years at Iowa State Niang was selected by Indiana with the 50th overall pick in the 2016 NBA Draft. Niang's appeared in a total of 32 games for the Pacers and Jazz over the last two seasons, with the latter signing him to a standard contract (as opposed to a two-way) last month.
19. Marcus Paige (34)
A McDonald's All American, Paige enjoyed a successful four-year career at North Carolina in which he earned first team All-ACC honors as a sophomore and was a three-time Academic All-American as well. Some of Paige's second half performances as a sophomore were good enough for the nickname of "Second Half Marcus" to be created, and as a senior he helped lead the Tar Heels to the national title game.
Paige's double-clutch three tied the game in the final seconds, but it would become a mere footnote thanks to Villanova's Kris Jenkins. Selected by the Jazz with the 55th overall pick in the 2016 NBA Draft, Paige spent his rookie season in the G-League and would appear in five games with the Hornets last season. Paige recently agreed to a contract with KK Partizan in Serbia.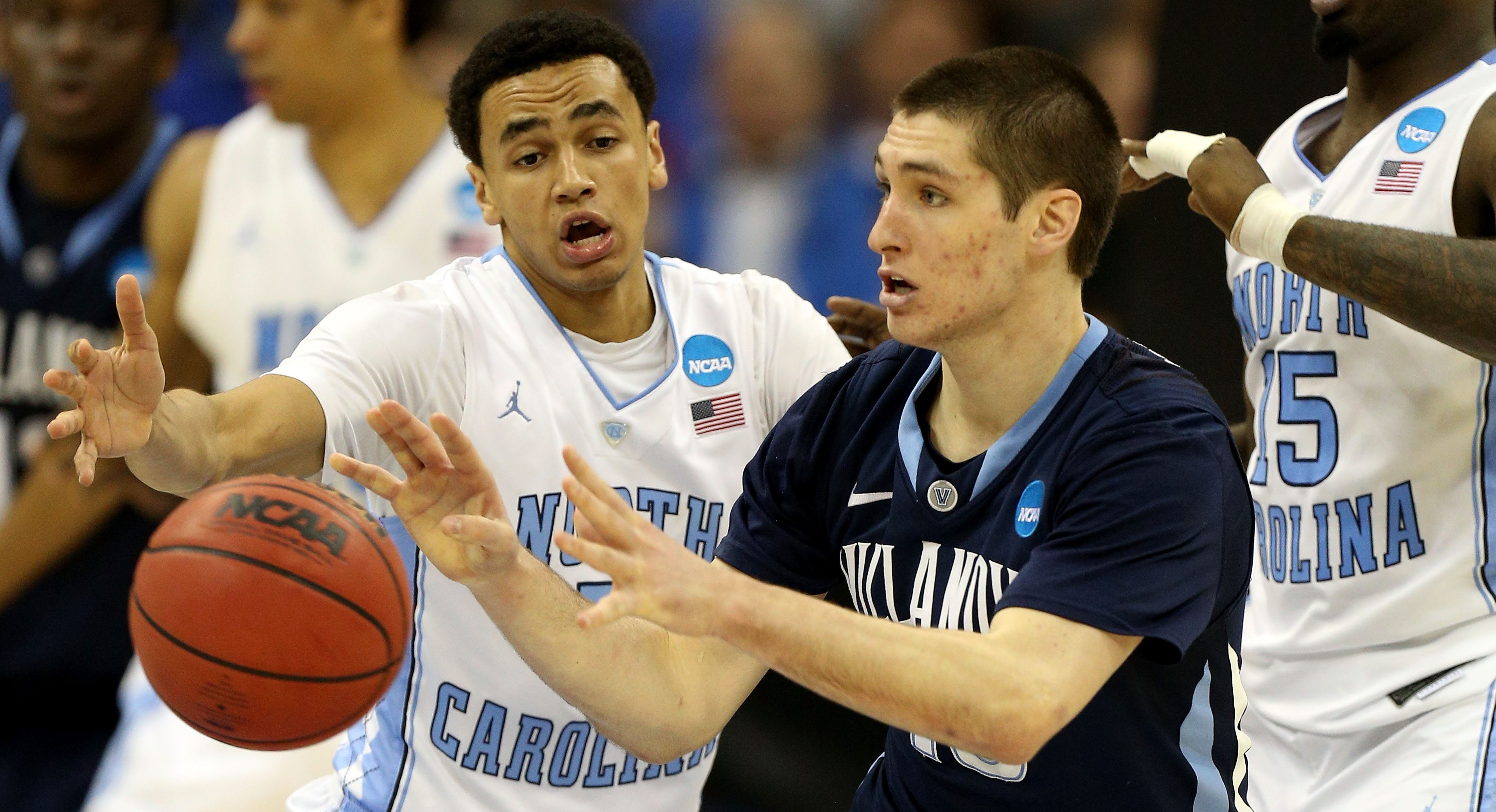 20. Ryan Arcidiacono (57)
While there are other players on this list who've been more impactful as professionals, Arcidiacono was part of a recruiting class that had a significant impact on the Villanova progam. Arcidiacono (and classmates such as Daniel Ochefu) arrived on the Villanova campus on the heels of a dip that occurred following the program's Final Four run in 2009, and by the time his career was finished he was a Big East Player of the Year (shared with Kris Dunn in 2015) and a national champion (2016).
After averaging 11.1 points and 3.7 assists per game in four seasons at Villanova, Arcidiacono was signed by the Spurs as an undrafted free agent in 2016. Since then he's spent most of his career in the G-League, appearing in eight games with the Chicago Bulls last season.
21. Taurean Prince (UR)
Unheralded out of high school, Prince developed into a key option for Baylor during his four seasons in Waco and is now an established pro with the Atlanta Hawks. As a junior Prince was one of the nation's top reserves (and Big 12 Sixth Man of the Year), averaging 13.9 points per game for a Baylor team that won 24 games. The following season Prince was moved into the starting lineup, with the wing averaging 15.9 points, 6.1 rebounds and 2.3 assists per game.
After earning first team All-Big 12 honors as a senior Prince was selected 12th overall in the 2016 NBA Draft by Utah, which traded his draft rights to Atlanta. Prince's NBA career has been similar to his time at Baylor, as after being a reserve as a rookie he started all 82 games last season and averaged 14.1 points, 4.7 rebounds and 2.6 assists per game.
22. R.J. Hunter (UR)
Hunter made the decision to play for his father at Georgia State, and together they would spark a rebuild that would ultimately lead to an NCAA tournament appearance in 2015. The CAA Rookie of the Year and a first team all-conference selection in 2013, Hunter would be named Sun Belt Player of the Year in each of the following two seasons. He had a penchant for making big shots throughout his career at Georgia State, with none bigger than the one that propelled the Panthers past Baylor in the first round of the 2015 NCAA tournament (and sent his injured father off of his stool in front of the team bench).
However the sailing hasn't been as smooth in the NBA, with Hunter struggling to establish himself after being selected by Boston with the 28th pick in the 2015 draft. Hunter's appeared in a total of 44 games for three NBA franchises, including five with the Rockets last season. Hunter spent most of last season with the Rockets' G-League affiliate.
23. Shabazz Muhammad (1)
Muhammad was long considered the best prospect in the Class of 2012, but his season in college didn't lack for controversy thanks in part to a question regarding his age that wasn't of Muhammad's own doing. After one season at UCLA in which he shared Pac-12 Freshman of the Year honors and was an honorable mention All-American — a season capped by Ben Howland getting fired — Muhammad headed to the NBA. He was a lottery pick by the Timberwolves, and even averaged 13.5 points one season, but his inconsistency from beyond the arc capped his effectiveness. He eventually ended up getting traded to, and signed by, Milkwaukee in 2018.
24. Anthony Bennett (7)
Part of the CIA Bounce grassroots program that also produced the likes of Andrew Wiggins and Tyler Ennis, Bennett finished out his high school career at Findlay Prep before making the short move over to UNLV. Bennett's lone season as a Runnin' Rebel was a good one, as he averaged 16.1 points and 8.1 rebounds per game. In June 2013 Cleveland would make Bennett the top pick in the NBA draft, making him the first Canadian to be picked in that spot (Wiggins would be next).
Bennett's four season in the NBA were rough to say the least, as after one season he was dealt to Minnesota in the trade that sent Kevin Love to Cleveland. Following a year in Minnesota, Bennett would have stints with Toronto and Brooklyn before being waived by the Nets in January 2017. Bennett didn't make the Suns roster out of training camp last season, and he spent the year playing with the Maine Red Claws of the G-League.
25. Perry Ellis (24)
Of course there was no shortage of jokes regarding Perry Ellis' collegiate career and how long it seemed to last (he played four years), but he was a productive power forward during his time at Kansas. Ellis moved into the starting lineup ahead of his sophomore season and would remain there until graduation, and for his career he averaged 12.5 points and 5.8 rebounds per game. A two-time first team All-Big 12 selection, Ellis was also a second team All-American as a senior.
Undrafted in 2016, Ellis spent the 2016-17 season with the Greensboro Swarm of the NBA G-League before making the move overseas. Last month Ellis agreed to a deal with s. Oliver Wurzburg in Germany.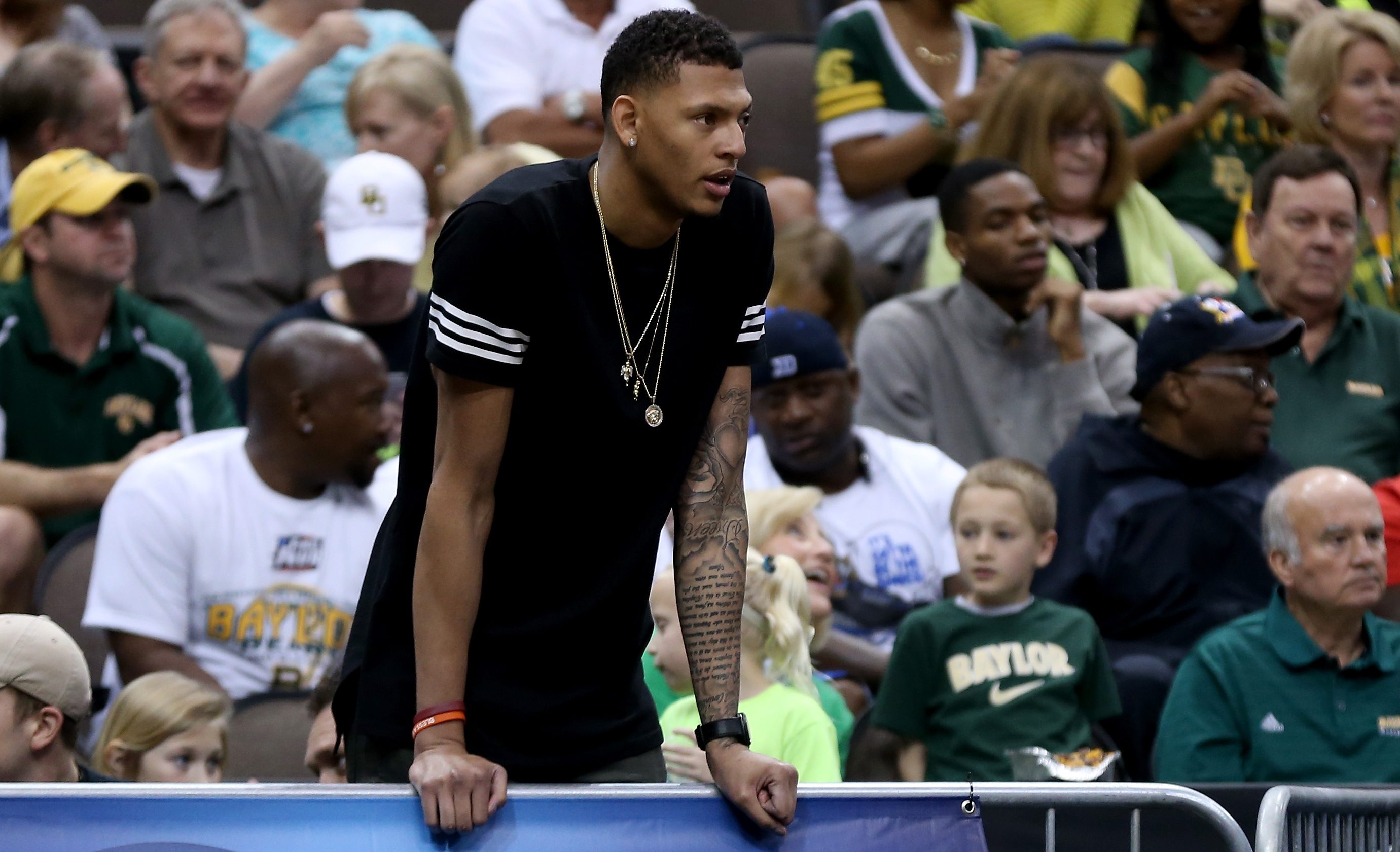 FIVE NOTABLES THAT DIDN'T MAKE THE TOP 25
Isaiah Austin (4)
Austin was quite productive during his two seasons at Baylor, averaging 12.1 points, 6.9 rebounds and 2.4 blocks per game. A member of the Big 12 All-Defensive Team as a sophomore, Austin was expected to be a first round pick when he entered the 2014 NBA Draft. However during the pre-draft process Austin was diagnosed with Marfan Syndrome, and at the time it was deemed to be too risky to allow him to play professionally. This story does have a happy ending however, as he was medically clear to resume playing in late 2016 and has since played for teams in Serbia, China, Taiwan and Lebanon.
Ricardo Ledo (6)
When Ledo made the decision to stay home and play at Providence, Friar fans were excited about the possibility of he and Kris Dunn sharing the floor. But it never happened, as Ledo was not cleared to play by the NCAA and would ultimately turn pro after one year with the program. Selected by Milwaukee with the 43rd overall pick in the 2013 NBA Draft, Ledo appeared in 28 total games over the course of two seasons with the Mavericks (who acquired his draft rights from Milwaukee) and Knicks. Ledo's spent much of his career overseas, most recently agreeing to a one-year deal with Pallacanestro Reggiana last month.
Alex Poythress (8)
A Top 10 prospect out of high school, Poythress found it difficult to live up to those lofty standards during his time at Kentucky. Poythress averaged 8.6 points and 5.3 rebounds per game as a Wildcat, with his 2014-15 season limited to eight gamed due to a knee injury. Poythress has appeared in 31 NBA games, 25 of those coming as a member of the Pacers last season, and he's currently a free agent after being waived in early July.
Rico Gathers (37)
Gathers had a solid-if-unremarkable career as one of the sport's best rebounders while at Baylor, and when he graduated, he opted not to pursue a basketball career and instead joined up with the Dallas Cowboys as the latest in a long line of basketball players turned tight ends.
Brice Johnson (49)
Serving as a reserve in his first two seasons at North Carolina, Johnson was a key starter for the Tar Heels as both a junior and a senior. During his final season in Chapel Hill, Johnson averaged 18.2 points, 10.4 rebounds and 1.8 blocks per game and was named to the All-Tournament Team. The Clippers selected Johnson with the 25th pick in the 2016 NBA Draft, but he's been unable to establish himself as a rotation-caliber big man in the NBA. Johnson's appeared in a total of 21 games during his two-year NBA career, and he's a free agent after being waived by Memphis in March.