July's live recruiting period, the last of its kind, just finished up, meaning that the Class of 2019 have fully had a chance to prove themselves to the recruiters and the recruitniks around the country.
Scholarships were earned and rankings were justified over the course of those three weekends, but scholarship offers and rankings don't always tell us who the best players in a given class will end up being.
Ask Steph Curry.
Over the course of the coming weeks, we will be re-ranking eight recruiting classes, from 2007-2014, based on what they have done throughout their post-high school career. 
Here are the 25 best players from the Class of 2011, with their final Rivals Top 150 ranking in parentheses: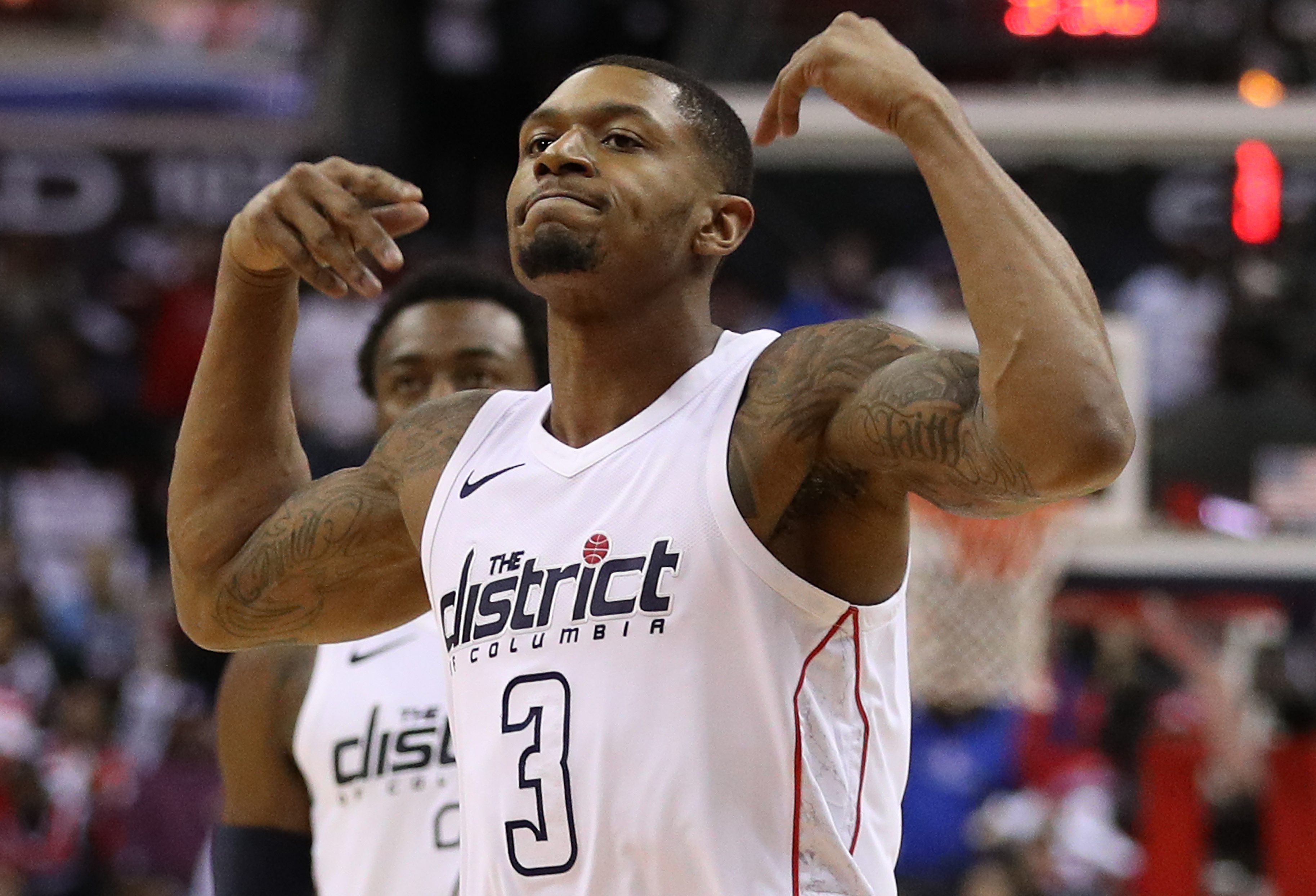 1. ANTHONY DAVIS (2)
Everyone knows the Anthony Davis story by now. He entered high school at 6-foot-2 and entered his junior year at 6-foot-6 before sprouting up to 6-foot-11 and becoming one of the most impressive basketball prospects that we've seen in the one-and-done era. Still just 25 years old, there's an argument to be made that he's the best all-around big man in the NBA given how well he is suited to the modern game. He averaged 28.1 points and 11.1 boards while leading the NBA in blocks-per-game and shooting 34 percent from three. Can someone swoop in and save him from toiling his career away in New Orleans?
How about this for a stat: Davis is one of three NCAA National Players of the Year that came from the Class of 2011.
2. BRADLEY BEAL (4)
Beal has developed into one of the best all-around shooting guards in the NBA, joining John Wall in a backcourt that has made the Washington Wizards relevant. Beal made his first all-star team this past season after averaging 22.6 points, 4.5 assists and 4.4 boards, and perhaps the most impressive part of his development as a pro is that he's yet to have a season in the NBA where he shot worse than 37.5 percent from three; he shot 33.9 percent as a freshman at Florida.
3. ANDRE DRUMMOND (UR)
Drummond was unranked in the Class of 2011, but that's because he reclassified so late in the calendar, announcing in late-August that he would be skipping prep school and heading to UConn. His one season with the Huskies was entirely forgettable — UConn was a preseason top three team that flamed out in the first round as a No. 9 seed — but he's gone on to become one of the best rebounders in the NBA, averaging 15 points and 16 boards this past season.
4. OTTO PORTER  (37)
A relative unknown from the backwoods of Missouri, Porter spent two seasons at Georgetown before he was taken with the No. 3 pick in the forgettable 2013 NBA Draft. He's gone on to become quite a valuable weapon in the modern NBA given his size, his versatility and his ability to make threes. He's currently heading into the second year of a four-year contract that will pay him north of $100 million.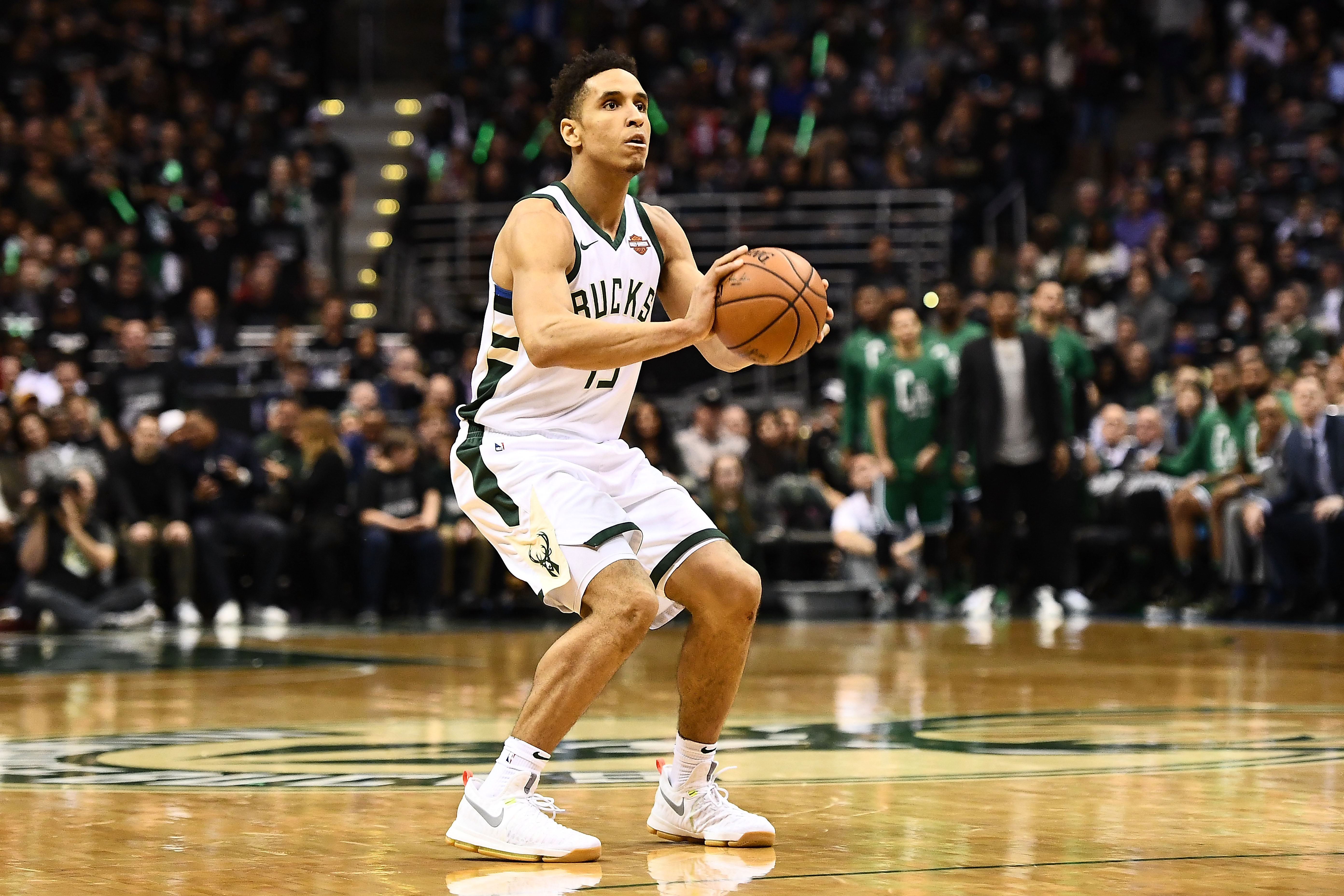 5. MALCOLM BROGDON (104)
Brogdon was something of a late-bloomer, redshirting at Virginia before finally emerging as an all-american during his senior season. He ended up getting picked in the second round by Milwaukee in the 2016 NBA Draft and was promptly named the 2017 NBA Rookie of the Year. He averaged 13 points and 3.2 assists this past season for the Bucks, and the $1.54 million he's scheduled to make in 2018-19 makes him one of the best values in the NBA.
6. RODNEY HOOD (16)
The way that the 2017-18 season ended for Hood — getting buried on Cleveland's bench as the Cavs struggled for another scoring option while getting swept by the Warriors — makes it easy to forget that he's averaged 13 points in his five-year career, and that he was scoring 16.8 points for the Jazz this season before getting.
7. JOSH RICHARDSON (124)
One of the best second-round picks in recent memory, Richardson has averaged double-figures the past two seasons — including 12.9 points in his third-year in the NBA — as he gets ready to walk into a $42 million contract next year. He's grown into the most reliable wing on Miami's roster and is likely staring down the barrel of a long and lucrative NBA career.
8. KENTAVIOUS CALDWELL-POPE (12)
Caldwell-Pope has turned into a reliable NBA perimeter scorer — he's averaged better than 12.7 points in each of the last four seasons — and, coming off of a career-high 38.3 percent shooting from distance last season, has been signed to a one-year, $12 million deal with the Lakers to play alongside LeBron.
9. ELFRID PAYTON (UR)
Payton has some glaring flaws — notably, his inability to shoot — as a player that limits what he is and can be as a player, but that shouldn't change the fact that the Louisiana-product has averaged 11.2 points, 6.4 assists and 1.3 steals over the course of his four seasons in the NBA. He's certainly a serviceable NBA point guard that is still just 24 years old .
10. TREY BURKE (142)
The 2013 National Player of the Year, Burke was a top ten pick that made the all-NBA rookie team with the Utah Jazz before he was traded for a second round to the Wizards, who promptly let him walk after one year. He signed with the G League team for the Knicks, but eventually worked his way into the lineup and thrived in the second half of last season. He averaged 12.8 points and 4.7 assists, which included a 42-point outburst. We'll see if he's finally figured it out.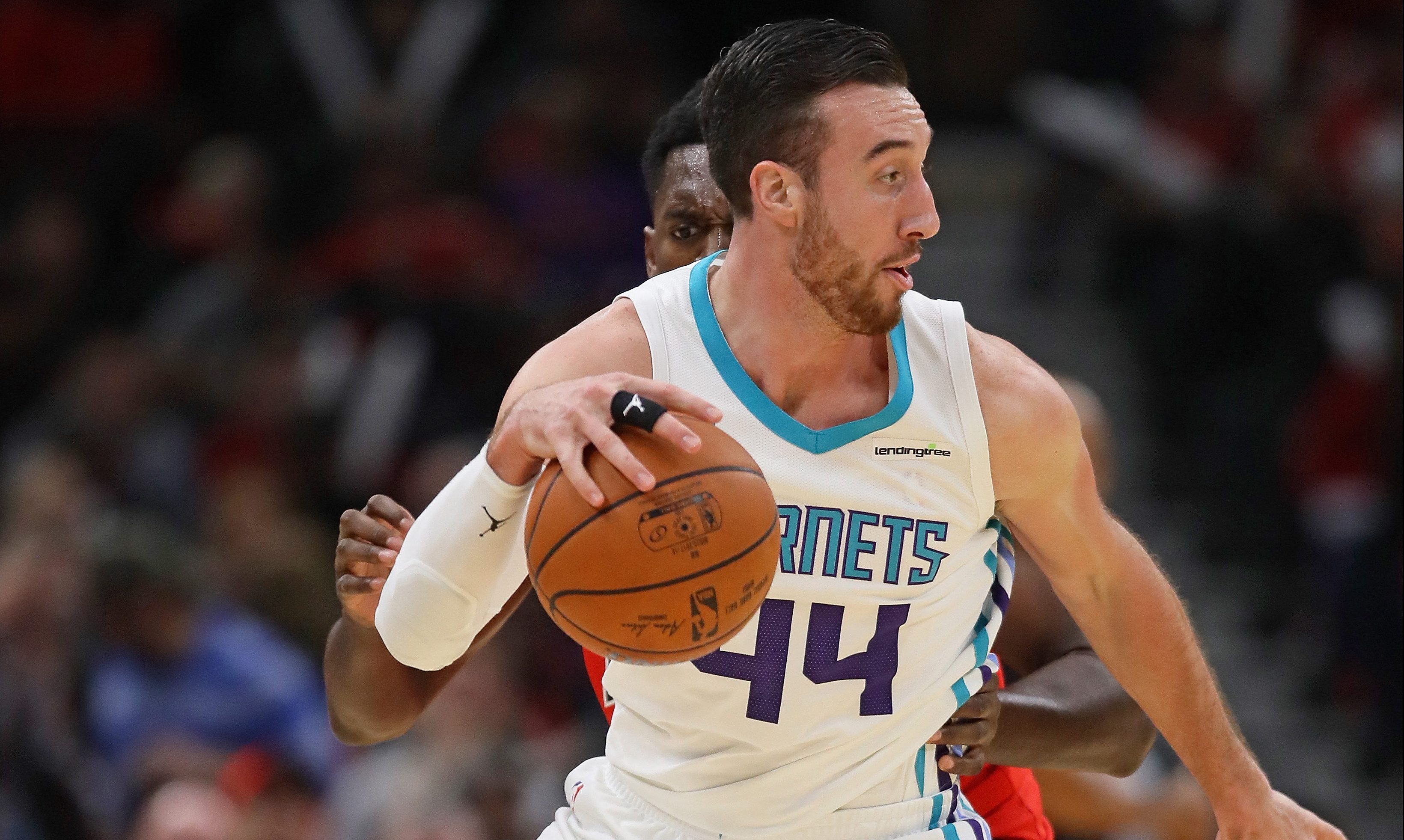 11. FRANK KAMINSKY (UR)
The 2015 National Player of the Year, Kaminsky reached two Final Fours (including one national title game, with Wisconsin before getting scooped up in the lottery by Charlotte. He's been fine as an NBA player since then, averaging more than 11 points each of the last two seasons.
12. AUSTIN RIVERS (1)
Rivers was the No. 1 player in the class, according to Rivals, and while he put up a bunch of numbers in his one season at Duke, he was the No. 10 pick in the 2012 NBA Draft and struggled to find a role in the NBA. Last season, he did average career-highs of 15.1 points and 4.0 assists for the Clippers, but he was promptly traded to Washington to backup their backcourt.
13. MAURICE HARKLESS (41)
Harkless has developed into a solid NBA rotation player, starting 223 games in six seasons with career averaging of 7.3 points and 3.6 boards. He's probably best known for the end of the 2016-17 season, where he did not shoot a three in the season finale in order to preserve a $500,000 bonus for shooting better than 35 percent from beyond the arc; he shot 35.1 percent.
14. MICHAEL KIDD-GILCHRIST (3)
Kidd-Gilchrist never lived up to the hype that he had coming out of high school (or college) largely due to the fact that the 6-foot-7 wing has never figured out how to shoot. In his six-year NBA career, he's shot 7-for-36 from beyond the arc while averaging 9.1 points and 5.9 boards.
15. MICHAEL CARTER-WILLIAMS (29)
Carter-Williams won Rookie of the Year in 2014 after averaging 16.7 points, 6.3 assists, 6.2 boards and 1.9 steals for the 76ers, but that was the start of Trusting The Process, and he's yet to come close to matching that production in four years since then. He's played with four teams during that stretch.
16. SPENCER DINWIDDIE (146)
After two ho-hum seasons with Detroit, Dinwiddie ended up with Brooklyn. He had a promising finish to the 2016-17 season before averaging 12.6 points and 6.6 assists this past season. He has the size and the skillset to be an interesting piece in the coming years.
17. NORMAN POWELL (69)
Powell had a terrific second season in the NBA and was somewhat stifled this past season, as his three-point shooting dropped below 30 percent and he saw his playing time and his scoring decrease. Still a serviceable NBA role player, Powell is heading into the second year of a $42 million contract.
18. CODY ZELLER (15)
A star for Indiana and the No. 4 pick in the 2013 NBA Draft, Zeller has been a solid-if-limited piece for Charlotte the last five seasons. He averaged career-bests of 10.3 points and 6.5 boards in 2016-17.
19. ALEX LEN (UR)
Like Zeller — who was selected one spot in front of him in 2013 — Len has been a fine rotation piece for the Suns over the course of the last five seasons, averaging 7.2 points, 6.5 boards and 1.0 blocks during that stretch. Worth noting: He was known as an NBA prospect when Maryland recruited him, but he is Ukranian and thus did not make the rankings.
20. BEN MCLEMORE (34)
Another member of the utterly forgettable 2013 lottery, McLemore seemingly has all of the tools to be a good player in this day and age and yet Memphis fans think he stole money last season. He's still just 25 years old, but McLemore seems to be on his last chance in the league.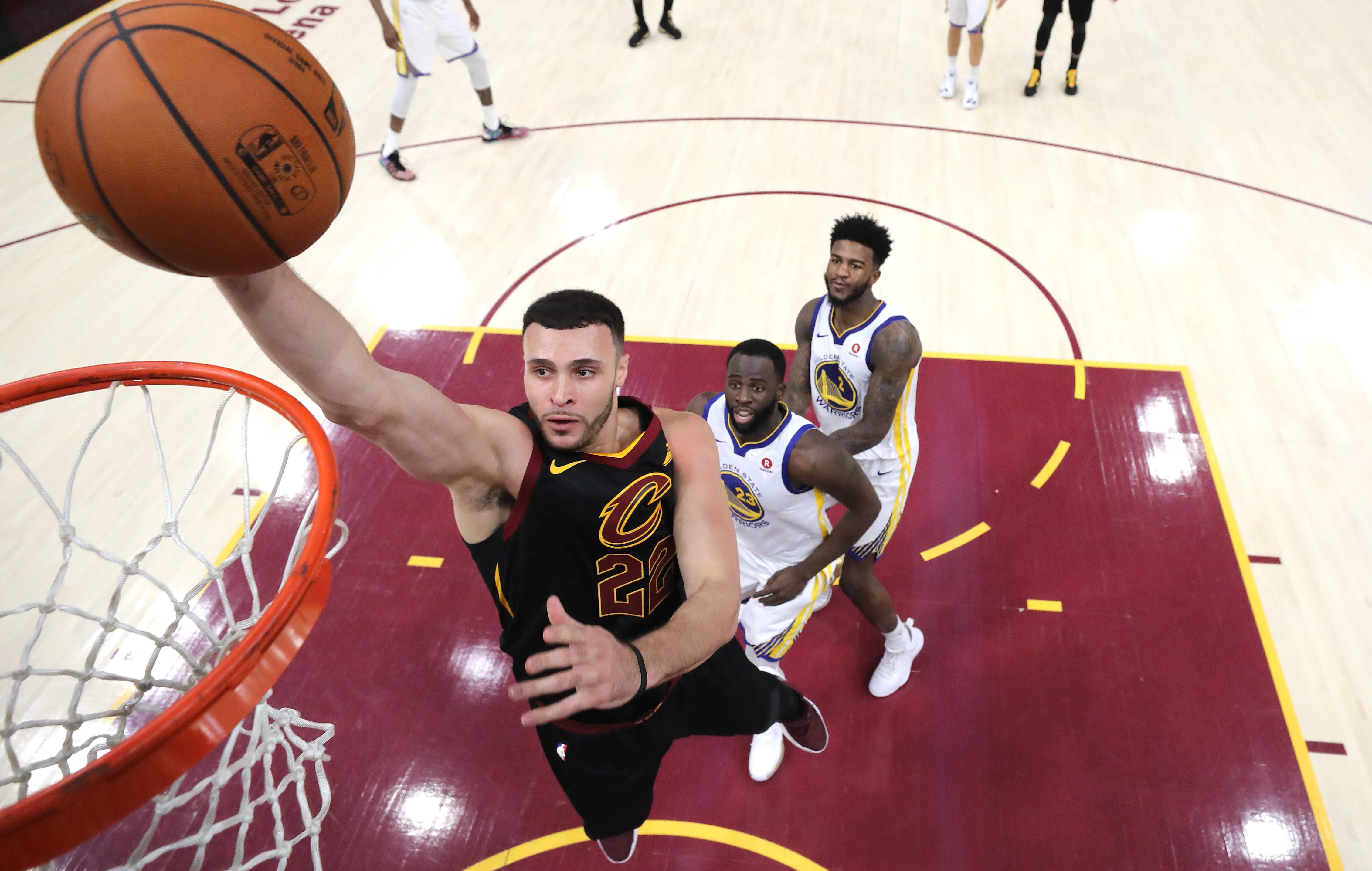 21. LARRY NANCE JR. (UR)
The son of the other Larry Nance, Jr. ended up at Wyoming after a late-diagnosis of Crohn's Disease turned him into a late-blooming star. He spent two-and-a-half productive seasons as a member of the Laker bench before getting traded to Cleveland last season.
22. QUINN COOK (38)
Cook had an underrated college career, and he was arguably the most important player on Duke's 2015 national title team. It took him a while to carve out a role for himself in the NBA, but he can currently count himself as a ring-holding member of the 2017-18 Golden State Warriors.
23. RON BAKER (UR)
Baker is one of the best stories to come out of college basketball in recent years. From the middle of nowhere in Kansas to a walk-on spot on Wichita State's roster to one of the most storied college basketball careers, Baker is now heading into his third season as a member of the New York Knicks.
24. RICHAUN HOLMES (UR)
Holmes is proof that if you can play, they will find you. An unranked JuCo product that ended up at Bowling Green, Holmes has turned into a role player with some staying power. He averaged 9.8 points and 6.5 boards in 2016-17 and was a part of the deal that brought Zhaire Smith and a 2021 pick in from Phoenix.
25. PAT CONNAUGHTON (128)
Connaughton, who may be a better baseball player than he is a basketball player, just signed with Milwaukee on a two-year deal after averaging 5.4 points this past season for the Trail Blazers.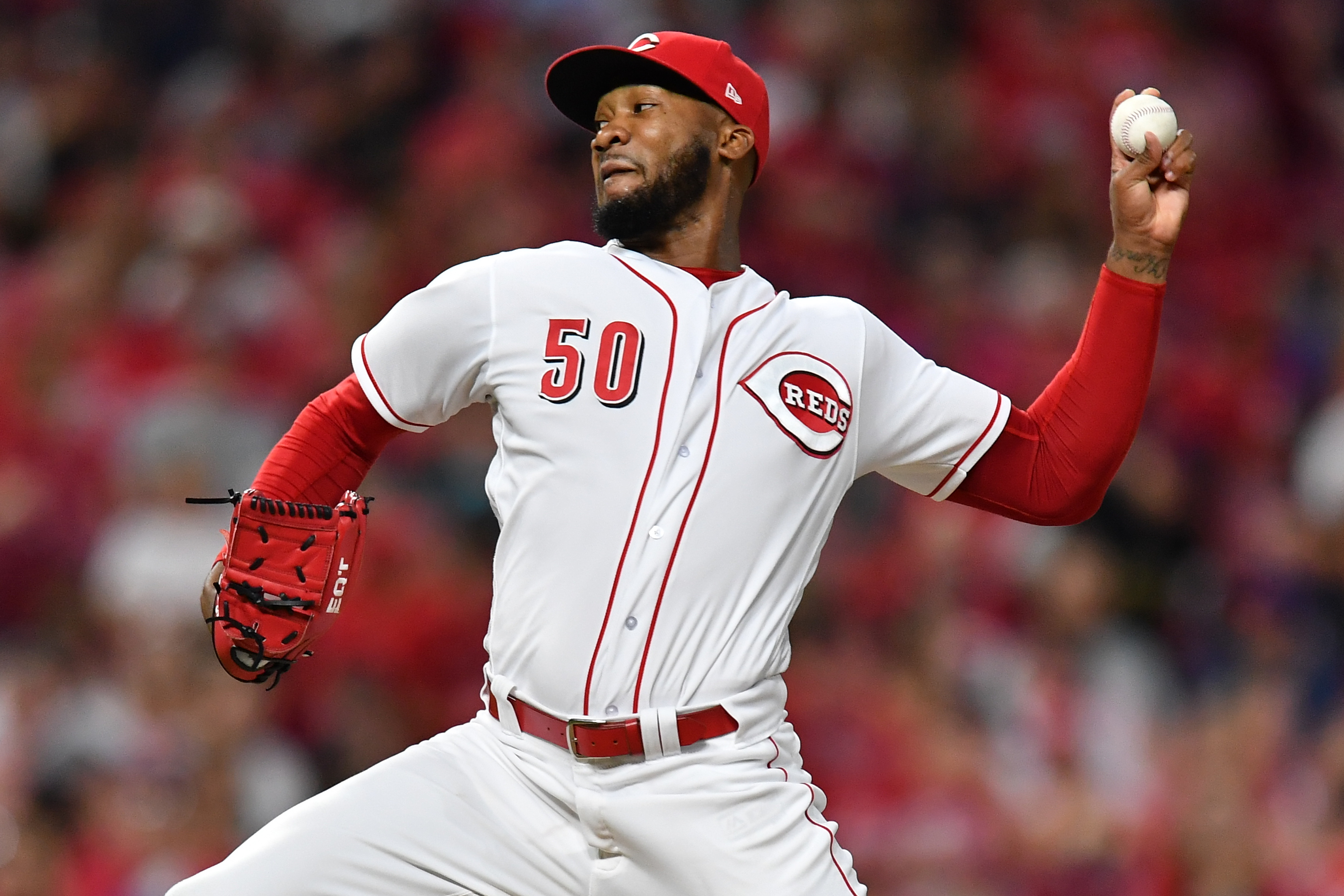 FIVE NOTABLES THAT DIDN'T MAKE THE TOP 25
AMIR GARRETT (68)
Once a top 100 recruit and a member of the St. John's basketball program, Garrett is currently a pitcher for the Cincinnati Reds. He has a 3.52 ERA in 53.2 inning thus far this season.
MARQUIS TEAGUE (5)
The starting point guard on Kentucky's 2012 national title-winning team, Teague was a late-first round pick after going one-and-done, but he lasted just two years in the NBA before the G League and stints overseas awaited him. Last year, he played three games with the Grizzlies after toiling away with their G League team most of the year.
JAMES MICHAEL-MCADOO (8)
McAdoo had a chance to be a top five pick had he left school after a terrific run in the 2012 NCAA tournament as a freshman, but he ended up coming back, spending two more seasons at North Carolina before going undrafted. He's spent time with Golden State and Philadelphia since then.
DERRICK GORDON (105)
Gordon has a handful of 'firsts' on his resume. He's the first player to play in the NCAA tournament with three different teams — Western Kentucky, Umass and Seton Hall — and he was also the first openly gay Division I men's basketball player.
KEVIN WARE (70)
Ware is best known as the player whose suffered a compound fracture of his lower right leg during the 2013 NCAA tournament. Louisville would go on to win the national title that season, but it would eventually be erased from the NCAA record books due to the scandal involving hookers in the dorm, which he allegedly took part in.