July's live recruiting period, the last of its kind, just finished up, meaning that the Class of 2019 have fully had a chance to prove themselves to the recruiters and the recruitniks around the country.
Scholarships were earned and rankings were justified over the course of those three weekends, but scholarship offers and rankings don't always tell us who the best players in a given class will end up being.
Ask Steph Curry.
Over the course of the coming weeks, we will be re-ranking eight recruiting classes, from 2007-2014, based on what they have done throughout their post-high school career. 
Here are the 25 best players from the Class of 2010, with their final Rivals Top 150 ranking in parentheses: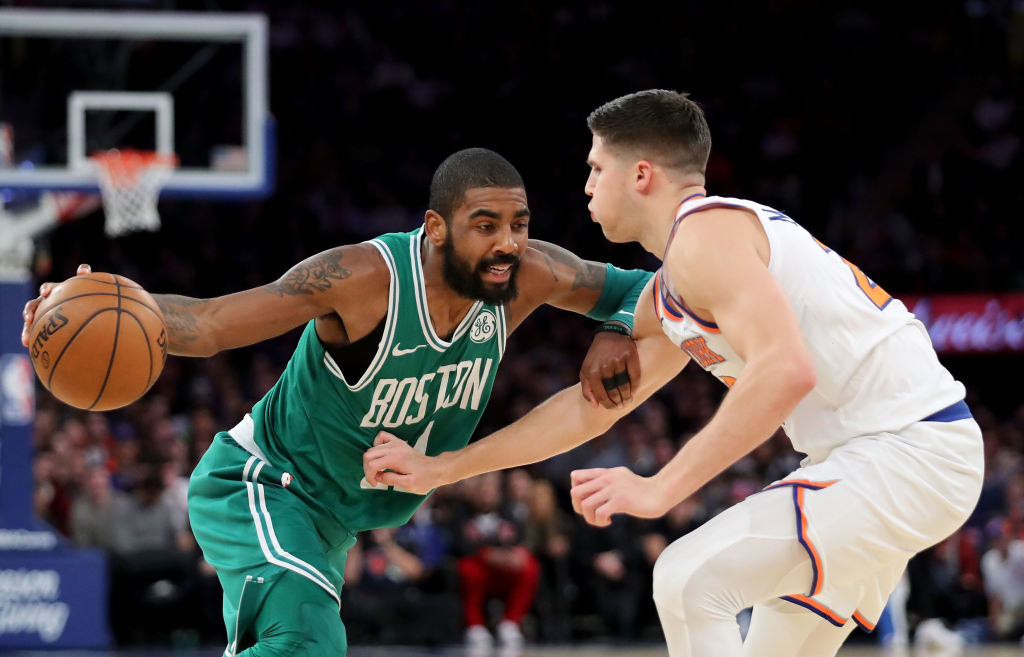 1. Kyrie Irving (4)
Just like it was in college, injuries have been an issue for Irving in the pros, but still by the age of 26 he's got one NBA title, five All-Star appearances and one All-NBA team appearance. Given all that, he deserves the top spot here despite playing more than 60 games in a regular season just three times thus far in his career. Now out of Cleveland and without LeBron James, Irving has a chance to enhance his legacy with perhaps the league's premier young team.
2. Doug McDermott (UR)
The criteria here is "post-high school career" so McDermott lands here less because he was a lottery pick and has been a solid rotation player throughout his four-year NBA career, but because he was an absolute monster in four years at Creighton. He is fifth all-time in NCAA career scoring and owns the record for double-digit scoring games with 135 while winning National Player of the Year as a senior. Not bad for a kid who played in Harrison Barnes' shadow in high school and was slated to attend Northern Iowa before his dad left Iowa State for the Bluejays right before his collegiate career started.
3. Victor Oladipo (144)
After putting up good numbers for a bad team in Orlando, Oladipo suddenly becoming the centerpiece of a trade that sent him and Domantis Sabonis from Oklahoma City to Indiana, where Oladipo had a breakthrough season last year. He was first-team all-defense and a third-team All-NBA selection – while making north of $21 million. Cody Zeller may have been the headliner when they were both in Bloomington, but Oladipo has blossomed into perhaps best player from Tom Crean's Indiana teams.
4. Enes Kanter (3)
Kanter never got to play for Kentucky thanks to an NCAA eligibility ruling, but the Turkish big man has backed up his recruiting ranking as a durable and productive big man at multiple stops across the league. In seven seasons he's averaged 11.7 points and 7.3 rebounds per game, and has twice averaged a double-double for a season. He's made about $73 million over his career as well.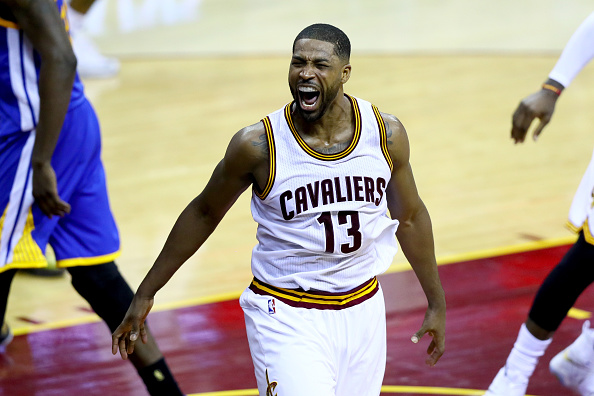 5. Tristan Thompson (17)
Thompson is the second player on this list who owes a great deal of his professional success to LeBron James, but is the first to be connected to a Kardashian sister. The 6-foot-9 center has spent his entire career in Cleveland and was a big part – as much as one can be with Kyrie and LeBron on the team – of the Cavs' 2016 title. Thompson's career numbers aren't huge – 9 points and 8.4 rebounds per game – but he's been a major contributor on four-straight Finals team.
6. Harrison Barnes (2)
Barnes is often maligned for what he can't do, which might have a little bit to do with the fact he came up with one of the best teams to ever be assembled. He was often the focal point of criticism on a team that won a title and then 73 regular-season games before he was tossed overboard to make room for Kevin Durant. The lifeboat, however, was a nearly $100 million contract with Dallas. He's averaged 13.1 points, 4.9 rebounds and 1.5 assists over his career.
7. Tobias Harris (7)
It took Harris until his fourth season to establish himself, but the 6-foot-9 small forward has turned into a reliable scorer with six-straight seasons of averaging at least 14.6 points. The Tennessee product is yet to find himself in a winning situation in his NBA career, but as his 3-point shooting has improved, he's proved to be a difference-maker.
8. Gorgui Dieng (44)
After winning the 2013 NCAA national championship at Louisville (despite what the NCAA history books say), Dieng was drafted 21st overall in the draft that summer. He became a full-time starter for the Timberwolves before coming off the bench last season. He's averaged 8.3 points and 6.7 rebounds per game for his career and has three years left on the $64 million deal he signed with the Wolves in 2016.
9. Brandon Knight (6)
Knight had a breakthrough season in 2015-16 when he averaged nearly 20 points per game after Phoenix gave him a $70 million contract, but struggled in 2016-17 before a torn ACL cost him last season. He's averaged 15.2 points per game for his career and will enter this season as the Suns' starter at point guard.
10. Terrence Ross (48)
The 6-foot-7 Washington forward established himself as a big part of Toronto's ascendency in the Eastern Conference before being shipped to Orlando in the Serge Ibaka trade. A broken leg derailed his season with the Magic last year, but the 27-year-old former top-10 draft pick has proven himself as both a capable starter and rotation player.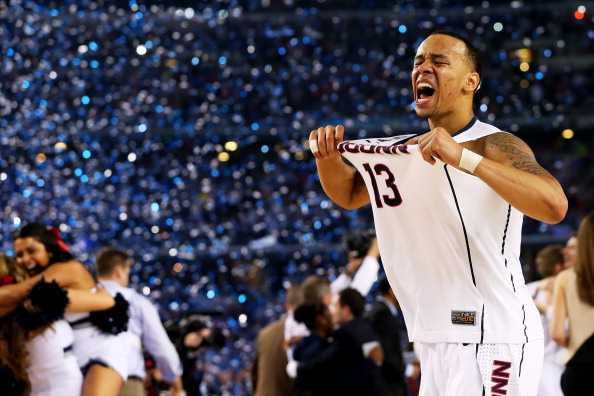 11. Shabazz Napier (98)
After averaging 18 points per game and leading UConn to the 2014 national title, Napier won the distinction of LeBron James' "favorite player" that led the Heat to trade up to take him in the first round of the draft. LeBron returned to Cleveland a month later. But still, Napier has a national title on his resume and found himself a growing part of the Portland rotation a year ago.
12. Will Barton (11)
Barton left Memphis after just two seasons and was a second-round pick in 2012, but has found a spot for himself in Denver, where he just signed a four-year deal worth more than $50 million. Barton struggled to get much run in Portland in his first two-plus seasons in the league, but has since become a strong rotational guy for the Nuggets, averaging 15.7 points per gmae last season.
13. Tim Hardaway, Jr. (UR)
It's a bit amazing the son of the Killer Crossover was unranked on his way to Michigan, where he starred for three years and played in a national championship game, but that hasn't stopped him from putting together a strong pro career. He's averaged double-figures in four of his five NBA seasons and looks to be a part of the Knicks' core for the next few seasons.
14. Tony Snell (UR)
After three years at New Mexico, Snell was the 20th overall pick by the Bulls in the 2013 draft. He was a part-time starter for Chicago for three years before being traded up Interstate 94 to Milwaukee, where he's started 139 games over two seasons. He'll make about $34 million over the next three seasons with the Bucks.
15. Dion Waiters (29)
As much as it is to laugh at a guy who has a listed nickname of "Kobe Wade" on Basketball Reference, while never averaging more than 16 points per game or shot better than 43 percent from the floor in a season, Waiters has produced – to varying degrees – over seven seasons. A broken ankle ended his season with the Heat last year after he started in the team's first 30 games.
16. Cory Joseph (8)
The Toronto native and University of Texas product has turned into something of an iron man the last few years, playing in in 79 games or more in the last four seasons, including all 82 last year for the Raptors. He's not a star, but as a solid defensive rebounder, Joseph has found his place in the NBA.
17. Jeremy Lamb (76)
The UConn product had a breakout year last season, averaging a career-best 12.9 points while shooting a career-high 37 percent from 3-point range. He'll open the season with the Hornets, his fourth in Charlotte, before becoming a free agent after the year.
18. Jared Sullinger (5)
The former Ohio State big man hasn't played in the NBA since the 2016-17 season, but he had a nice three-year run with the Celtics in which he averaged double figures in scoring and at least 7.6 rebounds per game. Sullinger, a two-time first-team All-American with the Buckeyes, was one of the NBA's top rebounders in 2013-14, but conditioning issues, along with injuries, knocked him out of the league.
19. Allen Crabbe (69)
Crabbe was a full-time starter last season for the first time in his career, and the former Cal Bear averaged career-highs of 13.2 points and 4.3 rebounds per game. He's an $18.5 million player the next two season for the Nets.
20. Meyers Leonard (31)
Leonard left Illinois after a stellar sophomore season in Champaign, and has spent his six NBA seasons as a role player in Portland, where he's under contract for one more season. The 7-foot-1 center's best season came in 2015-16 when he put up 8.4 points and 5.1 rebounds in 21.9 minutes per game, all career bests.
21. Andre Roberson (UR)
The 6-foot-7 wing has never put up much in the way of offensive production – he's a career 25.7 percent 3-point shooter and has averaged 4.6 points in per game in 295 carer games – but he was a critical defensive player for some really good Oklahoma City teams over the years and was one blown 3-1 lead in 2016 away from maybe getting a ring.
22. Reggie Bullock (10)
Bullock has spent the bulk of his career trying to crack rotations in Phoenix, L.A. and Detroit, but finally found success last year with the Pistons. He averaged 27.9 minutes per game last season, averaging 11.3 points per game while shooting 44.5 percent from 3-point range.
23. Tarik Black (54)
Black transfered to Kansas for his senior season after three years in Memphis, and was a role player for the Jayhawks. Since, he stuck around in the NBA for five seasons, including last year with the Western Conference's top seed, Houston.
24. Joe Harris (119)
Harris has stuck in the NBA the hard way with years in the NBDL before finally catching on with Cleveland and later Brooklyn. The former Virginia Cavalier put up 10.8 points per game last season for the Nets.
25. Jerian Grant (105)
The former Notre Dame standout found a spot for himself with Chicago during its rebuild of the last two years, averaging 22.8 minutes per game last season. He was traded to Orlando this offseaseason.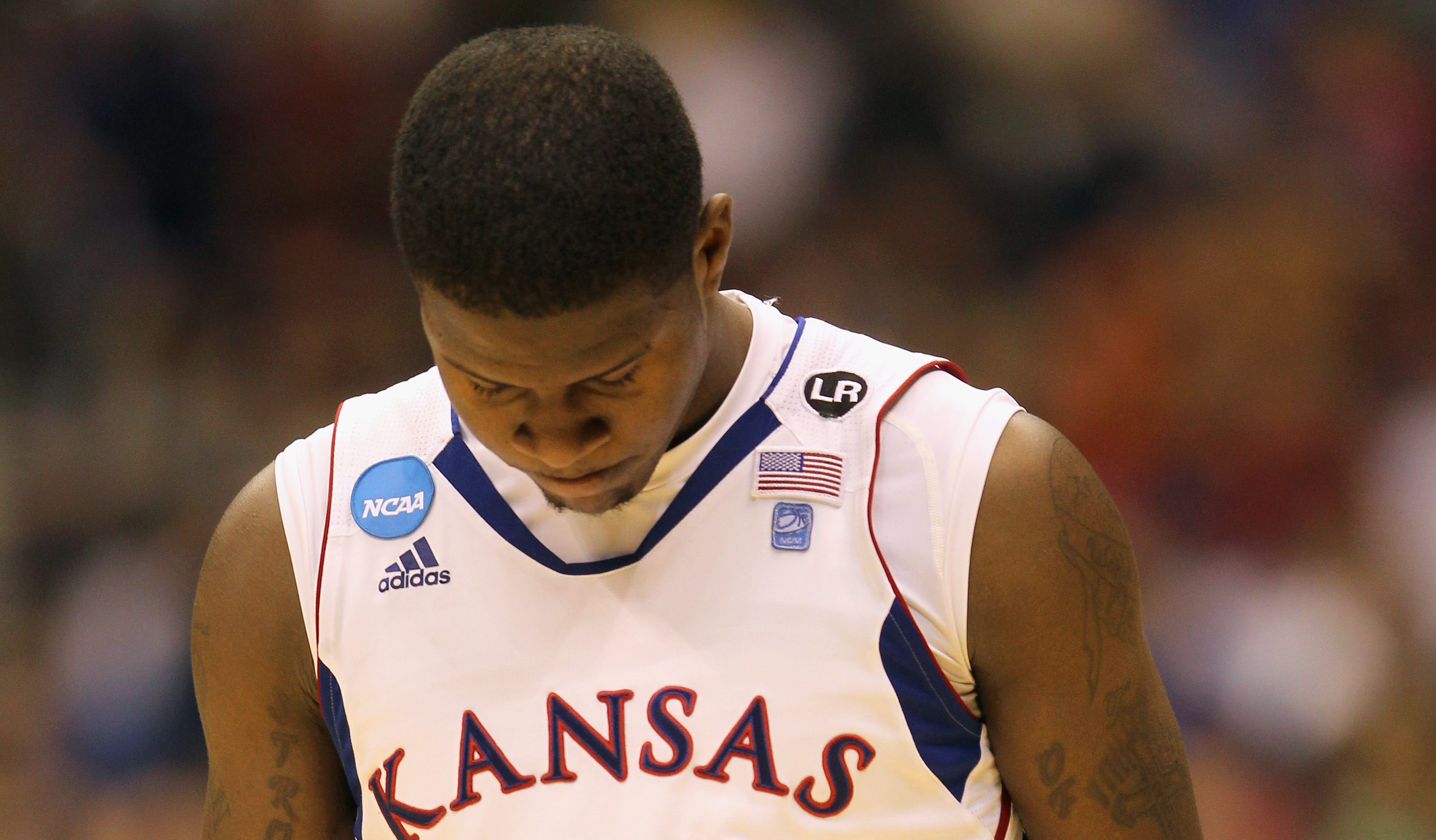 FIVE NOTABLES THAT DIDN'T MAKE THE TOP 25
Josh Selby (1)
After an unspectacular freshman season with Kansas, Selby declared for the draft and went 49th overall. He played in 38 career games over two season – both with Memphis before washing out of the league. His overseas career has taken him to China, Israel, Turkey and Croatia. He's often cited as a victim of the one-and-done era.
Perry Jones (9)
Jones could have been a lottery pick had he left Baylor after his freshman season, but slid to 28th after a lackluster sophomore season. He last played in the NBA in 2014-15 after three years as a bench player for Memphis.
Aaron Craft (111)
Most recently spotted with the Ohio State alumni team in TBT, Craft became one of college basketball's most high profile players in his four years with the Buckeyes, but never appeared in an NBA game.
Josh Huestis (UR)
The Stanford grad found his niche in the NBA with Oklahoma City, where he started a handful of games last season after being relegated to the DLeague and bench in his first two years.
Russ Smith (UR)
Russdiculous won the 2013 national championship with Louisville, but only managed two seasons in the NBA in which he played sparingly. He spent the last two years playing in China.