July's live recruiting period, the last of its kind, just finished up, meaning that the Class of 2019 have fully had a chance to prove themselves to the recruiters and the recruitniks around the country.
Scholarships were earned and rankings were justified over the course of those three weekends, but scholarship offers and rankings don't always tell us who the best players in a given class will end up being.
Ask Steph Curry.
Over the course of the coming weeks, we will be re-ranking eight recruiting classes, from 2007-2014, based on what they have done throughout their post-high school career. 
Here are the 25 best players from the Class of 2009, with their final Rivals Top 150 ranking in parentheses: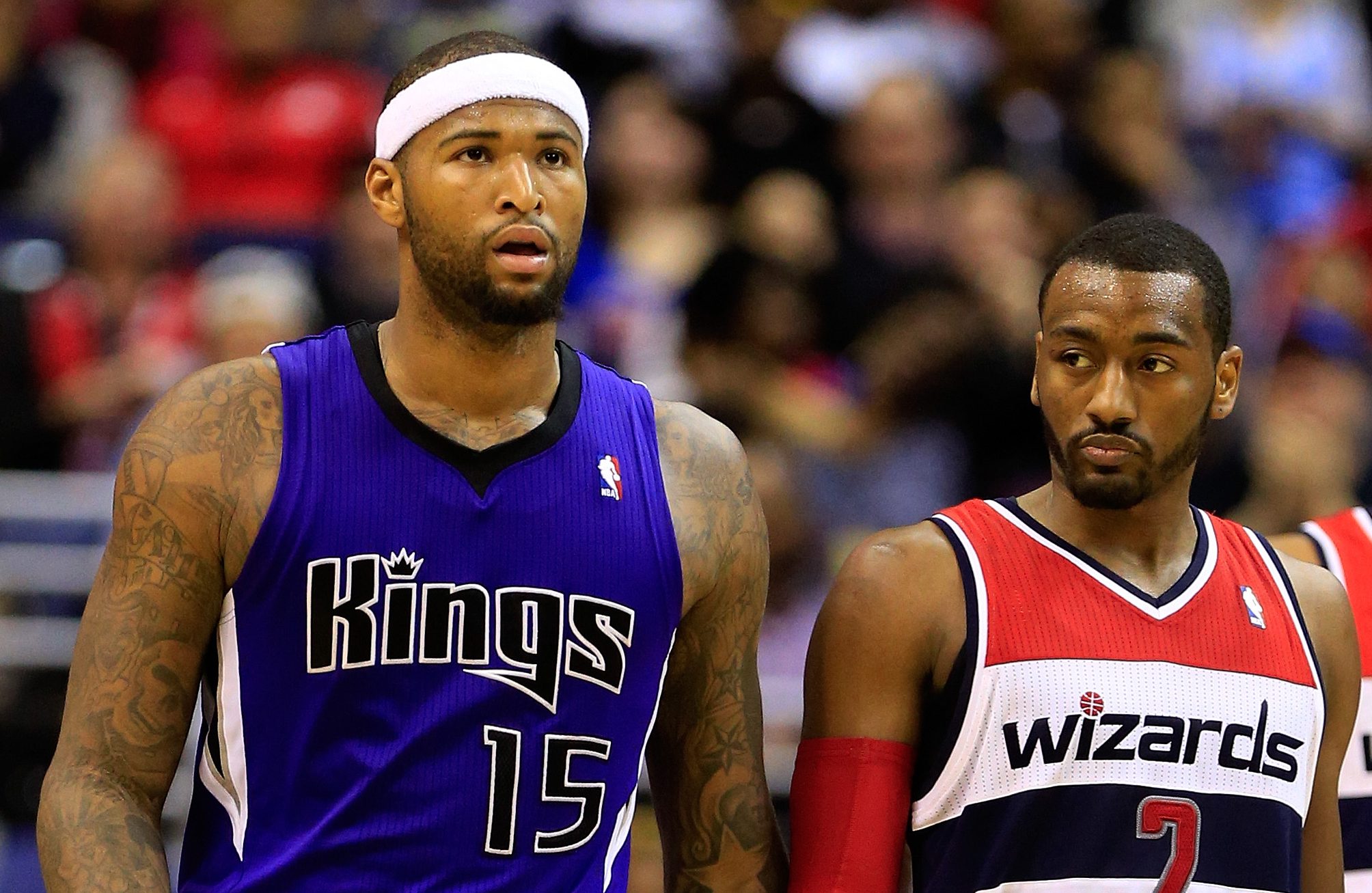 1. Kawhi Leonard (48)
Despite a controversial 2017-18 season and a forced trade to the Toronto Raptors this offseason, Leonard is still only 27 years old and arguably the best two-way wing in the NBA. A former NBA champion and Finals MVP, Leonard has two first-team All-NBA selections to go along with winning Defensive Player of the Year twice. In a significantly weaker Eastern Conference, the Raptors are hoping Leonard gives them the edge to finally make a Finals push.
2. John Wall (1)
Wall has ascended into a perennial NBA All-Star and playoff performer as he's become one of the best floor generals in the league. Putting up great numbers and making clutch plays during the 2017 NBA Playoffs, Wall also made an All-NBA team (third team in 2017) and an All-NBA Defensive Team (second team in 2015) within the last three years. Although Wall made some key plays in the playoffs, the Wizards have struggled to make a significant dent in the Eastern Conference Playoffs.
3. DeMarcus Cousins (2)
Arguably the top player in this class from a pure talent perspective, Cousins has molded into a new-age threat in the middle. With his combination of inside ability, and an improved perimeter game, Cousins became a nightly triple-double threat for the Pelicans last season until a torn Achilles' ended his 2017-18 campaign prematurely. Although Cousins has made two All-NBA Second Teams and four all-star games, he hasn't played in a postseason game since Kentucky was eliminated by West Virginia during the 2010 Elite Eight. Cousins made a controversial decision to sign a one-year deal with the Golden State Warriors this offseason as he chases his first postseason appearance.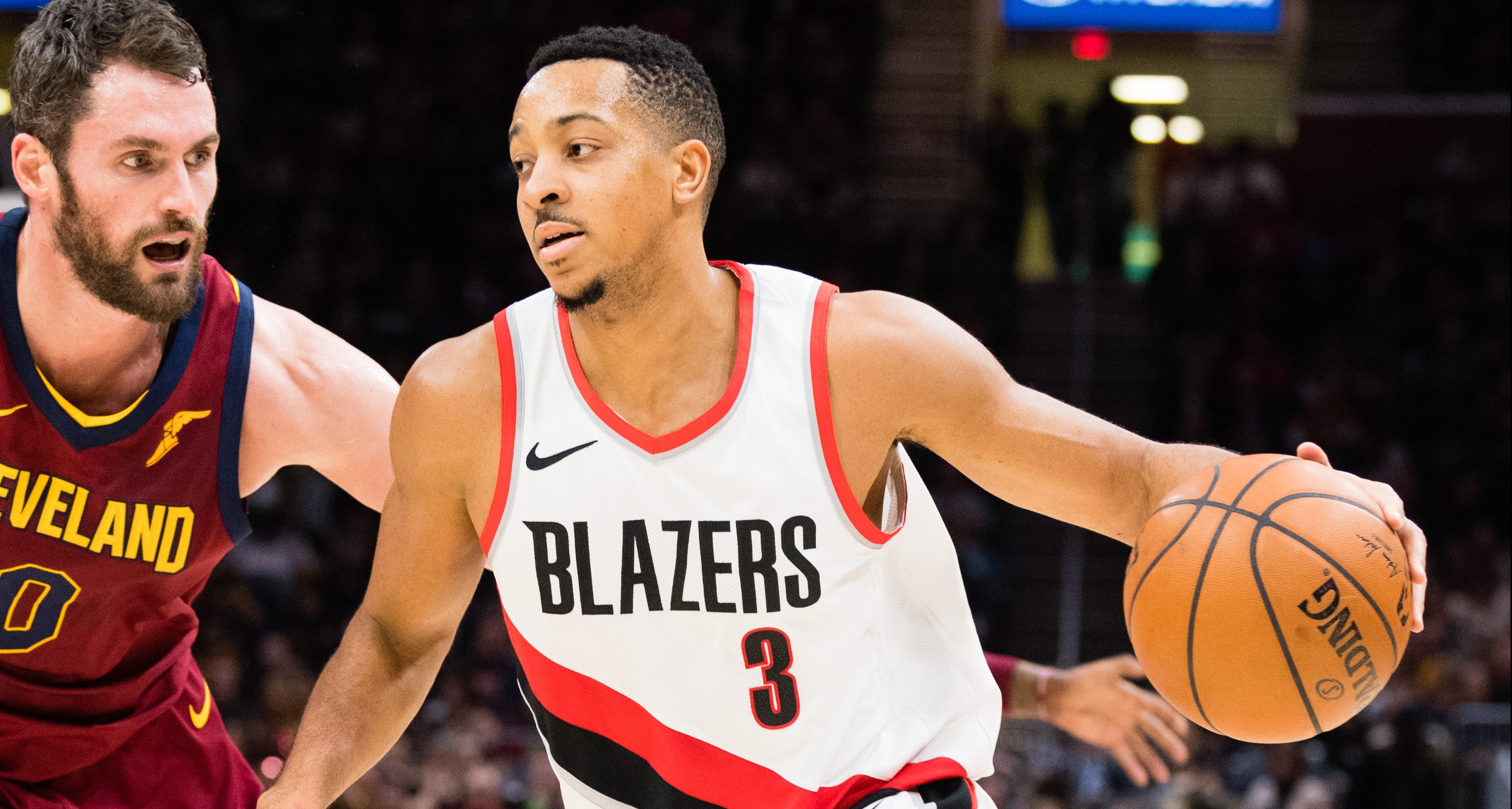 4. C.J. McCollum (UR)
It took two seasons for McCollum to crack the starting lineup in Portland, but he's thrived as an efficient 20-point-per-game scorer over the past several seasons. Forming one of the league's best backcourts with point guard Damian Lillard, McCollum was the league's Most Improved Player and also led the NBA in free-throw percentage during one season.
5. Khris Middleton (140)
Quietly one of the best two-way wings in the NBA, Middleton put up great numbers during the 2017-18 season after a left hamstring injury sidelined him for much of the previous season. Middleton averaged 20.1 points, 5.2 rebounds, 4.0 assists and 1.5 steals per game last season as he didn't miss a single game for the Bucks. Also stepping up his play in the 2018 NBA Playoffs, Middleton scored 24.7 points per game and shot 61 percent from three-point range in the seven-game series loss to the Boston Celtics.
6. Hassan Whiteside (87)
A classic late-blooming big man, Whiteside has become one of the NBA's most productive big men over the last few seasons. Leading the league in blocks and rebounds during a season within the past three years, Whiteside puts up some monster numbers with the Miami Heat. But the perception of Whiteside might have changed in the postseason this year. Whiteside struggled to stay on the floor thanks to his lack of floor-spacing as he only played 15 minutes per game during the Heat's first-round exit.
7. Eric Bledsoe (23)
Bledsoe has become a solid mid-level starter at point guard as he helped lead the Bucks back into the NBA Playoffs after a mid-season trade from the Phoenix Suns. Putting up solid all-around numbers during the past few seasons, Bledsoe emerged into a reputable scorer and distributor once the Clippers moved him to the Suns a few seasons ago. Although Bledsoe has put up numbers, he hasn't played in many postseason games to this point in his career. Bledsoe was also soundly outplayed by the Celtics' Terry Rozier during stretches of the first round.
8. Avery Bradley (4)
Just finishing a lost season between Detroit and the Clippers, Bradley was one of the key pieces in the revival of the Celtics the past few seasons. Known mostly for his perimeter defense, as he's a two-time All-NBA Defensive Team member, Bradley has also improved his offense to become a consistent double-figure scorer and solid three-point threat. Bradley re-signed with the Clippers this offseason as he's hoping for a bounceback 2018-19 campaign.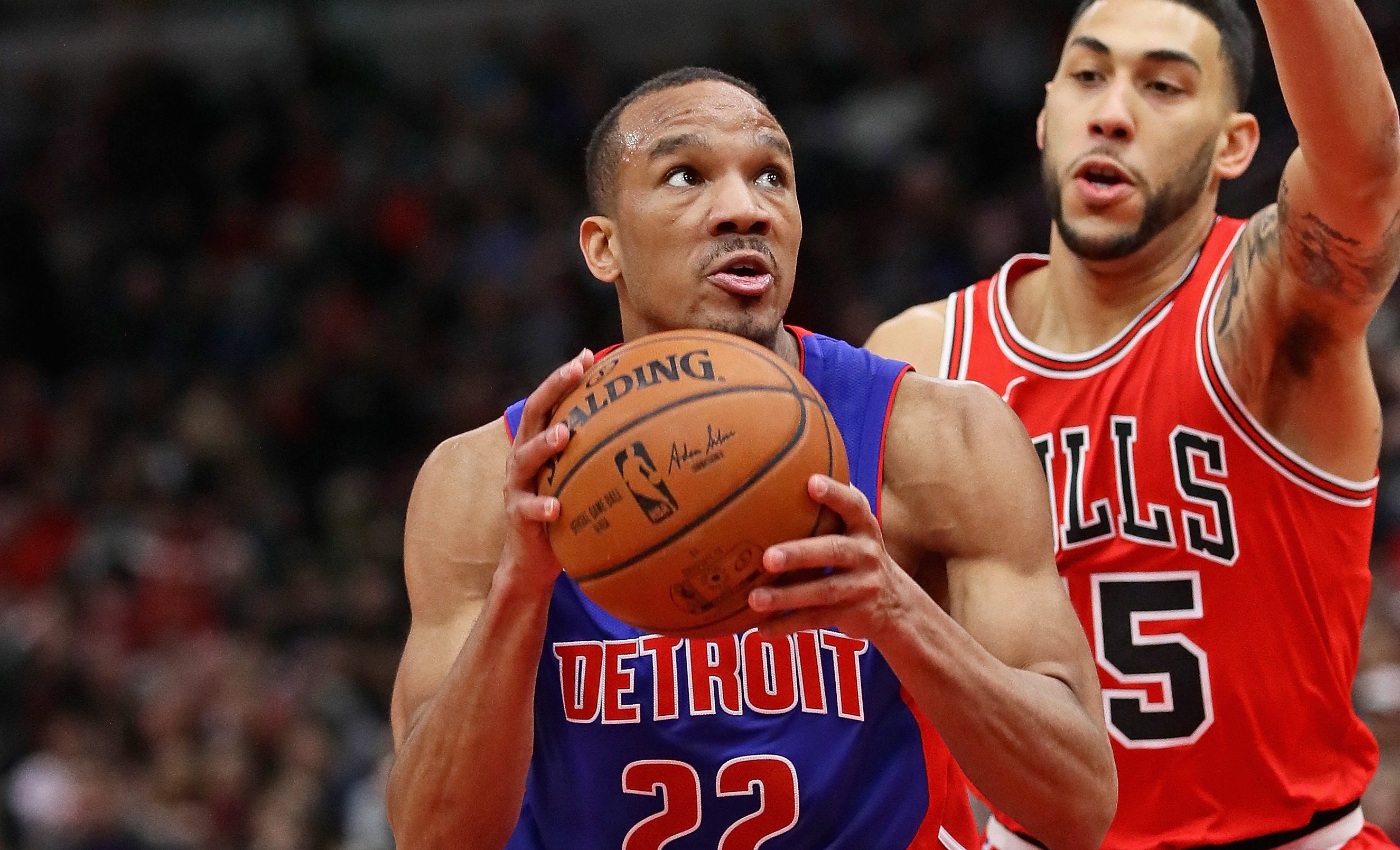 9. Derrick Favors (3)
A consistent piece in the Utah Jazz frontcourt, Favors has been a double-figure performer and key rotation player on a playoff team the past two seasons. Although Favors never developed into a consistent scorer after a positive start to his pro career, he is a beyond serviceable big man who has improved as a shot blocker at the NBA level. Favors just re-signed with Utah this offseason to a 2-year, $36 million deal, as he's also one of the highest-paid players on this list.
10. Kelly Olynyk (UR)
With his ability to play inside and outside, Olynyk has become a valuable reserve big man who signed a four-year, $50 million deal with the Miami Heat last offseason. Since Olynyk can knock down three-pointers, his versatility has enhanced lineups he's played with in Boston and Miami as he's one of the best backup big men in the NBA.
11. John Henson (5)
Spending his entire six-year run with the Milwaukee Bucks, Henson is a frontcourt rotation member for a playoff contender. A solid shot-blocker who spent much of this season as a starter, Henson is content to be a rim protector and limited scorer on a team filled with offensive weapons. Unfortunately for Henson, he battled some back issues with the NBA Playoffs as he had to miss most of the Celtics series.
12. Mason Plumlee (55)
A former All-American and four-year guy at Duke, Plumlee has been a solid rotation big man in the Western Conference. After starting his career with the Brooklyn Nets — which included a selection on the 2014 FIBA World Cup team — Plumlee was traded to the Portland Trail Blazers, and eventually, the Denver Nuggets. Plumlee averaged nearly 20 minutes a game and put up decent stats for Denver this past season (7.1 points, 5.4 rebounds per game) as he's in the midst of a three-year, $41-million contract.
13. Lance Stephenson (11)
The up-and-down pro career of Stephenson has been fascinating to follow. At one point, Stevenson was a triple-double threat for the Indiana Pacers as he had some fierce battles with LeBron in the Playoffs. Then Stevenson left the Pacers, and played for a staggering six teams in three seasons before regaining some of his previous form as a role player with Indiana. In a strange twist, Stephenson has signed with the Lakers this offseason, as he'll be teammates with James, his former rival.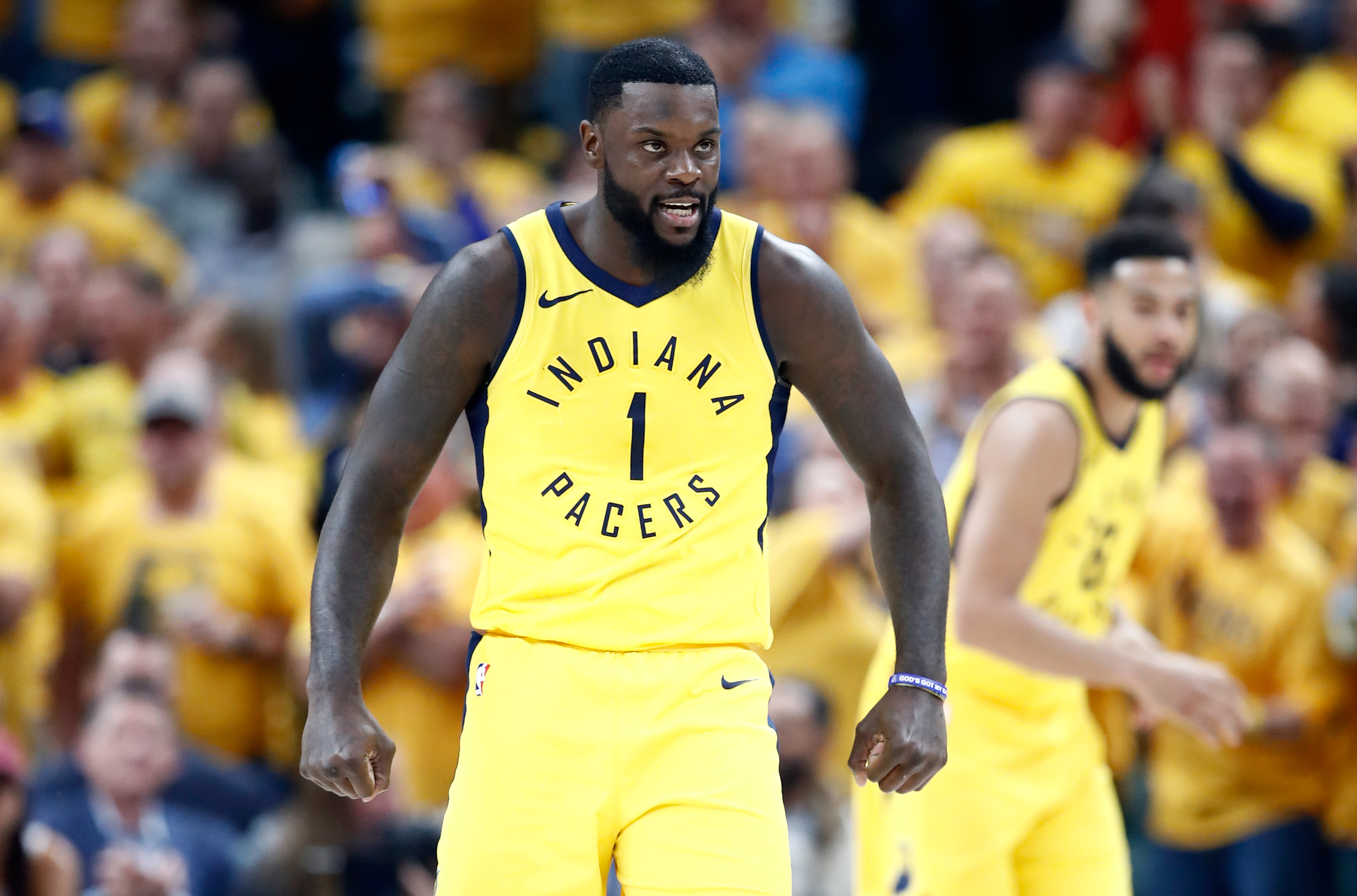 14. Alec Burks (UR)
At one point, Burks looked like a potential double-figure scorer as he was one of the bright, young pieces the Utah Jazz were building around. But Burks has fallen out of favor the past few seasons, as he only appeared in 64 games in 2017-18 as Donovan Mitchell fever swept through Utah. Burks did find a way to become more consistent in the NBA Playoffs this season.
15. Mike Muscala (UR)
Not many would have pegged Muscala as a steady NBA big man at this point in his career. But he spent five seasons on the Atlanta Hawks before getting traded to the Philadelphia 76ers this offseason. The big man has been able to stick in the league thanks in-part to his 37 percent career three-point percentage.
16. Rodney McGruder (84)
McGruder came out of nowhere to start 65 games for the Miami Heat during the 2016-17 season, as he proved himself to be an NBA-caliber player. A stress fracture in his left leg limited McGruder to only 16 games with the Heat last season. McGruder is in the midst of a three-year deal.
17. Tim Frazier (109)
A reserve point guard on the Wizards this past season, the former Penn State product has grinded to stay in the league. Frazier has played for five teams in four NBA seasons, as he averaged close to 15 minutes per game playing behind John Wall this past season.
18. Solomon Hill (27)
It took some time for Hill to find his way into the league, but he earned his stripes as a frontcourt rotation member with the Pacers and Pelicans. Known more as a defensive presence, Hill only played in 12 games for the Pelicans last season as he was recovering from a torn hamstring.
19. Isaiah Canaan (UR)
Canaan has played in parts of five NBA seasons with five teams, as he played 19 games for the Phoenix Suns last season. Canaan had some solid games for the Suns, before they released him in late January when he fractured his left ankle. The Suns have re-signed Canaan for the 2018-19 season.
20. C.J. Wilcox (108)
Playing in parts of three NBA seasons for the Clippers and Magic, Wilcox has bounced between the G League and the NBA. Wilcox missed all of last season after right knee surgery as he was on a two-way contract with Portland. The Pacers recently signed Wilcox to a two-way contract for the 2018-19 season.
21. Travis Wear (60)
Out of the NBA for two seasons after playing for the Knicks during his rookie campaign in 2014-15, Wear grinded his way back into the league this past season, as he appeared in 17 games for the Lakers. The Lakers were so impressed with Wear's performance that they signed him for the rest of the season. He'll start the 2018-19 season on a two-way contract with the Lakers.
22. Brandon Paul (42)
Another late-bloomer who grinded late into the NBA, Paul played in Russia, Spain and Turkey before latching on with the San Antonio Spurs on a fully-guaranteed contract last season. Paul appeared in 64 games for the Spurs as he put 2.3 points per game. The Spurs opted to waive Paul on July 31, making him a free agent.
23. Derrick Williams (UR)
The former No. 2 pick in the NBA Draft hasn't found a way to consistently stick in the league as he's bounced around the league the past few seasons. After playing in 50 games with the Heat and Cavaliers in 2016-17, Williams signed a 10-day contract with the Lakers this past season, as he only appeared in two games.
24. Thomas Robinson (31)
Another former top-five pick who washed out of the league prematurely, Robinson last played in the NBA during the 2016-17 campaign when he suited up for the Lakers. After playing for six NBA teams during his career, Robinson signed on to play professional in Russia last season.
25. Hollis Thompson (63)
Thompson spent four seasons with the 76ers and a brief stint with New Orleans before moving on to Greek powerhouse Olympiacos last season. At the height of his NBA career, Thompson averaged 9.8 points per game while averaging 28.0 minutes per contest for the 2015-16 76ers.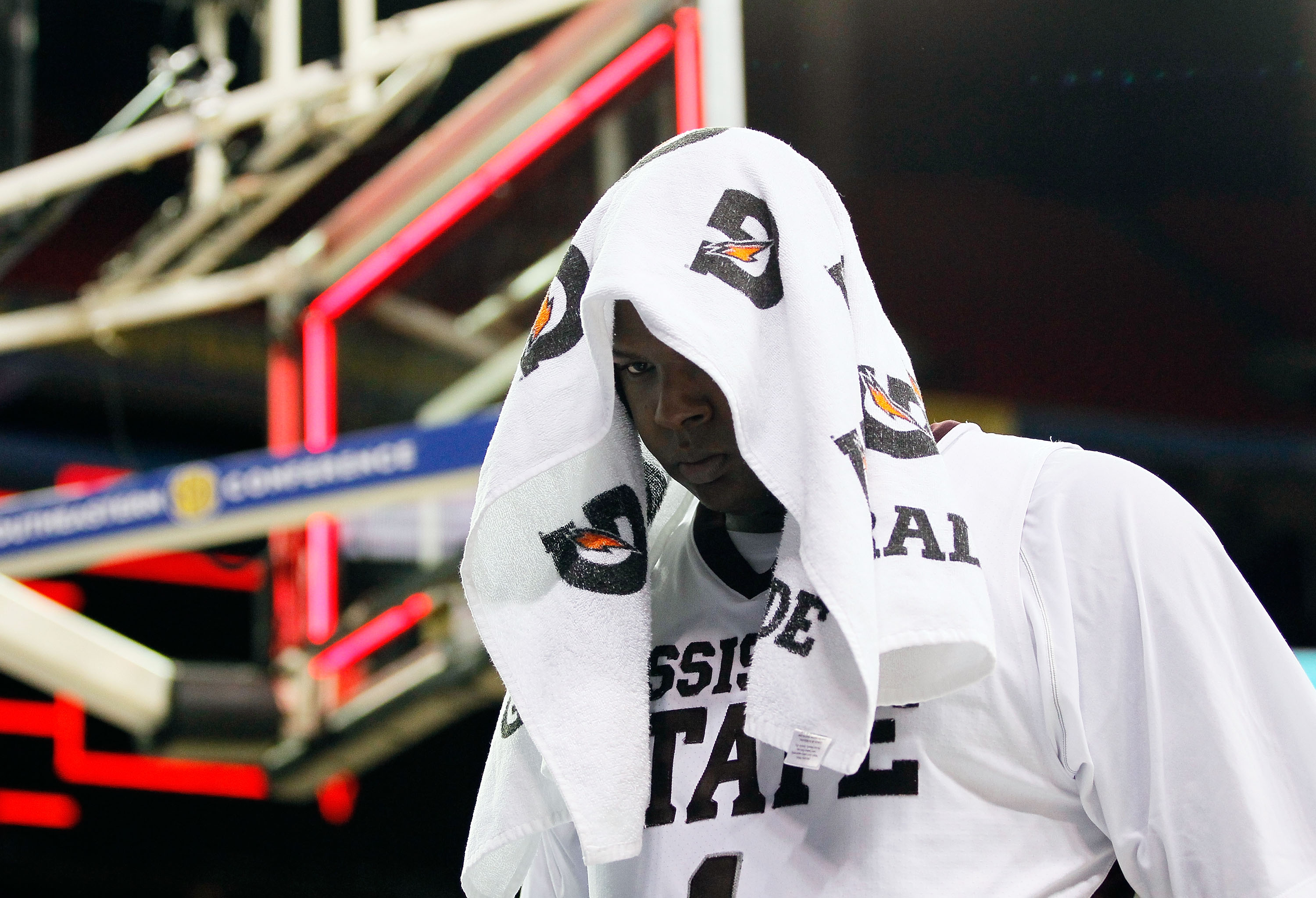 FIVE NOTABLES THAT DIDN'T MAKE THE TOP 25
Renardo Sidney (16)
Still regarded, to this day, as one of the most talented high school underclassmen of his generation, Sidney was never able to sustain any sort of consistency when it came to basketball. After washing out at Mississippi State, Sidney tried to join on with the G League and a Venezuelan pro league. At least Sidney can claim he was, at one point, a No. 1 pick. The Compton Airmen of the California Basketball Association drafted Sidney No. 1 overall in 2016.
Royce White (19)
The former Houston Rockets first-round pick has been more notable for his mental health advocacy than his pro playing career. White did start to make some waves in the basketball world when he won MVP of the Canadian NBL during the 2016-17 season. Helping the London Lightning to a league championship that season, White's issues re-appeared the following season. In April, in the midst of the NBL playoffs, White was suspended 11 games for a verbal outburst towards an official and the deputy commissioner of the league. White signed to play in Italy for next season.
Jordan Hamilton (6)
The highest-ranked player out of high school to be left off this list, Hamilton played parts of five seasons in the NBA before starting his overseas career. Hamilton has spent time in Russia, Turkey, Israel, Italy and Venezuela during his well-traveled professional career.
Xavier Henry (8)
At one time regarded as the No. 1 player in this high school class, Henry spent parts of five seasons in the NBA before playing in the G League the last several years. Henry last appeared in the NBA in the 2014-15 season when he appeared in nine games for the Lakers.
John Jenkins (15)
A first-round pick of the Phoenix Suns after three years at Vanderbilt, Jenkins was never able to carve out a role as a deep-shooting threat. After four seasons in the NBA, Jenkins eventually made his way over to Spain.