July's live recruiting period, the last of its kind, just finished up, meaning that the Class of 2019 have fully had a chance to prove themselves to the recruiters and the recruitniks around the country.
Scholarships were earned and rankings were justified over the course of those three weekends, but scholarship offers and rankings don't always tell us who the best players in a given class will end up being.
Ask Steph Curry.
Over the course of the coming weeks, we will be re-ranking eight recruiting classes, from 2007-2014, based on what they have done throughout their post-high school career. 
Here are the 25 best players from the Class of 2007, with their final Rivals Top 150 ranking in parentheses: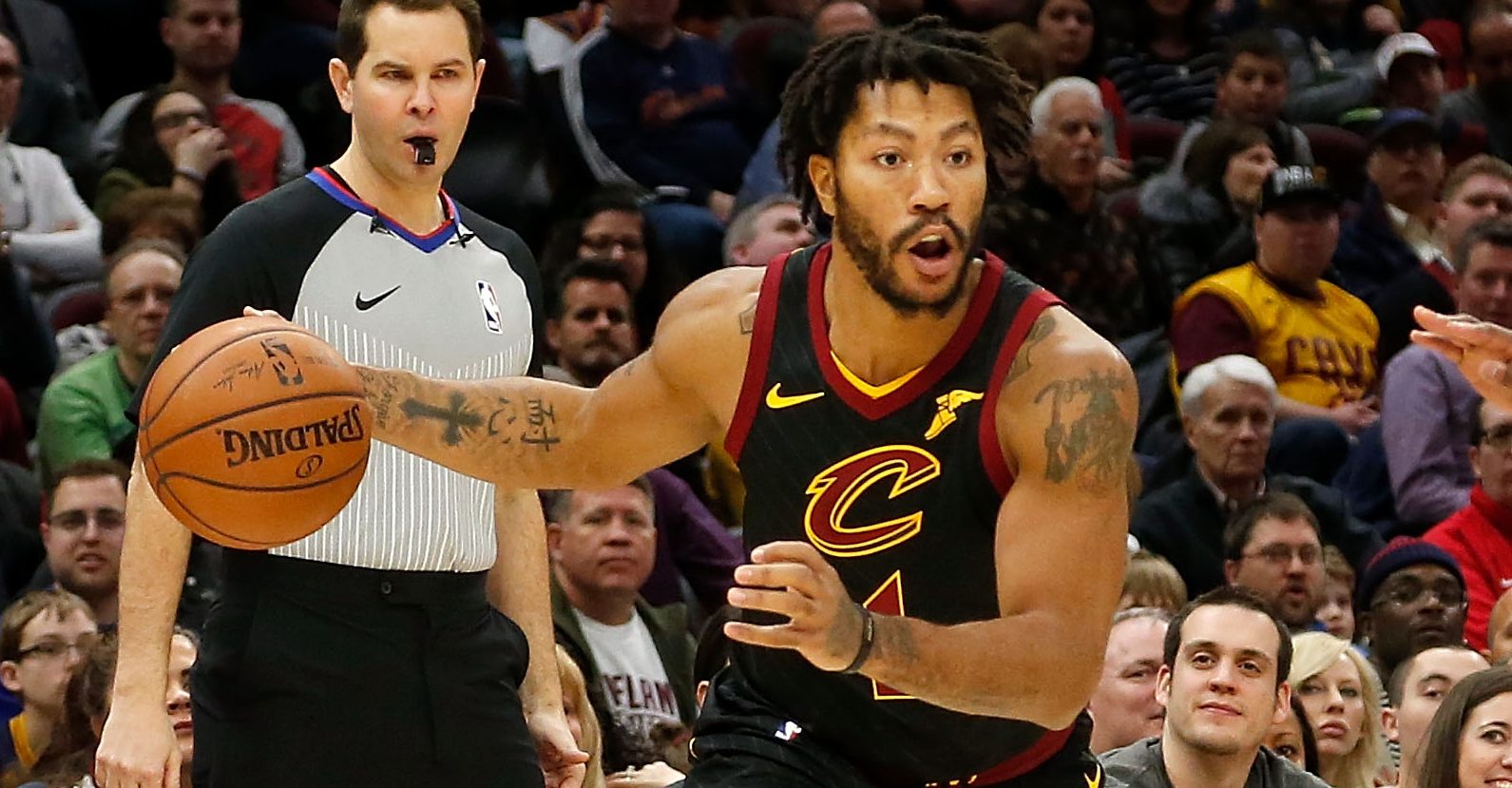 1. JAMES HARDEN (11)
The Beard has gone from being an incredibly productive two-year player at Arizona State to the Sixth Man of the Year as a third-year pro to the MVP of the NBA this past season. In six seasons since leaving Oklahoma City, Harden has yet to average under 25.4 points, 5.8 assists and 4.7 boards. Last season, he averaged 30.4 points. The year before that, he averaged 11.2 assists. And if it wasn't for Chris Paul's hamstring injury in Game 5 of the Western Conference Finals — or Houston missing 27 straight threes in Game 7 — his Houston Rocket team would have been the team to dethrone Golden State.
Harden is arguably the best player in the NBA not named LeBron or Durant. Not only that, he has helped reinvent the way basketball is played in the pace-and-space era.
2. DERRICK ROSE (3)
As hard as this may be to believe, Derrick Rose does not turn 30 years old for another two months. It's easy to forget that, at the time of his first knee injury all the way back in the 2011-12 season, he was just 23 years old, coming off of a year where he was the youngest player in NBA history to win the MVP award. The Chicago-native had led the Bulls to the No. 1 seed in the East, falling in five games to the first iteration of LeBron's Miami Heat in the Eastern Conference Finals.
Rose could have been one of the best to ever play the game had his body held up. He will always be one of basketball's great 'what-ifs?'
3. KEVIN LOVE (6)
It's easy to forget that, before Love arrived in Cleveland, before he had to cede much of his production to play alongside LeBron and Kyrie Irving, that Love was a 25-year old three-time all-star that was coming off a season where he was named second-team all-NBA when he averaged 26.1 points, 12.5 boards and 4.4 assists. The third option on the LeBron superteams (Love and Chris Bosh) has been the one to make the biggest sacrifice, but it's inarguable that part of the reason Cleveland could be called a superteam the last four seasons was his presence on the roster. Love has turned into something of a laughing-stock in recent seasons, but I'd guess it was worth it for that 2016 title and three other trips to the NBA Finals.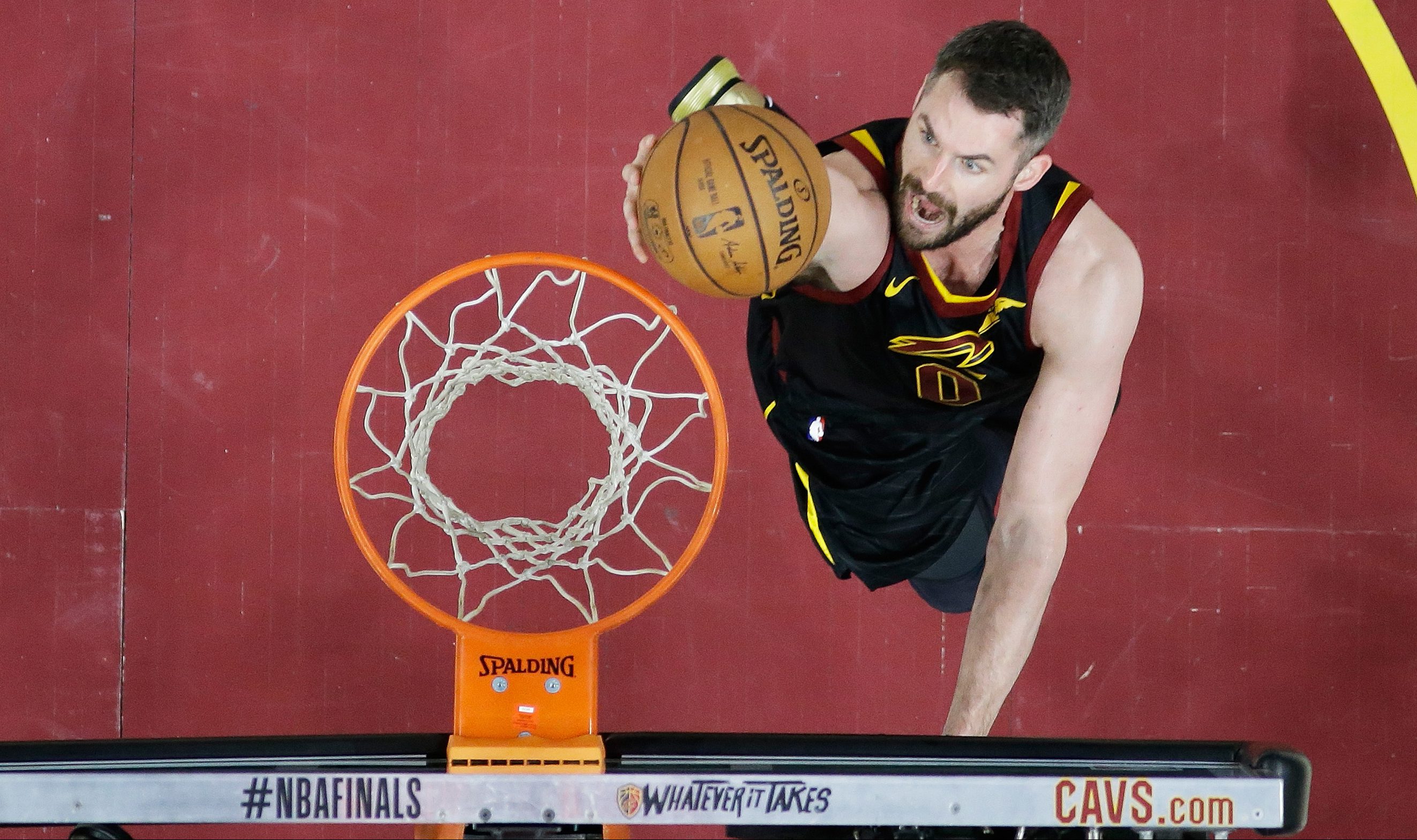 4. BLAKE GRIFFIN (23)
Griffin passed up the chance to be a top ten pick in the 2008 NBA Draft to return to school for his sophomore season, where he won the National Player of the Year award and was the first pick the following season. He missed his first year in the NBA, but since then has been one of the best power forwards in the game, adapting the way he plays to fit the modern NBA. He averaged 12.1 boards as a rookie and has won an NBA Dunk Contest, and this past season h dished out a career-high 5.8 assists per game while shooting 34.5 percent from three on more than five attempts per game.
5. ERIC GORDON (2)
Gordon has never made an all-star game, has only played more than 70 games twice in ten years and, at this point in his career, is a part-time starter for the Houston Rockets, but he's made a lucrative career out of being a big-time scorer that can shoot the rock. Over the course of ten seasons, he's averaged 16.7 points and shot 37.6 percent from three.
6. DEANDRE JORDON (8)
The last of a dying breed, Jordan's career got off to a slow start — he was a second round pick that came off the bench for two seasons — but he's since turned into a workhorse and one of the best defensive centers in the league. He's twice led the NBA in rebounding, he's been a first-team all-defensive player twice, first team All-NBA once and he made a killing out of being the finisher in Chris Paul pick-and-rolls. He's also made just a single three-pointer in ten seasons. Will we ever see another DeAndre Jordan?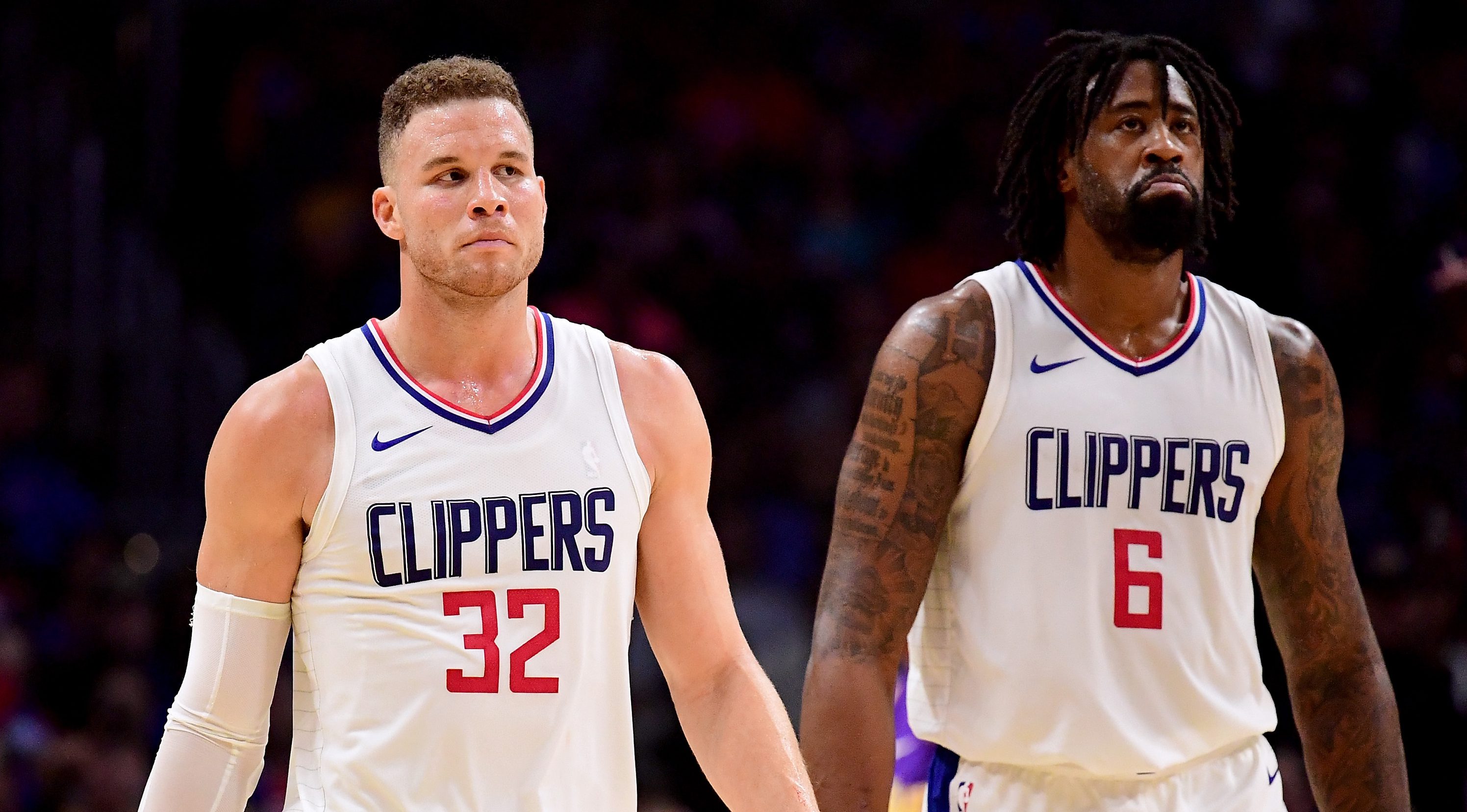 7. JEFF TEAGUE (57)
Since breaking into Atlanta's starting lineup during the 2011-12 season, Teague has grown into being one of the more consistent point guards in the league. He's only made one all-star team, but in the last six seasons, he's never averaged less than 14.2 points and 5.9 assists.
8. CHANDLER PARSONS (19)
A series of injuries over the course of the last two seasons have turned Parsons into one of the worst contracts in the NBA. He's owed nearly $50 million by Memphis over the next two seasons, which makes it easy to forget that, prior to signing that contract, Parsons had averaged 15.4 points, 5.2 boards and 3.2 assists while shooting 38.5 percent from three over the course of four seasons.
9. KENNETH FARIED (UR)
Age and injuries have taken their toll on Faried, as has his inability to shoot in a league that you need to be able to shoot, but there was a five-year stretch where the Morehead State product averaged double-figures and better than eight rebounds a night. He was a starter and a useful piece on a playoff team. Not bad for a player who only had one offer coming out of Newark.
10. MICHAEL BEASLEY (1)
Beasley has had such a fascinating career. After putting up gargantuan numbers in one season at Kansas State, many expected him to develop into a star in the NBA. That didn't happen, although he did average 19.2 points during his second season in the league. That said, he is now in year 11 as an NBA player, coming off a season where he played 74 games and averaged 13.2 points for the Knicks and heading out to LA to team up with LeBron. Throw in career earnings that will top $40 million by the end of this season, and all-in-all, things could have been much worse for Super Cool Beas.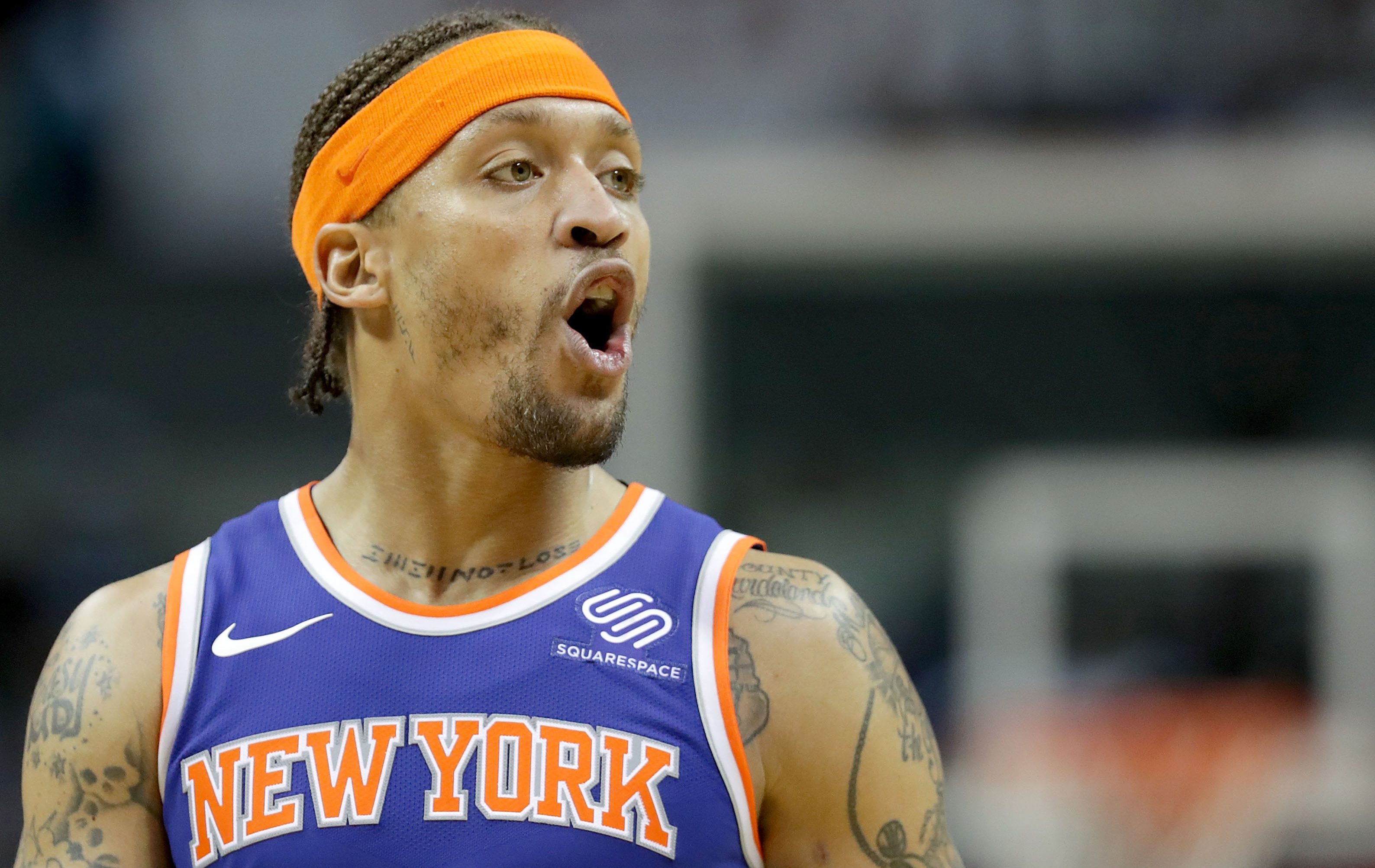 11. JAMES JOHNSON (62)
Along with being the one guy in the NBA that you should never, ever get in a fight with, Johnson has managed to carve out a ten-year career for himself. He bounced around the NBA for the first five years of his career before finding a role in Toronto in 2014. He's had the two-best seasons of his career in the last two years in Miami, including this past season, where he averaged 10.8 points, 4.9 boards and 3.8 assists.
12. EVAN TURNER (49)
Turner had a three-year career at Ohio State that culminated in sharing Player of the Year honors with John Wall as a junior, which jettisoned him to the No. 2 pick in the 2010 NBA Draft. He never quite lived up to the hype — he was averaged 17.4 points, 6.0 boards and 3.7 assists when he was traded from a tanking Philly team to come off the bench for the Pacers in 2014 — but has posted 10.2 points, 4.8 boards and 3.5 assists in an eight-year (and counting) career that will earn him at least $98 million.
13. PATRICK PATTERSON (17)
Patterson has only averaged double-figures once in his eight-year career, but he's developed into a pretty decent veteran big man, and still a fairly-useful piece. He's never been much more than a borderline starter in the NBA, but he's 6-foot-9 and he can still rebound and made threes.
14. O.J. MAYO (4)
The hype that Mayo had coming out of high school was on another level, and his "recruitment" to USC is the stuff of legends. He entered the NBA in 2008 with Memphis, averaging 18.5 points as a rookie, but it's been all downhill from there. He's never mae an all-star team, he's never bettered his rookie season numbers and he's been out of the NBA since 2016 following a positive drug test.
15. JERRYD BAYLESS (13)
After one season at Arizona where he 19.7 points, Bayless has built himself a 10-year NBA career out of being an offensive sparkplug off the bench. Currently, he's a part-time starter and one of the first guards off the bench for the 76ers.
16. J.J. HICKSON (10)
Hickson was actually a pretty productive player in the league for a few years, topping out during the 2012-13 season, when he averaged 12.7 points and 10.4 boards for Portland. It's been all downhill since then, as he was out of the NBA by 2016, spent two years in China and, just this summer, was arrested for attempted armed robbery in Georgia.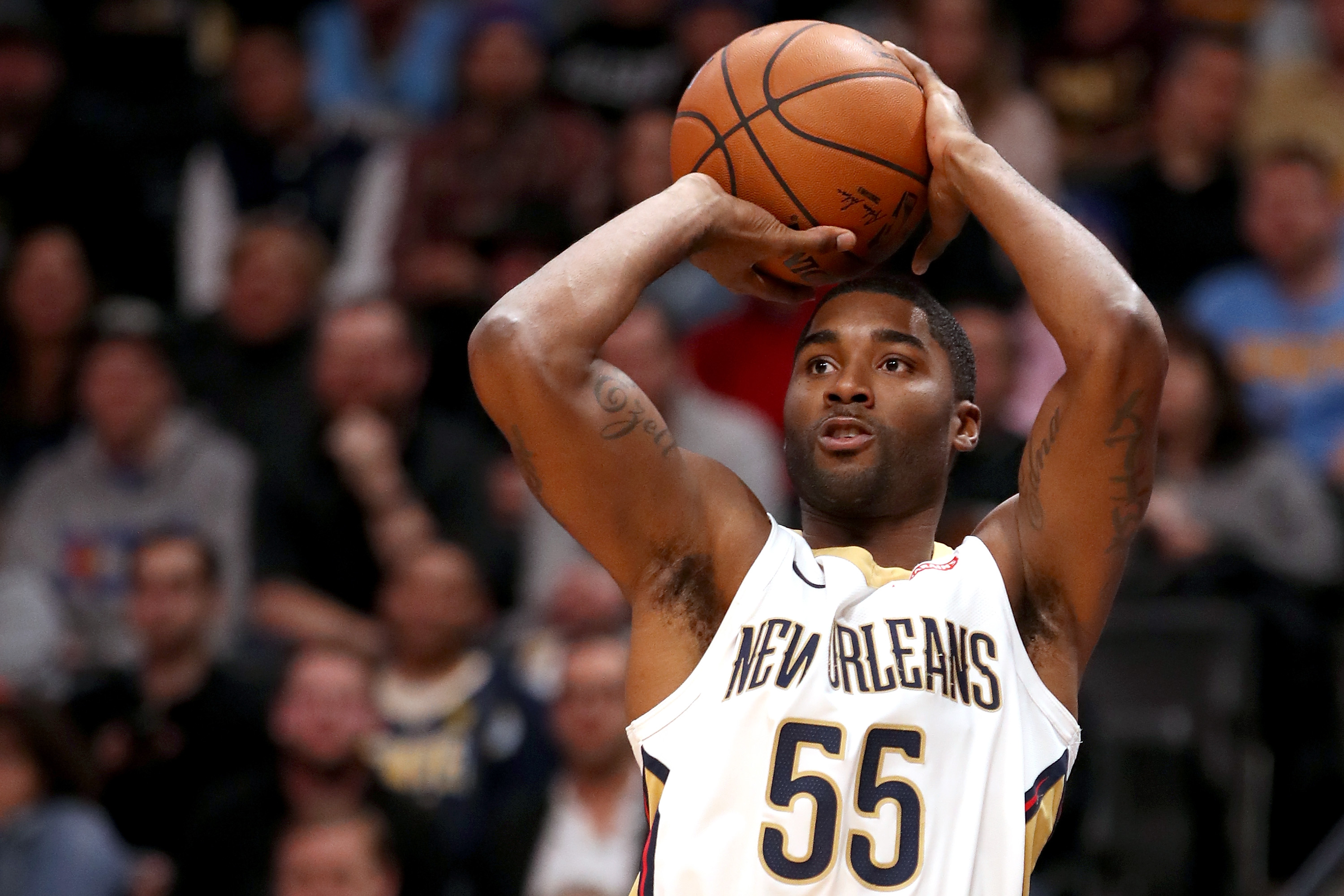 17. E'TWUAN MOORE (35)
It took awhile for Moore to get where he is, but after spending the first five years of his career bouncing around the league, he's found a home in New Orleans. This past season, he started 80 games for the Pelicans, averaging 12.5 points and 2.3 assists while shooting 42.3 percent from three.
18. JUSTIN HOLIDAY (83)
One of three Holiday brothers currently in the NBA, Justin had just nine games in one season of NBA player under his belt in 2014 when, at 25 years old, he signed with the Warriors. But in the last four years, he's carved out a career for himself, highlighted by this past year, where he started 72 games for the Bulls while averaging 12.2 points.
19. NICK CALATHES (14)
Calathes has played just two seasons in the NBA, but he's a dual-citizen of Greece and has had a decorated, successful and profitable career playing for the Greek club Panathinaikos.
20. ANTHONY RANDOLPH (12)
Like Calathes, Randolph has turned what could be viewed as an NBA failure into a tremendous amount of success overseas. He played in the league for five years, but has been doing nothing but winning trophies over in Europe. He won Eurobasket playing alongside Luke Doncic and Goran Dragic with the Slovenian national team, and cut down the nets with Real Madrid in the Euroleague this past spring.
21. KYLE SINGLER (5)
Singler was an all-american and a national champion with the Duke Blue Devils before getting drafted by the Pistons in the second round in 2011. He lasted three years with Detroit as a starter before heading to Oklahoma City, where he is still on the roster, playing minimal minutes.
22. MIKE SCOTT (115)
Like Singler, Scott didn't play an NBA game until the 2012-13 season, but he carved out a career for himself as a bench player for the Atlanta Hawks for five seasons. Last year, he played 76 games and averaged 8.8 points off the bench for the Wizards.
23. KOSTA KOUFOS (16)
Believe it or not, Koufos is still in the NBA. The former one-and-done center from Ohio State has played for five teams in his ten-year career, but he's heading into his fourth season in Sacramento, where he's averaged 73 games the last three years, starting 89 of them.
24. JON LEUER (82)
The former all-american at Wisconsin has managed to put together a seven-year career in the NBA. He played just eight games last season, but in 2016-17, he averaged a career-high 10.2 points for the Detroit Pistons.
25. NOLAN SMITH (39)
Smith shared National Player of the year awards with Jimmer Fredette and Kemba Walker in 2011, a year after he won a national title with Duke, and went on to get drafted in the first round by the Portland Trailblazers before his career was sent off the rails by a torn ACL.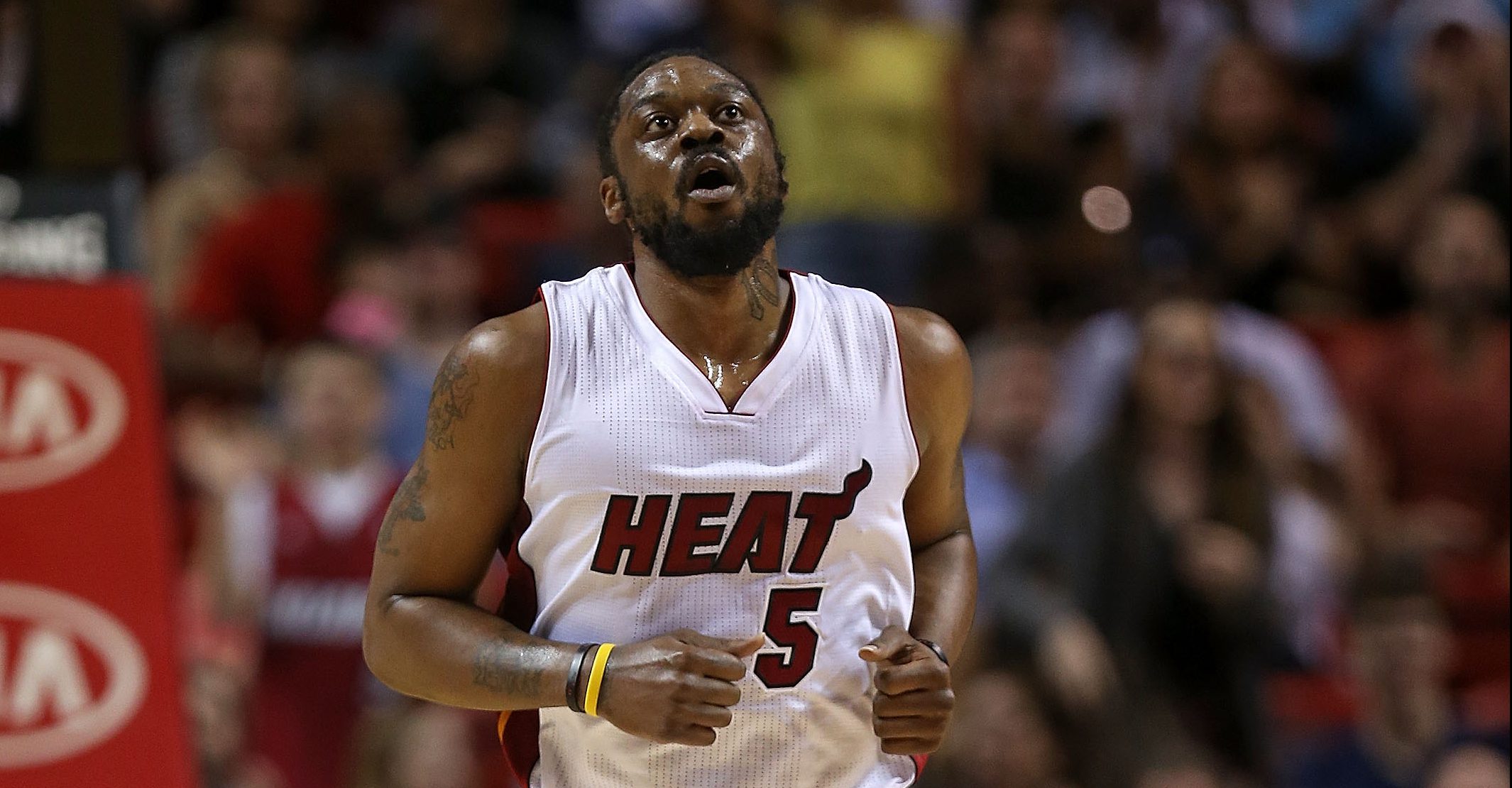 FIVE NOTABLES THAT DIDN'T MAKE THE TOP 25
BILL WALKER (7)
Walker was a high school teammate of O.J. Mayo who ended up enrolling at Kansas State in middle of the 2006-07 season after it was determined that he had already used up his high school eligibility. He would tear an ACL for the second time that season before averaging 16.8 points as a sophomore alongside Michael Beasley. He played parts of five seasons in the NBA, and is currently going by the name Henry Walker while playing in the Phillipines.
DONTE GREENE (9)
Greene played just one season at Syracuse before heading to the NBA, where he was a late first round pick. He lasted four years in the league and has since bounced around the world, playing everywhere from Saudi Arabia to China to Lebanon to the Dominican Republic.
JONNY FLYNN (22)
Best-known as "the guy taken before Stephen Curry", the former No. 6 pick in the NBA draft played just three seasons in the NBA before heading overseas. Best I can tell, he's been out of basketball since 2014.
NORRIS COLE (UR)
Cole was a star at Cleveland State before getting picked in the first round of the 2011 NBA Draft. He played for three years with LeBron and Dwyane Wade in Miami, a valuable role player that earned himself a pair of rings. His best seasons came in 2015-16, when he averaged 10.6 points and 3.7 assists with the Pelicans.
JACOB PULLEN (UR)
One of my favorite players in the college rankings since I started doing this, so I'm throwing his name in here. He was on a two-way contract with the 76ers last year.