In three of the last five seasons, the NBA's Rookie of the Year award was given to a player that was picked outside of the top five.
Damian Lillard was the No. 6 pick in the 2012 NBA Draft.
Michael Carter-Williams went 11th in 2013.
Malcolm Brogdon? He was a second round pick in 2016.
This season, Donovan Mitchell, who was selected 13th in the 2017 NBA Draft, would be a shoe-in for Rookie of the Year if Ben Simmons had not been hurt last season.
Kyle Kuzma, the 27th pick in the draft, will be a First-Team All-Rookie selection.
So with that in mind, let's take a look at 12 players projected to be picked outside of the lottery in the 2018 NBA Draft are going to out-perform their draft position.
ROBERT WILLIAMS, Texas A&M
I know I said outside of the lottery and I know that Williams is projected by many to be scooped up in the back-end of the lottery, but he deserves a mention here because anyone getting him outside of the top ten will be getting a steal.
The reason for that is simple: Williams has the perfect set of skills to play the five in the NBA. At 6-foot-10 with a 7-foot-5 wingspan and the kind of athleticism that will leave him in danger of concussing himself on the backboard, Williams has every tool needed to be a rim-running, lob-catching, rim-protecting center in today's NBA.
NBA scouts saw this in Williams prior to last season. That's why he was projected as a lottery pick early on in his freshman season, but the combination of returning to school, playing on a team where the pieces did not fit together and dealing with some suspensions and injuries throughout the year limited his production. The biggest hindrance? For a player that needs space to operate, Williams played on a team that had no floor-spacing whose go-to option offensively was Tyler Davis, a 6-foot-10 land-warrior that did all of his damage within eight-feet of the rim.
Put another way, playing in the NBA, where spacing is plentiful and point guards excel at throwing lobs up at the rim, will be better for Williams' production than playing in college.
One other note on Williams: One of the biggest knocks on him is his work ethic. Texas A&M head coach Billy Kennedy told me before the season started that the one thing that Williams had been working the hardest on was learning how to work hard. That's a major reason why there are concerns about whether or not Williams will hit his upside or develop a three-point shot.
He can add nothing to his repertoire between now and when he hits free agency and Williams will, in my mind, be somewhere between Clint Capela and Tristan Thompson by then. If he drops all the way to the Wizards at No. 15, John Wall's celebration will make Alex Ovechkin's look humble.
DE'ANTHONY MELTON, USC
Everyone loves hot takes, so here's a scorcher for you: If De'Anthony Melton had been allowed to play this season, if he had not gotten caught up in the FBI's investigation into college basketball, we would he talking about his as a potential lottery pick. Melton is a swiss-army knife. He's 6-foot-3 with a 6-foot-8 wingspan, an athletic defender that averaged 2.8 steals and 1.5 blocks per 40 minutes as a freshman. His size and length should allow him to defend multiple positions, and his ability to create — 5.1 assists per 40 minutes as a freshman — makes him an intriguing and versatile talent. He was the only player in the NCAA to average 10 points, five boards, five assists, 2.5 steals and 1.5 blocks per 40 minutes in 2016-17, something that has only been done seven times in NCAA history.
His big question mark is his ability to shoot the ball. That was the major reason he opted to return to school for his sophomore season; he made just 21 threes in 36 games at USC. Melton spent some time working out with Drew Hanlen, who helped reconfigure the shooting stroke of Jayson Tatum and Mo Bamba and is now working with Markelle Fultz to get his shot fixed, and had a full year to do nothing but get his shot right. It looked improved at the combine, and sources at USC say that he looked much-improved before he opted to leave school.
Melton is likely always going to be somewhat limited offensively, but I see him as a perfect fit as a role player alongside a ball-dominant lead guard.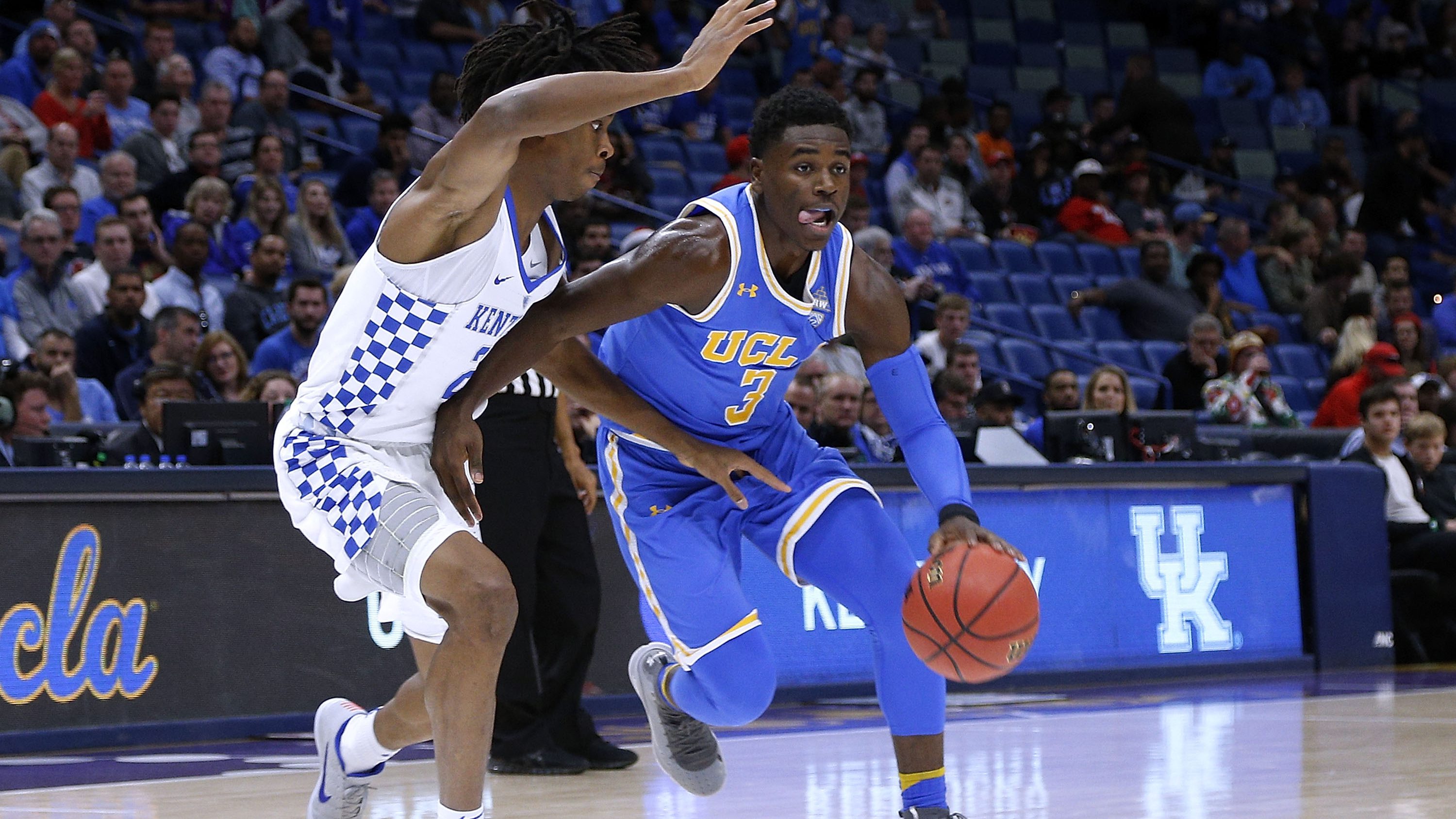 AARON HOLIDAY, UCLA
I love Holiday as a mid-to-late first round pick in this draft, and I think he has the potential to thrive as the first guard off the bench for a playoff team even as a rookie. The season he had as a junior — 20.3 points, 5.8 assists, 3.7 boards, 1.3 steals — has been underrated because of the disappointment that UCLA was. He's a point guard by trade, and capable of playing against second-units in the NBA, but as a career 42 percent three-point shooter that spent last season playing alongside Lonzo Ball, he's also quite capable of playing off-the-ball as a floor-spacer.
He's just a shade under 6-foot-1, but he's a good athlete with a 6-foot-7.5 wingspan and is a better defender than he'll get credit for because of Steve Alford's inability to coach a team to get stops. Throw in his NBA pedigree — he is the younger brother of NBA player Jrue and Justin — and I think you're looking at a guy that will spend a decade in the league.
CHANDLER HUTCHISON, Boise State
I love Hutchison's potential as a scorer at the next level. He has positional size — 6-foot-7 with a 7-foot wingspan — and he spent the last year working on improving his shooting stroke and his toughness. His fluidity and shot-making should translate well to the NBA, and I think that he has the physical tools to hold his own on the defensive end of the floor. A late-bloomer with size, athleticism and the ability to shoot the ball should be something that playoff teams are looking for. I'm not sure that he is a starter at the NBA level, but I think he can help a playoff as a role player off the bench next season.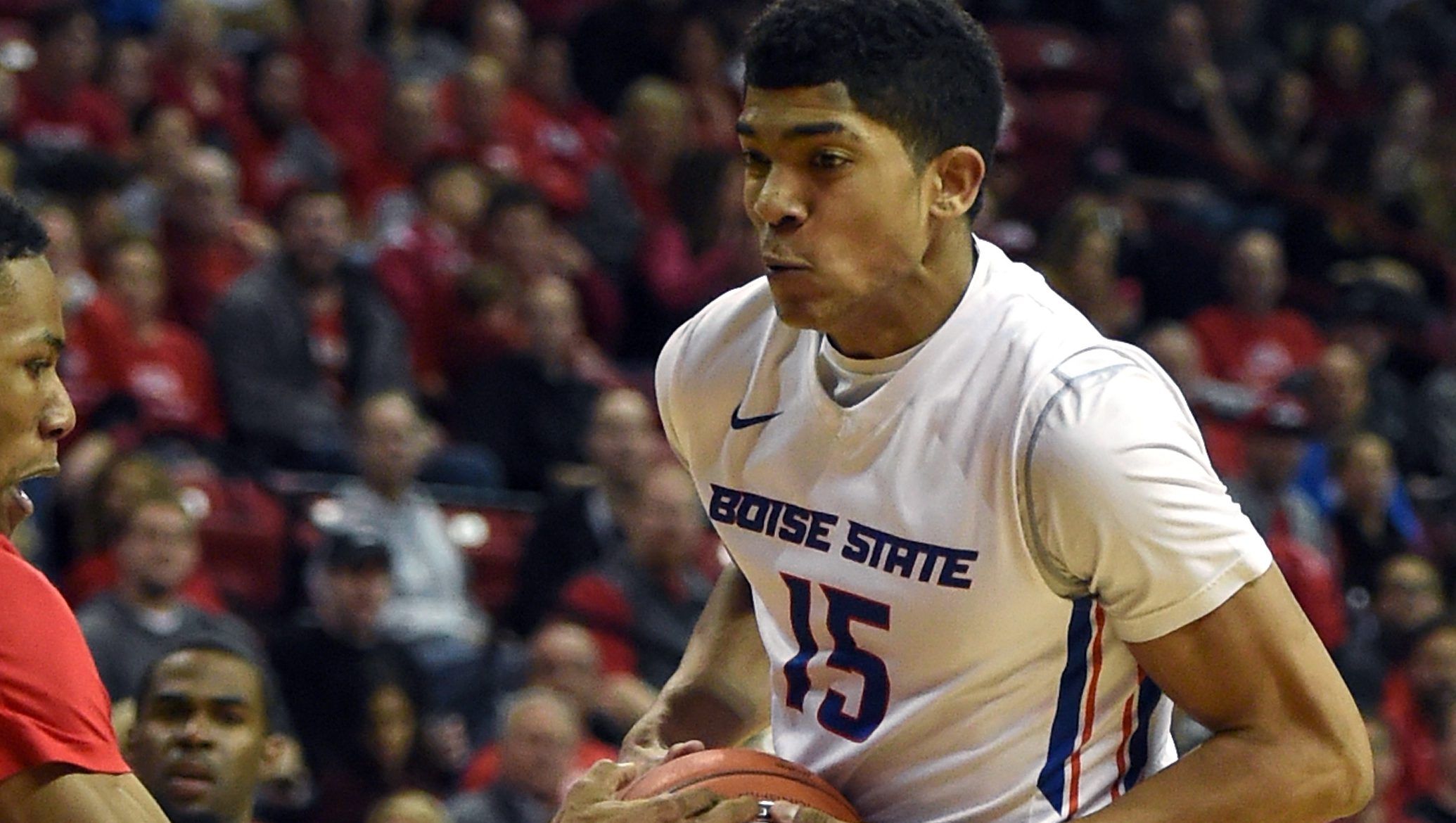 KEVIN HUERTER, Maryland; MELVIN FRAZIER, Tulane; JOSH OKOGIE, Georgia Tech;  and KHYRI THOMAS, Creighton
All four of these guys fit the mold for what NBA teams are looking for out of a player at the end of the first round or the beginning of the second round. Players with positional versatility, size, length and shooting ability.
To me, Huerter is the best of the group. At 6-foot-7, he has the height to make up for what he lacks in length. He's probably the best shooter of the group, and he has a much better feel for how to play than the others; he averaged 3.4 assists as a sophomore. Toughness and his impact defensively are the question marks, but what he'll bring offensively will help to offset some of that.
Huerter, like Okogie, is also very young, younger than Mo Bamba, Deandre Ayton and Michael Porter Jr., and that adds to their intrigue. Okogie is just 6-foot-4, but his 7-foot wingspan, athleticism and ability to knock down perimeter shots makes him an ideal 3-and-D prospect, and his age is the reason why he's likely to get picked ahead of Thomas, whose profile — 6-foot-3, 6-foot-10 wingspan, knockdown shooter — isn't all that different.
Frazier is the x-factor. He's the biggest (6-foot-7, 7-foot-2 wingspan) and the most athletic, but he's also the rawest. The tools are there, and the 38 percent he shot from three this past season is promising, but sources around the Tulane program have said that number may be a bit fluky, like the 38 percent Josh Jackson shot from three as a freshman at Kansas. He's a risk, but in the late-20s or 30s, he is certainly worth the risk.
RAWLE ALKINS, Arizona
Alkins hasn't gotten much as any of the four players I just listed, but he's a guy I think could sneak up on some people. He's strong and athletic with that New York City toughness in his blood. He's not a great three-point shooter, but he's good. He's not an elite defender, but he's good. I do think he ends up in an NBA rotation by the end of next season, which is a pretty good return for a guy projected as a early-to-mid second round pick.
DEVON HALL, Virginia
Hall is a strong, 6-foot-4 guard with a 6-foot-8 wingspan and the kind of defensive toughness you know you are getting from a product of Tony Bennett's system at Virginia. He shot 43 percent from three as a senior while averaging 3.1 assists. He can defend multiple positions, he can play off the ball and he is a playmaker when the ball is in his hands. As a mid-to-late second round pick, Hall seems to me to be a great fit as a back-end-of-the-rotation guard that will come on the cheap. I think he makes an NBA roster within two years.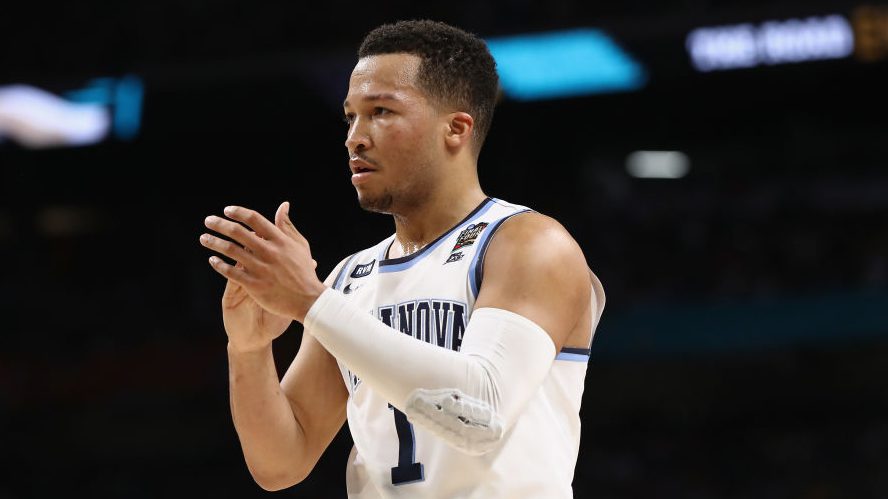 JALEN BRUNSON, Villanova
Brunson is so smart and so efficient and such a good shooter that I cannot imagine him not finding success in the NBA. Before Quinn Cook had the season that he had, I would have pegged Golden State as the perfect landing spot for Brunson. Now, I think he'll probably slide to the second round, and if the Suns don't land Aaron Holiday with the 16th pick, I think that might be a perfect landing spot for Brunson at 31. Either way, I think that his floor is Fred VanVleet, who averaged 8.6 points and 3.2 assists while shooting 41 percent from three as Toronto's back-up point guard.
WHOEVER THE WARRIORS PICK
Golden State needs to find a player that can simply fill a role on the best team in NBA history, and they've proven in recent years that they excel at finding those kind of talents. Damian Jones was a miss, but Kevon Looney, Pat McCaw and Jordan Bell all played key roles for the Warriors during title runs the last two seasons. None of them are ever going to be great NBA players, but they don't have to be: They are on a roster with two MVPs, three of the best shooters in NBA history and four of the top 15-20 players in the NBA today. All they have to do is the job they're asked to do, and to do so on the cheap.
Whoever the Warriors get with the 28th pick should be able to do the same, whether that's someone on this list — Thomas, Okogie and Brunson all make sense to me — or a player like Grayson Allen, a shooter that played both guard positions in college and is older and more physically ready for the league.