The 2018 NBA Draft is loaded with top-end talent and potential future all-stars.
The fascinating thing about this group in the top ten is that you can make a solid case that most of these guys could become stars.
On the flipside, all of them also have some kind of glaring weakness.
Deandre Ayton is likely going No. 1 overall and there is a healthy contingent of draft analysts and skeptics who point to his lack of defensive presence as a 7-footer.
Some of these same detractors also believe the NBA is continually going smaller — meaning giants like Ayton will get played off the floor by certain small-ball lineups like the Golden State Warriors just did to some teams during another title run.
That's just one example.
Going down the list of top-ten prospects and you can point to a lot of potential flaws that could lead to downfalls. But here are two top-ten prospects who could wind up being busts.
MICHAEL PORTER JR.
Before his freshman season at Missouri, I thought Michael Porter Jr. was going to put up monster numbers and be a Player of the Year candidate. His top-five status in the 2018 NBA Draft appeared to be safe. After a decorated high school career in which he destroyed most challengers and played well on the international stage with USA Basketball, Porter looked like he could be a jumbo scoring wing at the game's highest level.
Then the back and hip issues began.
Porter only played in three games during his lone season with the Tigers — including two uninspiring postseason efforts in which he couldn't get his shot to fall while trying to prove that he was healthy. And now it feels like there are a million questions about MPJ and his health.
During the NBA Draft process, Porter has cancelled and rescheduled pro days, kept medical records private for long lengths of time and given plenty of teams pause as to whether or not he is truly healthy. If Porter's back and hip stay as a lingering issue then it changes who he is as a basketball player. Already a bit rigid, with hips that aren't particularly fluid, Porter could have trouble moving laterally in an increasingly quick and nimble league that is only getting smaller.
Porter's jumper also uses his whole body to elevate. It didn't look nearly the same during those March games where he tried to gut it out. And Porter has been such a gifted scorer during his high school career that he's never had to worry about passing or making others around him better.
Some have also questioned Porter's ego and his ability to be a willing teammate — which are legitimate questions in a league that often sees its stars feud with others and move on to new teams.
Again, if Porter is fully healthy and ready to go, he could be a double-double threat on the wing and a 20-point per game scorer. But if Porter isn't healthy? Some team is taking a big risk on not only taking an injured player but passing on a talented healthy player who could morph into an all-star.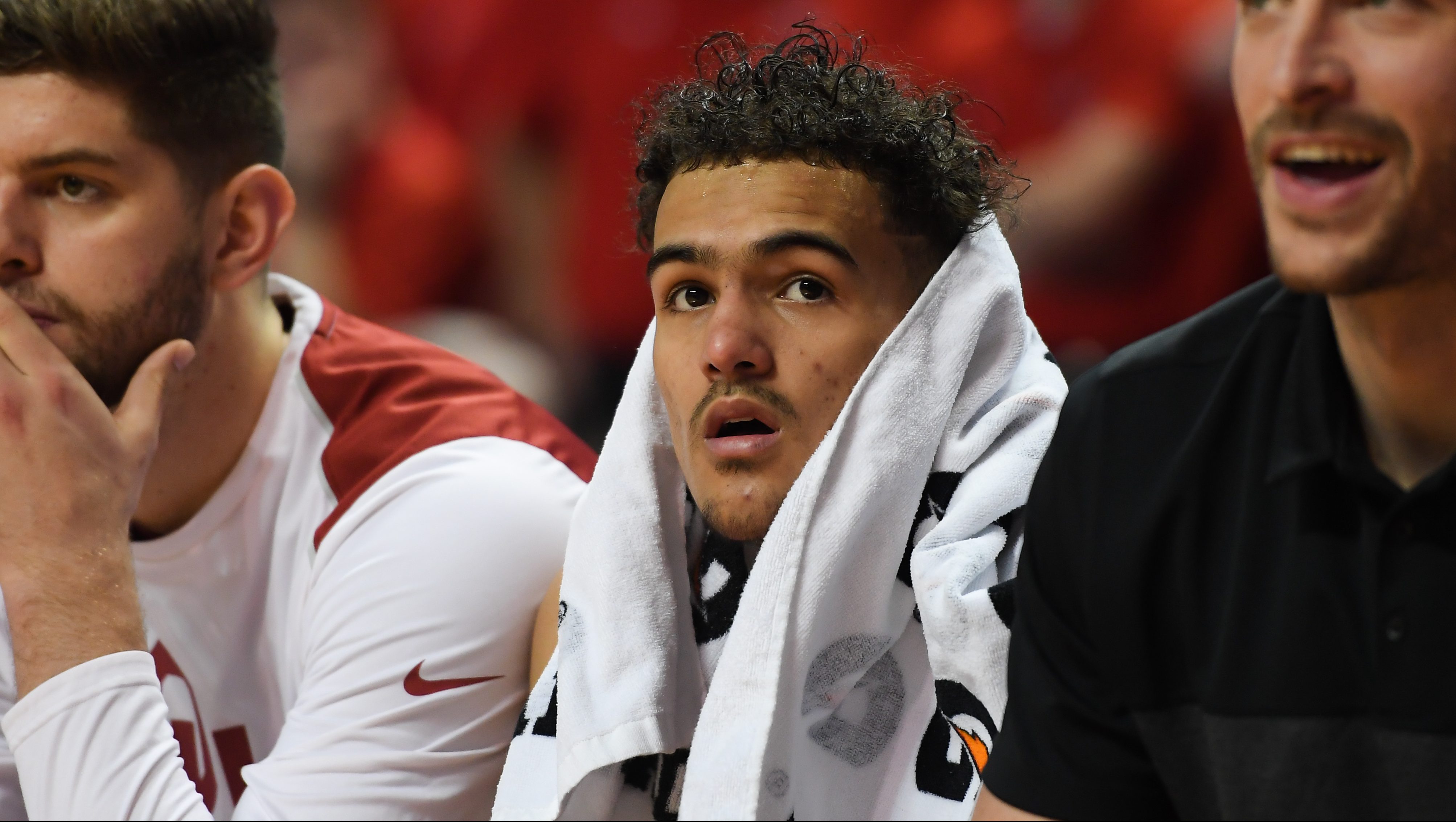 TRAE YOUNG
Perhaps the most fascinating prospect in the draft because of his insane range and overall offensive ability, Young is going to be one of the names to watch on draft night.
Some mock drafts feel he's a top-three talent, or even the best prospect overall because of his new-age ability to pull-up and hit threes from 30 feet away. Others feel like he's a potential defensive liability who doesn't necessarily play winning basketball all the time because of his shot selection and high number of turnovers.
While Young could be a monster steal for some team hoping to get the next Steph Curry, those comparisons are also going to be dangerous, while likely following Young the rest of this career.
For Young, it could be all about fit and who winds up taking him.
When Young was in high school, he was at his best when he had elite talent around him. Michael Porter Jr. was the go-to scorer on a MoKan team that won the Nike Peach Jam. Young also looked solid during stretches with USA Basketball when he had tons of weapons around him.
Once teams in the Big 12 figured out his individual offensive tendencies after a hot start last season, they forced him into being a playmaker and the Sooners struggled to win games. Of course, the lack of talent around him doesn't fall on Young, who didn't recruit his teammates at Oklahoma. But what happens if Young falls to a dysfunctional franchise like the Orlando Magic? He'll be expected to be a savior right away with minimal help — while also having to overcome glaring deficiencies like perimeter defense and a high number of turnovers.
And how do you think NBA players are going to react to the task of guarding Young? There's an old Dream Team story about Michael Jordan and Scottie Pippen practically fighting so they could defend future Chicago Bulls teammate Toni Kukoc one-on-one during the '92 Olympics. They had heard about the hype surrounding Kukoc, even though he had never played in an NBA game.
After being a national media darling much of last season, Young is going to get a lot of strong one-on-one defenders who are hungry to slow him down. Game plans will revolve around limiting Young's touches and ability to launch shots. Teams and veteran players are going to do everything they can to frustrate Young and make life tough.
Young is talented and skilled enough to make all of these questions go away. He's a unique talent who could very well end up being worthy of all of the hype. But he's going to need some help reaching his full potential, and some of those things are out of his control.