The NBA Draft's Early Entry Deadline has come and gone, and there are a dozen or so truly impactful decisions that are left to be made.
Just about every elite recruit has decided where they will be playing their college ball next season.
The coaching carousel has come to a close.
The transfer market is slowly winding down.
In other words, by now, we have a pretty good feel for what college basketball is going to look like during the 2018-19 season.
With that in mind, let's take a look at what has happened — and what will happen — in the SEC over the next six months.
KEY OFFSEASON STORYLINES
THE SEC LOOKS TO BUILD ON A GOOD 2017-18 SEASON: Much-maligned in recent years due to the underwhelming non-conference schedules and performances by some programs, the SEC has made strides. Good hires, with regards to both the conference office and schools picking new head coaches, and better scheduling practices paid dividends for the SEC last season as eight teams earned NCAA tournament bids and two others landed in the NIT. The ten combined postseason berths are the most for the SEC since the league expanded to 14 schools in 2013. And here's the thing: the SEC should be even better in 2018-19.
In Auburn, Kentucky and Tennessee the SEC boasts three teams that are in the Top 10 of many early rankings, and Mississippi State and LSU stand to be really good with the majority of their key contributors back. And in the case of LSU, the Tigers add a recruiting class that includes Nazreon Reid, Javonte Smart and Emmitt Williams. The jokes about this conference and its basketball product died down substantially last season, and that should continue to be the case in 2018-19.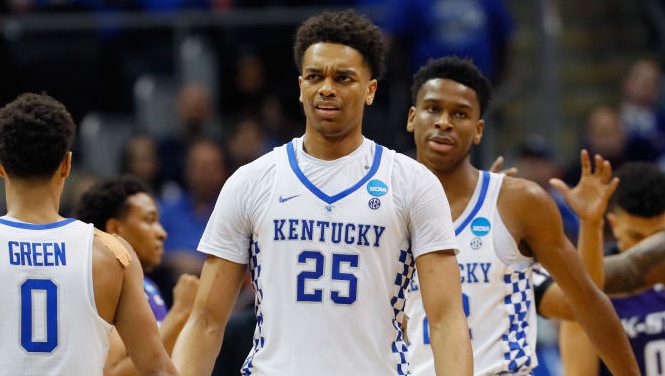 AS WE'VE COME TO EXPECT, KENTUCKY RELOADS: Kentucky, which won 26 games and reached the Sweet 16 last season, will have to account for the loss of four of the team's top six scorers, as Shai Gilgeous-Alexander, Kevin Knox, Hamidou Diallo and Wenyen Gabriel all made the decision to turn pro. Kentucky also lost Sacha Killeya-Jones, who after two seasons in Lexington transferred to NC State. Those are some key losses, especially Gilgeous-Alexander and Knox, but the expectation at this point is that Kentucky will be even better next season thanks to the combination of who returns and who joins the program.
After testing the NBA draft waters forward PJ Washington is back, as are fellow sophomores Quade Green and Nick Richards. Joining those returnees is one of the nation's best recruiting classes, with point guard Immanuel Quickley, off-guards Keldon Johnson and Tyler Herro and power forward E.J. Montgomery making up that talented quartet. It's also worth noting that Kentucky is one of the schools reported to be making a run at Stanford grad transfer Reid Travis, a first team all-Pac 12 performer who will be a major addition to whichever program he joins. Lastly, there's the expectation that 2019 five-star guard Ashton Hagans will reclassify and join the program this summer.
THE NBA DRAFT PROCESS LARGELY WORKED OUT FOR THE SEC: While Kentucky lost some key contributors, as noted above PJ Washington did make the decision to return for his sophomore season. And he wasn't the only SEC talent of note to do this. Auburn and Mississippi State had multiple key contributors withdraw from the draft, including guard Bryce Brown and center Austin Wiley (Auburn), and guards Nick and Quinndary Weatherspoon (Mississippi State). It wasn't all rosy for Bruce Pearl's Tigers however, as leading scorer Mustapha Heron withdrew from the draft and then transferred to St. John's in order to be closer to his ailing mother.
The loss of Heron aside, Auburn has enough talent to make a run at another SEC title after sharing the top spot in the regular season standings a season ago. And at Mississippi State, Ben Howland has his best team since arriving in Starkville as the top six scorers from a team that reached the Postseason NIT semifinals have all returned. Other programs that benefitted from players withdrawing from the draft include Tennessee (Admiral Schofield), LSU (Tremont Waters), Missouri (Jontay Porter) and Florida (Jalen Hudson). Having those players back in the mix will only make the SEC better in 2018-19.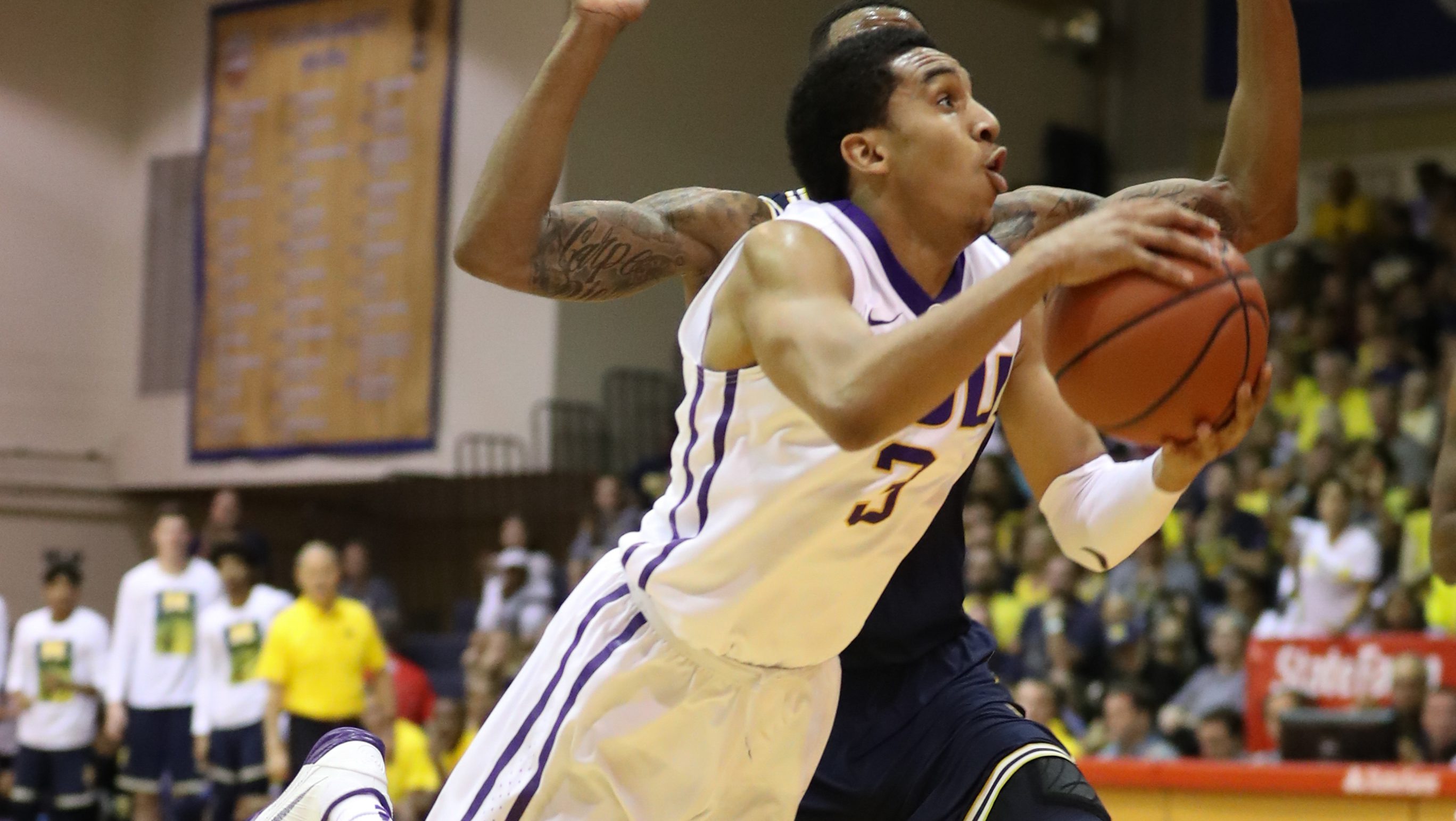 LSU IS POISED TO MAKE A BIG JUMP NATIONALLY: Will Wade's first season at LSU was a step in the right direction, as the Tigers finished the year with an 18-15 record (8-10 SEC) and reached the second round of the Postseason NIT. Point guard Tremont Waters was one of the SEC's best freshmen, fellow guard Skylar Mays took a step forward as a sophomore and forwards Duop Reath and Aaron Epps were both productive options in the front court.
LSU will have to account for the losses of Reath and Epps heading into 2018-19, and all Wade did on that front was land a highly-regarded recruiting class that includes two of the nation's best front court prospects in Nazreon Reid and Emmitt Williams. Add in LSU keeping five-star point guard and Baton Rouge native Ja'Vonte Smart home, and this is a team that's has the talent needed to be a factor in the SEC title race and a player nationally as well. That being said the climb won't be easy considering the programs ahead of LSU in the SEC pecking order, but the Tigers will be heard from.
WHO'S GONE?
Shai Gilgeous-Alexander and Kevin Knox, Kentucky : Of the four players to leave Kentucky early for the NBA Gilgeous-Alexander and Knox were the most productive, with Knox being a first team All-SEC performer and the league's co-Freshman of the Year, and Gilgeous-Alexander being a second team All-SEC selection. Kentucky's play improved when Gilgeous-Alexander took the reins as starting point guard, with his ability to see over defenses, get into the paint off the dribble and defensive work being the reasons why. As for Knox, while there were moments in which he settled he was Kentucky's most skilled scorer. Those two won't be easy to replace, but Kentucky has reloaded with a very good recruiting class. What will also be key: PJ Washington, Nick Richards and Quade Green all taking a step forward as sophomores.
Collin Sexton and Braxton Key, Alabama: Sexton shared SEC Freshman of the Year honors with the aforementioned Knox, averaging 19.2 points, 3.8 rebounds and 3.6 assists per game. While losing Sexton, a projected lottery pick, hurts it isn't as if his being a one-and-done player wasn't expected in Tuscaloosa. To that point the Crimson Tide welcome back the likes of guards John Petty, Herb Jones, Avery Johnson Jr. and Dazon Ingram, and four-star freshman Jared Butler should factor into the team's plans as well. Avery Johnson will also have to account for the loss of Braxton Key, who transferred to Virginia after going through a sophomore season affected adversely by injury. Had the versatile Key been healthy for the entire season, it's likely that Alabama would have been better than an 9-seed in the NCAA tournament (and avoided Villanova in the second round).
Robert Williams, Tyler Davis and D.J. Hogg, Texas A&M: Billy Kennedy has some major holes to fill in the front court, as Williams, Davis and Hogg all decided to turn pro at season's end. In the case of Williams, the buzz for him was such that he could have left after his freshman season and been a lottery pick as opposed to returning to College Station for the 2017-18 season. While Williams was the best defender and athlete in this trio Davis was the best low-post scoring option, and the 6-foot-9 Hogg was the best perimeter shooter. Texas A&M also lost Tony Trocha-Morelos from its front court rotation, and the personnel losses place even more pressure upon the likes of Isiah Jasey, Josh Nebo and recent addition Christian Mekowulu as the Aggies look to build on last season's Sweet 16 run.
Chris Chiozza and Egor Koulechov, Florida: The good news for Mike White is that four of the top six scorers from last year's team are back, including leading scorer Jalen Hudson. The bad news: he'll have to account for the loss of starting point guard Chris Chiozza, who averaged 11.1 points and 6.1 assists per game last season. Also gone is Egor Koulechov, who in his lone season at Florida chipped in with 13.8 points and 6.4 rebounds per game. While those personnel losses hurt, the return of Hudson, KeVaughn Allen and Keith Stone and the additions of talented prospects such as Andrew Nembhard and Keyontae Johnson will help matters. Also, forward Isaiah Stokes is healthy after missing last season due to a torn ACL. Florida should once again be good, but how good will depend upon the consistency of KeVaughn Allen.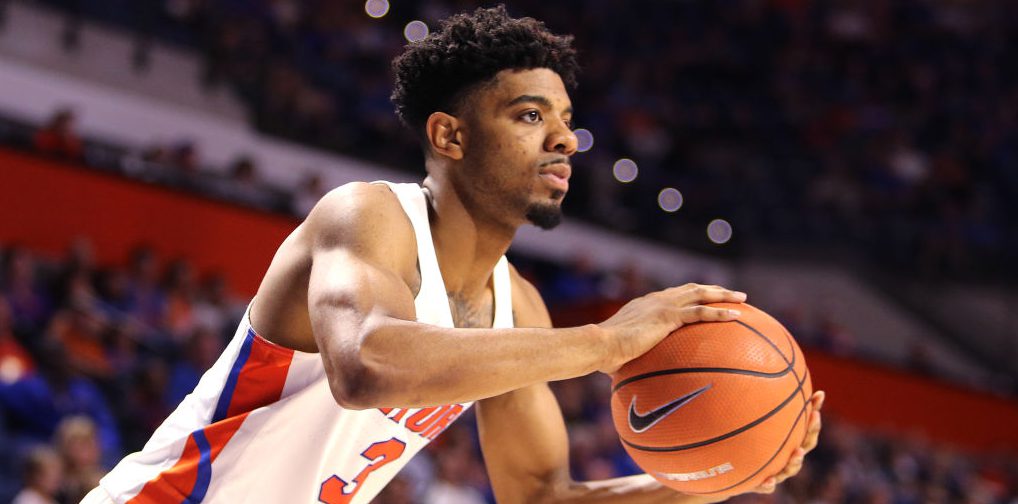 WHO'S BACK?
PJ Washington, Kentucky: Washington went through the NBA draft process, but ultimately decided to return to Lexington for his sophomore season. While productive as a freshman, averaging 10.8 points and 5.7 rebounds per game, Washington did not have the consistent first-round grade that some players look for when making their draft decisions. His return is undoubtedly a positive for Kentucky, which will be able to pair solid returning contributors with a very good recruiting class. And that has been the formula for Kentucky's most successful teams during John Calipari's tenure as head coach.
Grant Williams, Admiral Schofield and Lamonte Turner, Tennessee: Only one of these three, Schofield, went through the NBA draft process, and with all of them returning the Volunteers are expected to be even better in 2018-19. Williams was named SEC Player of the Year last season after averaging 15.2 points and 6.0 rebounds per game as a sophomore, with Schofield and Turner (SEC Co-Sixth Man of the Year) being double-digit scorers as well. In total Tennessee returns its top six scorers from a team that won a share of the SEC regular season title.
Bryce Brown, Jared Harper and Austin Wiley, Auburn: Auburn, which shared that SEC title with Tennessee, received needed boosts on two fronts this spring. Brown, Harper and Wiley all decided to return for another season after testing the waters, with Wiley and Danjel Purifoy both being cleared after being sidelined last season due to the FBI investigation that rocked college basketball. Wiley and Purifoy will miss the first nine games of the 2018-19 season, but to have those two back in the rotation is big for Bruce Pearl. Auburn did lose leading scorer Mustapha Heron, who transferred to St. John's after withdrawing his name from the draft, but they have the talent needed to account for his departure.
Chris Silva, South Carolina: After sharing SEC Defensive Player of the Year honors with Texas A&M's Robert Williams, Silva tested the NBA draft waters before deciding to return for his senior season. And that's a huge deal for South Carolina, which will have to account for the losses of Frank Booker and Wesley Myers. While his defensive work is what got Silva an individual honor last season, it's important to remember that he averaged 14.3 points per game as a junior.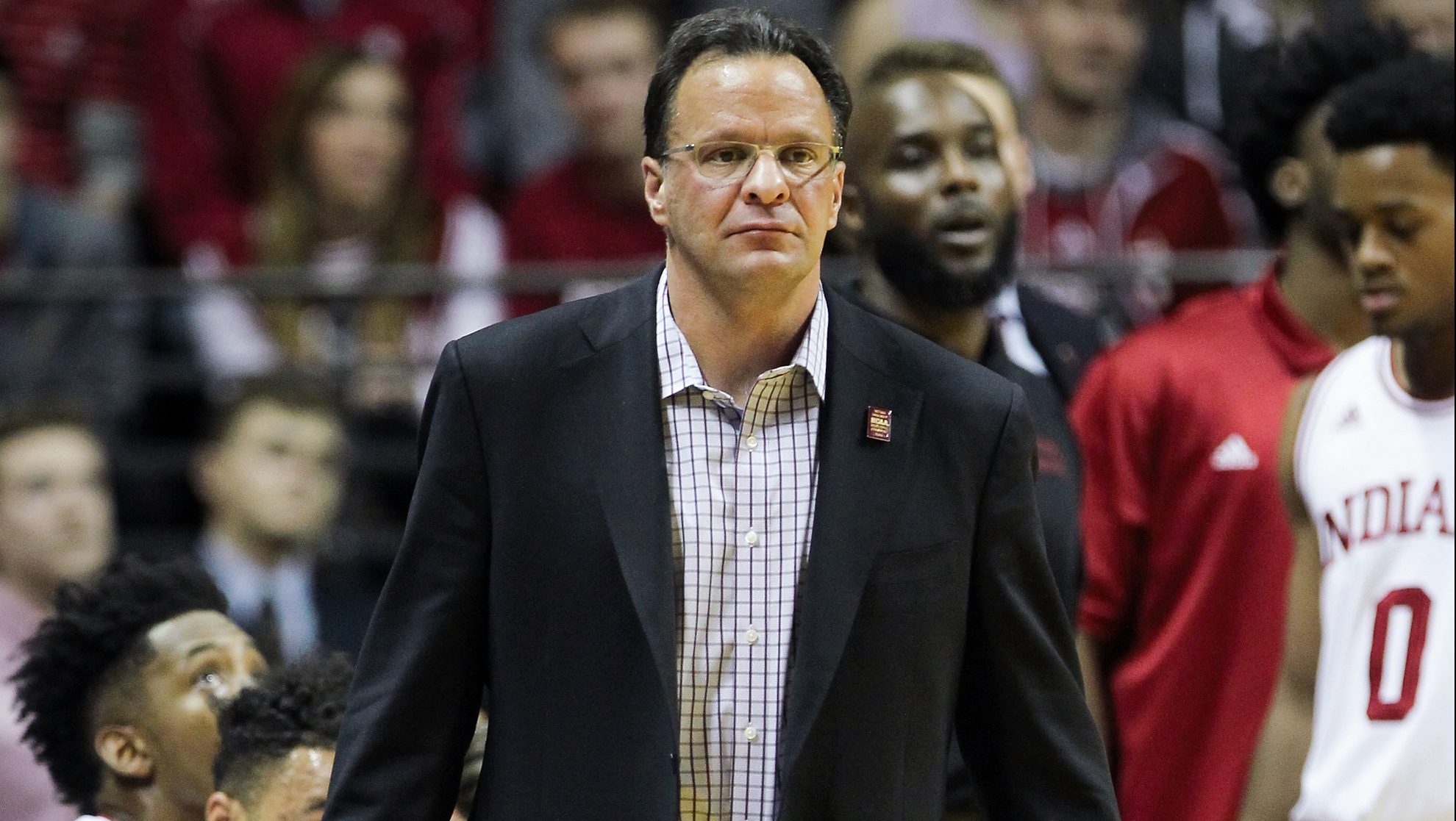 WHO'S COMING?
Immanuel Quickley and E.J. Montgomery, Kentucky: Kentucky's recruiting class was mentioned above and with good reason, as it's considered to be the second-best crop in the country behind Duke. Quickley and Montgomery are key figures, with the former immediately in the mix on the perimeter as Kentucky looks to account for the departures of Shai Gilgeous-Alexander and Hamidou Diallo. As for Montgomery, the 6-foot-10 forward will also see immediate minutes with P.J. Washington being the most noteworthy front court returnee and Nick Richards back as well.
Darius Garland, Vanderbilt: Vanderbilt lost three of its top four scorers from a season ago, but the Commodores should put forth an improved product due to who arrives on campus. Among the newcomers is 6-foot-2 point guard Darius Garland, one of two five-star recruits brought in by Bryce Drew. Garland and sophomore Saben Lee should combine to form a talented and entertaining perimeter duo for the Commodores this season. As for the other five-star prospect, forward Simi Shittu, it remains to be seen how much he'll be able to contribute early on after a torn ACL ended his senior season in late January.
Nazreon Reid and Emmitt Williams, LSU: Will Wade hit the jackpot last spring by landing Tremont Waters, and his second recruiting class at LSU ranks among the nation's best. Wade left the state for two five-star prospects in Reid and Williams, who will be expected to contribute immediately as both Duop Reath and Aaron Epps are out of eligibility. The third five-star prospect in the class in point guard Ja'Vonte Smart, a key recruit in that Wade managed to keep the state's top talent from leaving.
Andrew Nembhard, Florida: With the graduation of Chris Chiozza, Florida had a major hole to fill at point guard even with reserve Michael Okauru still in the fold. Enter Nembhard, a 6-foot-4 Canadian who finished his high school career at Montverde Academy in Florida. Nembhard's size gives Florida a different dimension at the point than it had with Chiozza running the show, and his ability to get guys the ball in spots where they're most effective should result in the freshman working well alongside Jalen Hudson and KeVaughn Allen.
COACHING CHANGES
Tom Crean, Georgia: After a nine-year run that produced two NCAA tournament bids the Mark Fox era came to an end in Athens, with Georgia hiring former Marquette and Indiana head coach Tom Crean to replace him. Crean spent last season working as a color commentator and studio analyst at ESPN, and the hope in Athens is that his accomplishments at prior head coaching stops foreshadow similar success at Georgia. Unfortunately for Crean he won't have either Yante Maten or Juwan Parker to work with as both graduated, but three starters (William Jackson II, Derek Ogbeide and Rayshaun Hammonds) and reserve Tyree Crump are among the returnees.
Kermit Davis, Ole Miss: Ole Miss bid farewell to Andy Kennedy, the program's all-time wins leader, in mid-February as he announced his resignation. Stepping in to replace Kennedy was Kermit Davis, whose successful 16-year run at Middle Tennessee included 332 wins, six regular season conference titles (three Sun Belt, three Conference USA) and three NCAA tournament appearances. The biggest news for Davis this offseason was Terence Davis, Ole Miss' leading scorer each of the last two seasons, deciding to withdraw his name from the NBA draft and return for his senior year.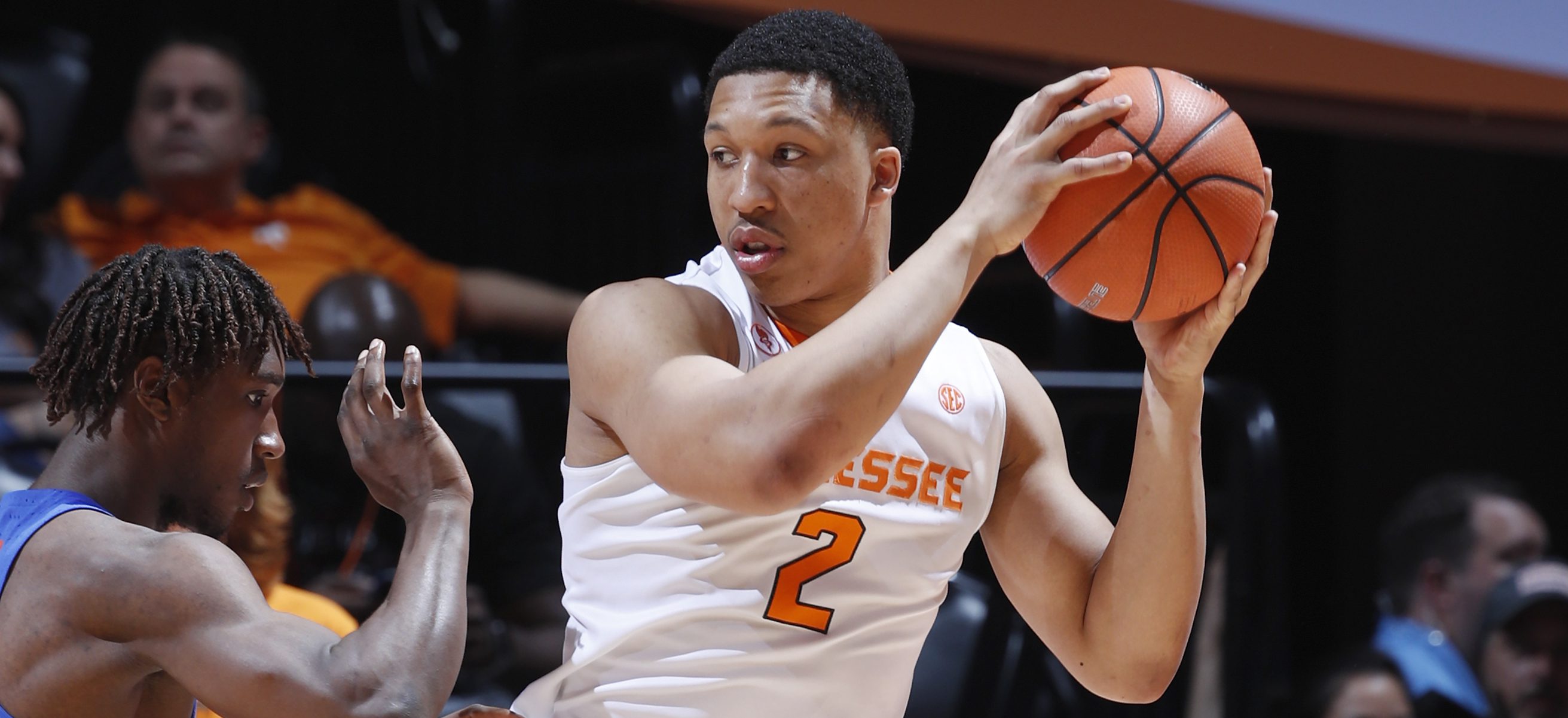 WAY-TOO-EARLY ALL-SEC TEAM
Grant Williams, Tennessee (POY)
Bryce Brown, Auburn
Tremont Waters, LSU
Chris Silva, South Carolina
PJ Washington, Kentucky
WAY-TOO-EARLY POWER RANKINGS
1. Tennessee: A season that began with the Volunteers being picked to finish 13th in the SEC ended with 26 wins, a share of the SEC regular season title and the program's first NCAA tournament appearance in four years. With much of that team back Rick Barnes may have a national contender on his hands, and the disappointing end to last season should motivate this experienced group.
2. Kentucky: The combination of returnees and talented newcomers make the Wildcats a player within the SEC and nationally, as we've come to expect. P.J. Washington and Quade Green will need to take on leadership roles while also competing for minutes alongside the likes of Immanuel Quickley, Keldon Johnson, Tyler Herro and E.J. Montgomery (and likely Ashton Hagans as well). And can Nick Richards take a step forward after struggling with inconsistency last season? Kentucky will need him to.
3. Auburn: From a depth standpoint the Tigers don't have much room for error, especially with the departure of Mustapha Heron. That being said this is a very good rotation to work with, as Danjel Purifoy and Austin Wiley will be back on the court after sitting out the first nine games of the 2018-19 season. Bryce Brown, Jared Harper, Horace Spencer and Anfernee McLemore return, and transfer guards Samir Doughty (VCU) and Jamal Johnson (Memphis) will be eligible after sitting out last season.
4. Mississippi State: The Bulldogs return their top six scorers from a season ago, including guards Quinndary and Nick Weatherspoon and forward Aric Holman, making this Ben Howland's best roster since he arrived in Starkville in 2015. As a result, look for the Bulldogs to be an SEC title contender next season.
5. Florida: While the losses of Chris Chiozza and Egor Koulechov aren't to be overlooked, the return of Jalen Hudson means that the Gators should once again be a tough out in 2018-19. Adding Andrew Nembhard and Keyontae Johnson to the mix will help with the perimeter depth, and Keith Stone and Kevarrius Hayes are back in the front court. The key for Florida: KeVaughn Allen playing with aggression consistently.
6. LSU: After a good first season in Baton Rouge, Will Wade is set up for a more successful run in 2018-19. Of course there's the addition of one of the nation's top recruiting classes, but Tremont Waters' decision to return for his sophomore season is huge for LSU.
7. Alabama: Collin Sexton has moved on, but the Crimson Tide don't lack for promising perimeter talents as Dazon Ingram, Avery Johnson Jr., Herb Jones and John Petty are all back for another season. In the front court Donta Hall and Daniel Giddens are back, with the former being Alabama's leading returning scorer and rebounder.
8. Missouri: The Tigers lose Michael Porter Jr. and an all-SEC performer in Kassius Robertson, but the return of Jontay Porter means that Cuonzo Martin will have one of the SEC's best front courts with Porter, Kevin Puryear and Jeremiah Tilmon being the key figures. On the perimeter the Tigers will need freshmen Javon Pickett and Torrence Watson to hit the ground running, as Jordan Geist is their most productive returnee.
9. Vanderbilt: The Commodores did lose a lot of production from last season, but that senior-led group finished the year with an 11-20 record. There's a renewed sense of optimism due to the recruiting class that Bryce Drew has added, and in sophomore guard Saben Lee he has another young "building block" to work with.
10. Arkansas: Losing Jaylen Barford, Darryl Macon and Anton Beard, three of the top four scorers from a team that won 23 games and reached the NCAA tournament, does hurt. That being said Arkansas does boast one of the SEC's better big men in rising sophomore Daniel Gafford, who made the decision to not even test the NBA draft waters.
11. Texas A&M: The Aggies lost their top three front court contributors, as Robert Williams, Tyler Davis and D.J. Hogg all turned pro. That leaves guards T.J. Starks and Admon Gilder to shoulder much of the load in 2018-19, with transfers Josh Nebo (Saint Francis-PA) and Christian Mekowulu (Tennessee State) joining Isiah Jasey in the front court. Also, Texas A&M will need Jay Jay Chandler and Savion Flagg to take a significant step forward if the team is to exceed this expectation.
12. Ole Miss: Kermit Davis won't be working with a bare cupboard in his first season at Ole Miss. Terence Davis' decision to return for his senior season means that the Rebels welcome back four of the team's top scorers in 2017-18, with guards Devontae Shuler and Breein Tyree and forward Bruce Stevens rounding out that quartet. And the late additions of K.J. Buffen and Blake Hinson improve Ole Miss' talent and depth in the front court.
13. South Carolina: The return of Chris Silva means that the Gamecocks return one of the SEC's best defenders and overall players. But there's still the need to account for the loss of two of the team's top three scorers in Frank Booker and Wesley Myers. Returnees Justin Minaya and Hassani Gravett, and Georgetown transfer Tre Campbell will be among the other key contributors for Frank Martin in 2018-19.
14. Georgia: As noted above three starters are back from last season's team as Tom Crean takes over. But with Yante Maten having graduated, who steps forward as Georgia's top offensive option? They'll likely have to get it done by committee, and in a league that's gotten even better than it was last season that could make for some tough nights in Crean's first season.