The NCAA's deadline for players that are testing the waters came and went at 11:59 p.m. ET on Wednesday night.
These are the programs that took the biggest hits. 
The biggest winners can be found here. 
THE BIGGEST LOSERS
VILLANOVA
The reigning national champions were hit hard by early departures, as four key contributors made the decision to forego their remaining eligibility. Mikal Bridges and Jalen Brunson moving on came as no surprise, as in addition to their work on the court both graduated in May.
But also moving on were Donte DiVincenzo and Omari Spellman, with the former receiving positive reviews after both his 31-point outing in the national title game and two-day run at the NBA Draft Combine. The latter is seen as an intriguing talent who could go in the first round as well. None of the decisions were shockers, and Villanova did fill some holes with a very good recruiting class, but that's a lot of lost production to have to account for heading into next season.
The big question now for the Wildcats is going to be how Jay Wright develops his team moving forward. Eric Paschall and Phil Booth are both fifth-year seniors. Jermaine Samuels is a sophomore that should be ready for a bigger role. The Wildcats have a terrific recruiting class coming in. There is a lot there to like, but for a program that has been a staple in the top five for the last five years, there may be something of a drop coming this season.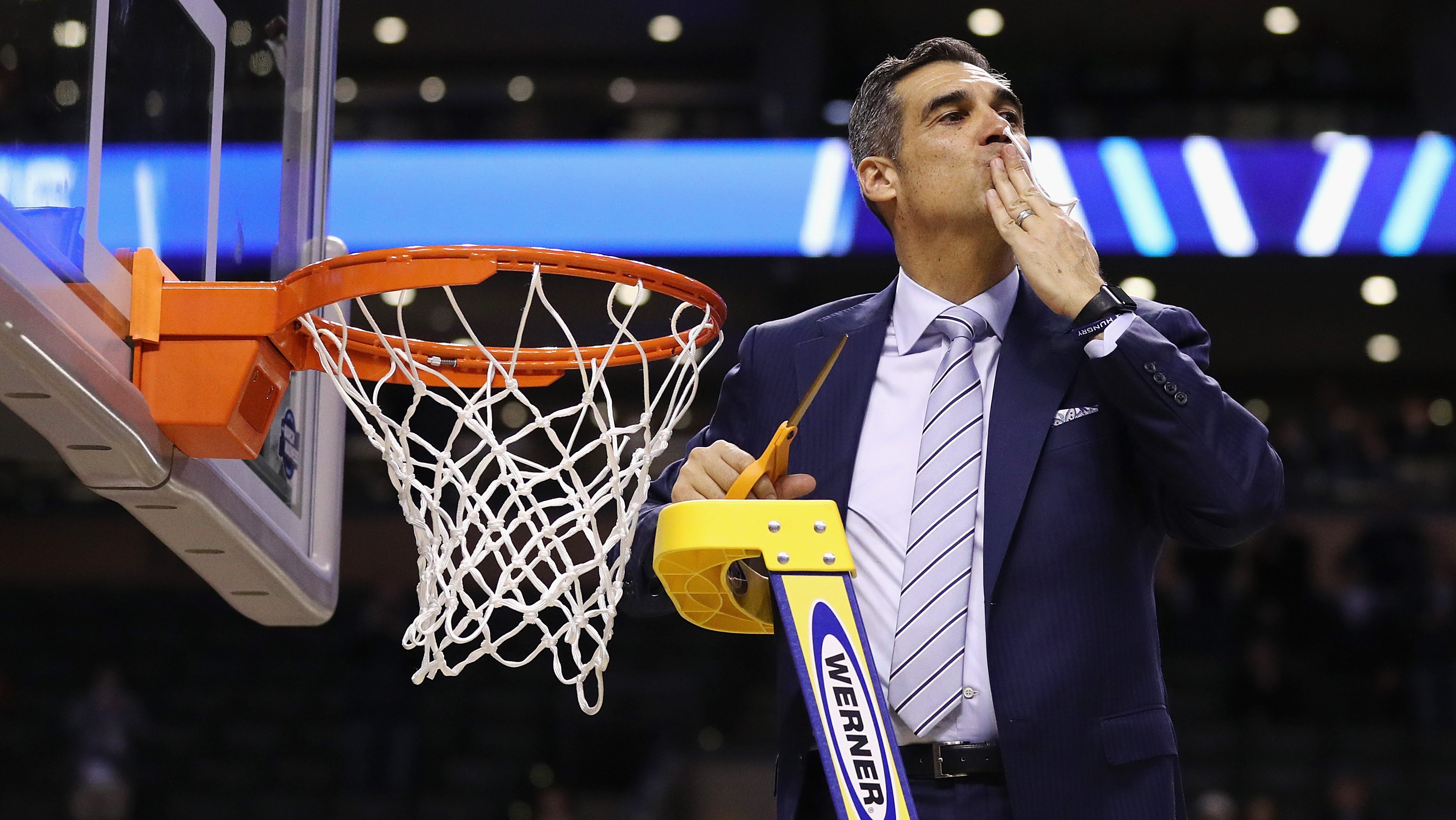 MARYLAND
Heading into the offseason Maryland had the look of a clear Big Ten title contender, even with Justin Jackson's decision to enter the NBA draft. But those chances took a significant hit on withdrawal deadline day, as wing Kevin Huerter made the decision to forego his final two seasons of eligibility.
Losing a player of Huerter's caliber, a versatile offensive playmaker who was also the team's best perimeter defender, is a tough blow for Mark Turgeon's team to absorb. With Anthony Cowan and Darryl Morsell returning and a talented group of freshmen led by Aaron Wiggins joining the perimeter rotation, Maryland won't lack for bodies. But they won't have a perimeter option as versatile as Huerter in the mix, which may drop them down the Big Ten pecking order.
It wasn't all bad news for Maryland, as Bruno Fernando made the decision to return for his sophomore season, but a budding talent in the post doesn't make up for what they lost.
BRIAN BOWEN
It's hard not to feel bad for this kid at this point. He got caught in the FBI's investigation in college basketball corruption and he is now forced to deal with the brunt of the blame for the seedy side of the sport. He wound up at South Carolina after transferring out of Louisville, but Bowen's college career came to an end before it actually started once the NCAA made it clear it would be some time before he was ruled eligible to play.
TEXAS A&M
Losing Robert Williams, an expected first-round pick, isn't a shock considering the fact that there was lottery buzz for him last spring.
But the NBA draft prospects aren't as clear for either D.J. Hogg or Tyler Davis, yet both decided to forego their final season of eligibility and turn pro. In Davis the Aggies lose their most productive interior scoring option, and Hogg was a 6-foot-9 forward who had range well out beyond the three-point line.
Those departures leave Texas A&M rather thin in the post, with Isiah Jasey (3.3 mpg in 15 appearances last season) and Saint Francis (PA) transfer Josh Nebo (12.0 ppg, 8.2 rpg in 2016-17) being the returning big men. And in an SEC that, after making positive strides last season stands to be even better in 2018-19, the lack of front court depth could be a killer for Billy Kennedy's team.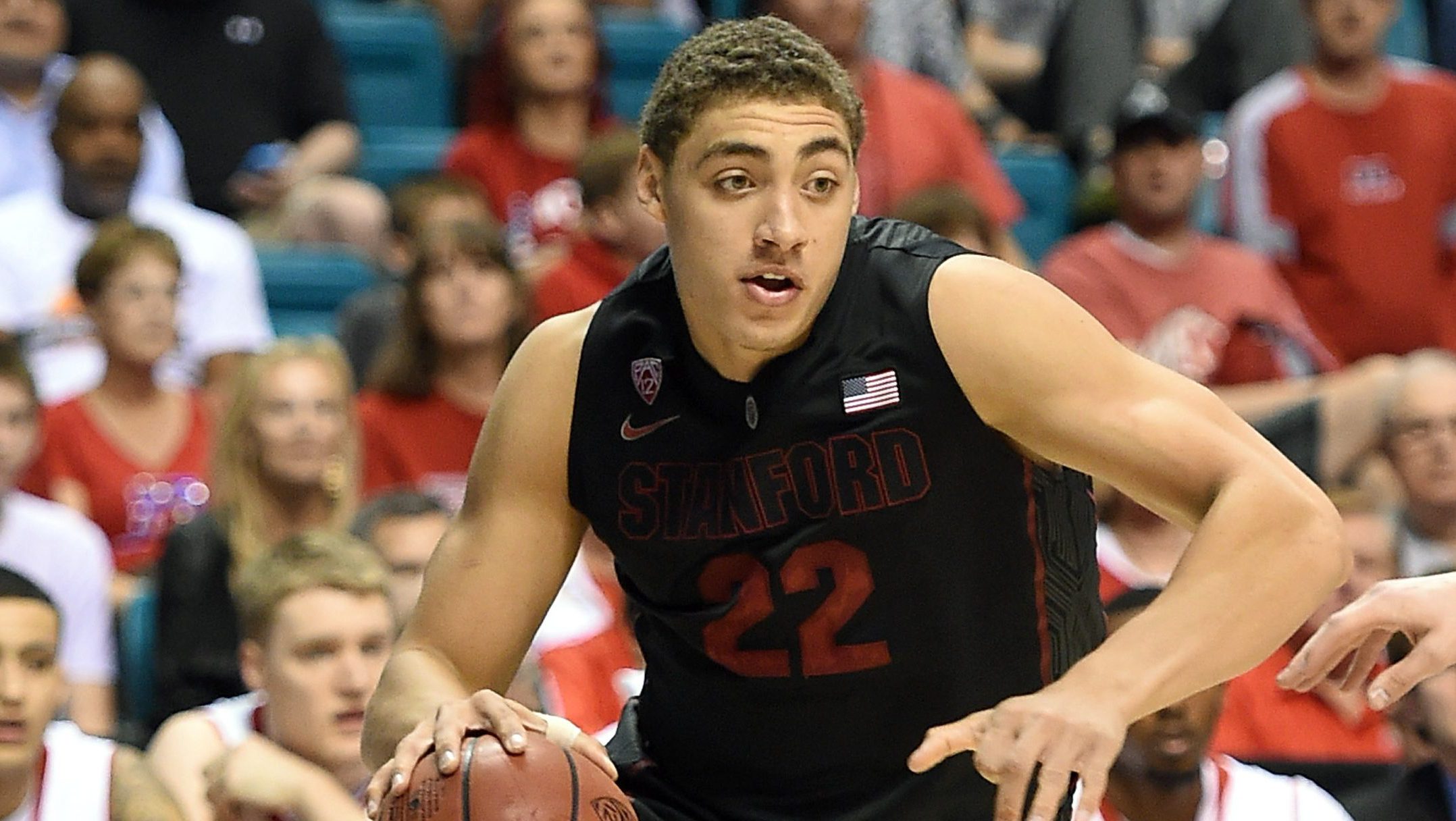 STANFORD
While the Cardinal did not have any players forego their remaining eligibility to turn pro, the program did lose a player who would have been on the short list of preseason candidates for Pac-12 Player of the Year.
Reid Travis, who averaged 19.5 points and 8.7 rebounds per game last season, withdrew his name from the draft but decided to move on from Stanford as a graduate transfer. With Michael Humphrey having exhausted his eligibility, Jerod Haase's front court rotation took a major hit with Travis' decision.
Stanford won't lack for wings next season, with Oscar Da Silva, Kezie Okpala and Kodye Pugh all returning, but the options in the post are limited. Josh Sharma and Trevor Stanback are the returnees inside, with freshmen Lukas Kisunas and Keenan Fitzmorris joining the program to add depth.
WAKE FOREST
It's tough to think of an ACC program hit harder by draft departures this spring than Wake Forest, which lost two of its top three scorers from a season ago in guard Bryant Crawford and center Doral Moore. Crawford led the Demon Deacons in both scoring and assists, averaging 16.9 points and 4.9 assists per game.
As for Moore, he chipped in with 11.1 points per game while also averaging a team-best 9.4 rebounds and 2.0 blocks per game. What makes this all worse for Danny Manning heading into his fifth year at the school is that there were other departures as well, most notably Keyshawn Woods transferring to Ohio State. As a result a lot will be asked of Brandon Childress and a talented recruiting class headlined by Jaylen Hoard.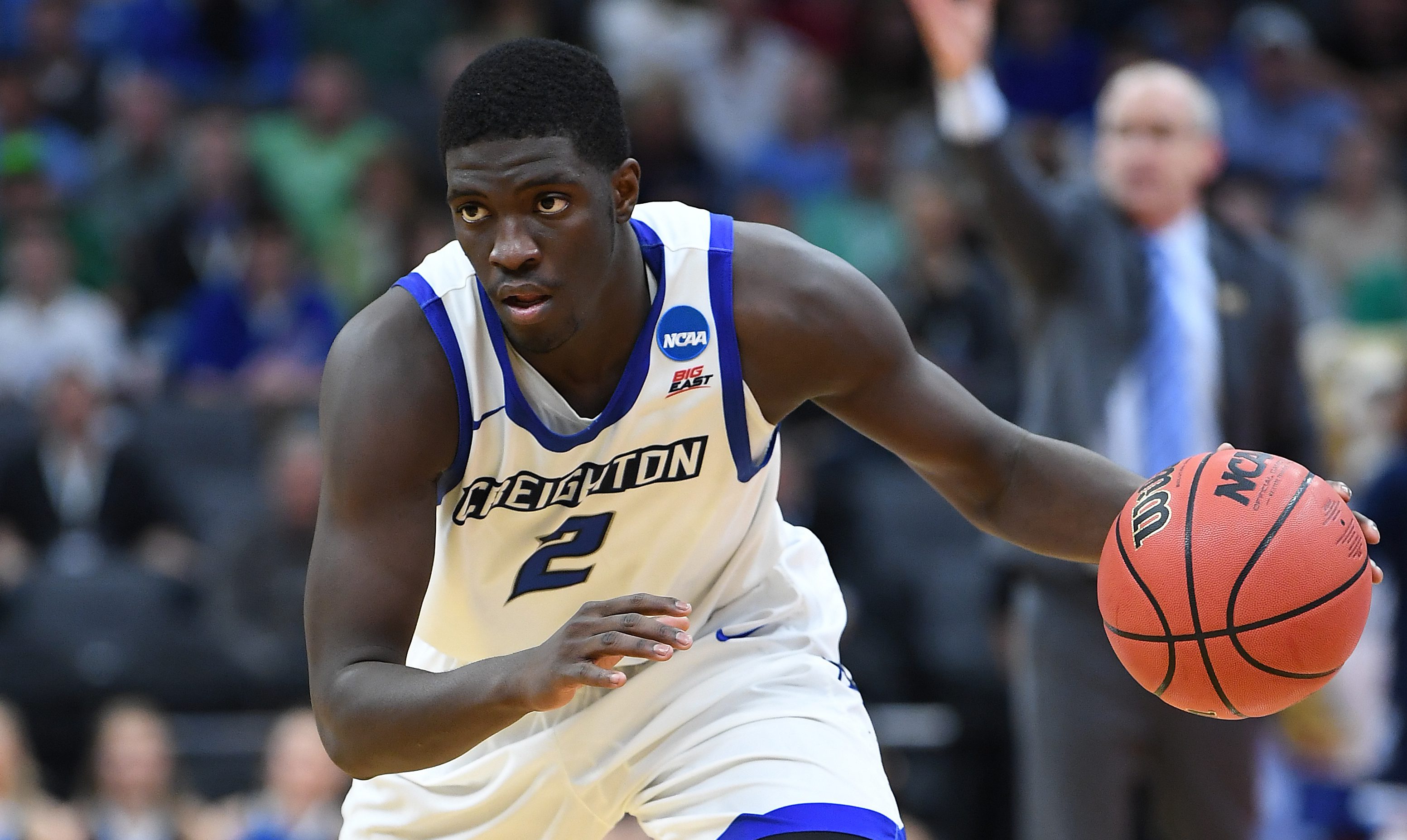 THE DEADLINE WAS NOT GOOD TO THEM
THE BIG EAST
The Big East got crushed by graduation this offseason, as seven of the 13 players that received all-conference votes were seniors. Then Jalen Brunson and Mikal Bridges declared for the draft along with Donte DiVincenzo and Omari Spellman. Creighton's Khyri Thomas is gone. So is Georgetown's Markus Derrickson. The top of the league took such a hit it's hard to picture who out of that group will actually be able to contend with Villanova in a down year for the Wildcats.
WICHITA STATE
The loss of Landry Shamet proved to be even bigger for the Shockers, despite Markis McDuffie making the decision to remove his name from the draft and return. Shamet was one of the best players in the American last season, averaging 14.9 points and 5.2 assists per game while shooting 48.9 percent from the field and 44.2 percent from three.
Losing Shamet was tough enough for the Shockers, as his departure leaves a major question mark at the point guard position. What made it an even tougher blow to absorb were the release of Alex Lomax (he committed to stay in Memphis and play for Penny Hardaway shortly thereafter) from his letter of intent and Austin Reaves' decision to transfer to Oklahoma. With Shamet no longer in the fold, junior college All-American Ricky Torres will need to hit the ground running for Wichita State.
PENN STATE
After winning the Postseason NIT the Nittany Lions entered the offseason with positive momentum, and with many of the key pieces from that team set to return there were expectations of an NCAA tournament in 2019. Unfortunately for Penn State, while other Big Ten programs experienced the joy of having key players return after testing the NBA draft waters talented point guard Tony Carr was "all in" and decided to forego his remaining eligibility.
As noted this isn't a roster that lacks talent, with Lamar Stevens, Mike Watkins and Josh Reaves among the returnees and a good recruiting class joining the ranks as well. But in Carr the Nittany Lions lost a player who led the team in both scoring and assists, and his possession percentage (29.6) ranked second in the Big Ten behind Wisconsin's Ethan Happ. Penn State can still be a tournament team, but the loss of Carr is a big deal for Patrick Chambers.