The NBA Draft's Early Entry Deadline has come and gone, and there are a dozen or so truly impactful decisions that are left to be made.
Just about every elite recruit has decided where they will be playing their college ball next season.
The coaching carousel has come to a close.
The transfer market is slowly winding down.
In other words, by now, we have a pretty good feel for what college basketball is going to look like during the 2018-19 season.
With that in mind, let's take a look at what has happened — and what will happen — in the Big Ten over the next six months.
KEY OFFSEASON STORYLINES
NBA DRAFT DECISIONS: There are still quite a few players that still have stay-or-go decisions that are left to be made. The most significant of the bunch is Maryland wing Kevin Huerter, a potential first-team all-Big Ten player that might be a mid-to-late first round pick in this year's NBA Draft if he opts to leave.
But he's far from the only significant name left on the board. Carsen Edwards has yet to officially decide, and there's a chance that he could be a first-team all-american should he come back for his junior season. Wisconsin's return to relevancy hinges on Ethan Happ's return to campus. Charles Matthews is probably the difference between Michigan being a top 25 team and Michigan having to fight for a bid to the NCAA tournament. Michigan State is still awaiting word on Nick Ward. So much about the conference will be settled out in the coming days.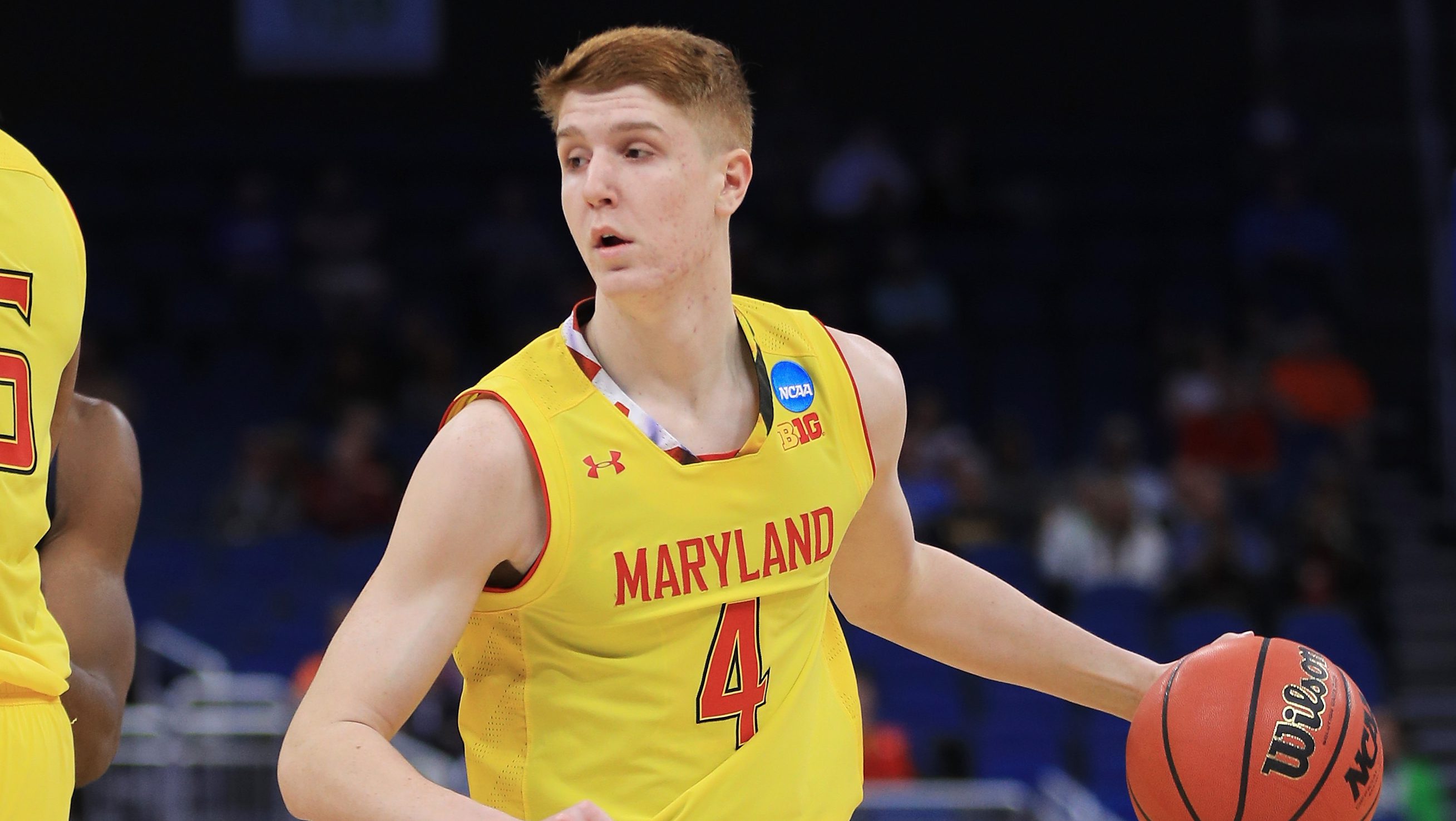 ARE THERE ANY ELITE BIG TEN TEAMS THIS SEASON?: The Big Ten's national title drought in basketball has been well-documented. In the past few years, Michigan and Wisconsin have reached the title game, only to fall short and keep the 18-year titleless streak alive.
This season doesn't look much better for the Big Ten when it comes to the larger national title picture.
Perennial conference favorites like Michigan State, Michigan and Purdue are all expected to be competitive, top-25 caliber teams. Indiana is quickly rising. Maryland has a lot of intriguing pieces that could make them a team to watch. But none of those teams feel like juggernauts, and almost all of them lost significant pieces from last season.
So the big question remains: does the Big Ten have any elite teams this season? We might not know that answer until a few months into the season (Michigan has a habit of being a late-blooming team). For right now, it's not looking good.
THE BIG TEN ADDED A LOT OF INTRIGUING FRESHMEN: Although the immediate outlook for the Big Ten might not feel so cheery for this season, the future looks pretty solid.
Thanks to most of the league's teams recruiting at a solid level this past season, there are a lot of exciting young players entering the Big Ten in 2018-19. Indiana, Illinois, Iowa, Minnesota and Maryland all added local, top-50 caliber players who will be asked to contribute immediately. Michigan State, Ohio State and the Hoosiers are programs who brought in deep recruiting classes filled with top-100 prospects.
And that's not even counting other programs like Purdue, Michigan, Northwestern and Rutgers all adding four-star prospects. It might take a few years to see the payoff from some of these classes. But expect a lot of Big Ten teams to turn to freshmen to produce this season.
NO COACHING CHANGES MEANS UNIQUE STABILITY: After the Big Ten had three new head coaches enter last season (Illinois, Indiana and Ohio State) and two more the year-and-a-half before (Rutgers and Wisconsin) there were no coaching changes among the league's 14 teams this offseason.
That makes for a unique scenario in which the Big Ten won't have to prepare for unfamiliar coaches and styles of play.
While there are a few Big Ten coaches on the hot seat entering this season (most notably, Minnesota's Richard Pitino), there's a stability throughout the league right now when it comes its basketball programs. That could quickly change next season if certain coaches don't make postseason appearances. But not many power conferences in the country keep all of the same coaches from year to year.
WHO'S GONE?
MILES BRIDGES AND JAREN JACKSON JR., Michigan State: Both Bridges and Jackson are expected to be lottery picks in next month's 2018 NBA Draft as the Spartans were prepared to lose both of them before the season.
MORITZ WAGNER, Michigan: The German big man was a breakout player last season as he helped lead the Wolverines to the title game. Michigan is going to miss Wagner's inside-outside ability on both ends of the floor.
JUSTIN JACKSON, Maryland: Never fully recovering from a torn labrum suffered last summer, the 6-foot-8 Jackson only played 11 games last season before shutting it down. This loss certainly stings for the Terps, but they should already be used to playing without Jackson.
KEITA BATES-DIOP, Ohio State: Exploding last season as a redshirt junior, the reigning Big Ten Player of the Year was perhaps the most improved player in the nation last season. The Buckeyes will certainly miss Bates-Diop's unique versatility and scoring prowess.
TONY CARR, Penn State: Just as Penn State looked like they were on the verge of a major breakthrough, Carr, a 6-foot-5 sophomore, opted to go pro. But you can't blame Carr after he became the first player in program history to reach 1,000 points by the end of his sophomore year.
COREY SANDERS, Rutgers: A monster at the end of last season during the Big Ten Tournament, the 6-foot-2 Sanders was one of the Big Ten's most lethal offensive talents. Although Sanders could be reckless and inefficient at times, his undeniable talent helped Rutgers stay competitive against better competition.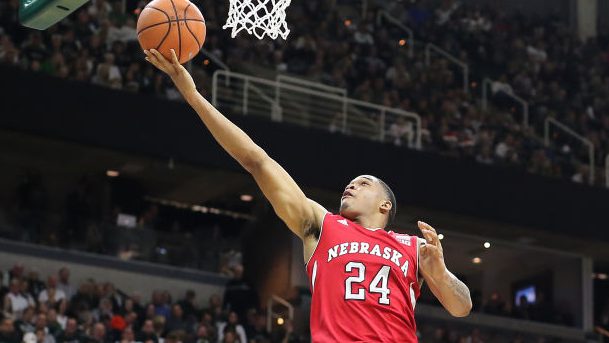 WHO'S BACK?
JAMES PALMER JR. and ISAAC COPELAND JR., Nebraska: Both of Nebraska's top two scorers coming back to school is huge if the Huskers hope to make it back to the NCAA tournament. Palmer was a revelation last season as he emerged into one of the league's best players. Copeland is a former top-30 talent who is starting to show signs of his predicted abilities.
BRUNO FERNANDO, Maryland: The promising big man is returning for his sophomore season after flirting with the 2018 NBA Draft. A major impact player in limited minutes, the 6-foot-10 Fernando could take an additional leap if he learns to stay out of foul trouble. If Fernando plays more minutes, he could be a double-double threat every game.
WHO'S COMING?
ROMEO LANGFORD, Indiana: Langford's decision to stay home and play for the Hoosiers will be one of the major freshman storylines in college basketball this season. A consensus top-10 national prospect, the 6-foot-5 Langford will be asked to score immediately for Indiana.
AYO DOSUNMU, Illinois: Similar to Langford, Dosunmu's choice to stay in the Land of Lincoln was a big coup for head coach Brad Underwood and Illinois. With an ability to score in bunches, or play a bit on the ball, the 6-foot-5 Dosunmu should see immediate minutes for the Illini.
JOE WIESKAMP, Iowa: Another top-50 in-state prospect who is staying home, the 6-foot-6 Wieskamp is one of the most highly-touted Iowa recruits in years. A local legend with over 2,000 career points in high school, the highly-efficient Wieskamp should immediately help the Hawkeyes with his poise and shooting ability.
IGNAS BRAZDEIKIS, Michigan: A late-bloomer who had some five-star rankings, the 6-foot-8 Brazdeikis is a gifted left-handed scorer who can make plays from all three levels. Experienced in international competition with the Canadian national team, Brazdeikis could be the latest John Beilein big man to explode.
DANIEL OTURU, Minnesota: The springy, 6-foot-9 Oturu is expected to earn immediate playing time in the Minnesota frontcourt after showing promising signs on both ends of the floor. Oturu is also coming off of an April shoulder injury that forced him to have surgery, Oturu is expected to be out all summer.
JALEN SMITH, Maryland: A McDonald's All-American big man, the 6-foot-9 native of Baltimore has a chance to be a major impact for the Terps. Although Smith needs to add weight to compete in the Big Ten, he'll be aided by the return of Bruno Fernando for his sophomore season.
EVAN BOUDREAUX, Purdue: One of the country's most sought-after grad transfers, Boudreaux will have two years of eligibility remaining after dominating the Ivy League at Dartmouth. A floor-spacing forward who put up 17.6 points and 9.5 rebounds per game in two years with the Mean Green, Boudreaux should help offset the loss of Vincent Edwards.
RYAN TAYLOR AND A.J. TURNER, Northwestern: The Wildcats brought in a pair of wing scorers who should help the offense quite a bit this season. The 6-foot-7 Turner sat out last season after coming from Boston College, as he provides good size and shooting ability on the wing. Formerly at Evansville, the 6-foot-5 Taylor poured in 21.2 points per game last season while shooting 42 percent from three-point land.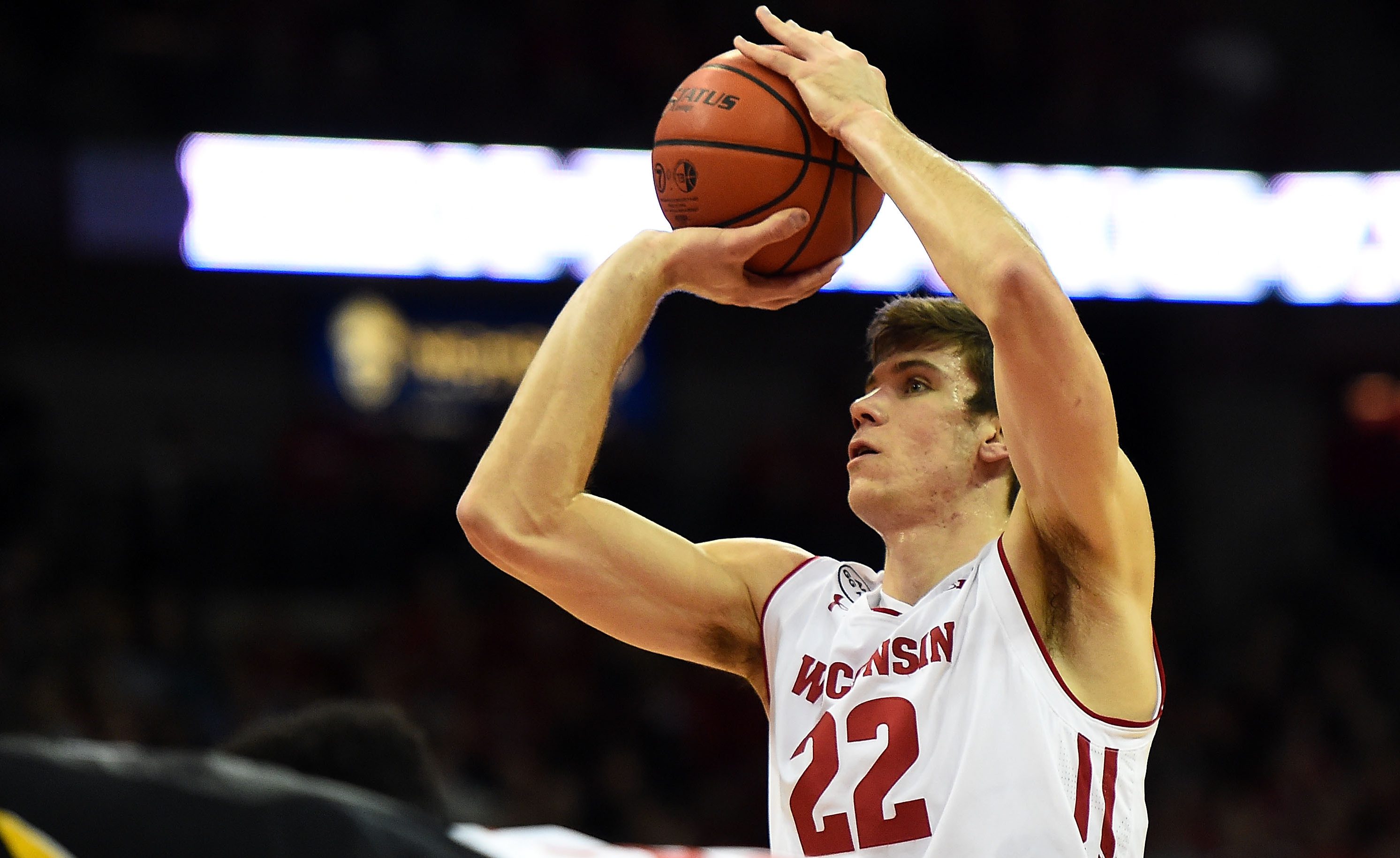 WAY-TOO-EARLY ALL-BIG TEN TEAM
CARSEN EDWARDS, Purdue (POY)
JAMES PALMER JR., Nebraska
ETHAN HAPP, Wisconsin
CHARLES MATTHEWS, Michigan
KEVIN HUERTER, Maryland
WAY-TOO-EARLY POWER RANKINGS
1. MICHIGAN STATE: Although Michigan State fell short of its Final Four aspirations last season, a lot of talent is back for 2018-19. The backcourt of Cassius Winston and Joshua Langford will now be upperclassmen. Bruising big man Nick Ward could also return, giving Michigan State three very experienced double-figure scorers. And head coach Tom Izzo also brought in a deep and talented recruiting class that includes a lot of potential.
2. MARYLAND: If Kevin Huerter returns to school (a major "if" given his NBA Draft combine performance) then the Terps could be a major team to watch for next season. Anthony Cowan is back at point. The frontcourt returns Bruno Fernando while adding Jalen Smith and transfer Schneider Herard. Sophomore guard Darryl Morsell should continue to improve while three four-star prospects (Aaron Wiggins, Eric Ayala and Serrel Smith) have been added on the perimeter. The Terps are balanced and potentially deep.
3. MICHIGAN: The Wolverines have peaked at the right time the past two seasons as the 2018-19 team has plenty to like. If Charles Matthews comes back, then he could emerge as one of the league's best players after he was outstanding during the final month of the season. Isaiah Livers, Zavier Simpson, Jordan Poole and Jon Teske also return after they all earned at least double-figure minutes last season. And Michigan brings in a loaded five-man recruiting class that includes three four-star prospects and a five-star prospect, Brazdeikis, who should help fill the void left by Moe Wagner.
4. INDIANA: Expectations are rising quickly in Bloomington after head coach Archie Miller brought in a loaded recruiting class to go along with an intriguing young roster. Forward Juwan Morgan developed into an all-league player. Others like Justin Smith and Aljami Durham showed promising signs. And the frontcourt should get a healthy De'Ron Davis and redshirt big man Race Thompson. The five-man freshman class could dictate the ceiling of this team. If Langford can handle the immense pressure he'll face, then the Hoosiers should be fine.
5. PURDUE: Losing four starters is going to be tough to replace, but if Carsen Edwards returns, he might be the league's Player of the Year. Around Edwards, the Boilermakers will have to have some solid role guys like Nojel Eastern, Ryan Cline and Matt Haarms step up. Boudreaux should help immediately in the frontcourt as well. Purdue also has some talented four-star freshmen, including in-state guard Eric Hunter, who could contribute.
6. NEBRASKA: During a breakthrough, 22-win season, the Huskers went back to the postseason while building on a foundation for this season. With Palmer, Copeland, point guard Glynn Watson Jr. and Isaiah Roby all returning, this is the year for Nebraska to make a leap into the NCAA tournament. But how will the Huskers handle legitimate expectations? Will Nebraska be able to beat quality competition? They'll be one of the hunted teams in the league this season. Ask Minnesota and Northwestern how that went for them last season.
7. OHIO STATE: Perhaps the biggest surprise in the country last season, head coach Chris Holtmann took a limited rotation and turned them into a top-25 program. Losing Bates-Diop and his production will hurt, but the Buckeyes have some solid returning starters like point guard C.J. Jackson and big man Kaleb Wesson. With a solid recruiting class, and a quality grad transfer in guard Keyshawn Woods (Wake Forest) Ohio State will be a fascinating team.
8. WISCONSIN: One of the youngest teams in the country last season, Wisconsin should see a number of players make a leap this season. If Ethan Happ returns, the Badgers have a go-to player and consistent double-double threat. The development of promising freshman guard Brad Davison will also be something to watch.
9. IOWA: Defense is going to be the major thing to watch with the Hawkeyes. While this roster has been together for multiple seasons, and can really put up points, the Hawkeyes were one of the worst power-conference defenses in the nation last season. If Fran McCaffery's ballclub can get more stops, they have the offensive firepower to compete with most teams in the conference.
10. PENN STATE: The NIT champions were gutted by the early departure of Carr, but the Nittany Lions still have plenty of talent coming back. Penn State will have to replace its backcourt of Carr and senior Shep Garner, but Mike Watkins and Lamar Stevens are a more-than-capable frontcourt. The development of players like Josh Reaves will be key.
11. NORTHWESTERN: After a massively disappointing season, Northwestern is also hoping to bounce back. Losing seniors like Bryant McIntosh and Scottie Lindsey hurts, but the Wildcats get most of the frontcourt back along with two talented wing transfers. Finding stability at point to replace McIntosh might be the key to Northwestern's entire outlook.
12. MINNESOTA: The talent is in place for a Minnesota revival, but a bizarre second-half collapse leaves the Golden Gophers with more questions than answers. Jordan Murphy and Amir Coffey are proven Big Ten players. But the frontcourt needs Oturu to play well and Isaiah Washington needs to be steady at point.
13. ILLINOIS: Last season was difficult for Illinois. And it won't get easier after the early exits of frontcourt starters Leron Black (pro) and Michael Finke (Grand Canyon). Dosunmu's addition certainly helps, but the Illini are a very young team without any proven frontcourt talents. Underwood is known for turnarounds, but he needs more talent on the roster to make that happen.
14. RUTGERS: The loss of point guard Corey Sanders will sting, but head coach Steve Pikiell has some intriguing young pieces to work with — particularly in the backcourt. This will be sophomore Geo Baker's team now, and freshman guards like Montez Mathis and Ron Harper Jr. are also expected to contribute. The frontcourt will be a major question mark.