The NBA Draft's Early Entry Deadline has come and gone, and there are a dozen or so truly impactful decisions that are left to be made.
Just about every elite recruit has decided where they will be playing their college ball next season.
The coaching carousel has come to a close.
The transfer market is slowly winding down.
In other words, by now, we have a pretty good feel for what college basketball is going to look like during the 2018-19 season.
With that in mind, let's take a look at what has happened — and what will happen — in the Big 12 over the next six months.
KEY OFFSEASON STORYLINES
THE KANSAS MACHINE: Bill Self had what many considered his worst Kansas team and what the Kansas coach himself admitted was his unlikeliest Big 12 champions – the Jayhawks won not only their 14th-consecutive conference title but advanced all the way to the Final Four. There's simply little else in this world you can count on more consistently than KU being the best the Big 12 has to offer.
And the Jayhawks may be even better this year. Sure, they lose a sizable chunk of the core that propelled them to San Antonio last season, but one of the reasons the Jayhawks were so vulnerable last year – depth and versatility – is what will make them formidable this year with the best transfer class in the country becoming eligible. Which isn't even to mention another top recruiting haul. Kansas is a machine – something of a mix between a watch and a wrecking ball.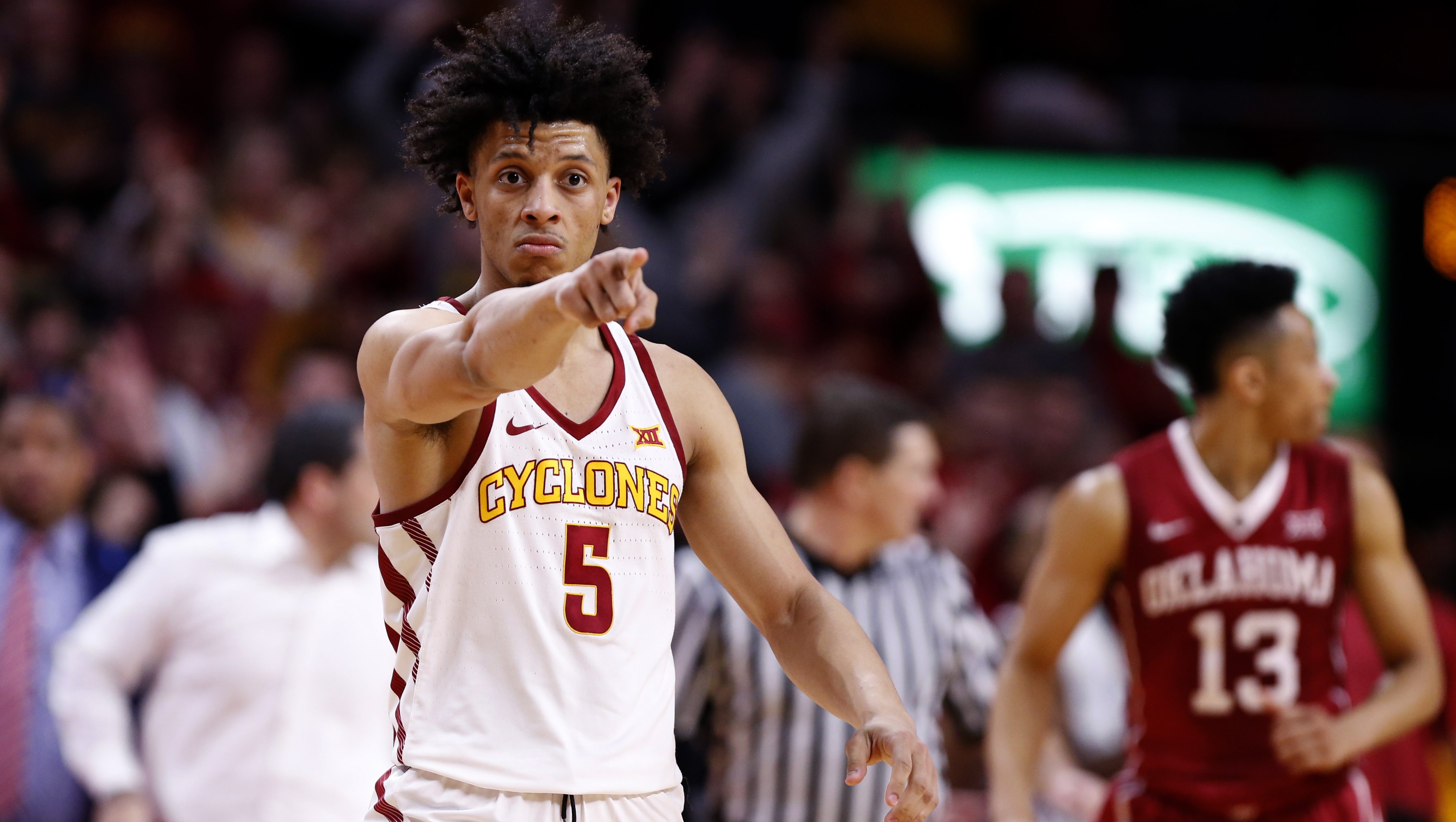 LOOMING DECISIONS: There may be little drama surrounding who is the team to beat heading into the upcoming season, there remains some intrigue as spring turns to summer. Most NBA decisions have been made, but there are some that could swing the balance of power at different spots across the league hierarchy.
The most impactful is probably Udoka Azubuike, the Kansas center who became an integral part of the Jayhawks' four-out offense last year as the man in the middle keeping defenses honest. The Jayhawks will be able to play different ways this season with an expanded roster, but Azubuike is simply a player most teams don't have a counter for – he's a 75.4 percent career shooter from the floor.
Lindell Wigginton's stay-or-go decision could hold the biggest sway over the future for any team in the league. The 6-foot-2 guard exhibited his athleticism and scoring prowess during his freshman season and is now weighing whether to try to be the first Nova Scotia native to make it in the NBA now or wait a year. If he returns, the Cyclones have four starters back and one of the most dynamic scorers in the conference. If he doesn't, Iowa State is going to be relying heavily on newcomers to put points on the board.
West Virginia's success is likely tied to its system, but having Sagaba Konate on the back line swatting away shots sure makes that system a lot better. He'll be back to school next season. Kansas State should return its whole starting, and though Barry Brown hasn't made his return official, it's widely expected.
BRUCE WEBER'S RESURGENCE: On Feb. 25, 2017, Kansas State lost by 30 to an Oklahoma team that would finish ninth in the Big 12. It was the Wildcats' fifth loss in six games and dropped them to 6-10 in the Big 12. Kansas State faithful, already frustrated by back-to-back missed NCAA tournaments and mass player defections, seemed to have had enough. The drumbeat to part with Weber amplified out of Manhattan.
Now just 15 months later, Weber has been to back-to-back NCAA tournaments and should have his entire roster from an Elite Eight team intact in 2018-19. That is one heckuva turnaround. Weber may not ever get the level of admiration that his predecessor, Frank Martin, got in the Octagon of Doom, but the results – I haven't even mentioned that split 2013 regular season Big 12 title – speak for themselves and 2019 could scream the loudest.
WHERE DOES OKLAHOMA GO?: There was probably nothing as fun in the first few weeks and months of the 2017-18 season than Trae Young and Oklahoma. The kid who graduated from Norman North High School was doing the best Steph Curry impersonation the sport has seen since, well, Steph Curry became Steph Curry. Young was, inarguably, a sensation as he bombed away from 30 feet, dished out assists by the bundle and had the Sooners cruising.
Then the bottom fell out. Young still ultimately led the country in scoring and assists while the Sooners made the NCAA tournament, but the freshman phenom languished down the stretch while Oklahoma lost nine of their last 11 games. Now, Young is a likely lottery pick and the Sooners got hit with a one-two punch of transfers by Jordan Shepherd and Kameron McGusty. Lon Kruger is one of the country's best coaches, but things look a little sideways for the Sooners at the moment without a ton of talent on the roster and the stink of last year's finish still in the air.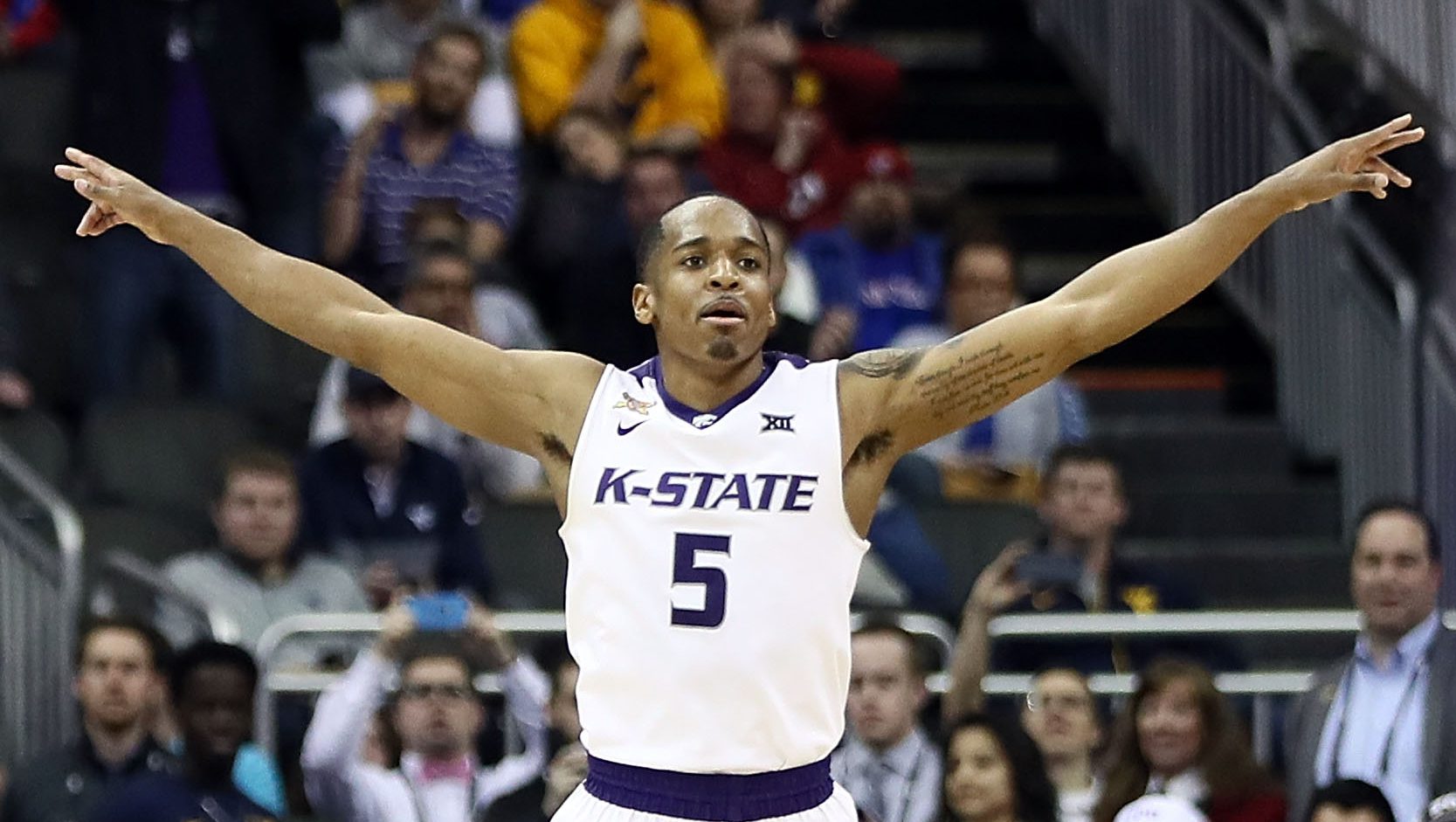 WHO'S GONE?
DEVONTE' GRAHAM, SVI MYKHAILIUK, LAGERALD VICK and MALIK NEWMAN: These are heavy losses for the Jayhawks to sustain – and they're still waiting out Azubuike – but they're uniquely positioned to sustain them like few other teams in the country. It'll be Graham's steadiness and leadership that could be missed most.
KEENAN EVANS and ZHAIRE SMITH, Texas Tech: Evans was maybe one of the more underrated and overlooked players nationally last season as he averaged 17.6 points and carried the offensive load for the defensive-minded Red Raiders – and he did it down the stretch with a broken toe. He could be one of the hardest players in the conference to replace. Smith was the most electric dunker in the Big 12 – and maybe the country. His upside was just too high to keep him in college for another year. He's likely headed for the lottery.
JEVON CARTER and TEDDY ALLEN, West Virginia: Carter's production, specifically on the defensive end, is going to be so hard for the Mountaineers to replicate, but it'll be his presence, his attitude, his aura – he was Press Virginia personified – that make him irreplaceable even for a program that's entered plug-and-play territory. Allen really became WVU's go-get-a-bucket guy down the stretch, and given how much they've struggled to score in the halfcourt in recent years, his decision to transfer stings.
VLADIMIR BRODZIANSKY and KENRICH WILLIAMS, TCU: Brodziansky blossomed into arguably the Big 12's best big man while Williams was a huge part of the Horned Frogs' identity offensively. TCU has a lot coming back, but filling these two roster holes will be difficult.
JO LUAL-ACUIL and MANU LECOMTE, Baylor: Baylor was resurgent in the second half of the season in no small part thanks to this duo.
MO BAMBA and ERIC DAVIS, JR, Texas: Bamba was always destined to be a one-and-done player so Texas was always prepared to bid him farewell this spring and the emergence of Jericho Sims during Bamba's absence due to a toe injury mitigates the damage. The Longhorns are losing a lottery pick, yes, but they've planned for it and have an excellent replacement option. Davis decided to pursue a pro career just a few weeks after he was connected to Christian Dawkins in a Yahoo report.
TRAE YOUNG, KAMERON MCGUSTY AND JORDAN SHEPHERD, Oklahoma: Young was the Sooners last year as the country's leading scorer and assist man – which, depending on your perspective – was either the impetus of the Sooners' late-season swoon or an indictment of his less-than-capable teammates. That supporting cast will get its chance to prove itself – minus McGusty and Shepherd, who elected to transfer out of the program.
JEFFREY CARROLL, Oklahoma State: Carroll was a huge part of Oklahoma State's surprising competitiveness last season, and his consistency will be missed in Mike Boynton's second season.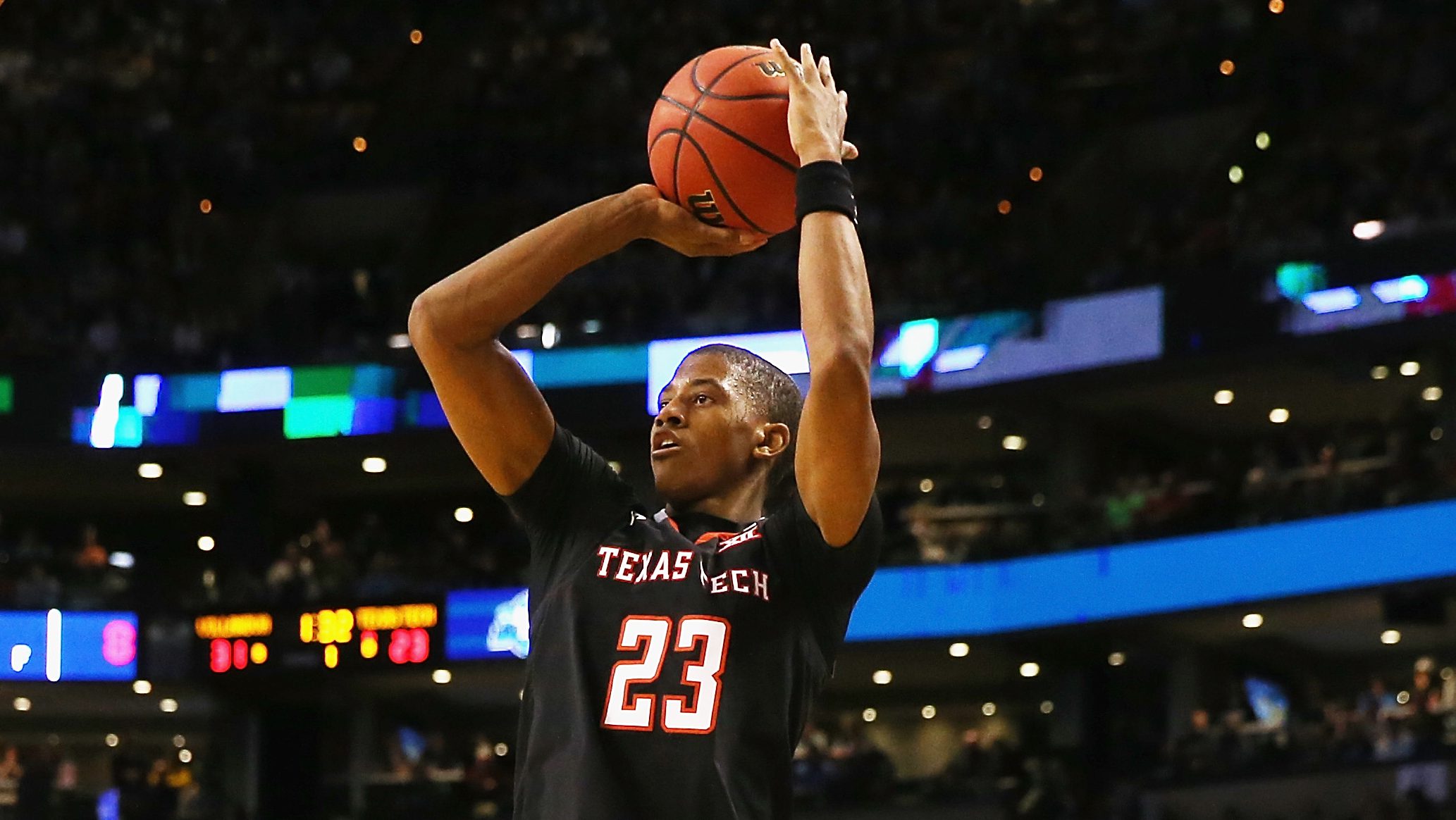 WHO'S BACK?
ESA AHMAD, West Virginia: Ahmad had an uneven season after being ineligible for more than the first half of the year, but his talent and toughness is critical for the Mountaineers.
JARRETT CULVER, Texas Tech: Zhaire Smith's talent and aerial acrobatics made him the Red Raiders' most dynamic and promising freshman, but Culver showed a ton of promise averaging 11.2 points, 4.8 rebounds and 1.8 assists in his rookie campaign.
KANSAS STATE: You could single out Barry Brown or Dean Wade here, but the Wildcats are literally bringing back their whole rotation. A forgiving draw may have helped them to the Elite Eight, but Kansas State has talent, experience and cohesion – quite the triple threat.
ALEX ROBINSON, JAYLEN FISHER, DESMOND BANE and KOUAT NOI, TCU: Jamie Dixon may be losing Brodziansky and Williams, but he returns a solid core and gets Fisher back from injury. The Horned Frogs are going to be a competitive threat to the rest of the league now with Dixon getting things rolling at his alma mater
DYLAN OSETKOWSKI, JERICHO SIMS, KERWIN ROACH, MATT COLEMAN AND ANDREW JONES, Texas: The Longhorns don't exactly have star power on this team – at least apparent star power at the moment – but they've got guys that have got it done at this level. Andrew Jones missed most of last season after being diagnosed with leukemia, but coach Shaka Smart has spoken this offseason about the hope that Jones will be able to suit up in Austin once again this season – which is great news for reasons well beyond basketball.
BRADY MANEK, Oklahoma: Manek certainly wasn't at the talent level of his classmate Trae Young, but the young big man did show flashes that he at least could one day be counted on to contribute in the Big 12. The Sooners will need more than just glimpses this year.
CAMERON LARD and NICK WEILER-BABB, Iowa State: There were times when the 6-foot-9 Lard looked like he was making an assault on the crown of best big man in the Big 12, putting up double-double after double-double while blocking heaps of shots defensively, but his production waned down the stretch as his consistency wilted. Weiler-Babb was a threat to put a triple-double up seemingly every night as a 6-foot-6 point guard until knee tendinitis sidelined him down the stretch.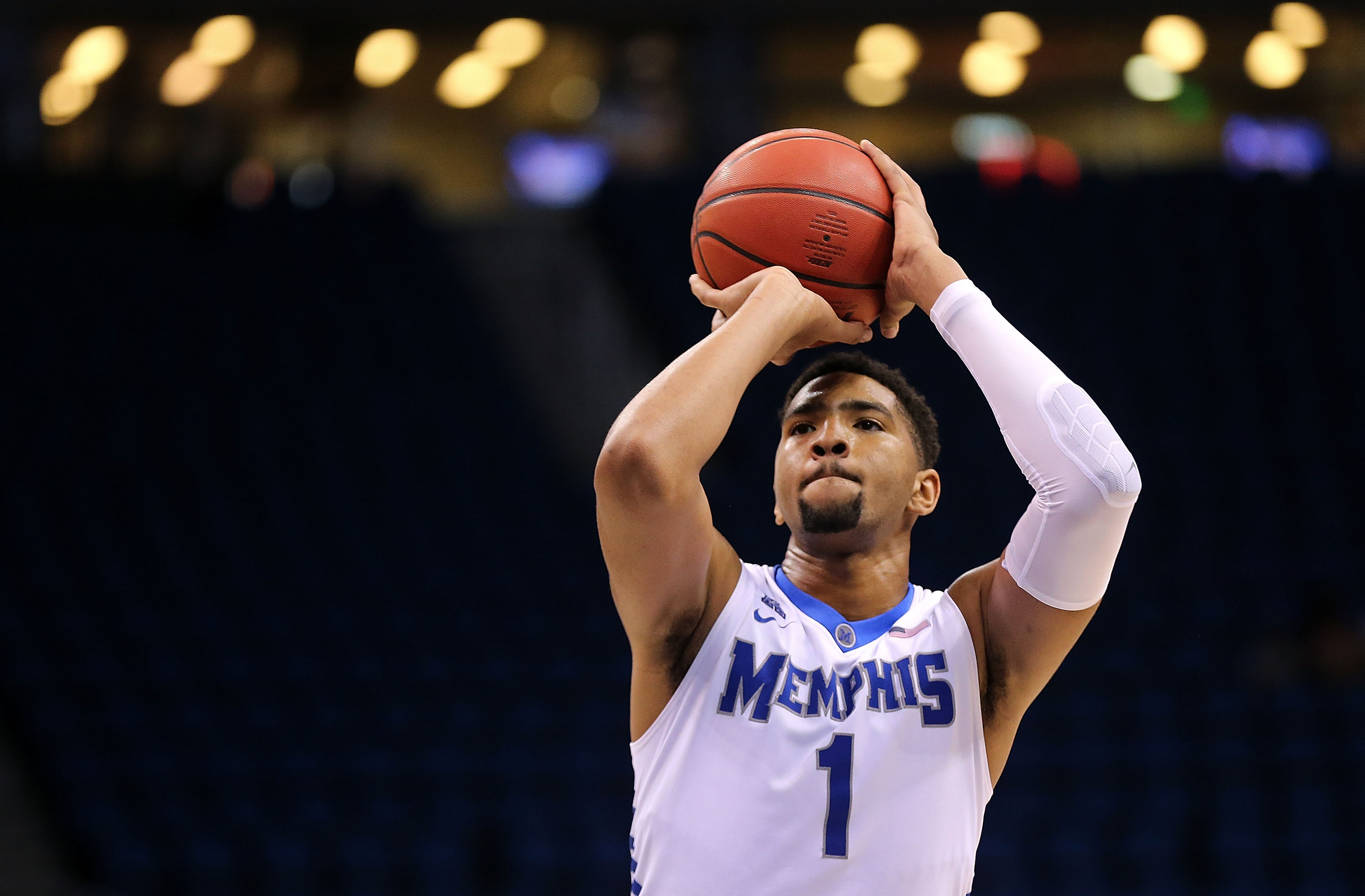 WHO'S COMING?
DEDRIC LAWSON, K.J. LAWSON, CHARLIE MOORE, QUINTIN GRIMES, DEVON DOTSON AND DAVID MCCORMACK, Kansas: So the Jayhawks have three high-level transfers – including one potential conference player of the year – and a top-five recruiting class featuring two five-star and two four-star prospects. That's not reloading – that's switching to a bazooka. Dedric is the headliner, but K.J put up numbers at Memphis and Moore fills a need a point guard. Then there's Grimes and Dotson, two top-20 guards. It's good to be Bill Self.
COURTNEY RAMEY, GERALD LIDDELL, KAMAKA HEPA and ELIJAH MITROU-LONG, Texas: Shaka Smart didn't land any Mo Bamba-level recruits, but he's got a top-10 class with as many as four players capable of being instant-impact contributors. Mitrou-Long, the brother of former Iowa State standout Naz Mitrou-Long, comes to Austin after being a double-digit scorer at Mount St. Mary's.
MICHAEL WEATHERS, Oklahoma State: The 6-foot-2 guard was the MAC freshman of the year after averaging 16.7 points per game at Miami (Ohio).
MARIAL SHAYOK, MICHAEL JACOBSON AND TALEN HORTON-TUCKER, Iowa State: Shayok gives the Cyclones versatility and pedigree (having played in the Elite 8 at Virginia) at the wing while Jacobson could be the floor-spacer in the frontcourt Iowa State lacked last year. The ultra-versatile Horton-Tucker is a top-50 prospect who headlines one of the most promising recruiting classes ever assembled in Ames.
MATT MOONEY, TARIQ OWENS AND KHAVON MOORE, Texas Tech: Mooney averaged 18.7 points per game last season at South Dakota before becoming one of the most coveted graduate transfers on the market. The 6-foot-8 Moore is a borderline top-50 recruit that Chris Beard will be looking to get production from.
MARIO KEGLER AND MAKAI MASON, Baylor: If Baylor is going to get back to the NCAA tournament for the fifth time in six years, these two transfers will have to play major parts.
COACHING CHANGES
NONE: With seven teams in the NCAA tournament and two top-two NIT seeds in 2017-18, the Big 12 had one of its most successful seasons. That made for a quiet silly season, with all 10 coaches staying put and there really being minimal pressure on nearly all 10 of them this year.
WAY-TOO-EARLY ALL-BIG 12 TEAM
Dedric LAWSON, Kansas (POY)
BARRY BROWN, Kansas State
NICK WEILER-BABB, Iowa State
DEAN WADE, Kansas State
UDOKA AZUBUIKE*, Kansas
WAY-TOO-EARLY POWER RANKINGS
1. KANSAS: The Jayhawks are looking for 15 years of supremacy in the Big 12. It's one of the most amazing accomplishments in the modern era of college hoops.
2. KANSAS STATE: With essentially the whole rotation returning from last year's Elite Eight team, the Wildcats look to be the strongest contender to their in-state rivals.
3. TCU: The Horned Frogs used to be the laughing stock of the Big 12. Under Jamie Dixon, they have the look of perennial contender.
4. WEST VIRGINIA: The Mountaineers are still going to embrace Bob Huggins' gruff and tough personality with their Press Virginia style, but losing Jevon Carter is a huge blow to that identity.
5. TEXAS: If Shaka Smart can't keep the Longhorns in the upper half of the Big 12, there may be some questions in Austin about his long-term viability there. With this roster, though, Texas should be able to accomplish that feat.
6. TEXAS TECH: Keenan Evans is irreplaceable and Zhaire Smith is unmatchable, but the Red Raiders look to have a persona about them under Chris Beard. There's also certainly no dearth of talent.
7. IOWA STATE: Lindell Wigginton's decision to return to Ames or stay in the draft is a huge fork in the road for the Cyclones. If he stays, he's the high-volume scorer everything revolves around. Should he leave, the Cyclones have a lot of interesting pieces but no proven star power and a lot of new faces.
8. BAYLOR: Scott Drew is seemingly at his best when the least is expected of his Bears, so this could be a significant under-slotting, but Baylor will be quite reliant on players that are at some level unknown at this level.
9. OKLAHOMA STATE: Mike Boynton's team exceedingly overachieved in Year 1 of his tenure, but some early departures and an uninspiring recruiting class means they probably slip in Year 2.
10. OKLAHOMA: Trae Young was the Sooners last year, and his teammates often looked unable to keep up. With no Young and no big-time replacements, it could be a long season for the Sooners.