The NBA Draft's Early Entry Deadline has come and gone, and there are a dozen or so truly impactful decisions that are left to be made.
Just about every elite recruit has decided where they will be playing their college ball next season.
The coaching carousel has come to a close.
The transfer market is slowly winding down.
In other words, by now, we have a pretty good feel for what college basketball is going to look like during the 2018-19 season.
With that in mind, let's take a look at what has happened — and what will happen — in the Big East over the next six months.
KEY OFFSEASON STORYLINES
REMAINING DECISIONS: Most of the decisions have been made and have been for some time, but there are a number of outstanding calls to be made by some underclassmen mulling a pro future or a return to school. Some are big enough to factor in significantly on what 2018-19 looks like in the Big East.
With Donte Divincenzo likely gone, Omari Spellman's stay-or-go quandry is probably the biggest among them, not just because the 6-foot-9 center averaged 10.9 points, 8 rebounds and 1.5 blocks per game, but because the defending national champs are already getting hit hard by early entries. Spellman returning could be an important anchor as Villanova looks to bridge eras. He's the connecting piece for this Villanova program.
Spellman isn't the only one waiting out the NBA's May 30 deadline, however, as St. John's guard Shamorie Ponds, DePaul wing Max Strus and Georgetown center Jessie Govan remain testing the waters as major pieces to both their respective teams should they elect to return to campus.
HOW DOES VILLANOVA RELOAD?: Villanova is slated to lose at least two (potentially three) starters, one of whom was the national player of the year and another a likely lottery pick, plus the guy that scored 31 points off the bench in the national title game. That's enough for most programs to hit the reset button without shame – two titles in three years is pretty good, after all. Villanova, though? Not Villanova.
If Spellman returns, he'll be joined by two other national-title game starters in Phil Booth and Eric Paschall, back for the Wildcats along with a highly-regarded recruiting class highlighted by five-star guard Jahvon Quinerly and sniper Cole Swider. Villanova might not start the season as high as we initially tabbed them (No. 2) with DiVencenzo expected to stay in the draft, but they're still going to have plenty of talent – and experience – on the roster.
HOMECOMINGS GONE AWRY: The homecoming for Chris Mullin to his alma mater St. John's hasn't gone exactly according to plan. The Red Storm have posted three-straight losing seasons and are 12-42 in Big East play. There have been signs of life, namely wins over Duke and Villanova last year, but the big picture results just haven't been the improvement that was envisioned when Mullin returned to Queens in 2015. Given his legend status, Mullin has some leeway in which to operate, but the production is going to have to have to show some upward trajectory.
Dave Leitao's second stint at DePaul has been an uninspiring one. Leitao, who left DePaul for Virginia before returning in 2015, has posted three-straight losing seasons in which getting to 11 wins last year actually signified an improvement. The team was young a year ago, but the talent level doesn't suggest the Blue Demons are going to rocket up the Big East standings.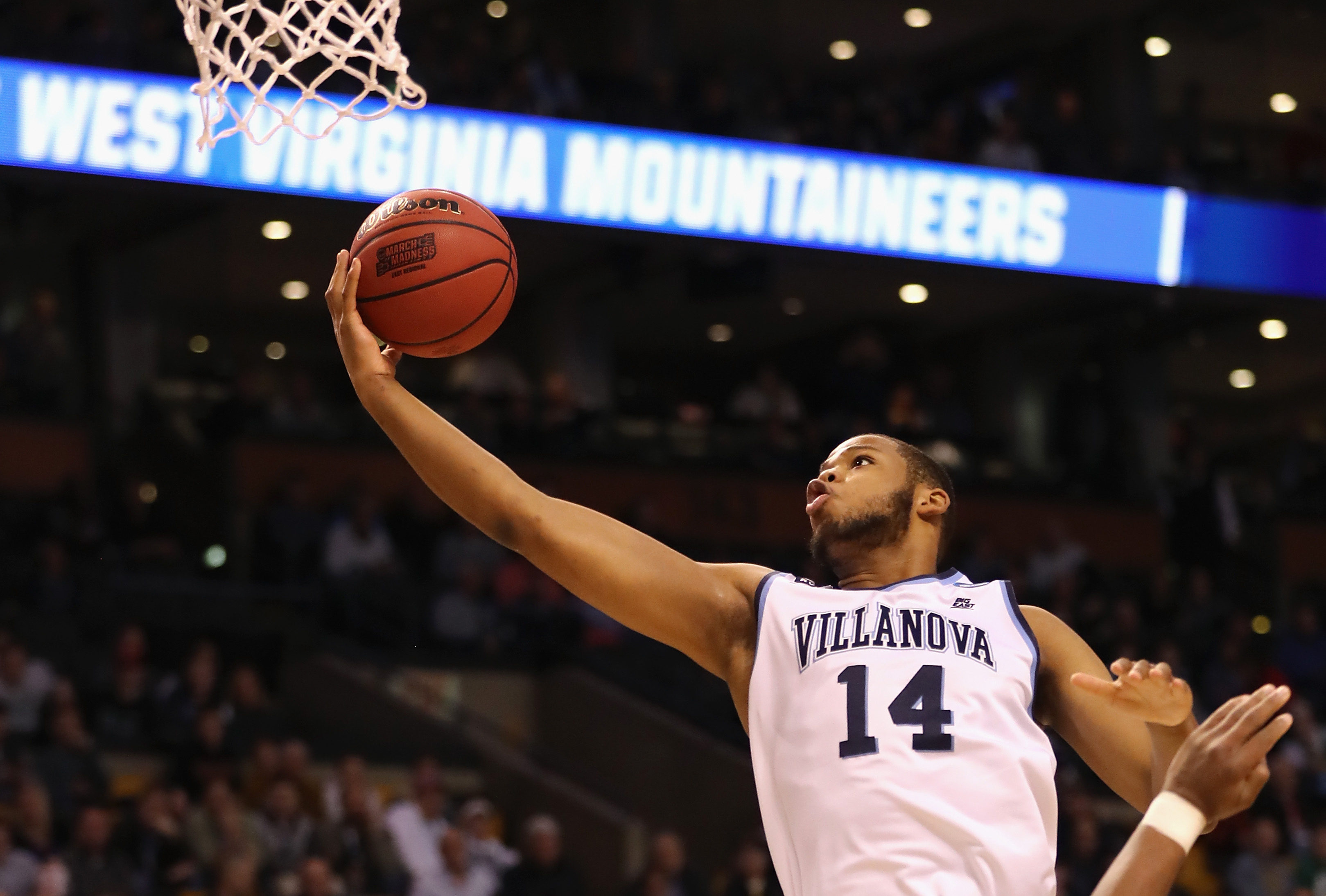 WHO'S GONE?
JALEN BRUNSON, MIKAL BRIDGES and DONTE DIVENCENZO, Villanova: After winning its second national title in three years, Villanova was prepared to lose Brunson and Bridges, but DiVencenzo's expected decision to stay in the draft wasn't as predictable. Those are three huge pieces for the Wildcats, who are still awaiting the draft decision of Omari Spellman. Jay Wright may have things rolling in Philly, but that's a massive trio – or potentially quartet – to lose and not miss too many steps.
MARCUS FOSTER and KHYRI THOMAS, Creighton: Marcus Foster was the better-known half of Creighton's dynamic duo, but Thomas was just as important to the Bluejays success. The 6-foot-3 junior elected to forego his final season of eligibility after averaging 15.1 points, 4.4 rebounds and 2.8 assists while becoming a lock-down defender. His departure makes is a significant blow to the Bluejays.
SETON HALL'S SENIORS: Angel Delgado, Khadeen Carrington, Desi Rodriguez and Ishmael Sanogo were the core of a Seton Hall team that was the best we've seen from Kevin Willard to date.
ANDREW ROWSEY, Marquette: The 5-foot-9 dynamo was one of the most entertaining scorers in the conference last season.
KAISER GATES, Xavier: The Musketeers were hit hard this offseason. Trevon Bluiett, J.P. Macura and Chris Mack are all gone. But they also lose Gates, a junior who averaged 7.2 points and 4.6 rebounds per game who was expected to play a much bigger role this season.
MARCUS DERRICKSON, Georgetown: The Hoyas' 6-foot-7 forward elected to go pro following a junior season in which he averaged 15.9 points and 8.1 rebounds per game.
KASSOUM YAKWE, St. John's: After a promising freshman season, Yakwe's production dipped in each of the last two years before he decided to transfer to UConn this offseason.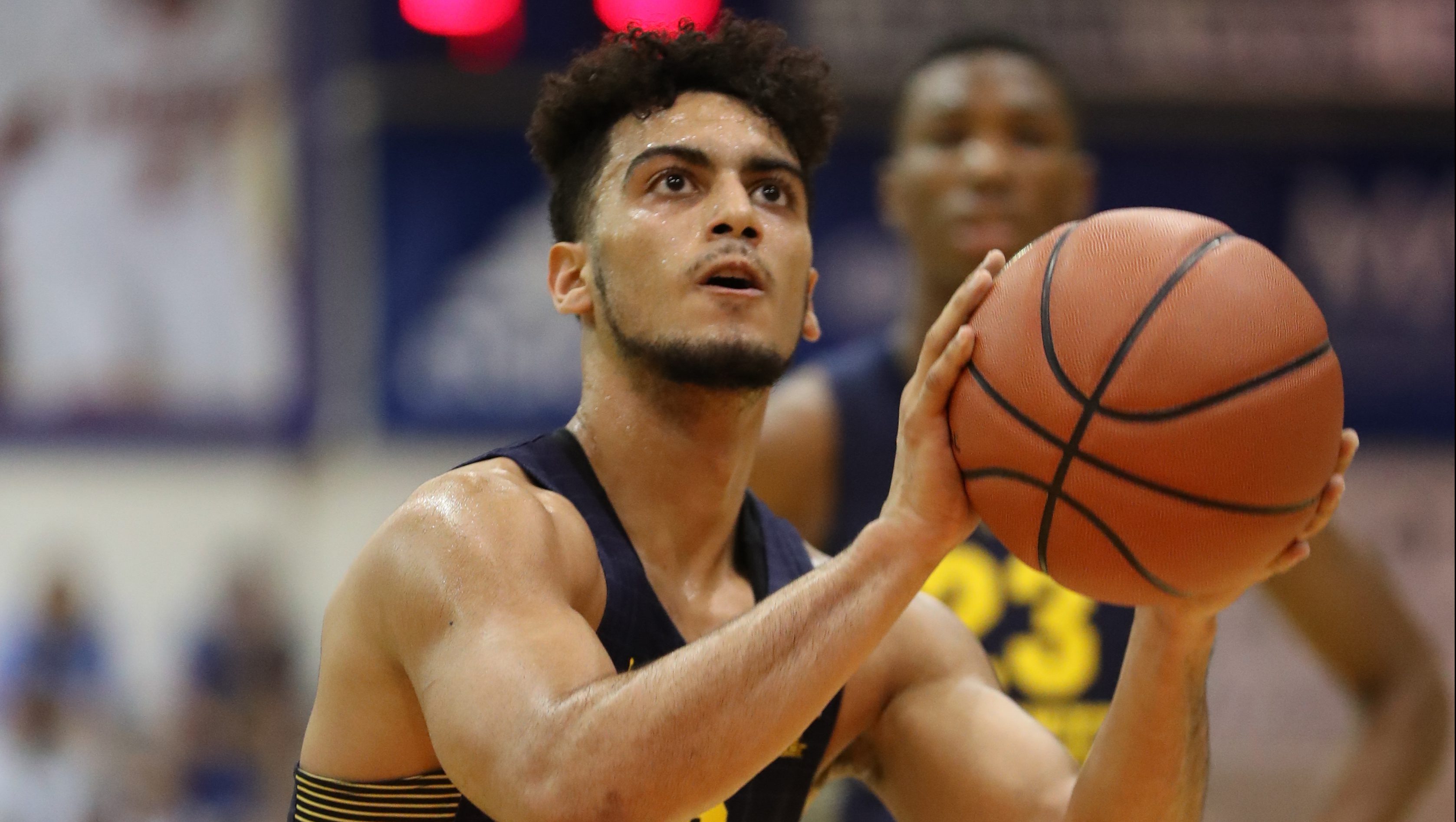 WHO'S BACK?
MARKUS HOWARD, Marquette: A second-team all-Big East selection, Howard returns to Milwaukee for his junior season as a potential player of the year in the conference. He put up 20.4 points per game on 46.4 percent shooting from the floor and 40.4 percent from 3-point range
KAMAR BALDWIN, Butler: The Bulldogs guard will carry a heavy load this season, but after averaging 15.7 points per game as a sophomore, he's proven he can fill it up with the best of them in the conference.
MITCHELL BALLOCK, Creighton: After having a reserve role as a freshman, Ballock figures to move into a much more significant spot for a new-look Bluejays team. He averaged just 7.3 points per game, but the 22 points he put on UCLA in November suggests he could be a big-time scorer.
MYLES POWELL, Seton Hall: The 6-foot-2 guard is coming off a sophomore season in which he averaged 15.5. He'll be asked to do even more this season with Desi Rodriguez and Angel Delgado no longer on the roster. If he can be a little more efficient, he's looking like a potential all-conference performer.
ALPHA DIALLO and EMMITT HOLT, Providence: Diallo had a breakout sophomore campaign in which he went from a five-point scorer to a 13-point scorer. He shot 46.6 percent from the floor and also grabbed 6.6 rebounds per game. Holt, meanwhile, missed the 2017-18 season due to injury. He averaged 12.5 points as a sophomore after transferring from Indiana.
WHO'S COMING?
JAHVON QUINERLY, COLE SWIDER and BRANDON SLATE, Villanova: The Wildcats may have suffered some significant losses to the pro ranks, but they'll benefit from a highly-regarded group of incoming freshman. Quinerly is the headliner as a top-30 prospect Jay Wright undoubtedly looks at as the future of the point guard position for his program. Swider and Slate are both top-50 prospects with big futures ahead of them.
DAVID DUKE and A.J. REEVES, Providence: Ed Cooley has taken the Friars to five-straight NCAA tournaments and looks to have the talent to keep Providence viable in the top half of the Big East for the foreseeable future with Duke and Reeves, a pair of top-50 guards, coming into the program.
JAMES AKINJO, Georgetown: Previously a UConn pledge, Akinjo flipped to Patrick Ewing and the Hoyas after Kevin Ollie's ouster. He gives Georgetown the gem of a solid four-man recruiting class
KYLE CASTLIN, Xavier: The Columbia graduate transfer averaged 10.5 points whiles hooting 49.6 percent from the field and 34.9 percent from distance. He gives Travis Steele talent and experience when both will be paramount in his first season at the helm in Cincinnati.
JOSEPH CHARTOUNY, Marquette: The 6-foot-3 guard averaged double figures in scoring in each of his three seasons with Fordham before deciding to grad transfer to the Golden Eagles.
QUINCY MCKNIGHT, Seton Hall

: The Sacred Heart transfer sat out last season as a transfer, but he provides the Pirates with firepower. He averaged 18.9 points as a sophomore.
COACHING CHANGES
TRAVIS STEELE, Xavier: When Chris Mack left his alma mater to take the reins at Louisville, Steele was the natural successor. He was initially hired at X by Sean Miller and then spent nine years on Mack's staff, going to NCAA tournaments and making a name for himself as one of the country's top recruiters. Xavier has turned into a Midwestern power in no small part because it's made smart hiring decisions, and Steele looks to be cut from the same cloth that made Miller and Mack prolific winners.
WAY-TOO-EARLY ALL-BIG EAST TEAM
MARKUS HOWARD, Marquette (POY)
SHAMORIE PONDS*, St. John's
OMARI SPELLMAN*, Villanova
JESSIE GOVAN*, Georgetown
MYLES POWELL, Seton Hall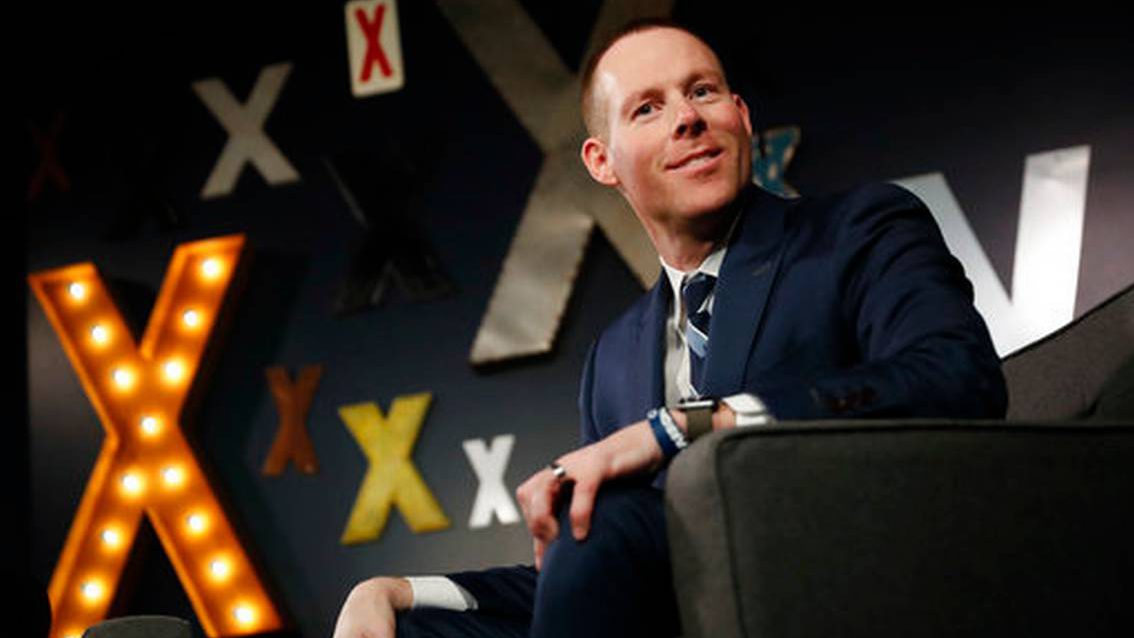 WAY-TOO-EARLY POWER RANKINGS
1. VILLANOVA: The losses the Wildcats sustained were more than just significant, but the talent and culture remains intact in Philadelphia. Omari Spellman's decision looms large, but a strong recruiting class – plus Jay Wright – keeps 'Nova on top.
2. XAVIER: Another bet on culture, Xavier is another program that lost a ton, but by keeping some level of continuity by promoting Travis Steele, the Musketeers may not slip as far as you'd normally expect considering their losses. Steele has his work cut out for him, but the pieces are there to be competitive.
3. PROVIDENCE: Kyron Cartwright and Rodney Bullock are two huge names to lose, but Alpha Diallo and Emmitt Holt should be enough to carry the offensive load.
4. CREIGHTON: Greg McDermott reinvented his program the last few years, going from being among the country's slowest-paced teams to one of the quickest. WIth the losses of Marcus Foster and Khyri Thomas, this will likely be the third chapter of his time in Omaha following this back-to-back NCAA tournaments and the Dougie McBuckets era before that.
5. SETON HALL: The Pirates will hang their hats on getting a lot of production from Myles Powell and Quincy McKnight to overcome the losses of Angel Delgado, Khadeen Carrington and Desi Rodriguez.
6. GEORGETOWN: Jessie Govan's decision to stay or go will have a big impact on the Hoyas' future, but Patrick Ewing's return to to D.C. looks to be headed in the right direction.
7. BUTLER: How Kamar Baldwin goes, the Bulldogs are likely to follow. He's going to have a ton of offensive responsibility if Butler is going to get back to the NCAA tournament in LaVall Jordan's second season.
8. MARQUETTE: The Golden Eagles are 1-for-4 in NCAA tournament seasons under Steve Wojciechowski, and his fifth season looks to be an uphill battle to improve that percentage.
9. ST. JOHN'S: If Shamorie Ponds returns, it's not hard to see the Red Storm outperforming this prediction. If he doesn't, it could be another difficult year for Mullin and Co.
10. DEPAUL: The Blue Demons have three-straight losing seasons in Dave Leitao's second go-round, and it looks as though a fourth is likely.