The NBA Draft's Early Entry Deadline has come and gone, and there are a dozen or so truly impactful decisions that are left to be made.
Just about every elite recruit has decided where they will be playing their college ball next season.
The coaching carousel has come to a close.
The transfer market is slowly winding down.
In other words, by now, we have a pretty good feel for what college basketball is going to look like during the 2018-19 season.
With that in mind, let's take a look at what has happened — and what will happen — in the ACC over the next six months.
KEY OFFSEASON STORYLINES
HOW WILL THESE DUKE FRESHMEN FIT TOGETHER?: To me, this is probably the most important storyline of college basketball's offseason that does not involve the FBI or an NBA draft decision. On paper, this Duke team is going to be as talented as any team that we've seen in college basketball in recent memory. They have three of the consensus top five prospects — including the top two — coming into the program as well as the top point guard in the class. Those players they are adding (R.J. Barrett, Cam Reddish, Zion Williamson, Tre Jones, Joey Baker) combined with some of the pieces already on the roster (Javin DeLaurier, Alex O'Connell) give the Blue Devils a roster that looks an awful lot like some of the NBA teams that are thriving in these playoffs. They finally have a steady point guard to replace Tyus Jones, and they surround him with big wings that are skilled and multi-positional defenders.
Put another way, this Duke team is built in a mold that is more similar to the Boston Celtics, the Houston Rockets and the Golden State Warriors that anyone has been willing to mention. Hell, you can connect a lot of dots between the way that Villanova has been built in recent years and the way that Duke can, in theory, play this season.
That does not, however, mean that this experiment is going to work. For starters, the tie that binds all of those teams together is elite-level three-point shooting, and that's not something that this Duke roster is going to have in abundance. The other part of it is on the defensive end of the floor. Just because players are switchable doesn't guarantee that they are going to understand defensive concepts, be able to read where they are supposed to rotate to defensively or even be able to guard. There are plenty of great athletes that just don't care about defending well.
Duke has had back-to-back ridiculous recruiting classes, and in those two seasons they've lost 12 ACC games and haven't made it past the Elite Eight. Is this the year it all comes together?
JUST HOW GOOD IS NASSIR LITTLE?: At this point, I'm assuming that Luke Maye is not only coming back to school but that he will be the most accomplished returnee in the country. If you think that's a weird think to say, imagine writing it. (More on Maye below.) But I'm not sure that Maye is going to be the best player on the Tar Heels next season, and that's mostly because Nassir Little just won't stop getting better.
Little had something of a tumultuous path to North Carolina. He was thought to be a heavy Arizona lean before the FBI's investigation tied him to a deal that a Miami coach was allegedly working on to funnel his family $150,000 from Adidas in exchange for a commitment. He committed to North Carolina as a top 15ish prospect that did not have the greatest motor, jump shot or reputation for working hard. That's changed. His was sensational during his senior season and on the all-star circuit, and suddenly he's being talked about as a potential top three pick in the 2019 draft. A 6-foot-7 wing with a 7-foot-1 wingspan and the tools to guard bigger and smaller players, he's turned into a star in a role that is becoming increasingly more valuable in modern basketball.
If he lives up to the hype, the Tar Heels are going to be in the mix for an ACC title.
CHRIS MACK SETTLING IN AT LOUISVILLE: Louisville made the hire of the offseason, reaching into Cincinnati and pulling Mack out of his alma mater, Xavier. Mack is a top ten coach in the sport, but given what Louisville has lost — Deng Adel, Ray Spalding, Rick Pitino, the 2013 title banner, their pride, their dignity, their recruiting class — the rebuilding (reloading?) job that Mack has in front of him is going to be large.
A big reason for that is due to the looming NCAA investigation into everything that happened with Brian Bowen and Rick Pitino. Who knows how long that is going to take to play out and whether or not the possibility of a postseason ban or the stink of a scandal that involved hookers on recruiting visits is going to limit who the Cardinals can get involved with on the trail. Mack will be hitting the road in July for his first summer with the Cards. It will be very interesting to see who he targets in the Class of 2019, and which targets are willing to hear him out.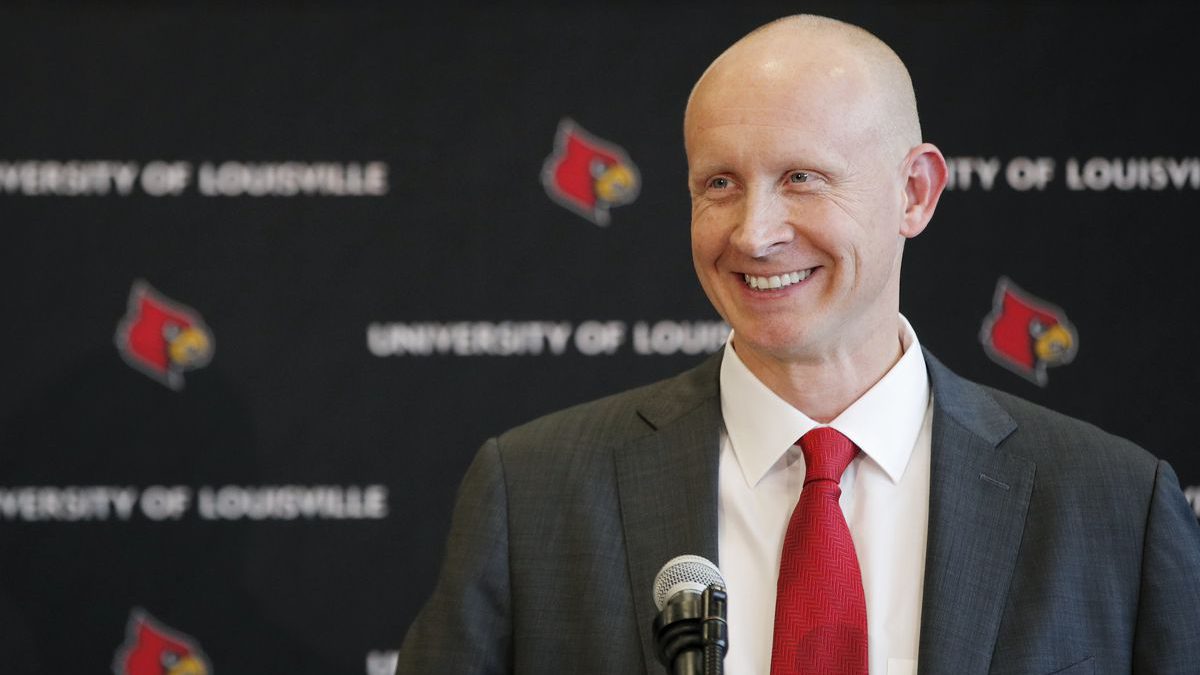 IS TYUS BATTLE COMING BACK TO SCHOOL?: Of all the stay-or-go decisions that are left to be made in the ACC, Battle's is going to be the most important. The 6-foot-6 Syracuse guard averaged 19.2 points as a sophomore last season despite playing on a team that didn't have another source of offense and played a pace that rivaled that of Virginia's as the slowest in the league. Jim Boeheim really needs him back, and if he returns, there's an argument to be made that the Orange are a top 25 team. O'Shae Brissett would be back in the fold and there is size, athleticism and wingspan at every position on the court the Orange zone might be impenetrable.
But all of that is assuming Battle is back.
Because if he's gone, then Syracuse might struggle to crack 60 points per game next season.
WHAT'S GOING TO HAPPEN IN THE MIDDLE OF THE LEAGUE: There are seemingly a half-dozen teams that are not ACC title contenders but sure do look like they can be top 25 teams: Florida State, Virginia Tech, N.C. State, Clemson, Syracuse and Louisville. Who gets what back and adds which transfers? We'll get into all that below.
WHO'S GONE?
ALL FIVE STARTERS, Duke: Duke will, once again, look entirely different next year. Their four star freshmen all declared for the draft and signed with an agent while Grayson Allen, the lone senior on last year's roster, has graduated.
JOEL BERRY II, North Carolina: Berry had a long and illustrious career with the Tar Heels, winning a national title, making another national title game and playing a starring role for what felt like the better part of a decade. It's going to be weird seeing UNC play without his hair bouncing around, bringing the ball up the floor.
MATT FARRELL and BONZIE COLSON, Notre Dame: It really is a shame how last season played out for the Fighting Irish, because these two — specifically Colson — deserved better than a senior season that ended in an injury-plagued trip to the NIT.
DENG ADEL and RAY SPALDING, Louisville: What separates these two from anyone else on this list is that they are not a) likely to get drafted or b) a senior. It would have ben nice for new Louisville head coach Chris Mack to have a pair of talented, all-ACC caliber seniors leading his roster next season. That is not going to be the case.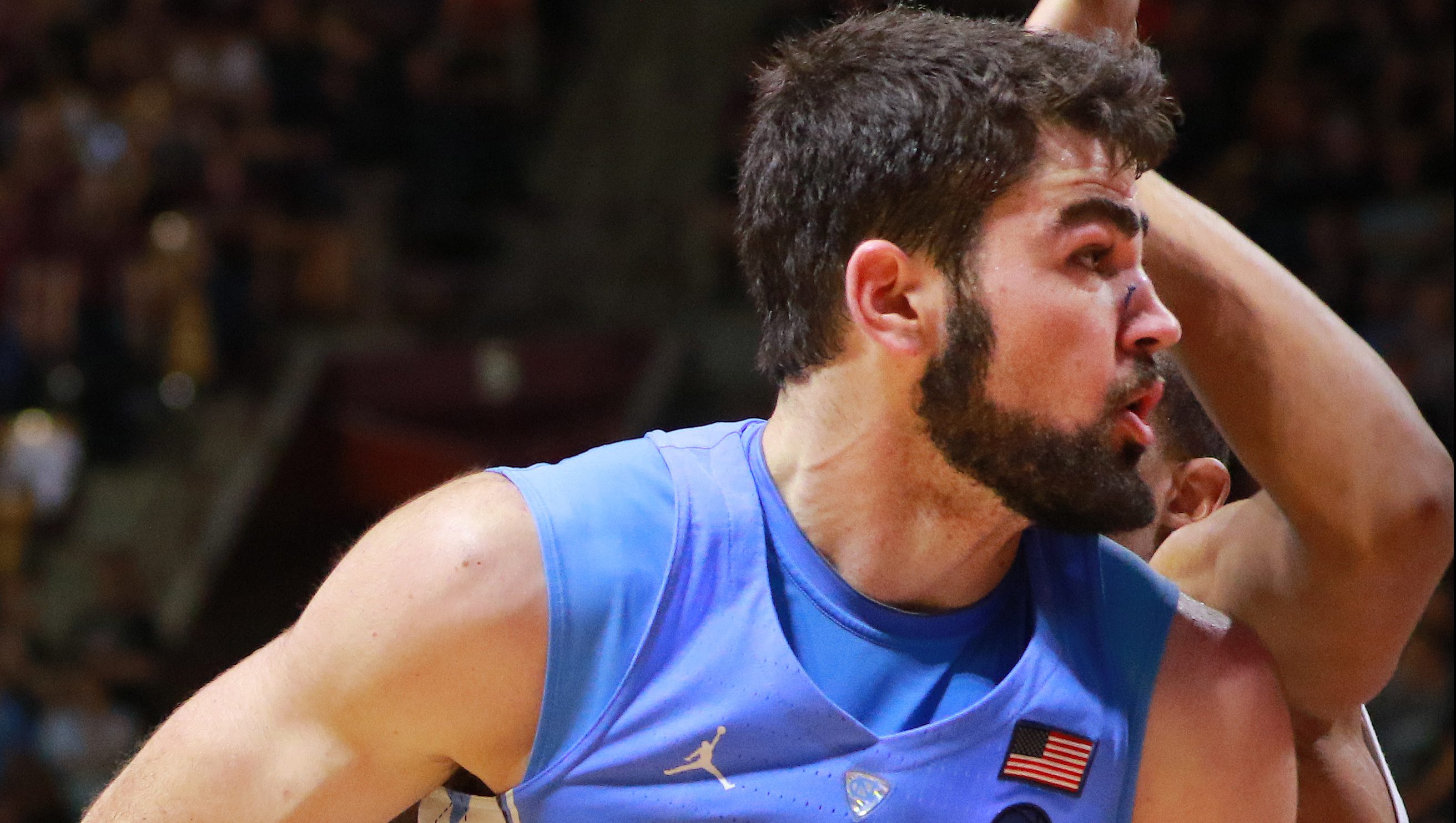 WHO'S BACK?
LUKE MAYE, North Carolina: Maye averaged 16.9 points, 10.1 boards and 2.4 assists while shooting 43 percent from three on 116 attempts, finishing his junior season as an all-american one year after winning a national title in a tournament where he hit the shot that sent his team to the Final Four. That's not bad, and it's the reason that he is going to enter the 2018-19 season as a candidate for National Player of the Year and arguably the best returning player in college basketball.
DE'ANDRE HUNTER, Virginia: For my money, the single-most important decision that has been made in regards to the NBA draft was Hunter's decision to return to school for his redshirt sophomore season. There's a chance that, as more of a focal point of Virginia's offense, he could end up becoming a top ten pick in the draft. That's a good thing for him. But he's also the connecting piece to Virginia's defense that allows them to match up with teams that go small. I fleshed that thought out more here, but suffice to say, I don't think it's a coincidence that he was out of the lineup when the Cavaliers lost to UMBC as a No. 1 seed.
EVERYONE, Virginia Tech: The Hokies bring back seven of their top eight players from last season, including Justin Robinson, Chris Clarke, Kerry Blackshear. But the key for this team's ceiling is going to be the development of their rising sophomore class: Nickeil Alexander-Walker, Wabissa Bede, P.J. Horne. We know how good Clarke, Robinson and Blackshear are, but if those three — specifically Alexander-Walker — take a step forward we could be looking at a top ten team.
ALMOST EVERYONE, Florida State: The Seminoles are coming off of a run to the Elite Eight as a No. 9 seed in which they upset No. 1 seed Xavier and played a brand of basketball that involved a lot of pressing, a lot of defensive versatility and enough perimeter firepower that they should enter this season as a top 20 team.
WHO'S COMING?
A NEW STARTING FIVE, Duke: paragraph
NASSIR LITTLE, North Carolina:
JAYLEN HOARD, Wake Forest:
COACHING CHANGES
CHRIS MACK, Louisville: For my money, Mack is one of the ten best coaches in college basketball. He's young, he's a high-level recruiter, he understands how to run a program in that part of the country, he's dealt with a passionate fanbase at a basketball school. This was the

 hire, and Louisville got it done.

JEFF CAPEL, Pittsburgh: I think Capel is a good coach and a very good recruiter who doesn't get enough credit for the job he did at VCU or at Oklahoma before everything blew up in his face post-Blake Griffin. He was overdue to get another shot at a high-major gig, and Pitt was able to land him. But I also think that Capel is going to have a nightmare of a time trying to rebuild this program, if, for no other reason, than the simple fact that Pitt is not what they once were. They've been to seven Sweet 16s in program history, and five of them came in a seven-year period from 2002-09. That was when the Panthers, who have no recruiting base to speak of, were pulling kids out of New York City with the pitch of being able to play in the Big East. Now? They're in the ACC. That sale isn't going to work, which means that Capel has to find a way to convince players to join a program that went 0-18 in the ACC last season.
WAY-TOO-EARLY ALL-ACC TEAM
DE'ANDRE HUNTER, Virginia (POY)
R.J. BARRETT, Duke
CAM REDDISH, Duke
LUKE MAYE, UNC
NASSIR LITTLE, UNC
WAY-TOO-EARLY POWER RANKINGS
1. DUKE: As I wrote earlier, I have no idea whether or not it is all going to come together for Duke this season. What I do believe, however, is that this is the most talented team in the conference, and with the league's other contenders losing key pieces, Duke should be the favorite to win their first regular season title since 2010.
2. VIRGINIA: I'm not worried about what happened in the NCAA tournament last year, but I am worried about how that is going to affect this group. An embarrassing loss like that is the kind of thing that can damage confidence and hang in the back of someone's mind for a long time. Getting De'Andre Hunter back is incredibly important, and Tony Bennett's teams are always going to defend, but it will be interesting to see just how bad the hangover ends up being.
3. NORTH CAROLINA: The key to the Tar Heel season is going to end up being their incoming freshman. Is Nassir Little as good as advertised? Can Coby White handle point guard duties? I think that there is going to be a sophomore big on their roster than can handle the big man duties, and Luke Maye is going to be awesome again. It's those connecting pieces that I'm worried about.
4. VIRGINIA TECH: This is when it starts getting interesting in the ACC standings. I'm very high on this Virginia Tech team — I have them 11th nationally right now — but part of me is concerned over whether or not the pieces they are bringing back have maxed out on their talent. Does bringing back seven of your top eight from a borderline top 25 team make you an ACC title contender?
5. FLORIDA STATE: I was not sold on Florida State at all heading into the NCAA tournament. Now I have them 14th in my preseason top 25. I'm not really sure what to make of this group, but they have a nice combination of returning talent and players that can take a big step forward — M.J. Walker, Mfiondu Kabengele.
6. N.C. STATE: The Wolfpack lost a couple of valuable front court pieces, but they are going to be loaded with talented guards while playing for a coach that thrived running a pressing system at UNC Wilmington. They should be fun to watch.
7. CLEMSON: It's tough to know precisely what to make of the Tigers without knowing where Shelton Mitchell and Marcquise Reed are going to be playing next season.
8. LOUISVILLE: Losing Deng Adel and Ray Spalding is going to be brutal. There is some young talent on this roster, and the Chris Mack factor will help, but the more I think about this group the less confident I am that they are going to be a top 25 team.
9. NOTRE DAME: Losing two four-year seniors like Farrell and Colson is a nightmare, although I do think that Temple Gibbs, D.J. Harvey and Juwan Durham is a solid core to build around. That said, this happens every year, and I'm going to regret this ranking, I know.
10. SYRACUSE: If Tyus Battle returns, the Orange might be closer to top seven. If he doesn't, they might end up in the bottom four. This seems like a happy medium.
11. MIAMI: I'm not quite sure what to make of the Hurricanes right now. Losing the talent that they lost is not going to be easy to replace, but they've added a few transfers and they still have Chris Lykes and Dewan Huell. Having them 11th here doesn't mean I can't see them making an NCAA tournament.
12. WAKE FOREST: I know they have some talent coming into the program and that there is some talent leftover on the roster from last season, but I bought into Wake last season and that burned me. I'll believe it when I see it.
13. GEORGIA TECH: Losing Ben Lammers hurts. Losing Josh Okogie would hurt even more.
14. BOSTON COLLEGE: The Eagles had a chance to make some noise if they had gotten Jerome Robinson back. Now that he's gone? I don't know.
15. PITT: Good luck, Coach Capel.