The NBA Draft's Early Entry Deadline has come and gone, and there are a dozen or so truly impactful decisions that are left to be made.
Just about every elite recruit has decided where they will be playing their college ball next season.
The coaching carousel has come to a close.
The transfer market is slowly winding down.
In other words, by now, we have a pretty good feel for what college basketball is going to look like during the 2018-19 season.
With that in mind, let's take a look at what has happened — and what will happen — in the AAC over the next six months.
KEY OFFSEASON STORYLINES
PENNY HARDAWAY RETURNS TO SAVE MEMPHIS BASKETBALL: Now that Penny Hardaway has triumphantly made his return to the University of Memphis, the Tigers are going to be one of the country's most fascinating teams to watch this season.
We know who Penny is. His legacy as a player speaks for itself.
But this Memphis job is perfect for Hardaway because he's a massive presence in the Memphis basketball community. Having coached many of the city's elite high school players either through his Team Penny EYBL program, or at Memphis East High School, Hardaway re-established the Tigers' local recruiting pipeline only days after taking the job. The major question will be how a first-time college coach handles a very young roster.
UCONN TURNS TO DAN HURLEY: Memphis isn't the only program in the American looking for a revival.
The Huskies are desperate for a return to national relevance after some miserable recent seasons under Kevin Ollie. Now with former Rhode Island head coach Dan Hurley at the helm, UConn is hoping that his family's history of winning comes with him to Storrs.
At least Hurley has senior guard Jalen Adams returning. The rest of the UConn roster has some major questions marks entering 2018-19.
CINCINNATI AND WICHITA STATE HAVE NEW-LOOK ROSTERS: Last season in the American saw a new (and really fun) rivalry develop between Cincinnati and Wichita State. The top two teams in the American played two memorable regular-season contests in which the road team won each time. They were both top-four seeds in the 2018 NCAA tournament.
Now both teams will look very different from last season.
With the loss of Jacob Evans to the NBA draft, the Bearcats have to replace three of their top four scorers as Mick Cronin's ballclub will have to go back to grinding out wins. The same can be said for Gregg Marshall's group at Wichita State. That team lost five seniors, Landry Shamet is headed for the NBA draft and Austin Reaves is transferring out of of the program.
Cincinnati and Wichita State won't have quite the scoring pop that they did last season. It also wouldn't be surprising to see both teams overachieve with rosters of new players.
FRAN DUNPHY'S SWAN SONG AT TEMPLE: This will be veteran head coach Fran Dunphy's final season at Temple as he announced in April that Aaron McKie will take the reigns beginning in 2019-20.
Dunphy's final season with the Owls could either motivate the team to play hard in his honor, or things could quickly fall apart if the team faces early adversity and decides to give up the fight.
Temple typically plays a rigorous non-conference schedule, so we might get some answers to this question early in the season.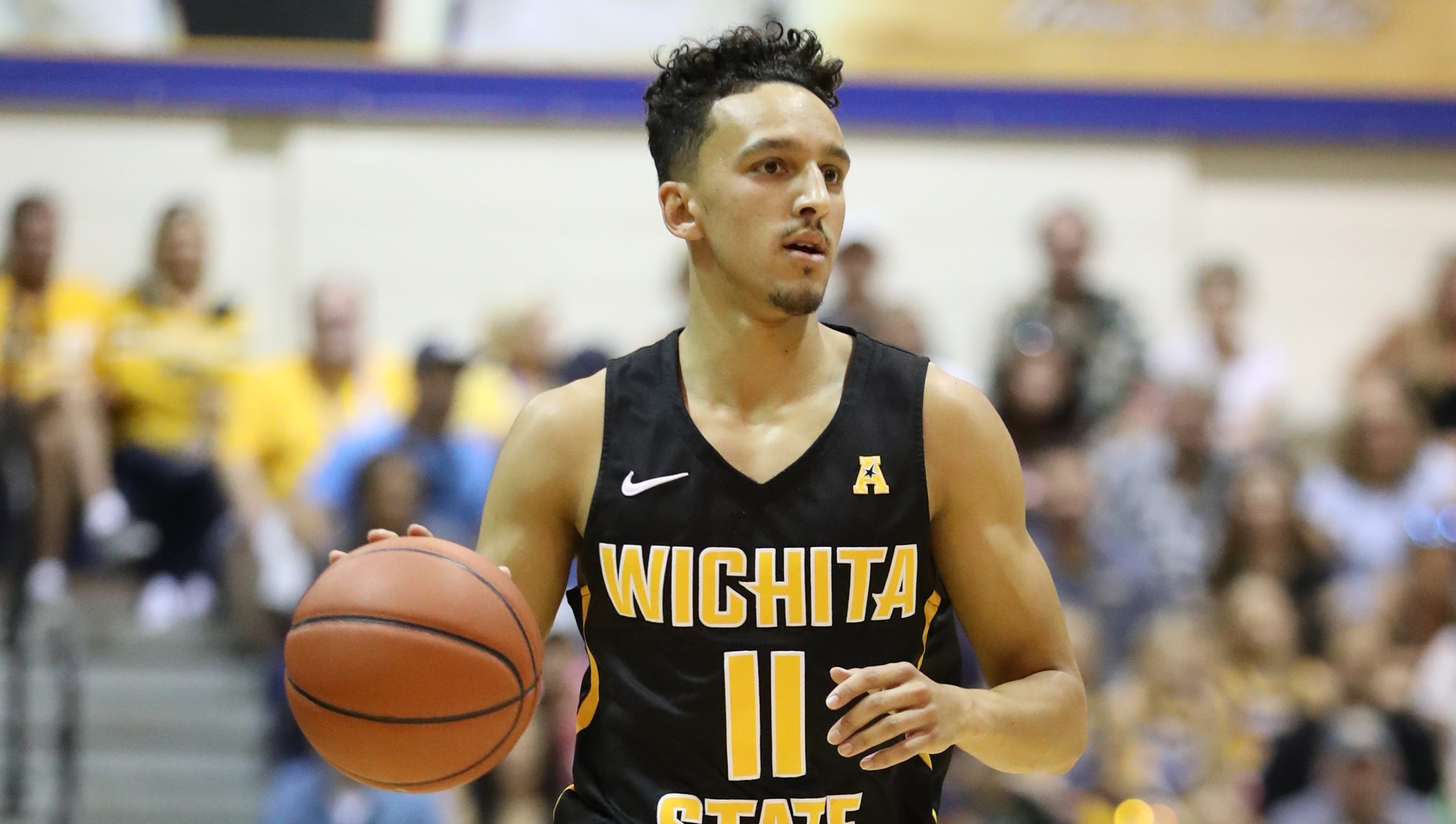 WHO'S GONE?
LANDRY SHAMET and AUSTIN REAVES, Wichita State: This offseason was going to be tough enough for the Shockers with the loss of five seniors. Now, with Shamet leaving for the NBA, and Reaves becoming a coveted transfer, this Wichita State roster will look completely different next season.
SHAKE MILTON, SMU: Brilliant during his junior campaign before a season-ending injury, Milton is heading to The League as well. The Mustangs will surely miss their go-to scorer, as well as Milton's perimeter-shooting prowess.
JACOB EVANS, Cincinnati: A potential first-round pick, Evans departing for the pros means the Bearcats lose three of their top four scorers from last season's conference title team. Had Evans returned, he could have been the league's Preseason Player of the Year. Cincinnati will sorely miss his two-way presence on the wing.
TERRY LARRIER, UConn: Impressive at times during his first full season in three years, the 6-foot-8 junior forward parlayed his long-awaited health into a shot at the next level. The Huskies could have desperately used some veteran front court help. But you can't fault Larrier for turning pro after all of his injury issues during college.
MELVIN FRAZIER, Tulane: Frazier doesn't get the national recognition of his AAC peers, but he's coming off of a strong junior season as Tulane's best player. Opting for the NBA draft, Frazier is a sleeper who could rise up draft boards over the next several weeks.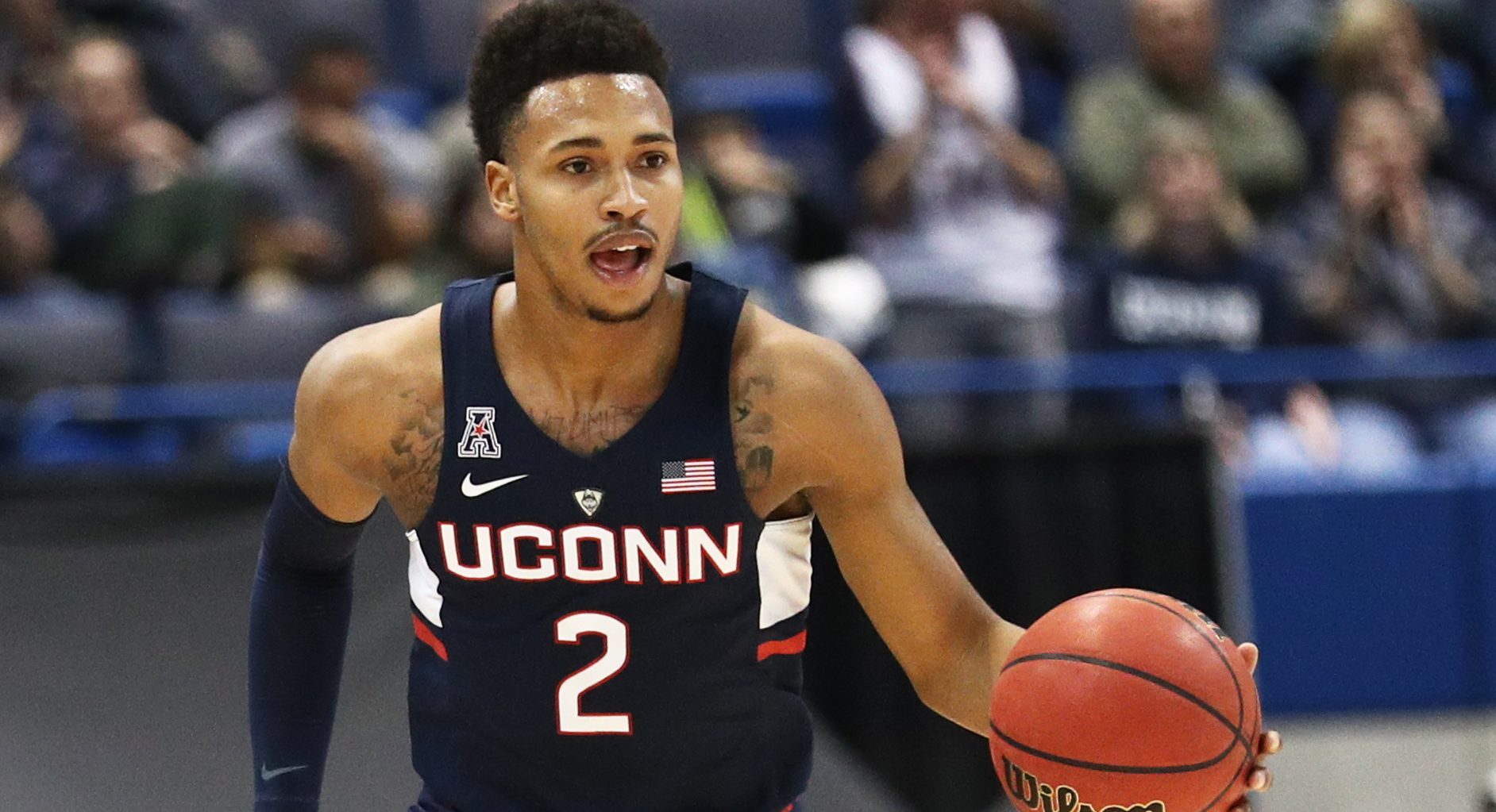 WHO'S BACK?
JALEN ADAMS, UConn: Receiving a fresh start under Dan Hurley, Adams is a proven scorer who will try to become a more efficient and well-rounded leader during his senior season. Averaging over 38 minutes per game last season, Adams is a warrior who could be poised for a breakout final season.
JARREY FOSTER, SMU: While the Mustangs lost Shake Milton, they did receive some positive news with the return of the 6-foot-6 Foster. Coming off of a torn ACL that ended his season in January, Foster tested the NBA draft waters before deciding to come back to Dallas. If rehab goes well, Foster could emerge as SMU's new leader with the departure of Milton.
JEREMIAH MARTIN, Memphis: A bright spot during a tough year for the Tigers, the junior guard is a noted scorer who can also distribute. This season will be interesting for Martin, as he has significantly more talent around him. If Martin can provide leadership and steady production then Memphis could be dangerous.
JARRON CUMBERLAND, Cincinnati: With the Bearcats losing so many veteran pieces from last season's 31-win team, it will be Cumberland's chance to shine. A streaky scorer who can be inefficient at times, Cumberland will be counted on to score for a team that will really need it next season.
TACKO FALL and B.J. TAYLOR, UCF: Arguably the league's best one-two punch next season, Fall and Taylor are both back for the Knights after an injury-riddled 2017-18 campaigns. The 7-foot-6 Fall is the most unique defensive presence in the country while the 6-foot-2 Taylor is a proven double-figure scorer.
WHO'S COMING?
ALEX LOMAX, TYLER HARRIS and ANTWANN JONES, Memphis: We won't know until November if Penny Hardaway is any good as an on-court tactician. But he's already shown his worth on the recruiting trail by landing these three top-150 seniors just weeks after taking the job. Lomax is tough as nails, Harris provides a ball-handling presence and Jones is capable of putting up points in a hurry.
DEJON JARREAU and BRISON GRISHAM, Houston: Former top-150 prospects who committed to UMass together out of high school, this duo also transferred together to Houston. The rare "package deal" that actually materializes, Jarreau and Grisham should help the Cougars after sitting out last season. The 6-foot-5 Jarreau, in particular, could see the ball in his hands with the departure of Rob Gray.
RASHAWN FREDERICKS, Cincinnati: One of the top JUCO players in the country the past two seasons, the 6-foot-6 Fredericks will be asked to produce right away. Averaging a double-double in each of his first two seasons of college, Fredericks is a monster on the offensive glass despite being slightly undersized. Cincinnati is hoping the JUCO All-American helps offset the loss of Gary Clark and Kyle Washington.
TARIN SMITH and KASSOUM YAKWE, UConn: The Huskies are hoping this graduate transfer duo can help make them respectable for next season. The 6-foot-2 Smith is the reigning Atlantic 10 Sixth Man of the Year after a solid season at Duquesne. Although injuries have slowed down a once-promising start to his college career, the springy 6-foot-7 Yakwe is a noted rim-protector.
AUBREY DAWKINS, UCF: After missing the past two seasons (one due to NCAA transfer rules, another due to a season-ending shoulder injury) the 6-foot-6 wing should give the Knights another credible perimeter threat. The son of head coach Johnny Dawkins, Aubrey spent his first two seasons at Michigan as a rotation wing.
COACHING CHANGES
PENNY HARDAWAY, Memphis: Hardaway is going to have some good, young talent to work with during his first season with the Tigers. He's also a first-time college coach in a league filled with veteran coaches and quality programs. It honestly doesn't feel out of the realm of possibility that Memphis could either be very good or very bad this season. There are just so many unknowns between Penny's coaching, a young roster and surging local expectations.
DAN HURLEY, UConn: Rhode Island hadn't been to the NCAA tournament in 18 years before Hurley led them to back-to-back appearances in the Round of 32. The major question is whether Hurley is a national-championship level coach. Because that's the expectation at UConn. And the fans will get restless, quickly, if the Huskies don't start making immediate NCAA tournament appearances.
JOE DOOLEY, East Carolina: Heading back to East Carolina for a second stint is Dooley. The first time around, Dooley was the youngest head coach in the country when he took over in 1995 (he was only 29!). Since his first four-year stint with the Pirates, Dooley has seasoned as an assistant under a Hall of Famer (Bill Self at Kansas) while also showing steady progress as a head coach at one of the country's better mid-major programs (Florida Gulf Coast). The key for Dooley is getting quality talent in the door at a tough place to recruit.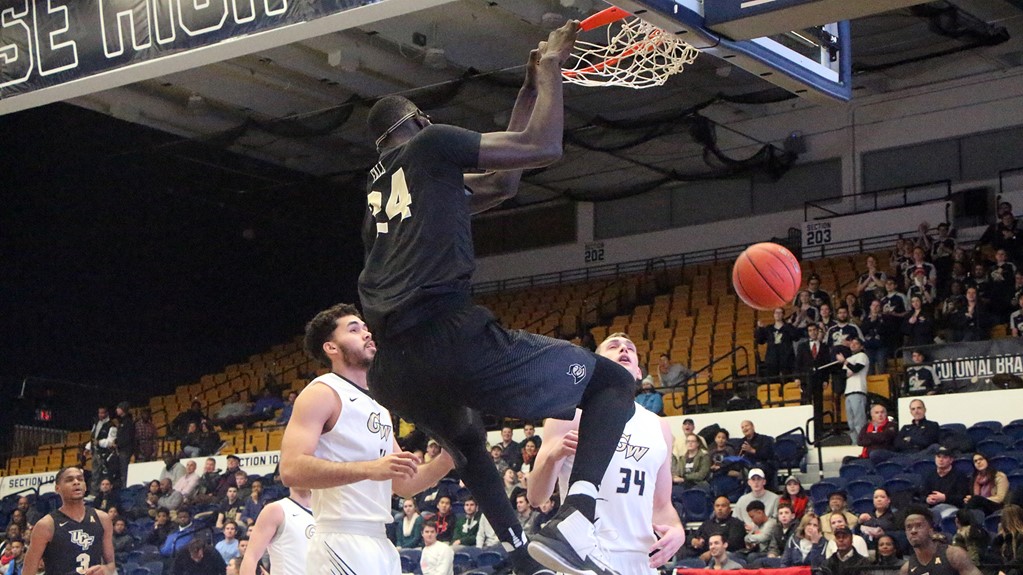 WAY-TOO-EARLY ALL-AAC TEAM
JALEN ADAMS, UConn (POY)
JARRON CUMBERLAND, Cincinnati
JEREMIAH MARTIN, Memphis
BJ TAYLOR, UCF
TACKO FALL, UCF
WAY-TOO-EARLY POWER RANKINGS
1. UCF: Injuries crushed a promising season for UCF last year as B.J. Taylor, Tacko Fall and Aubrey Dawkins all missed significant time. But the Knights still managed to win 19 games. This team defends at a high level, they have scoring pop and the fanbase is dying for a winner following the undefeated football season.
2. CINCINNATI: Although Cincinnati loses its senior frontcourt and Jacob Evans, they had one of the deepest benches in college basketball last season. Tre Scott and Nysier Brooks should emerge as an intriguing new frontline for the Bearcats. If Jarron Cumberland and Cane Broome can make a leap, while becoming more efficient, Cincinnati should be back in the Big Dance.
3. MEMPHIS: Memphis has a reliable go-to scorer in Jeremiah Martin, returning firepower in Kyvon Davenport and Mike Parks, and some enticing freshmen. They're also playing under a new head coach facing immense local pressure to return the Tigers to national glory. That journey won't happen overnight — no matter how many stud freshmen Penny brings in this spring. But Memphis could be very dangerous.
4. HOUSTON: Replacing Rob Gray and Devin Davis will be a major chore, but Kelvin Sampson has plenty of talent at his disposal. Corey Davis Jr. and Armoni Brooks should give the Cougars plenty of points while Galen Robinson can handle lead-guard responsibilities. The transfer duo of Jarreau and Grisham will also help, and freshman Nate Hinton is a top-150 prospect and one of the league's more touted recruits.
5. SMU: Perhaps the league's biggest question mark (among many), SMU also has to stay healthy following an injury-plagued season. Jarrey Foster pulled his name out of the NBA draft process, so that gives the Mustangs a potential go-to scorer. Jimmy Whitt and Jahmal McMurray are both capable weapons. The frontcourt of sophomore Ethan Chargois and Duquesne transfer Isiaha Mike could be the difference between an NCAA tournament bid and the NIT.
6. WICHITA STATE:This roster won't be familiar at all. But the Shockers are getting a nice boost from a very big, tough and athletic six-man recruiting class. Wichita State's defensive intensity should be markedly better. If Markis McDuffie comes back from the NBA draft process, then Wichita State will have a reliable leader to guide this young group.
7. UCONN: Another fascinating team to watch this season, the Huskies could place much higher than this if they're fully healthy and rolling. Senior guard Jalen Adams might be the league's best returning player and he gets more help this season in the form of grad transfers (Smith and Yakwe) and healthy teammates (Alterique Gilbert). If Christian Vital returns from the NBA draft process, then the Huskies have a potentially lethal backcourt.
8. TULSA: The Golden Hurricane surprisingly finished fourth in the league last season, as they lose Junior Etou and Corey Henderson. Even with those departures, Tulsa could be a sleeper NCAA tournament team as three starters return, including talented guard Sterling Taplin. And keep an eye on a recruiting class that has some talented players and immediate impact JUCO guys.
9. TEMPLE: Between Fran Dunphy's final season, and coming off of a disappointing 2017-18, it's hard to be optimistic about the Owls. If Quinton Rose returns from the NBA draft process, Temple will have one of the best backcourts in the league as he'd join returning senior guard Shizz Alston and sophomore Nate Pierre-Louis.
10. EAST CAROLINA: There are some intriguing pieces to work with for East Carolina this season, including double-figure scorers like Isaac Fleming and Shawn Williams. The Pirates will have to improve their dreadful 30 percent three-point shooting.
11. TULANE: The Green Wave were already a bottom-feeder in the American. Now that Tulane lost Melvin Frazier and Cameron Reynolds, the top two players from last season, they could be in for a long season.
12. USF: Head coach Brian Gregory loses four of his top five players, but David Collins is promising sophomore guard to build around. The Bulls also brought in a recruiting class that has a chance to make an immediate impact.