As of today, the college basketball coaching carousel isn't quite finished spinning — thanks at lot, Detroit and Chicago State — but for all intents and purposes, all the jobs that are nationally relevant are filled and have been filled for a couple of weeks, some for more than a month.
What that means is that it is time to look back on some of those big name coaching decisions. 
Who made the best hires?
Did anyone make a head-scratching decision?
Who is guaranteed success?
Who is locked into failure?
Here are the 12 best hires of the carousel.
THE NO-BRAINERS
1. CHRIS MACK, Louisville
For my money, Mack is one of the ten best coaches in college basketball. He's young, he's a high-level recruiter, he understands how to run a program in that part of the country, he's dealt with a passionate fanbase at a basketball school. This was the hire, and Louisville got it done.
1a. DAN HURLEY, UConn
Another homerun hire, and this one coming at a discount of sorts. Hurley picked UConn over Pitt, who offered a more lucrative contract, and Rhode Island, who offered him an extension with a bigger dollar figure. Dan, the son of legendary high school coach Bob Hurley and the younger brother of Bobby Hurley, picked the Huskies in part because of the fact that they were another school in the Northeast and in part because of the pedigree that comes with the UConn brand.
Whether or not the Huskies can actually return to the glory of the Calhoun years is up for debate, but Hurley is the guy to do it. He'll recruit better than Kevin Ollie did and he should be able to coach up the players he lands better than Ollie did the last four seasons. I don't expect UConn to once again because a top 5-10 program in college basketball, but I do think that Hurley is the guy that can get them back to being a perennial top 25 team and an annual AAC contender.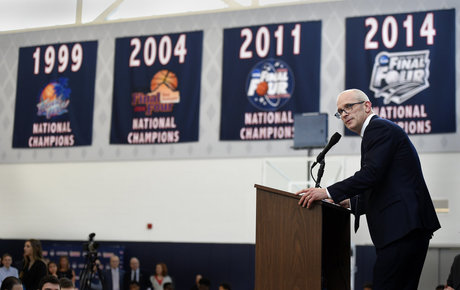 THESE ATHLETIC DIRECTORS EARNED THEIR SALARIES
3. PENNY HARDAWAY, Memphis
I do not know if Penny is going to be a good college coach. He was a good high school coach, a good AAU coach and a great college and NBA player, but that doesn't always translate. What I do know is this: He is going to be able to recruit the city of Memphis, which is something that Tubby Smith, his predecessor, was not able to do, because he already is landing Memphis kids. Getting talent matters. I think Tubby Smith is a better basketball coach than Josh Pastner, but Pastner unquestionably had more success at Memphis than Smith did. Penny will get talent.
But more importantly, Penny has reinvigorated a fan base. Memphis fans want to root for talented, local players. They're going to do that with Penny — who is a Memphis native and alum — recruiting the kids he coached at East HS and with Team Penny. Gary Parrish, a Memphis radio host, said on the CBT Podcast on Monday that Memphis has already brought in enough money through donations and ticket sales to pay Penny's salary and Tubby's buyout for a year. College sports in a business, and at Memphis, business is finally good again.
4. JEFF CAPEL, Pittsburgh
I think Capel is a good coach and a very good recruiter who doesn't get enough credit for the job he did at VCU or at Oklahoma before everything blew up in his face post-Blake Griffin. He was overdue to get another shot at a high-major gig, and Pitt was able to land him.
But, if I'm being frank, his presence this high on this list has a lot more to do with the fact that I believe Pitt is a bad job in the midst of what is going to be a long and difficult rebuild. The Pitt basketball program has no pedigree outside of the years that Ben Howland and Jamie Dixon were on campus. They've been to seven Sweet 16s in program history, and five of them came in a seven-year period from 2002-09. That was when the Panthers, who have no recruiting base to speak of, were pulling kids out of New York City with the pitch of being able to play in the Big East.
Now?
They're in the ACC. That sale isn't going to work, which means that Capel has to find a way to convince players to join a program that went 0-18 in the ACC last season. I'm not sure Pitt is a top ten job in the ACC. And they landed Capel. Good for them.
5. ASHLEY HOWARD, La Salle
Ashley Howard is a Philly native and a former La Salle assistant that has spent all but one year of his post-high school life playing or coaching at one of Philly's college basketball programs. He knows that city as well as anyone, and has spent the last five years as an assistant on the staff of the most successful program in college basketball during that time, Villanova. This was the guy that La Salle needed to get, and they got him despite the fact that the athletic department is not in great shape financially.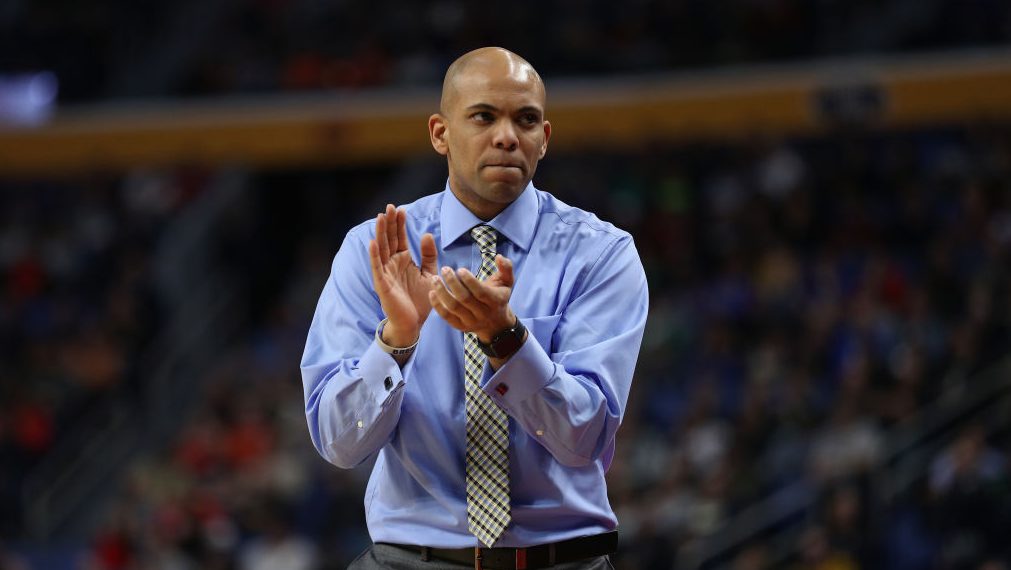 6. JAMION CHRISTIAN, Siena
Christian went to two NCAA tournaments in six seasons at Mount St. Mary's, finding a way to stay relevant despite losing transfers to bigger programs. He just turned 36 years old and has a bright future in front of him in this business. He's had other offers and turned down other jobs, and eventually a better program than Siena was going to smarten up and pull the trigger. What makes the hire even more impressive is that Siena made it happen in the wake of an ugly breakup with Jimmy Patsos. This is the kind of hire that is going to lead to Siena getting back to NCAA tournaments … and having to find another head coach in five or six years.
7. NIKO MEDVED, Colorado State
The Rams landed themselves one of the better young coaches in the country who is a former assistant with the program and they did it without having to break the bank. In four years, Medved built Furman from a program that was left for dead to a conference champ for the first time in 26 seasons. In one season at Drake, he turned the Bulldogs from a team that was expected to be a joke to one that went 10-8 in the league. He'll have a similar rebuilding task on his hands in Fort Collins, but he should be up for it.
8. JOE DOOLEY, East Carolina
East Carolina is a terrible job. It's that simple. Terrible. They've been to the NCAA tournament twice in program history, the last time coming in 1993. Dooley knows all about this. He was an assistant on staff when they made the 1993 NCAA tournament despite finishing below .500 and just 4-10 in the CAA. He was also the head coach at the program from 1995-99. The best he did was a 17-10 mark, finishing tied for third in the conference. Now, the Pirates are in the AAC, a league that isn't great but is well above the level of the program. And they were able to land Dooley, a former Kansas assistant that had a ton of success as FGCU the last five years, despite the fact that he knew he was taking a terrible job. Good for them.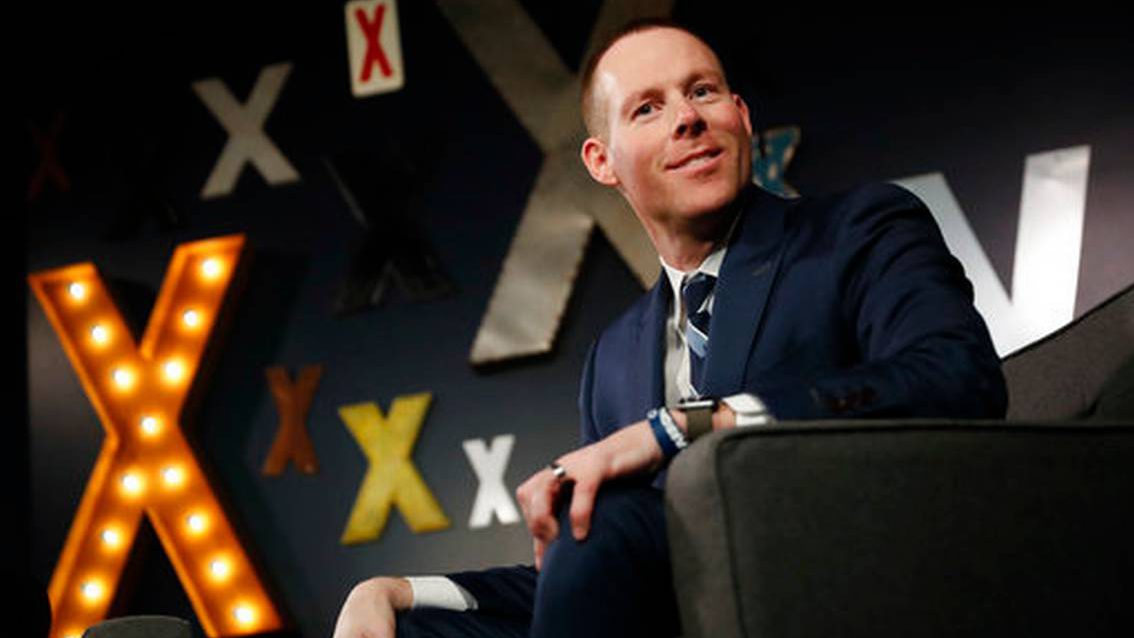 FINE, IF UNINSPIRING
9. TRAVIS STEELE, Xavier
Let me be clear on this: I do not think Travis Steele was a bad hire. I think he's going to win at Xavier. I think he's going to keep that program in and around the top 25, if not competing for Big East titles. This was the right hire. But he was always going to be the guy. This is what Xavier does. They promoted Sean Miller after Thad Matta left for Ohio State. He turned into a top ten coach in the country. After Miller left for Arizona, they promoted Mack, and ditto. Steele might end up on that same path. I wouldn't be shocked. I just think that it's more impressive to make a good hire at a bad job than it is to make the smart decision to hire from within when it's the obvious move and what your program does.
10. TOM CREAN, Georgia
It's not that I don't think that Crean, the former Marquette and Indiana head man, is a good coach — I do — it's that this hire is kind of a weird fit. Crean has spent the majority of his coaching career in the midwest, even if he did end up recruiting nationally more than he did within state borders by the end of his time at Indiana. Recruiting Georgia, and specifically Atlanta, is complicated, but it can be quite fertile if done correctly. Figuring out how to navigate the state will be the key to whether or not Crean outperforms his predecessor, Mark Fox.
¯\_(ツ)_/¯
11. KERMIT DAVIS, Ole Miss
Kermit Davis is a good coach that had a tremendous amount of success at Middle Tennessee State and is familiar with the recruiting waters he'll have to wade in at Ole Miss. I'm just not sure that I see the logic in Ole Miss firing the most successful coach that the program has ever had only to go out and hire a guy that basically does the same thing, just at 58 years old instead of 50.
12. DAVID COX, Rhode Island
This was probably the right decision for URI to make, given that Cox should keep some of the talent on the roster from departing. But he's also going to be a first-year head coach taking over for a guy that made a program without much history nationally relevant. Those are big shoes to fill. We'll see how it plays out.