SAN ANTONIO — Muhammad-Ali Abdur-Rahkman is at Michigan because of a man he never met.
His name is Dave Rooney. He's in his mid-70s and spent two decades as a college coach before calling it quits and settling into a career in the real estate business. He lives in Allentown, Pa., the same hometown as Abdur-Rahkman, and hasn't quite been able to kick his hoops addiction. He spends his free time going to high school games in the Lehigh Valley, and had seen Abdur-Rahkman play plenty.
So when he found out that the local star had yet to pick a school in April after his senior season, he made a call to old friend John Beilein. They became fast friends when Beilein was the head coach at Erie Community College and Rooney was coaching at Buffalo State, and while they had fallen out of touch in the 30-plus years between Rooney's departure for Slippery Rock and Abdur-Rahkman's senior night, Beilein had enough respect for Rooney to listen when he told him about the kid no one knew about.
"I was actually running track at the time," Abdur-Rahkman, who had a handful of offers from low- and mid-major programs, said. He wasn't really on the radar of most high-major programs. "My [high school] coach said that Coach Beilein was going to call me, and my dad said that Coach Beilein called him. I thought he was just joking around, because that's the kind of person he is."
They weren't joking.
Michigan took a trip out to Allentown to watch Abdur-Rahkman work out. Then they invited the 6-foot-4 combo-guard to campus for an official visit. When he was about to head home, they finally offered him a scholarship.
"I committed on the spot," Abdur-Rahkman said.
The whole process took roughly three weeks, and Abdur-Rahkman is hardly the only guy on this Michigan team that has an arrival story that is just as random and fortuitous as that.
Take Duncan Robinson, for example.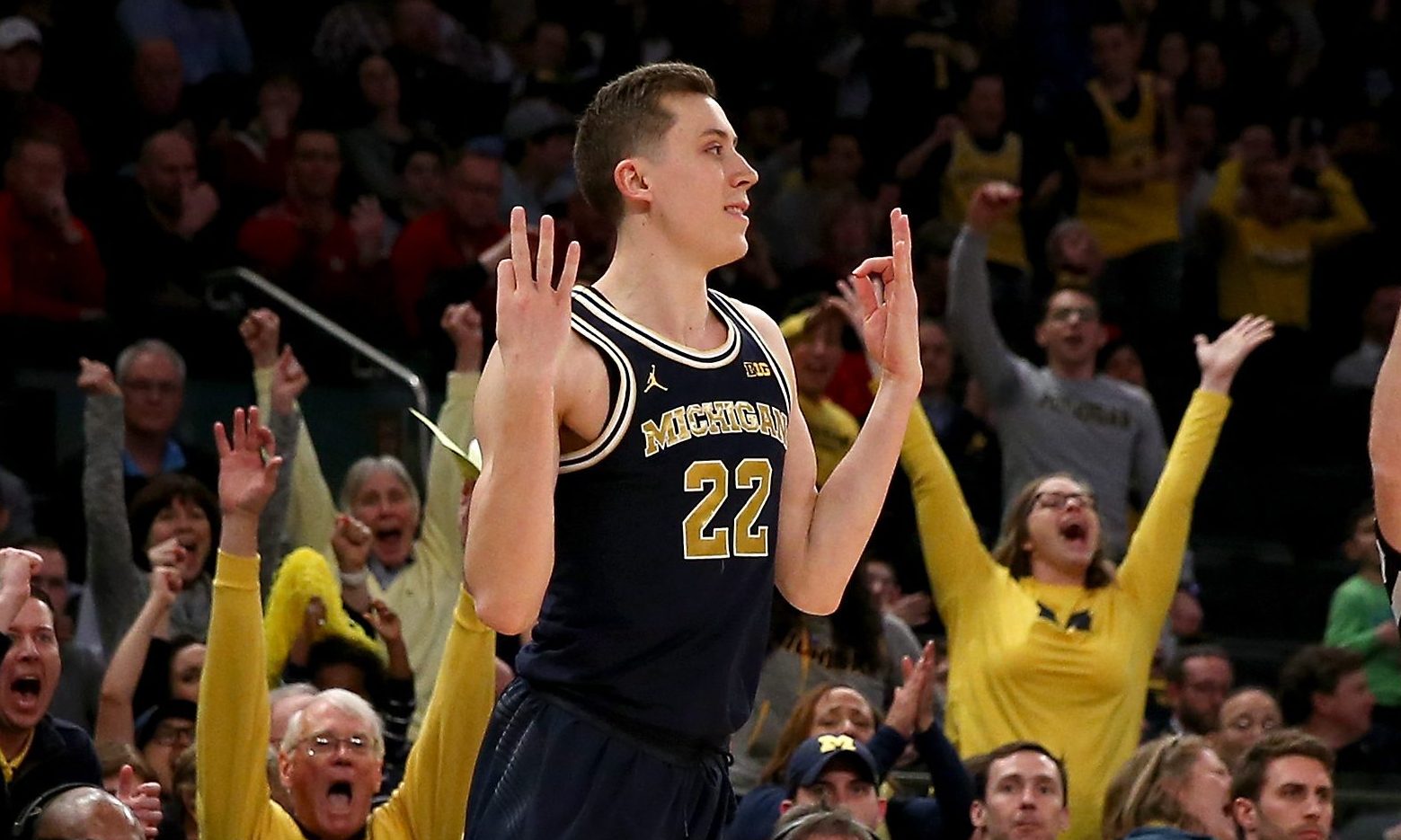 He's a Michigan Man because Joe Dumars got fired as Detroit's GM. Back in 2014, when the Pistons decided they needed to move on, they reached into the collegiate ranks to pluck Jeff Bower off of Marist's bench as a replacement. The Red Foxes, in turn, hired a coach from the Division III ranks, tabbing Mike Maker, who had posted a 147-32 record in six seasons as the head coach of Williams College.
That Williams team was coming off of a trip to the Division III national title game that was sparked by the 6-foot-8 Robinson, then only a freshman. You see, he was a late-bloomer, a 5-foot-6 freshman that turned into a 6-foot-5, 160-pound senior. He had a Division II offer from Merrimack College, but that was it.
So he committed to Williams, where he had a great relationship with Maker.
And Maker had his own relationships.
Specifically, he was on West Virginia's staff with Beilein from 2005-07, the teams that had Kevin Pittsnoggle and Joe Alexander and Johannes Herber — more on him in a second — on them. He knew what that Beilein offense was all about, and he knew that Robinson, who had grown a couple of inches and packed on 20 pounds of muscle, fit that mold to perfection.
So Maker placed a call.
Then Robinson sent along some film.
"I recruited myself a little bit," he said. "I sent him some stuff, and he watched some film and the way he came back was far more positive than I ever would have expected."
And after visiting Davidson, and amid interest from a handful of other high-major programs, Robinson picked the Wolverines.
"I know he really took a chance on me," Robinson said. "It's something he completely didn't have to do."
Back to Herber.
He is the man responsible for getting Mo Wagner to Michigan because he told Wagner to check his spam folder.
The story goes like this: Wagner and Herber both played for Alba Berlin, a club team in Germany, and Herber is the one that tipped Beilein off to this 6-foot-10 forward that could do everything that Beilein asks of his big men. When Beilein set out to recruit Wagner, he reached out of the player through email, but the message ended up in Wagner's junk folder.
So after waiting for two weeks to hear back, Herber tried to figure out what in the world this kid was doing.
Wagner checked his junk mail.
He saw the message from Beilein.
"Oh," he thought. "This might be important."
Michigan was the first big name program that had started to recruit Wagner, and it was going to take a program like Michigan to get the German star to leave his country to play in college.
"I replied," Wagner said, his trademark grin gracing the dais. "I felt like an idiot not answering right away."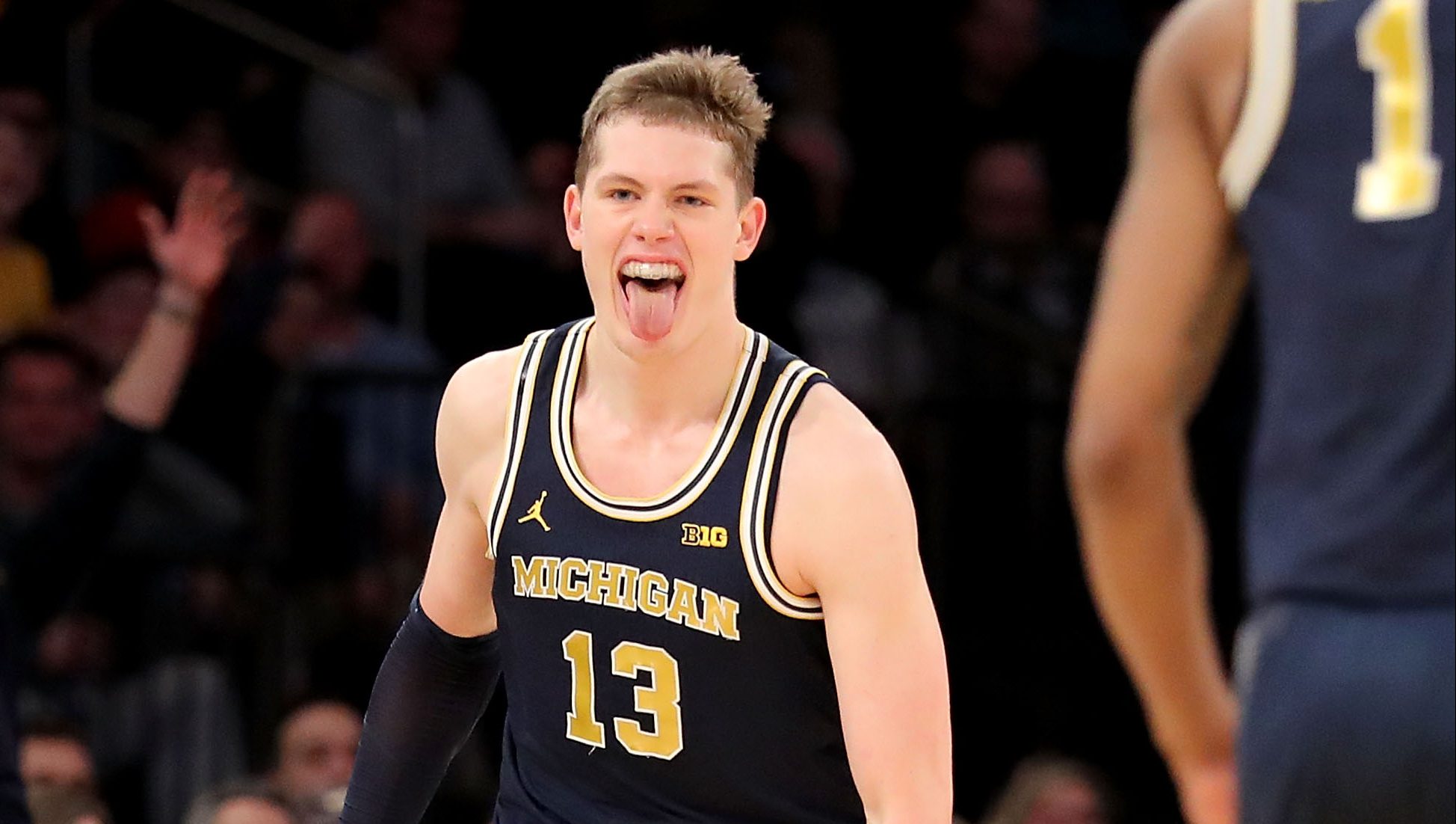 Then there's Zavier Simpson, and his tale might be the most convoluted of them all.
He's become the sparkplug of a Michigan defense that has carried the Wolverines to the Big Ten tournament title and a trip to the Final Four, although that marriage was never was that seemed destined to happen.
Let's rewind a few years.
Back in the spring of 2015, Tyus Battle committed to and then decommitted from Michigan, putting Michigan in a spot where they desperately needed a point guard in the Class of 2016. The Wolverines badly wanted to land a commitment from Cassius Winston, but as time drag on, it looked like Winston was going to end up a Spartan. Simpson, whose cousin — Travis Walton — played for Michigan State, also wanted to be a Spartan initially. Then, at one point in his recruitment, he appeared to be a lock to commit to Xavier.
But then Xavier accepted a commitment from another point guard in the class, Quentin Goodin, who many viewed as Michigan's second choice should they lose out on the race to get Winston. That left them in a bind: Keep chasing Winston even if there's no guarantee they'll land him, or start looking for other options.
They went with Plan B, and that ended up being Simpson. He committed in September, but after a tough freshman campaign, the Wolverines brought in a grad transfer from Ohio, Jaaron Simmons, and another freshman point guard, Eli Brooks. Simpson began the year as a starter but eventually lost out on that starting spot before he found his rhythm.
Simpson, along with assistant coach Luke Yaklich, are the two people generally credited with turning around Michigan defensively this season, and Yaklich has a story that's fascinating in its own right.
We discussed Yaklich at length earlier this month. He's Michigan's defensive coordinator and in his first-year with the program after leaving Illinois State.
But he's also just five years removed from teaching social studies as a high school coach in Illinois. His path to Illinois State is fascinating in and of itself — as documented by CBS Sports, he accepted the job, then turned down the job, then accepted it again — but perhaps the most telling part of this entire story is that Yaklich was hired by Beilein having never met the man before his interview.
The way this works in most coaching circles is that you hire from within your network. You get a job, you know who you want on staff, you know the work they've done and how they coach and how they recruit and whether or not you can handle spending the long, dreary hours on the road recruiting together. You hire your friends, basically.
Beilein bucked that trend.
He not only hired Yaklich, but he also hired Deandre Haynes off of that Illinois State staff, another move that is entirely uncommon.
And the results couldn't be better.
This is who Beilein is at his core. He, too, was a teacher before matriculating into the coaching ranks. He never worked the system to get ahead. He started out as a high school coach. He won there and then got a job at a community college. From there, he coached at a Division III school, a Division II school, Canisius, Richmond and West Virginia before ending up in Ann Arbor.
He is the outlier.
And it only makes sense that he is the guy that has found the other outliers and turned them into a team that is just two wins away from cutting down the nets on the final night of the college basketball season.
"He looks for pieces that fit together," Robinson says. "He doesn't necessarily recruit five stars. We do, but he mostly looks for guys that will get stuff done for him and will buy into what we're doing here. That's what we're all about, building a culture that will last and grow over time."