Everyone has been crediting Bill Self with coming up with a great game-plan to beat Duke and get Kansas back into the Final Four, but to be honest, I think we're crediting the wrong person.
Kansas assistant Jerrance Howard posted on Instagram a picture of the scouting report that his nine-year old son Jay Jay drew up for Duke … and it's pretty good!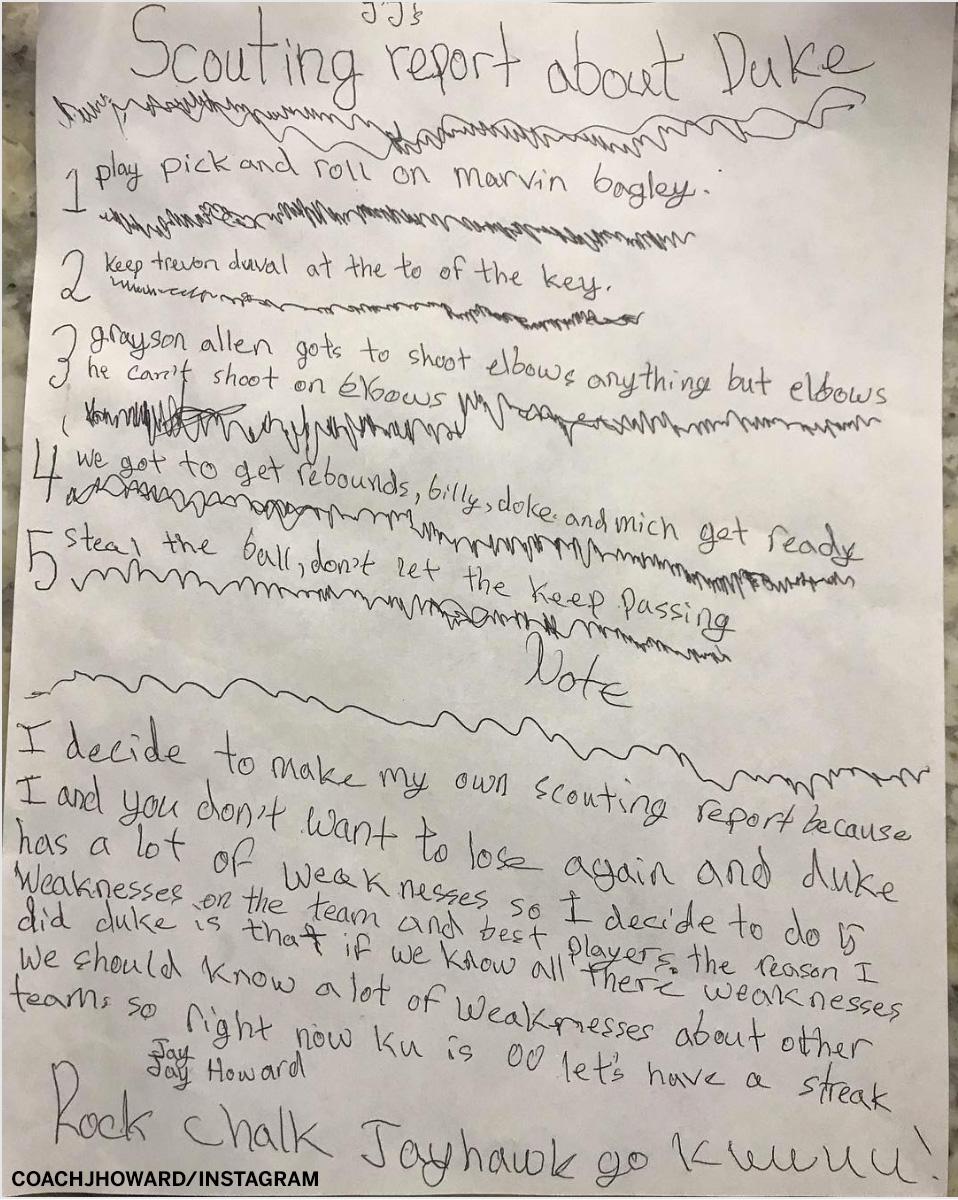 Here's Jay Jay's game-plan:
1. Play pick and roll on Marvin Bagley
2. Keep Trevon Duval at the top of the key
3. Grayson Allen gets to shoot elbows anything but elbows he can't shoot on elbows
4. We got to get rebounds, Billy, Doke and Mitch get ready
5. Steal the ball, don't let them keep passing
I agree, Jay Jay.
And tell your dad you need a raise higher allowance after this scout.