Today, we're going to rank the top 20 players — the starters on every team in San Antonio — left in the NCAA tournament.
But instead of ranking them solely based on who the best players are we're going to rank them based on the likelihood that they end up being the Final Four Most Outstanding Player. 
I'm sure this won't cause any arguments:
1. JALEN BRUNSON, Villanova: Brunson is our National Player of the Year. Of course he's going to be the best player in the Final Four.
2. DEVONTE' GRAHAM, Kansas: Graham has not been at his best during this run to the Final Four. The Kansas star has shot just 34 percent from the floor during these four wins, and even when the Jayhawks beat Penn in the first round and he scored 29 points, he did it while shooting 9-for-24 from the floor. Having said all that, Graham has had a phenomenal season, one deserving of first-team all-american honors. If Kansas is going to win it all, Graham is going to have to be terrific.
3. MIKAL BRIDGES, Villanova: The Final Four's lone lottery pick, Bridges has had a bit of an up-and-down run through the tournament, but we all saw what he is capable of early in the second half against Alabama, when he popped off for 16 points in four minutes. He is also Villanova's best perimeter defender, and will likely play a leading role in trying to slow down Malik Newman.
4. UDOKA AZUBUIKE, Kansas: Doke has been so underrated this season, and his ability to score in the paint has made it just that much easier for the Kansas guards to find space to shoot. The big thing for him is going to be staying out of foul trouble, because every big on Villanova's roster can step out on the perimeter and knock down an open jumper.
5. MOE WAGNER, Michigan: Wagner has not been at his best during March Madness, but he is Michigan's most talented player. His ability to step out on the perimeter and play something of the Kevin Pittsnoggle role for the Wolverines opens up John Beilein's offense. He is going to be a matchup nightmare for Loyola.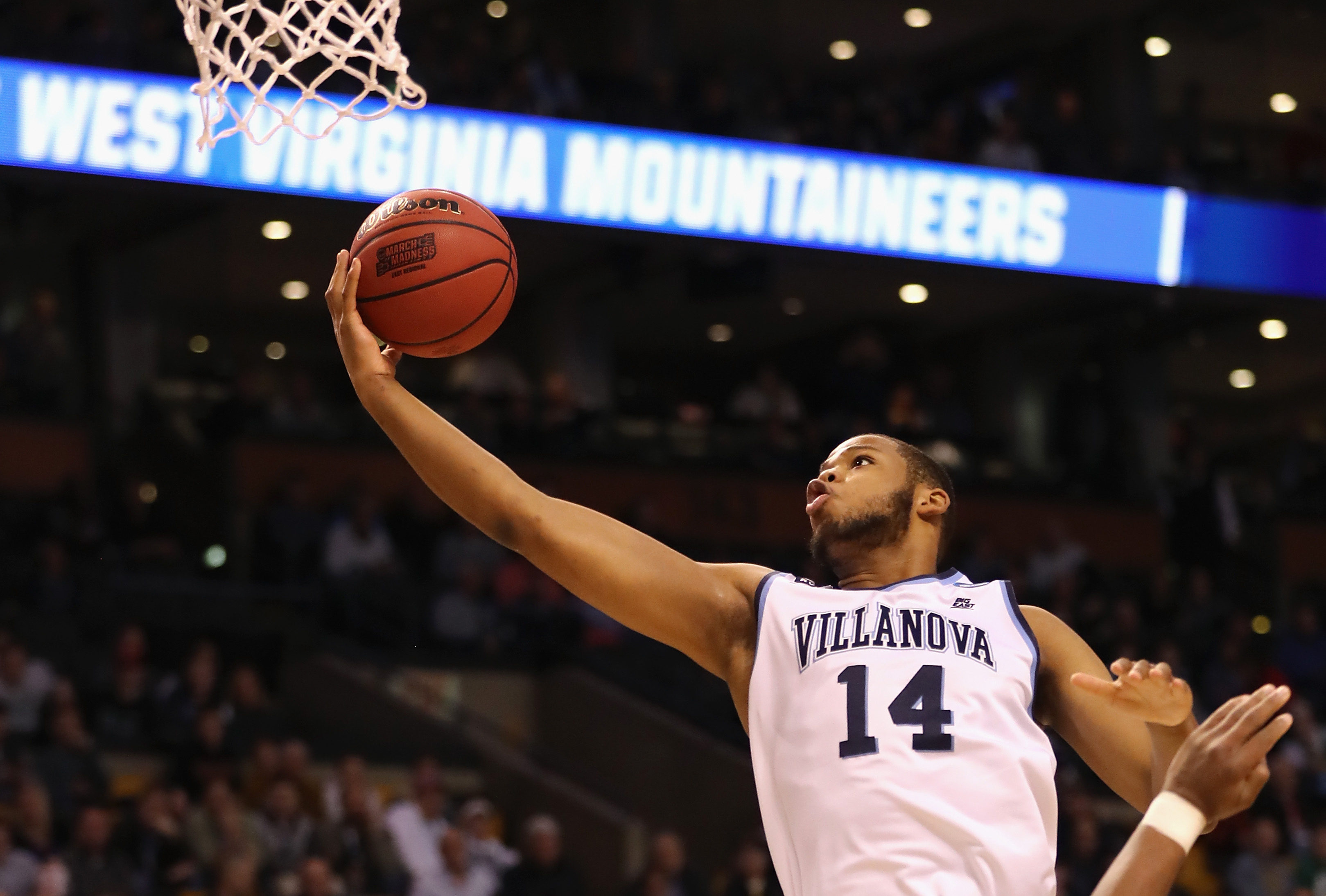 6. OMARI SPELLMAN, Villanova: I was so impressed with Spellman seeing him in person. I thought he was nothing more than a spot-up shooter, but he can protect the rim, he gets out and runs in transition and his ability to put the ball on the floor and go by slower defenders should have Bill Self terrified about keeping Azubuike out of foul trouble.
6a. DONTE DIVINCENZO, Villanova: If he started, this is where I would rank him.
7. MALIK NEWMAN, Kansas: Newman had a bit of an up-and-down season, but he has absolutely caught fire in March and has been the best player for the Jayhawks throughout this tournament and the Big 12 tournament. In the last seven games — all wins, obviously — he's averaging 21.2 points and shooting 54.9 percent from three. That's pretty good. Per sources.
8. MUHAMMAD-ALI-ABDUR-RAHKMAN, Michigan: While Zavier Simpson is the guy that gets the credit for being the point guard in Beilein's offense — because he's the point guard — it is Abdur-Rahkman that does the heavy-lifting when it comes to being the play-maker and the guy that initiates things on that end. And he has proven that he can take a game over.
9. SVI MYKHAILIUK, Kansas: Everyone wants to talk about the job that Malik Newman did in overtime against Duke, but that game never would have gotten to overtime if Svi had not found a way to muscle up and hold his own against Marvin Bagley III and Wendell Carter in the paint. And that coming from a guy known as a soft, streaky shooter that didn't want to defend.
10. CHARLES MATTHEWS, Michigan: Matthews, along with Simpson, is one of the main reasons that the Wolverines have turned into a defensive stalwart this season. As much as he provides on the offensive end of the floor, his ability to lock down an opponent's best perimeter defender is a difference-maker.
11. ERIC PASCHALL, Villanova: A freak athlete that can guard just about any position, knock down threes and defend at the rim. He's a key cog in what Villanova wants to do.
12. ZAVIER SIMPSON, Michigan: The real value of Simpson cannot be found in the numbers that he puts up. What makes him so good and so important to this Michigan team is the way that he can defend. He is spark-plug for a Wolverines team that builds everything they do around that end of the floor.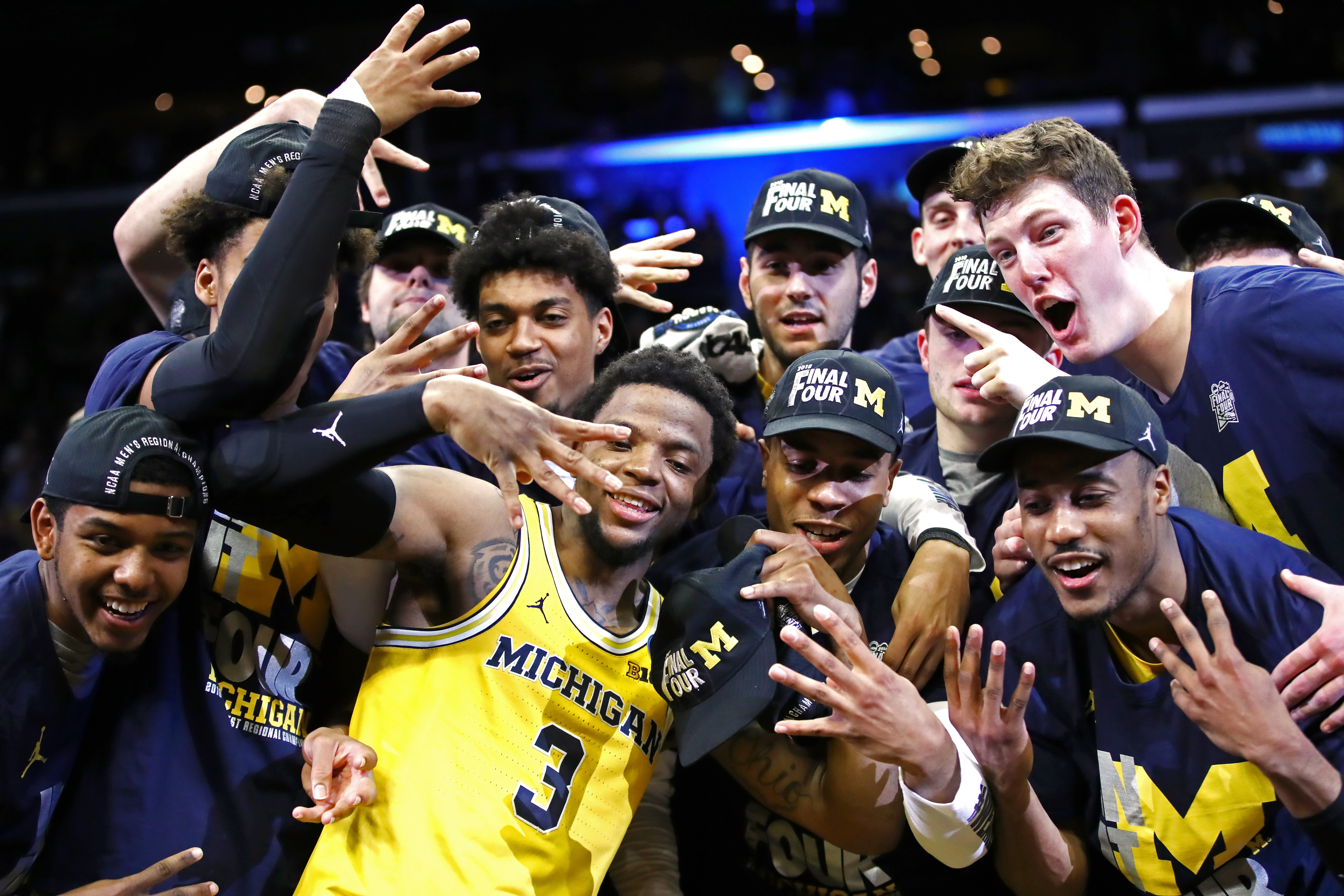 13. PHIL BOOTH, Villanova: Booth isn't flashy, but he is a key cog in that Villanova machine because he does everything. He can handle the ball if needed. He can make open threes. He's one of their best on-ball defenders. And he's got the experience – he scored 20 points in a national title game.
14. LAGERALD VICK, Kansas: Early in the season, Vick looked like he might be the second-best player on Kansas. Midway through the year, he was pulled out of the starting lineup because he was mired in a slump. Now? He's found his shooting stroke and embraced the role that he is being asked to play: knockdown shooter and perimeter defender.
15. DUNCAN ROBINSON, Michigan: I think Robinson is the x-factor for Michigan. The Wolverines have seven losses this season, and in those seven losses, Robinson has averaged 3.0 points. In wins, he's averaging 10.9 points. X-factor!
16-21. CLAYTON CUSTER, CAMERON KRUTWIG, MARQUES TOWNES, DONTE INGRAM, BEN RICHARDSON and AUNDRE JACKSON, Loyola-Chicago: This might seem like a shot at Loyola-Chicago, but it really isn't. There's a reason these guys are playing in the Missouri Valley instead of a bigger league, and with the exception of maybe Clayton Custer, I can't see them cracking the starting lineup for any of the teams left in the Final Four.
But this Loyola team is not about the individual talents of the players on this roster. That's not what makes them so good and so fun to watch. The reason they are here in the Final Four is that Porter Moser has himself a group of guys that compliment each other perfectly. They execute offensively and they are connected defensively. They are all the clichés of what a coach wants in a player, and anyone that truly understands how basketball is supposed to be played can appreciate watching this group do what they do best.