BOSTON — To the public-at-large, the legacy of Jevon Carter comes down to this: He's been in college for 100 years, and he looks like it because of his hairline.
He's the Perry Ellis redux.
To everyone in college basketball — from his coaching staff to his program to the teams and players that he has wreaked havoc on — what he did and who he was meant so much more.
Let's start with this: Jevon Carter knows what his opponent's are going to try to do better than they do.
"Jevon tells guys on the floor where to go when they don't know the plays," said West Virginia assistant coach Ron Everhart, and he's not referring to his own team. "He sits there and studies their film. He knows their plays better than they do. It's pretty funny, actually. 'You go there, and you better get out there, coach is gonna take you out.'"
The opposition is not the only team he coaches up. On the court, in the huddle, in the locker room. He's always talking, always helping, always leading.
"He always taught me what to do," said West Virginia's sophomore center Sagaba Konate, one of the most improved defenders in the country this year. "In the game, in the huddle, he always show what to do. If I'm on the wrong side in a game, he told me be there, go to the other side. At halftime he come up to me, show what I'm supposed to do, swing here, swing here, I'll throw it to you here. All that kind of stuff."
And then there's the way that he's viewed by the people he chews up, spits out and leaves with nothing but a turnover or a missed shot in the box score.
"None," Donte Divincenzo, who turned the ball over six times in Villanova's 90-78 win over West Virginia on Friday night, a win that ended Carter's career and sent the Mountaineers home in the Sweet 16 for the third consecutive season, said when asked if he's ever faced a better defender. "He's the best ever."
"Maybe Briante Weber at VCU," added Villanova assistant Ashley Howard, the man that was tasked with putting together a scouting report to try and deal with Carter on Friday. "But in recent years? None."
The quick hands. The lateral movement. The relentlessness. They say shot-blockers can change a game simply because shooters know they're there, conscious of the fact that they may end up getting a layup put through the back board. It's not often that you hear ball-handlers say the same about a guy out on the perimeter.
"Even when you get by him, you have that presence right behind you that can get the ball at any point," Divincenzo said. "We were driving and he was still on our backs, still reaching and still getting his hands on balls."
"He can have an off game but people still fear him on the defensive end."
But to really understand what the man they call 'JC' has meant to this West Virginia program, you have to go all the way back to the very first moment that head coach Bob Huggins saw Carter play.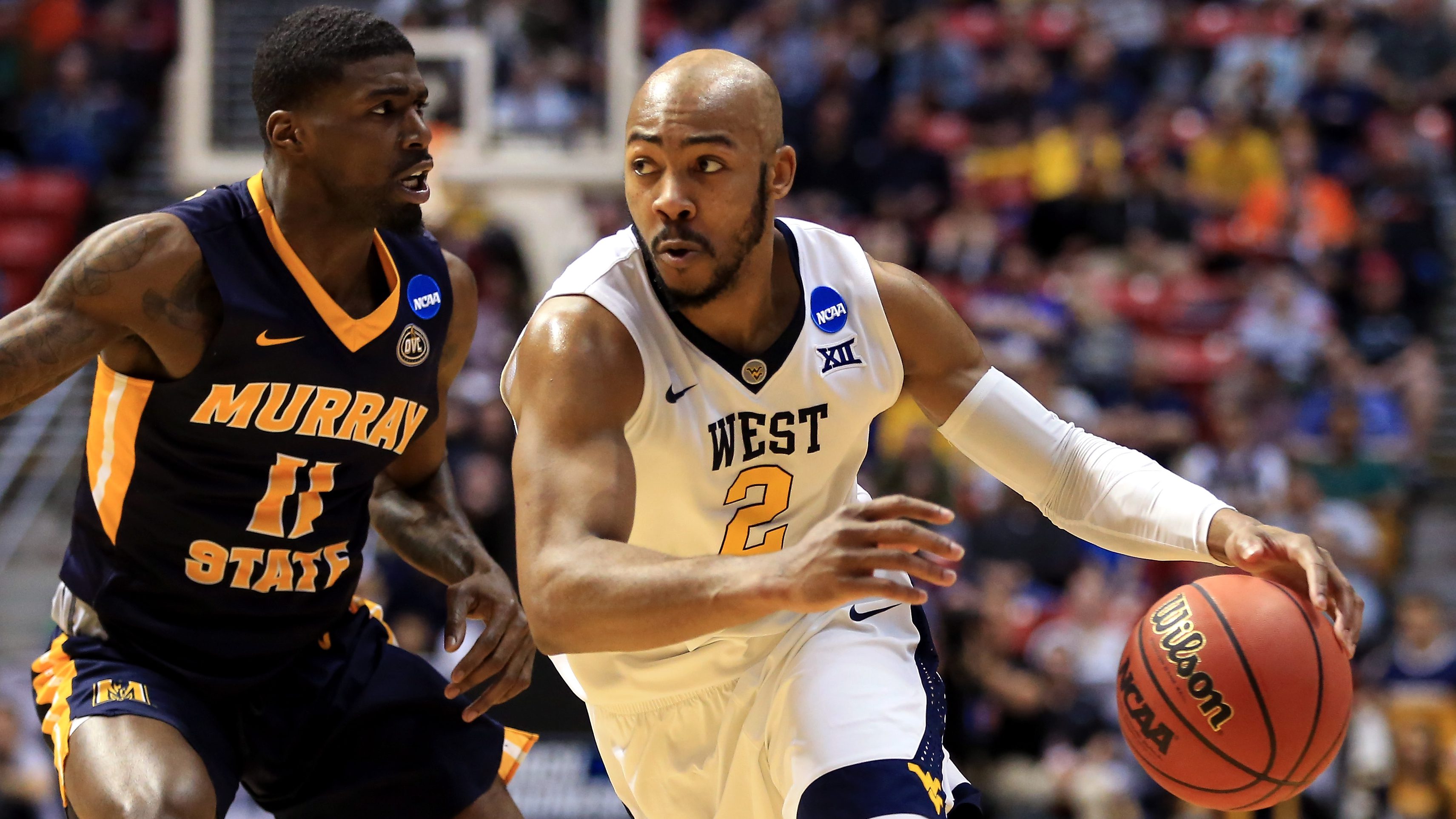 "I was in Orlando in Disney," Huggy Bear said last week. "Got me a big cup of coffee to watch the 8 am game. He was in the furthest court away that you could be on. I'm trying to drink my coffee and wake up and this guy's pressing at eight o'clock in the morning. No one else on his team's pressing. Just him. He's picking up the ball, pressuring people from end line to end line, and I pick up the phone and call my assistants and say, 'We've got to sign this guy. I don't know what he does well, but he sure tries to guard.'"
And he's never stopped.
What you have to understand here is that Carter, as much as anyone, is to credit for West Virginia's ascendance to being one of the best programs in the Big 12. When Huggins started recruiting Carter, West Virginia was in the midst of a transition that was not going well. In their first season in the Big 12 after leaving the Big East, the Mountaineers finished 13-19 overall, the first time that Huggs had a team finish a season below .500 since 1984-85, his very first year as a Division I head coach. The following year they were better, but their 17-16 mark was the second-most losses that Huggins has ever had in a season as a head coach.
"We were struggling," Huggins said. "I underestimated the switch from the Big East and how they played in the Big East to the Big 12. We had the wrong kind of guys. We had guys that didn't love to play."
JC, and his four-year back court mate Daxter Miles, love to play. They were unheralded prospects that were brought in to replace guys like Eron Harris, who left the program after averaging 17 points as a sophomore, and completely changed the culture of West Virginia basketball.
It helps that their arrival sparked a change in philosophy — Press Virginia was born — but it bears asking: Would Press Virginia have worked without those two making their presence known?
"These two guys are — they're at the head of that class," Huggins said. "They work. They work every day in practice. They're coachable. I've never had one complaint about either one of them. I've never had one issue with either one of them."
Culture is a word that gets thrown around a lot in college basketball, sometimes unnecessarily so, but with Miles and, specifically, Carter, it is completely fair and justifiable to say that they changed the culture of West Virginia basketball.
"They've come into this situation and basically turned it around," Everhart said. "Look at where we were four years ago when they got here and look at where we are today. We won 25 games four years in a row and three straight Sweet 16s, and I think that speaks volumes in terms of what they've meant to West Virginia basketball and our program, locker room, culture, where we are right now."
"He's the guy who really get me to play great defense," Konate said, "because I never saw JC giving up or get tired. So I say, 'if he's doing it, why not me?'"
And that right there says all you need to know about Jevon Carter and the legacy that he will leave.