BOSTON — It was a gut punch when they got the call.
After a dreadful 3-15 freshman season, Tubby Smith had turned Texas Tech around his sophomore year, when Keenan Evans had averaged 8.7 points and 2.9 assists, respectable enough given the role that Tubby asks his point guards to play. The core of that team — a sophomore class that also included Zach Smith, Justin Gray and Norense Odiase — were returning. Tubby was making some in-roads in Texas. Everything was pointing up.
And then the former Kentucky head coach left for Memphis, a job that would chew him up and spit him out within two years.
"As parents, we definitely thought about what his next step would be," Kenny Evans said. Who would Texas Tech hire? What if they didn't like him? What if he didn't like Keenan? It didn't help matters that the Evans family had a weird and unique bond with Tubby.
The Evans' family is as athletic as athletic gets. Keenan's basketball IQ and guile come from his mom, Shantell, who was an all-SWAC guard at Arkansas-Pine Bluff. His athleticism comes from his dad, Kenny, who was an Olympic high-jumper. He finished 13th in the 2000 Summer Games in Sydney, which also happened to be the Games where Tubby was an assistant coach for USA Basketball. Kenny, an Arkansas-native and high school basketball star, knew who Tubby Smith was; he was less than two years removed from winning a national title out of the same conference as his Razorbacks, and Kenny says he idolized Nolan Richardson and his Arkansas teams.
"You don't see a lot of celebrities in Arkansas," Kenny said, so when the Track & Field team was put next to the USA Basketball team, he did what any red-blooded American would do: He asked them for pictures.
One of those pictures was with Tubby — Kenny's mother was a fan — and that picture ended up being displayed in the Evans house for years to come.
Suffice to say, Tubby's name carried some weight with the family. It was part of what made Keenan decide to play at Texas Tech. And it's one of the reasons why Keenan's parents wanted to do their homework on the good ole' boy Tech hired that was on his third job in three weeks, his sixth job in six seasons and a little more than four years removed from coaching in the ABA.
---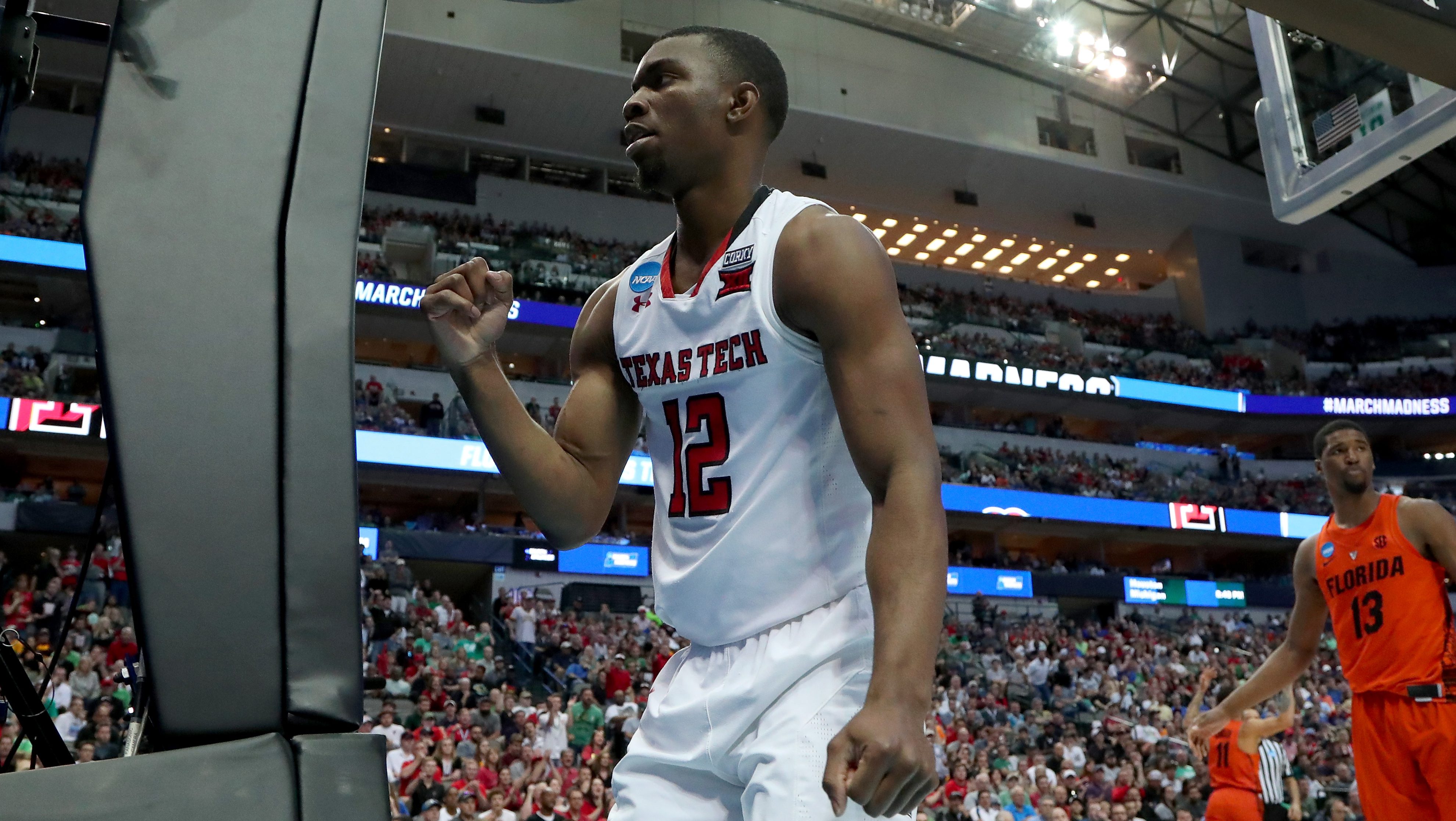 ---
Chris Beard's roots run deep in Texas.
He went to high school just outside Houston. He was a manager at Texas during his time as a student. After graduating, he spent 14 of the next 16 seasons coaching in Texas, with one-year layovers at Junior Colleges in Kansas and Oklahoma along the way.
Throw in a one-year stay with the South Carolina Warriors and one season with Arkansas-Little Rock, and Beard lived outside Texas for just four years since childhood. And, as his assistant coach Chris Ogden puts it, "Beard's a relationship guy." He knows people all over the state, and when he got the job at Texas Tech — where he had previously been an Associate Head Coach under Bobby Knight — Kenny started getting calls from people vouching for him.
Give him a chance.
He may not have the national title-pedigree that Tubby does, but he's got a shot at getting there one day.
Hear him out.
And Beard made sure they would have the chance to do so. Almost immediately after setting foot in Lubbock, the new Tech staff got to work trying to develop relationships with his new players and their families. Beard had a one-on-one meeting with every single member of the Texas Tech roster, which is not uncommon. He then took a flight to meet with the family of every member of his team. To sit down in front of them, look them in the eye and get to know them personally, as more than just the people that his players hear from when they go over their data plan or when those on-campus parking tickets start to add up.
"When I called them to let them know that Coach Beard said he was going to fly out to see [them], they were kind of shook," Keenan said. "'Wow, he's really going to fly to everybody's family around the country?' They were really in shock and that stood out to them as well."
"Not a lot of coaches do that. Fly to each person's family, sit down and meet them, introduce himself. That played a big part in [my decision to stay] as well."
The other part of it was that Keenan believed in the plan, in the vision that Beard had, for both the program and himself.
You see, the way Tubby uses his point guard is different than the way Beard does.
"Tubby is more old school," Kenny explains. "He envisioned his point guards not shooting much and running the offense. Chris is new school. He recognizes you need to me more dynamic at the point guard spot. You gotta be a threat to score to get assists."
And Beard knew he had the guy he needed in Keenan.
The staff was not unfamiliar with him when they took over. Ogden had recruited Keenan's high school teammates, so he had seen him plenty. They knew what Keenan would be able to do when unleashed, and they knew what kind of a player and a worker they were inheriting.
"I just believed in his process, believed that he wanted to win at this level," Evans said. "He believed in me, so I believed in him, and he gave me an opportunity. And he's still doing that."
"What I'm most appreciative of Keenan is he basically trusted me before he had to. He basically took me at my word," Beard said. "He trusted me from day one, and I asked him to do a lot of things that he had never done before in his career."
It paid off.
Tech struggled last season, but as a senior, Keenan morphed into one of college basketball's best players. He's averaging 17.8 points, 3.2 assists and 3.2 boards entering Friday's Sweet 16 matchup with Purdue, numbers that would have been more impressive in a year that could have truly been legendary if it wasn't for an awkward landing after a jump shot that resulted in unfortunate toe injury that Keenan suffered at Baylor on February 17th.
Keenan did not play in the second half of that game. He did play at at Oklahoma State and against Kansas in the two subsequent games, but anyone watching knew that he wasn't himself. He sat out a road trip to West Virginia.
Four straight losses.
Sole possession of first place in the Big 12 with a home game left against Kansas and a grasp on Big 12 Player of the Year turned into just another victim of the Jayhawks' 14-year reign over the conference.
And if you don't think that was hard for Keenan to handle, you don't know Keenan.
---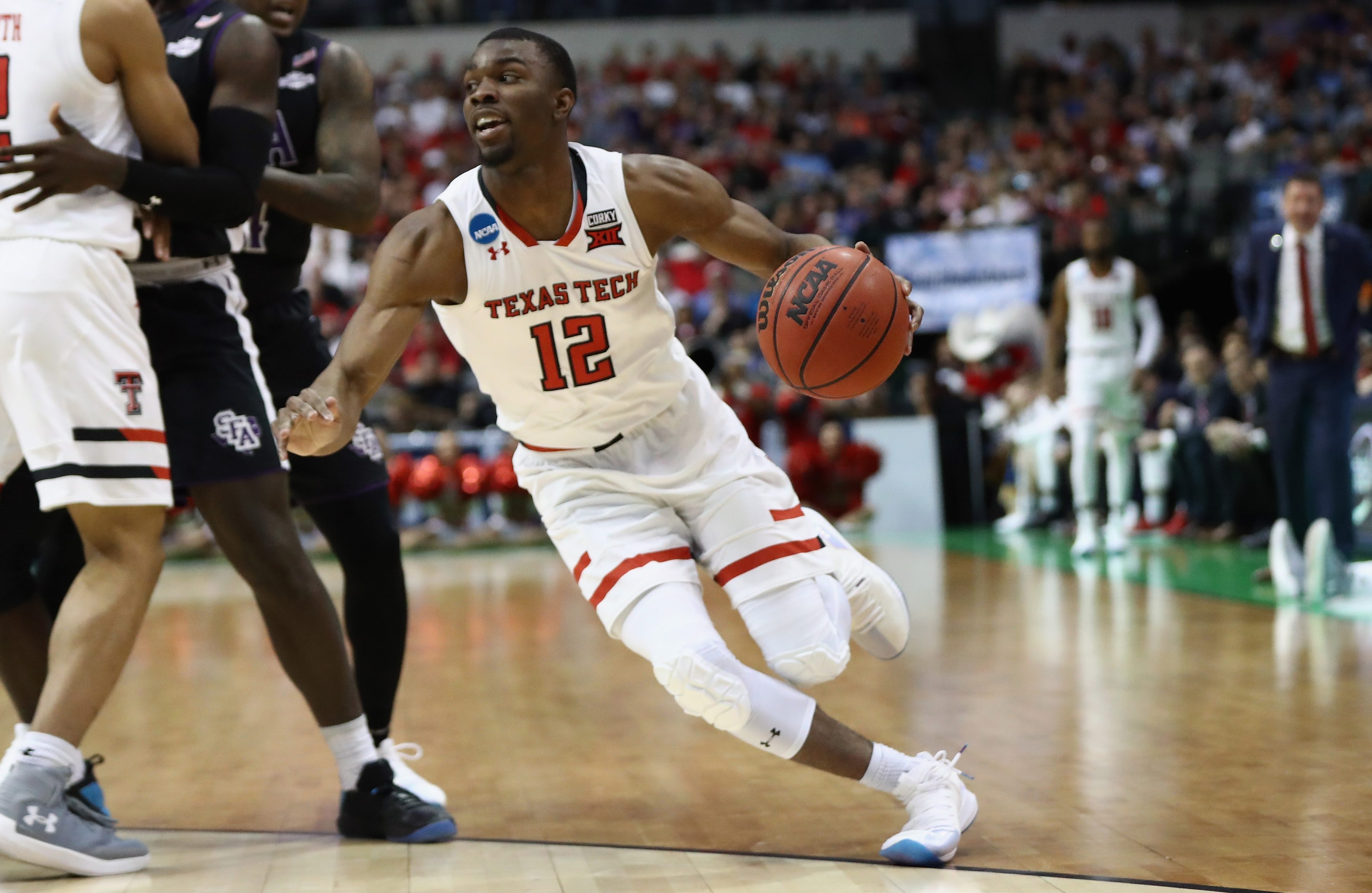 ---
Keenan Evans has always picked up on things quickly.
Everyone has that one friend that is annoyingly good at everything, whether it's pool, or bowling, or Fortnite. That's Keenan, and that's why Keenan's mom — an all-conference basketball player herself — had to stop training him by the time he was in the fourth grade.
He was just getting too good, too quickly.
That can be a slippery slope. If you're a natural, if things come too easily to you, work ethic might not be your forte. With Keenan, it worked the other way. When he got good at one thing, he wanted to perfect the next thing. The best are the best because they are addicted to improvement, and Keenan falls into that category.
"The Keenan Evans story is not me or Tubby," Beard said. "It is Keenan Evans. This guy self-made himself into one of the best players in college basketball, and I can tell you how he's done it. He's done it with a lot of work. He's in the gym every day. He's in the film room a lot. He's a guy that's changed his body in the weight room."
That's what made this toe issue so devastating.
We're talking about a guy that is known within the Texas Tech locker room as being their hardest work. Three-a-days in the gym. He's made himself into a star. He earned his shot at getting a Big 12 title and a Player of the Year award, and it got taken away from him.
Because of a toe.
"Simply stated, a lot of guys wouldn't even be playing on it right now," Beard said. "Keenan is playing on it and playing at a high level. He's just an absolute warrior."
"I've never coached a tougher guy than Keenan Evans."
"It was tough to overcome just because I felt like I was letting my team down in a way," Keenan said. "It wasn't my fault, but also [my toe's] just not 100 percent, and I still battle with it every night."
According to Kenny, the struggle was as much mental as physical.
"It was devastating for him," he said. "He tried to be strong for his teammates. He could have shut it down and gotten ready for everything after college. But that's not us, that's not our family, that's not Keenan."
He does his best to stay off the foot when he's not playing games. His time on the practice floor is limited. When media is granted access to the Texas Tech locker room, Keenan's foot is in a big, yellow bucket full of ice water. He doesn't have the same explosiveness. He can't push off of it the way he did before the injury. And that's before you get to the mental side of it, having the confidence in himself and his body to be able to try and do the things he's been doing all season long.
And in this tournament, it's worked.
Keenan has scored 45 points through two games, and 33 of those 45 points have come in the second half. He made every shot he took in the second half of a come-from-behind win over Stephen F. Austin in the opener. He hit the go-ahead three and threw a lob to Zhaire Smith for the clinching basket in the final two minutes of the win over Florida. All told, in his last five games, Evans is averaging 17 of his 21.2 points and shooting 26-for-37 from the floor after halftime.
He is Texas Tech's closer, and with a date against No. 2-seed Purdue in the Sweet 16 on Friday night, Evans will likely be called upon to close once again.
Just the way Beard likes it.
"I just love coaching him," he said. "I just don't want it to end. I want to coach that guy another day. It is like when you go to a good movie and you know it's getting towards the end, but you are loving the movie so much, you want it to go a little bit farther. Or you've got a good plate of enchiladas and you're looking at it, and you only have two bites left, but it's so good, you turn it into three bites."
"I want it to keep lasting."