BOSTON — Isaac Haas has become the biggest story in the East Regional, as he, with the help of a group of mechanical engineering grad students at Purdue, tries to find a way to play through the broken elbow that he suffered in the first round of the NCAA tournament.
And head coach Matt Painter threw a glass of cold water on those dreams on Thursday.
"He didn't practice the last two days," Painter said, "and when you don't practice, you don't play."
"I don't see him playing until he can practice and show me he can shoot a right-handed free throw and get a rebound with two hands," he added. "I would think he's done. To me, it's the eye test. It's going out and watching him. He can go practice today if he wants, and I can evaluate him. But if he doesn't practice, nothing changes, right? No matter what I say or you say or he says especially, he fractured his elbow. You know what I mean? So if you fractured your elbow and you can't shoot a free throw, I don't know how it changes in two days."
No. 2-seed Purdue plays No. 3-seed Texas Tech in the East Regional semifinals on Friday night.
That hasn't stopped Haas from lobbying his head coach to let him on the floor if the officials clear the brace that was rigged for him. The brace was not cleared on Saturday for Purdue's second round game against Butler.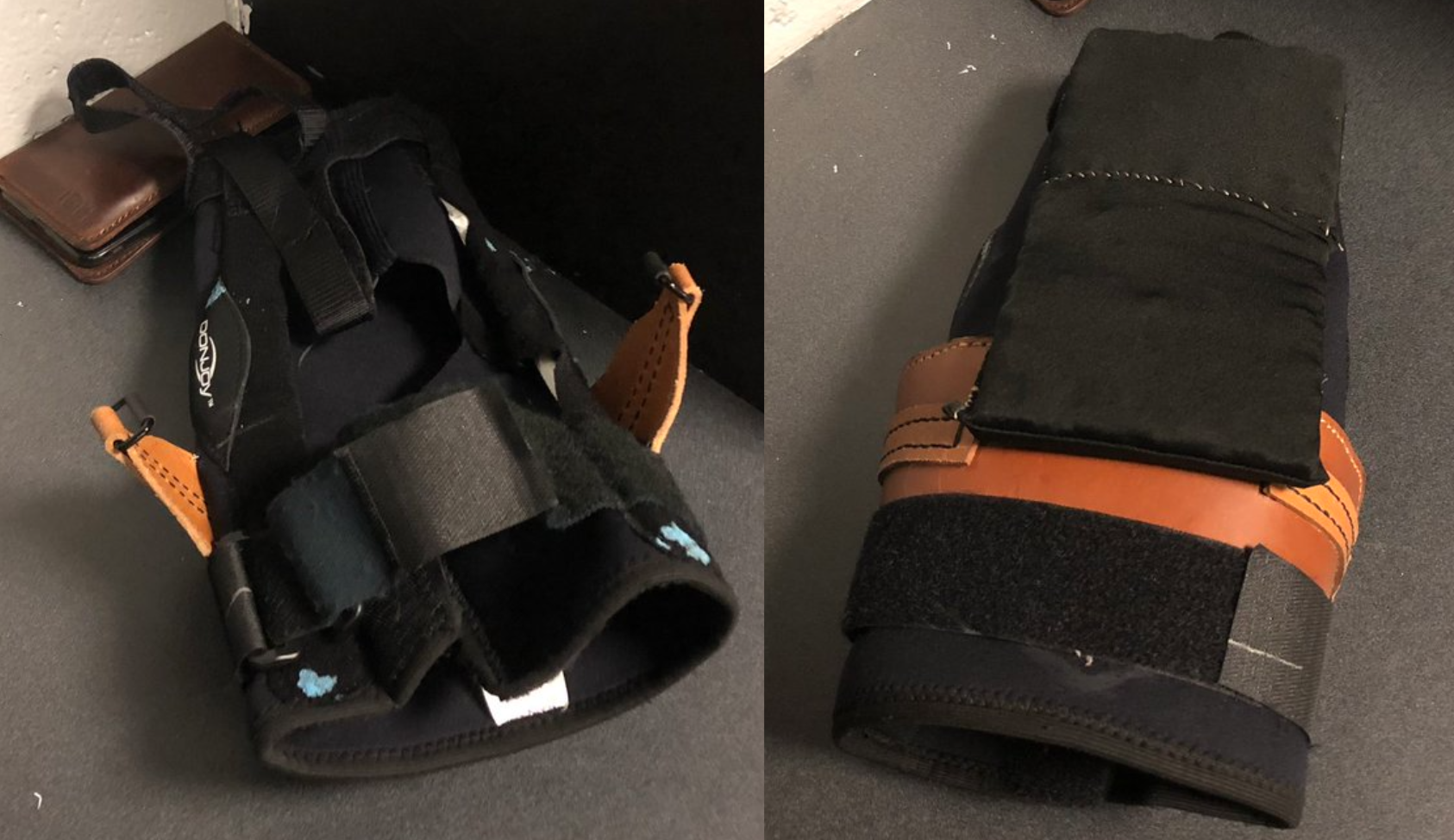 "I told him multiple times, that hey, even if it's one minute, it's worth it to me," Haas said. "I'll just keep trying and giving my best effort to be out there. I don't care if I'm out there or not, you do what you need to do, but if I'm an option, call me up."
Haas' ability to shoot isn't the only concern. If he falls, he could do more damage to injury, requiring more extensive surgery after the season. He said that the injury should keep him out for 2-to-3 months, but those Purdue engineers, they've been trying to find a way to get him on the floor.
"My email's been blowing up with people saying here's some stuff you can do, here's some stuff that we have," Haas said. "It's funny because they're all saying this stuff and or trainer and doctors have all that stuff already. I reply, 'thank you for your consideration. Means a lot, but we have those same machines here.'"