Marshall is the most entertaining team in the NCAA tournament because the way that they play is best described as insanity wrapped in pace and space.
They have shooters everywhere on the floor, a point guard that channels his inner James Harden and a head coach in Dan D'antoni, the brother of Houston Rockets head coach Mike, that makes his kin's style of play seem conservative.
Check this out:
This, too:
Should I mention that their head coach is wearing a t-shirt under his blazer.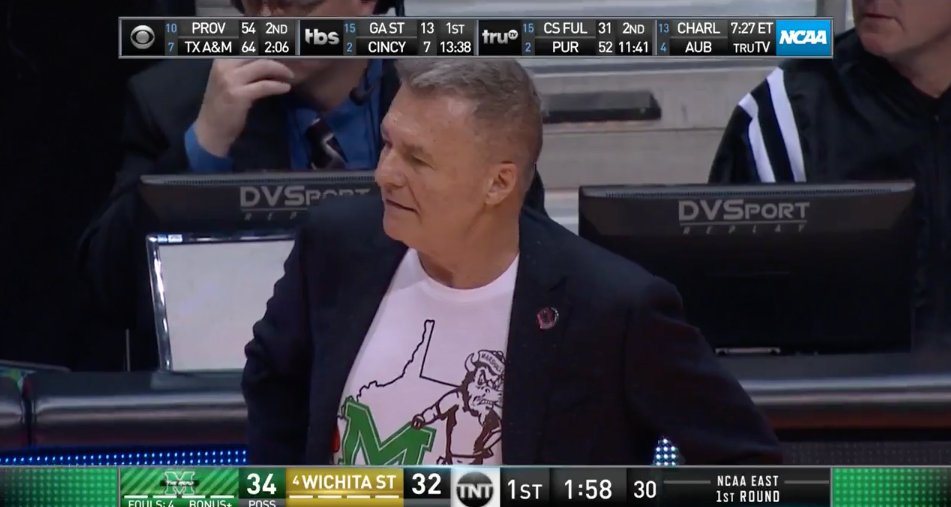 We are all Marshall.