Regardless of the year, guard play tends to be one of the biggest factors in determining a national champion.
Whether it's a lead guard who properly balances getting his with putting his teammates in spots where they can success, or an off-guard capable of going off on a moment's notice, if a team doesn't have good guards they'll be heading home early.
Below are a few of the guards destined to become household names before the 2018 NCAA tournament comes to an end.
And since we know you'll ask, we'll answer first.
There already are some guards that are household names.
We're staying away from the players such as Jalen Brunson, Devonte' Graham, Joel Berry II and Trae Young because, quite frankly, those guys are already well-known.
1. Rob Gray, Houston: Long known as one of the best players in the American, it's about time the nation get to know Rob Gray. The senior guard has helped lead Houston to its first NCAA tournament appearance since 2010, averaging 18.5 points, 4.5 assists and 3.3 rebounds per game. Gray's the focal point of the Houston offense, with Kelvin Sampson entrusting him with the task of either making a play for himself or setting up a teammate. The casuals will likely be drawn in by Gray's hairstyle; they'll stick around once they watch him go to work.
2. Zach Lofton, New Mexico State: If you're looking for a "12 over 5" upset to pick, the WAC champion Aggies are worth taking a look at and Lofton is why. In his first season on the court for New Mexico State, the Texas Southern transfer is averaging 19.7 points and 5.1 rebounds per game, shooting 45.3 percent from the field and 38.2 percent from beyond the arc. While the matchup with Clemson's deep and experienced perimeter attack will be a tough one, Lofton is more than capable of making some things happen.
3. Jaylen Adams, St. Bonaventure: The Bonnies are back in the NCAA tournament and Adams, who shared Atlantic 10 Player of the Year honors with Davidson's Peyton Aldridge, is a big reason why. The senior point guard is averaging 19.8 points, 5.4 assists and 3.6 rebounds per game, shooting 45.4 percent from the field, 45.7 percent from three and 85.6 percent from the foul line. It should be noted that teammate Matt Mobley is outstanding himself, but the pick here is Adams since he runs the show. And that First Four matchup between the Bonnies and UCLA: must-see TV, due in large part to the matchup between Adams and Aaron Holiday.
4. Kellan Grady, Davidson: The Atlantic 10 tournament champions drew a tough matchup in Kentucky, but in Grady they've got a talented freshman guard who's only going to become more popular nationally as his career progresses. The 6-foot-5 Grady is averaging 18.0 points per game, and he's doing so on 50.8 percent shooting from the field and 37.7 percent shooting from three. The Atlantic 10's best freshman, Grady has the tools needed to make life difficult for Kentucky's talented guards.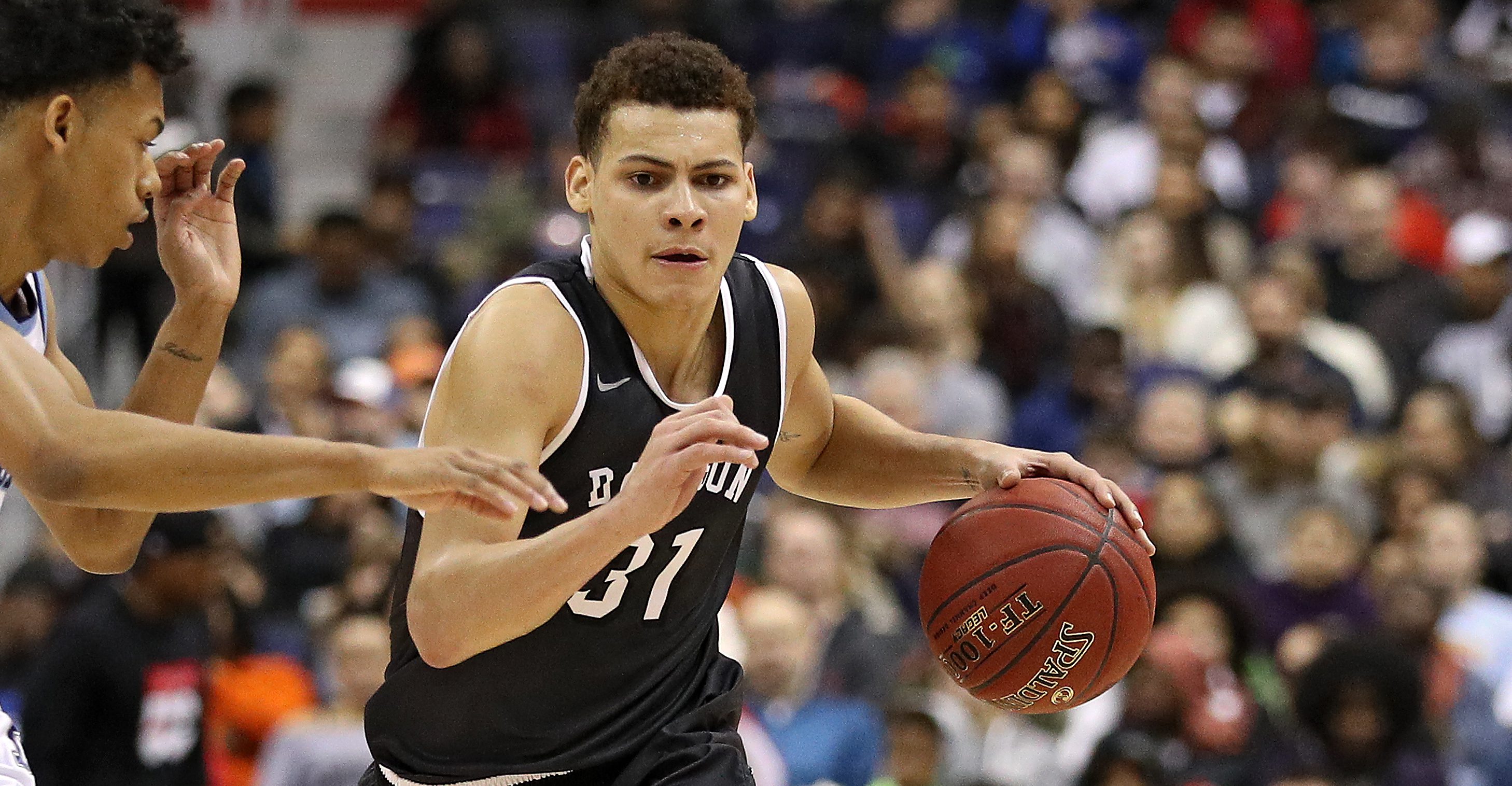 5. Jon Elmore, Marshall: Dan D'Antoni's offensive system gives his players a lot of freedom on that end of the floor, and Elmore (along with fellow West Virginia native C.J. Burks) has taken full advantage. The 6-foot-3 Elmore is averaging 22.8 points, 6.9 assists and 6.0 rebounds per game, and he's averaging 7.6 three-point attempts per game. Against a Wichita State team that's had trouble defending the three this season, Elmore (and Burks, who's averaging 20.5 ppg) could end up captivating the country if he gets hot.
6. D'Marcus Simonds, Georgia State: The 6-foot-3 sophomore has been outstanding for Ron Hunter's team, leading the Panthers to their first NCAA tournament appearance since 2015 (whey they knocked off Baylor). Averaging 21.1 points, 5.8 rebounds and 4.5 assists per game, Simonds has what it takes skill-wise to put the Panthers on his back. That being said, the matchup with Cincinnati is a difficult one.
7. Grant Riller, College of Charleston: Riller's teammate, senior Joe Chealey, would also fit here. But the pick is Riller, as the efficient sophomore is averaging 18.7 points per game and has done so by shooting 55.0 percent from the field and 40.3 percent from three. In the Cougars' overtime win over Northeastern in the CAA title game, Riller supplemented Chealey's 32-point effort (16-for-16 FT) with 20 of his own.