There's a line of thinking that the NCAA tournament is a guard's game, and there's ample evidence of its veracity when we look back at runs by Kemba Walker's UConn, Kris Jenkins and and Josh Hart's Villanova and Russ Smith's Louisville in recent years. Don't, though, forget the big guys. Here's a list of post presences that could help determine a national champion – and your bracket pool winner.
Marvin Bagley III, Duke: The Blue Devils freshman was the toast of the sport early in the season before being overshadowed by Trae Young, but he's been consistently great. He's great around the bucket, good enough from distance to keep defenses honest and rebounds at a high level. He may not be June's No. 1 pick in the NBA Draft, but he ain't slipping past five, either.
Deandre Ayton and Dusan Ristic, Arizona: This is about as close to a throwback frontcourt as you'll see – despite the fact that Ayton fits well enough in the modern game to be a potential No. 1 pick in June. It's rare that a team can put two seven-footers on the floor and make it work, but Arizona's pair can make it work. Still, it's Ayton that fuels this pairing as he's established himself as a dominant force inside and capable of keeping the Wildcats moving through the bracket.
Michael Porter, Jr., Missouri: Jontay Porter and Jeremiah Tilmon held down the fort inside all season long for the Tigers, but they're now adding Michael Porter, Jr. to the mix – which could either make them fearsome up front or create a rocky fit. It's one of the big bets of the NCAA tournament that coach Cuonzo Martin is making here. The upside is massive given Porter, Jr.'s talent.
Isaac Haas, Purdue: It's pretty astounding that the Boilermakers lost Caleb Swanigan, one of the best big men the sport has seen in recent years, and somehow had a better season. Isaac Haas is a big reason why. The 7-foot-2 senior is on the floor more this year without Swanigan now that coach Matt Painer doesn't have to juggle the two big men, and Haas has upped his production as a result. His size and skill bends the defense like few other players in the country.
Jaren Jackson and Nick Ward, Michigan State: Jackson is the darling of NBA scouts with his modern game while Ward is a more traditional big man – together they make up an incredibly dynamic and productive frontcourt for the Spartans. Ward is the country's most prolific offensive rebounder and Jackson is one of the top shotblockers in the nation. And both shoot better than 60 percent from the floor.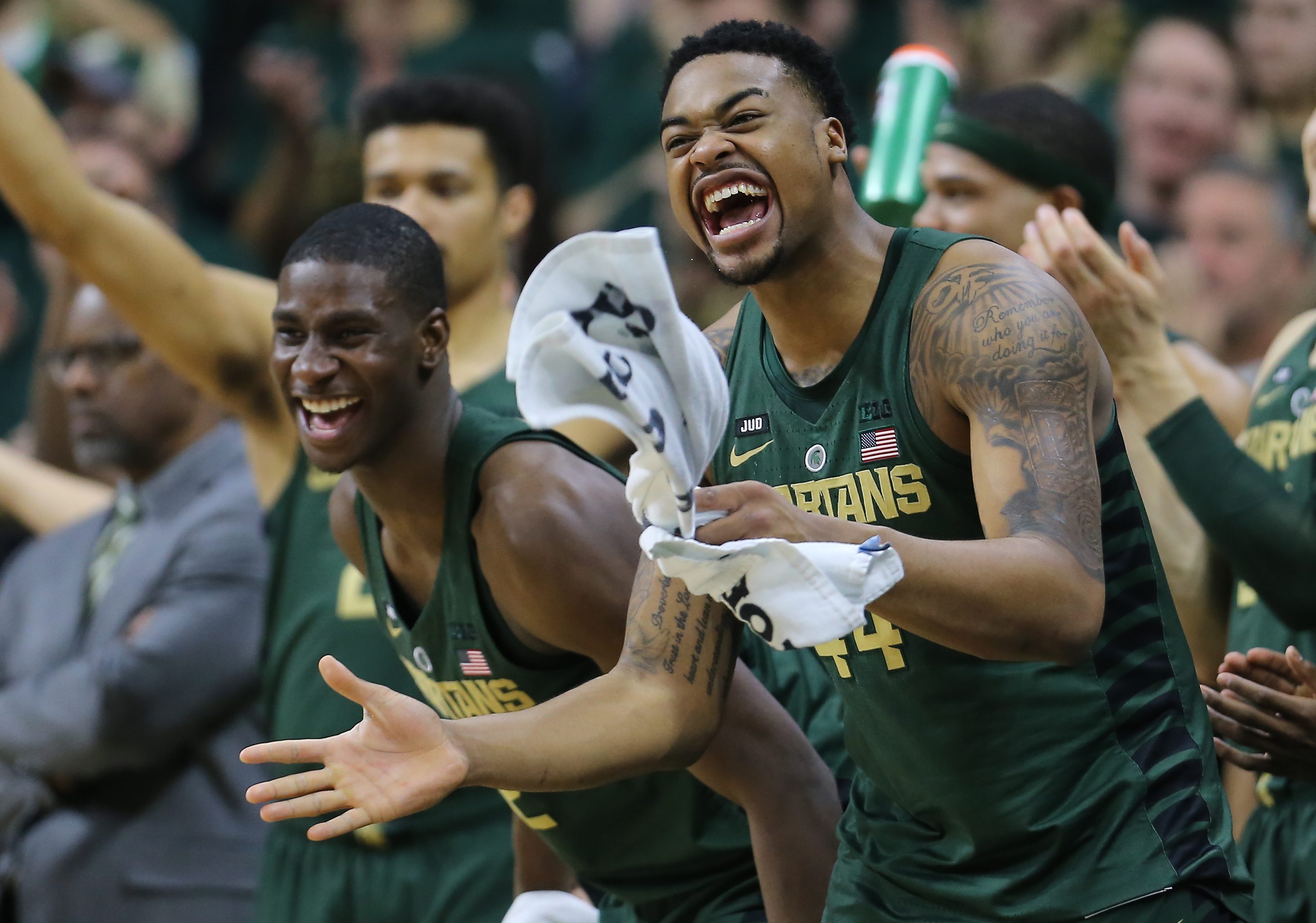 Luke Maye, North Carolina: Maye went from a nice story on last year's national champion Tar Heels to one of the most productive players in the country this year. He's averaging a double-double of 17.2 points and 10.1 rebounds as his role has exploded from bit player to star for coach Roy Williams.
Killian Tillie, Gonzaga: With all the turnover off last year's national runners-up, Tillie has seen his role and his production trend way up. He's one of the most efficient scorers in the country with a true-shooting percentage of 68.2, which is top-10 nationally. He's not as proficient as a shotblocker and rebounder, but he's a major problem for defenses.
Udoka Azubuike, Kansas: The Jayhawks' roster is incredibly dependent on Azubuike given the dearth of other options inside, making his health status one of the more important subplots of the NCAA tournament. The sophomore missed the Big 12 tournament due to a knee injury, but is expected to return to the court this week. His presence inside really facilitates Kansas' guard-oriented and 3-point heavy approach.
Mike Daum, South Dakota State: The 6-foot-9 Jackrabbit may be the best mid-major player in the tournament. He's a high-usage player with a 59.5 true shooting percentage and rebounds on the defensive end at a high rate. His athleticism isn't going to wow anyone, but his ability to score at every level and in unique ways makes him an incredibly tough cover. If South Dakota State turns into this year's Cinderella, it'll be Daum who fit them with the glass slipper.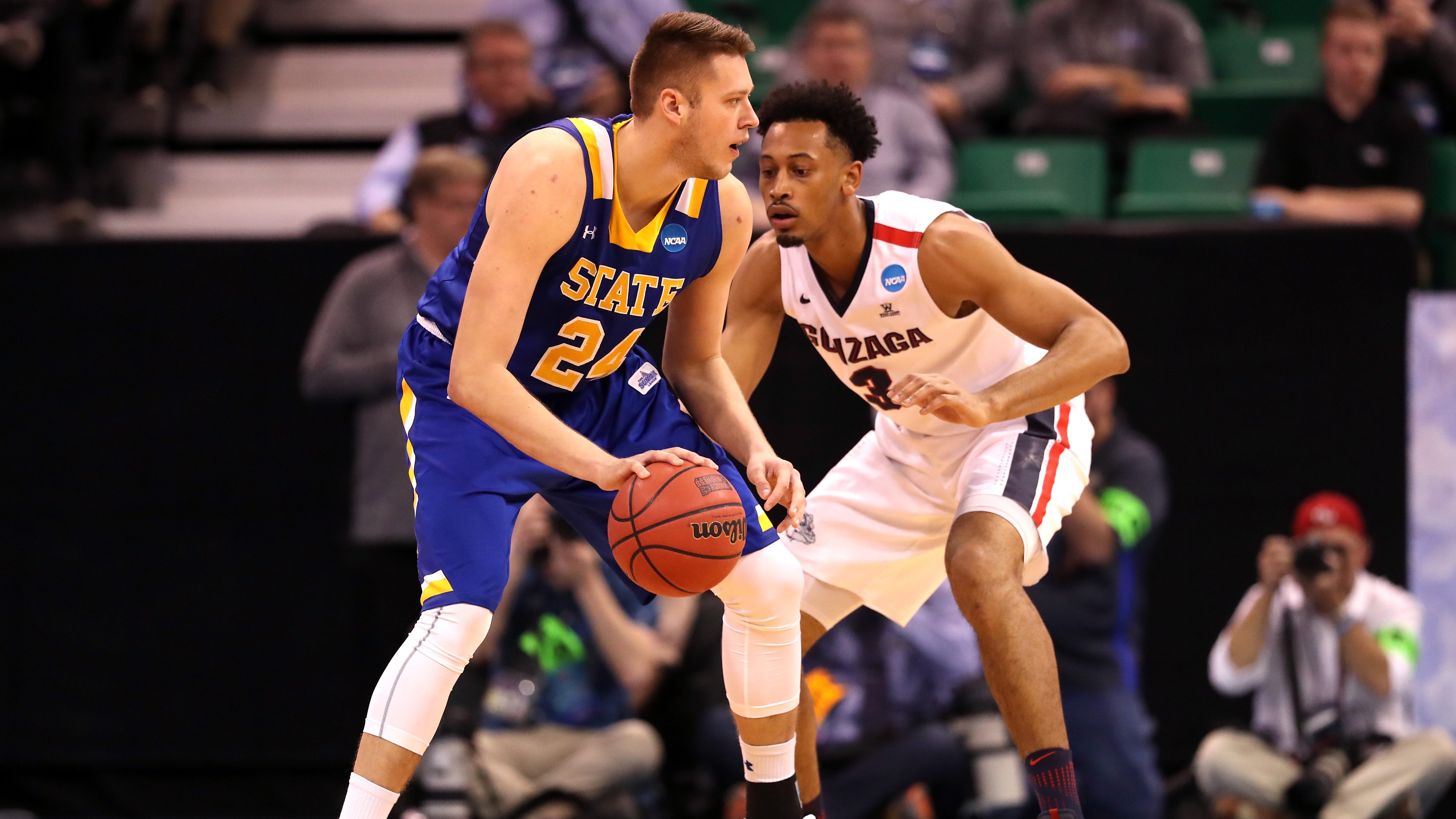 Angel Delgado, Seton Hall: The 6-foot-10 senior is a double-double machine, averaging 13.3 points and 11.6 rebounds per game. His prowess on the glass is what separates him from the rest of the big man pack as he's elite on both the offensive and defensive ends on the floor in that area. He's not a prolific scorer, but he creates extra shots for the Pirates and limits those extra opportunities for their opponents.
Tyler Davis and Robert Williams, Texas A&M: Another super-sized frontcourt that harkens back to a different era of basketball. Both of these guys are great around the rim, but not threats from the 3-point arc. Williams is a fantastic shotblocker while Davis is a great offensive rebounder.
Mohamed Bamba, Texas: Bamba appears to have healed up from a sprained toe and will try to help the Longhorns escape the first weekend of the NCAA tournament for the first time since 2012. The 6-foot-11 freshman with an expansive wingspan is one of the most impactful defenders in the country as an elite shotblocker. His offensive game lags behind his defense, but he is capable of causing headaches for opponents on that end as well.